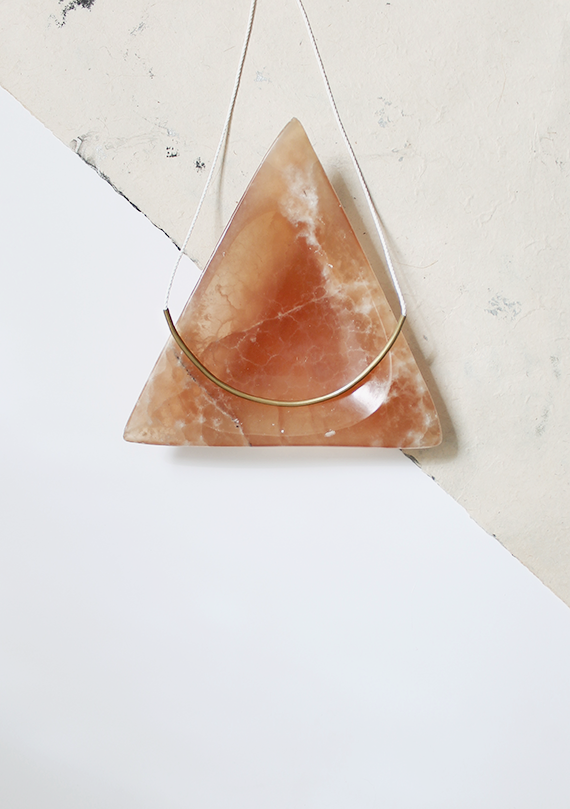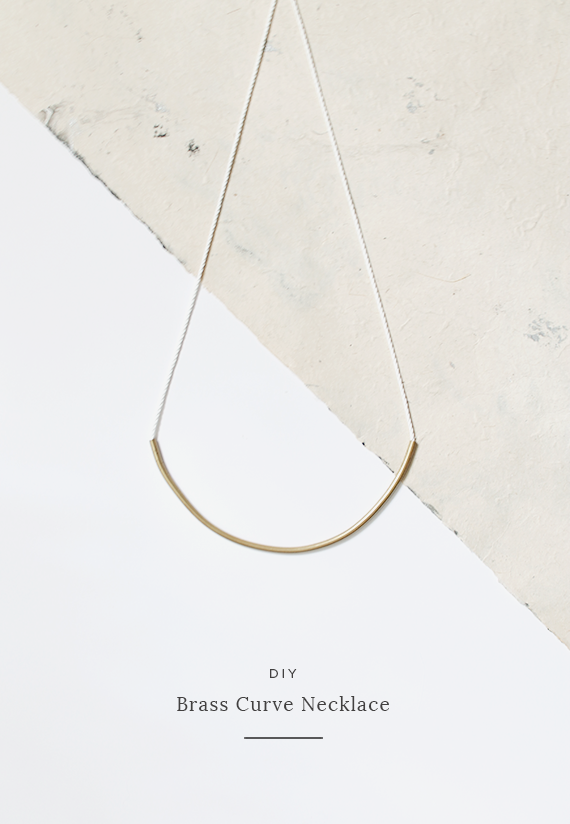 i've been hoarding a piece of thin brass from the hardware store for like six months, so finally decided to make something with it! being a minimalist when it comes to jewelry, i wanted to make something super simple, and i don't think this project gets any simpler. you basically just bend a piece of brass.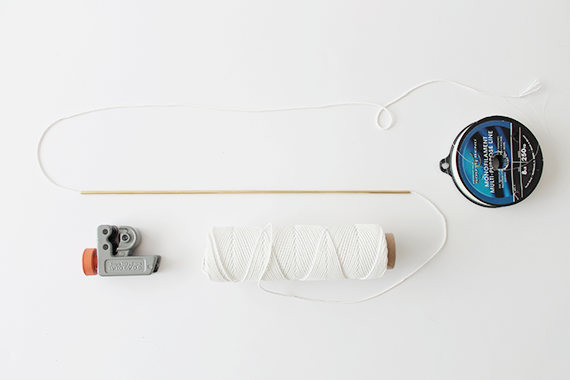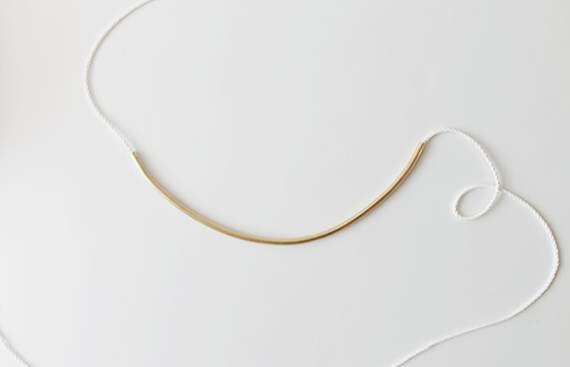 materials
pliers (optional)

fishing line (optional)
01. firstly, get your string through the brass bar. we had to tie monofilament around the string and thread both through together because the string was too difficult to do on its own. the fishing line is stiffer and easier to thread (the string is too wide and floppy and can't make it all the way through the bar by itself).
02. bend the brass slowly. that's it! you just slowly, carefully bend the bar a little bit at a time, starting in the middle and working your way out to the right and left. stop when you get a curve you like. take lots of breaks to rest your hands and check your curve.
the hardest part is making an even curve on the sides. use pliers (wrapped with cloth or something else to protect the metal bar) if your hands aren't strong enough to make the bend U-shaped.
it takes a while, because the metal is strong and hands are soft. be careful to keep your string threaded through the bar as you're working it!
03. knot the string at the length you want (and keep a little extra string in case you want to extend it at some point), making sure it's large enough to fit over your head. we played around with lengths and it looks really good both short and long. (it might actually depending on the size of your chest)