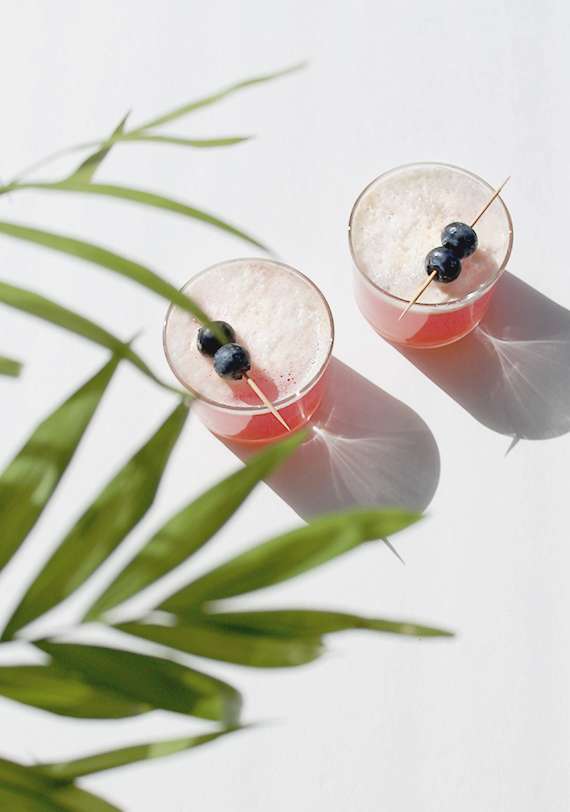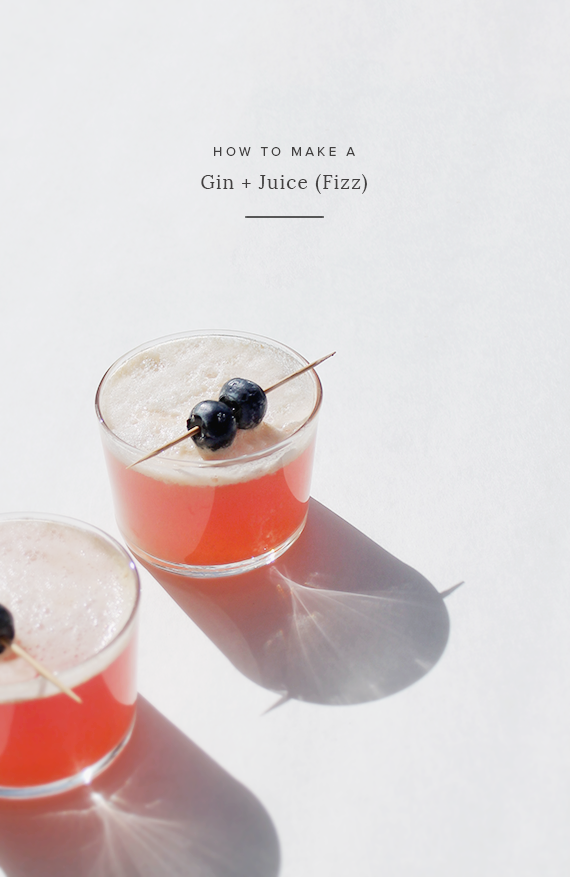 i really wanted to make a festive drink for the fourth of the july, but i was just finding in my brainstorming that red white and blue frozen cocktails are not really my thing. so instead i came up with a simple gin and juice. because well, gin and juice is cool.
heads up : i did the bare minimum. you could fancy up your gin and juice by squeezing fresh juice, but i just used from the bottle, because i'm laaaaid back.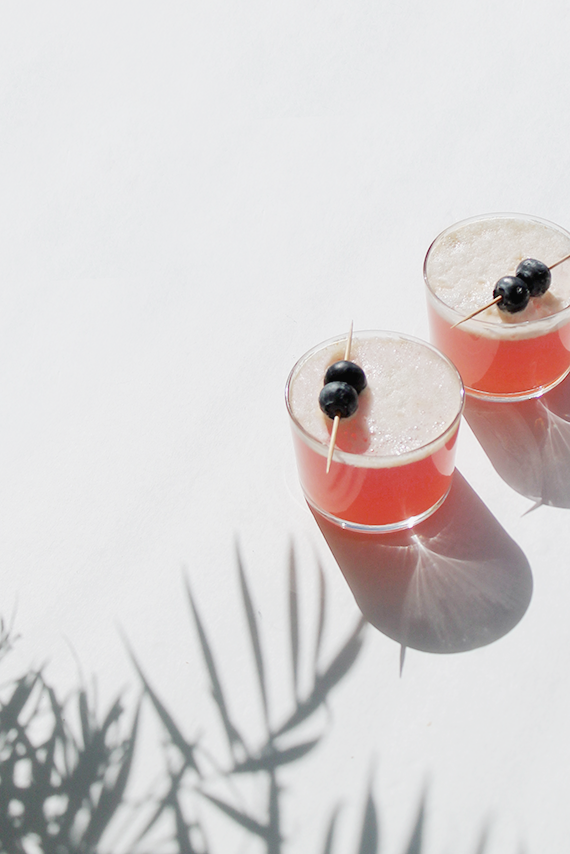 ingredients
2 OZ GIN

5 OZ JUICE (I USED BLOOD ORANGE)

1 EGG WHITE


1/2 OZ SELTZER
DIRECTIONS
fill your glass with ice, and a little seltzer if you prefer.
fill a cocktail shaker with all the ingredients and shake until super foamy (about 15 seconds)
pour into glass and garnish with blueberries.