home tour : kristine claghorns charming 1920s bungalow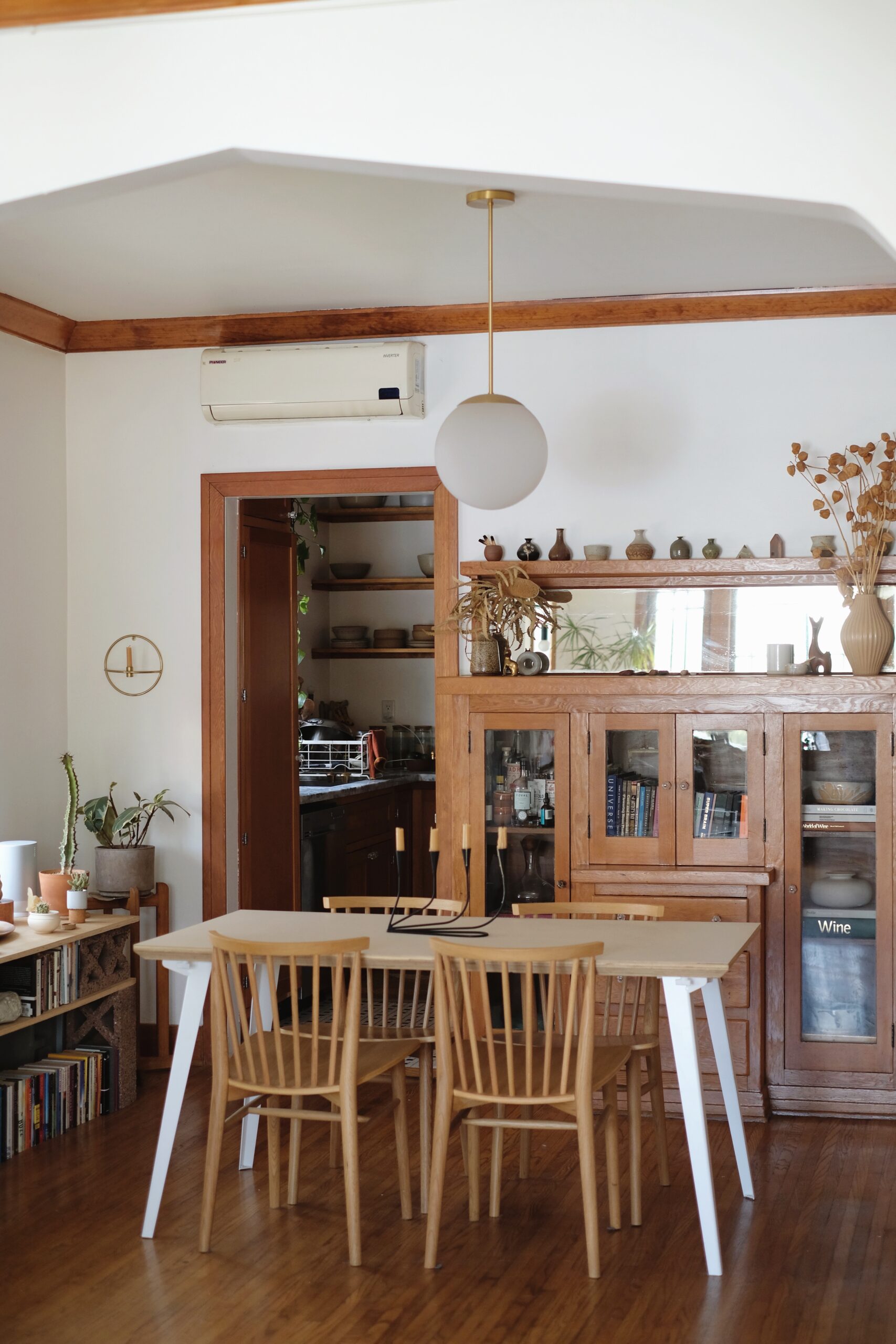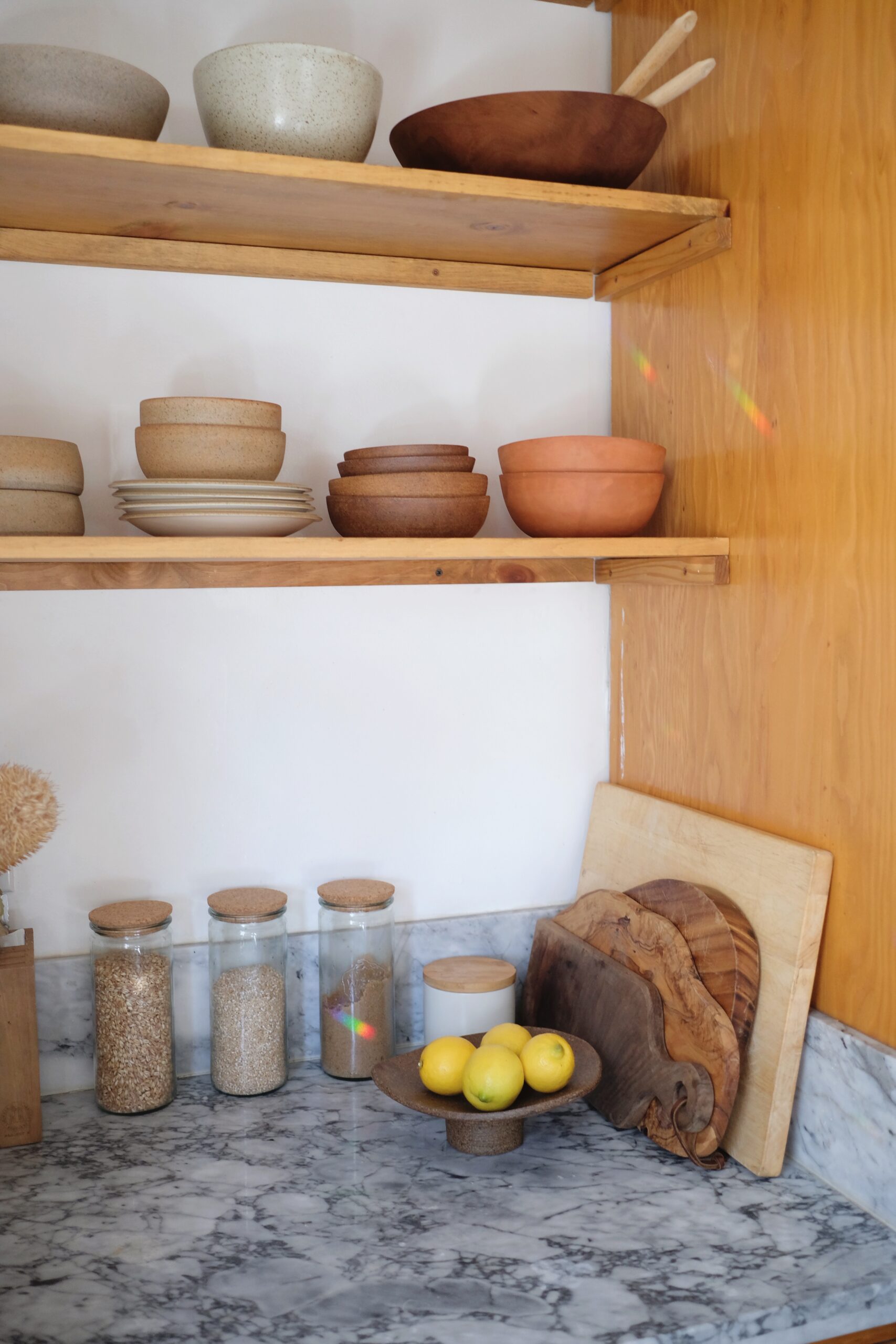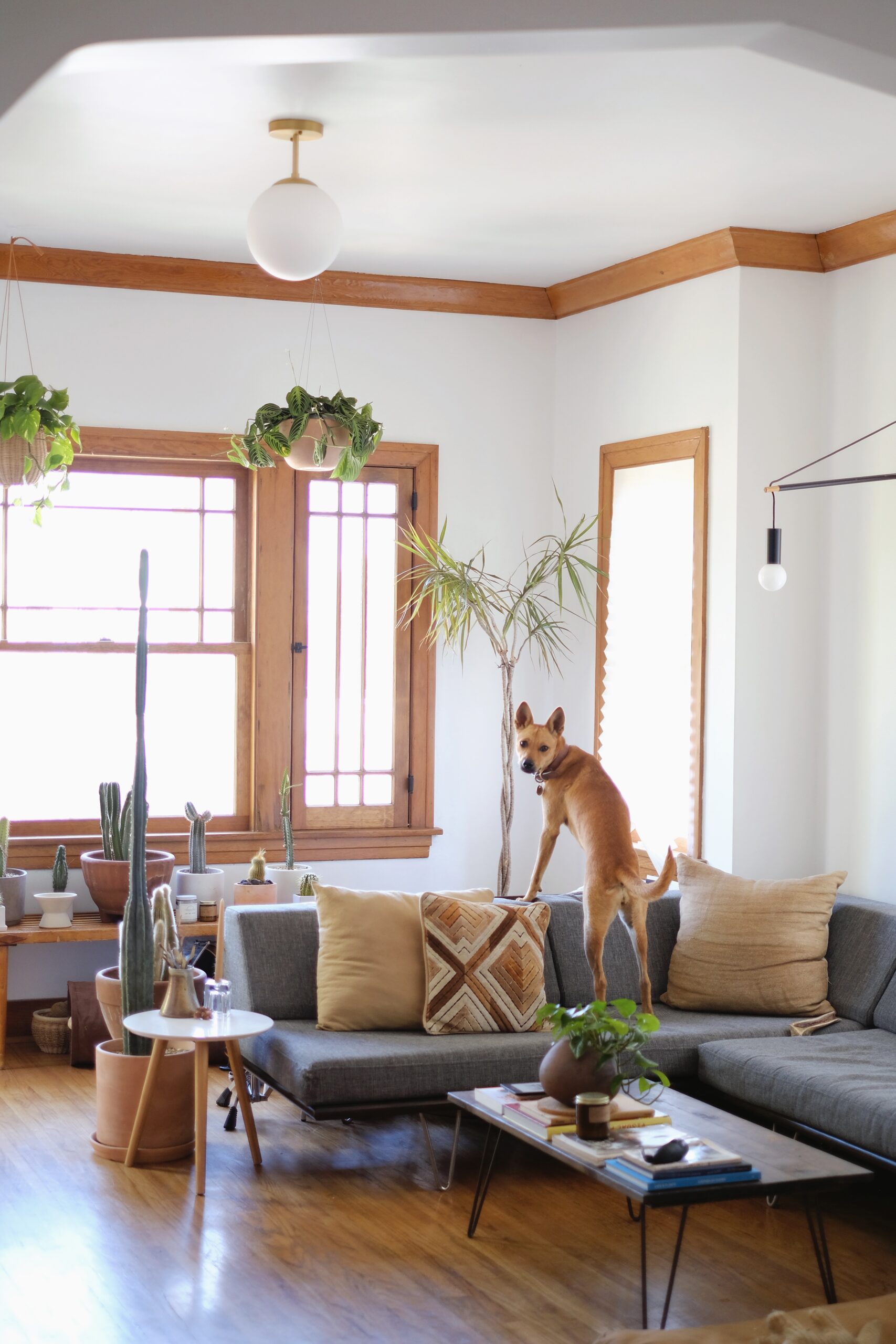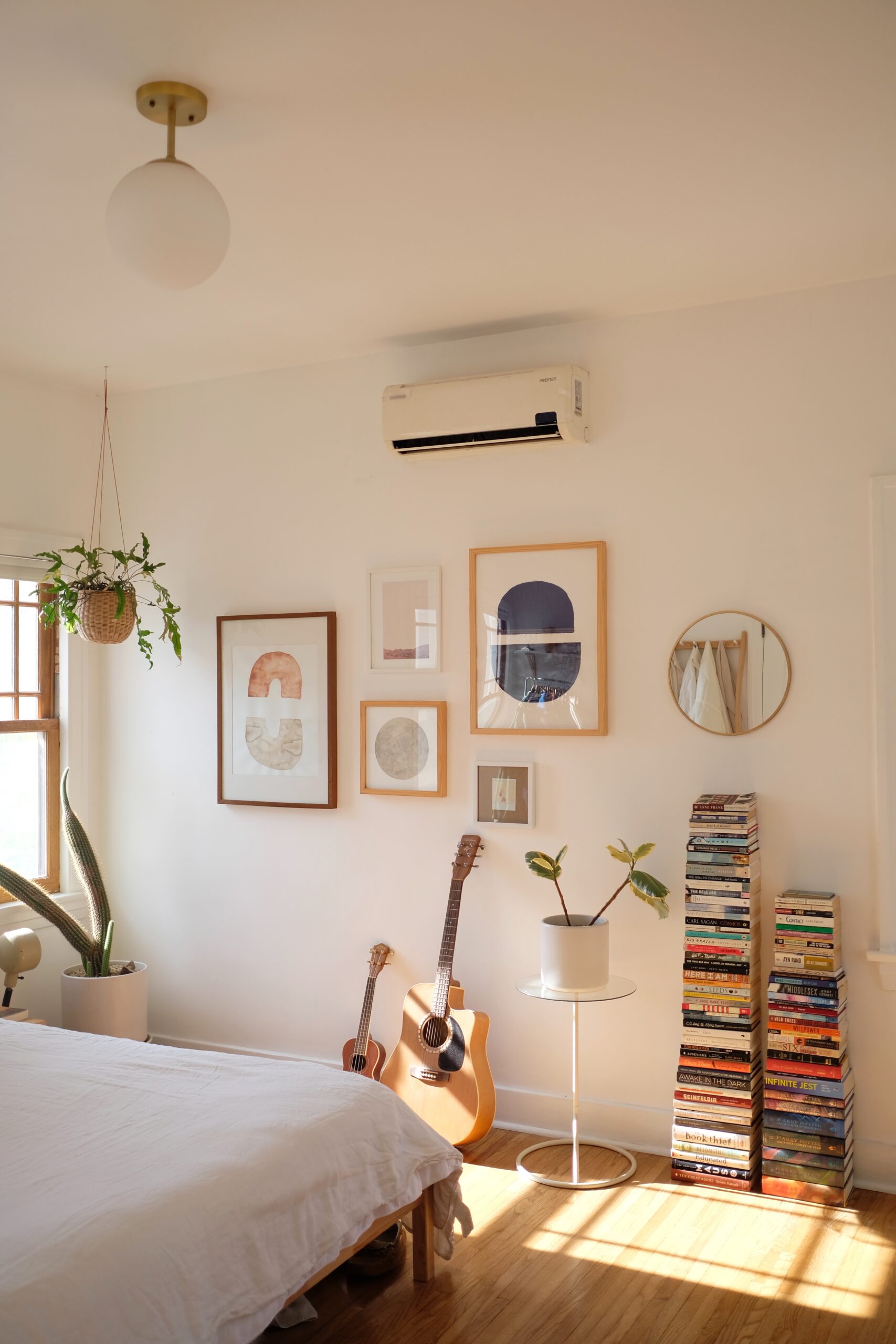 i've followed claggie for years now– she is cool, funny and has such effortless style. she's also so inspiring when it comes to living sustainably. i love the charm of their la bungalow, and especially love how it feels like they decorated to enhance the charm versus compete against it.
---
tell us about you and what you do!
I was born and raised in a small town in Indiana and made my way out to California immediately after graduating from college. I'm about to hit my ten-year anniversary, if you were wondering how old I am, haha. I've lived on the east side since moving here, in Silver Lake, Echo Park, and now Highland Park.
I've spent a lot of time since the craziness of last year reevaluating my career, so I'm a bit all over the place. My background is in marketing. I worked at an agency as a creative producer and then moved on to a startup that flopped. I currently do a bit of freelance content creation, sell vintage clothing, and am taking an Applied Compassion Training course through Stanford. I'm working on a capstone project titled "Compassionate Activism" to help navigate burnout, imposter syndrome, and difficult conversations with others. I'm also attempting to write a fiction novel, which has been a humbling experience thus far.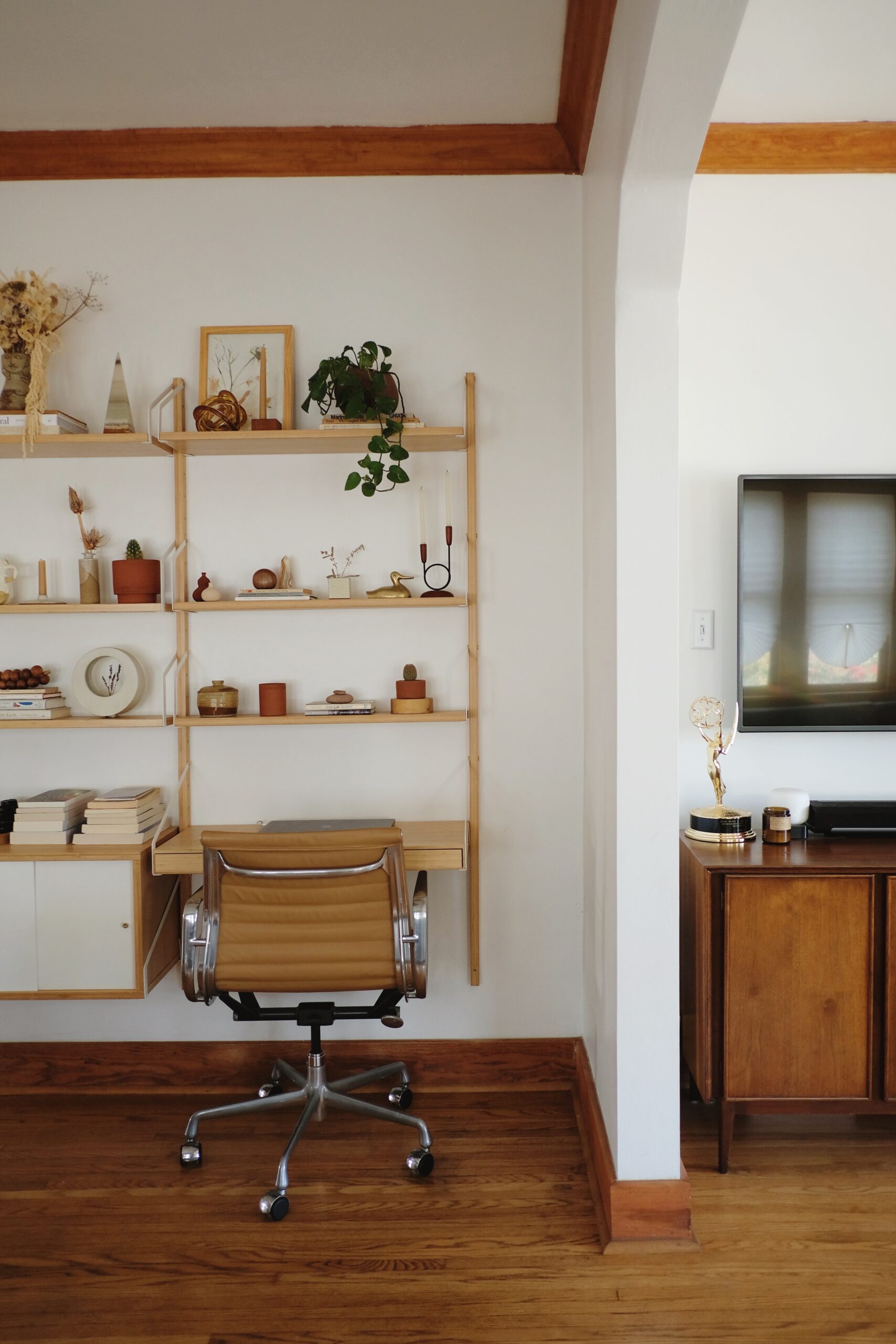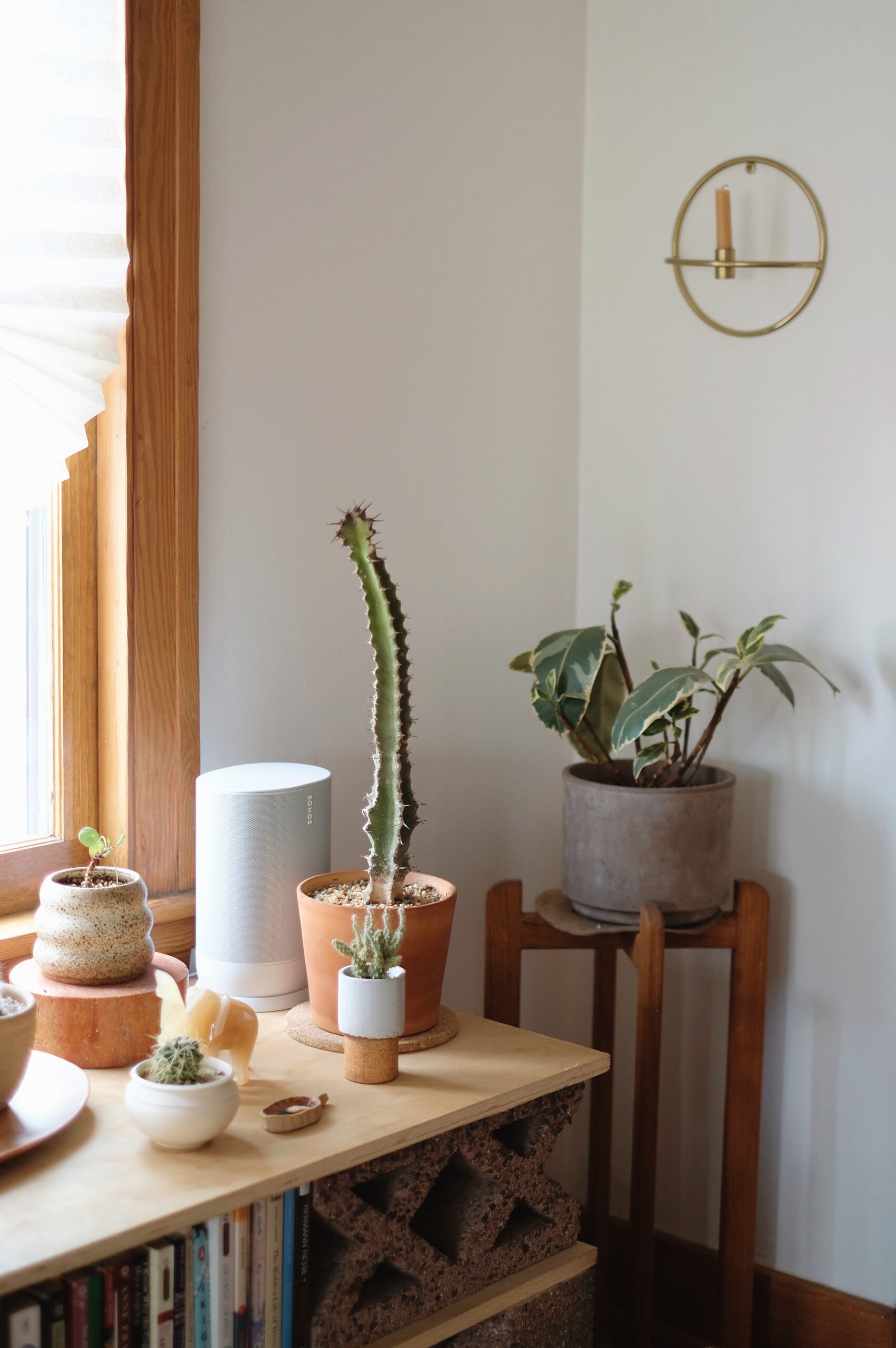 you just got engaged!! yay!
what are you planning to do for your wedding?
YAY! We're extremely excited. We're having our wedding in Fort Worth, TX where my mom moved two years ago. Our wedding venue is Weston Gardens, a family-owned four-acre garden; and we're having Taco Heads taco truck at our reception. That's about all we have planned so far. I'm not the best planner, but I'm trying my best to tick things off of the list without stressing too much!
how many sq feet is your home? rent/own?
900sq feet-ish. Rent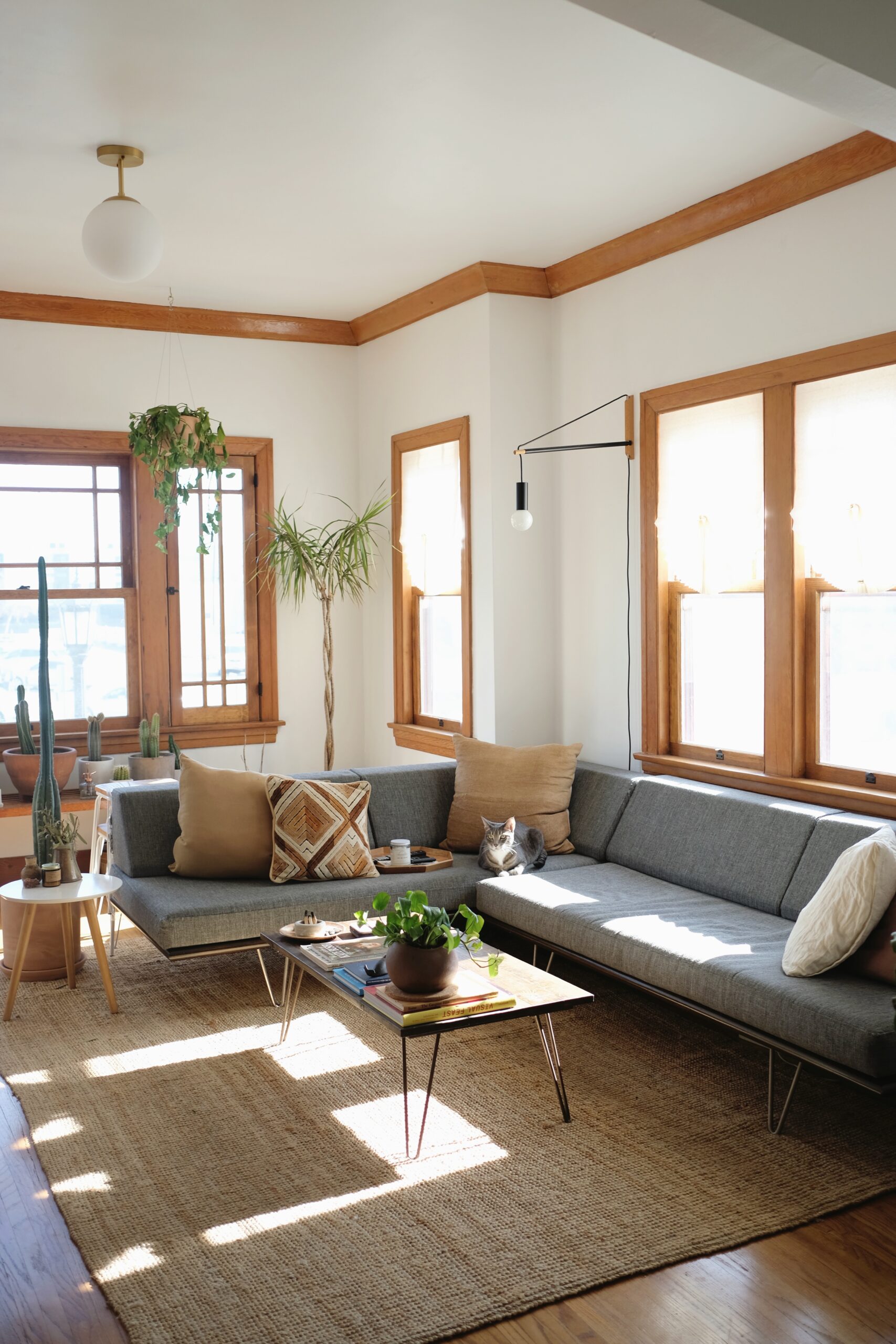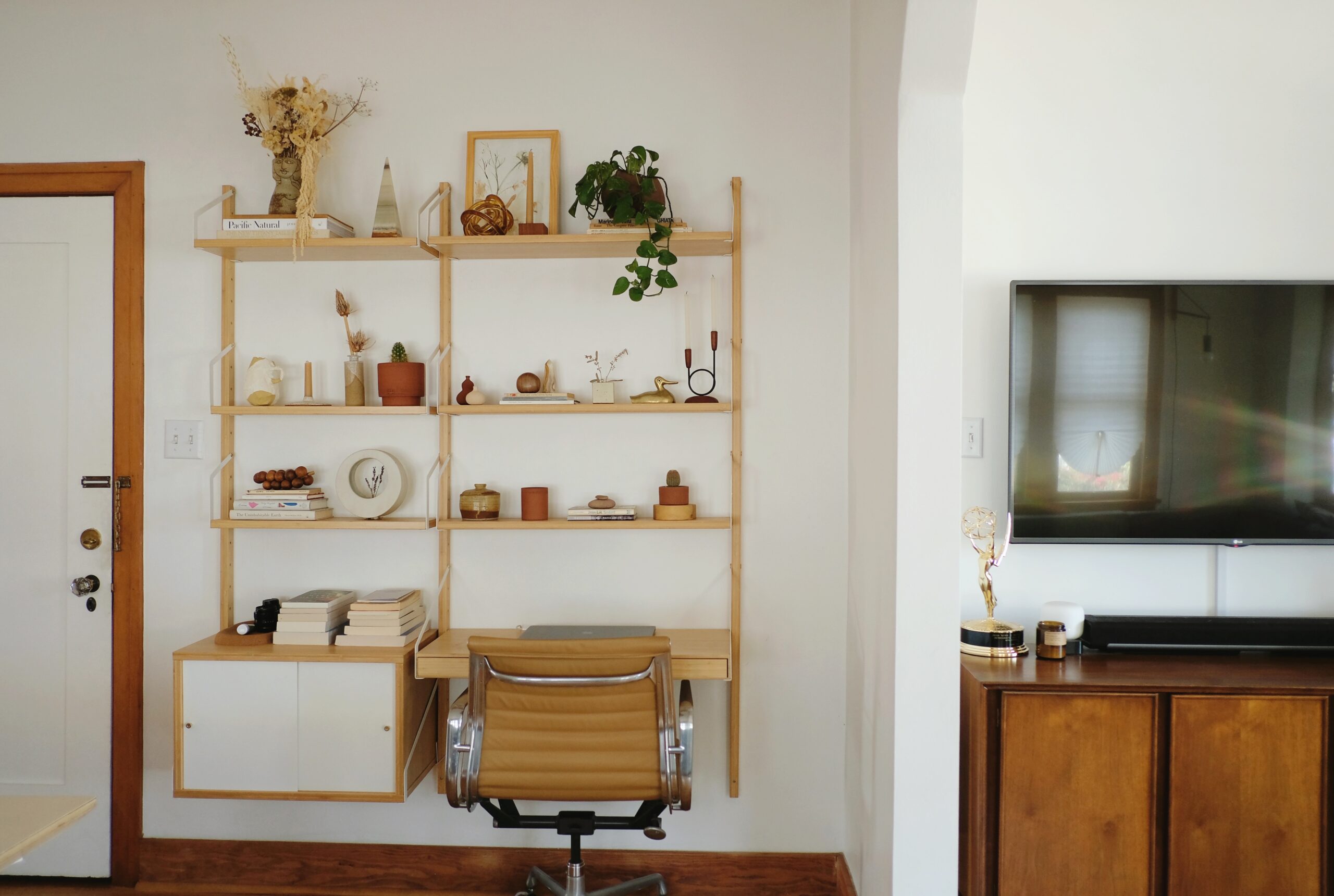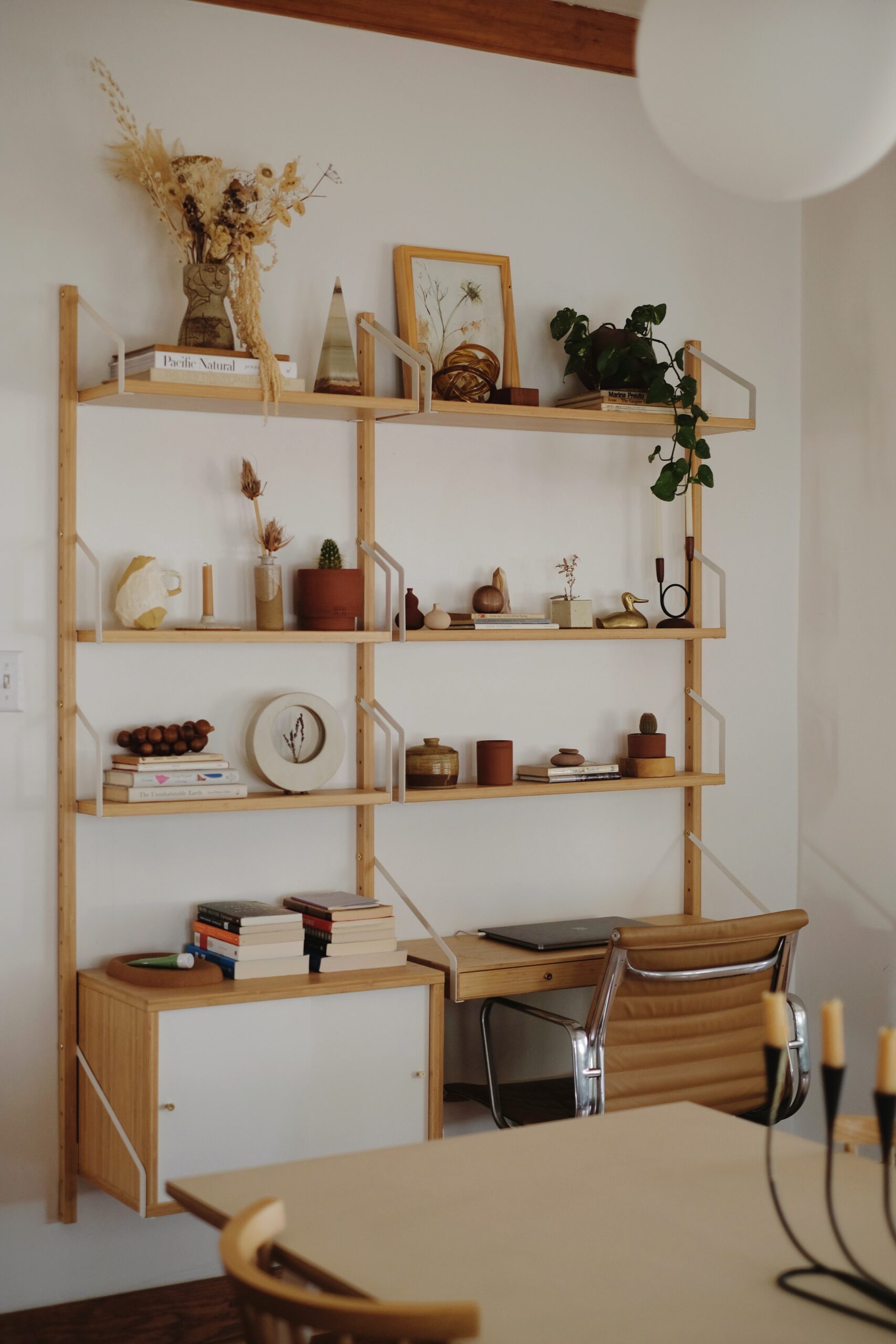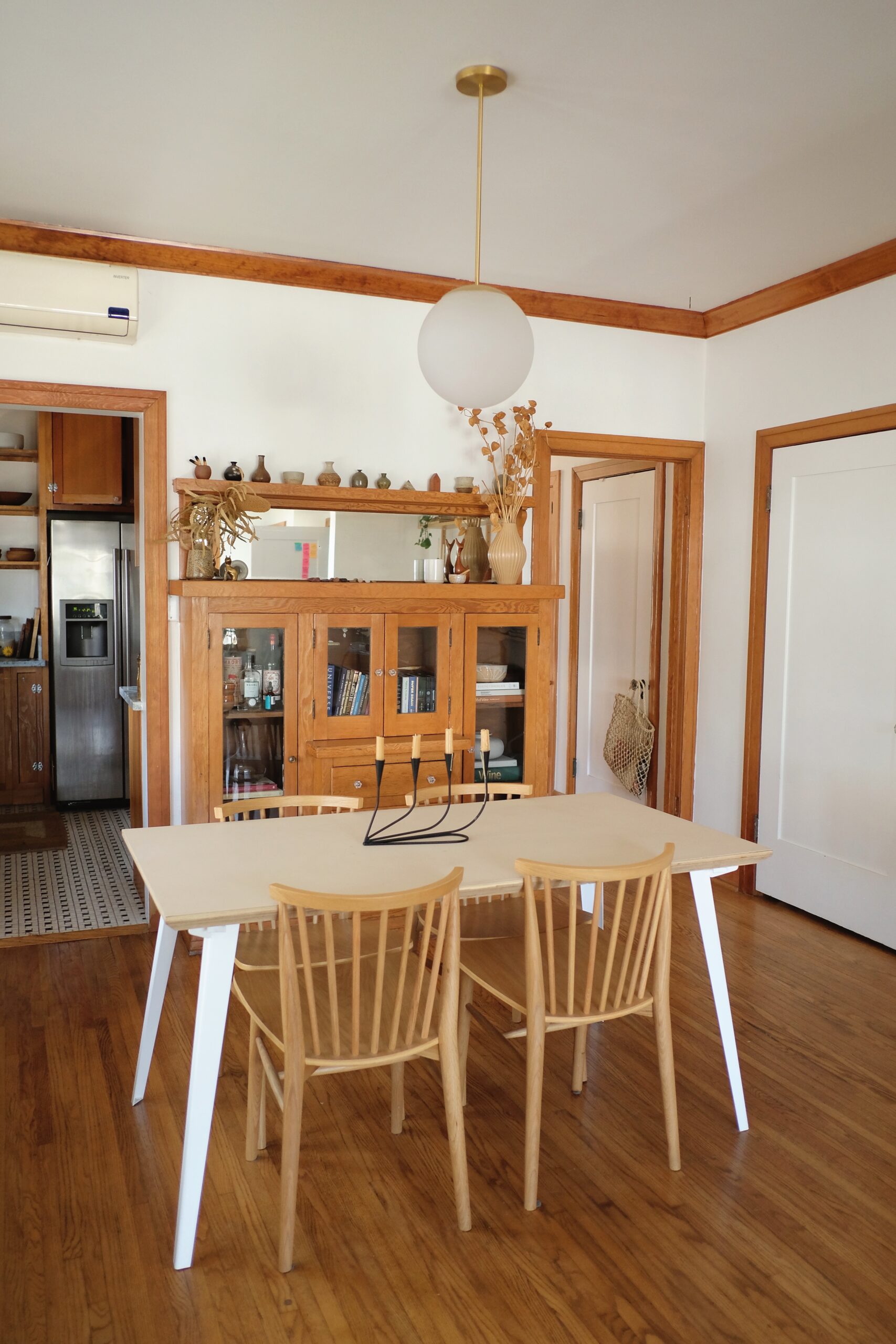 what would you call your style?
Warm and sentimental. I used to say "sentimental minimalist," but I don't think our current space fits that description. There's a lot of character in the 1920s home without our stuff in it, so we tried to bring in pieces that fit. A lot of the details are vintage finds that match the warmth of the wood in our floor + built-ins.
whats your favorite spot in the house?
Definitely curled up on the couch with my fiance and pets, watching movies (or, let's be honest, Love Island thanks to you, Molly)!
you are sooo inspiring when it comes to living sustainably, can you tell us how it affects your home design?
Thank you! I started getting into sustainability about a year into living in our space. I learned that I was recycling wrong and I started asking questions that sent me down the wormhole that is climate change. I love to find pieces for our space that are vintage or secondhand. We recently put in a wall desk that was an amazing Craiglist find (and the chair came from Craigslist as well)! I also try looking into the brands I purchase from to make sure their practices are ethical and sustainable. I have pieces that I bought before I started doing my research that may not be the most sustainable, but I don't immediately get rid of them because making use of what you have is also a sustainable choice in my eyes. I try to stick to pieces that can fit into multiple aesthetics so they can go with me from place to place.
what was the biggest splurge?
Probably our Modernica Case Study Daybed or the Article dining chairs.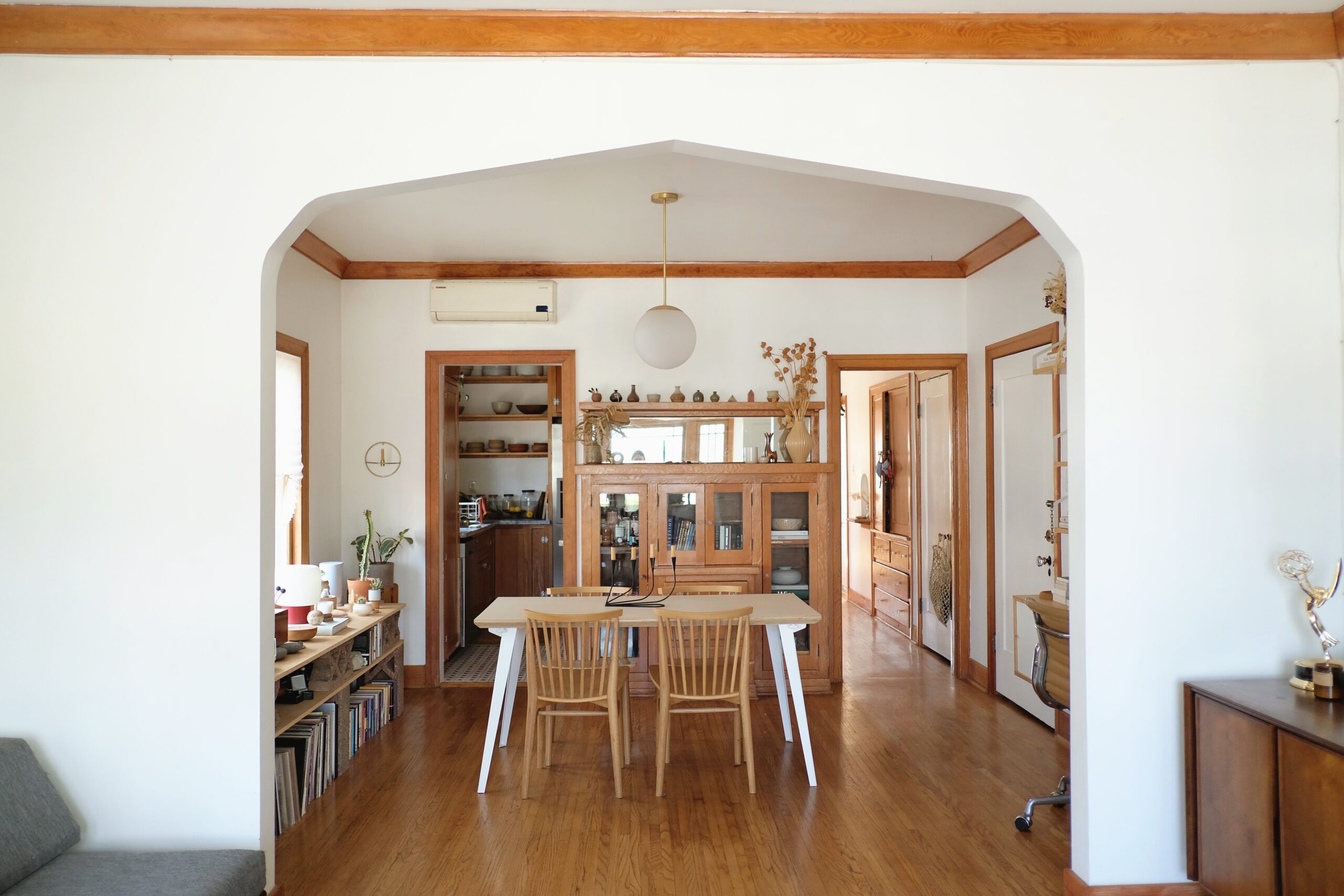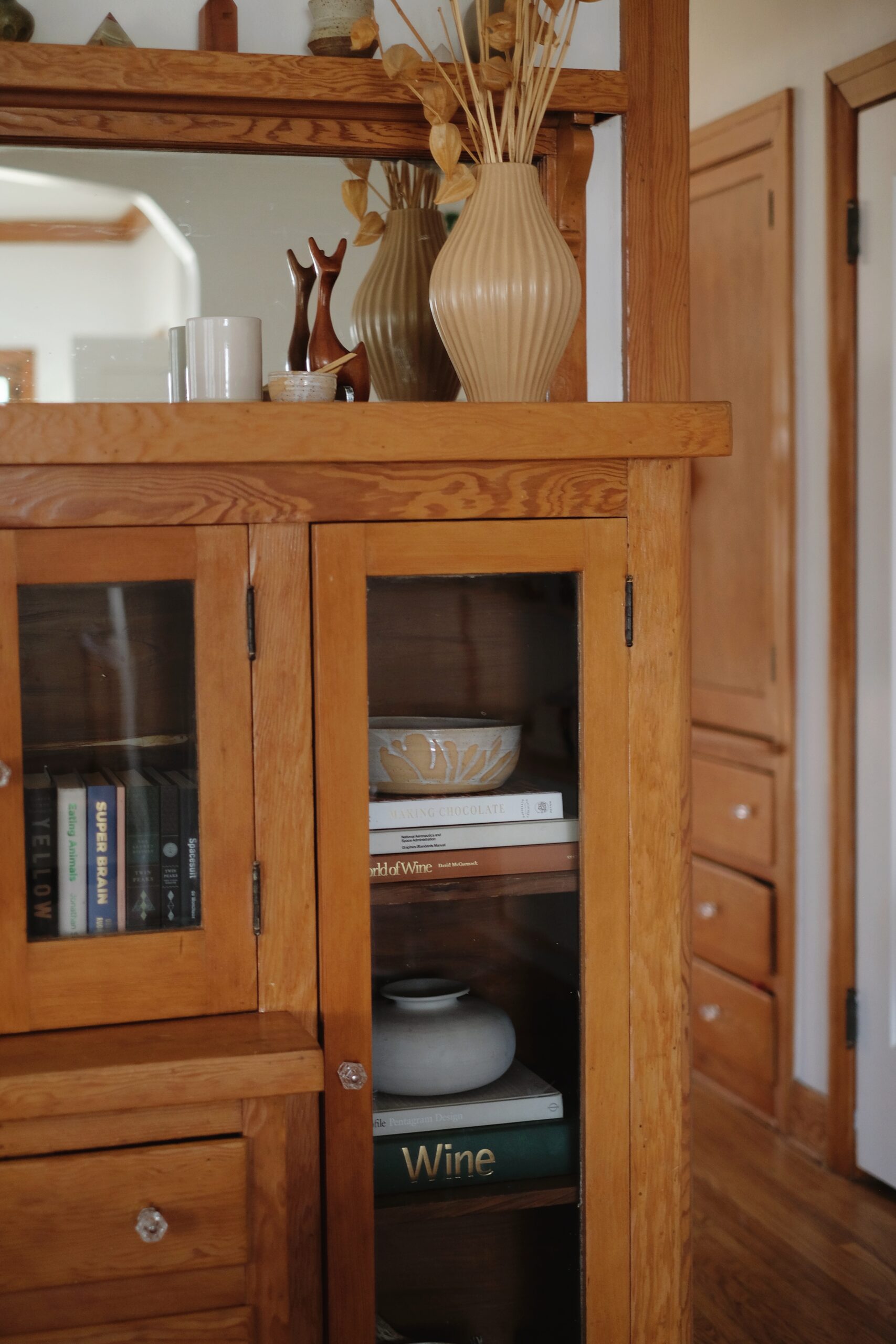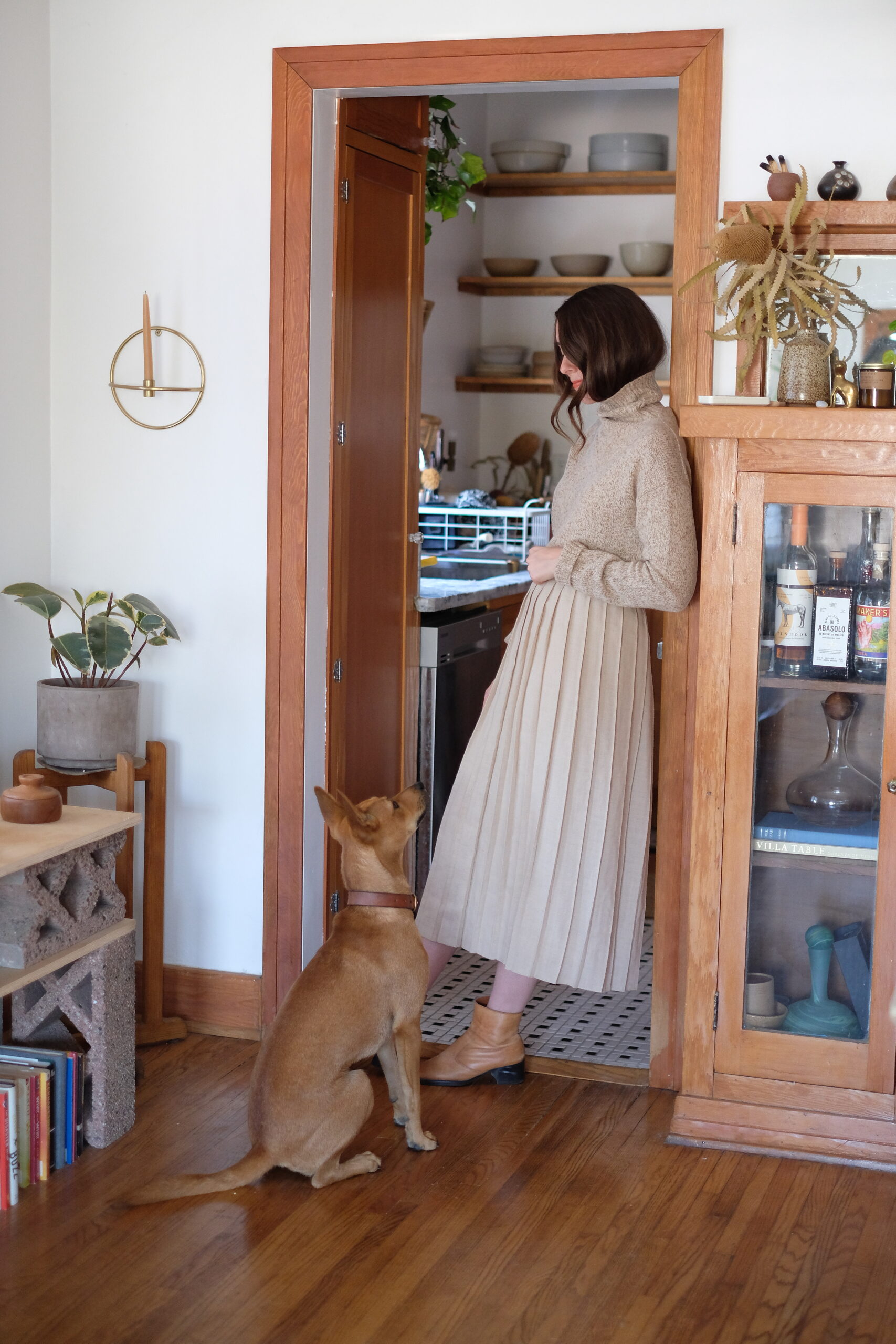 what's something you want to change but haven't gotten to?
We have been looking for a rug replacement for the living room (our dog chewed a corner of the jute rug off when we got her), but we are struggling to find the perfect one!
what's your best design advice?
Go for timeless over trends! If you do feel the need to indulge in a decor trend, try to find it secondhand first.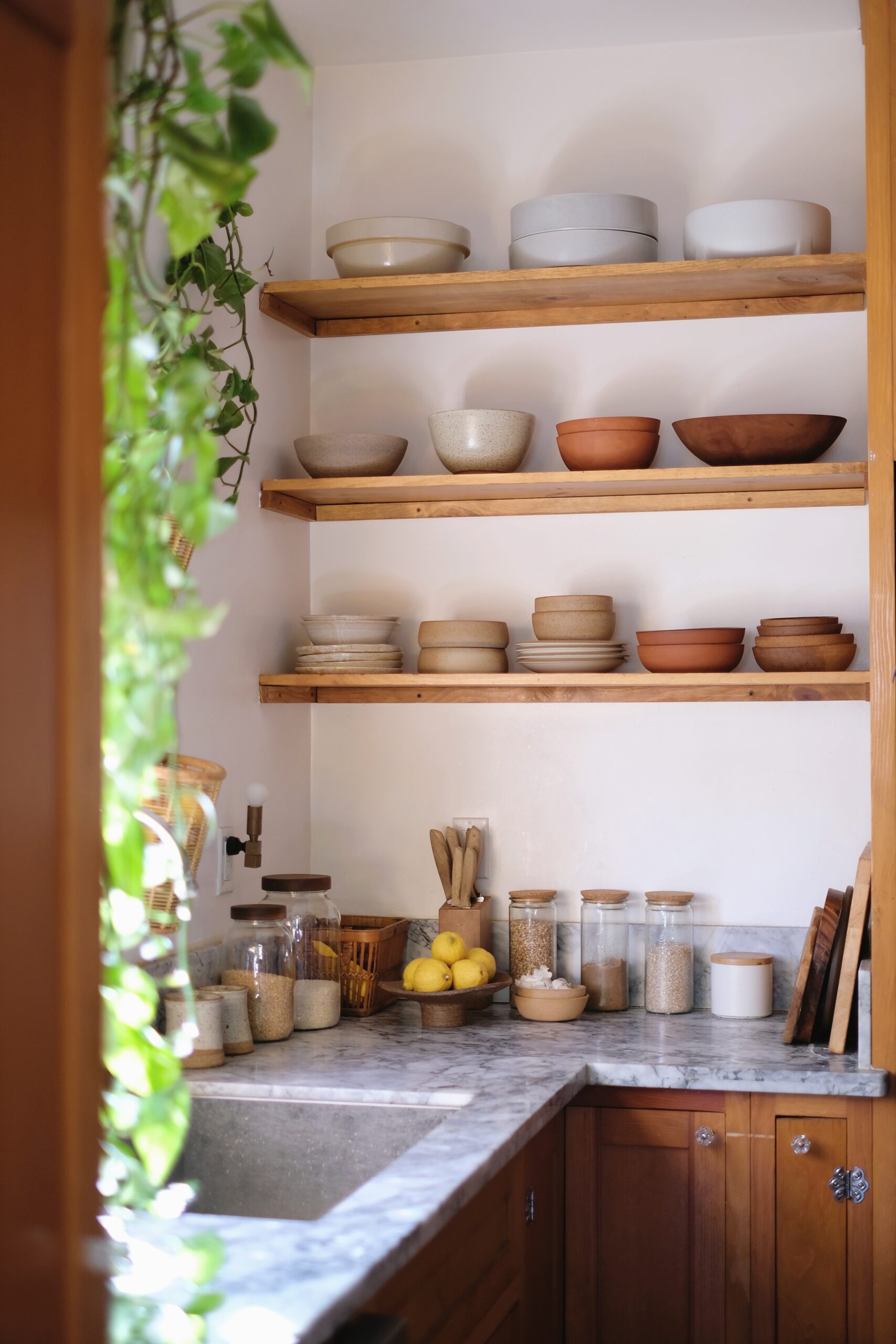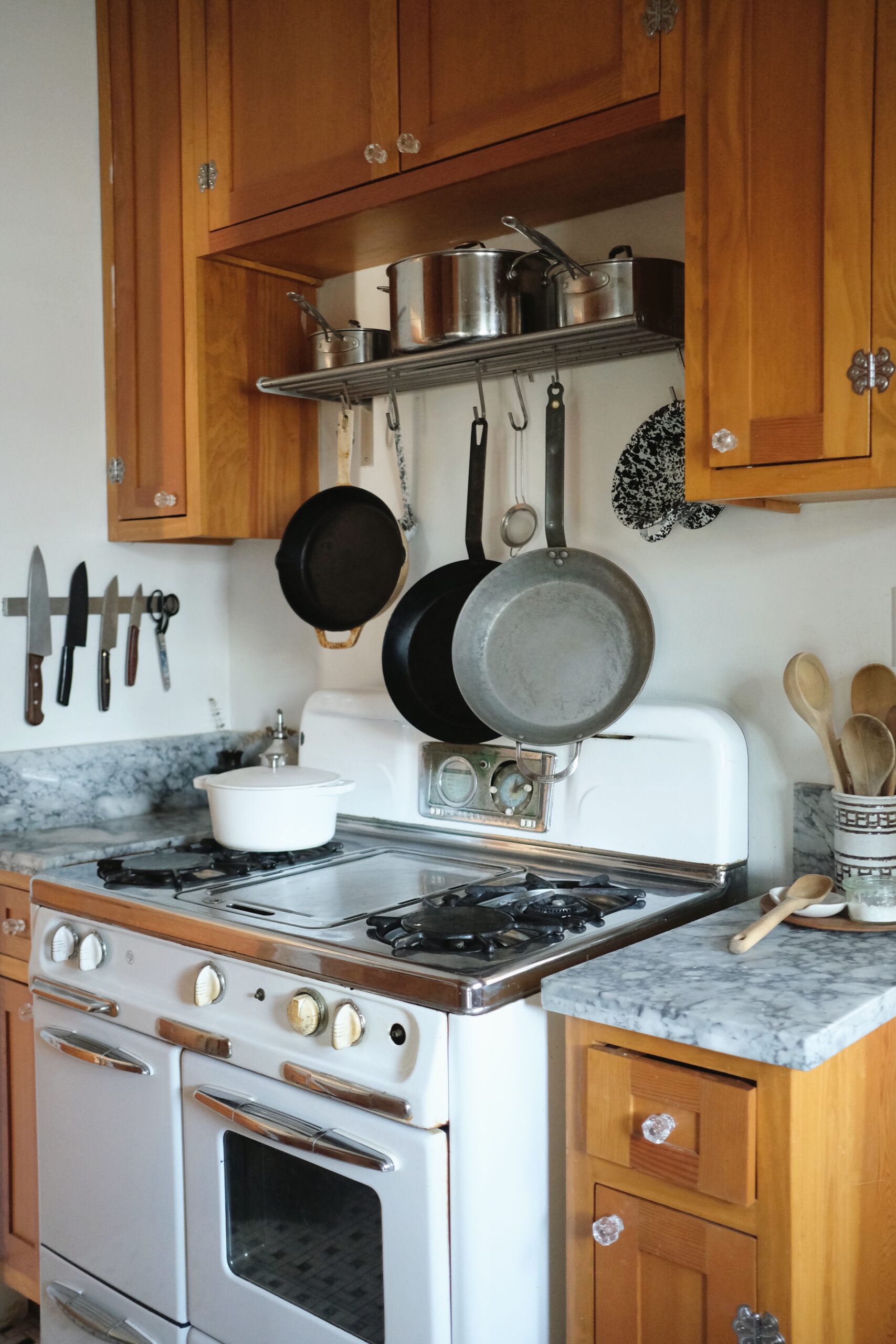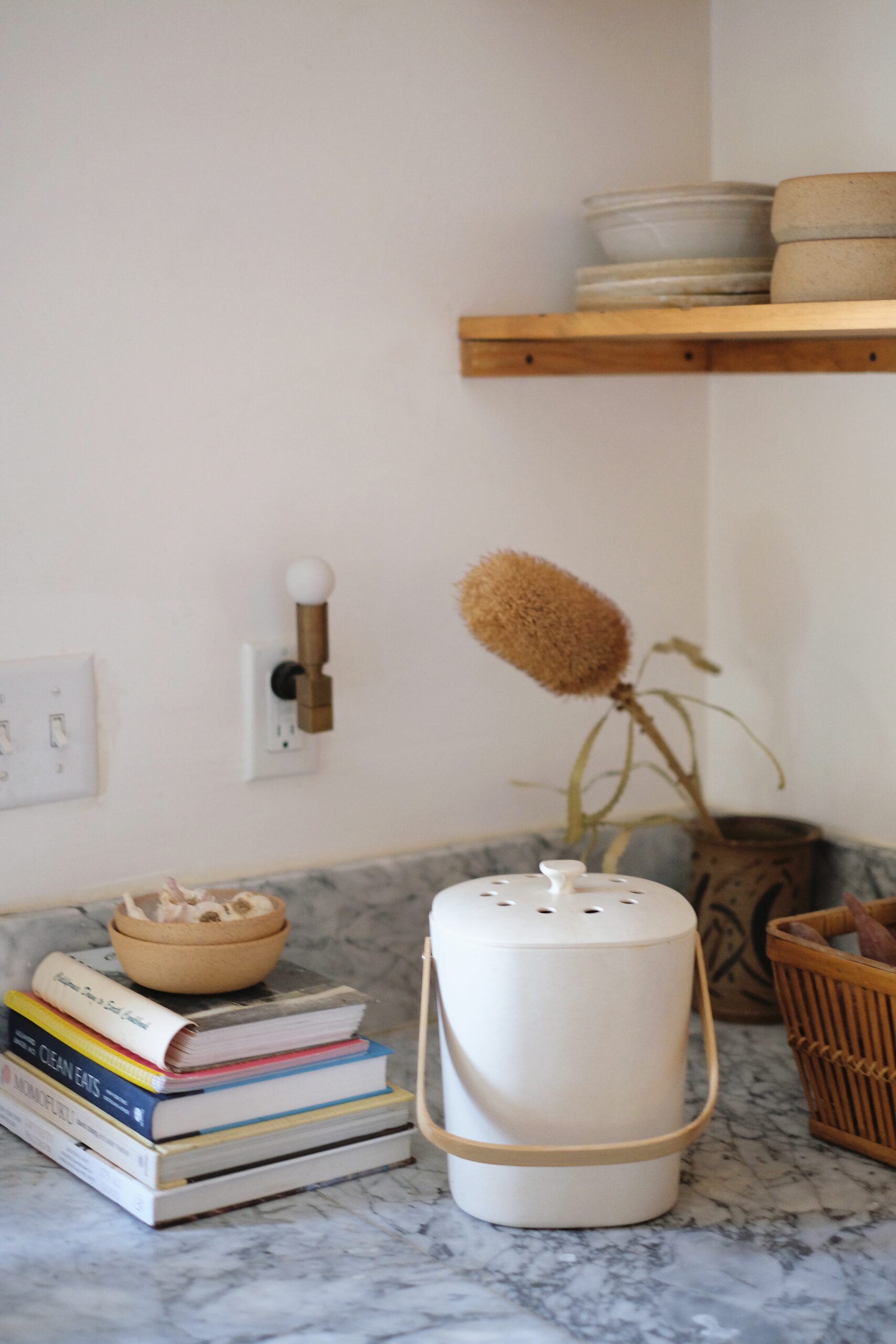 what's your favorite thing about your home?
The character! I love the wood frames around the windows and the built-ins. We also get great natural light, so it feels bright and airy while still feeling cozy.
you're gonna have to tell us about the emmy!
Yessss! Mark won an Emmy as the editor for ReMastered: The Lion's Share. It's on Netflix! He's a documentary film editor, so we watch A LOT of docs. He also edited The Keepers, Visible: Out on Television, Flint Town, and amongst some other work.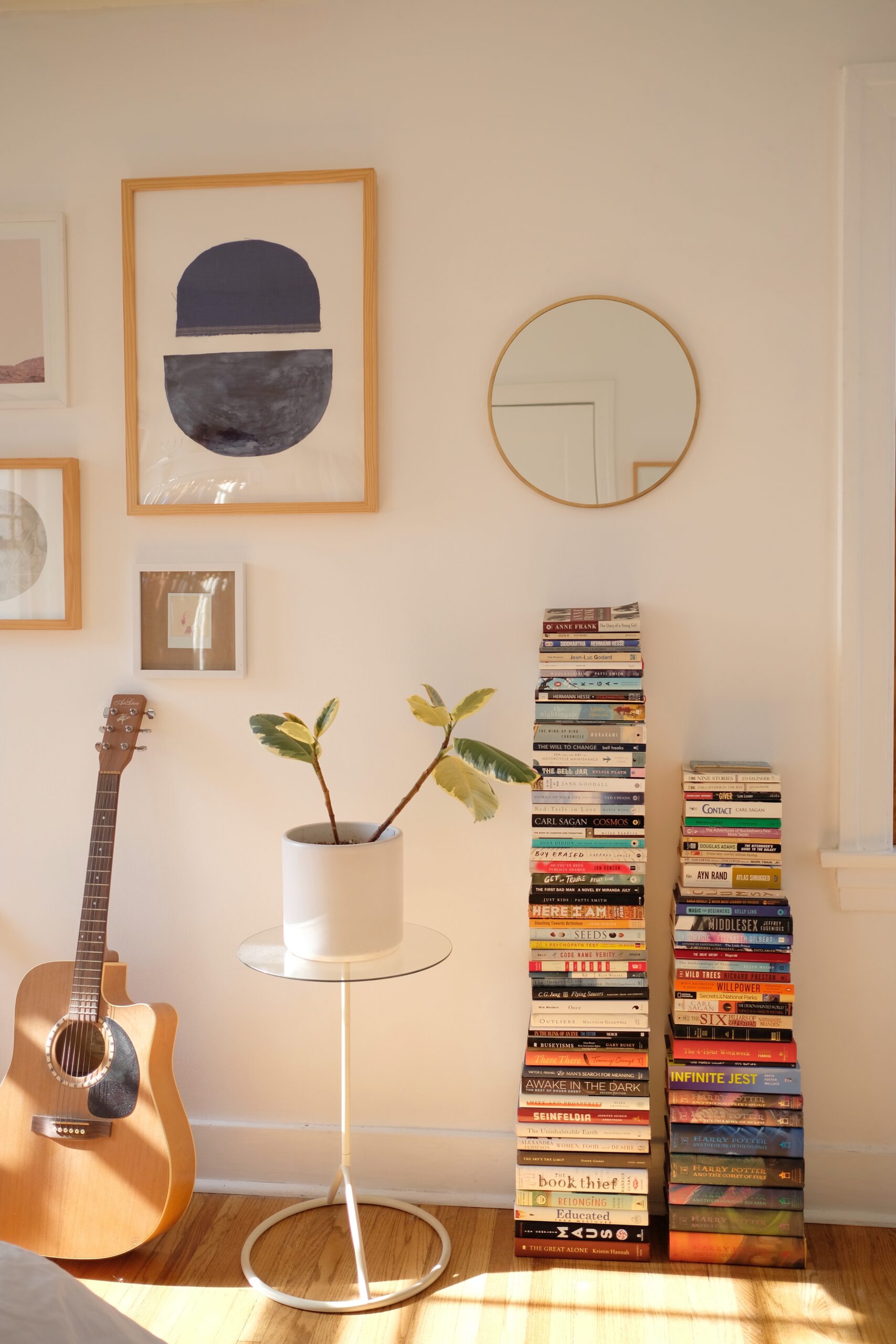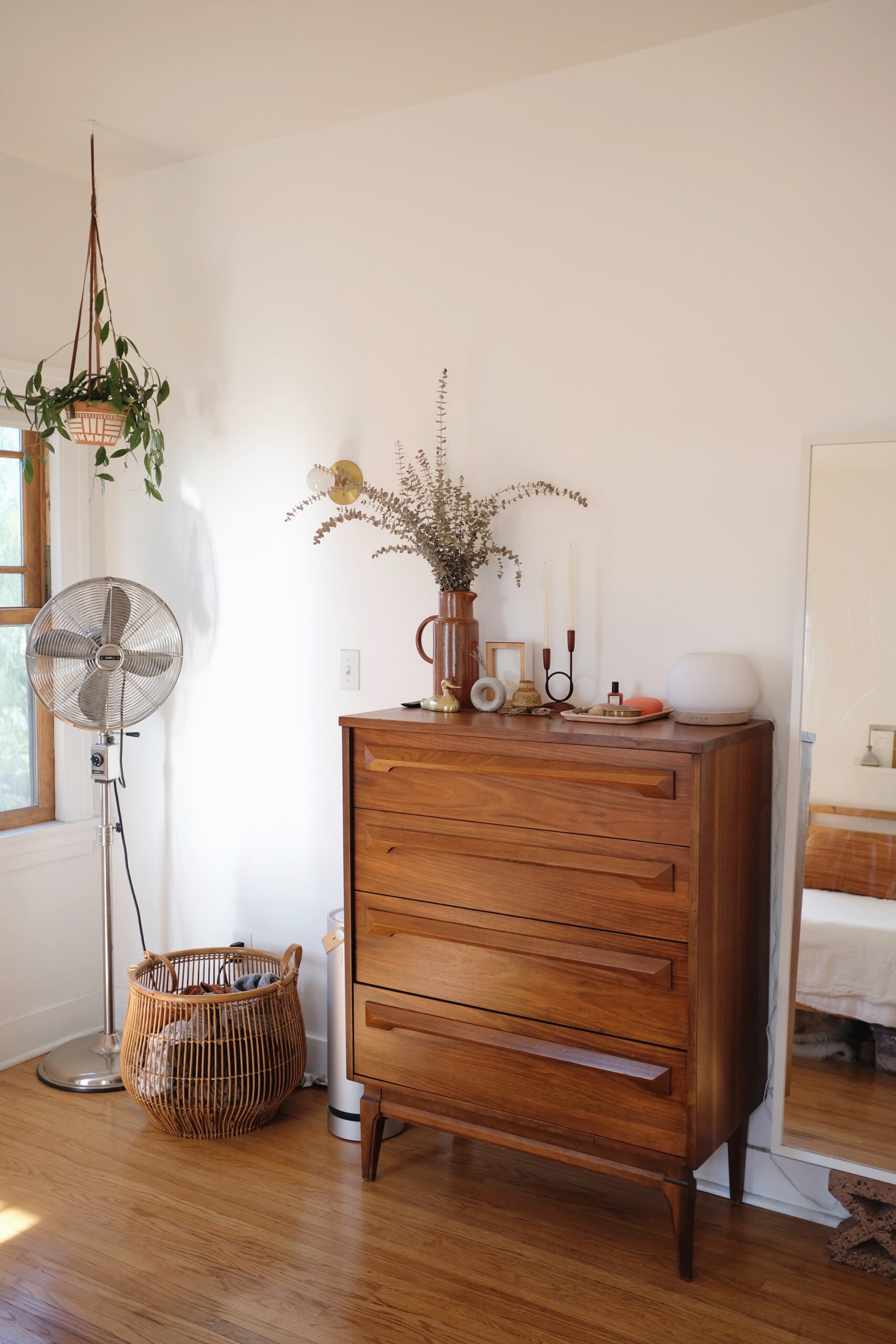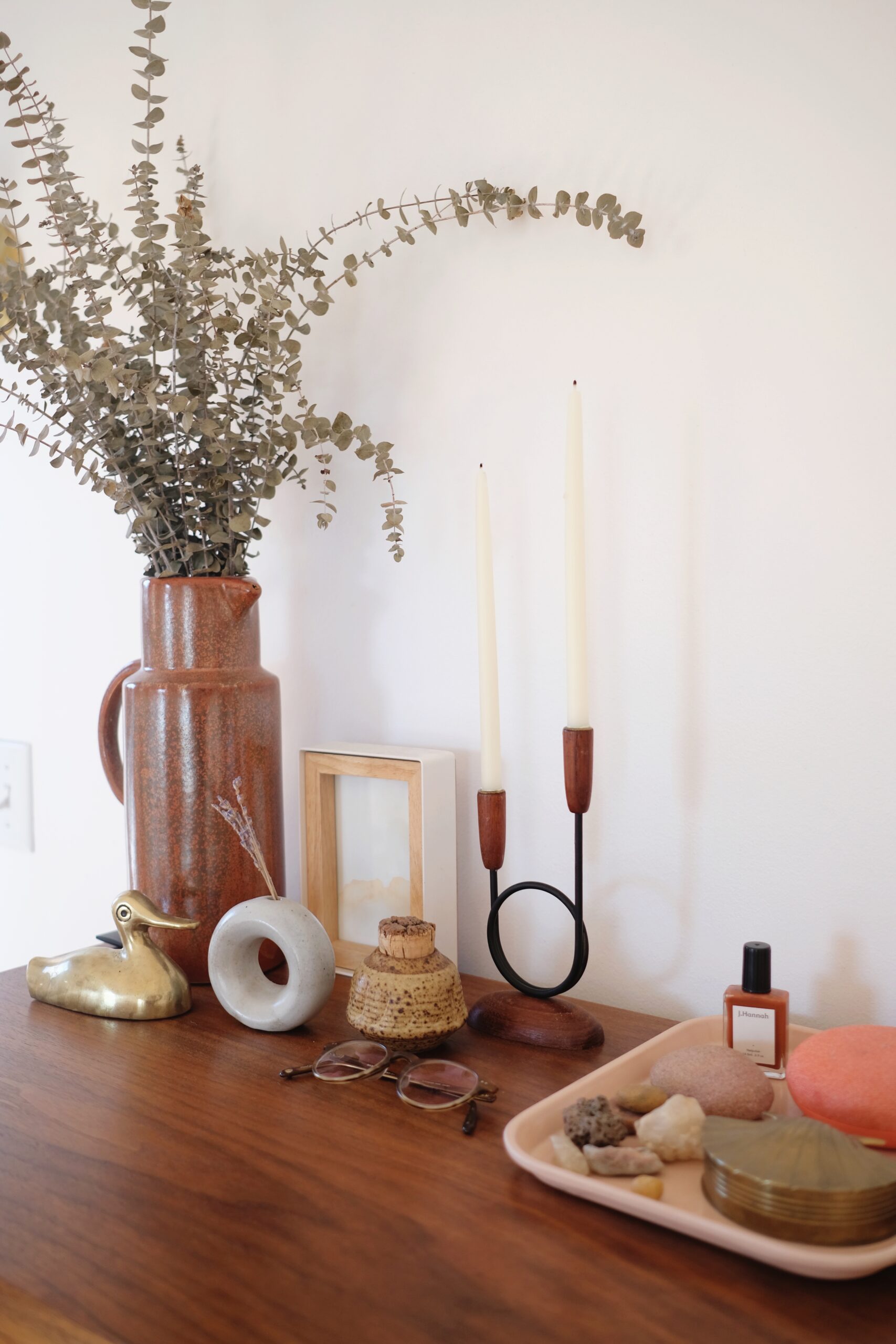 how much time do you spend watering all your plants?!
Honestly, I am terrible at remembering to water the plants. It's all Mark! He waters everything once a week and I water the cactuses once a month when I remember. I really need to work on it, haha. I promise I love our plants!
what are you watching/reading?
Watching: The docuseries Couples Therapy on Showtime, Shadow & Bone on Netflix (I read all of Leigh Bardugo's books and I love them), and we've been watching Love Island because it's so fun and this past year has been nonstop stressful.
Reading: I just finished the book I'll Give You the Sun by Jandy Nelson and absolutely loved it. I also read a lot of fantasy novels… I just started From Blood and Ash by Jennifer L. Armentrout after finishing Rule of Wolves by Leigh Bardugo and A Court of Silver Flames by Sarah J. Maas.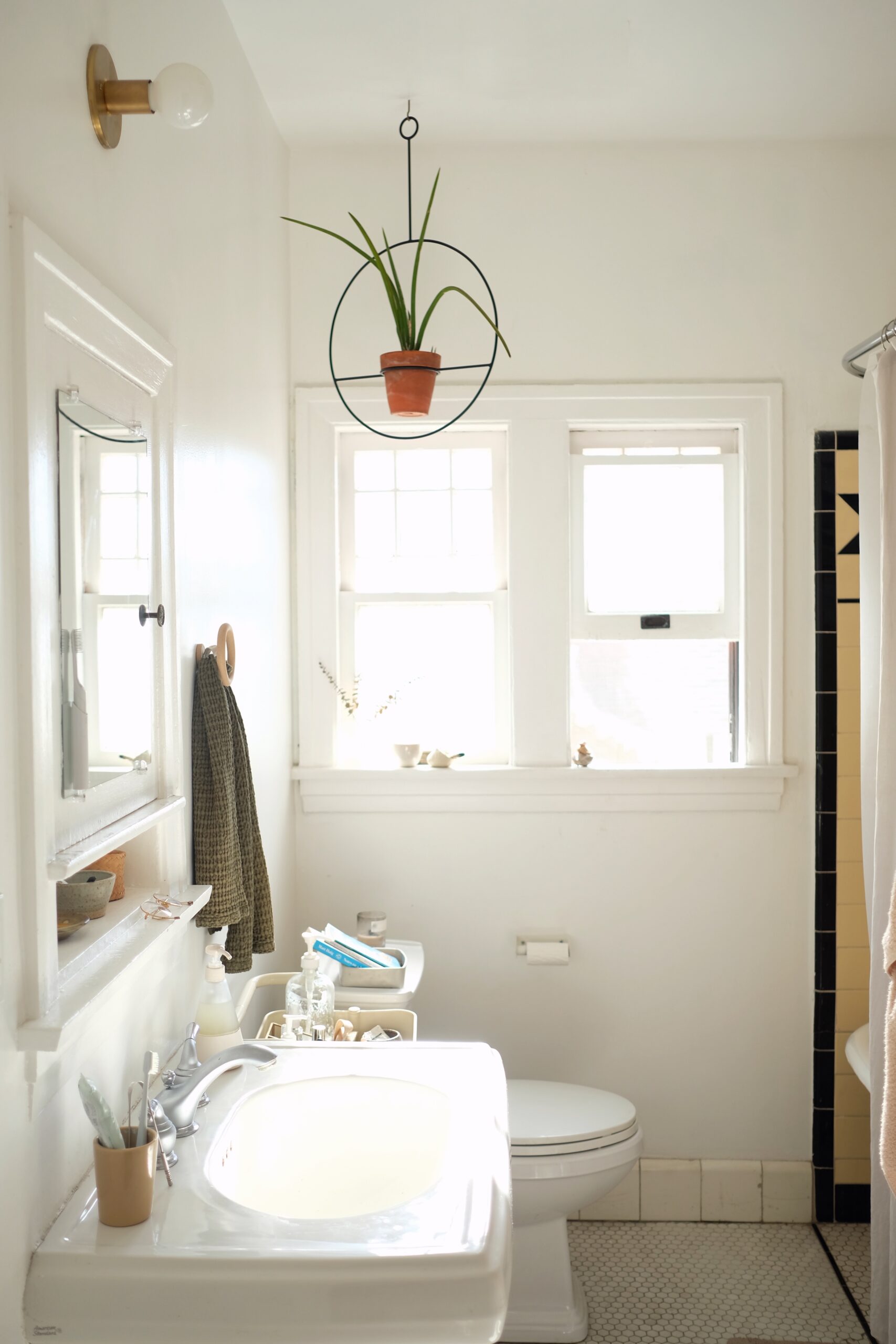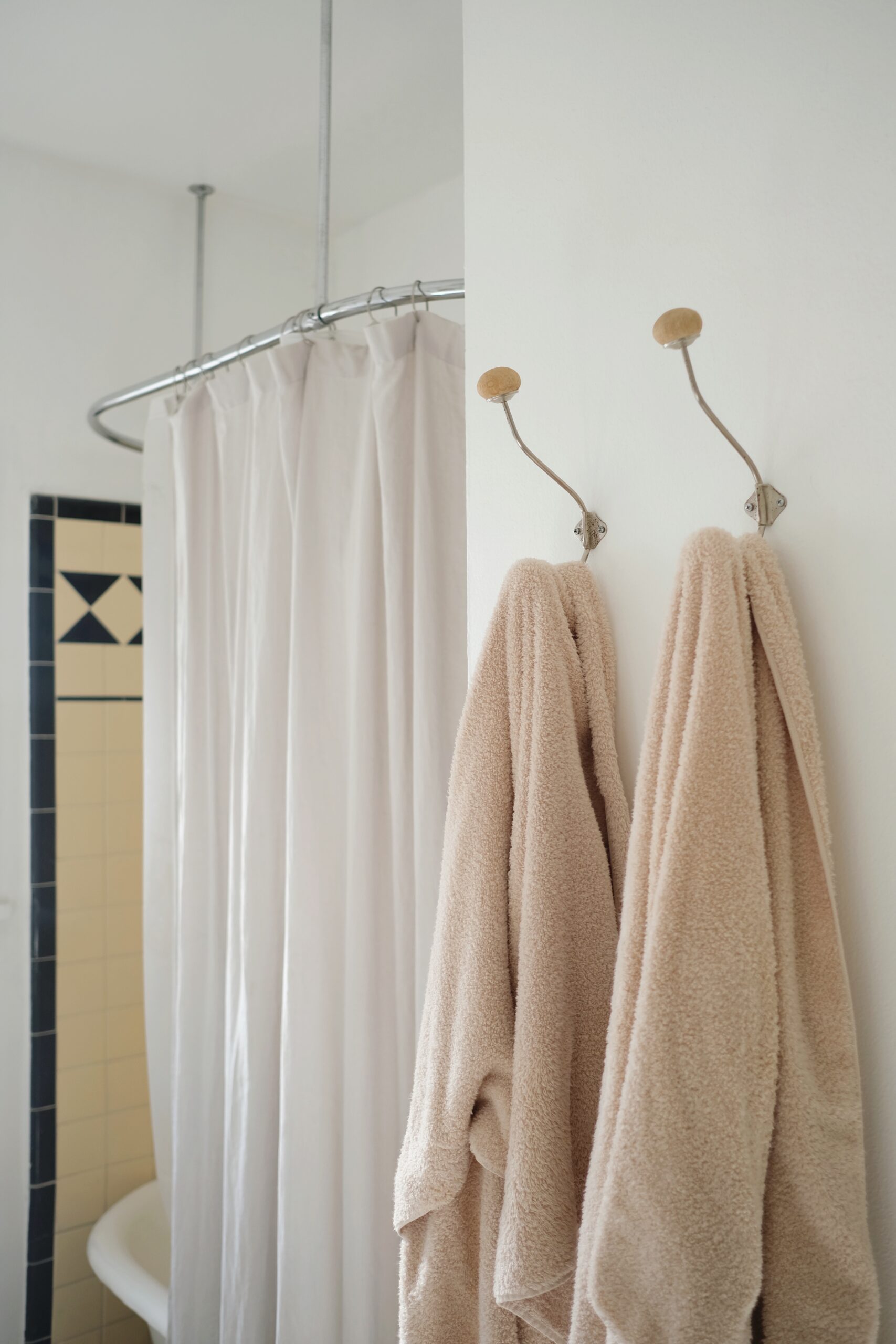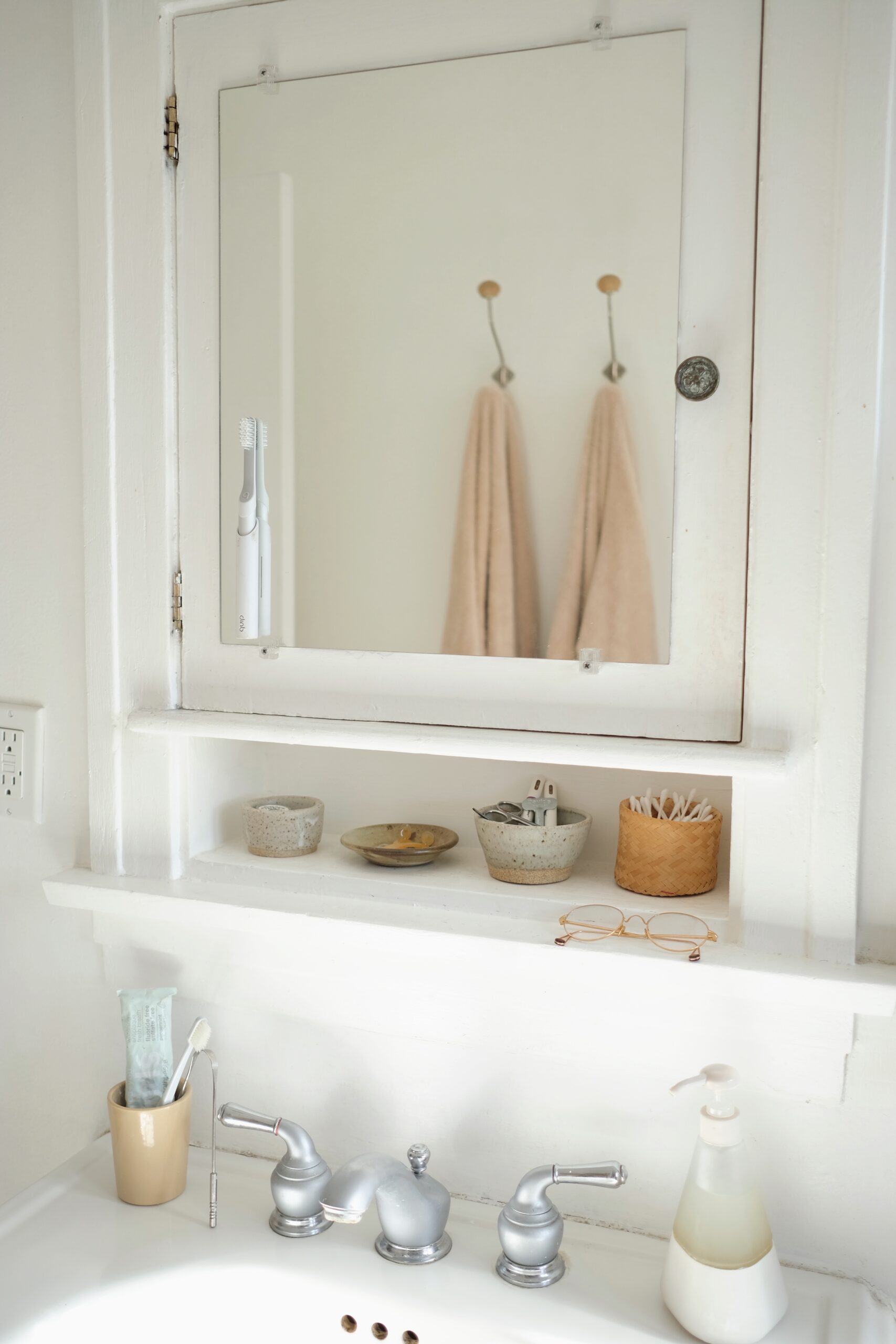 who are your favorite follows on IG?
@tommy__do for laughs, @besspier + @reserve_home for interior inspo, and @thedodo + @juniperfoxx for the animals.
what are 3 things helping you get through this time the most?
Adopting a puppy, the freedom to explore what I want to do (truly a privilege), and the support of my partner. Funny youtube videos help too.
bedroom—
light
bedding: Coyuchi Organic Crinkled Percale Sheets in Ginger, Buffy Breeze Comforter, Matteo Vintage Linen Duvet Cover in White
art sources: The paintings are my own and the image of the mountains is from Jordan Sullivan's Death Valley
dining—

table
chairs
light
desk: discontinued Ikea (SVALNÄS)
desk chair: Vintage Herman Miller Eames Aluminum Group Chair