my brothers wfh office and guest room — before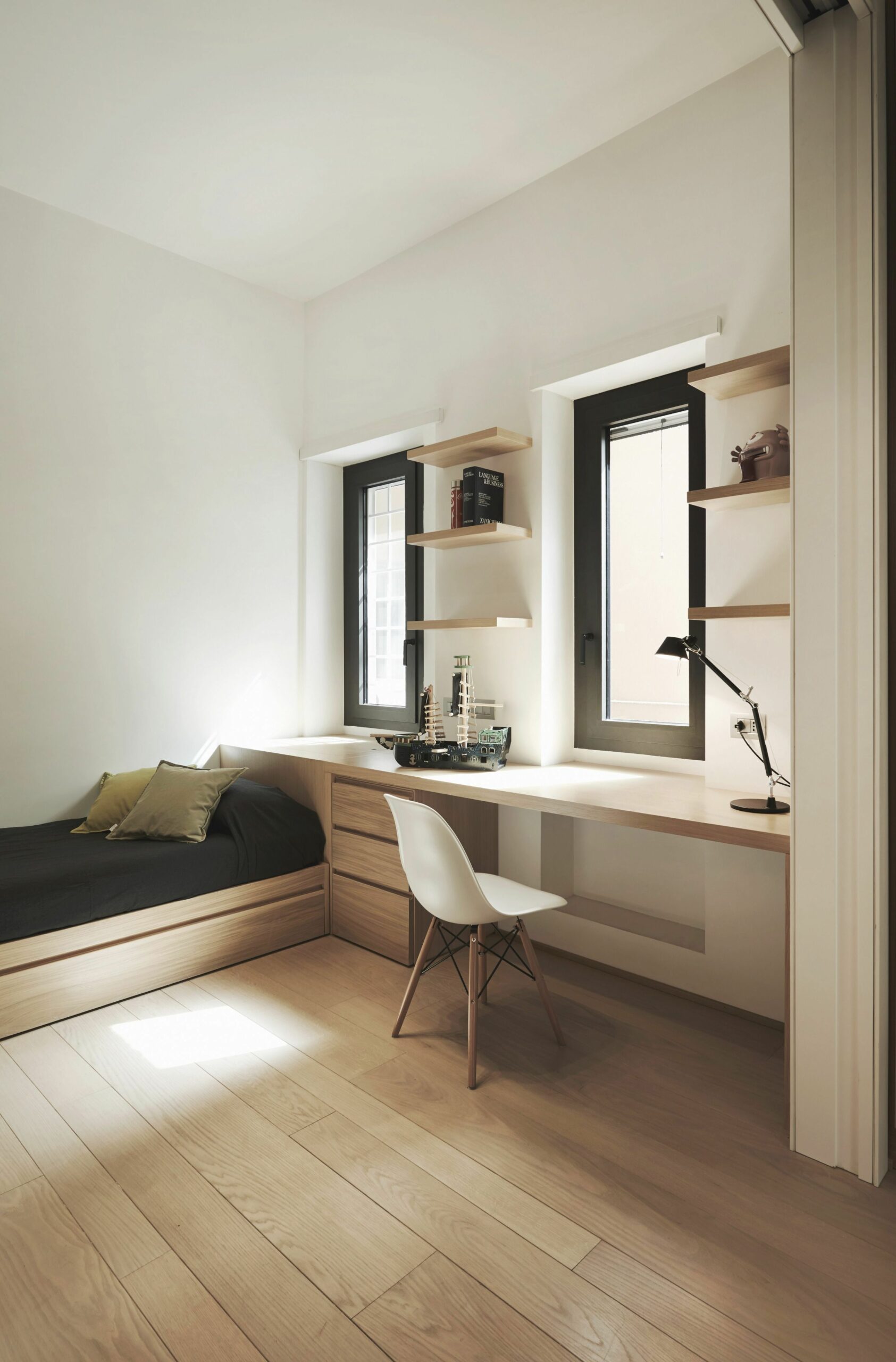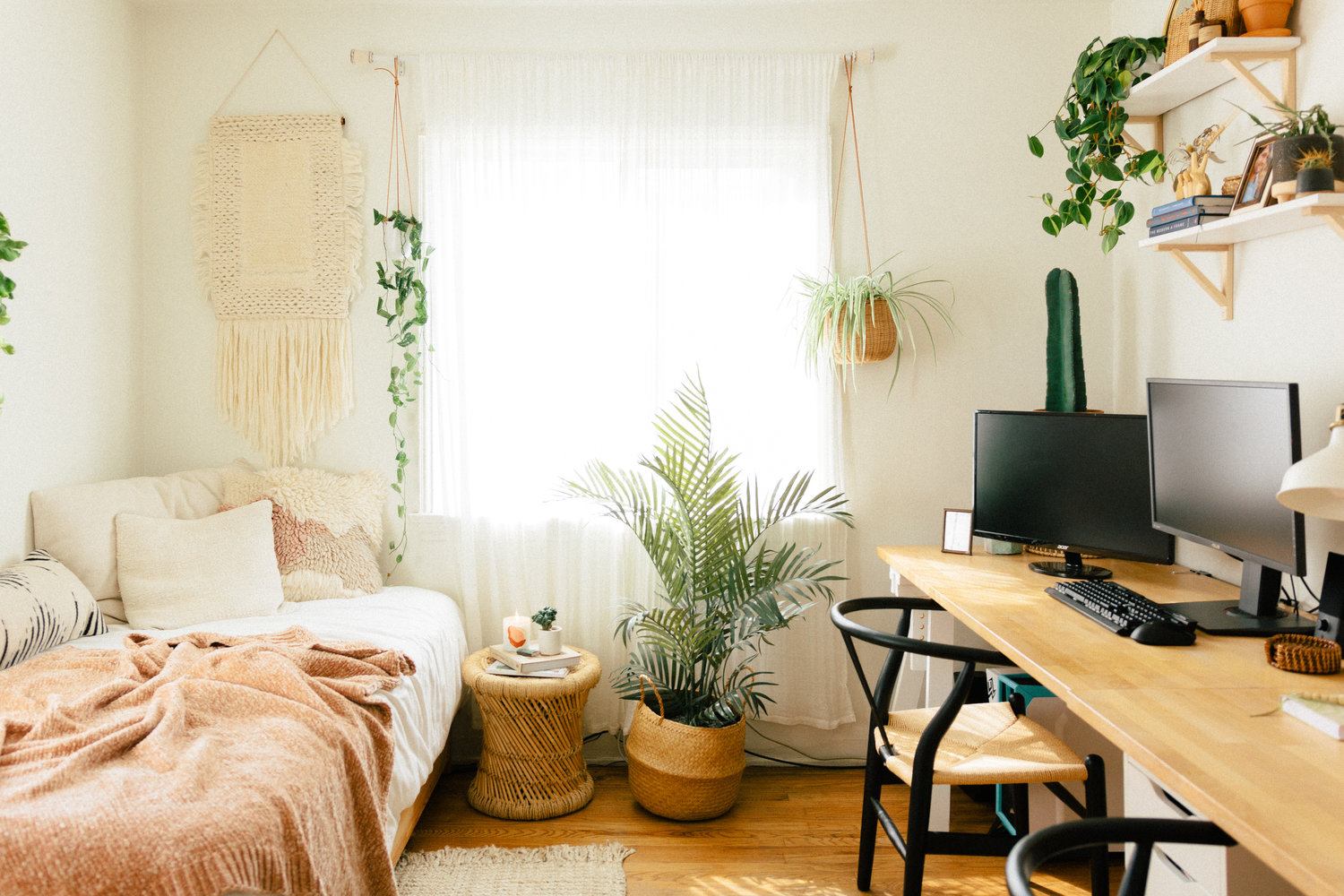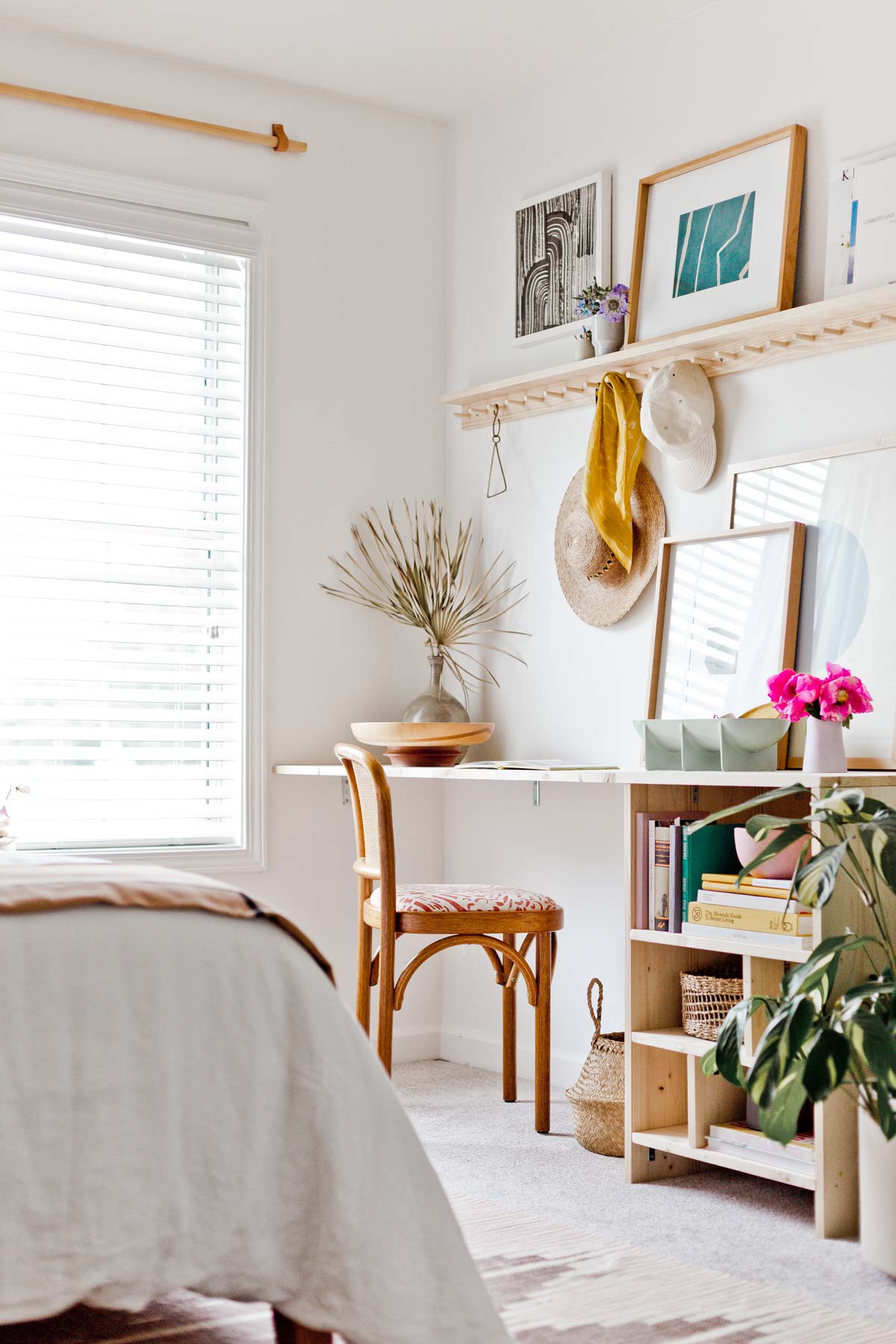 i've been helping my brother jake and sister-in-law lauren update their third bedroom for a bit now and haven't shared anything about it! like most people who were able to work remotely, my brother began working from home during the pandemic– and it seems like he's not going back to the office anytime soon.
(photos above : one (unknown) / two / three)
sharing the before photos below, as you can see it was a pretty blank slate, i didn't want to make the space feel too designed, or too hip, since my non-designer-y brother spends all day there.
jake has always had his desk in here but since working here full time, their needs for the room obviously have changed, and having a big bulky daybed seemed like a waste of space. we opted for a sleeper sofa instead, and making the couch area a little more of a living room situation than just a big bed, in case jake has colleagues over so that they can feel a little more like they're in an edit bay.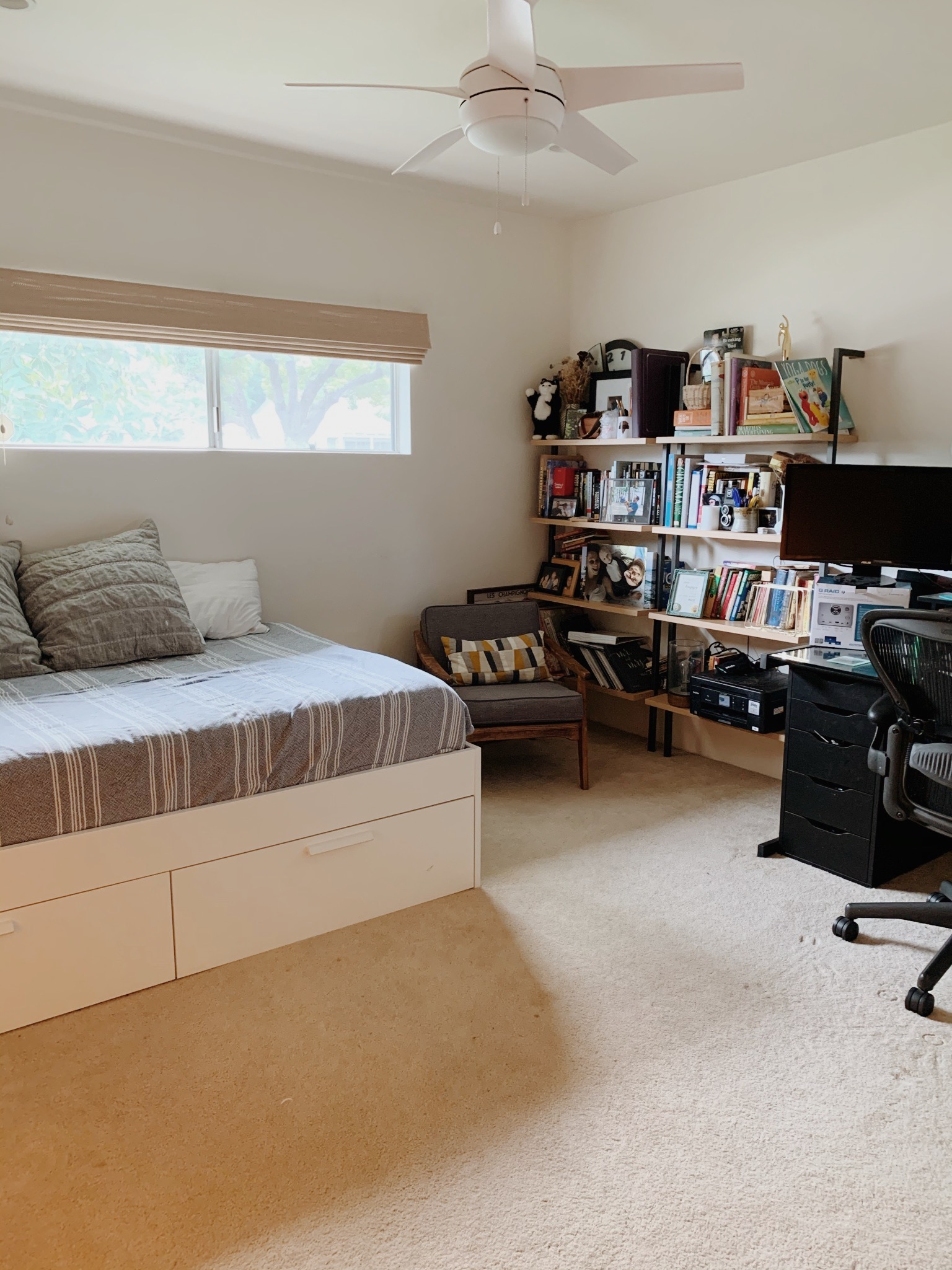 my brothers desk situation was BAAAAD. he's an editor so he needs a lot of monitors and equipment and it just looked like one giant eyesore. we decided to keep the layout really similar to this, but move his desk over to the opposite wall so that his inevitable mess won't be as obvious when you walk into the room.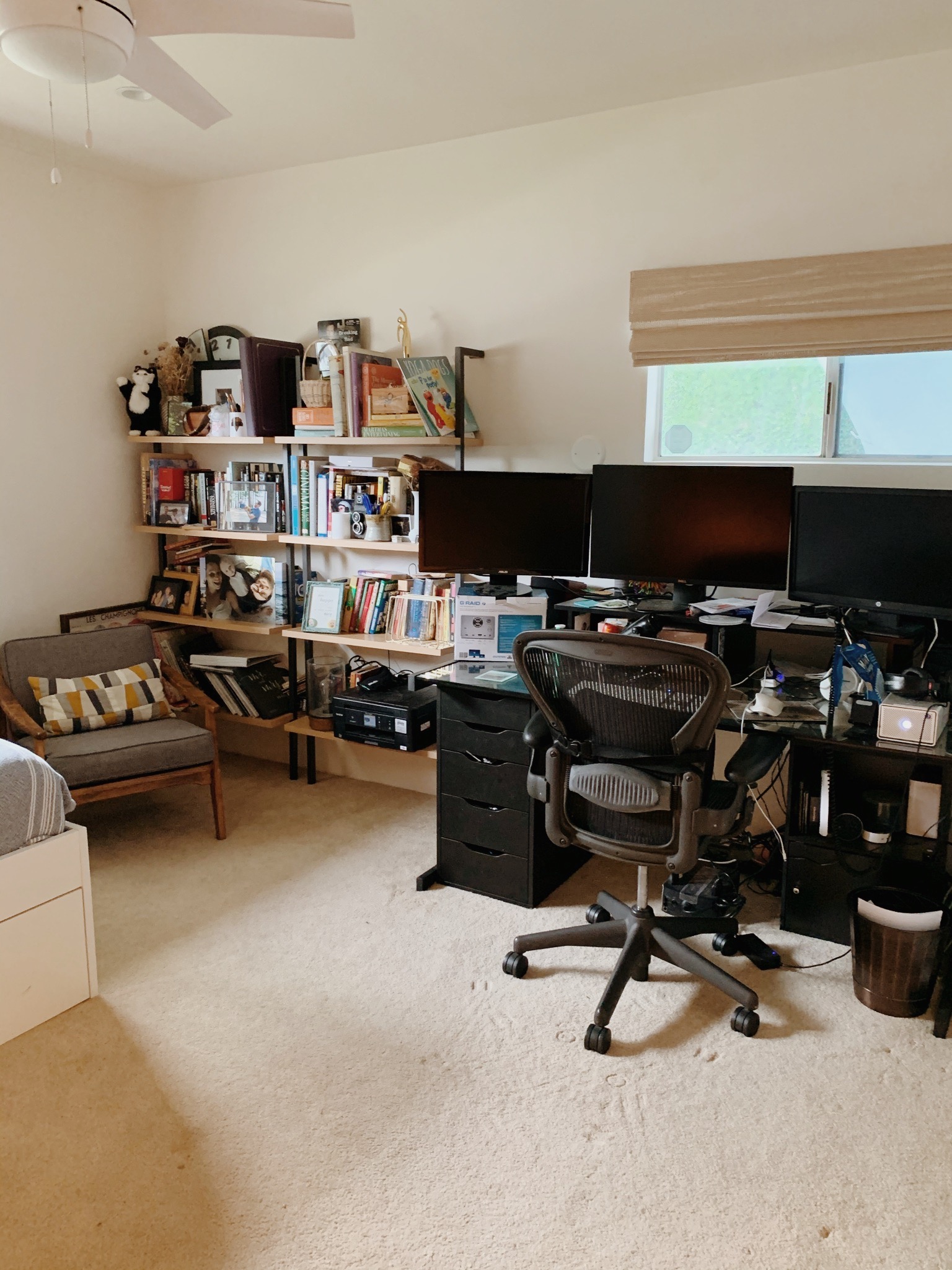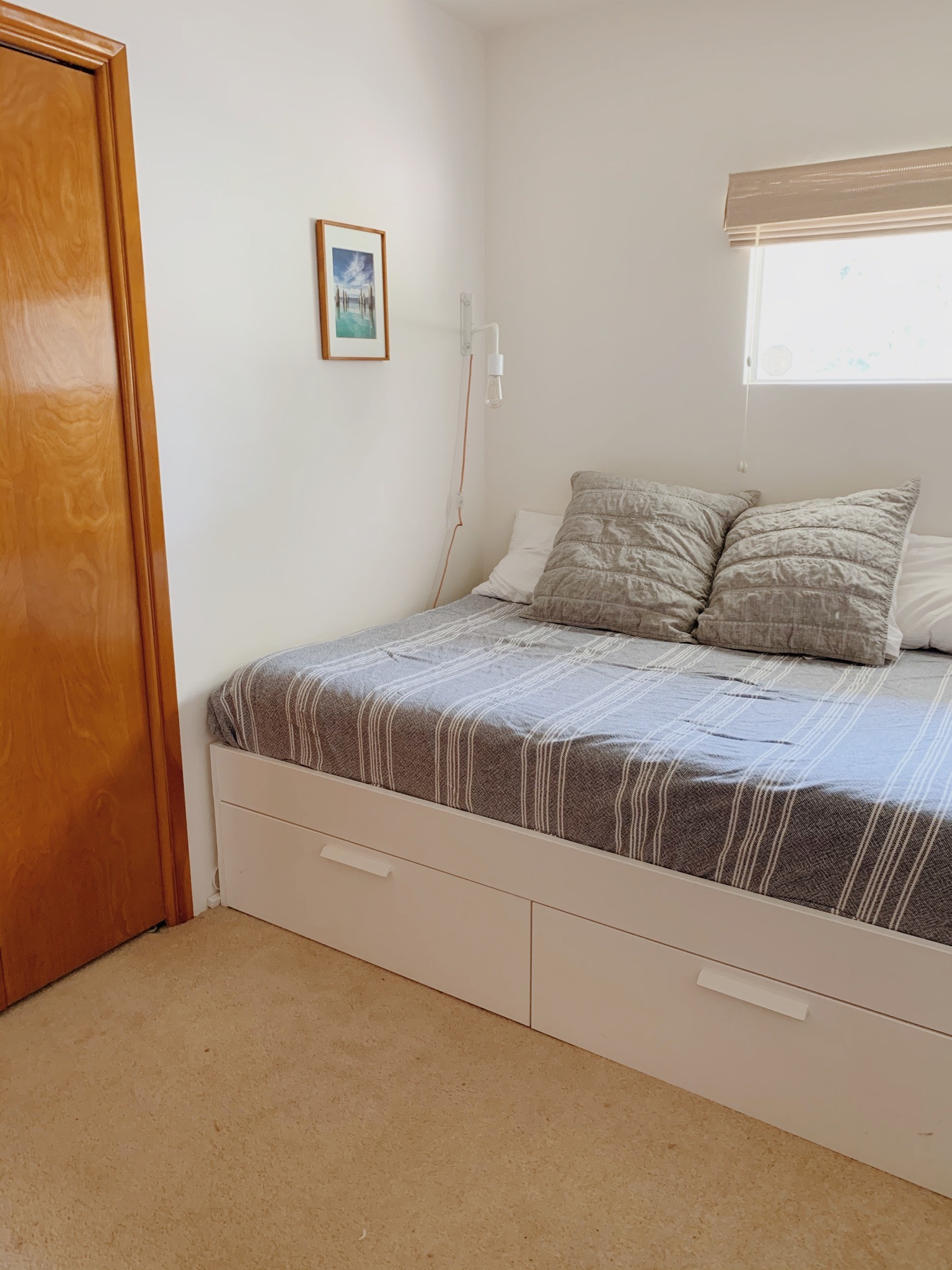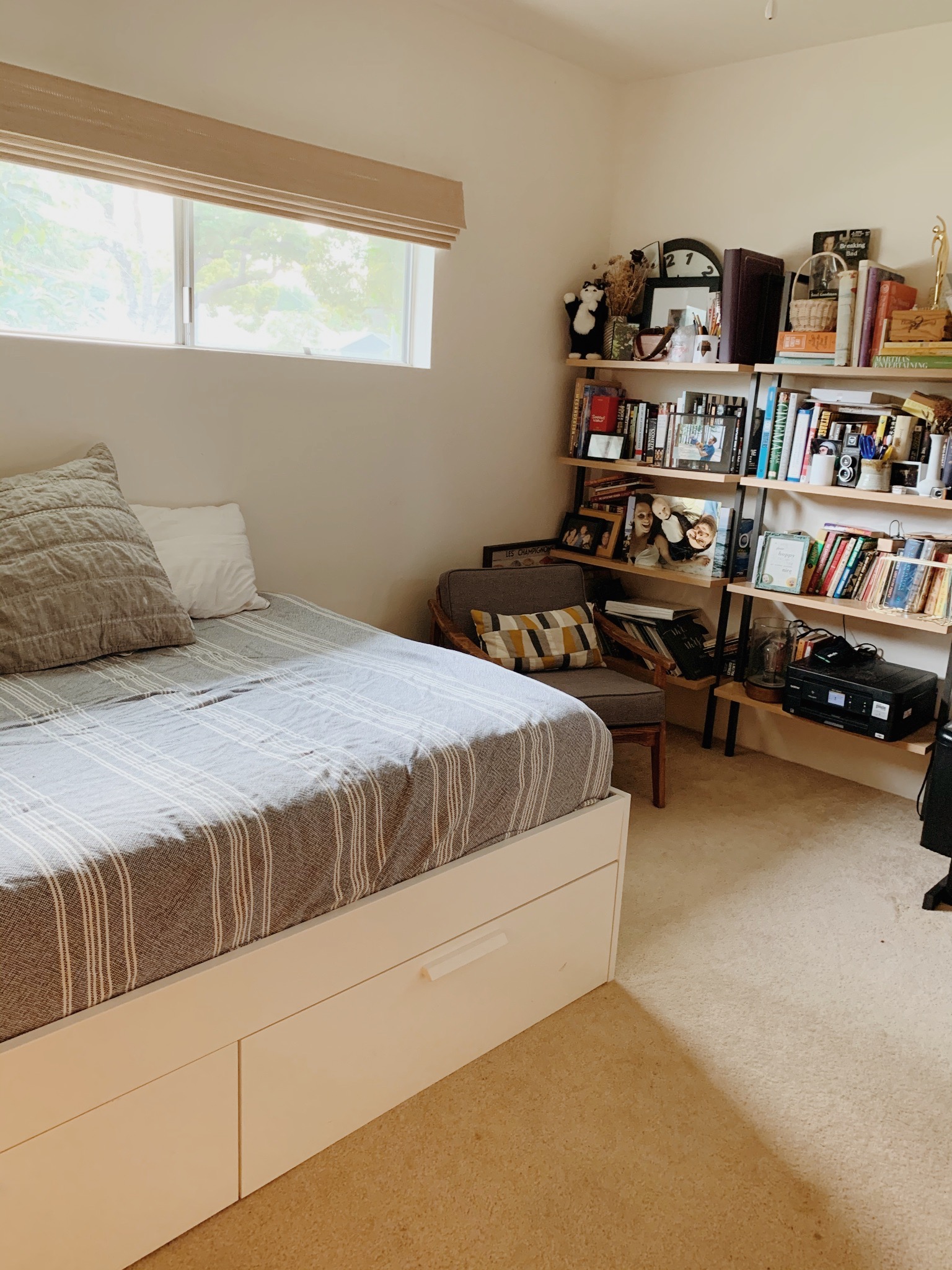 my SIL was able to rip up all the stained old carpet by herself, and it made the biggest difference. the hardwood underneath is in totally decent shape (no worse than the carpet was haha). we decided to paint the room a nice tranquil sage color and i love how it turned out.
i'm really happy with how it turned out. today i am sharing the before pics and tomorrow i'll share the reveal!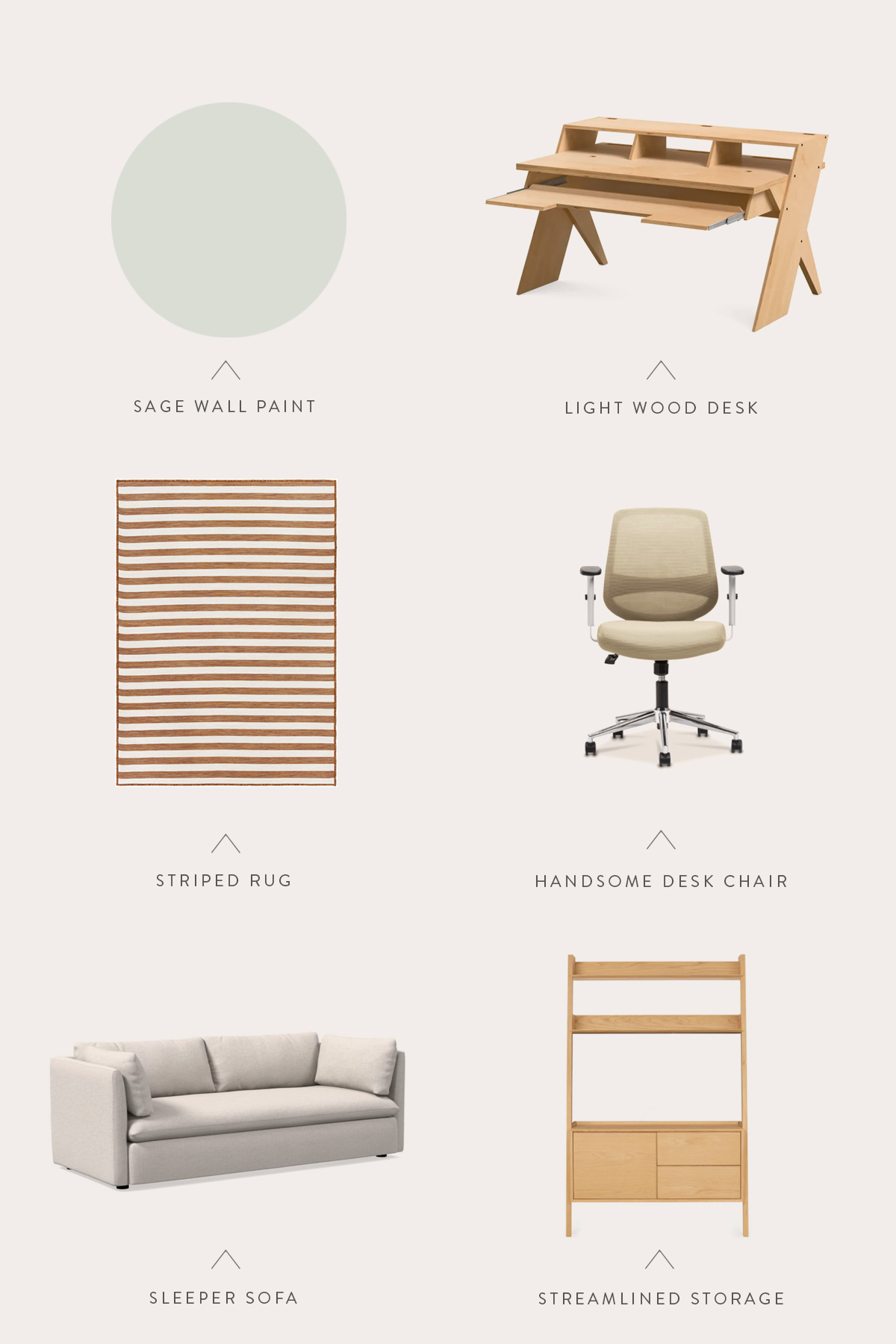 sources :
DESK / STRIPED RUG (use code almost60 for 60% off)