how to make a faux olive tree look better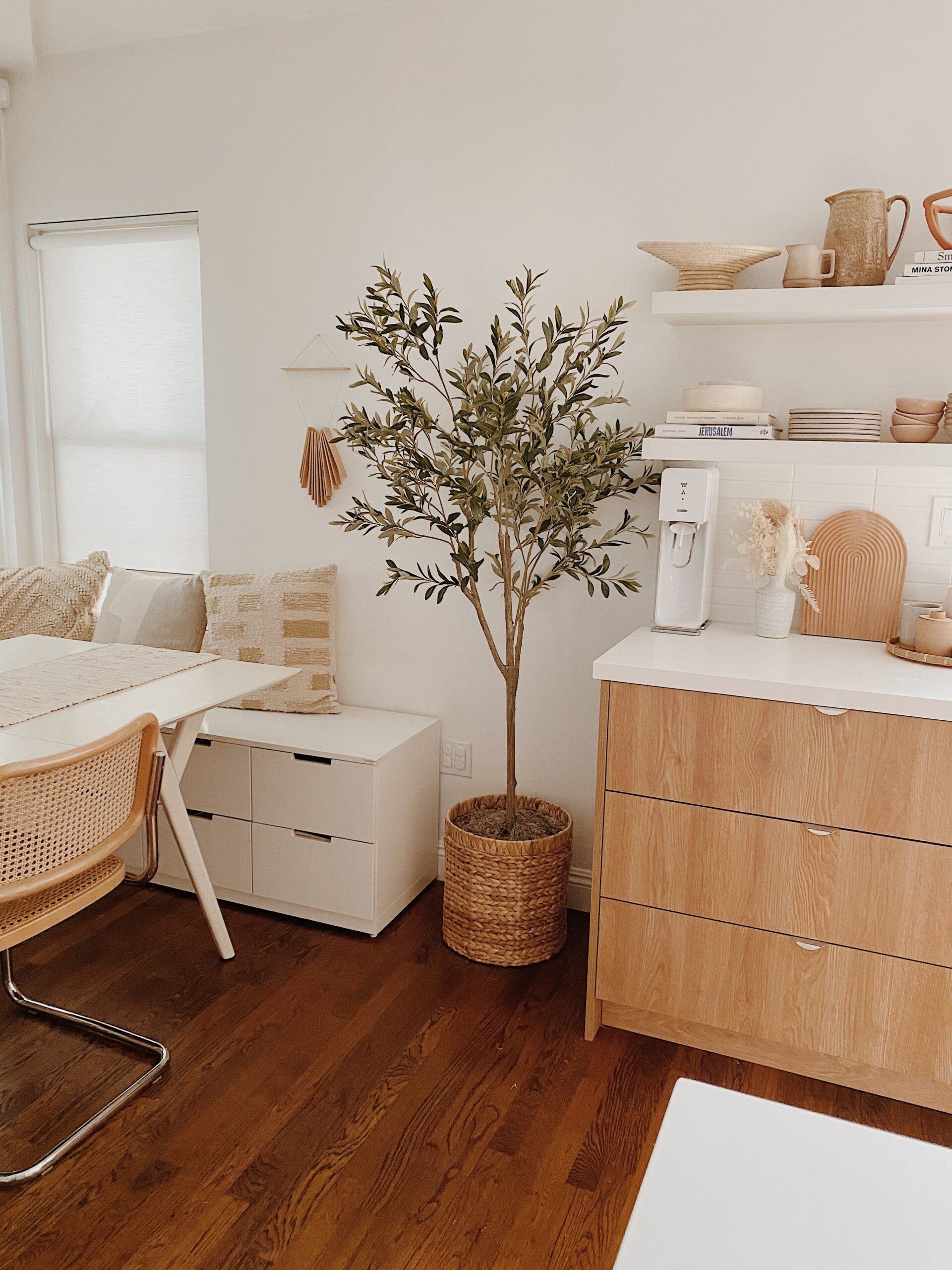 we recently got a new olive tree and i looooove it so much! it's the best fake tree i've ever owned, but i wanted to share the easy things i did to make it look even better.
step one : pot it in a basket
i always love a basket for a pot, but you could use a standard pot too! i just find that a basket is easier because it feels like it's a little more portable. in terms of size, just measure the pot that comes with your faux tree and make sure the basket won't look too small or too large compared to that. you can see below the size i chose for this tree has plenty of space around to make the tree itself look bigger.
i rounded up some nice baskets at the end of this post!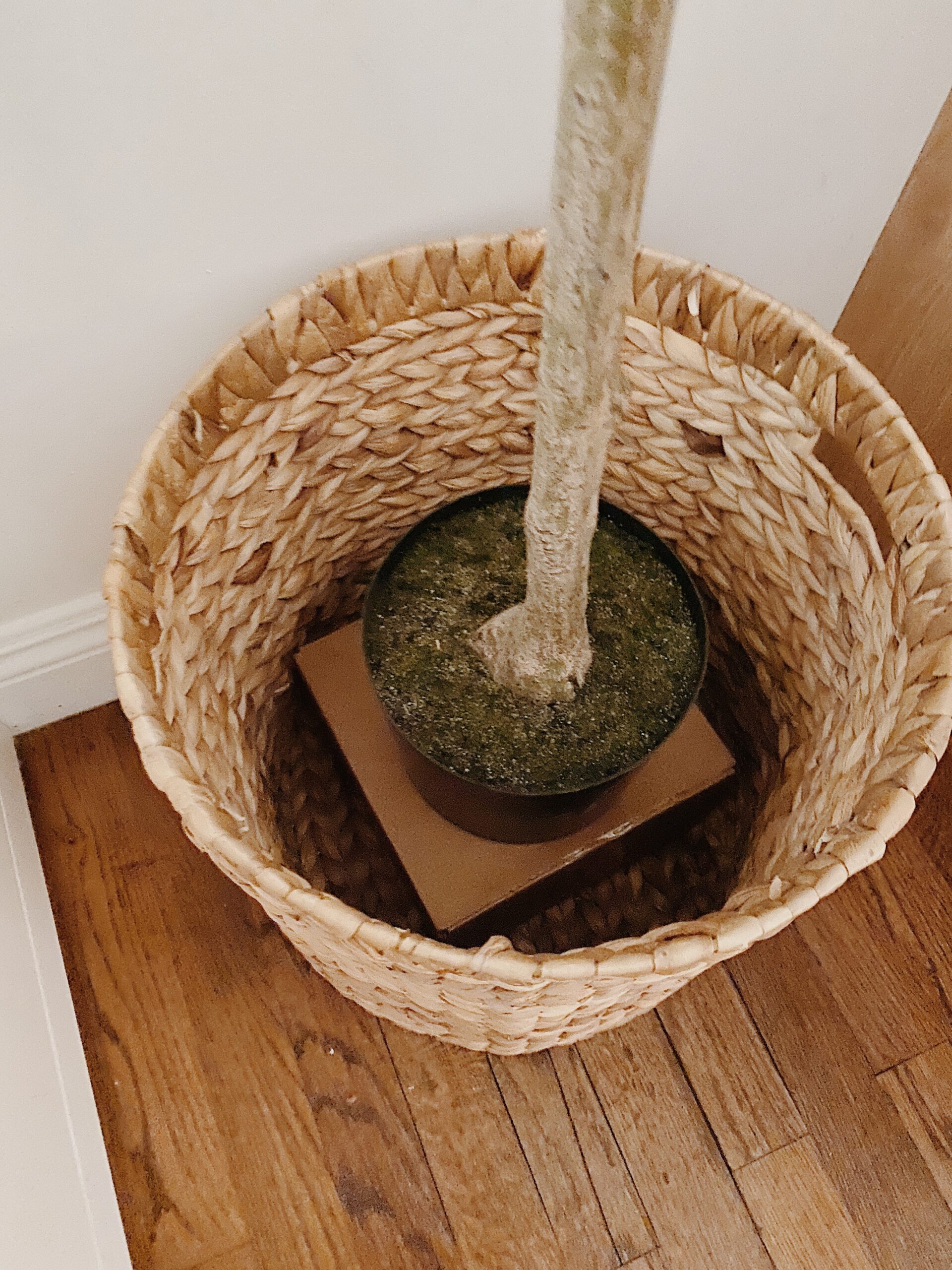 step two : add height
i added an empty box below the tree to give it some additional height, you can skip this step if the tree you get has a substantial size but i think this helped add a lot!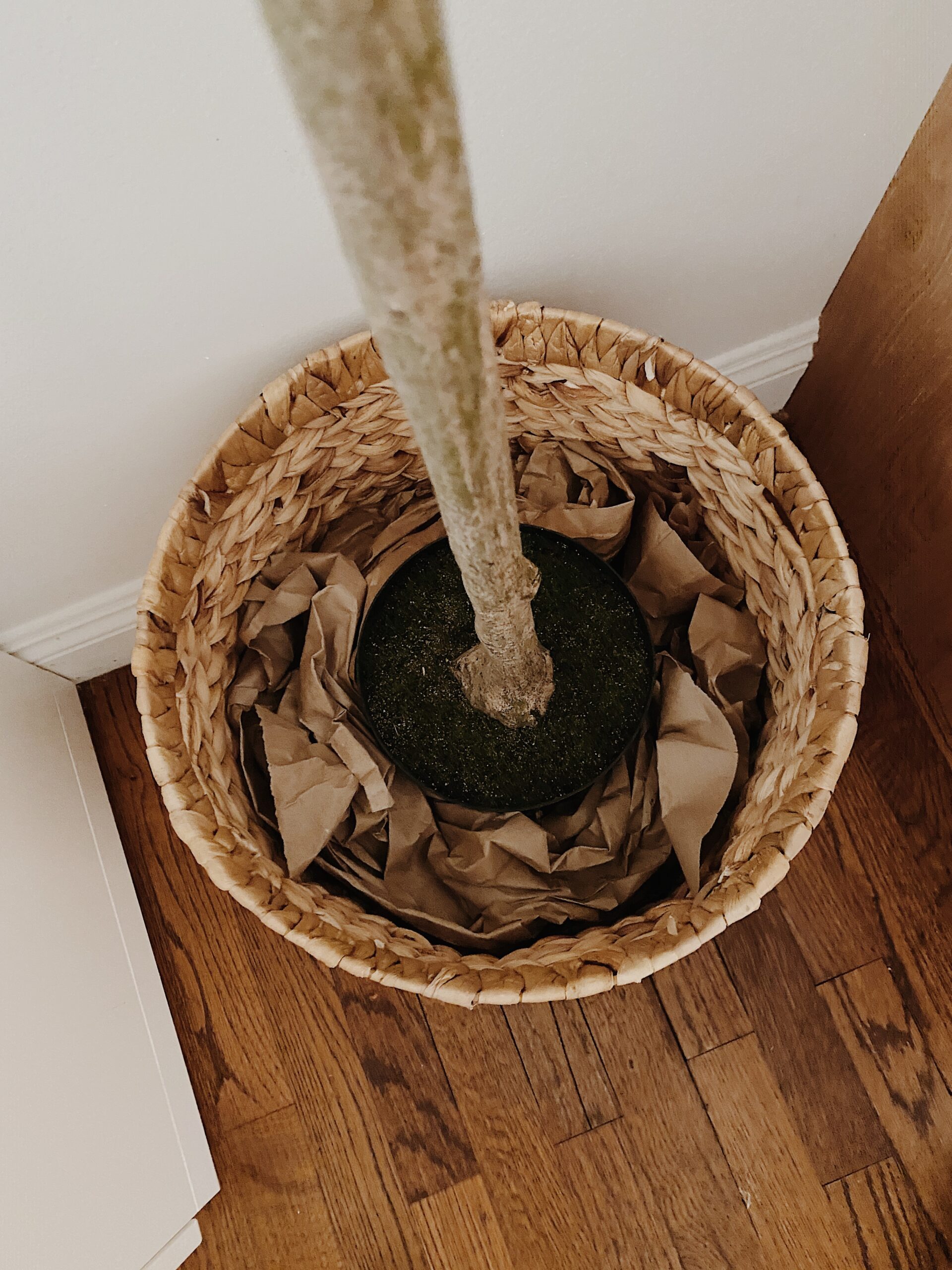 step three : fill the rest in
i filled the rest of the empty space with leftover packing paper, i've also used old clothes in the past haha– it doesn't matter what you fill it with, just make sure it's really packed in well.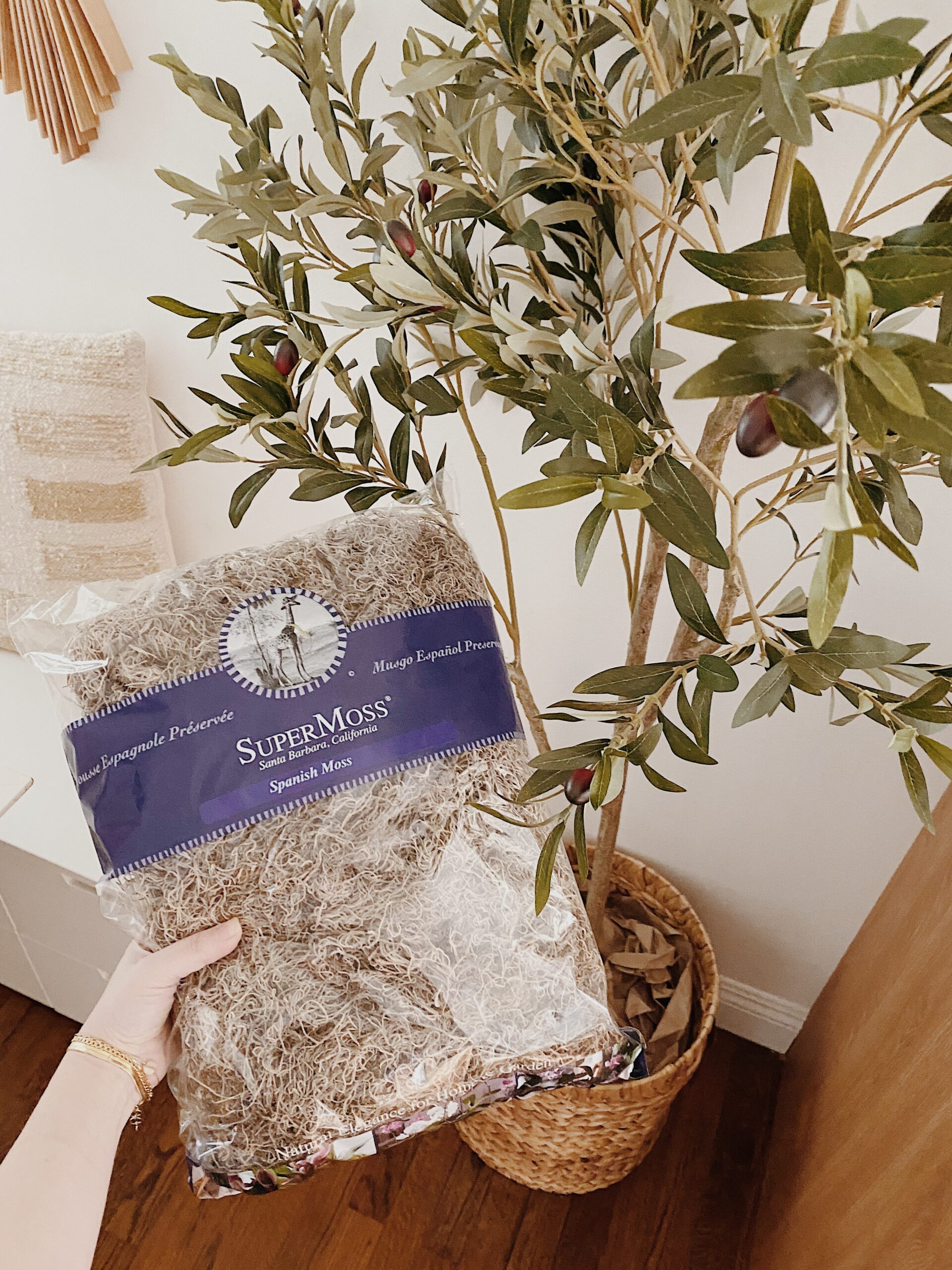 step four : add moss
the moss looks like clean dirt and makes a fake plant look sooo much more real. a little goes a long way so you don't need a ton of this, especially if you thoroughly fill in the rest of your pot.
if you're not into the moss, rocks would also look good, i am a real sucker for white rocks in a potted plant always.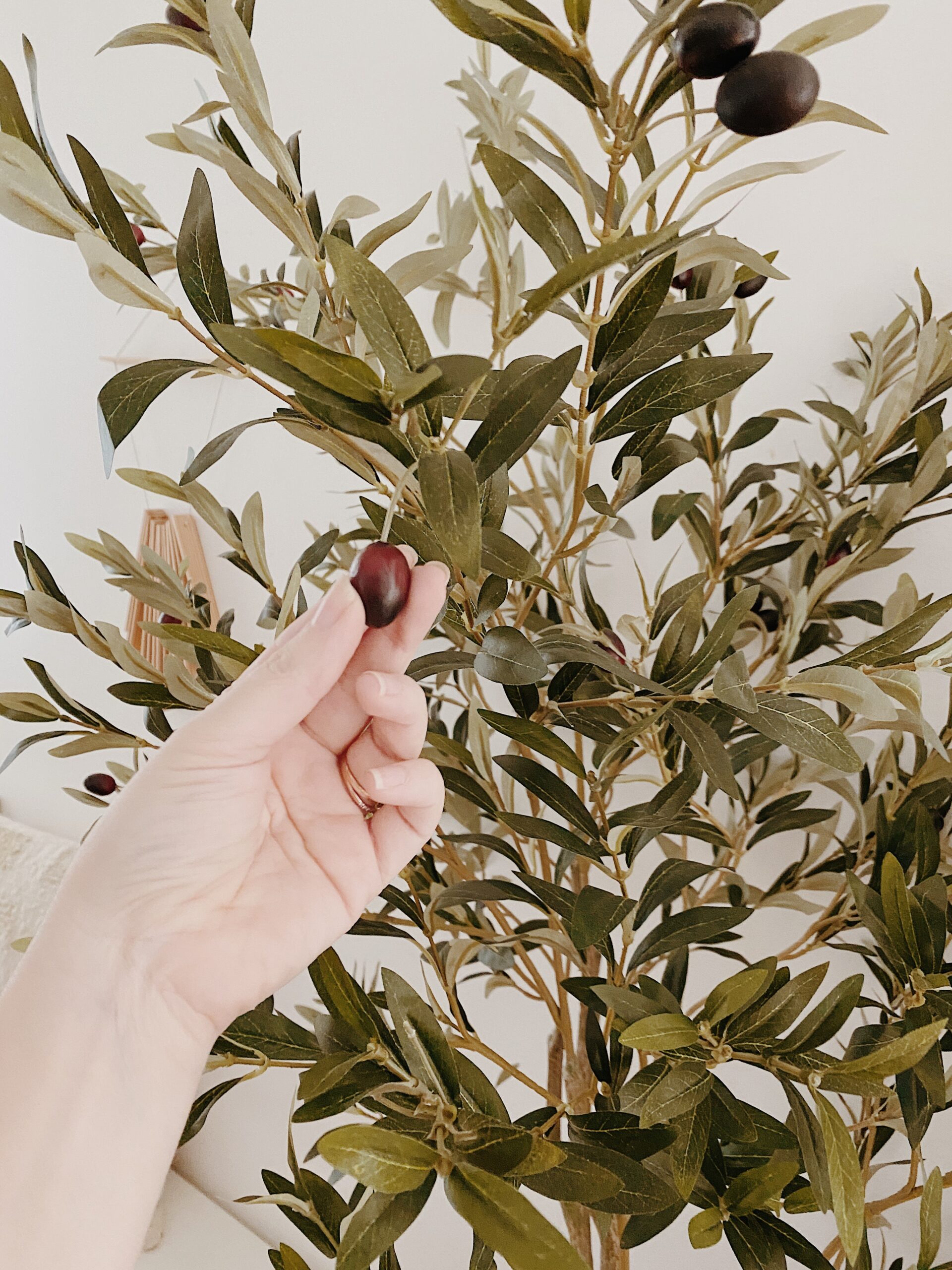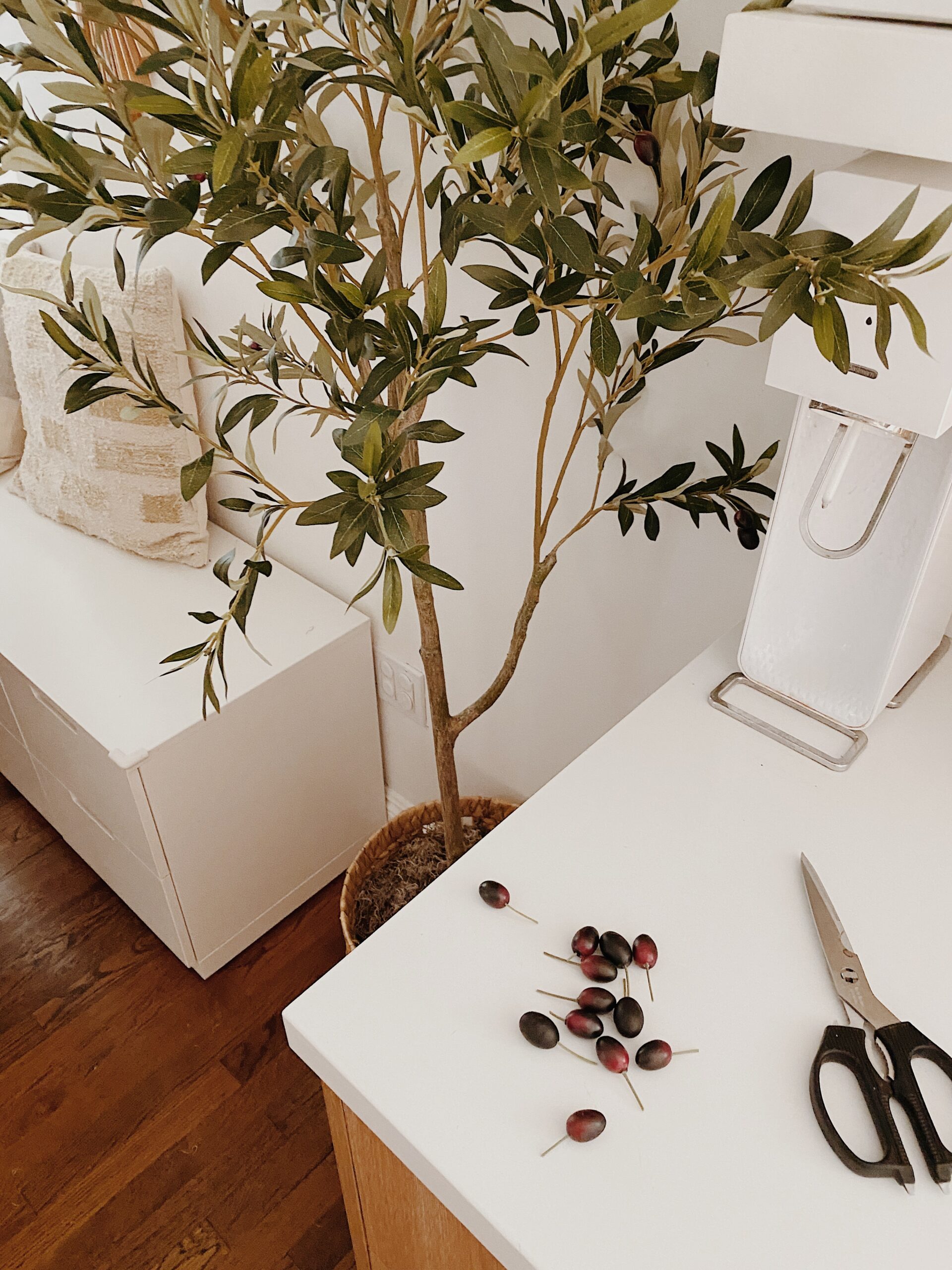 step five : zhuzh
take your time and carefully finesse your leaves, stretching out the leaves and wires– be careful! i've been hasty with this before and broken off stems. it's insane how much better your tree will look once you do this than when it arrives (i've definitely been nervous when i've taken a faux plant out of the box, they always look pretty awful at first!)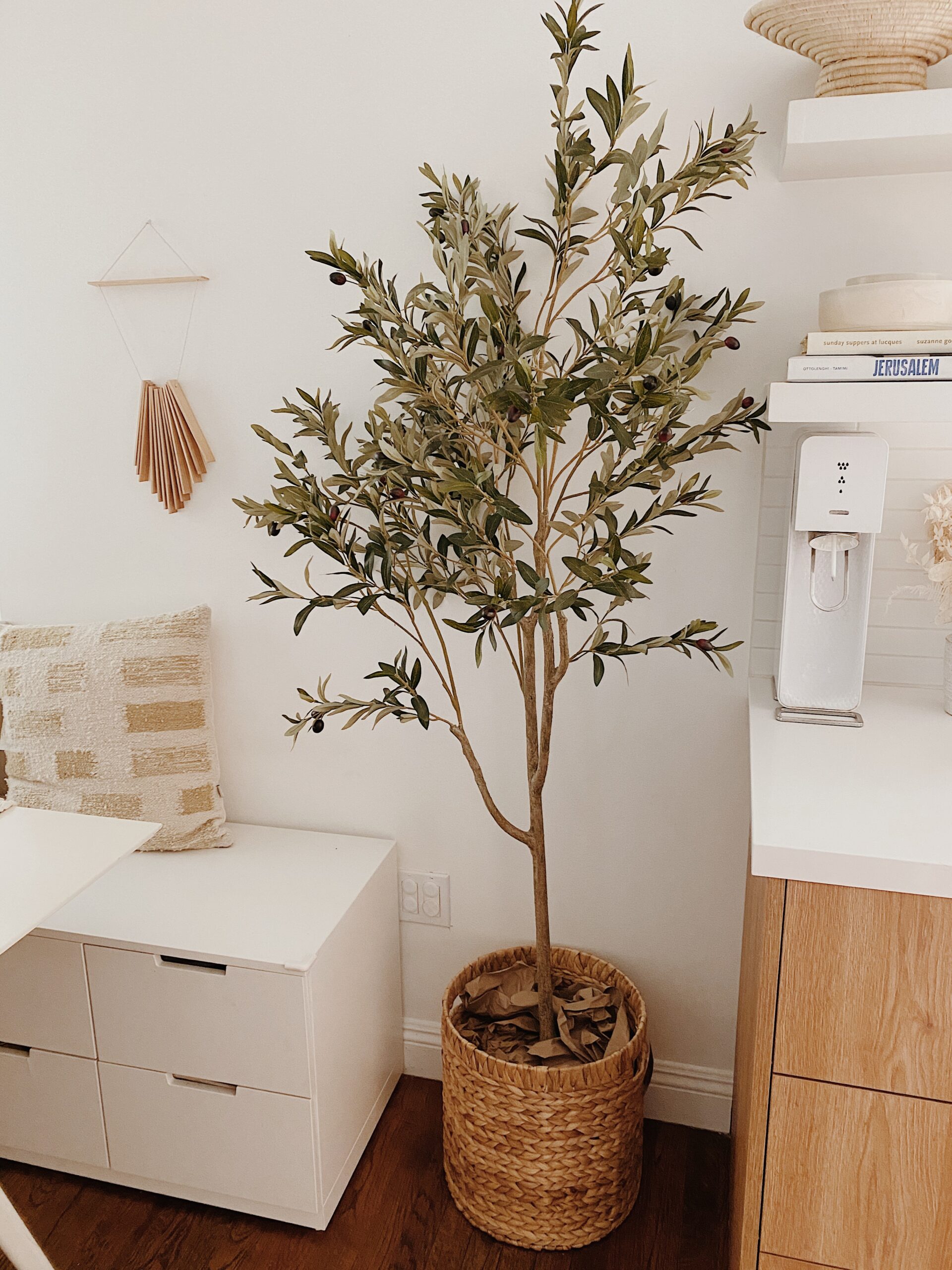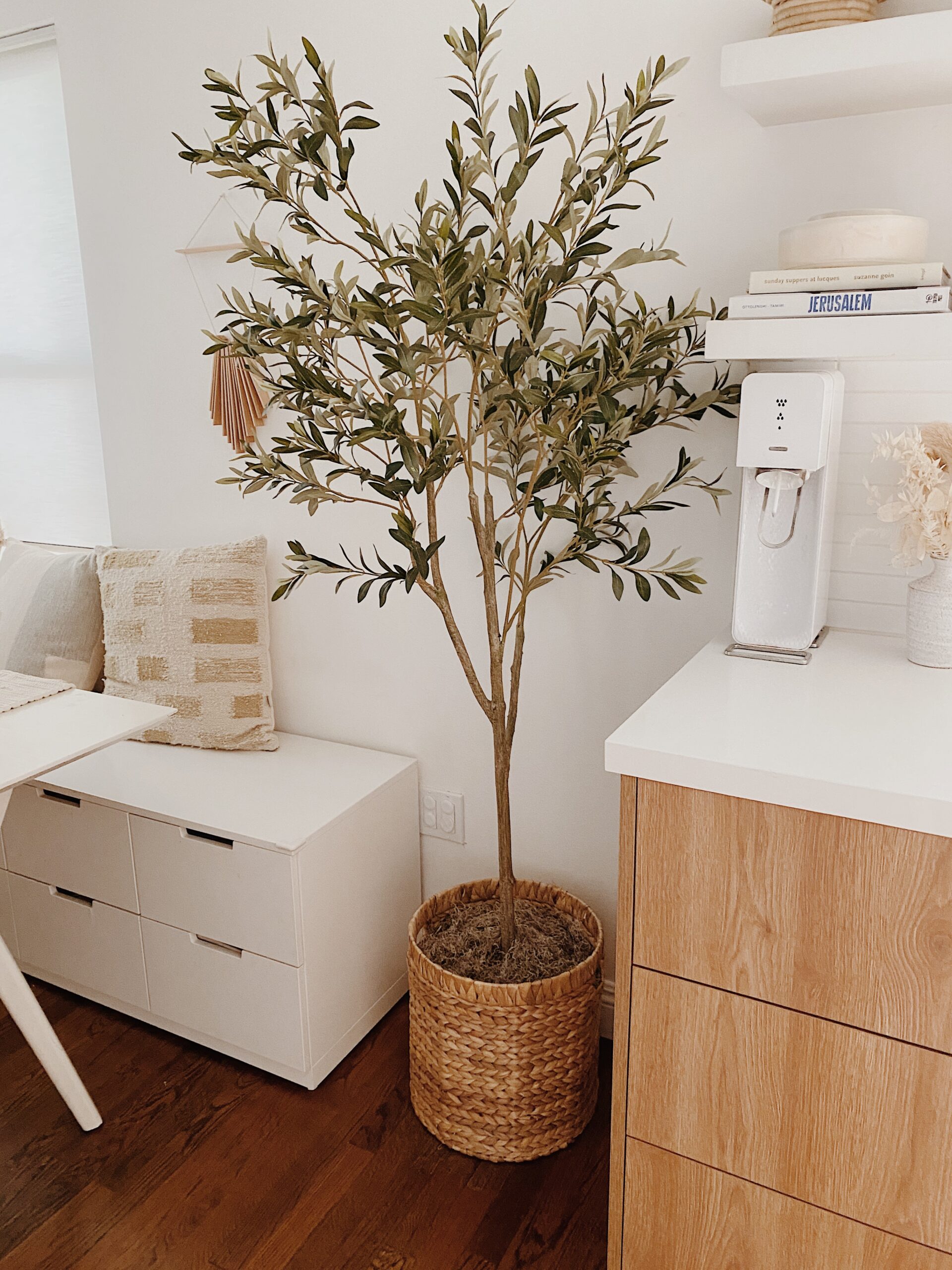 step six (optional) : trim those olives
if you like the olives fine, but to me it makes fake olive trees look way more fake. most of the olive trees and bushes i see in real life i feel like don't actually have olives (is this right?), so it seems like a dead giveaway that this little olive tree inside a house has a plethora of olives! so i just snipped every single one of those off and i think it looks so much better.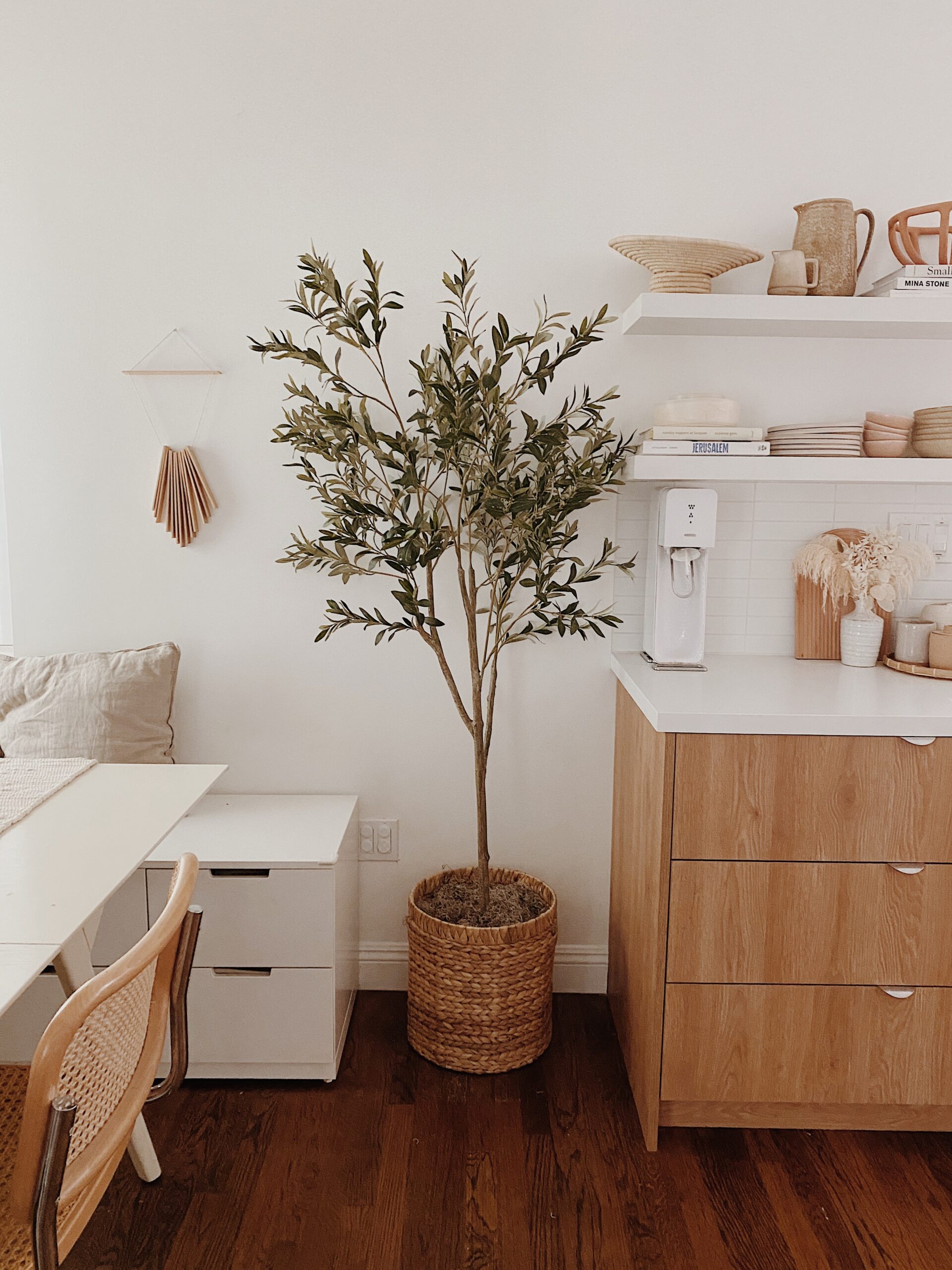 and in case you want to watch, i also did a reels of the process !
View this post on Instagram
sources
olive tree (6 ft size) / basket (small size) / moss
---
more baskets and olive trees