diy watercolor striped napkins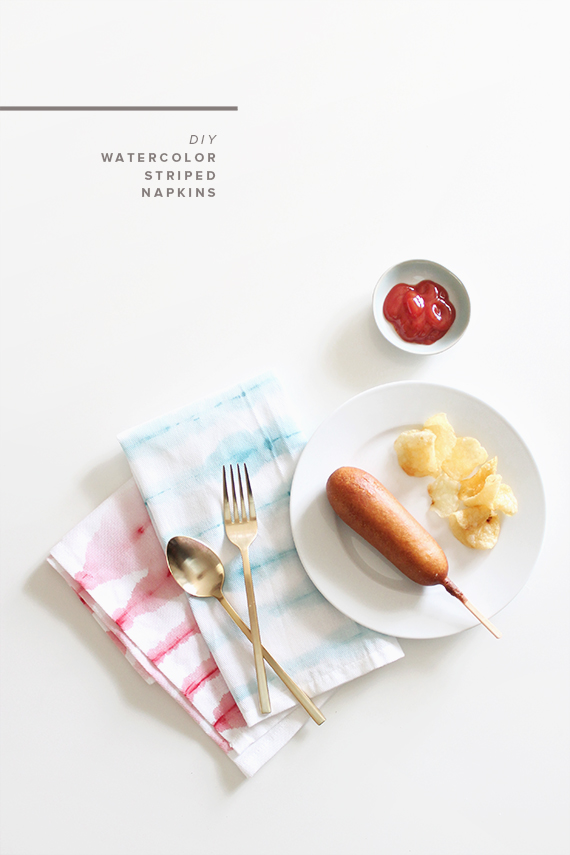 so if you like being festive for the fourth of july, but still have a hard time incorporating colors like deep reds and blues into your party color palette, here's a good compromise. because i know i don't want deep red anywhere.
these napkins were actually not the original plan, i was planning on just striped painted napkins but i hated them so i started playing around and loved the effect of the really wet brush. and because the colors aren't so straight up july 4th – i think these napkins could work all summer long.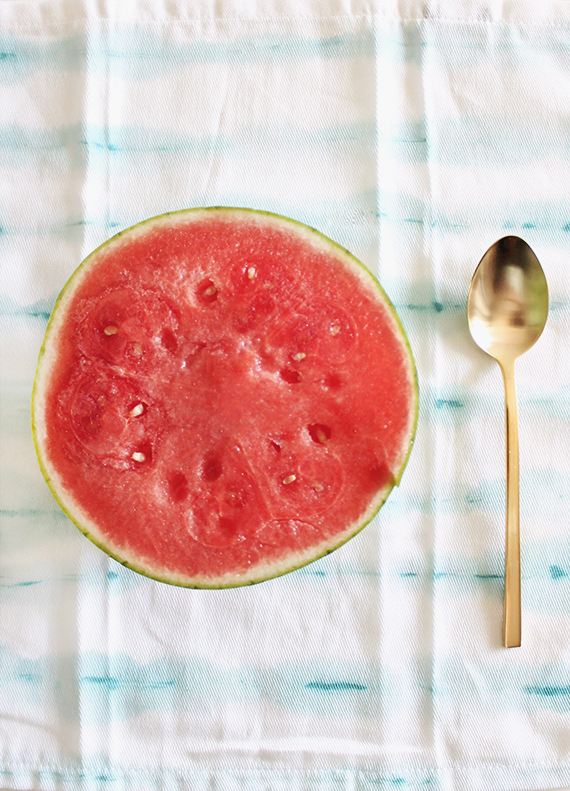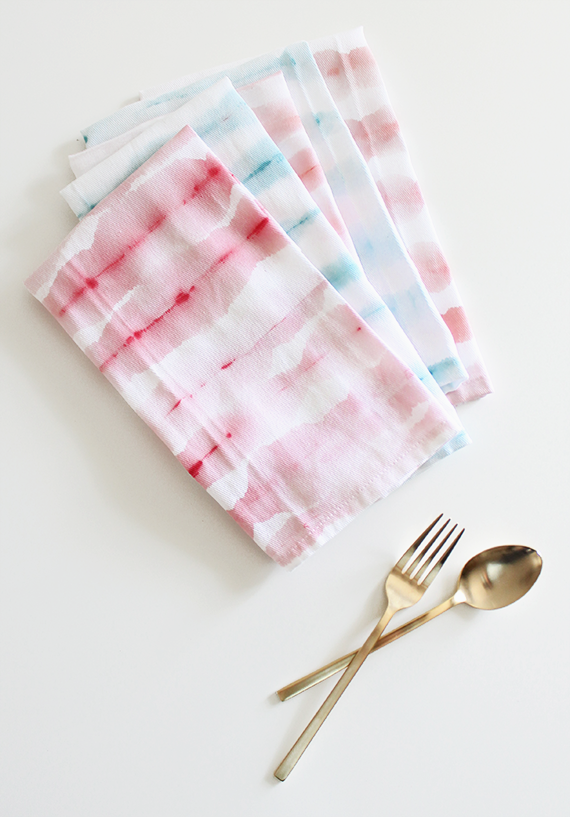 all you'll need is some plain white napkins, fabric paint of your choice, a brush and a lot of water.
TO GET THIS EFFECT :
tape down your napkins flat onto your working surface. get your brush pretty saturated but then immerse it in water until there's practically no paint on the brush. use a test surface or scrap to get the feel of it, and then go ahead and wing it, because that's the fun part.
all of my napkins ended up looking a little different than one another because the brush starts the change the dirtier your water gets, so if you want to avoid that, keep your brush and your water clean. but who has time for that!?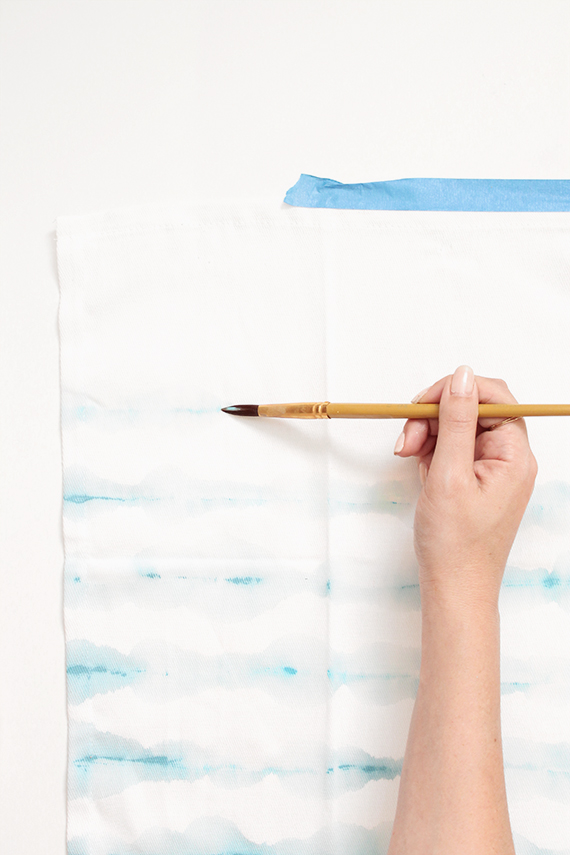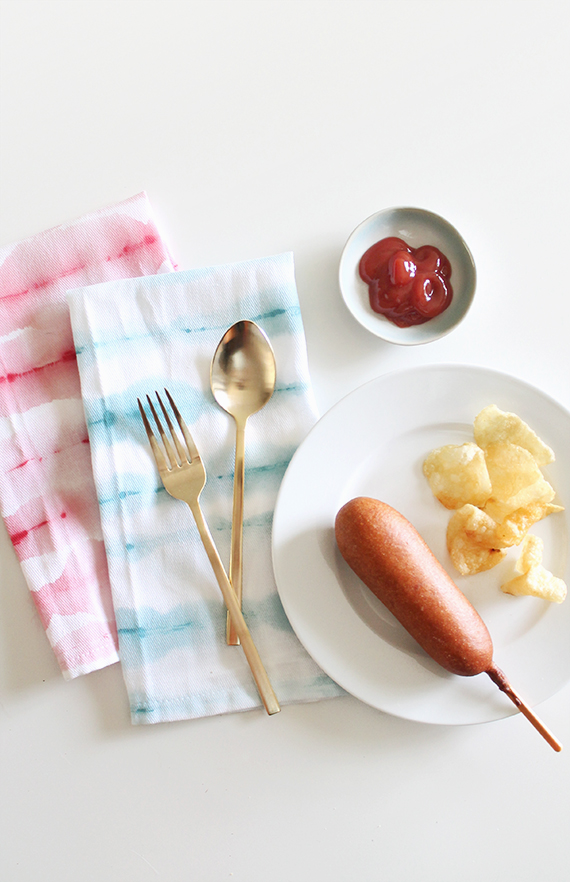 btw – i ate two corn dogs while photographing this project. two. it was all for you guys, so you're welcome.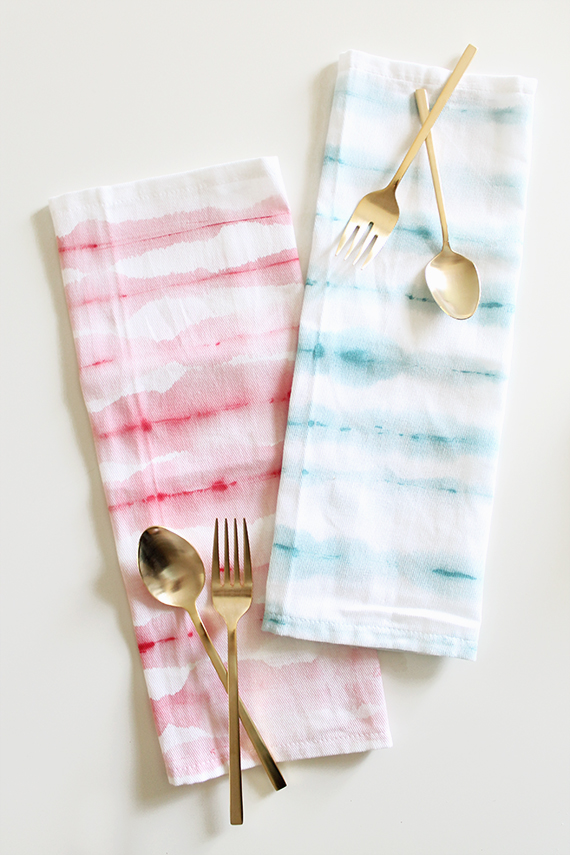 SOURCES
gold flatware from west elm / ketchup nesting bowl c/o red envelope