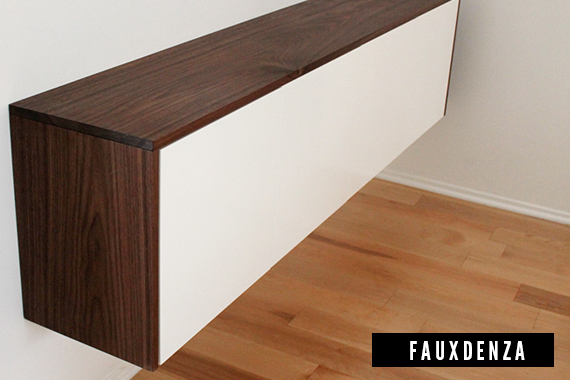 we have a wall that is shaped like an L.
and it's right there when you walk in. like first thing you see.
first anna on door sixteen did it. then the brick house added really good wood to hers. well i wanted one too.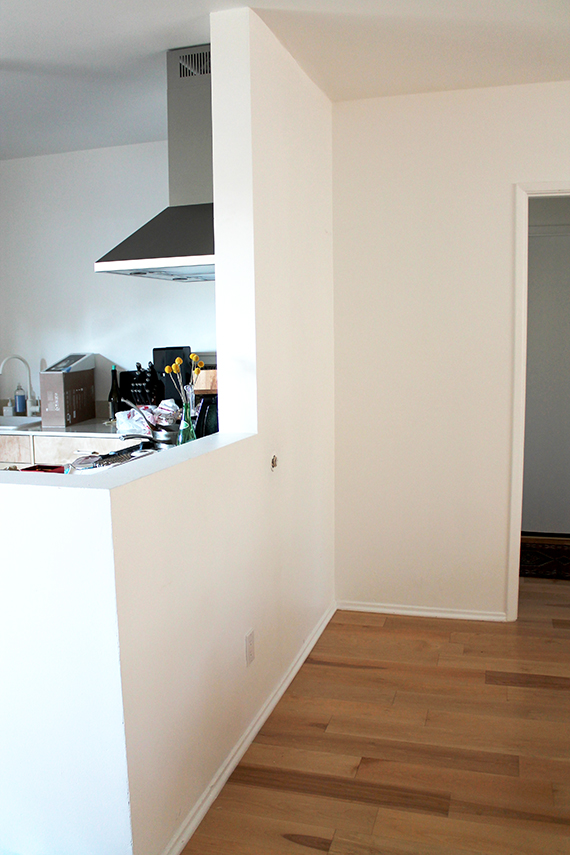 a fauxdenza is ikea kitchen cabinets mounted onto the wall, which then becomes a floating credenza.
see the weird wall? after some planning, the math said we could fit two 36×18″ cabinets with 6″ on either side. i would have liked to fit 10 more, but this still adds a good amount of storage.
FAUXDENZA
2 akurum wall cabinets (36″ x 18″)
4 applad doors
integral hinges
1 akurum suspension rail
a really long piece of wood
anyway – all you do is mount the cabinets onto the wall following ikea directions.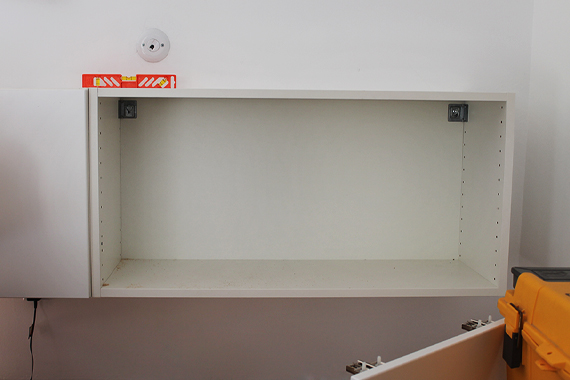 our suspension rail was about 4 inches too long i think, so it had to be sawed down to the correct length.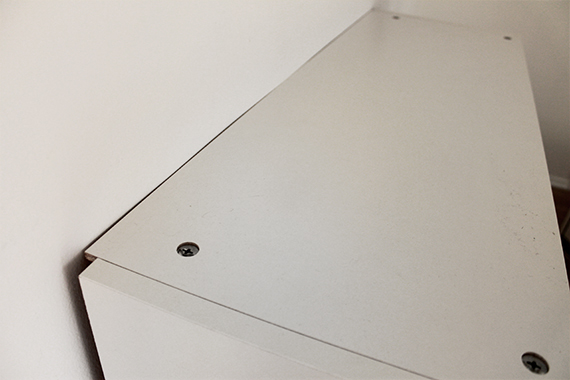 make sure the cabinets sit level while shimming to correct any non-wall-flushing-ness. as much as you can anyway. our wood covered the imperfections.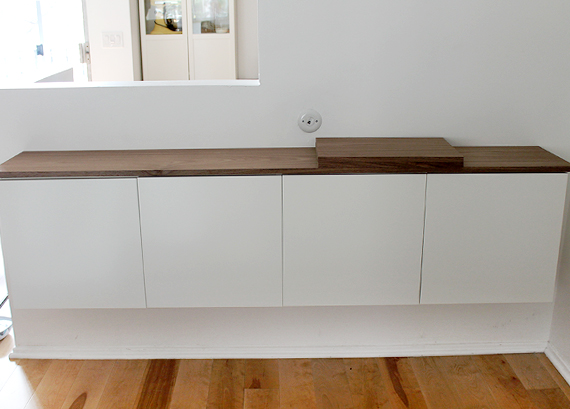 after some serious wood drama for a few WEEKS, we went with a really nice piece of walnut from house of hardwood. they had to custom order us a piece that was long and deep enough (13″ sounds easier to find than it is.) we had them cut the three pieces for us at something crazy like 71 29/32″ long and the side pieces 17 3/4″.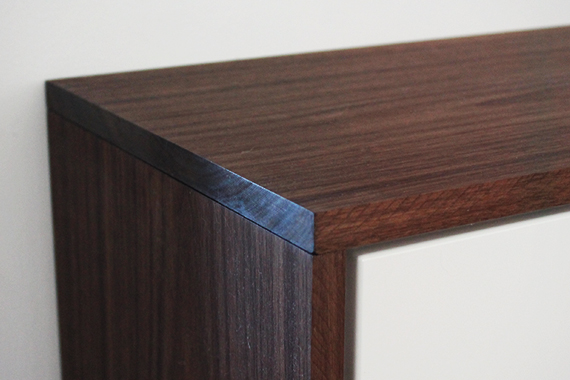 i danish oiled the wood and it turned out super rich and preeeetty.
boyfriend then drilled some pilot holes into the inside before attaching six 1″ screws on the sides to keep it in place while i helped tremendously by holding the side pieces in place for the butt joint.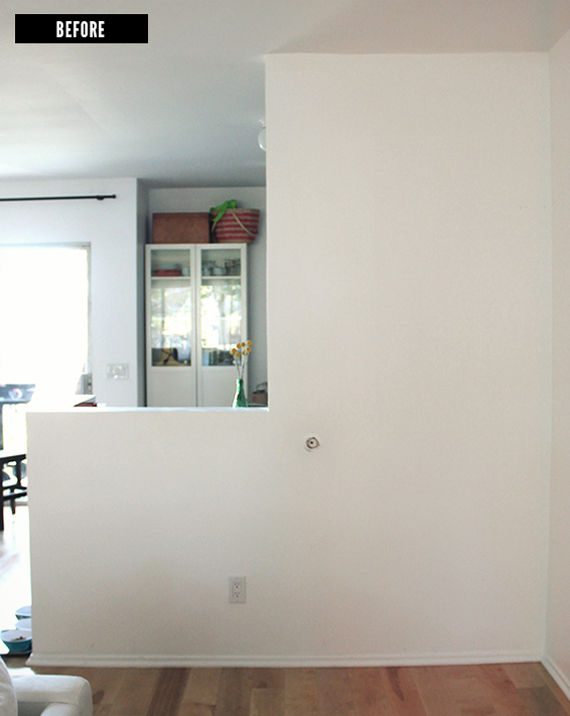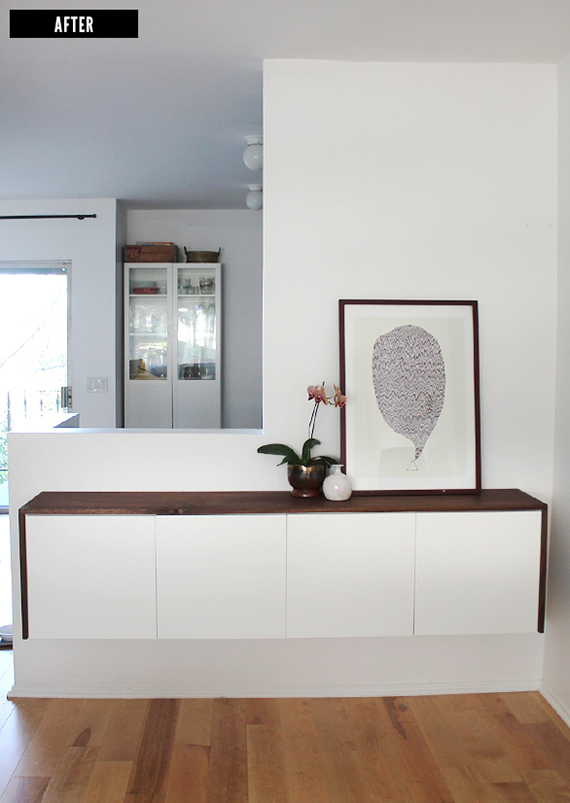 check that thing OUT.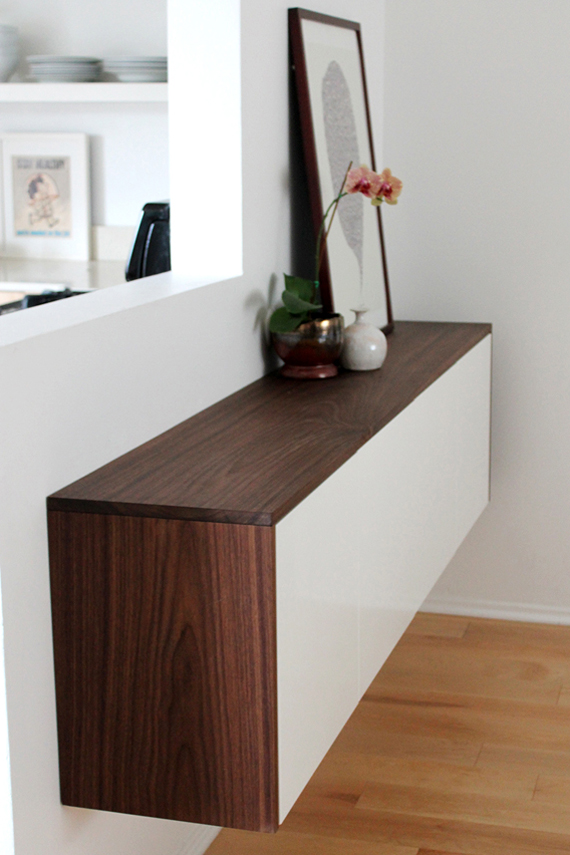 … when we finally finished, we were both like this: