diy makeshift christmas tree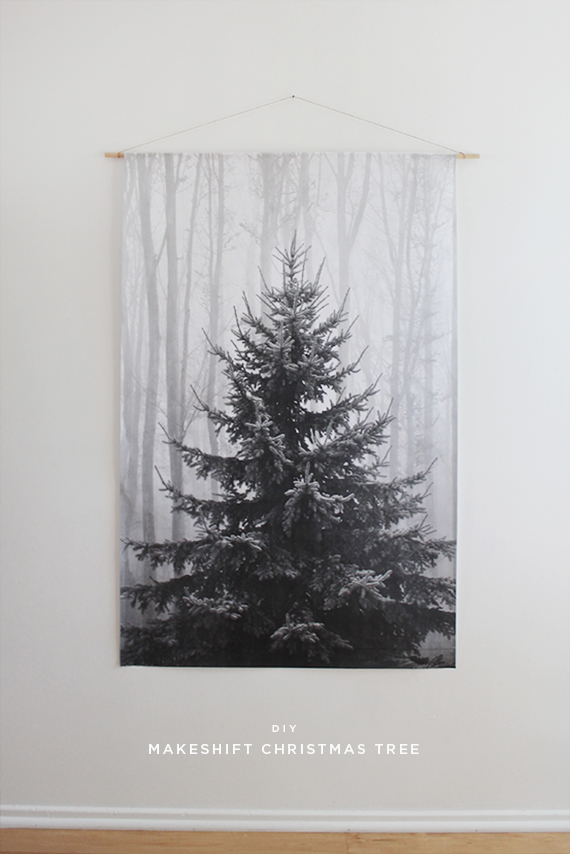 did everyone have a good thanksgiving?! i ate and drank too much and our dinner was nice and relaxing. and now it's december. whoa. we decided to hold off on buying a christmas tree for a few days, so for now – enjoy this one!
christmas trees are super expensive and super high maintenance. so for those of you who are deciding to skip a tree this year, here is a REALLY easy alternative!
last year, we moved right before thanksgiving and were going on a trip the day after xmas — so we never got a tree. but i woke up on christmas morning to a tree made of lights taped to the wall by my boyfriend and it was a christmas miracle. and i've been planning this easy diy ever since. true story.
all you need for this is a large scale engineer print. at 36×48, this print cost me only $9 at kinkos. luckily i was able to use this BEAUTIFUL photo by hermann platzer (he graciously allowed me to use it for the project – check out his work here).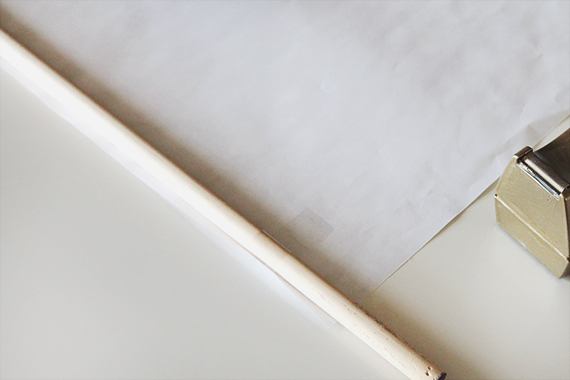 rather than taping it straight on the wall, i decided to hang it like a tapestry. so using a wooden dowel, tape the top of the print directly on it. i'm sure there's a better way to do this. but i didn't do it. tie some string on other side and hang it on a nail. THAT'S IT.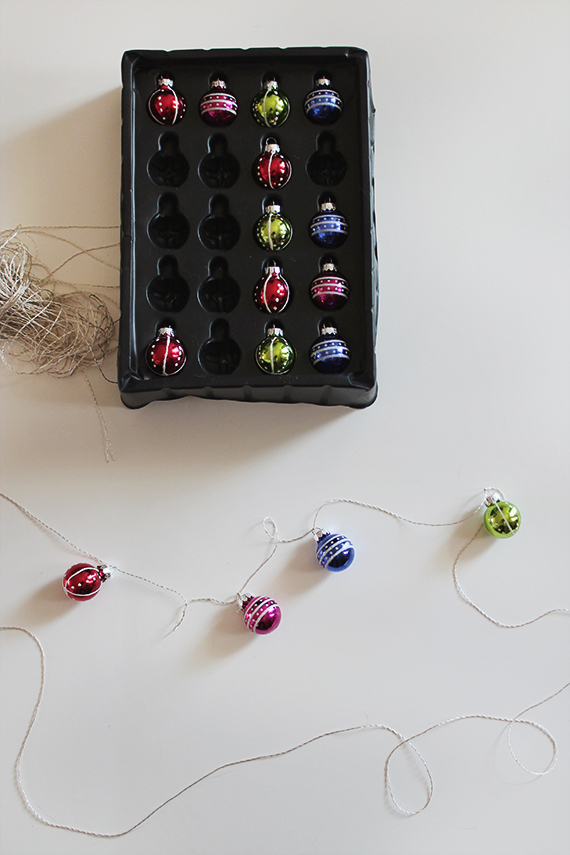 for the minimalists, you're all done. but i then decided to make an ornament garland using mini ornaments i bought for $5 at CVS and some silver thread. i simply strung ornaments a couple inches apart and knotted the thread to secure. but you could decorate your fake tree with lights, tinsel, whatever.
tape the garland on top of the print and you've got yourself a pretty decent substitute. light a christmas tree scented candle and you'll forget all about your missing tree sorrows.