diy jewelry display wall hanging for design*sponge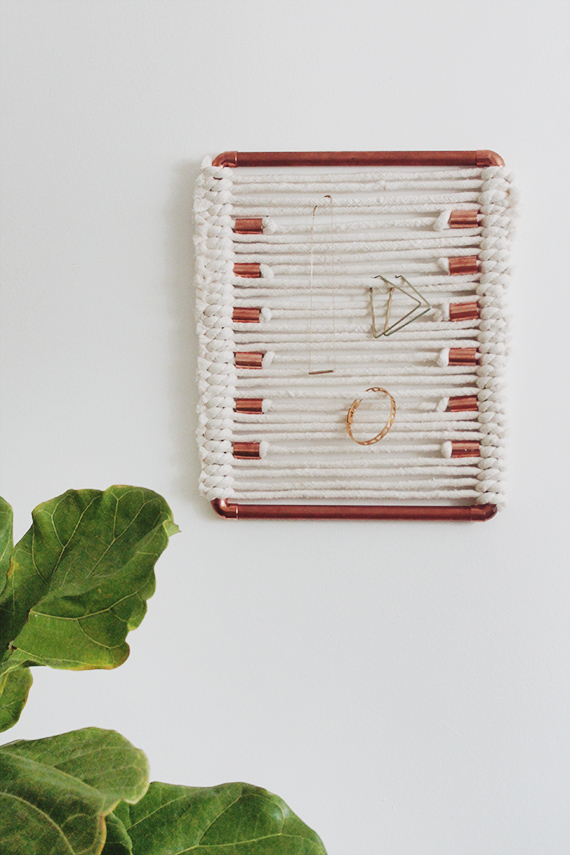 you always looking for a way to store your jewelry that isn't wretched? then you can check out this diy copper + rope wall hanging i made for design*sponge. you could also use it for keys and outgoing mail at your front door — possibilities are just endless i tell you, endless!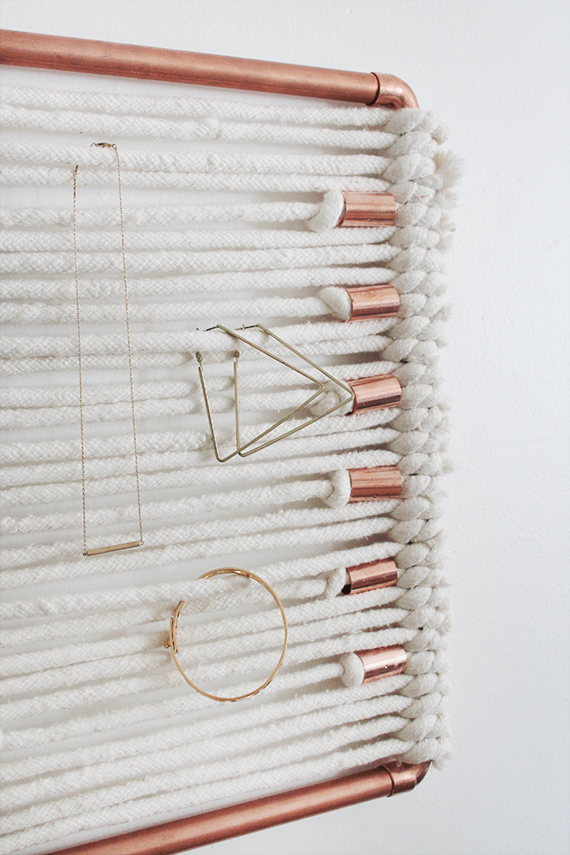 for more photos and the full tutorial – visit design*sponge.