DIY housewarming gift box (+ free printable)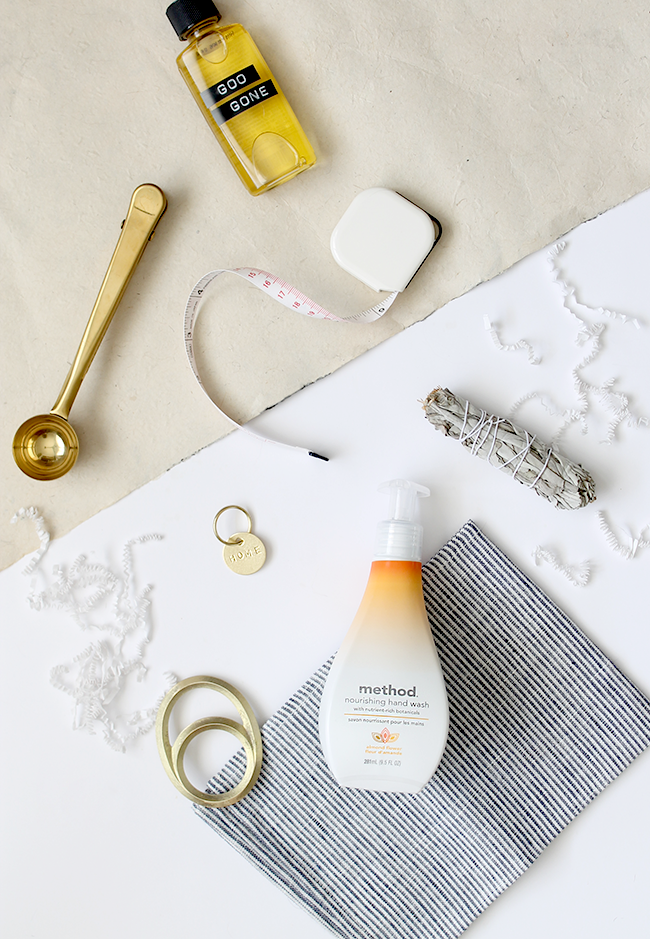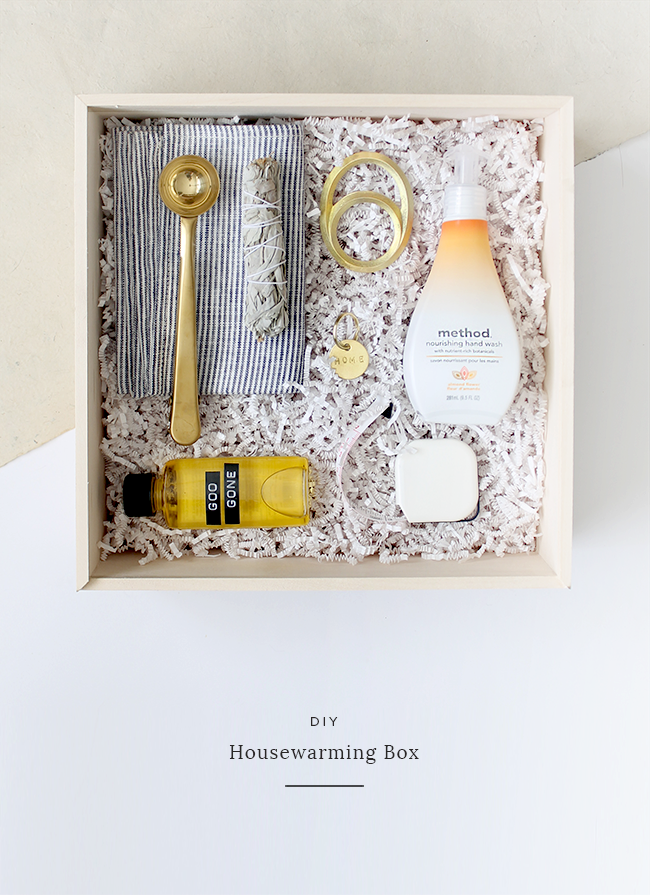 you may remember that i love curating beautiful gift boxes, you can make them so personal and i love watching people discover one thing after another. i made my first one for my mom when i was a kid, i got her a cute pouch and then realized i had to fill it with all sorts of cute little items and i spent way too much of my allowance but i got hooked.
so when method sent me some bottles of their gorgeous nourishing hand wash that will be sold exclusively at target through october, i immediately knew i wanted to include them in the prettiest housewarming box i could make. because as we all know, we're house hunting. but my brother took the sibling rivalry too far and beat me to the punch of house buying, so i made this beautiful gift box for him to make him jealous. this box instead will be our own house warming gift to open when we buy our house. (ok ok, i'm making him one too. sheesh.)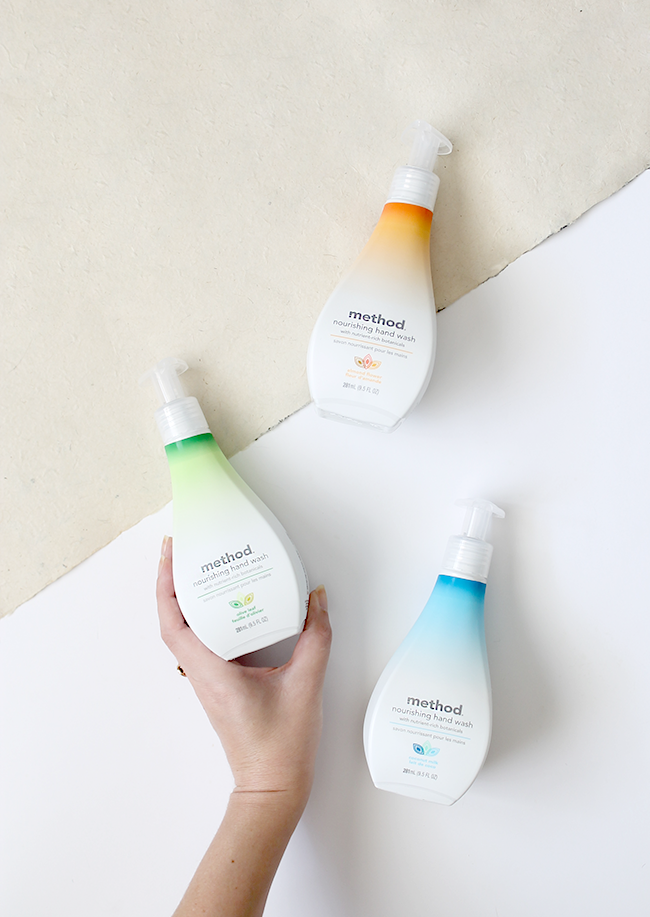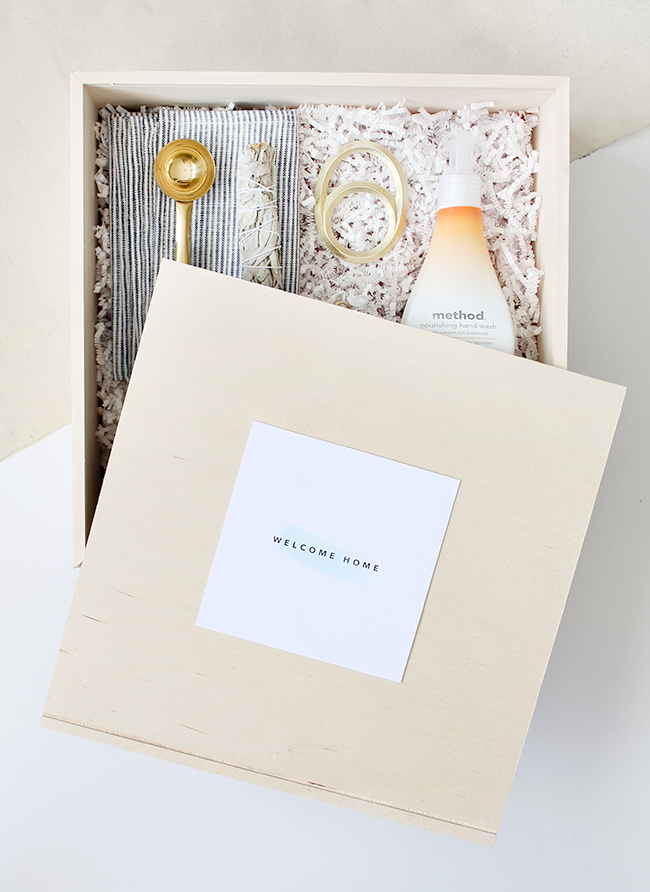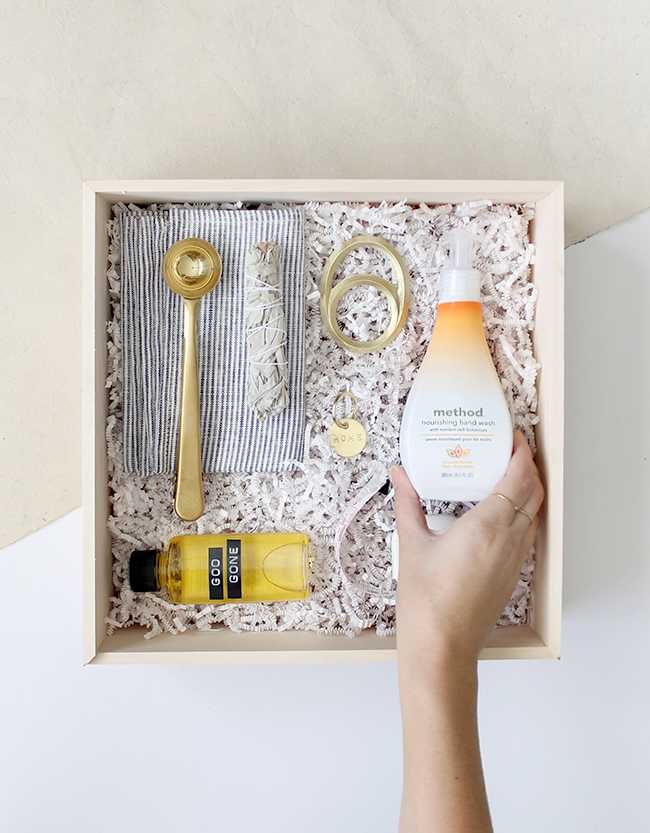 every housewarming box of course needs some new house essentials : sage for smudging their new house with good juju, a tape measurer for figuring out how to get the couch through the doorway without having to say "pivot" even once, goo gone because they bought all those cute new house things that need labels removed, and i included the method nourishing hand wash because every time i move – my hands get super dirty of course, but also super dry. it has moisturizer in it, so it keeps 'em nice and soft. doesn't hurt that it looks real good on a sink too.
i also included some non-essentials to spruce up the box : a pretty dish towel, a pretty bottle opener, a cute little custom brass keychain and a coffee spoon.
THIS POST WAS SPONSORED BY METHOD. ALL OPINIONS ARE 100% MY OWN.