diy no sew moroccan wedding blanket tree skirt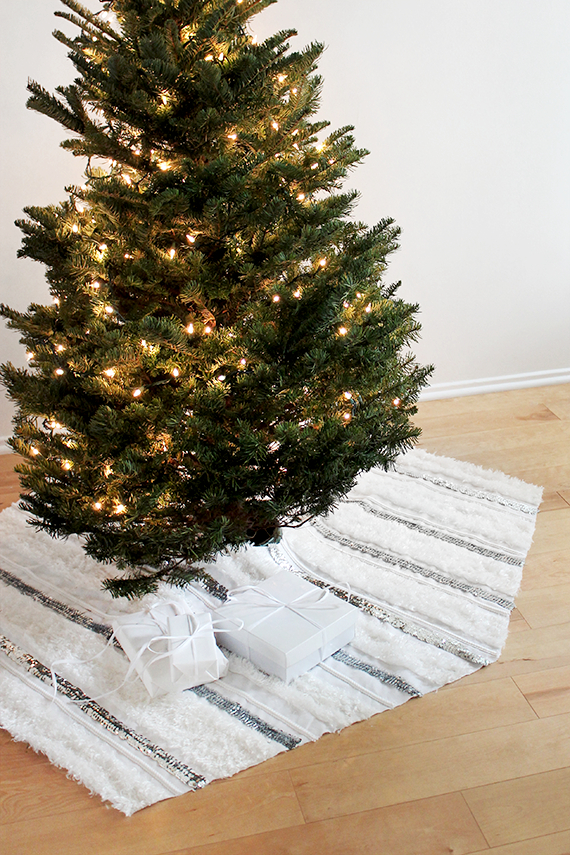 first off : longest DIY title ever.
secondly : i am so excited to show you guys our tree skirt! i know i posted last week about not being able to get a tree, but like i said, i always cave and we are totally fine with a smaller sized tree. i've always disliked the tree skirt we had, and decided it was time to make our own. i've always loved moroccan wedding blankets, but could never afford one – not to mention sequins don't really go with our everyday decor. so i thought incorporating one into our once a year holiday decorations would mean i'd be ok with some sparkle, and i won't get sick of looking at it.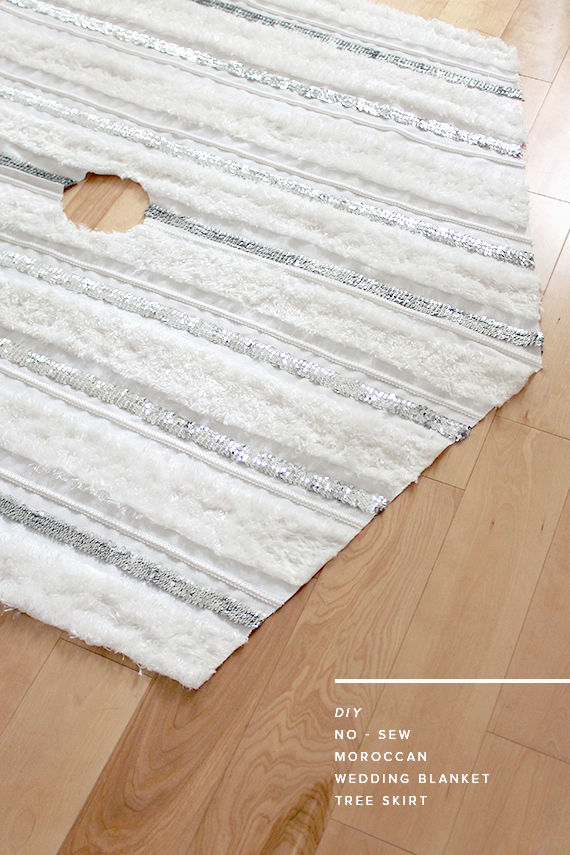 as you guys know, i can't sew. so i came up with the idea that i would glue everything on — it might not be the most indestructible method, but because we'll only be using it for a few weeks a year, i thought it would hold up ok. plus it was super easy.
materials
plain white fabric
sequined trim
shag fabric
white decorative true
painters tape
a shit ton of permanent fabric glue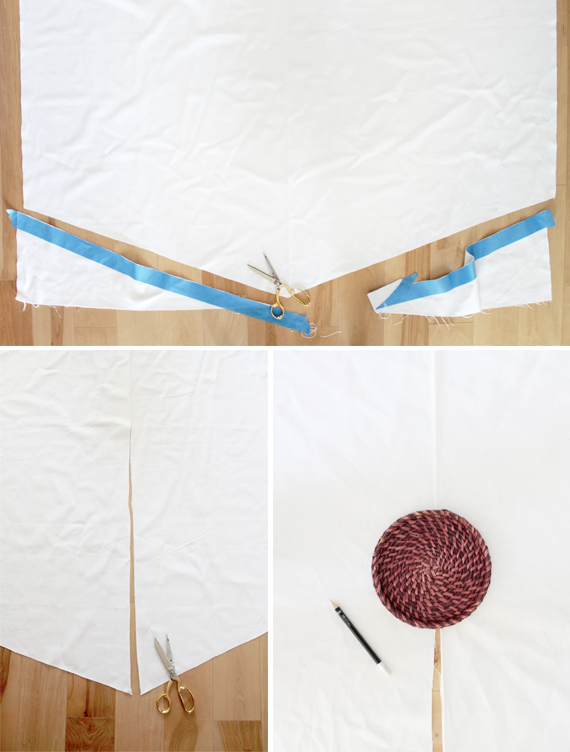 01. cut your base fabric down to the size you want. i wanted a hexagonal shape – so we bought a large square, and taped off the sides to create the shape i wanted. then i just trimmed inside the tape.
02. cut a seam in the middle to wrap around your tree, along with a hole in the center.
03. cut 2 – 3″ strips of the shag fabric.
04. lay out all of your pieces onto the fabric, until you're happy with everything. i was fine with the pattern looking a little wonky because i wanted it to look handmade like a true moroccan wedding blanket. i alternated the order of the sequined trim on every other side of the shag.
05. once you're happy with the layout, start gluing. then glue all day long. let dry, trim off the overlaps. let dry for 24 hours.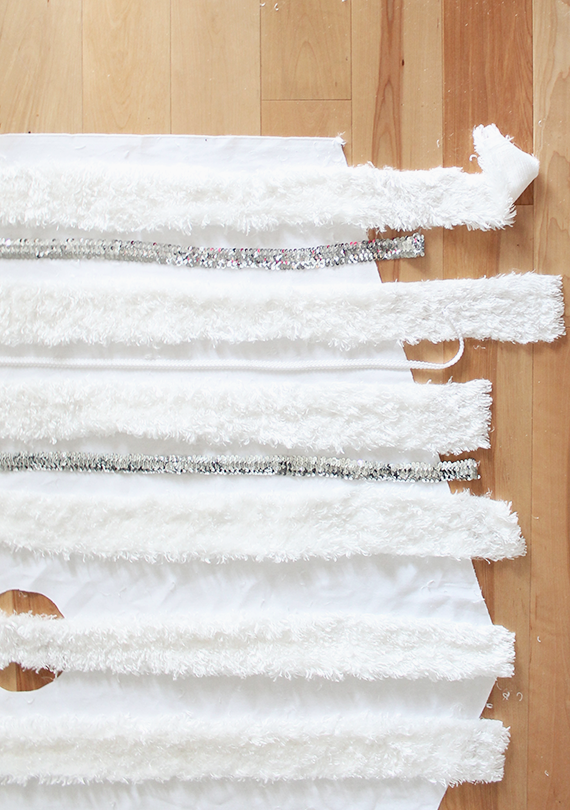 i made a bunch of mistakes along the way, i first cut the hexagon to a certain size and after laying out all of my trims, was short on sequins. so i trimmed down the edges of the base and started over. i had to re – space everything a zillion times before gluing. i was also super sloppy with cutting the shag down as you can probably see, but in the end i'm still the handmade look of it.
my best advice is to buy more of everything than you think, especially fabric glue. i used three bottles!