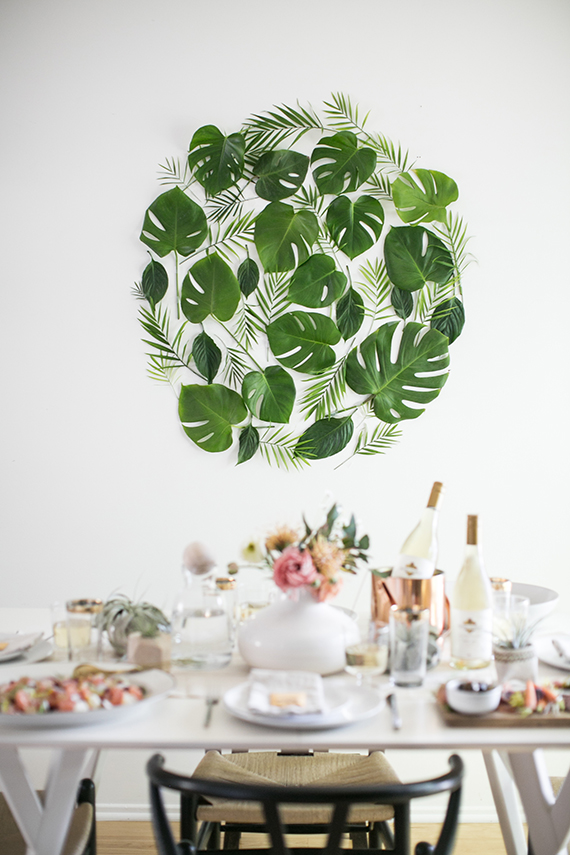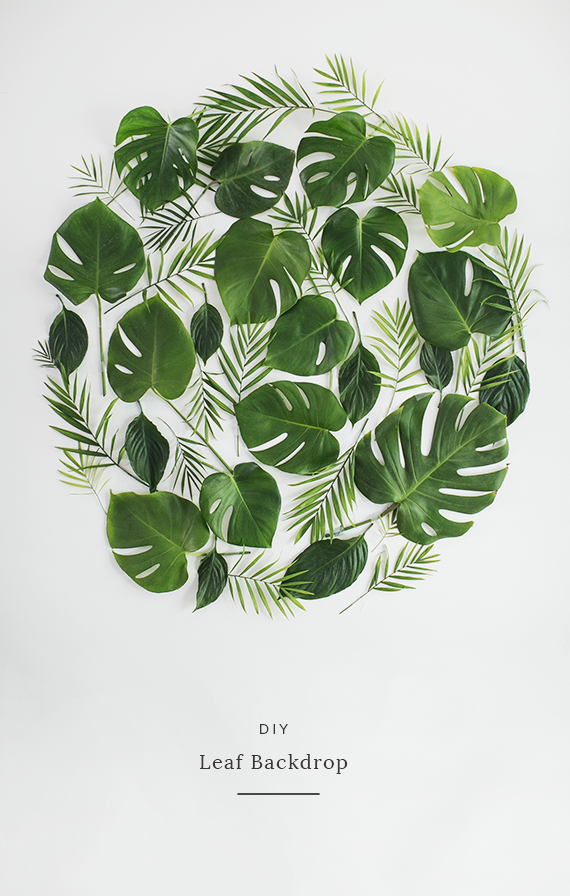 for my last of the spring party DIY posts, i wanted to share the focal point of the party with you guys! originally, we talked about doing a big flower wall, which has obviously been done before. BUT THEN… a miracle happened. we decided on with leaves instead.
my friend molly runs a little LA plant shop called pop up greens. so i knew she'd be able to source some good plants for us to use for it. we bought four plants, a split leaf philodendron, a fern, and 2 little ones on sale that i don't know what they are. we got home and trimmed the leaves off of all the plants.
we decided on a circular shape. so i held a round chair up to the wall and molly put washi tape around as a guide. you could also use anything that's round, or eyeball it, but it's much easier to have a template.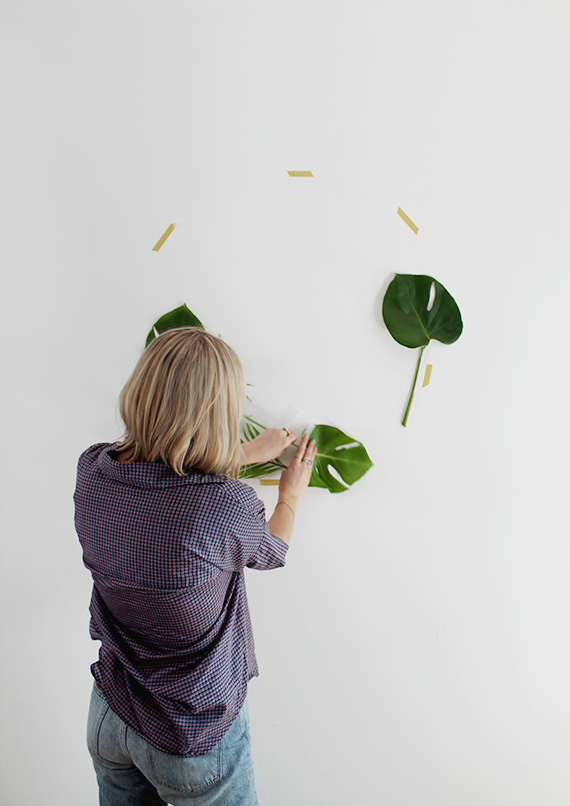 now all you have to do is tape the leaves to the wall. it's that easy. step back often to look at the thing overall and scope out any spots that could look better or fuller or emptier.
i definitely recommend doing this the day of your party, or at the least, the night before. especially if it's warm and sunny inside, to prevent wilting leaves.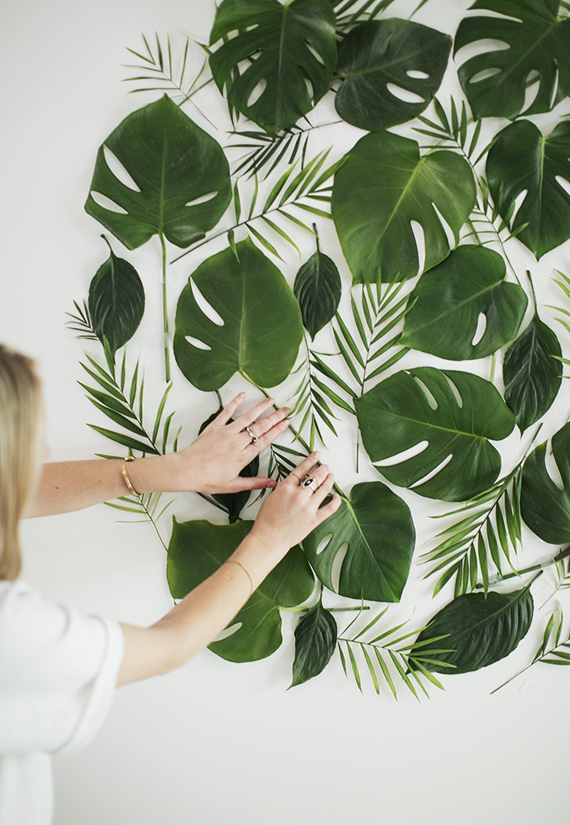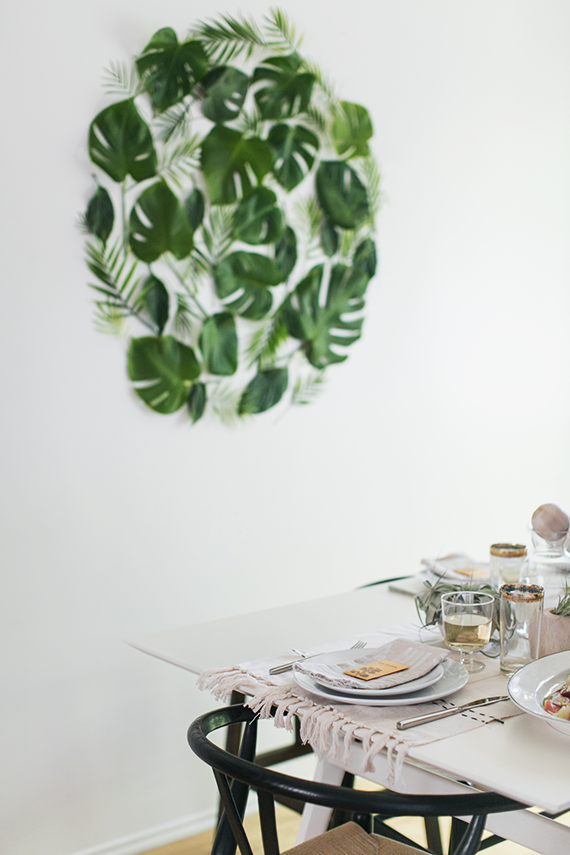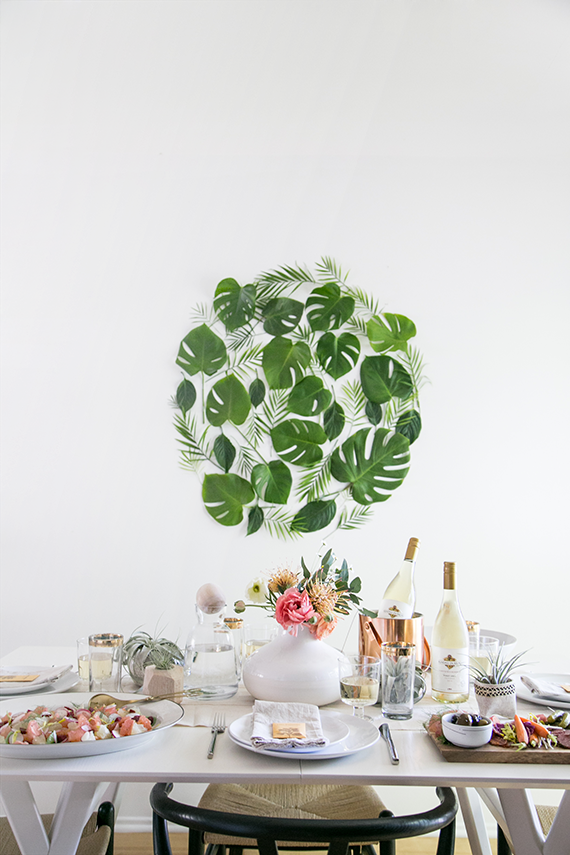 cute right?! i love a good focal point, and it would also make a killer photobooth background. let me know if you try it!