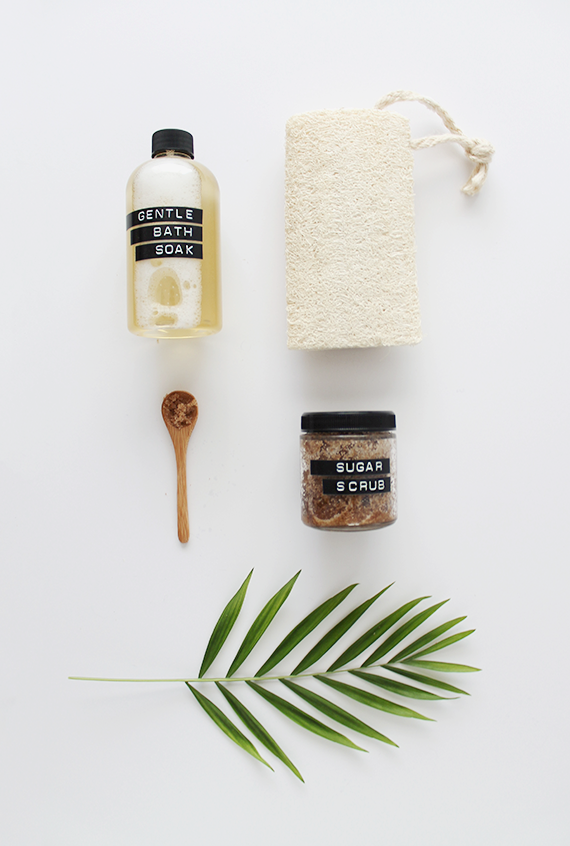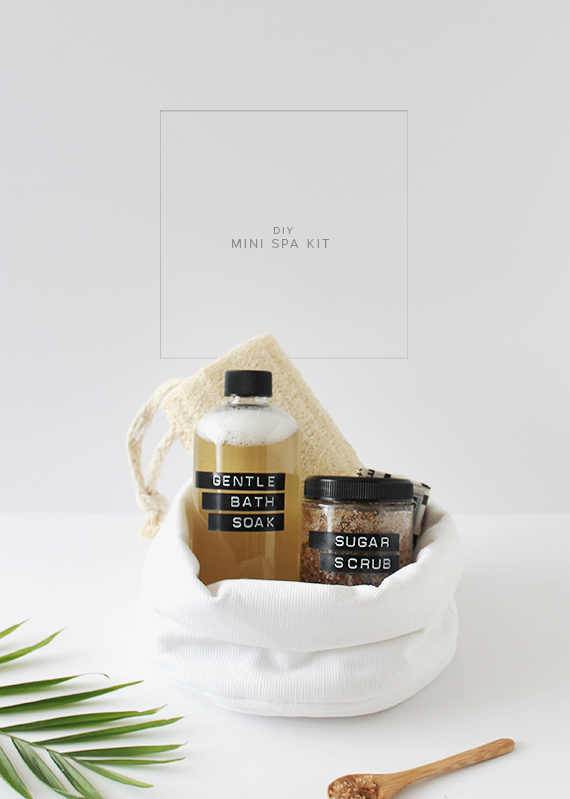 i was attempting to post this a week or two ago for mothers day — but time totally got away from me. so while this would make the perfect easy little handmade mother's day gift, if you don't have time to make for mom day, you can make it for mom birthday instead.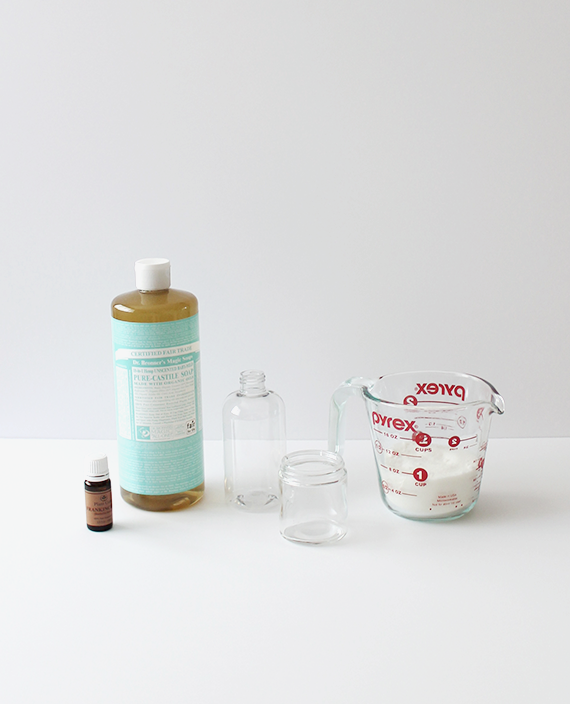 i've been wanting to try to DIY bubble bath for a while — then i researched it for a few days, and found out you kind of can't diy bubble bath. the chemicals that are in the bubble baths we buy are what makes it super bubbly, so instead i settled on a bath soak that gets a little frothy.
diy gentle bath soak
materials
directions
combine everything in a small bowl and stir well. transfer to your bottle with lid.
let sit for 24 hours before using. pour under running bathwater. it should keep for 2 – 3 months in a dark, cool place.
RECIPE ADAPTED FROM CRUNCHYBETTY.COM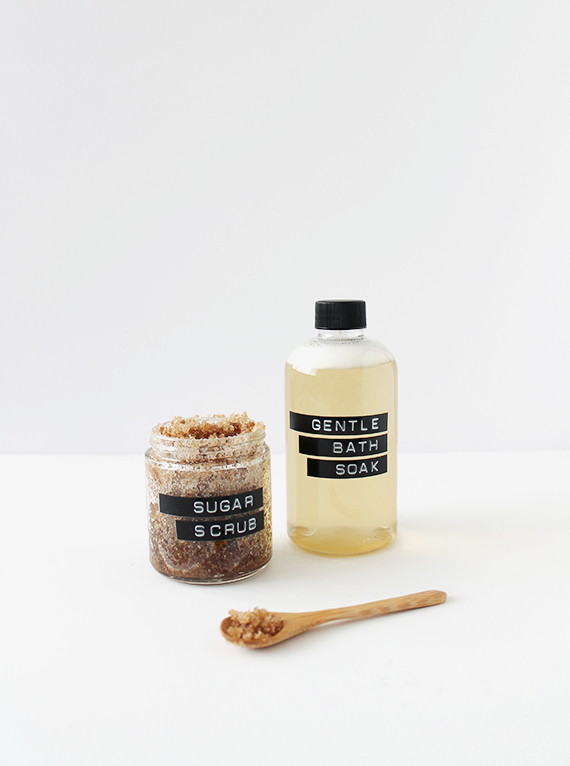 diy sugar scrub
materials
1 CUP WHITE SUGAR
1 CUP BROWN SUGAR
1/2 CUP OIL (COCONUT, OLIVE, ETC.)
5 DROPS ESSENTIAL OIL
directions
combine everything in a small bowl and stir well. make adjustments to any ratio depending on your skin, texture or fragrance preferences.
use coarse sugar for tougher skin and granulated sugar for sensitive skin. transfer to your jar.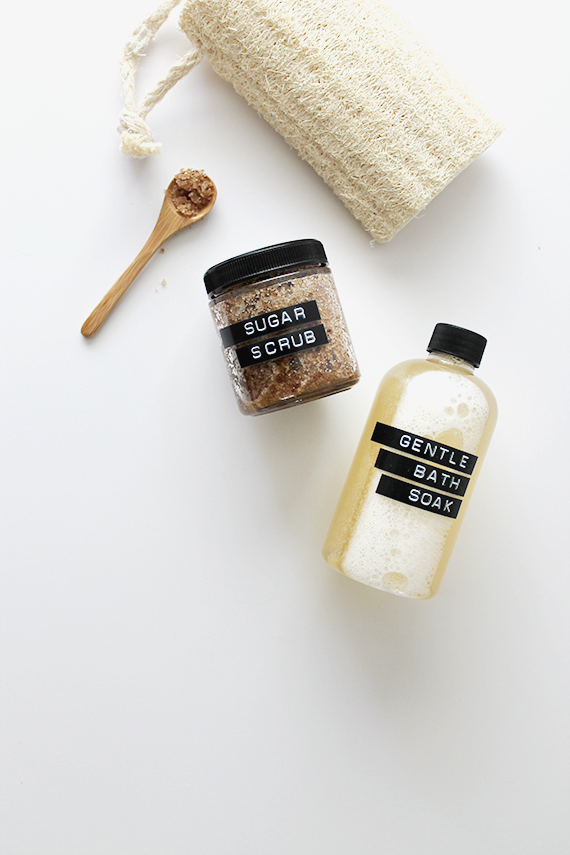 once you've made your bath products, you can use a label maker to label them, or write on a piece of washi tape. then throw them together in a cute little basket (mine is from here) or box along with a loofah, a little spoon for the scrub and a pretty bar of soap. such a profesh homemade present, right?!