mrs maisel themed 70th birthday party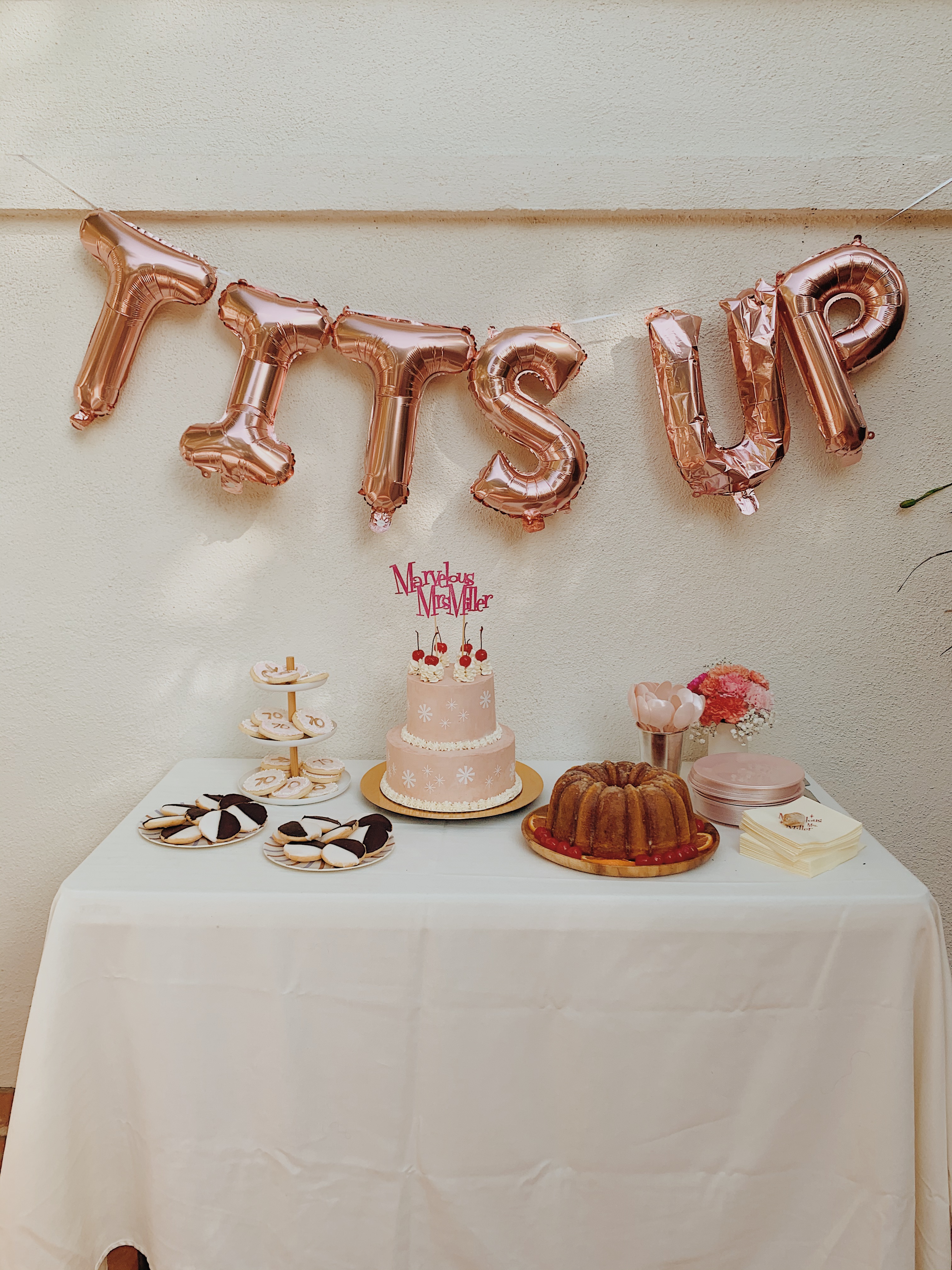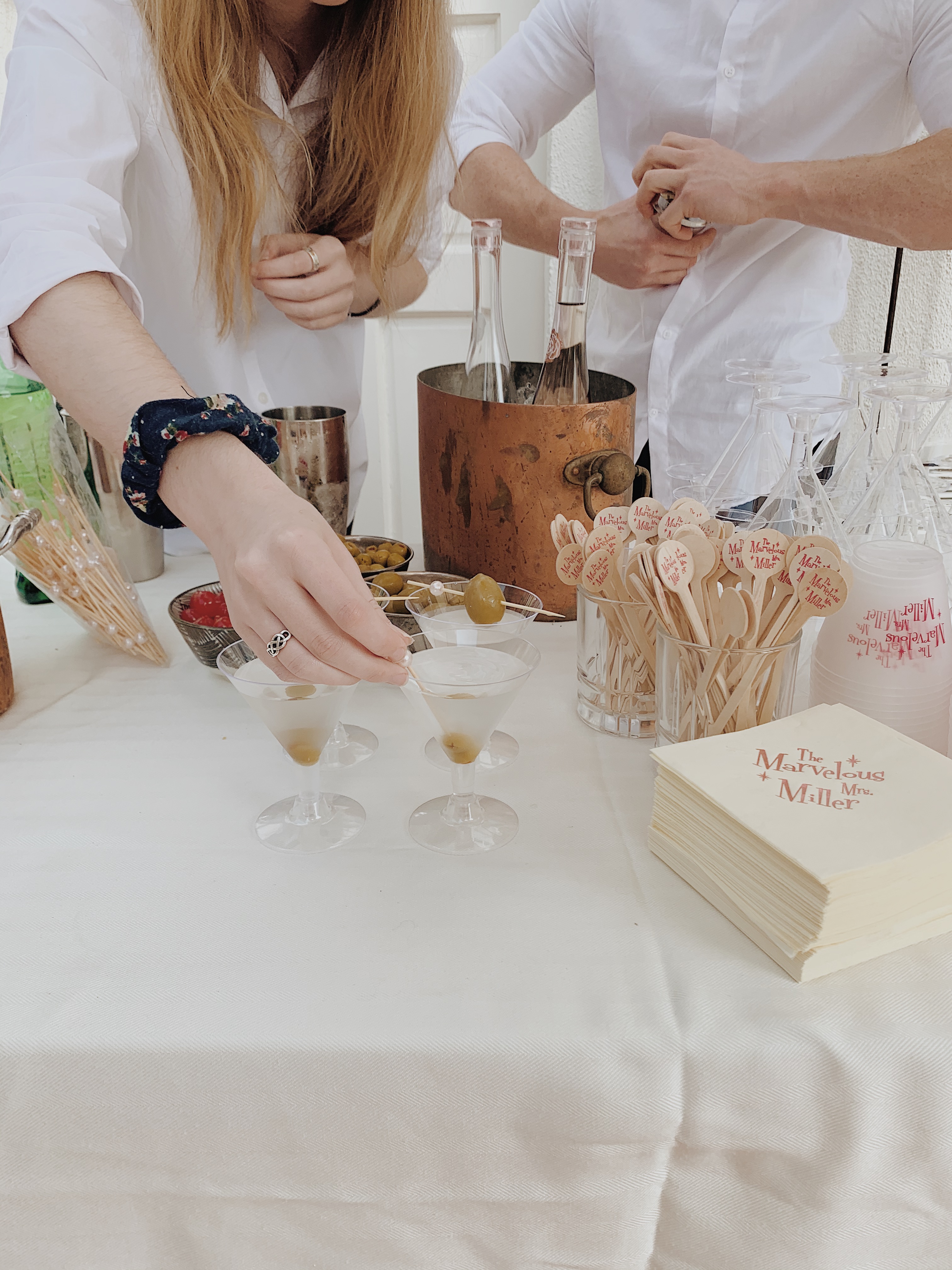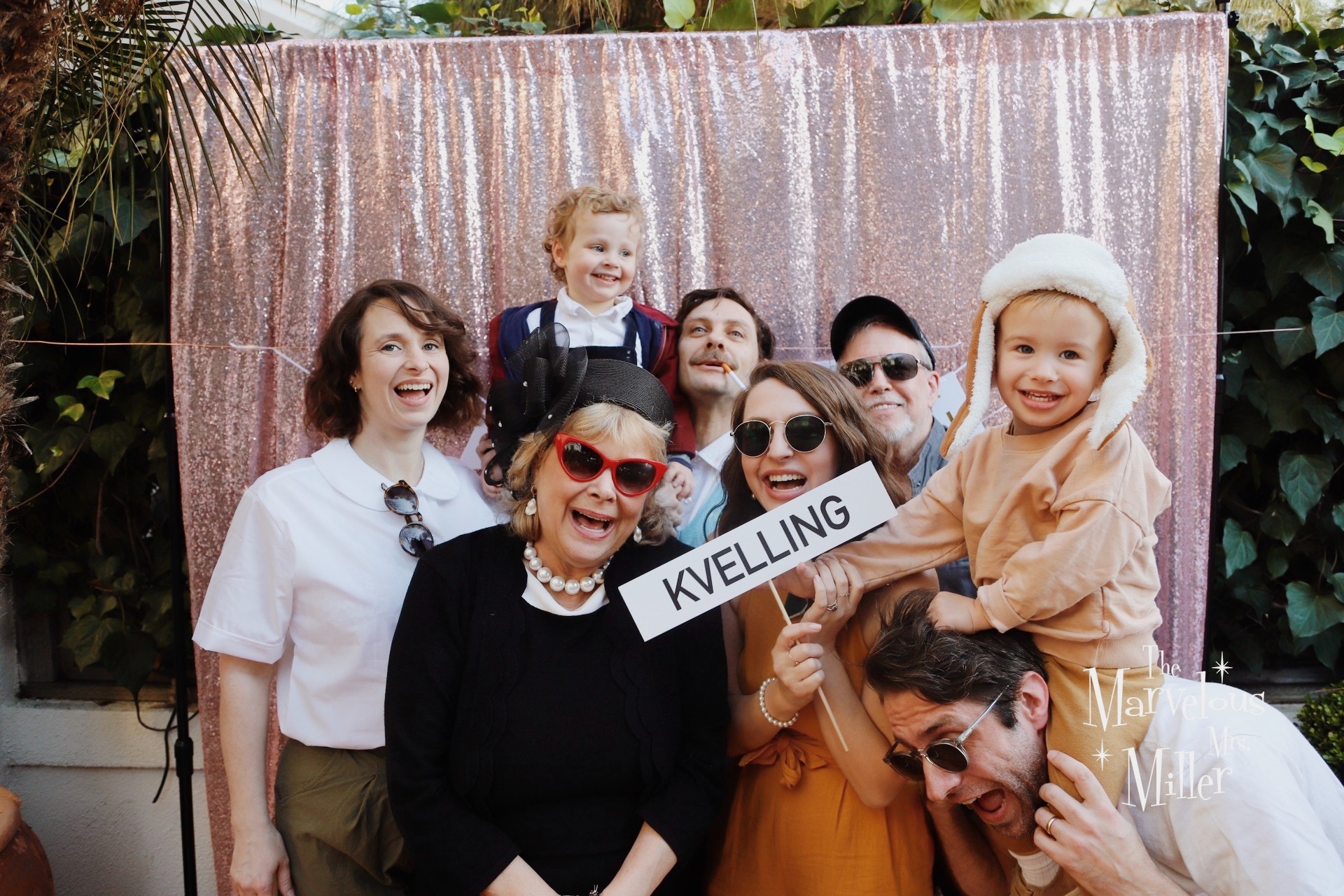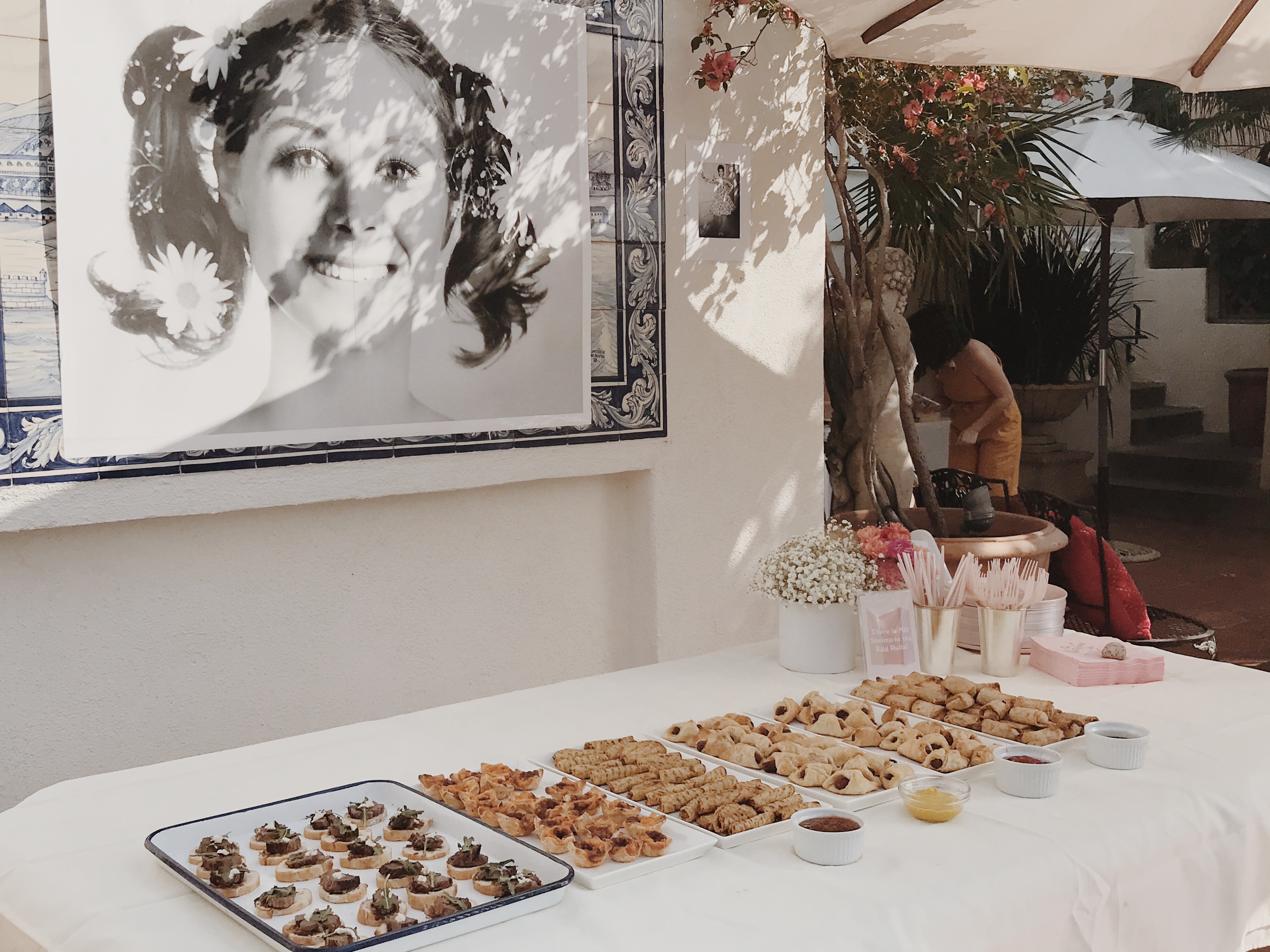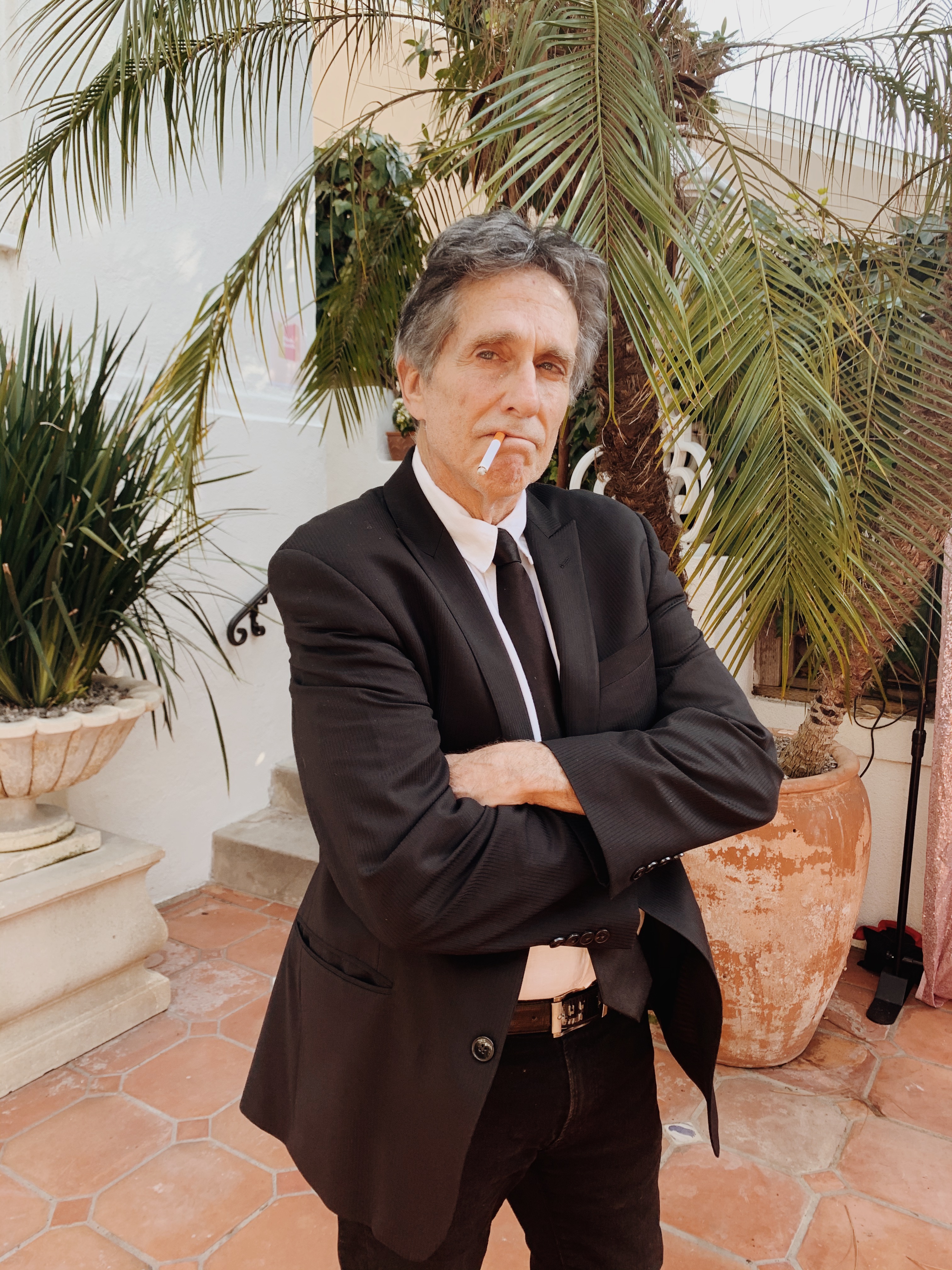 my moms 70th bday party was such a huge success!! if i do say so myself, the party turned out beautiful and the energy was so high and everyone seemed so happy. i think that is always partly because people love a theme party and dressing up in costumes, and the photo booth!! except for arlo, apparently he hates dressing on theme because i had a cute jean jacket all picked out for him but he staunchly refused it.
as i've said many times now, i've only seen one episode of mrs maisel so the theme was a bit difficult but that kind of made it more fun — i love a creative challenge (don't forget arlos mamma mia party last year)! i focused on the 50s element the most, and lots of pink. i went simple with the decorations, we did some pink balloons scattered around, and for flowers i got every shade of pink carnation from the grocery store and babys breath! i spent $35 on all the flowers and made a ton of arrangements for each table.
i'm obsessed with making custom stuff for all our parties, they are fun mementos that make the party extra special and keepsakes for all the sentimental people too! i love the quality of everything from for your party. we had napkins, stir sticks and cups made for the bar! because my mom invited 60+ people, we decided to hire family friends to bartend and it was so worth it. we served punch and martinis. to "fifties" up the punch, my SIL made a fruity ice ring in a bundt pan, so cute. and a confusing sign that says "punch so stiff you could blow it" because the punch was actually non-alcoholic but you know i gotta go hard with the theme.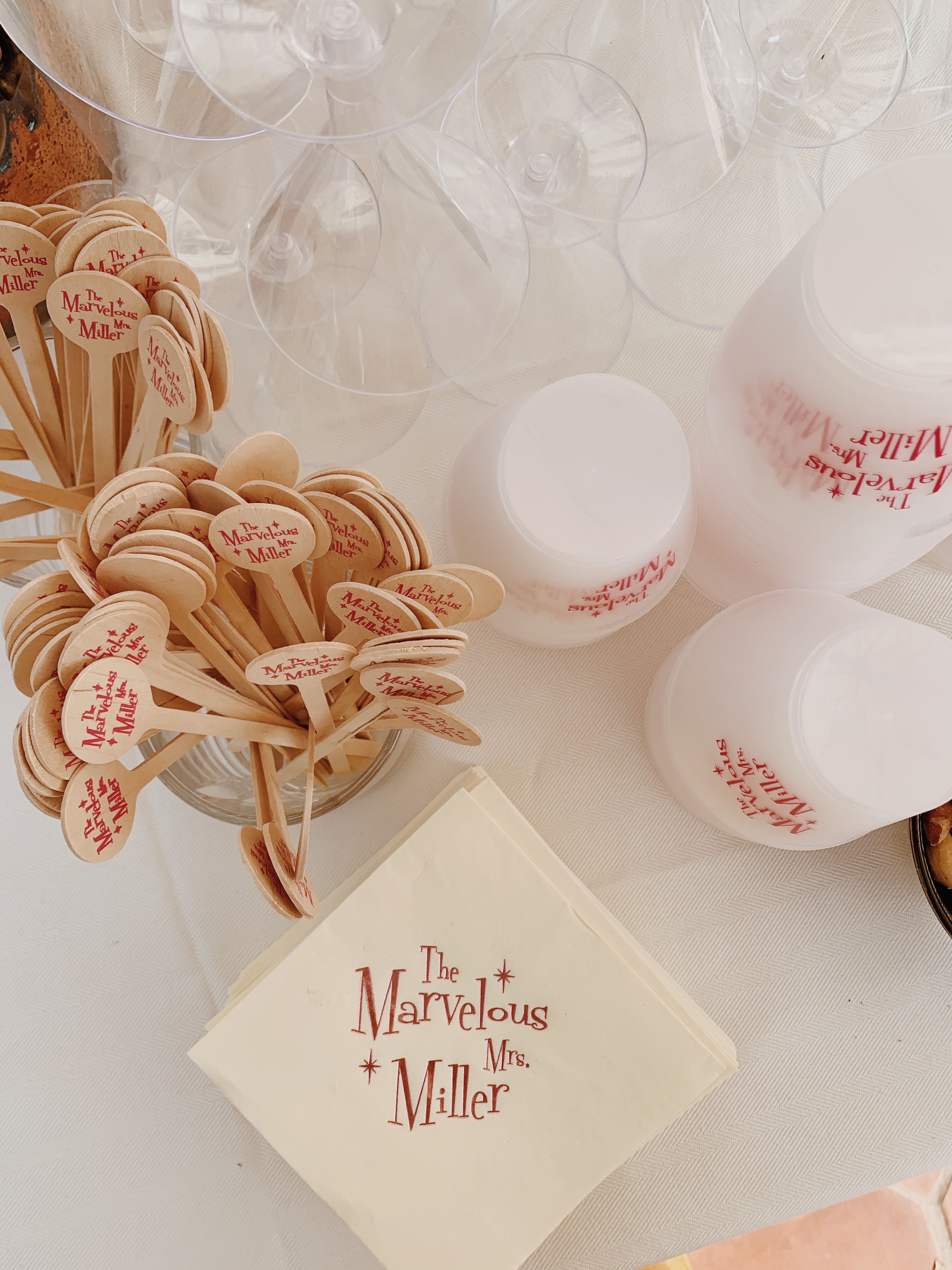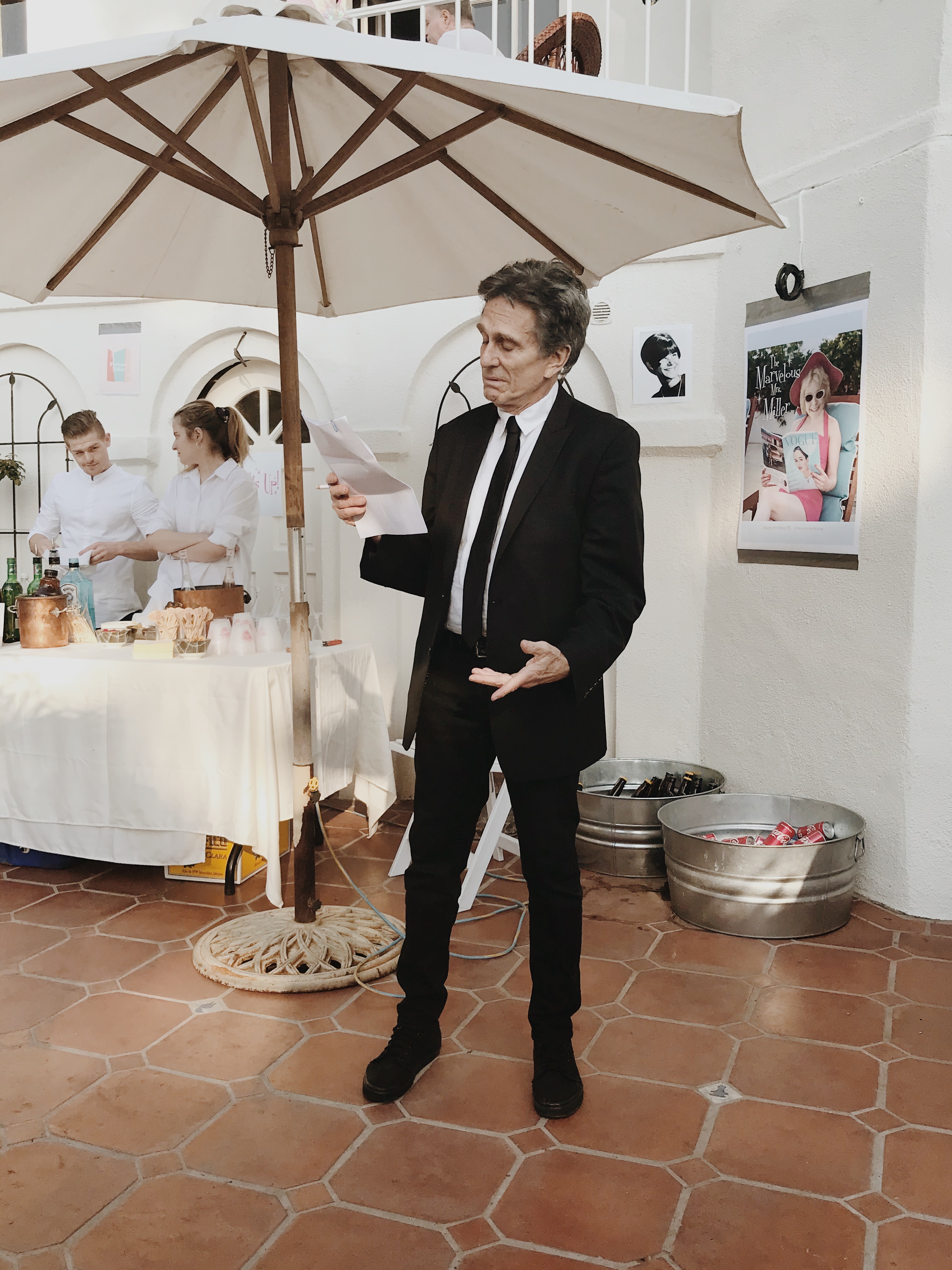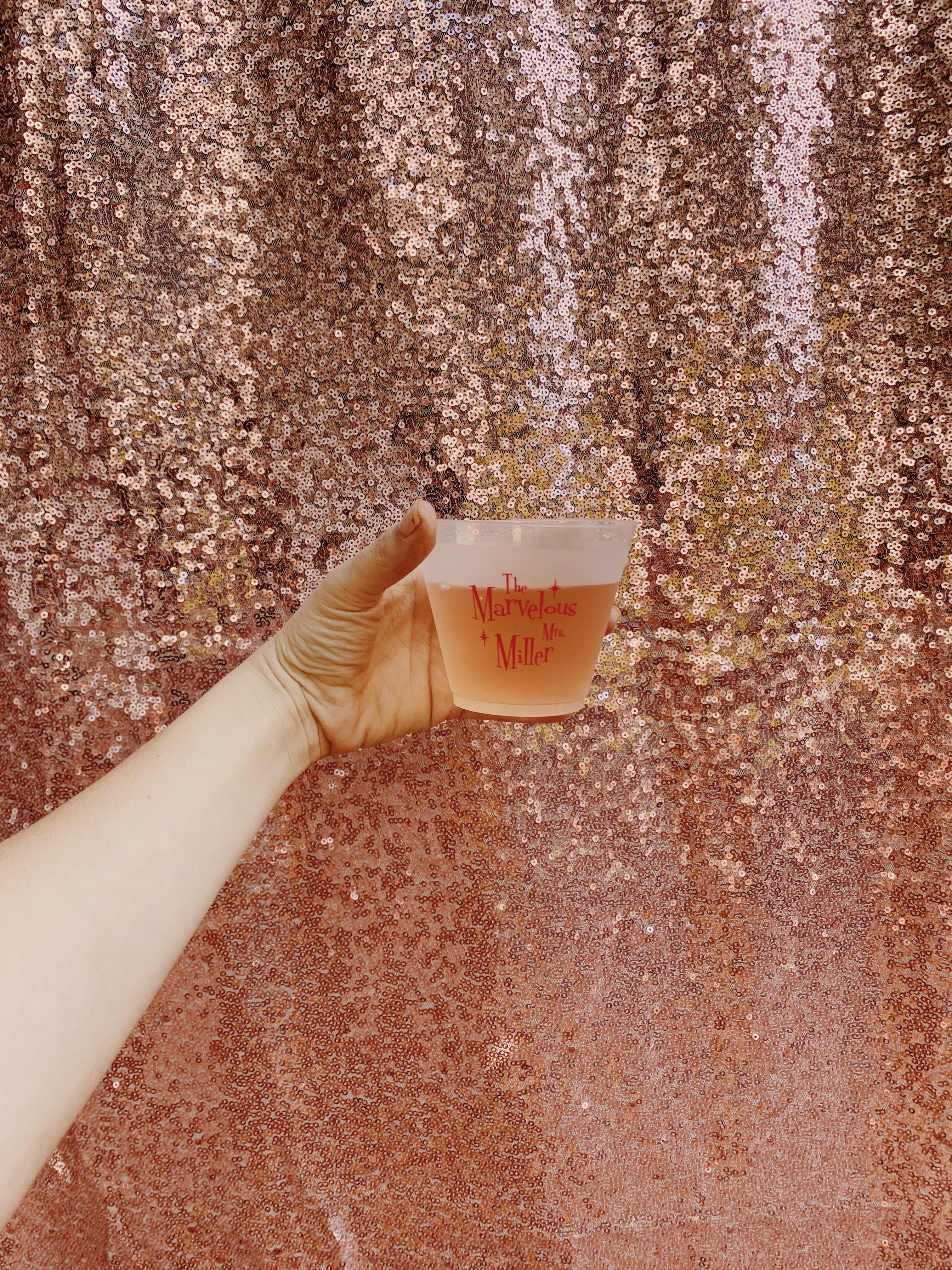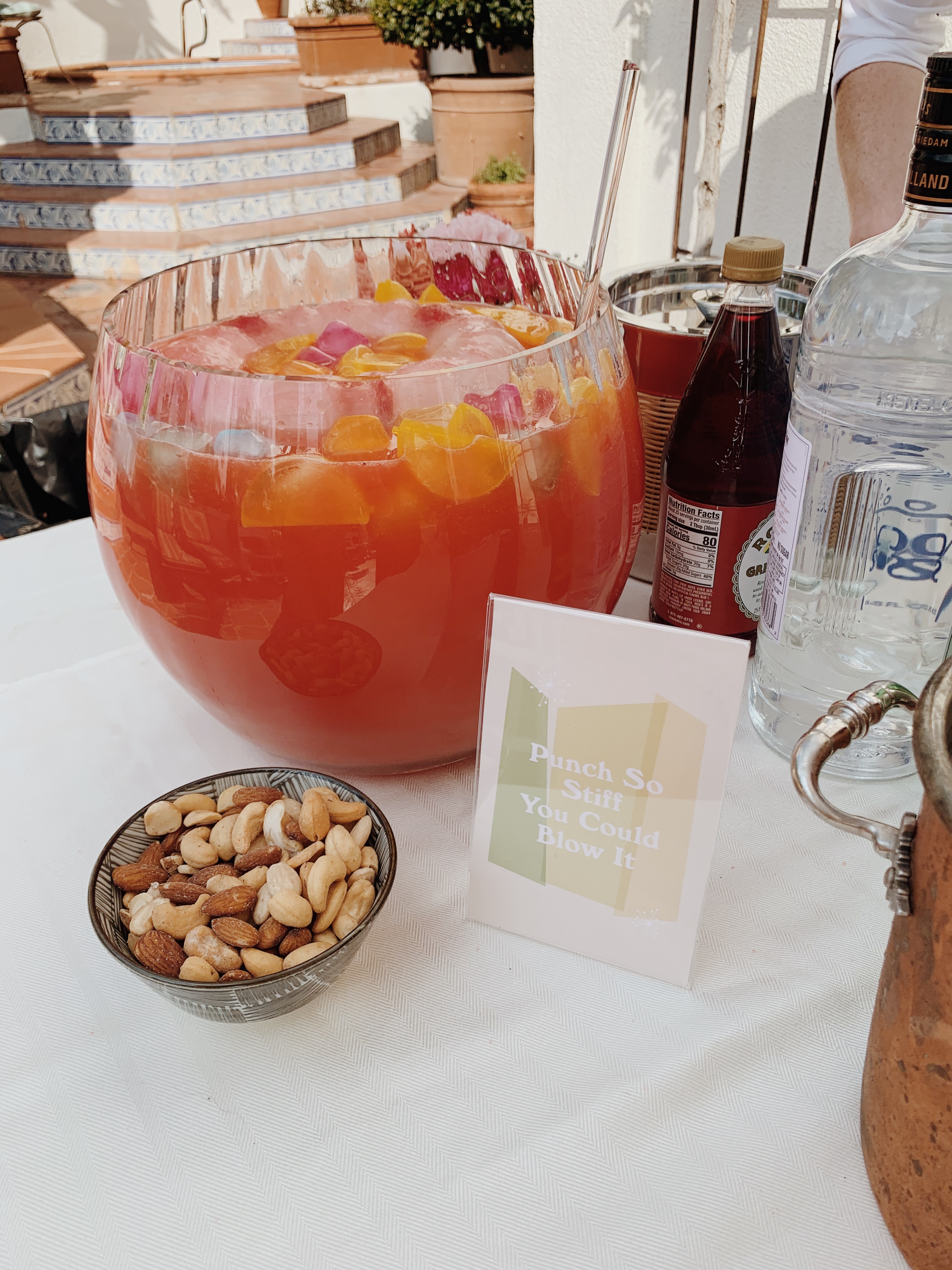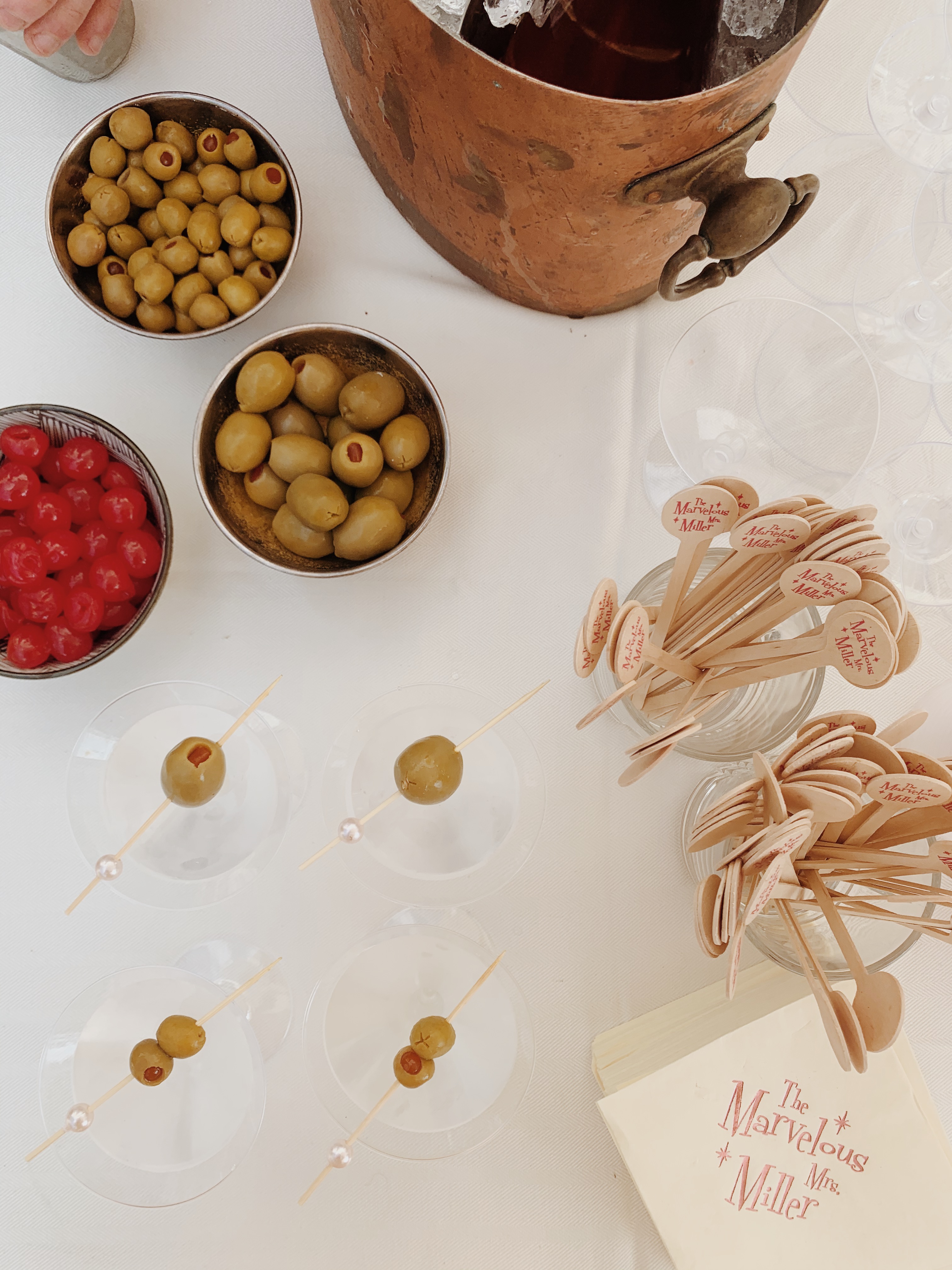 for the food, we pretty much only served 50s appetizers — shrimp cocktail, pigs in blankets, egg rolls (so i could make a little sign to reference the show), deviled eggs, and brisket crostinis.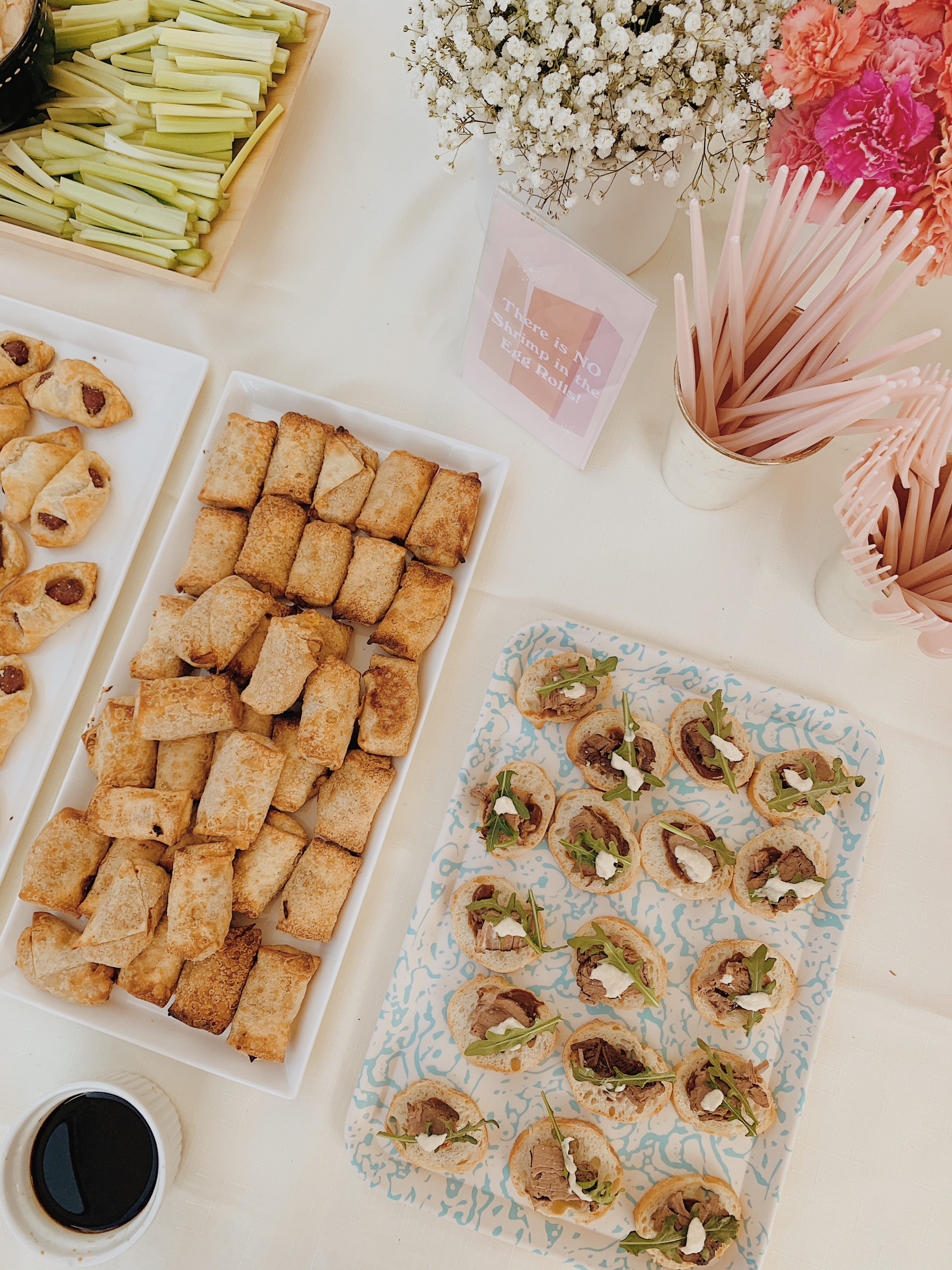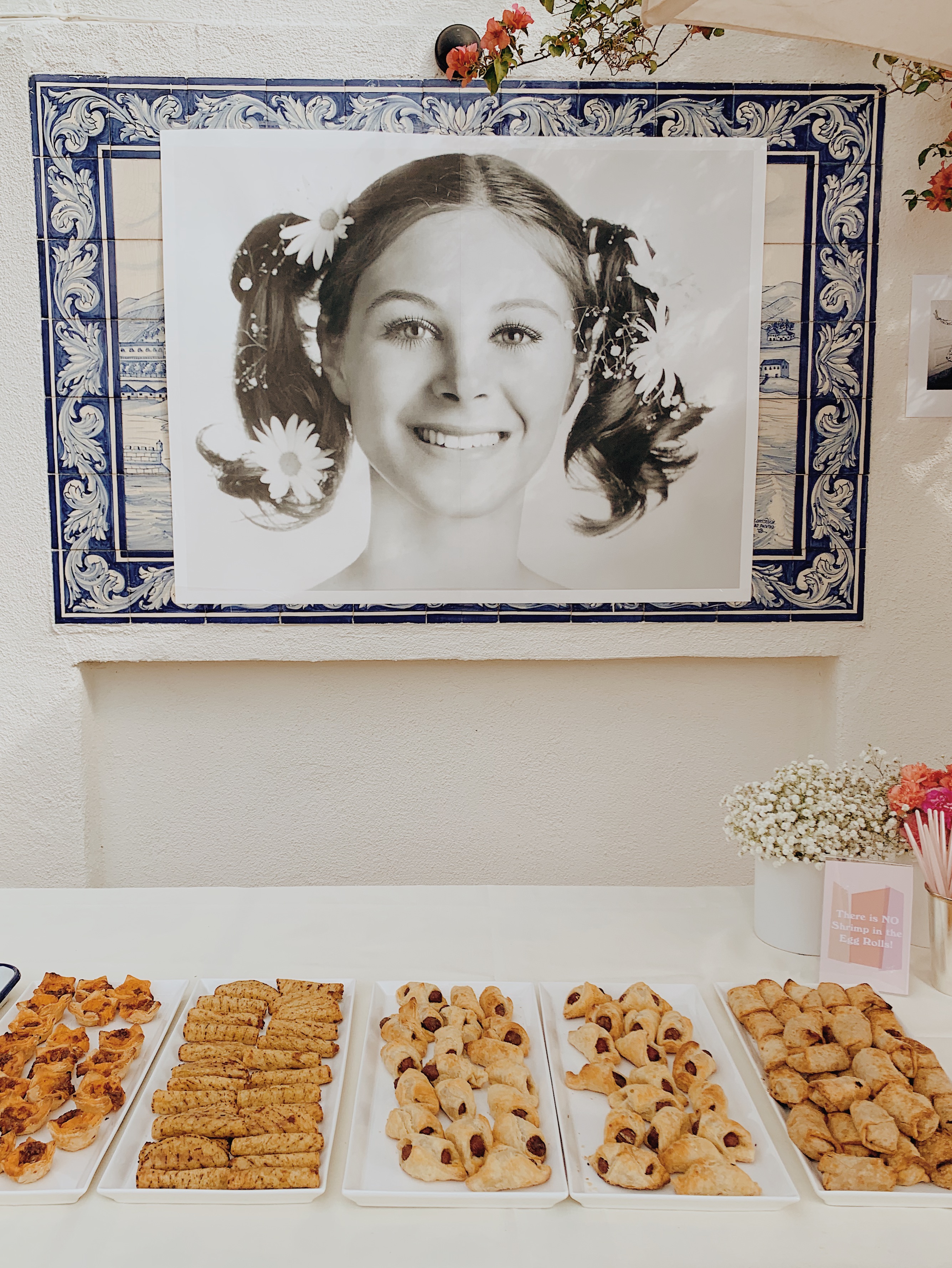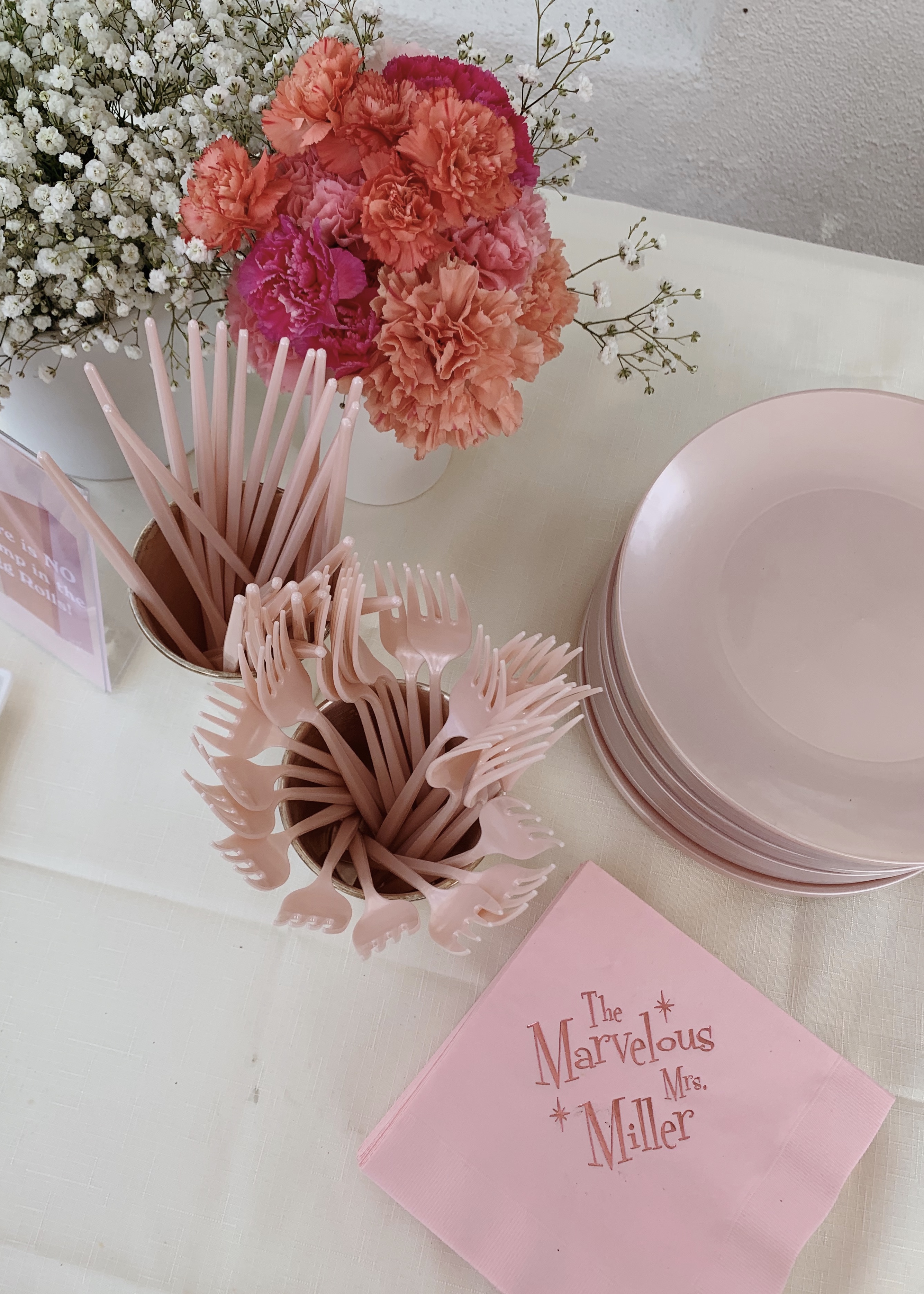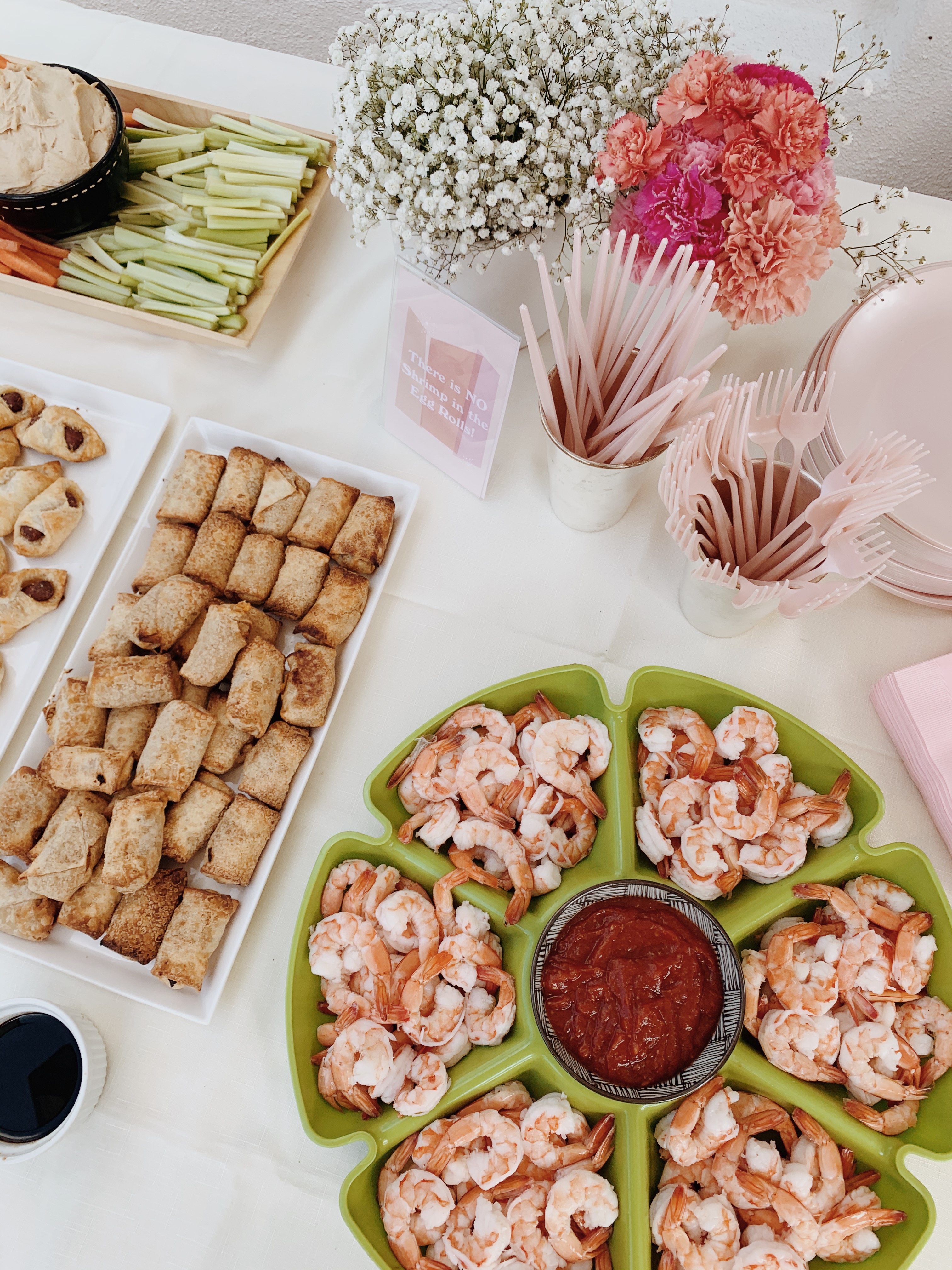 for easy favors, i had matchboxes made from for your party and made a little sign that said "thank you and goodnight". for another little special touch, i found the cutest measuring tapes and spread them around with another sign that said "god you are so proportional".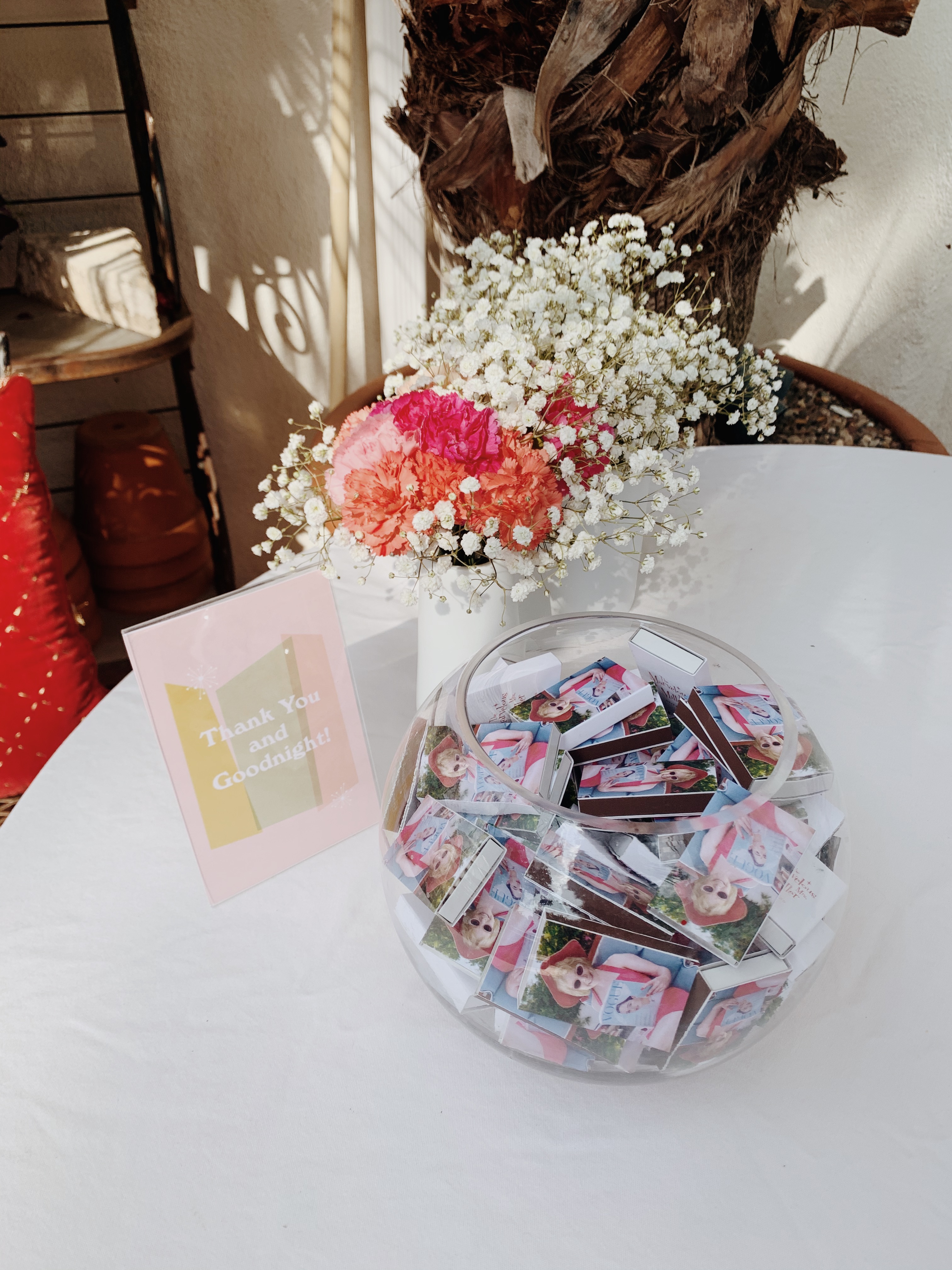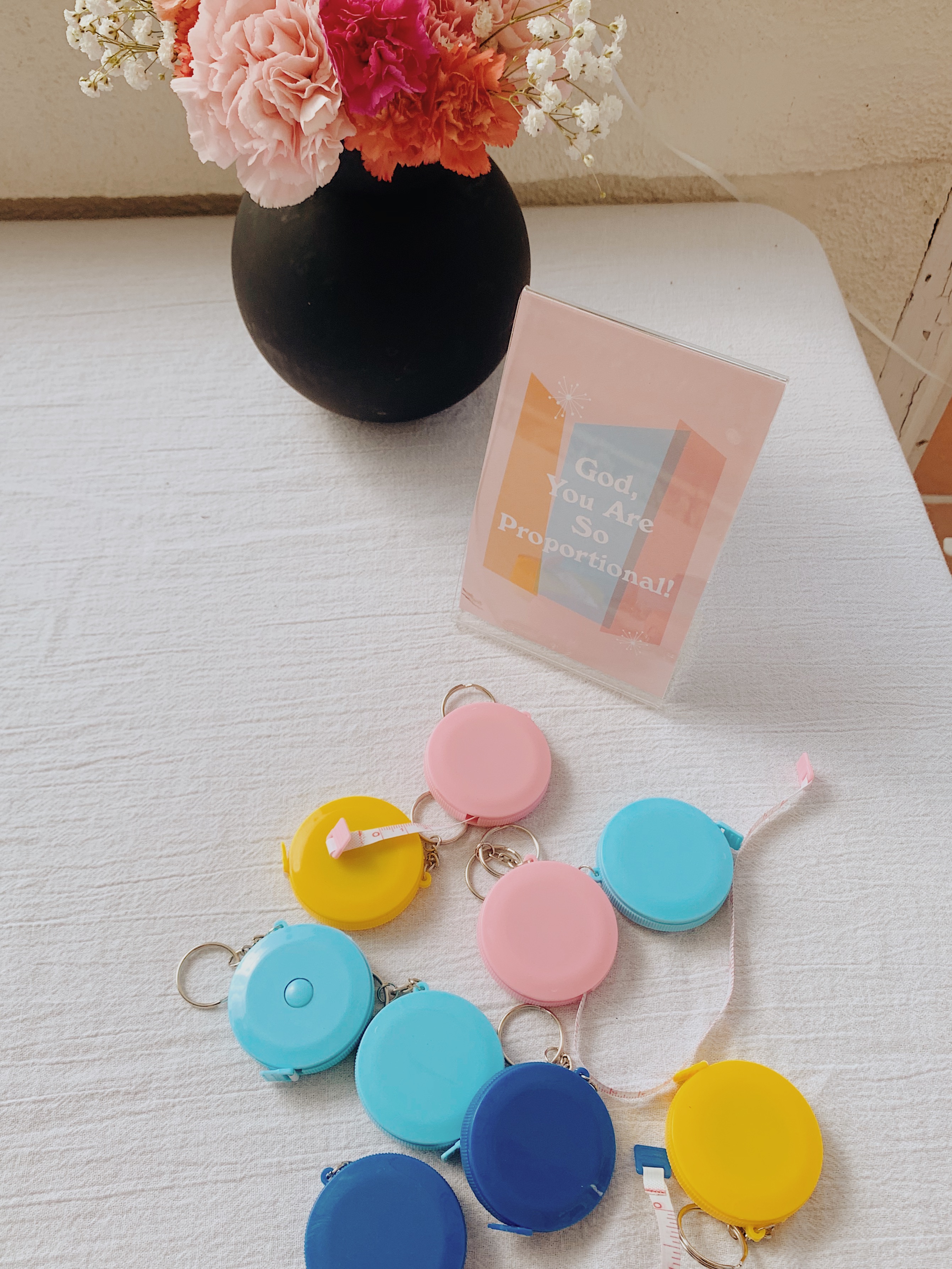 we hired i like lucy for the open air photo booth, and i am so glad we did! it was a last minute addition that everyone loved so much. i got a pack of red cat eye glasses to use as props and based on how many people were wearing them in the photos, they were def a hit.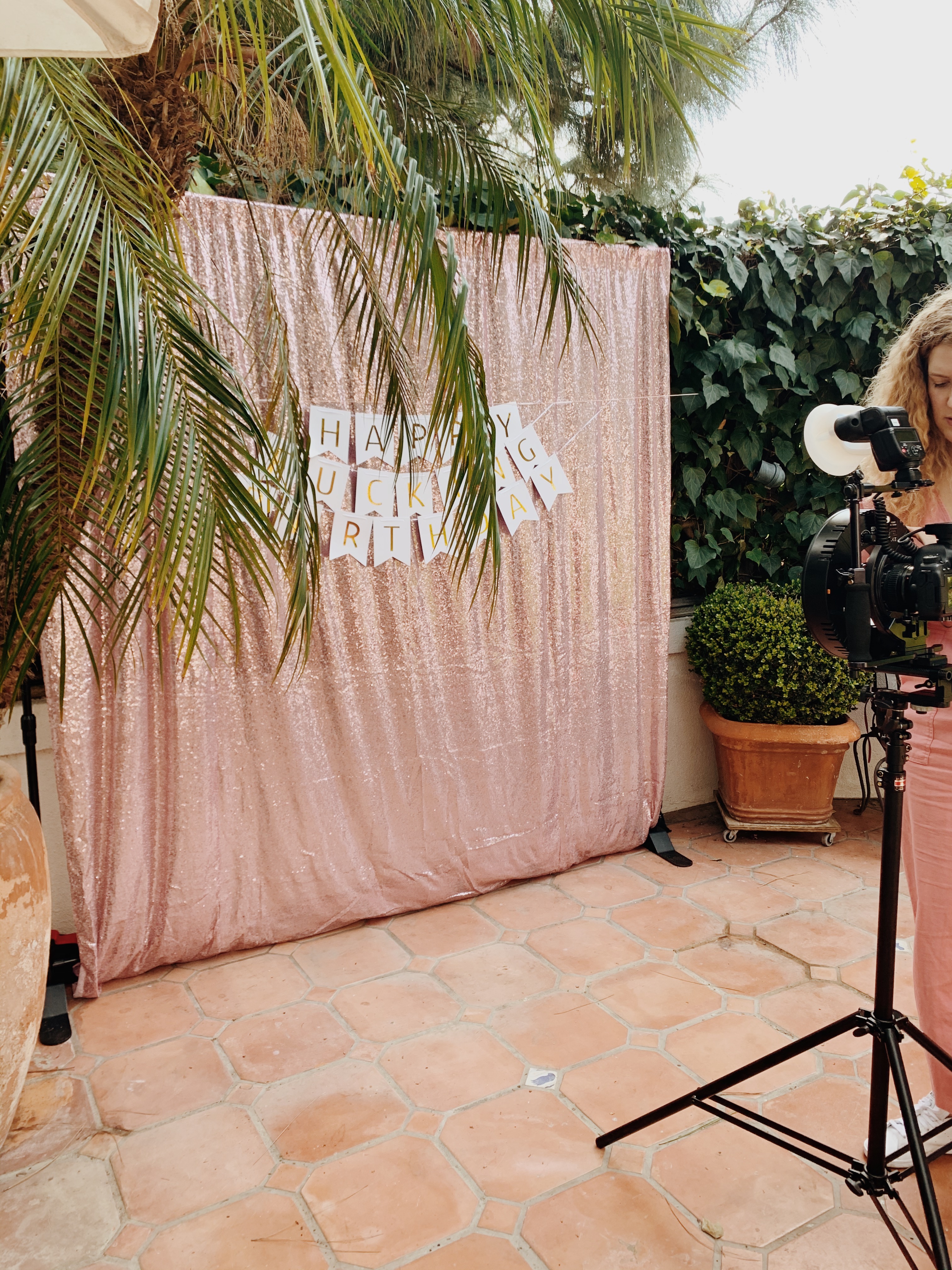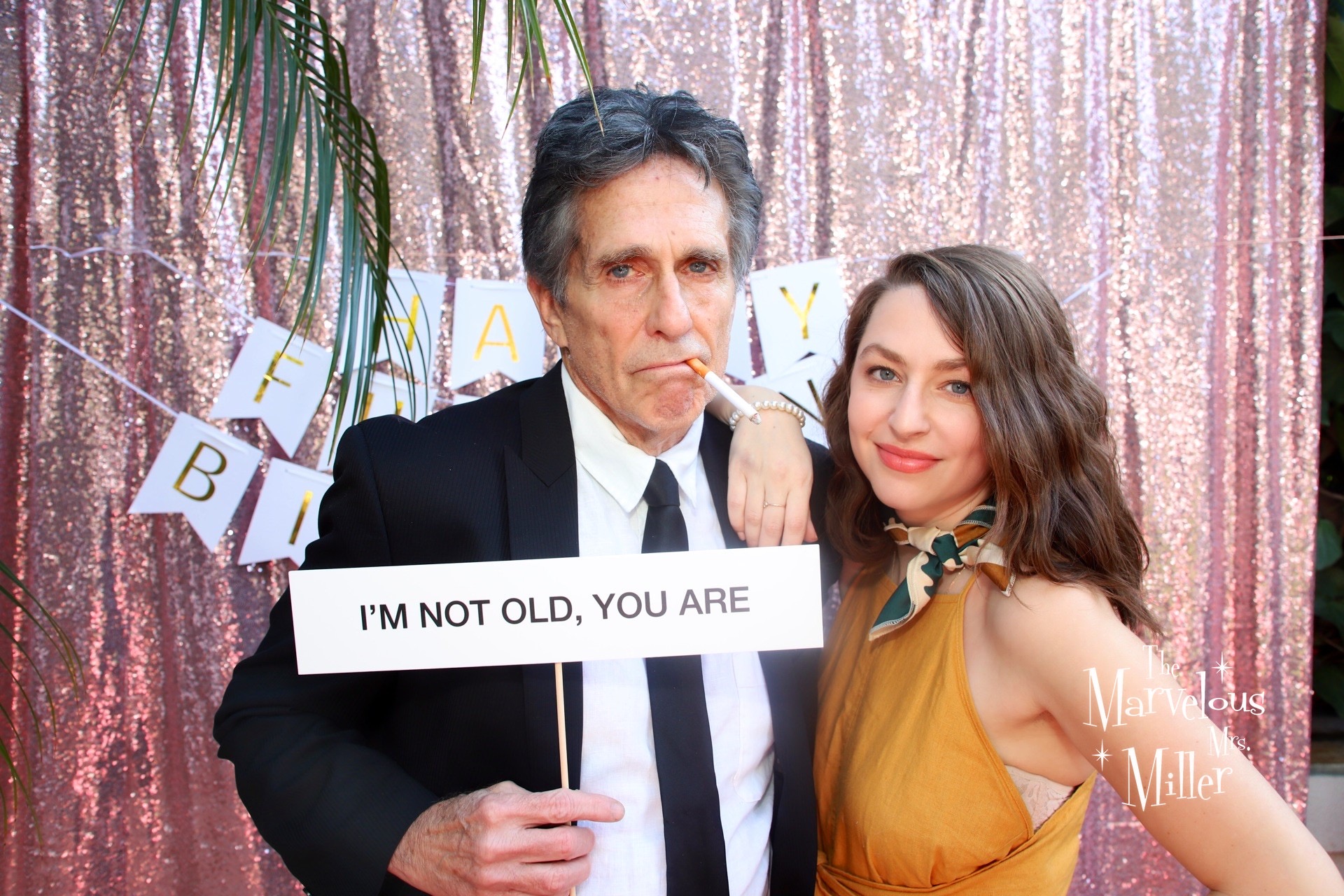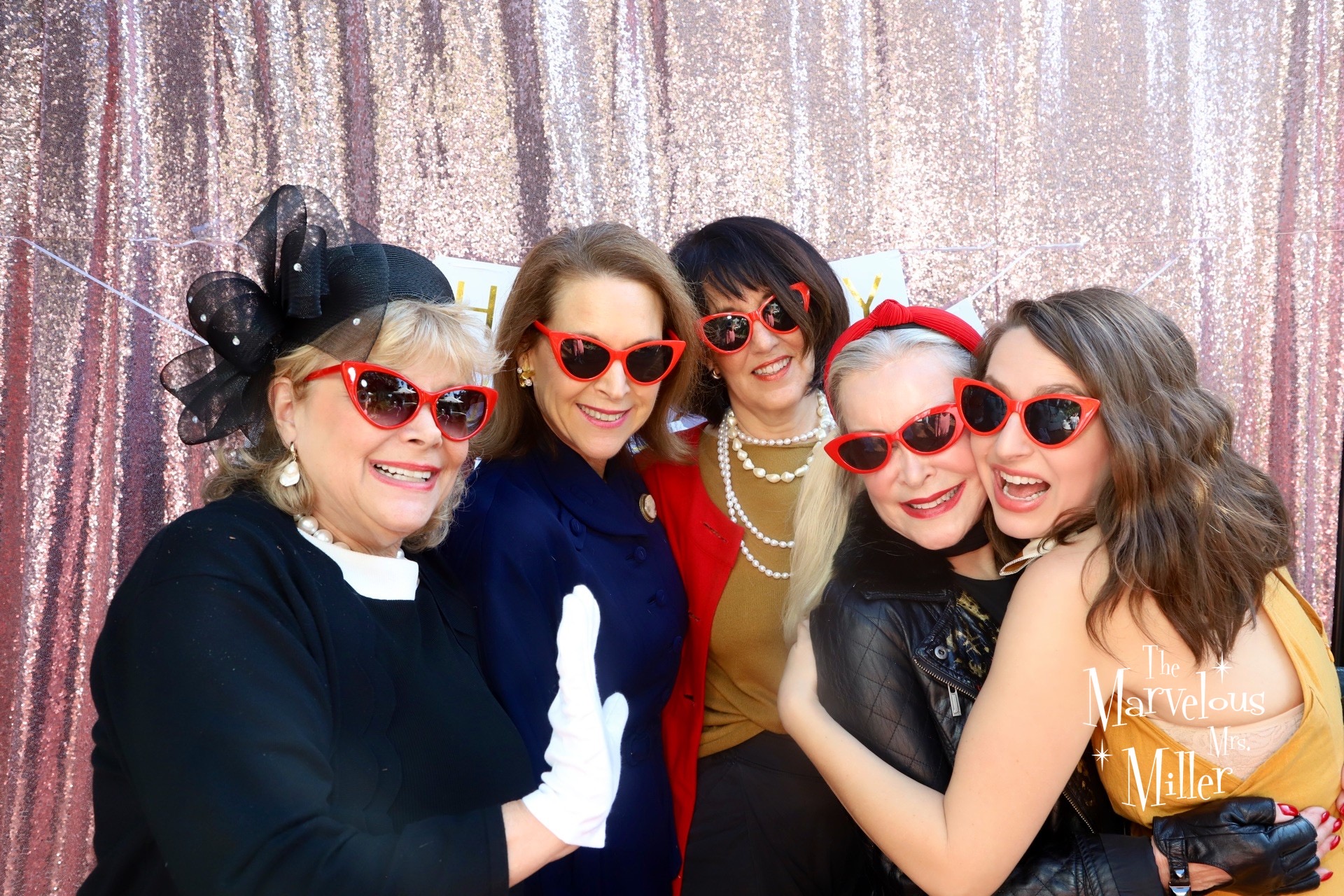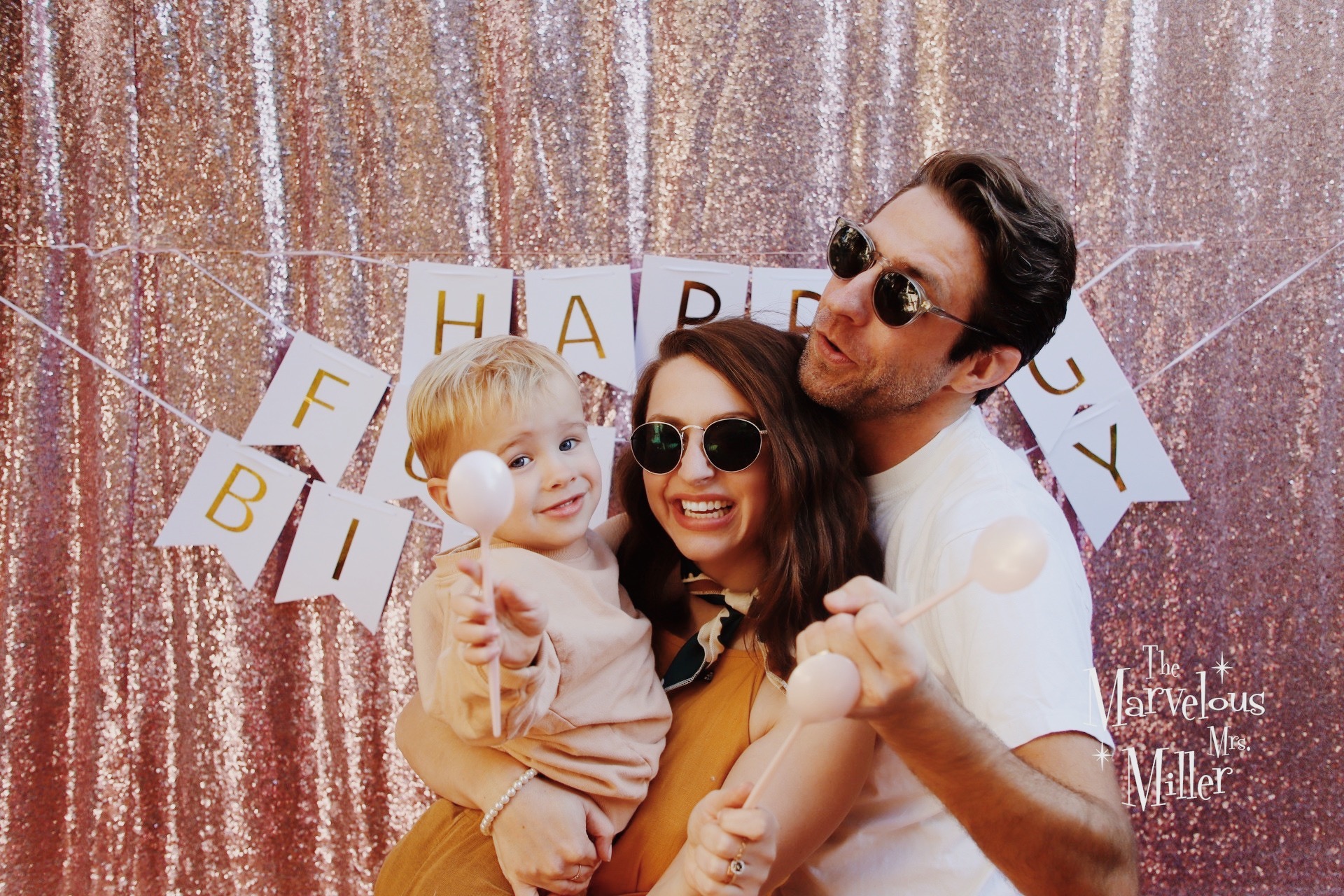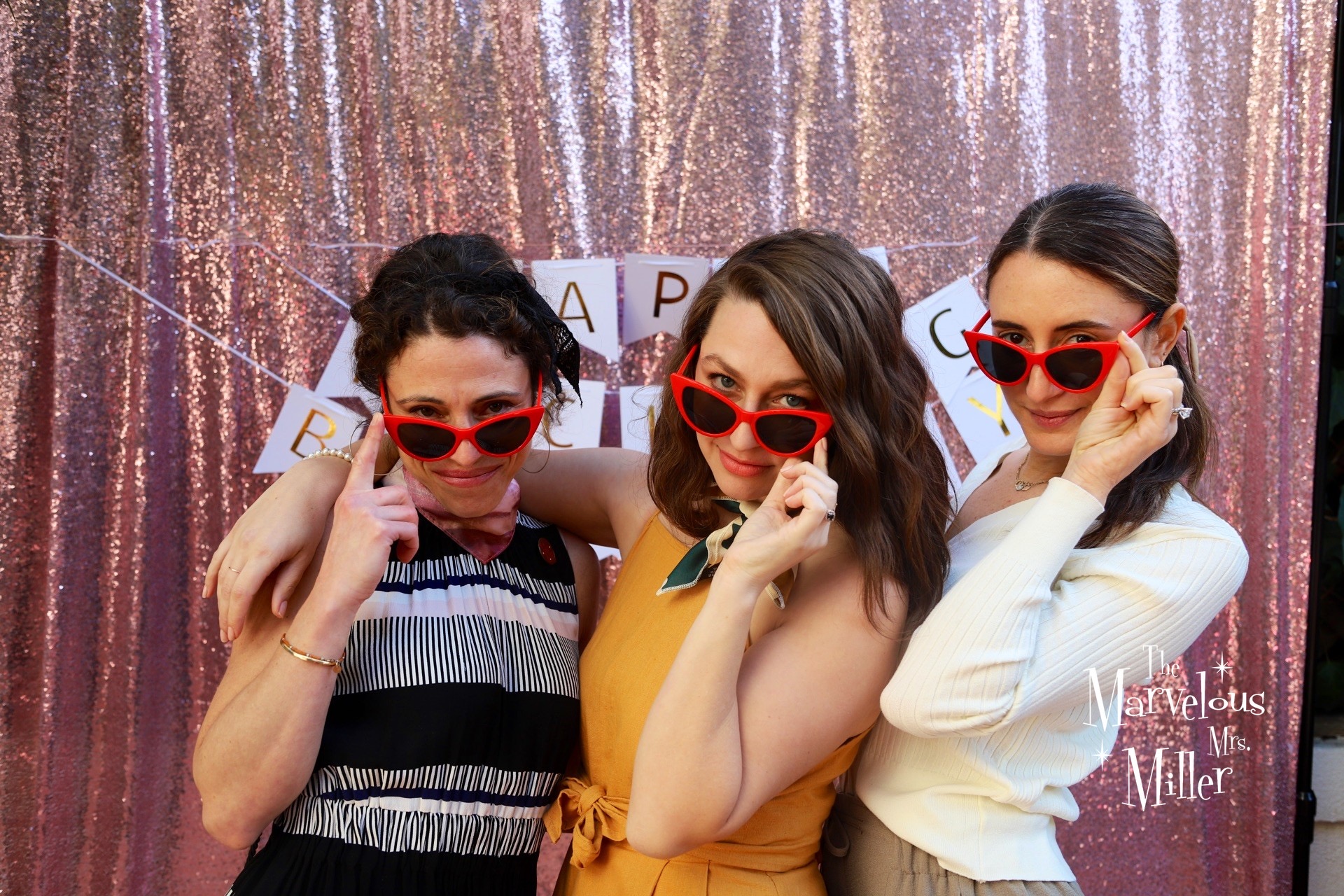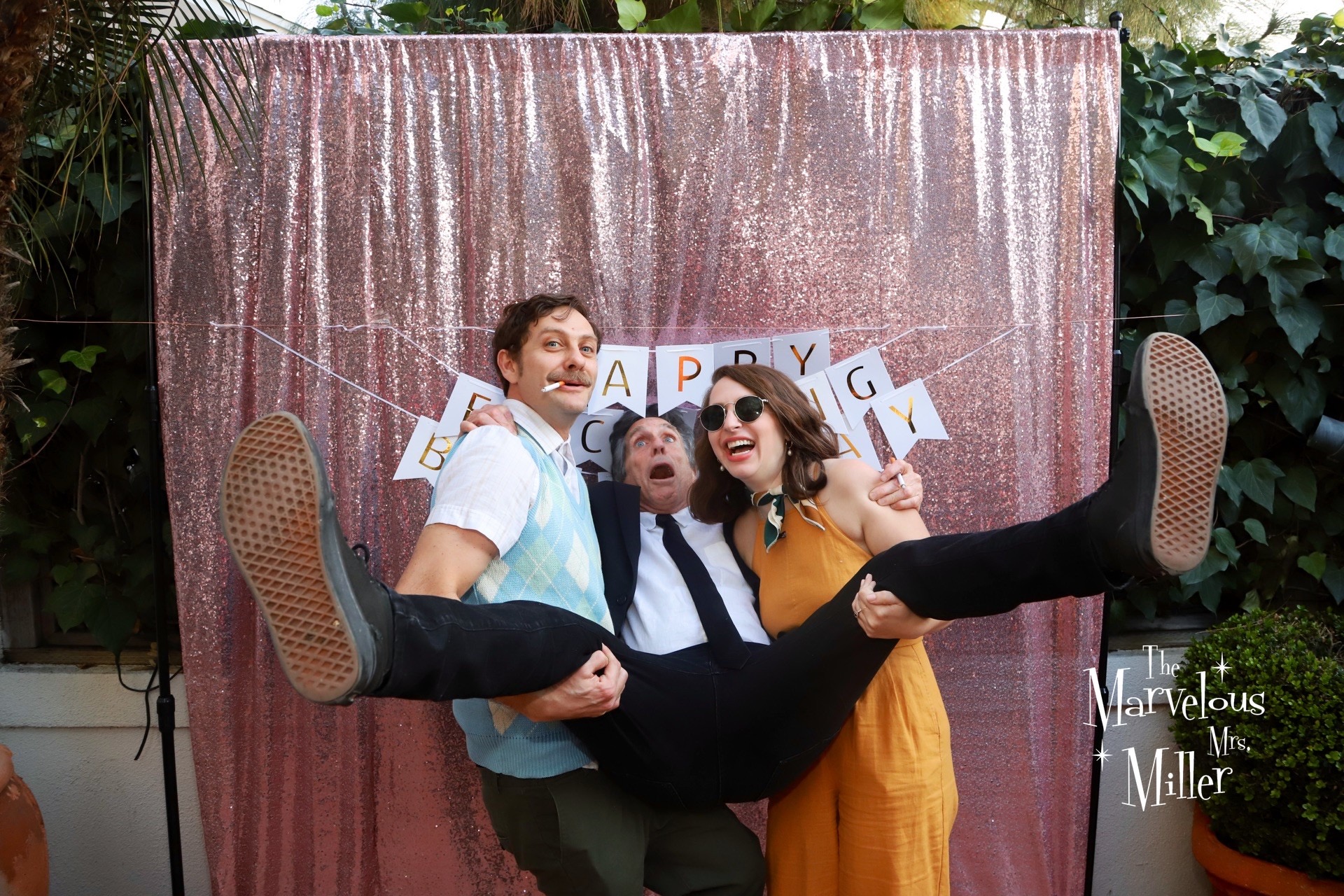 my piece de resistance was (and always is) the dessert table — the show stopping cake was by ashley adams. soo excited about how it turned out. we made the cake topper using my cricut, which i've never actually used before and was shocked it turned out ok! we bought TJs black and white cookies and my SIL made pink polka dot cookies with 70 on them. i made a box mix pineapple bundt cake (my first bundt cake ever) with a pineapple glaze and garnished with cherries. (heres a link to the glaze recipe)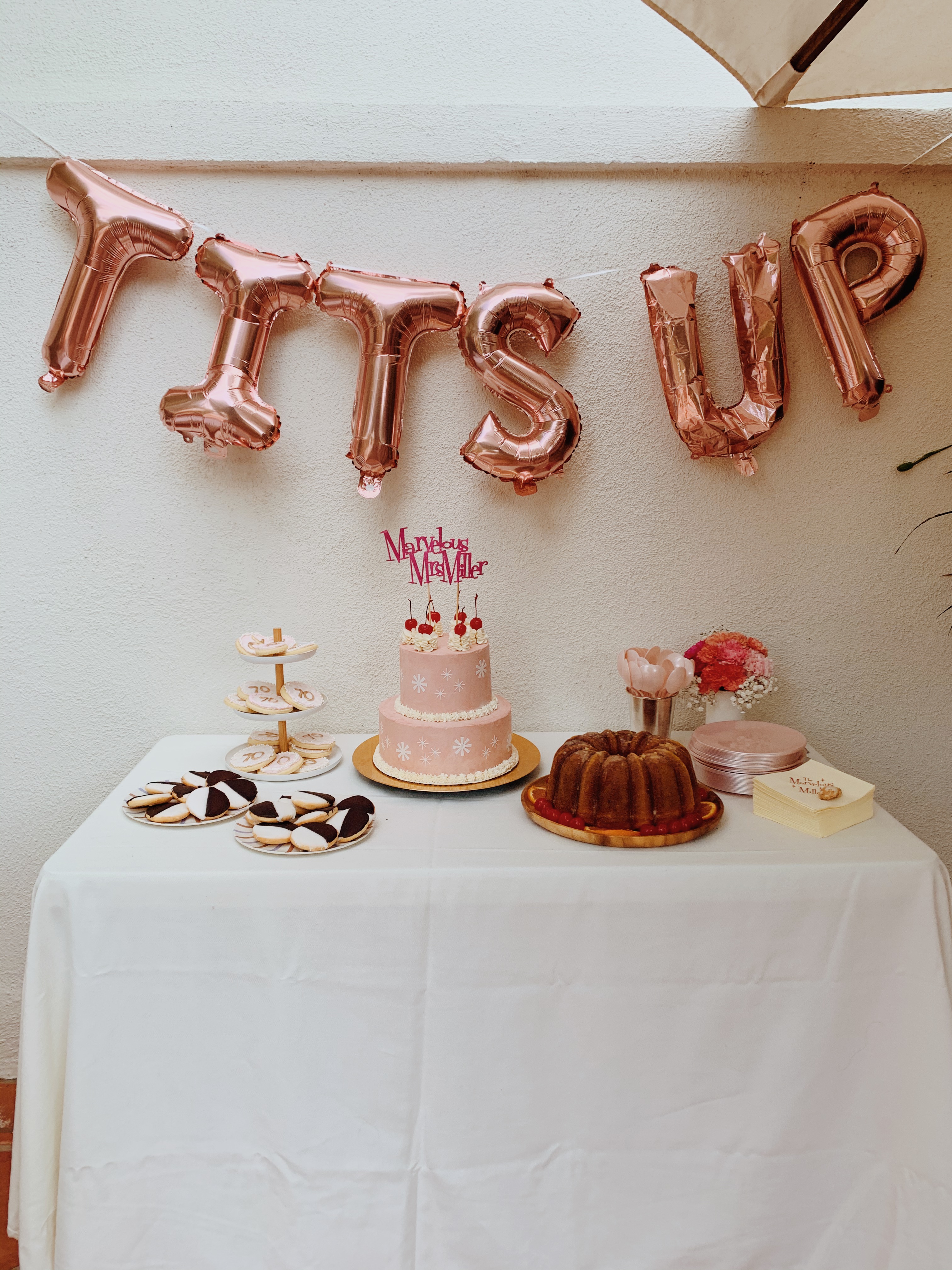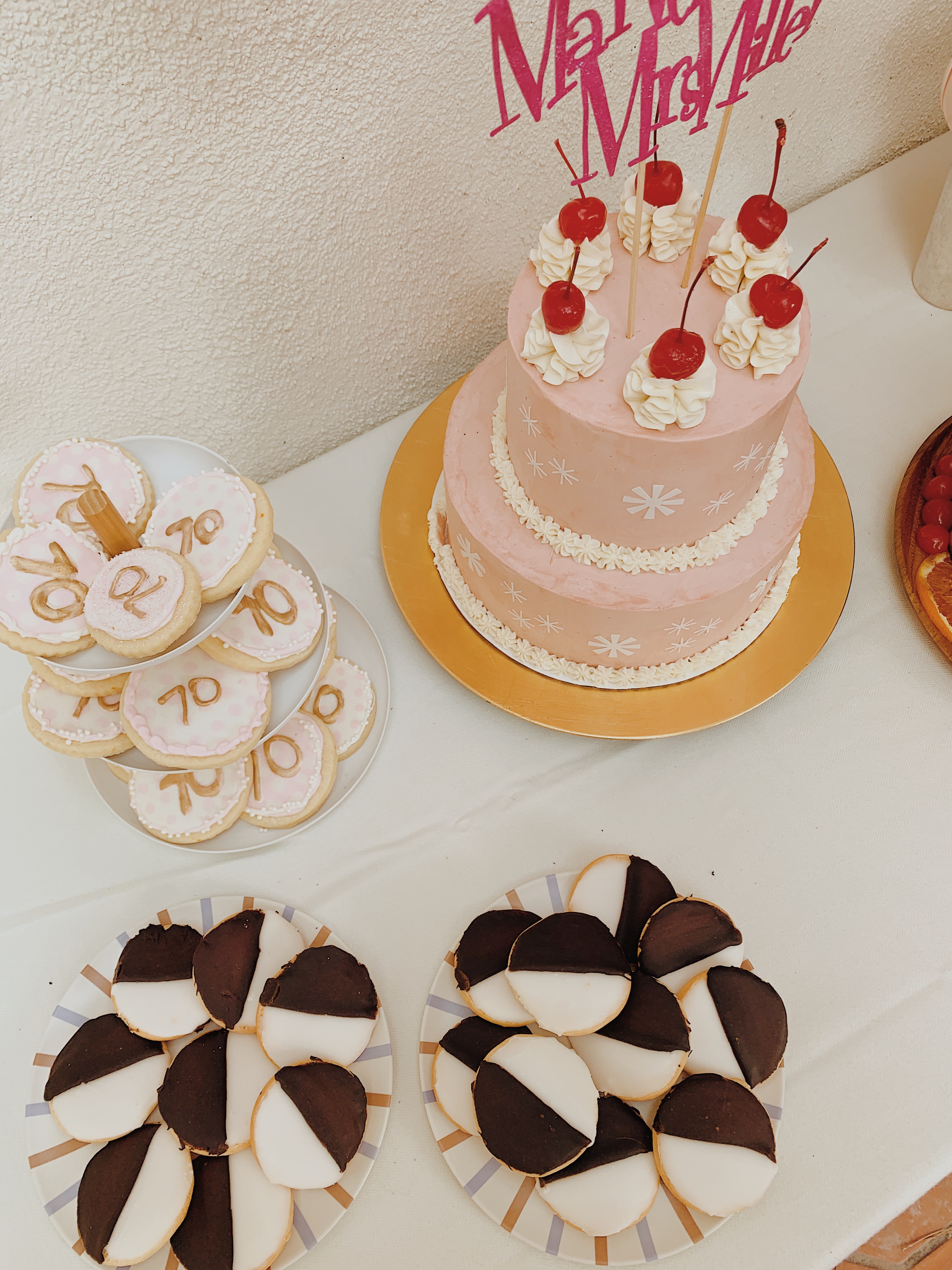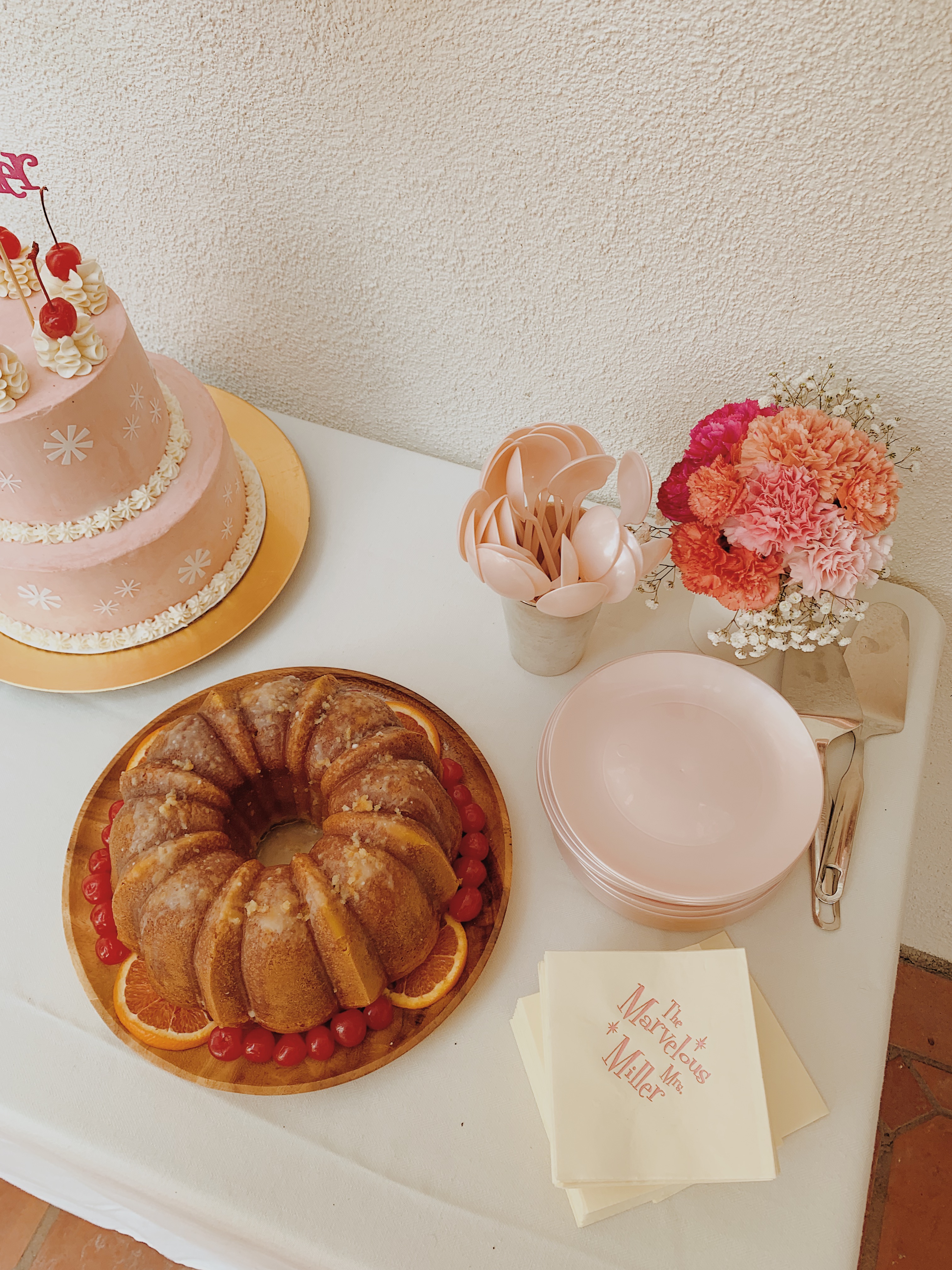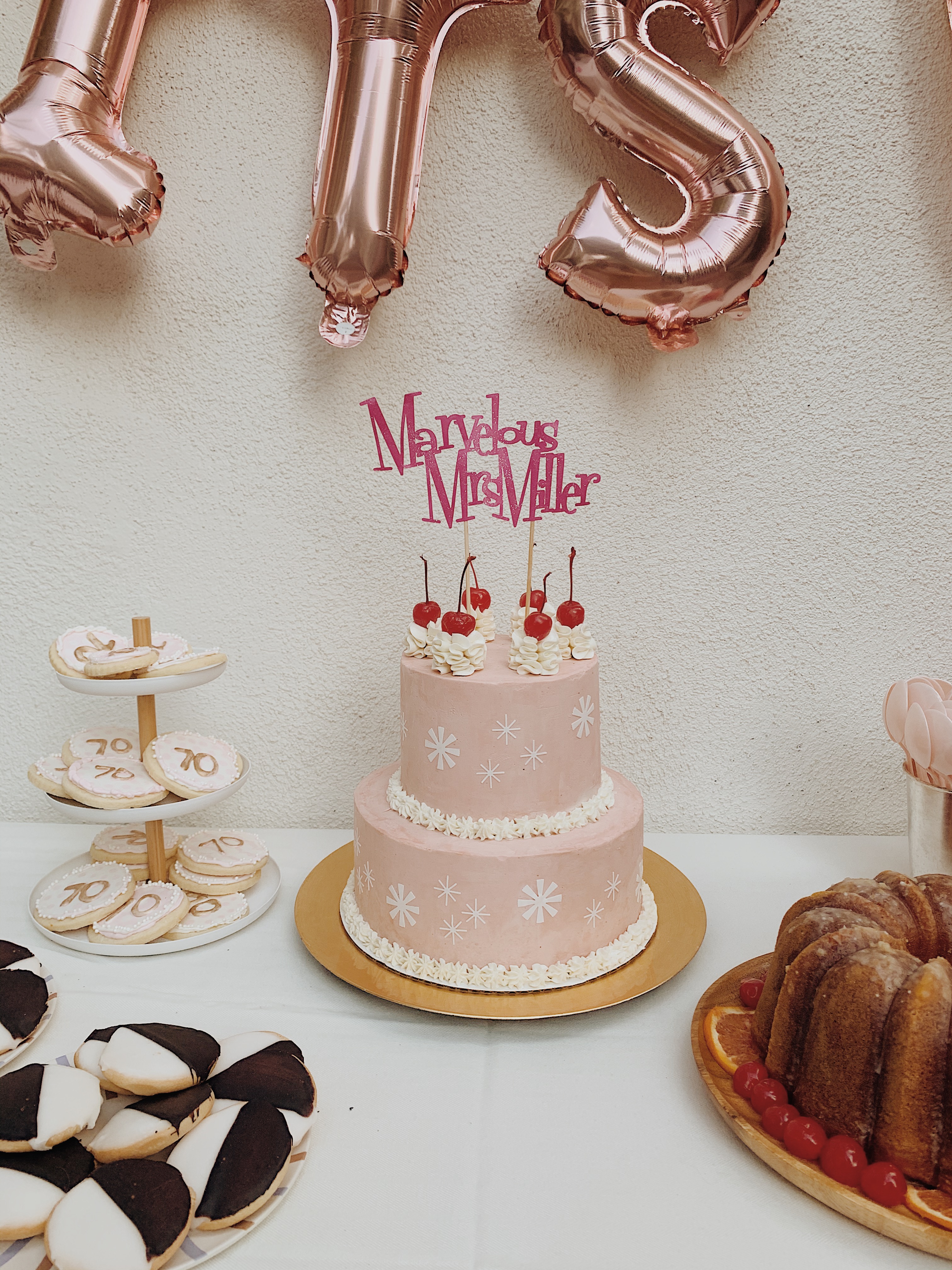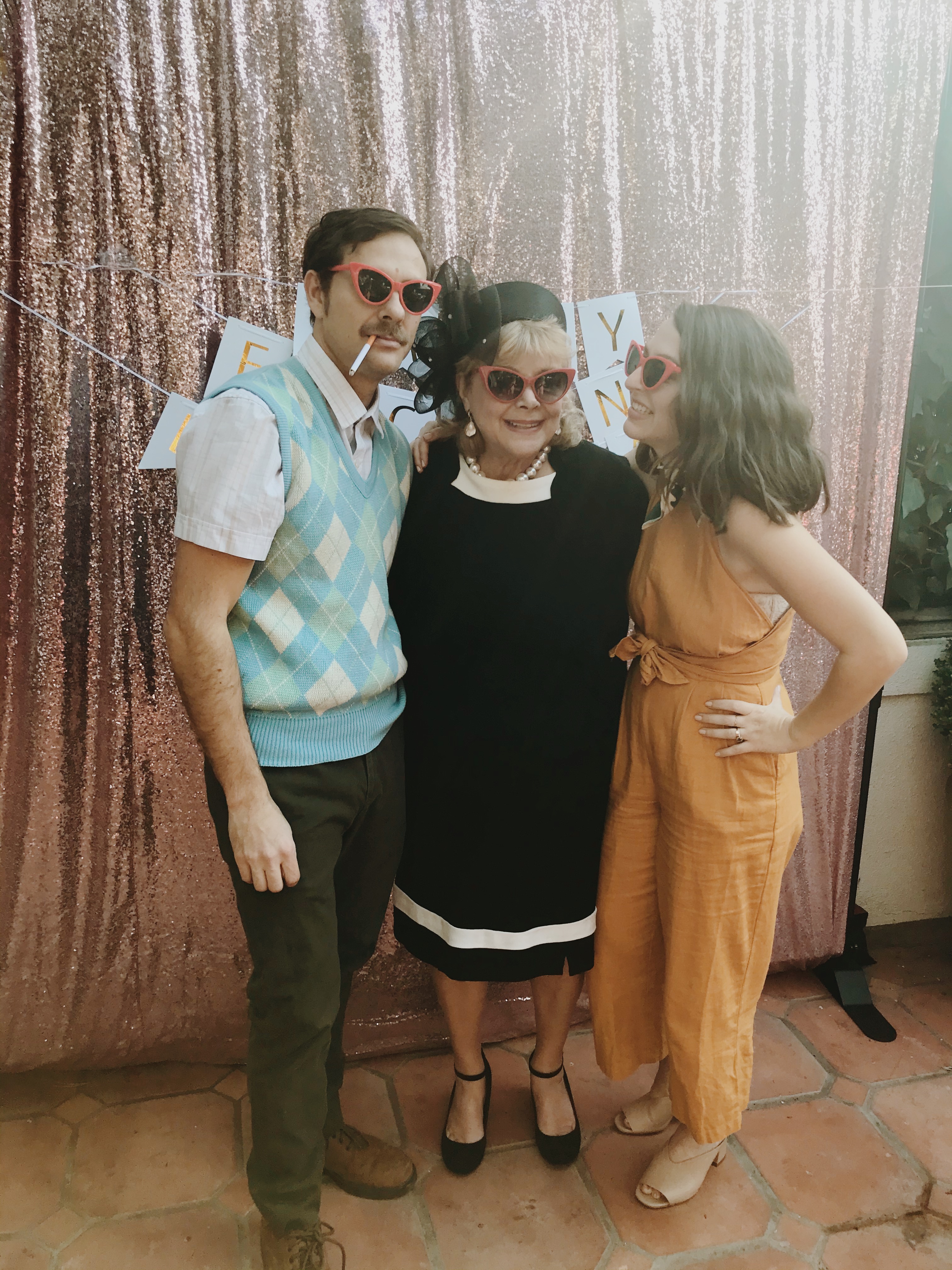 poppy dressed as lenny bruce, spray painted hair, fake cigarette and all, and did an awkwardly long winded performance for everyone haha. we had some family friends perform a few songs on guitar. my mom made a 50s playlist for the party, but i was really confused when bohemian rhapsody started playing lolol. we hired another family friend to do tarot card readings on the balcony above the party– another thing people loved!
it was suuuuch a fun day. but glad it's over so i can relax again! links for everything below, but lmk if i missed anything!
sources