diy faux ceramic napkin rings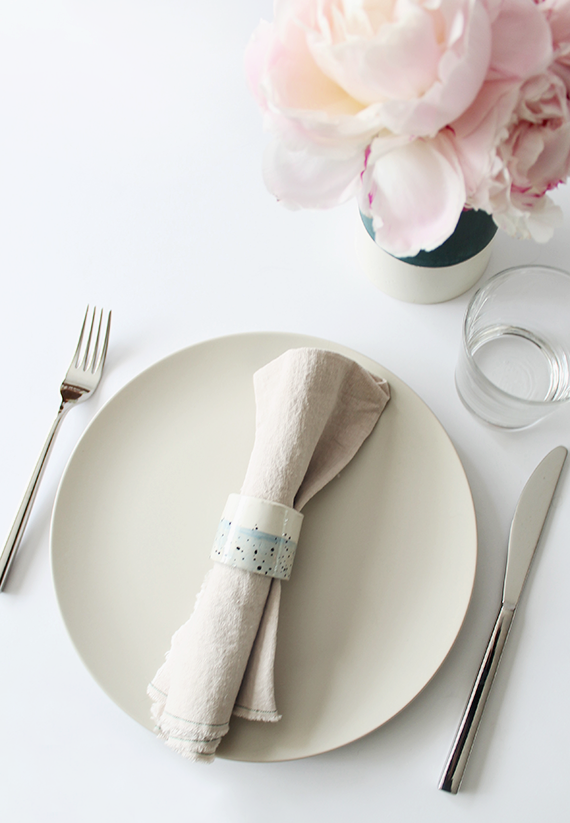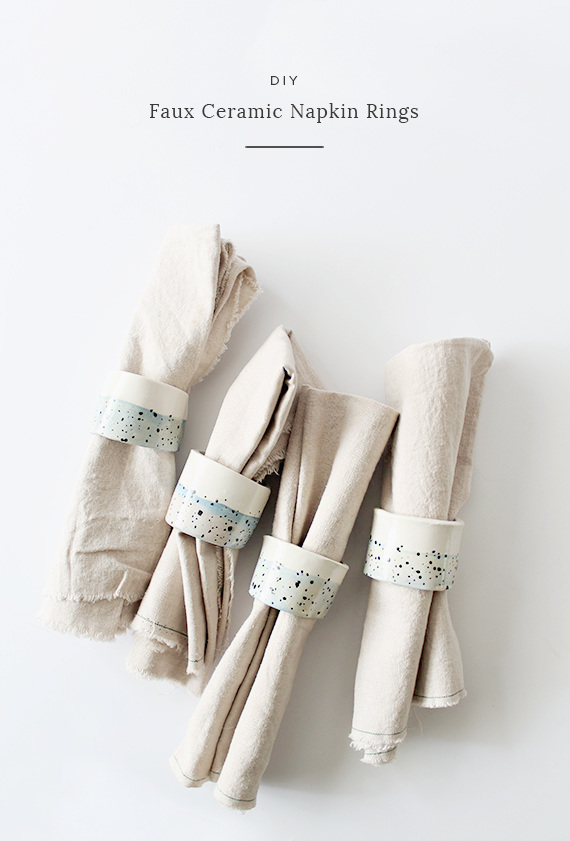 we weirdly don't own one set of napkin rings, nor did we register for any — maybe because napkin rings are kinda out of style? are they? who knows. anyway, i decided to make some! as you guys know, i am still loving the faux ceramic look you can do with polymer clay + glaze, so i went along with it.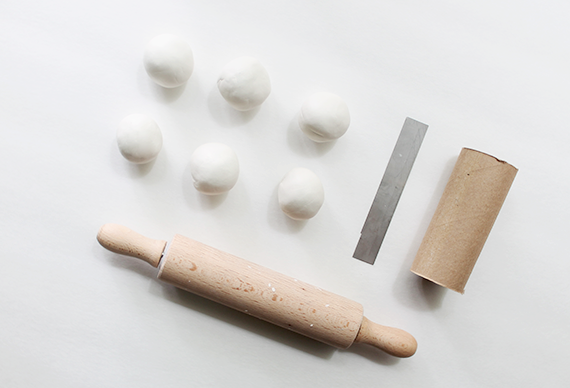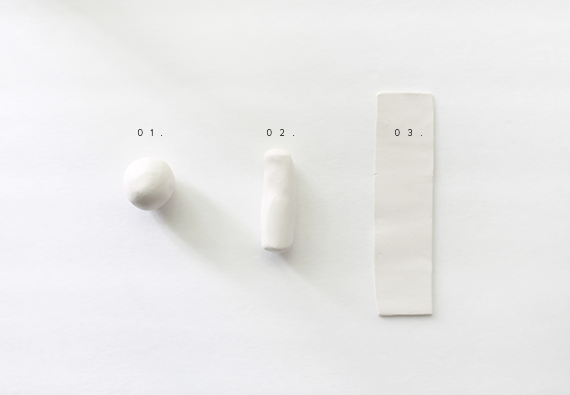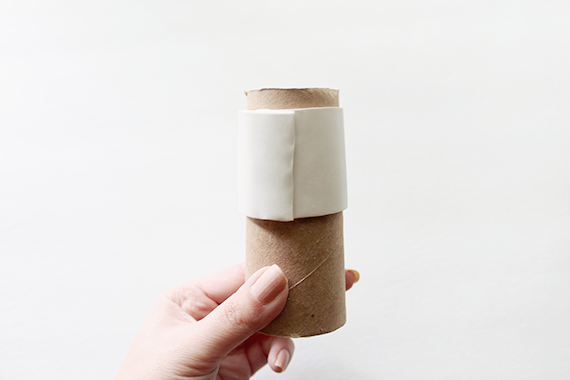 01. condition your clay and make large clay balls (!), however many napkin rings you want to make.
02. roll out one at a time to a wider shape, as you see in the photo above (#2). then roll it out flat (#3) and wrap around your toilet paper roll to make sure it fits across. trim off the edges and roll back on.
03. gently press the overlapping edge onto the underlapping. then slowly and carefully remove from the tp roll. you can finesse the shape back to how it was once it's off the roll.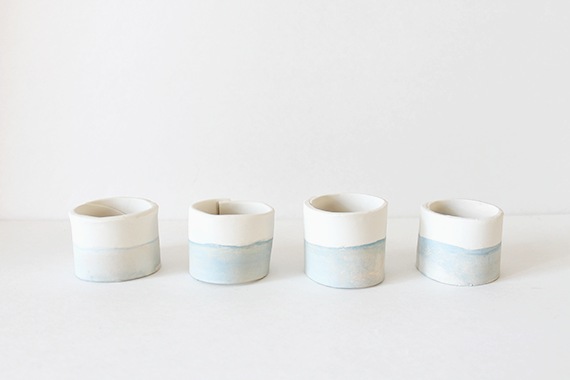 04. bake according to your package directions. once baked and cooled, mix up some paint colors. you can see my napkin rings are multi-toned, this is because i was feeling very indecisive when i was painting, and kept removing and trying new colors on top of each other. i actually ended up liking the pinkish tones under the blue, so if you want that look, that's how you get it.
05. water down your paint using actual water, and paint onto the rings. let dry.
06. using a tiny brush and black paint, carefully add the speckle pattern (or you can do it legit and actually thwap your brush at them. i'm too afraid of a mess to try that).
07. once dry, apply the gloss glaze. to avoid it sticking to the surface it's drying on, you can continuously pick up and move them around.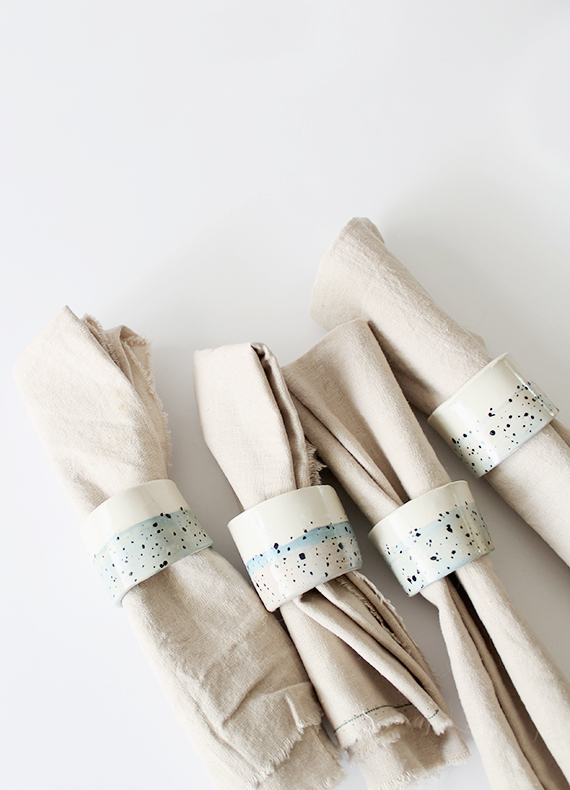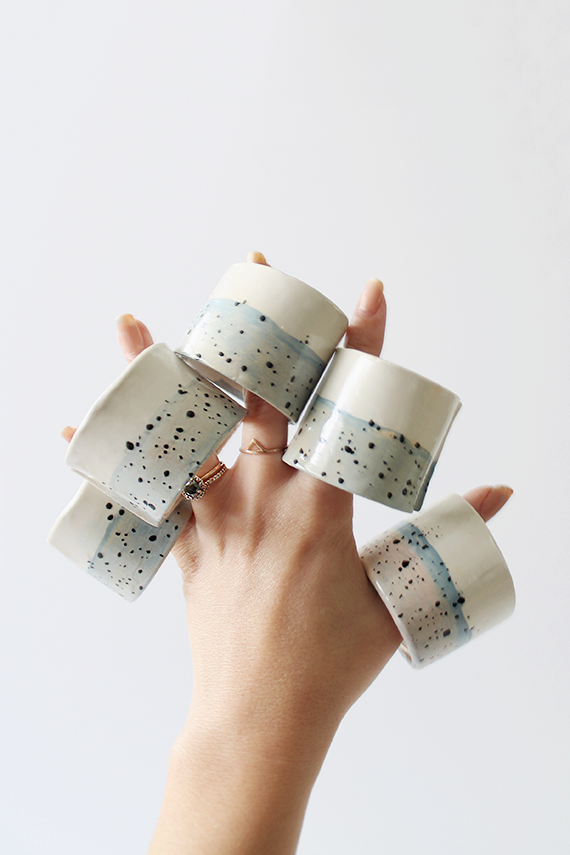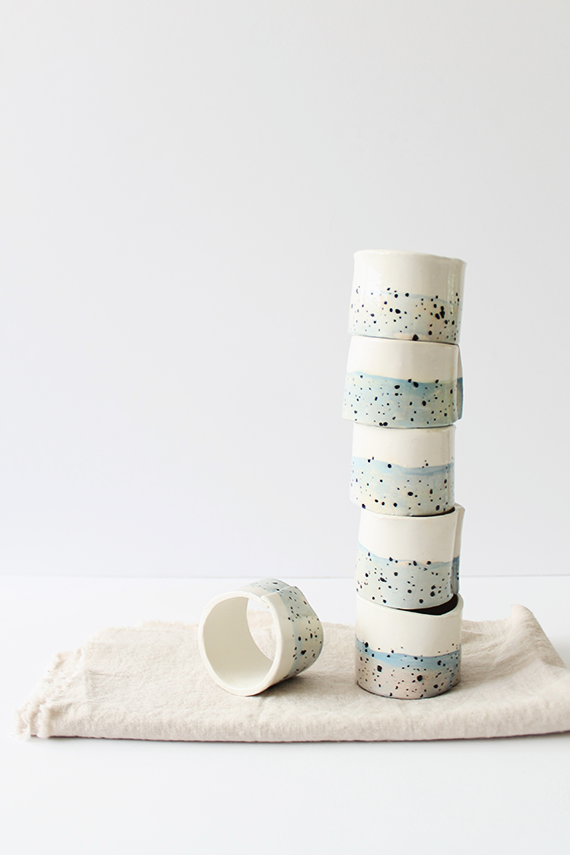 oh and hey did you see on instagram i started a hashtag for reader projects? so if you try anything out on your own, hashtag it #almostmadeperfect!