DIY stamped pencil pouches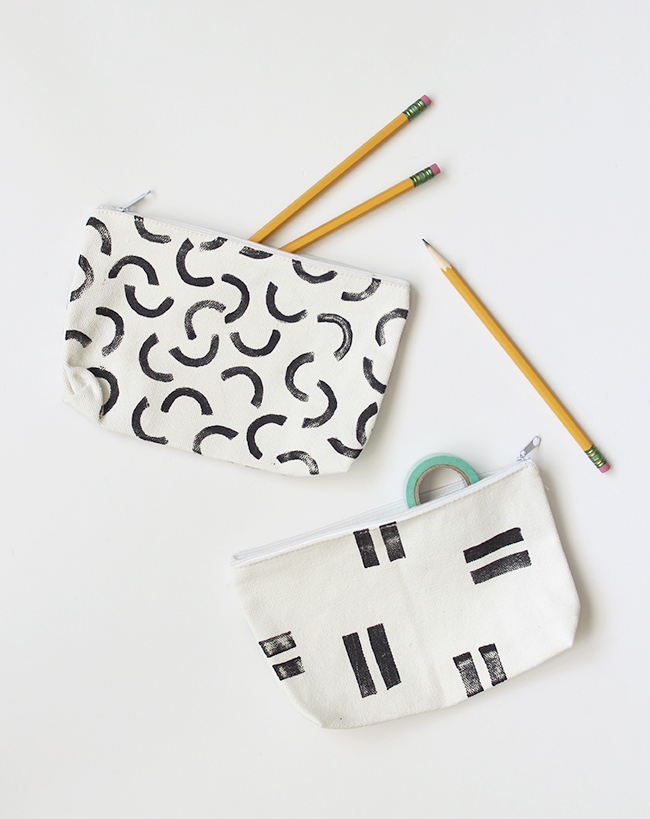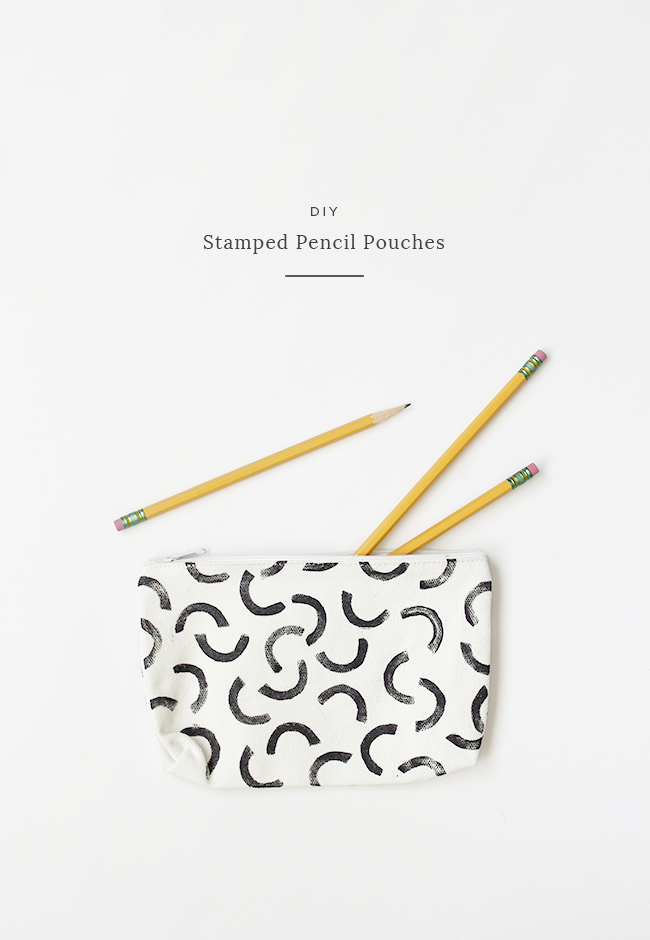 is post labor day way too late for another back to school DIY? my bad. but like — anyone who actually uses pencil pouches uses them all year long, so better late than never.
as you know, i love stamping (exhibit 1 and exhibit 2) – so i used the same method i do every time, but with brand new patterns!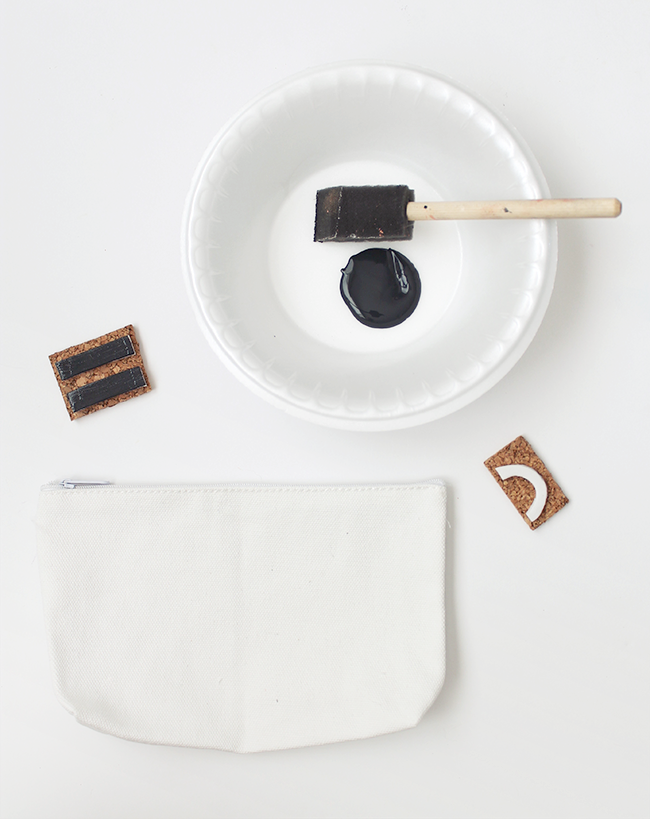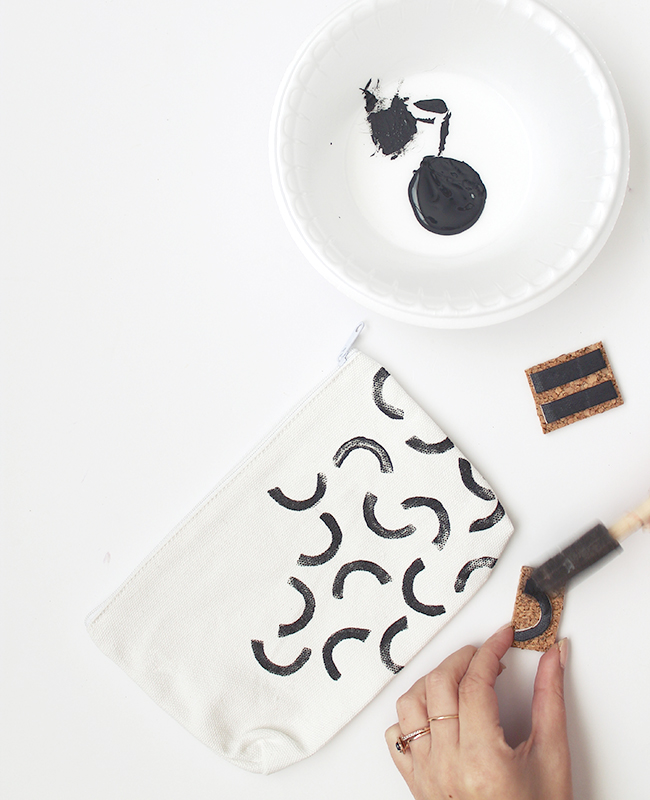 01. double up your craft foam to make it thicker. stick one piece onto another piece. (you could even triple it up if you want)
02. cut out your desired shapes from your craft foam. stick them onto a piece of cork board and then cut the cork to suit the size of your stamp.
03. flatten out your pencil pouches, and test out your stamp(s) on some scrap paper before using on the cloth. saturate your stamp with some paint, and stamp away!
04. let it fully dry before stamping the other side.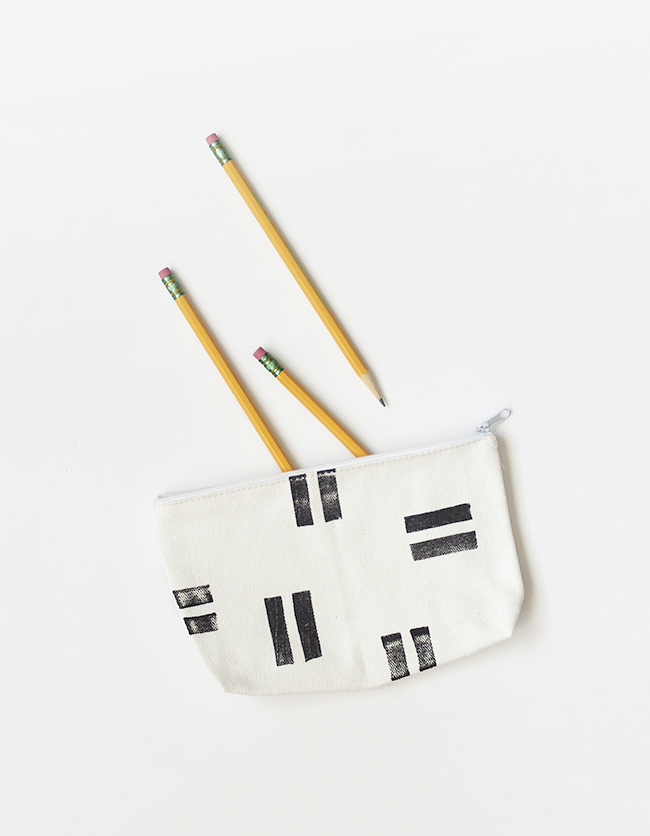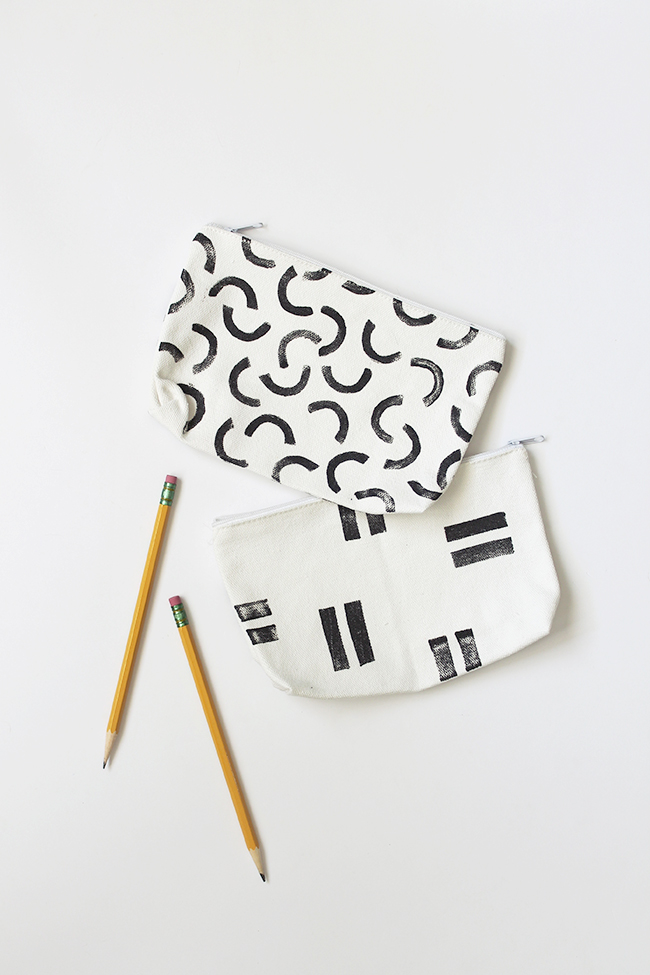 these could totally also double as cute little dopp kits or makeup pouches or even a little clutch if you wanna get super nuts. hope you try 'em!