diy drugstore candle makeover (with printable labels)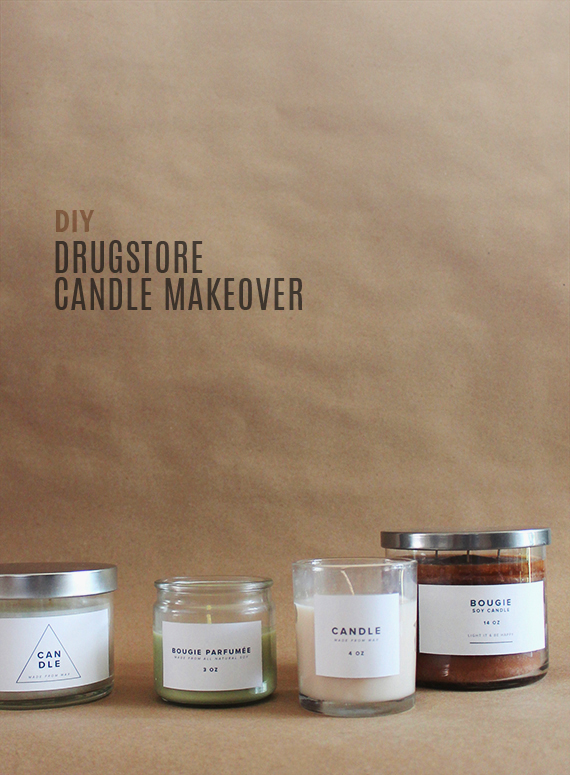 if you're anything like me, there's a huge difference between products with good packaging and products without it. there honestly might be a psychological reaction to good packaging, because i think a pretty candle just smells better. and that's insane, i know.
but seeing as how much you guys liked the diy pretty shampoo bottles, i think you are just like me!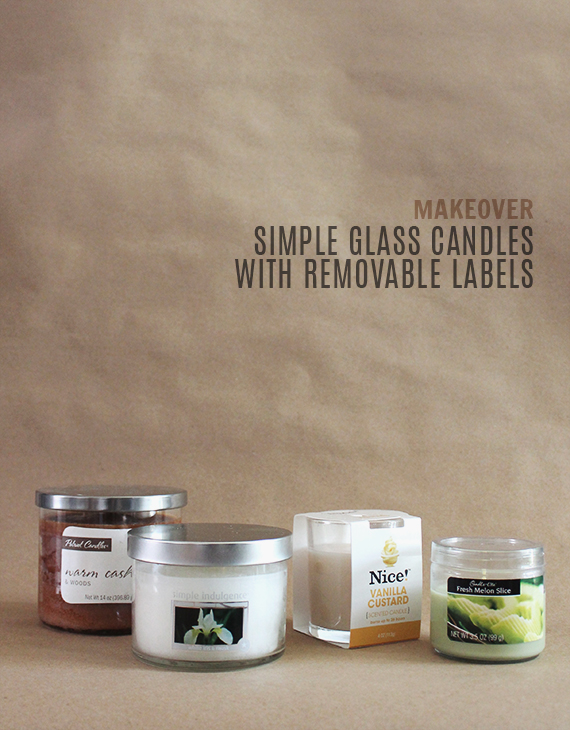 chances are, you might have a couple tackier looking candles around your house. whether you just like the smell, or you got it as a gift, or you can't imagine spending more than $15 on a candle — then pretty up your candles using the labels i've designed! also, today is earth day. and this post is totally about recycling. i planned that so well!
it was actually harder than i thought to find decent shaped / smelling candles in the drugstore. i ended up picking them all up from different stores to find a good variety (these are from target, walgreens, cvs & rite aid)
the labels say different ounces, just because i couldn't figure out what minimal candle labels should say, and everything in french sounds fancy, therefore … bougie.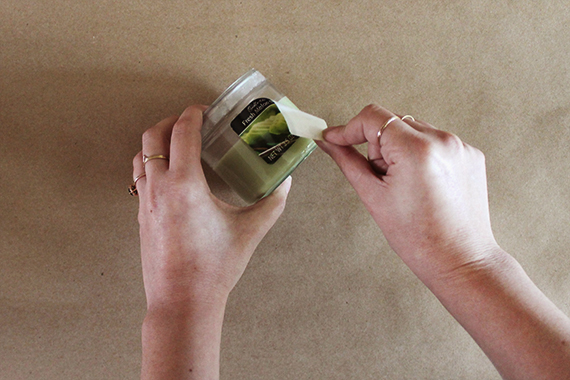 materials
full sheet label paper
an xacto
cutting board
t-square
pencil
washi tape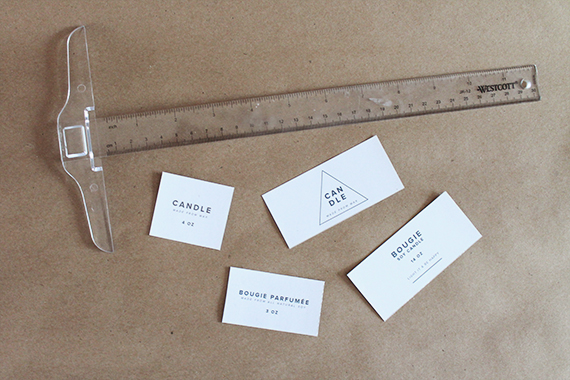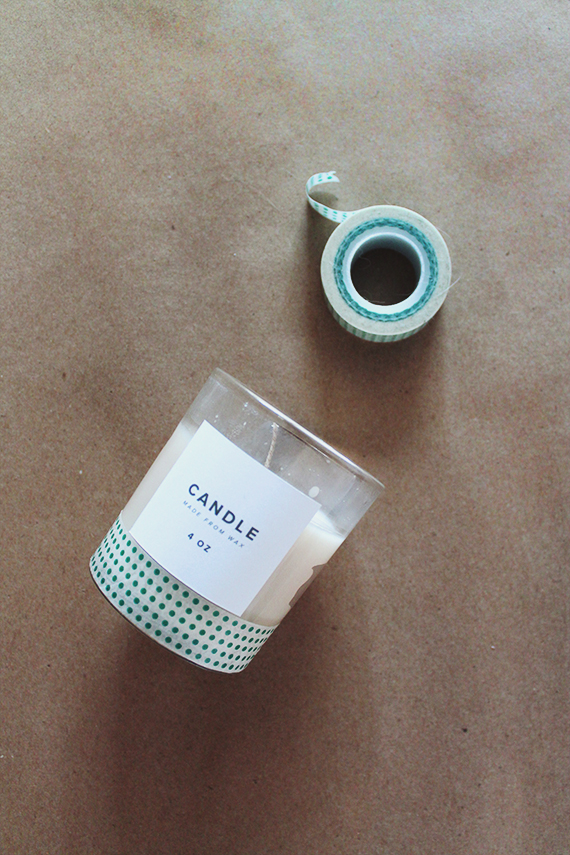 directions
01. remove the labels from your candles. if they're being jerks, soak in warm water and/or use goo gone to remove residue.
02. print out the labels below. they don't have any guides or borders because the shape and size of your candle can dictate how big or small your label can be. for instance, i decided on a small square shape for the small white candle. use your best judgment!
03. using your t-square, lightly mark the shape you want to cut on each label. make sure you cut as straight as you can.
04. once you have your labels cut out, use your washi tape as a guide to where you want to place your label. try to get the washi tape as straight as possible onto your candle, because it's pretty hard to apply these on straight without a guide.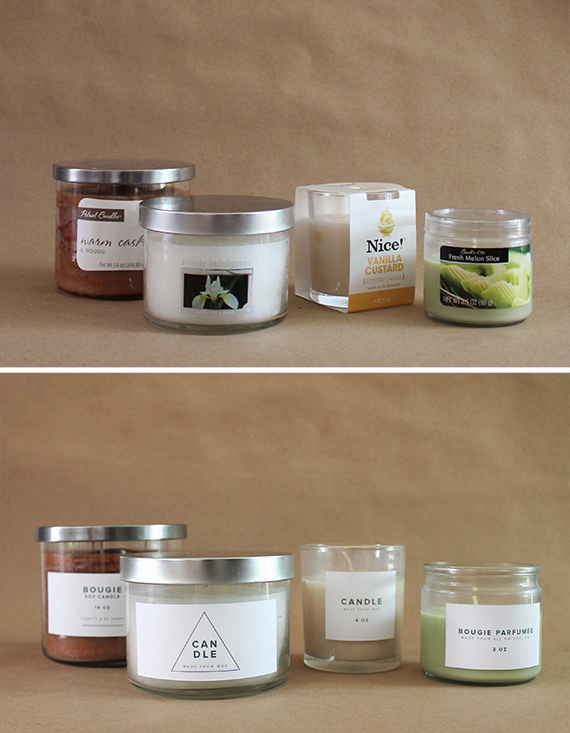 yay. you now have MUCH better looking candles without spending hundreds of dollars.