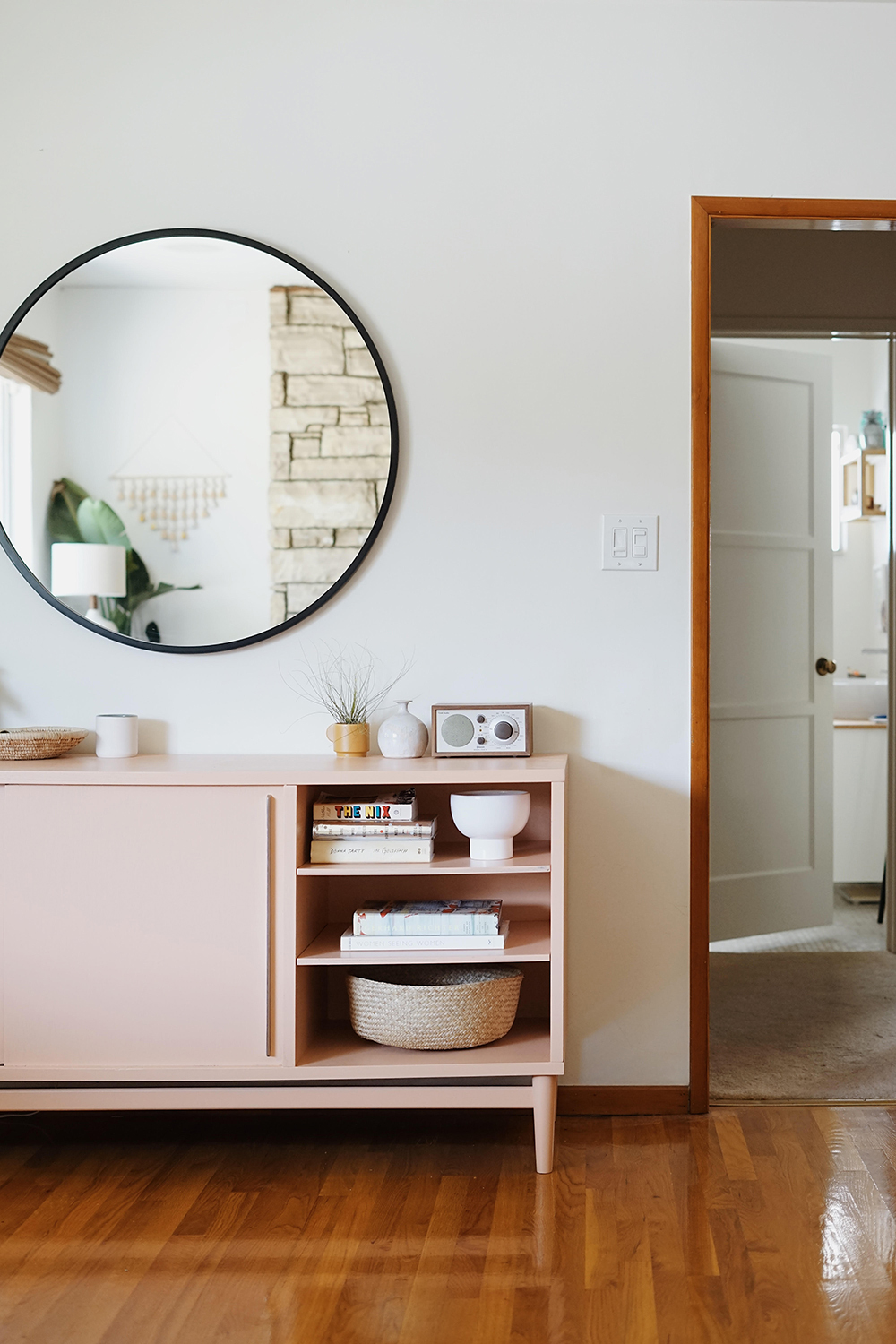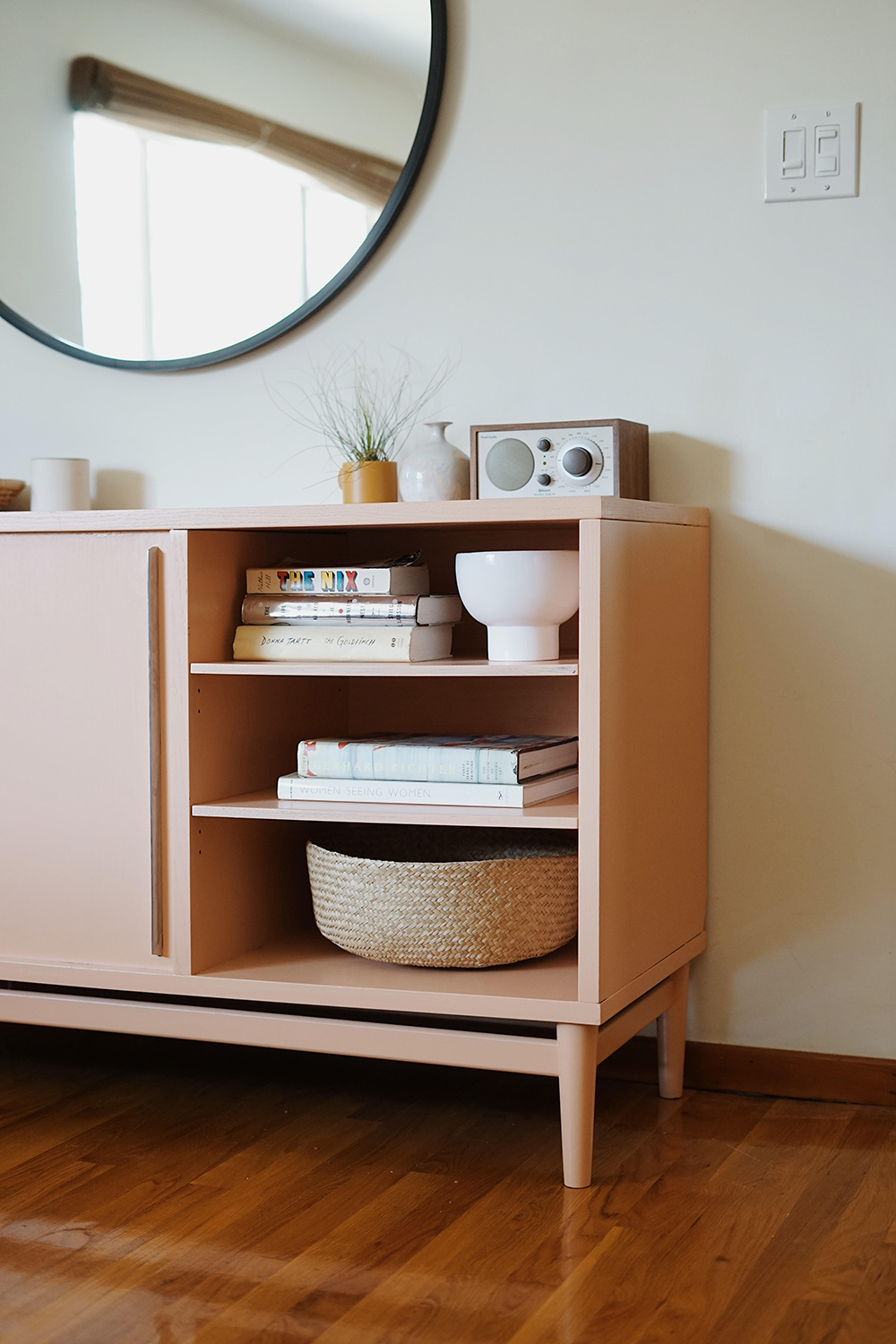 this post is in partnership with ace hardware
all opinions are my own
it has been so long since i've redone furniture — but i used to do it constantly! i had this one little side table i bought from the fairfax flea market that i painted a new color almost every year as my taste was evolving. (it finally evolved into my taste today and the table has now found a new home… i think. it might actually be deep in the garage.)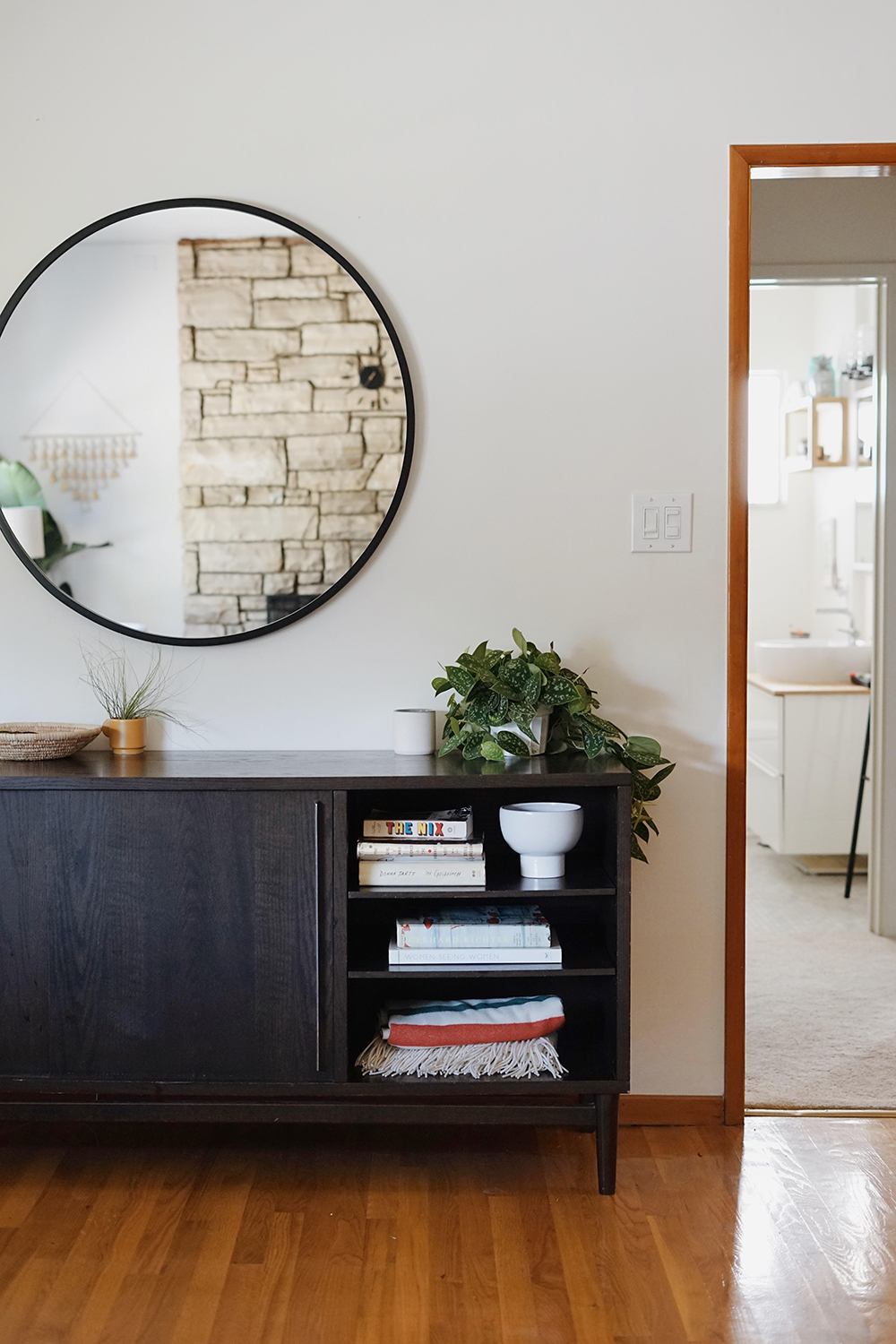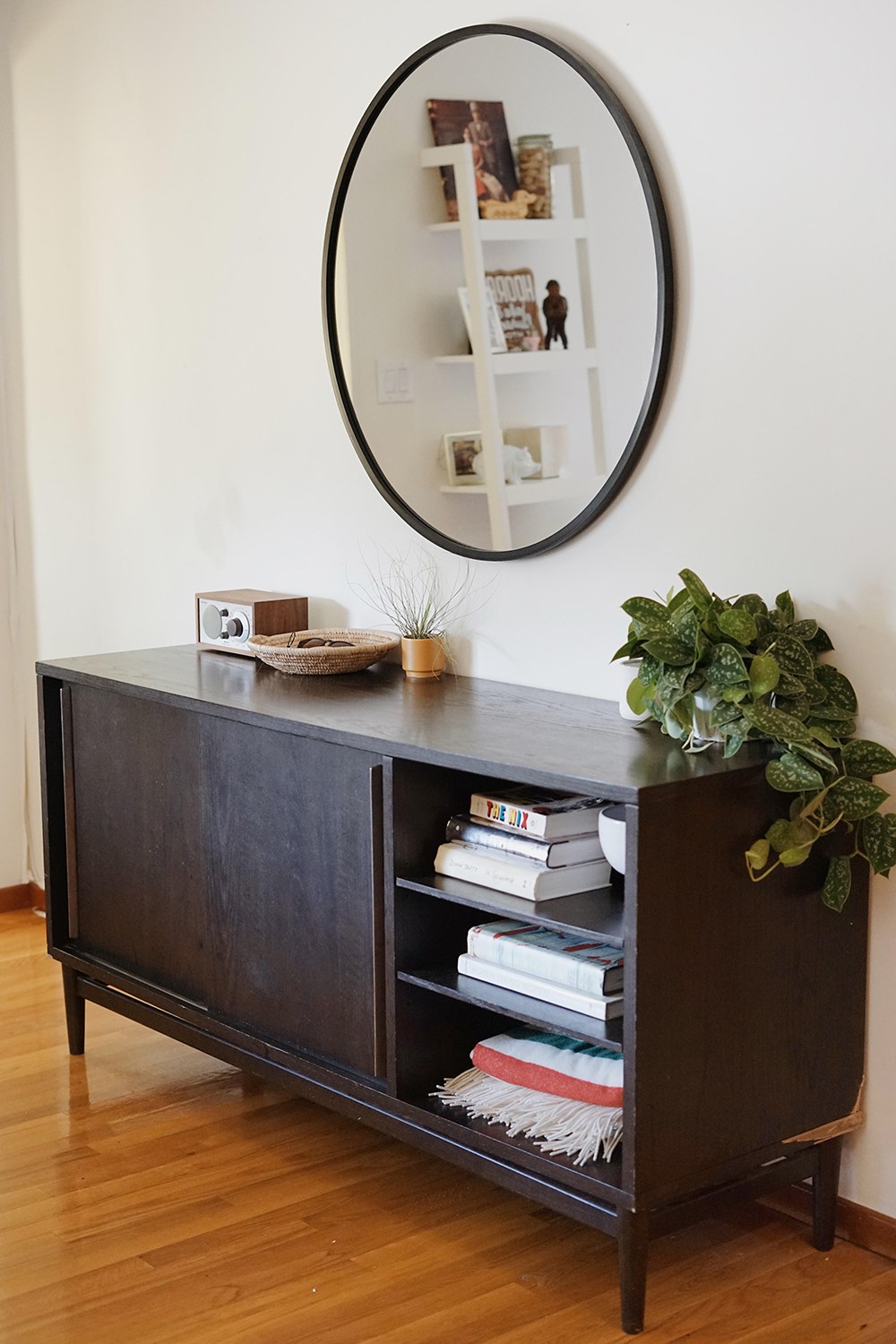 when ace hardware reached out to have me paint a piece of furniture in need of an update — i immediately thought of this cabinet in my brother and sister in laws house. it's right in the front when you walk into their home, and while it obviously provides a lot of storage, the large size and the dark color were making it feel really heavy, and ultimately making the room feel darker as a whole. it also had a bunch of damaged spots from their dogs, so basically it was in desperate need of a makeover.
i feel like blush has basically become a neutral color these days, and i was leaning towards blush right away to give the room a subtle little pop of color, without being so crazy that they would get sick of it. after scouring my color board on pinterest, i felt pretty confident in what i was looking for before going by ace to pick my paint.
once i got to the paint studio, i narrowed down my favorites to half a dozen and texted gid and all of my friends and pretty much every employee before ultimately choosing the color peanut butter from clark+kensington, in a satin finish (color 11A-3.) they have a baby too, so clark+kensington paint was perfect for this high-traffic piece because it's durable, stain resistant and stays cleaner, longer. it's super easy to clean (for when my nephew inevitably attempts to destroy it).
i was able to get everything i needed when i picked up the paint, but if you forget something or something is missing, and with ace's extra mile promise you can contact the store to purchase all missing items over the phone and have them delivered for free, which is amazing. we got some wood filler and glue to fix up the problem areas, but the paint also helped hide them all so well.
first we sanded down the entire credenza, and then wiped it clean. this part took quite a while, but is crucial because otherwise the paint is more likely to peel off.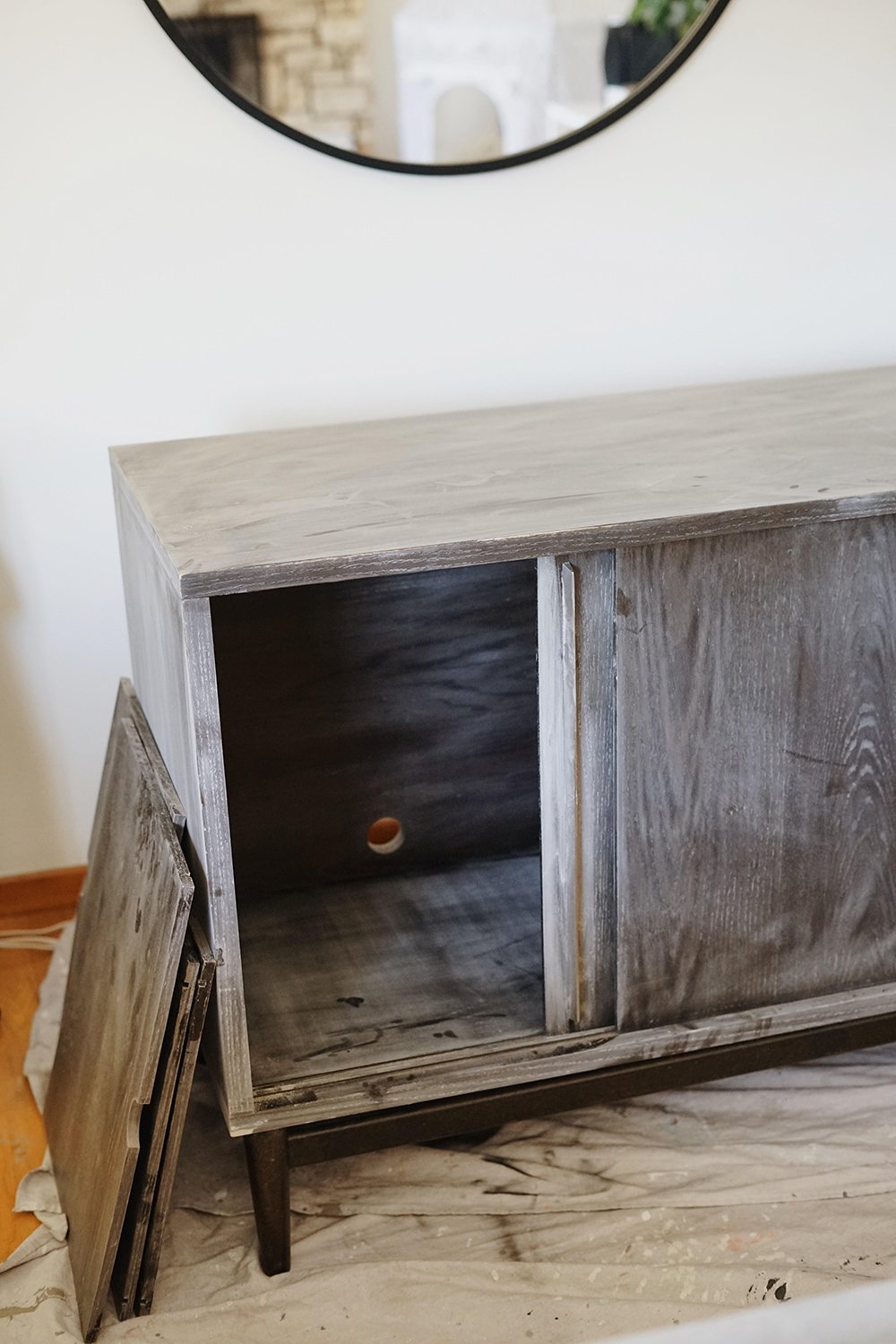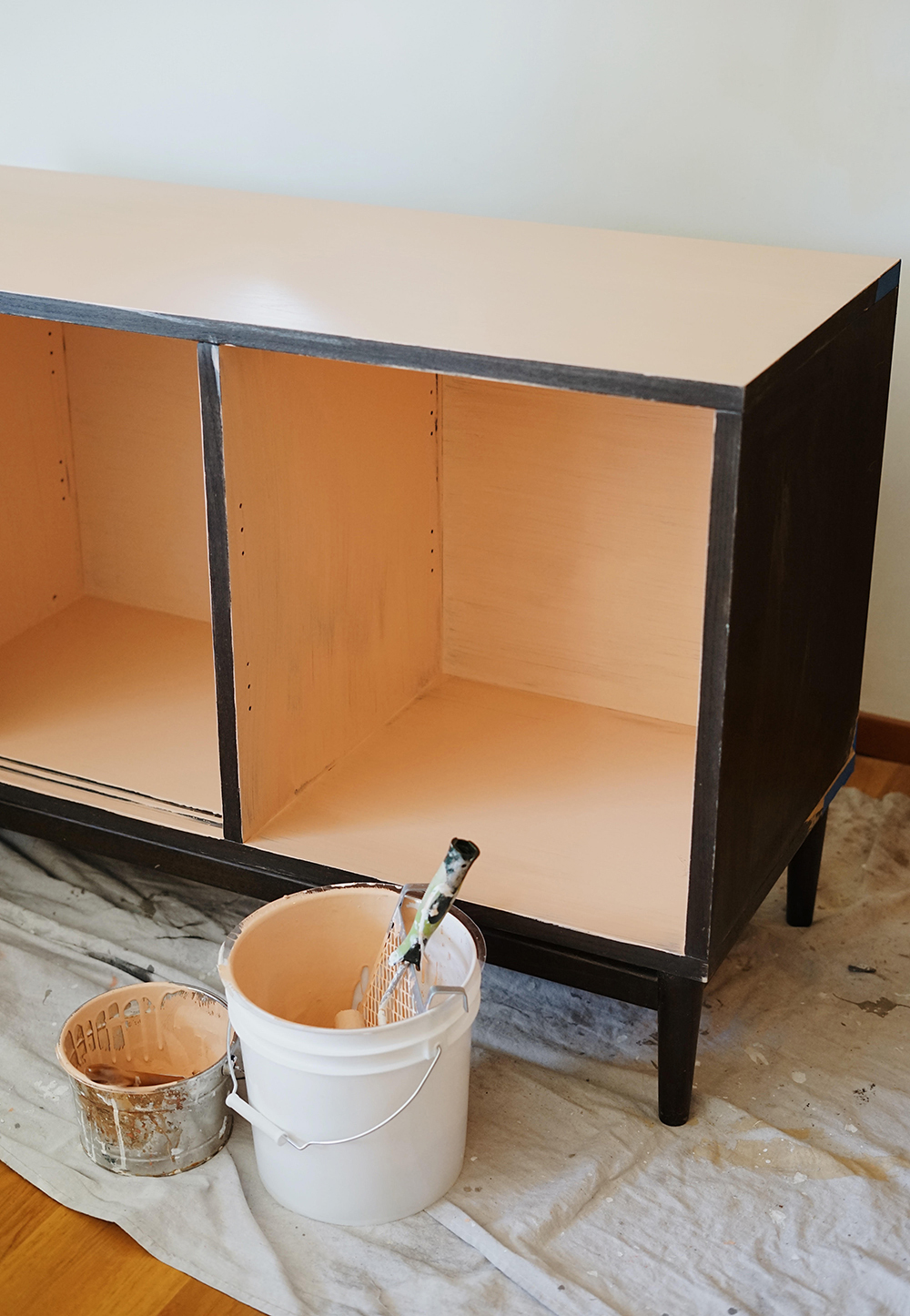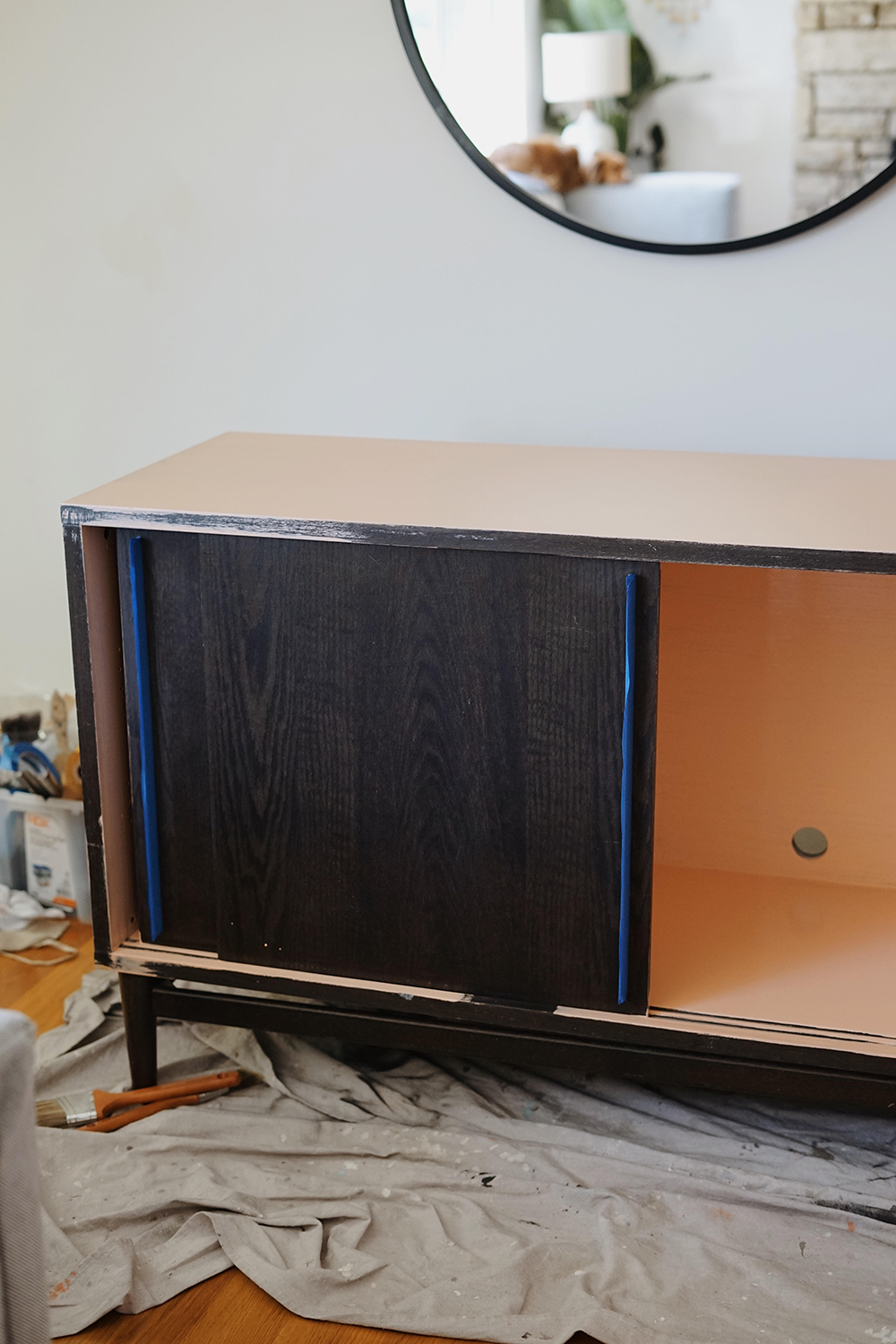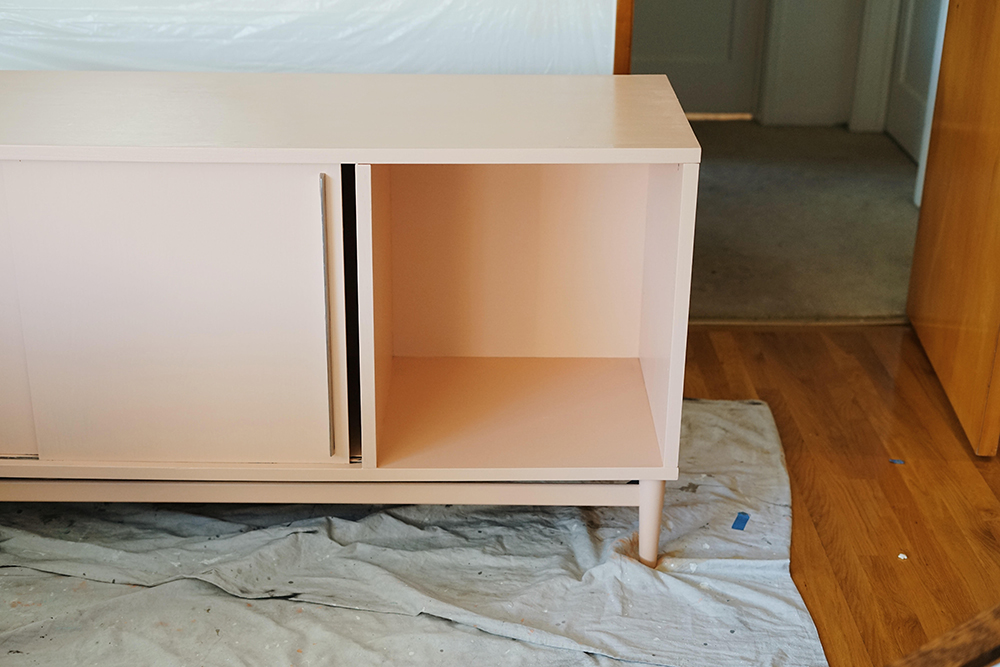 all of clark+kensington paints are paint and primer in one, which is so nice to skip that step. we did two coats with the premium interior satin enamel to really cover up the black, and it came out so good!
then we actually let it dry for 12 hours before i got to come back and style it back up for photos. thank god i don't live there because i've never waited that long for anything to dry.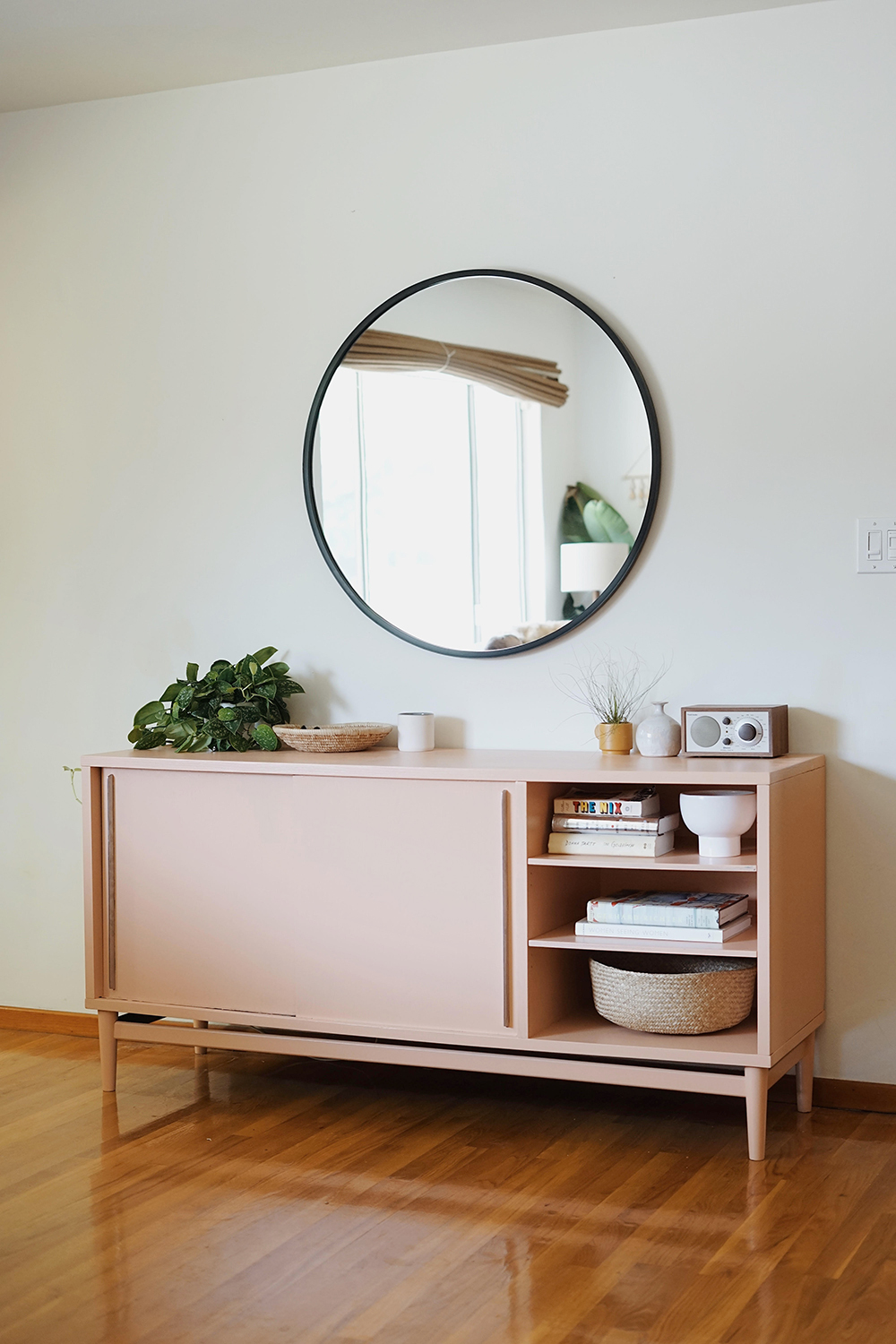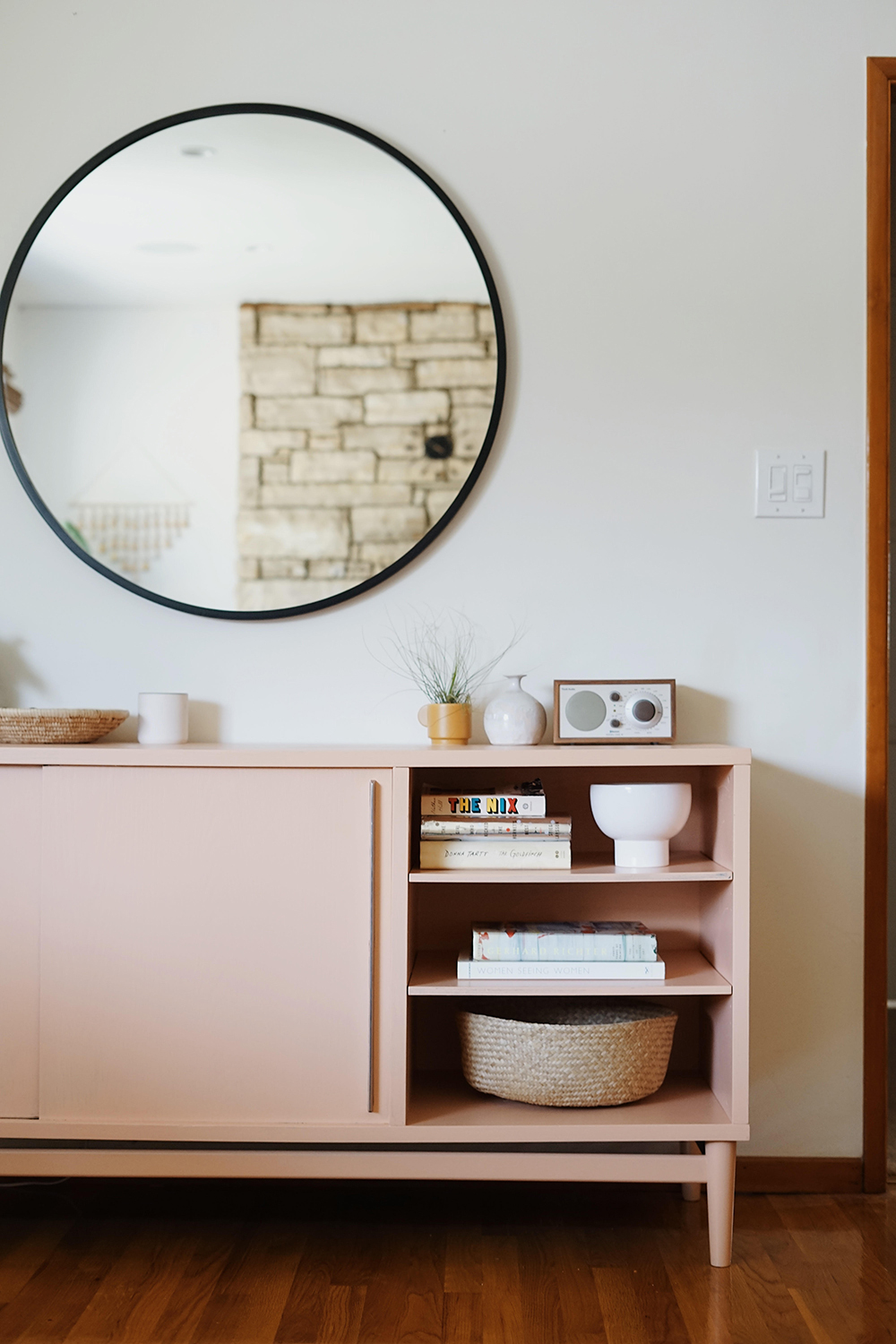 i am so happy with how it turned out, and so are my brother and sister in law. it totally brightens up the room and feels so fresh and sort of like an entirely different piece of furniture. i honestly didn't even really see the shape of it until it was painted.
the room feels so much happier now!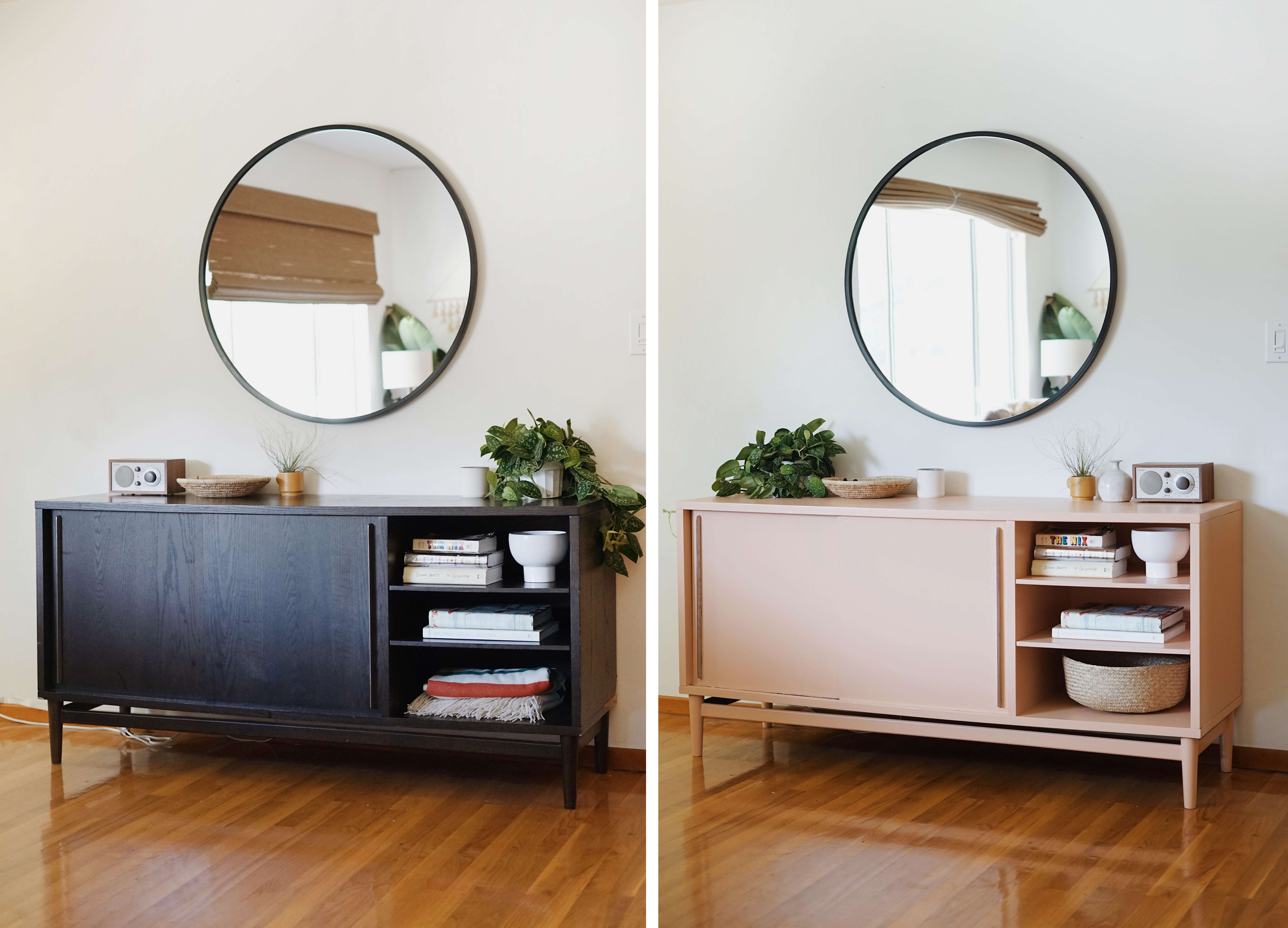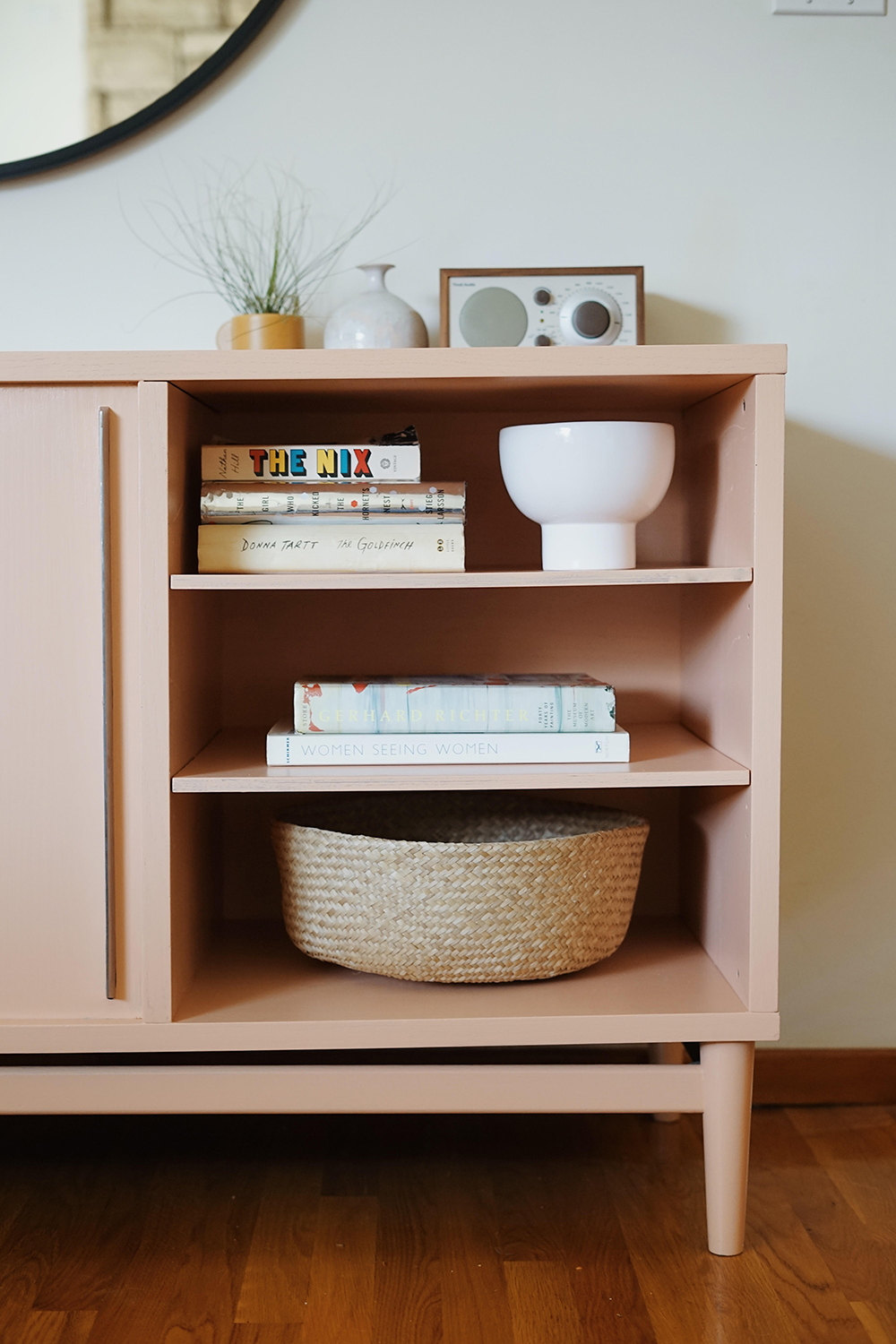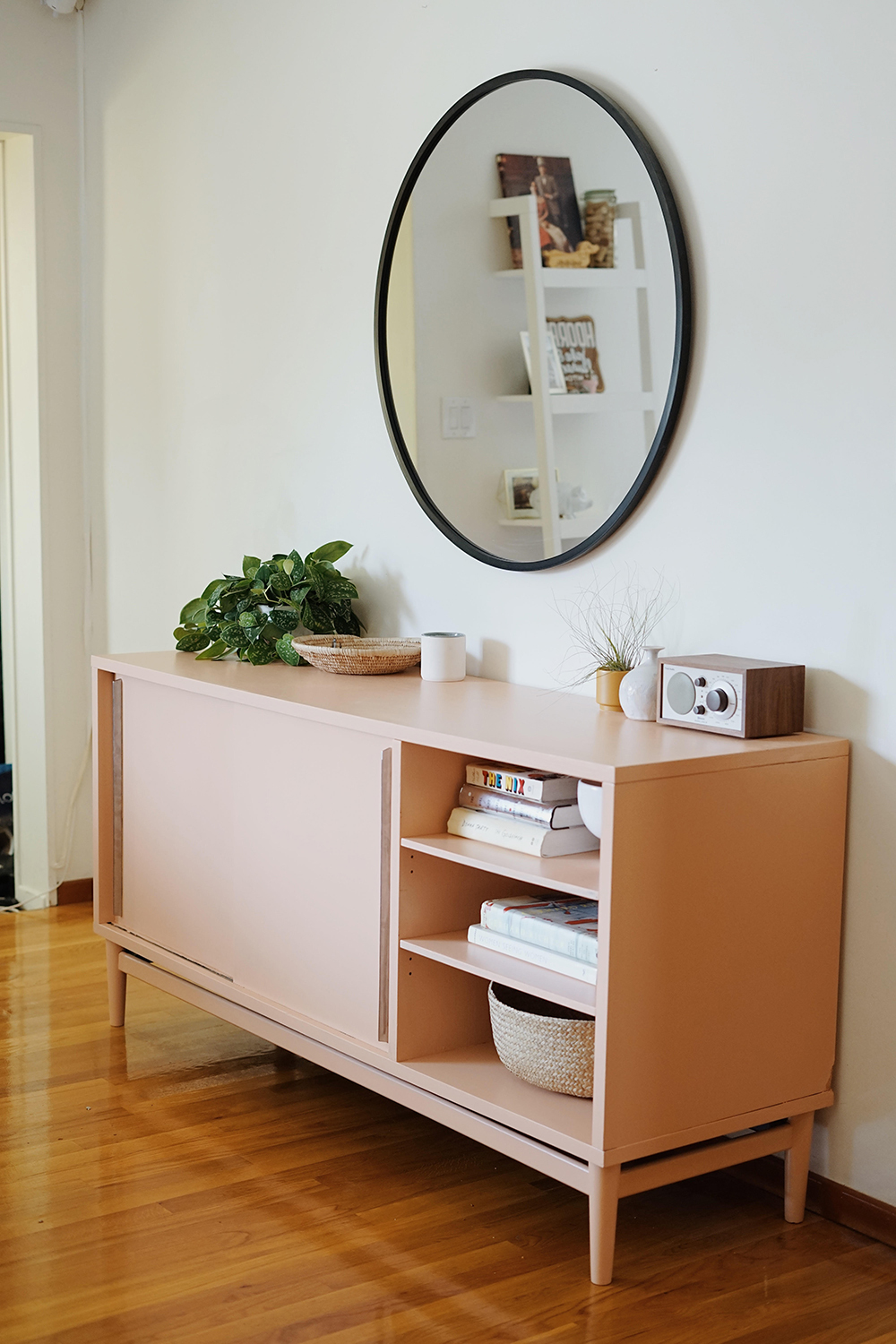 click here to find your local paint studio at ace! 
and ps i'm doing a giveaway on instagram today for $100 gift card to ace hardware — so make sure to go enter!