diy faux gem wine stoppers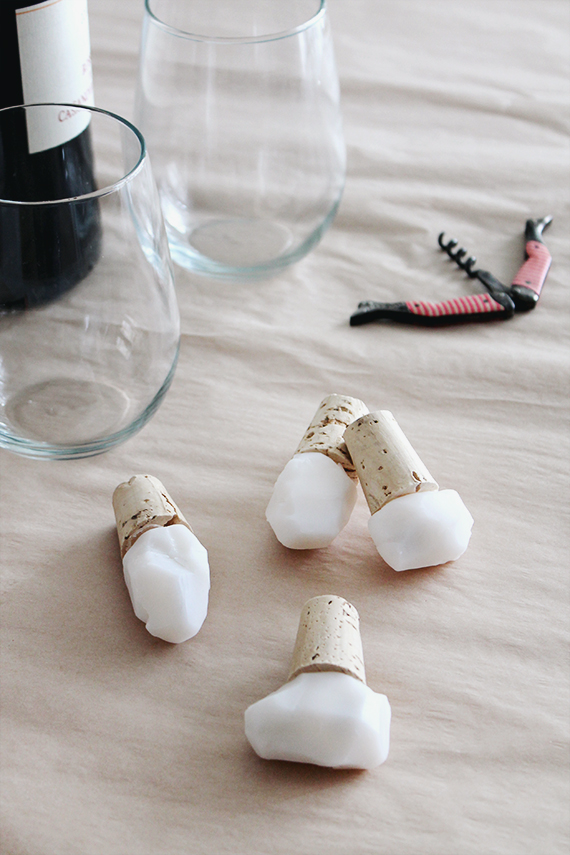 i love crystals and gemstones and all minerals really — but when i found this "translucent" clay, i was like HEY i can make crystals. well turns out the clay doesn't look as translucent when it's not a thin sheet. but it does have a nice gem like finish. they're not crystal clear like i planned for, but i still like them.
i tried this project twice. i used fimo translucent clay which was supposed to be less translucent than premo, but the premo came out orange for some reason. so fimo is the one i recommend.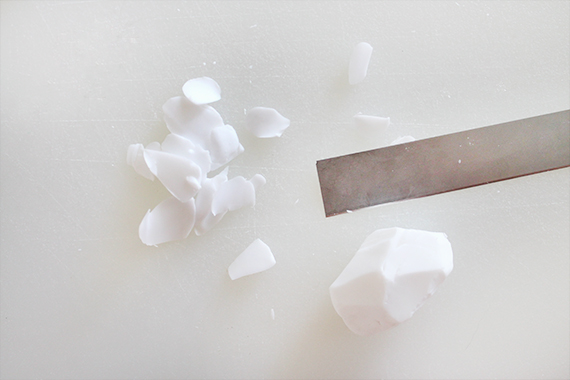 materials
fimo translucent clay (i used two packages cut into halves to make four wine stoppers)
a sharp blade
corks
glue (i used e6000 industrial glue)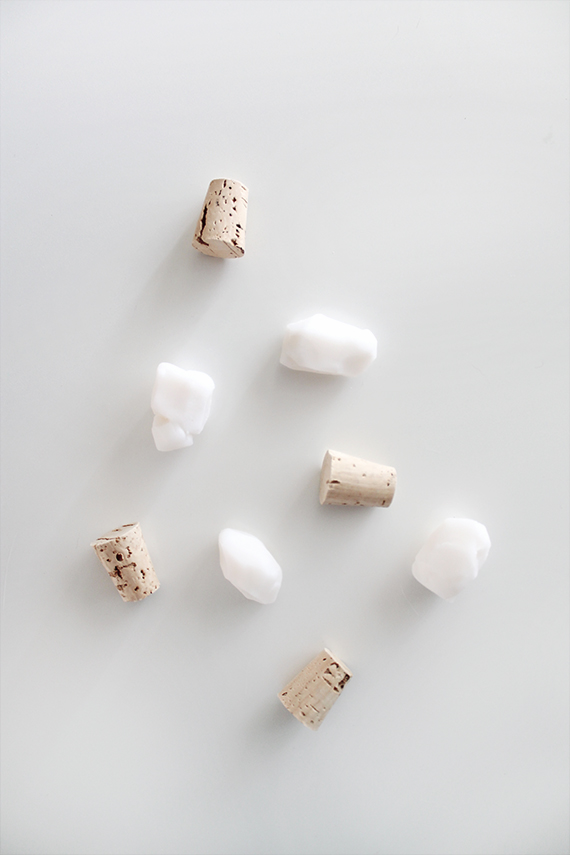 no brainer directions
condition and soften your clay, but not to the point where it's warm. make your shape and place it over your cork to make sure it fits the size properly.
start cutting edges, basically just create planes everywhere. trim off one side of the surface to create a flat bottom.
bake according to the directions on the package.
once dry, glue onto your corks. let dry.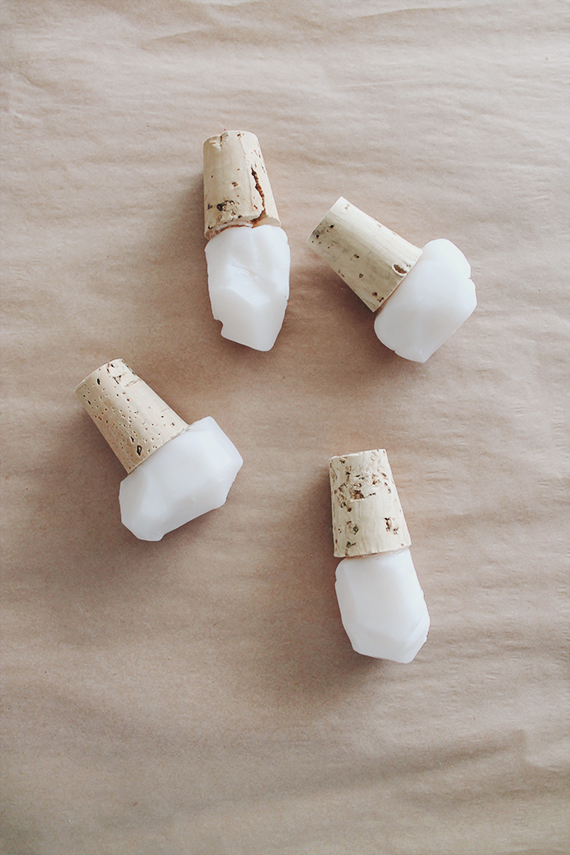 it's of my personal opinion that these would make fantastic cheap, easy wedding favors or gifts.