diy monogrammed leather cufflinks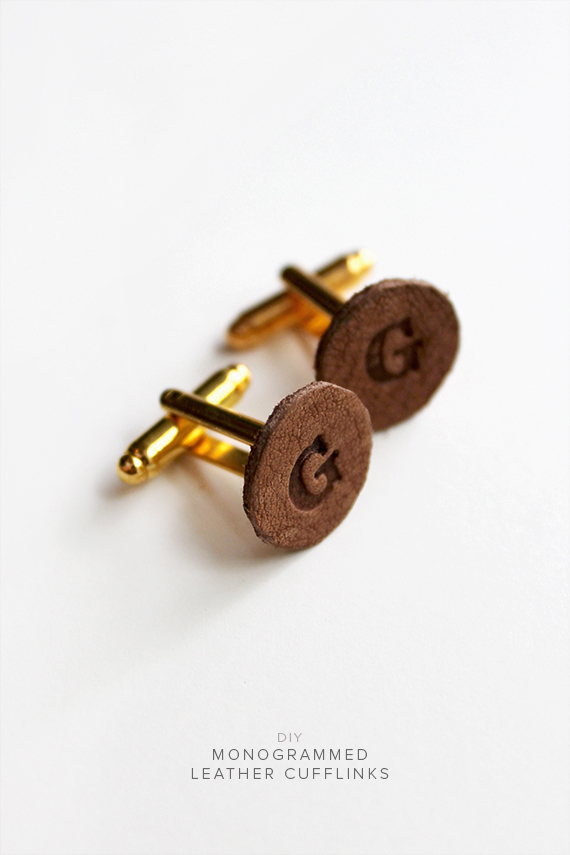 so like i said — cufflinks turned out to be the easiest father's day gift ever, so i made two cufflink DIYs! in case you missed yesterdays geo cufflinks, click here!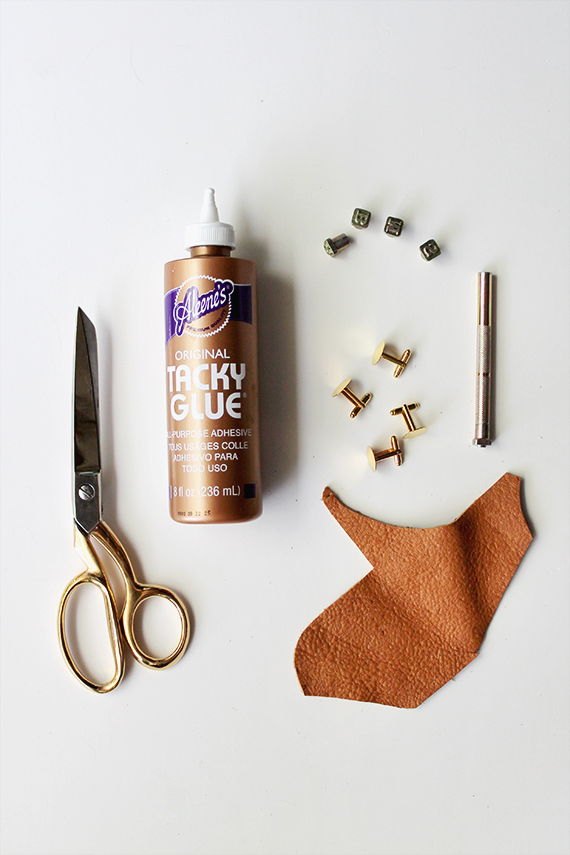 materials
gold cufflinks

leather remnants

alphabet punch

tacky glue

scissors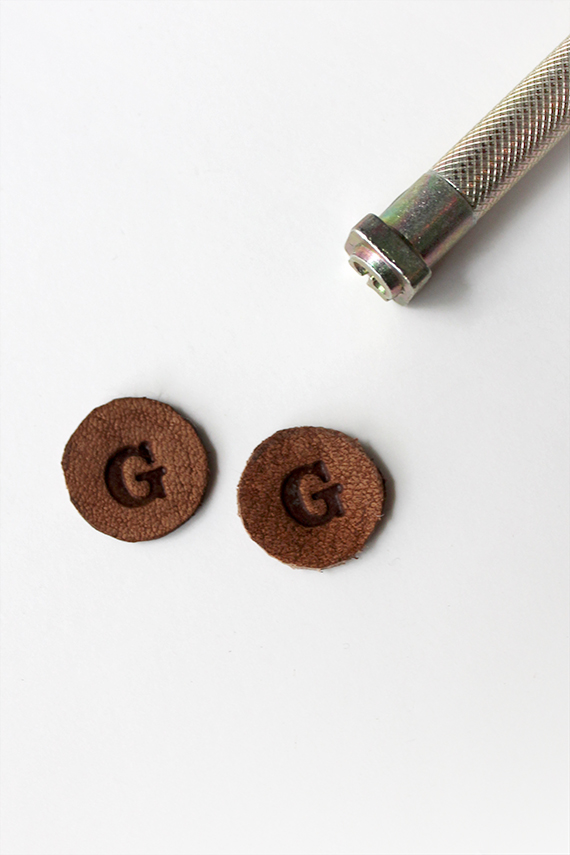 directions
01 | using your cufflinks as a template, trace around the edges onto your leather and cut your circles out. this will be the hardest part of the project, i swear. do your best to make the shapes as round as possible and use the thinnest leather to make it as easy as you can.
02 | once cut, dampen your leather circles with a wet paper towel and stamp letters in.
03 | glue onto your cufflinks and let dry!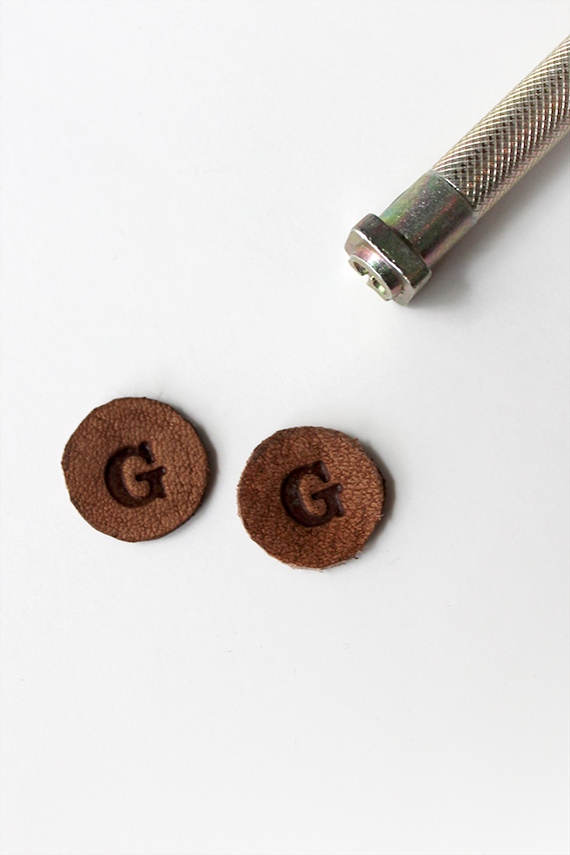 i promise that's the last cufflink DIY! i ran out of blank cufflinks!