printable autumn/winter bucket list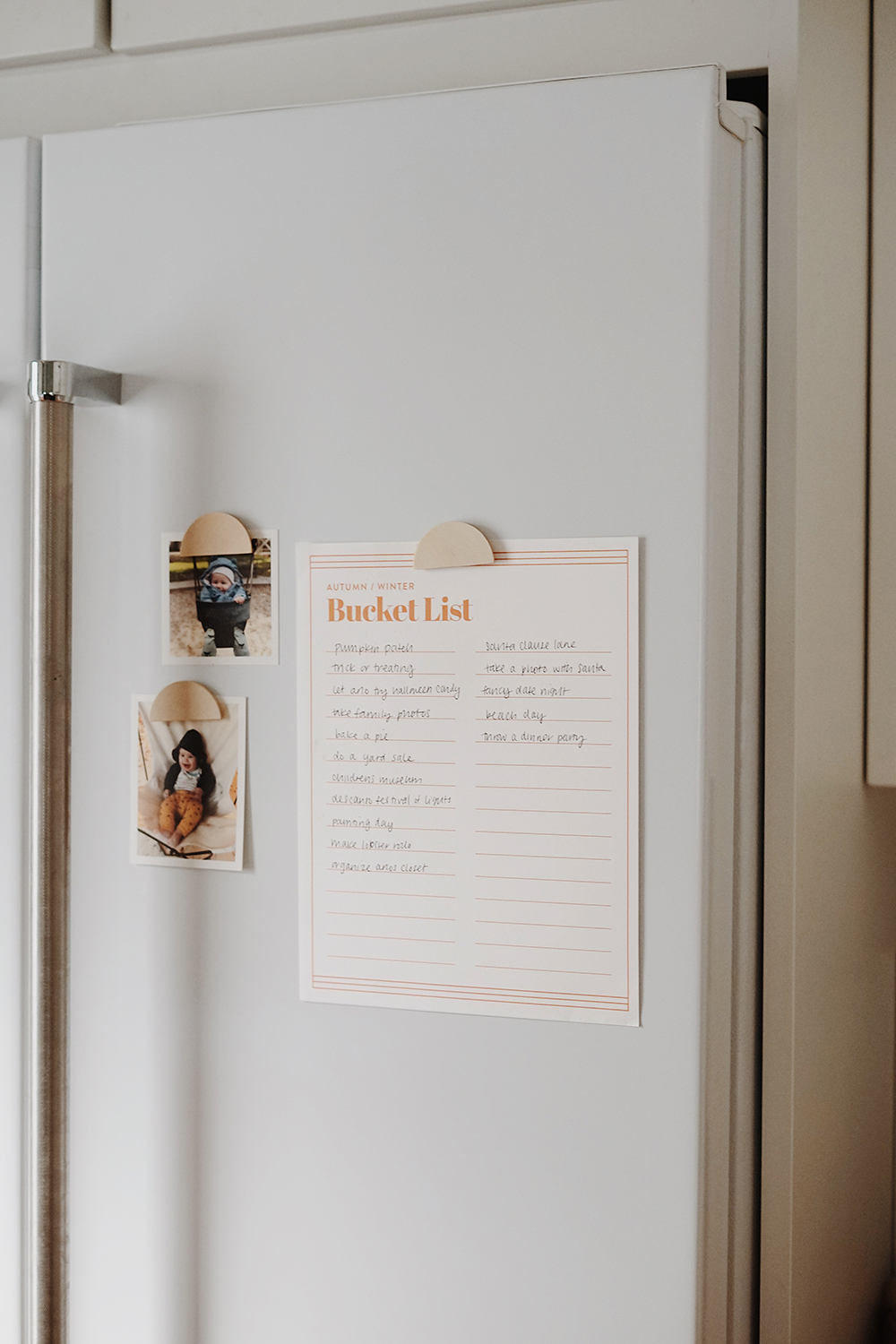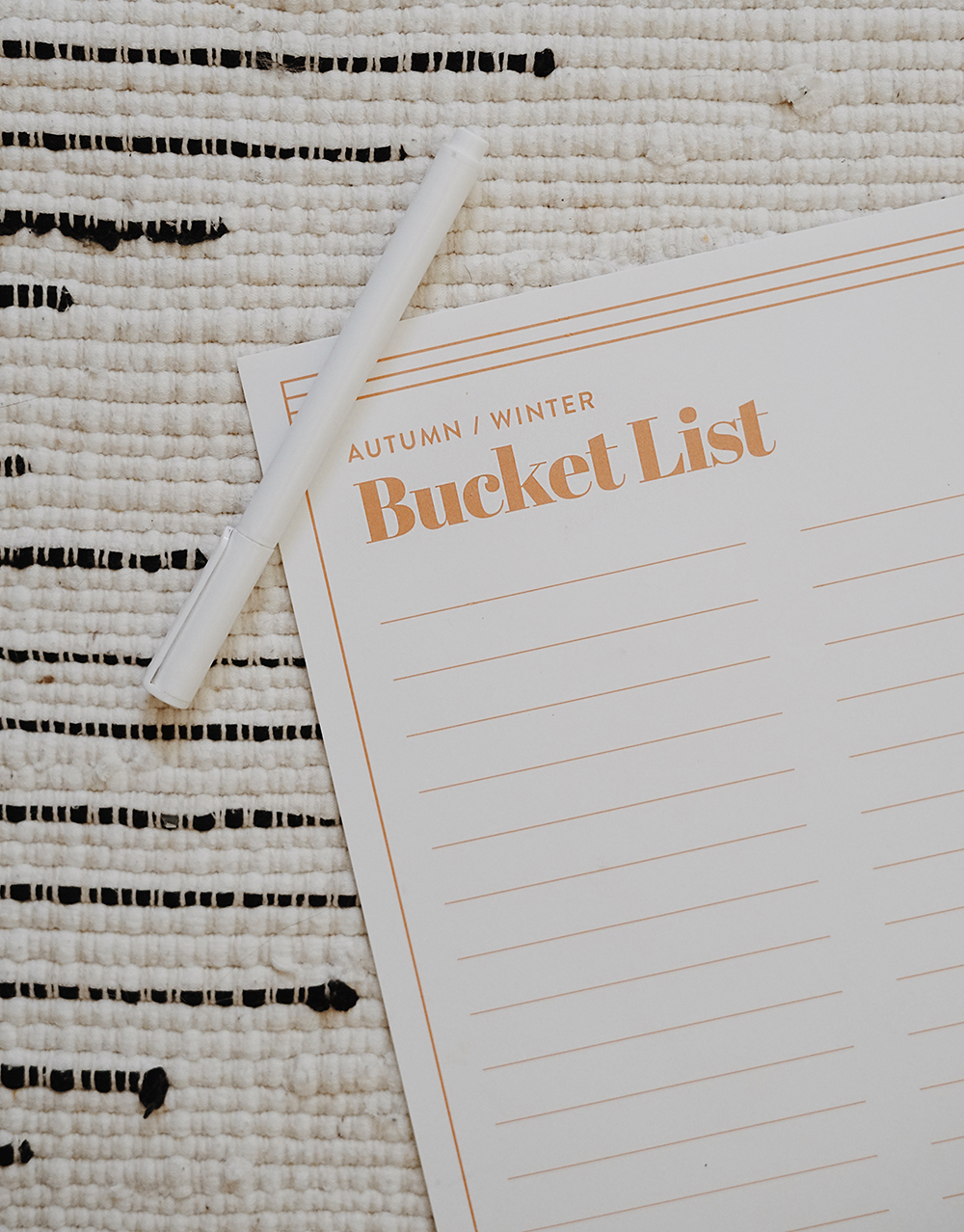 ok i'm really excited about this! i've always wanted to do a seasonal bucket list and this weekend we finally did one.
i always have a list of things i want to do, looming in my head or scattered around in the notes app on my phone, but i think having one list full of fulfilling things to do will feel so good. and will make the weekends feel so satisfying. and when you're thinking seasonally, you actually remember to do all those seasonal things like take arlo to a pumpkin patch or drive to candy cane lane (we have been saying we want to do that for at least 5 years now so let's see if we do it now that it's on paper. and also i need a new list because i just noticed i wrote santa clause lane lol)
elsie larson does them every season, she already makes parenthood seem so fun, but she does a list full of activities and projects to do with nova and it is really inspiring! and my best friend has just started working in hospice while she gets her master of social work and her supervisor suggested she do one too because it puts things in perspective. that took a dark turn i know, but it's true.
elsie does one bucket list per season, but i find that a little overwhelming, so instead two a year seems doable for me! i'll make another one next year for spring/summer.
gid and i have an ongoing fight that has turned into an ongoing compromise where we try to spend one weekend day vegging out and one weekend day doing something fun — out of the house. so this list will be a great inspiration for every weekend on "my" days. plus it gets me so excited about all the things we'll get to see arlo experience. can you tell i'm excited? being a mom makes me corny af.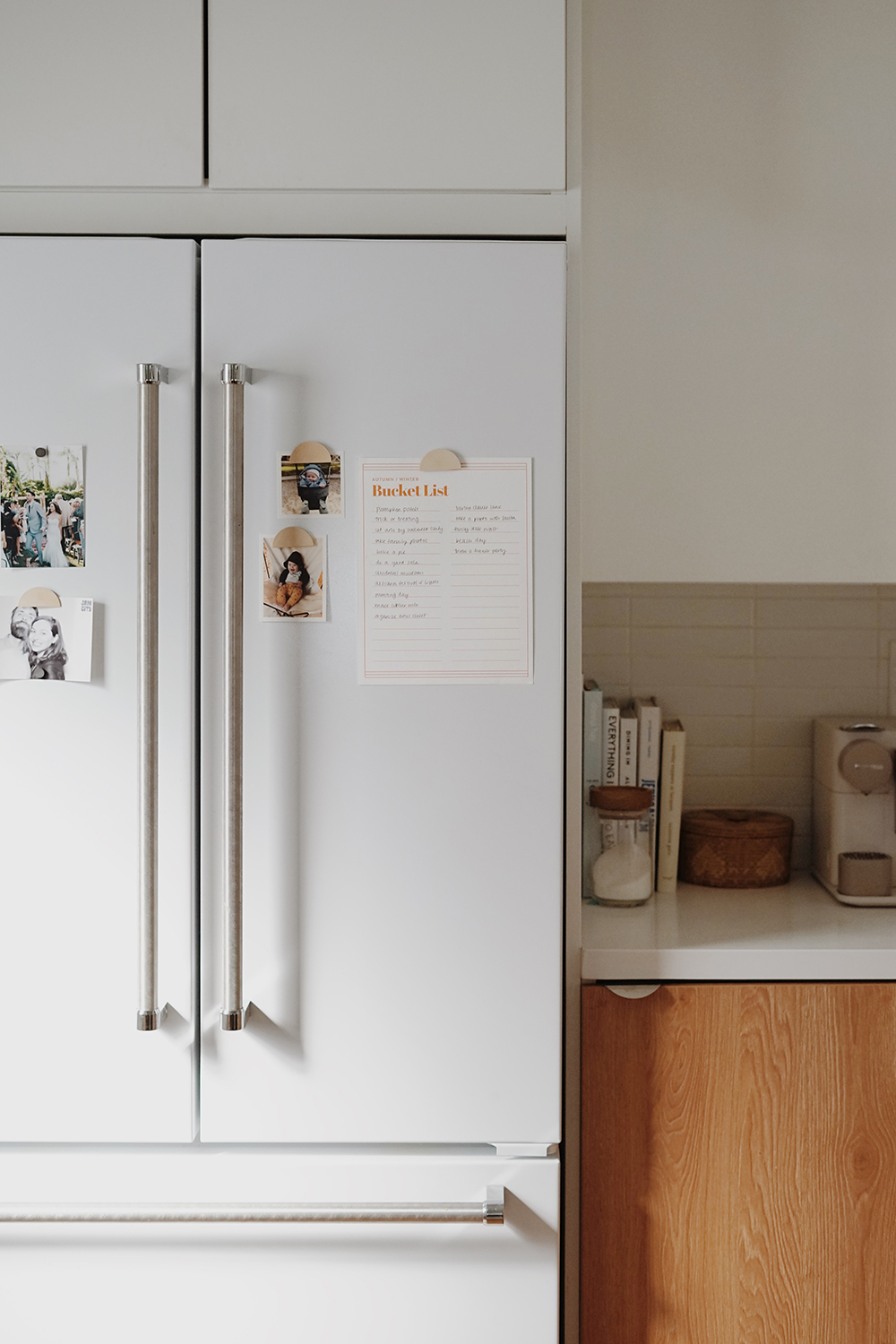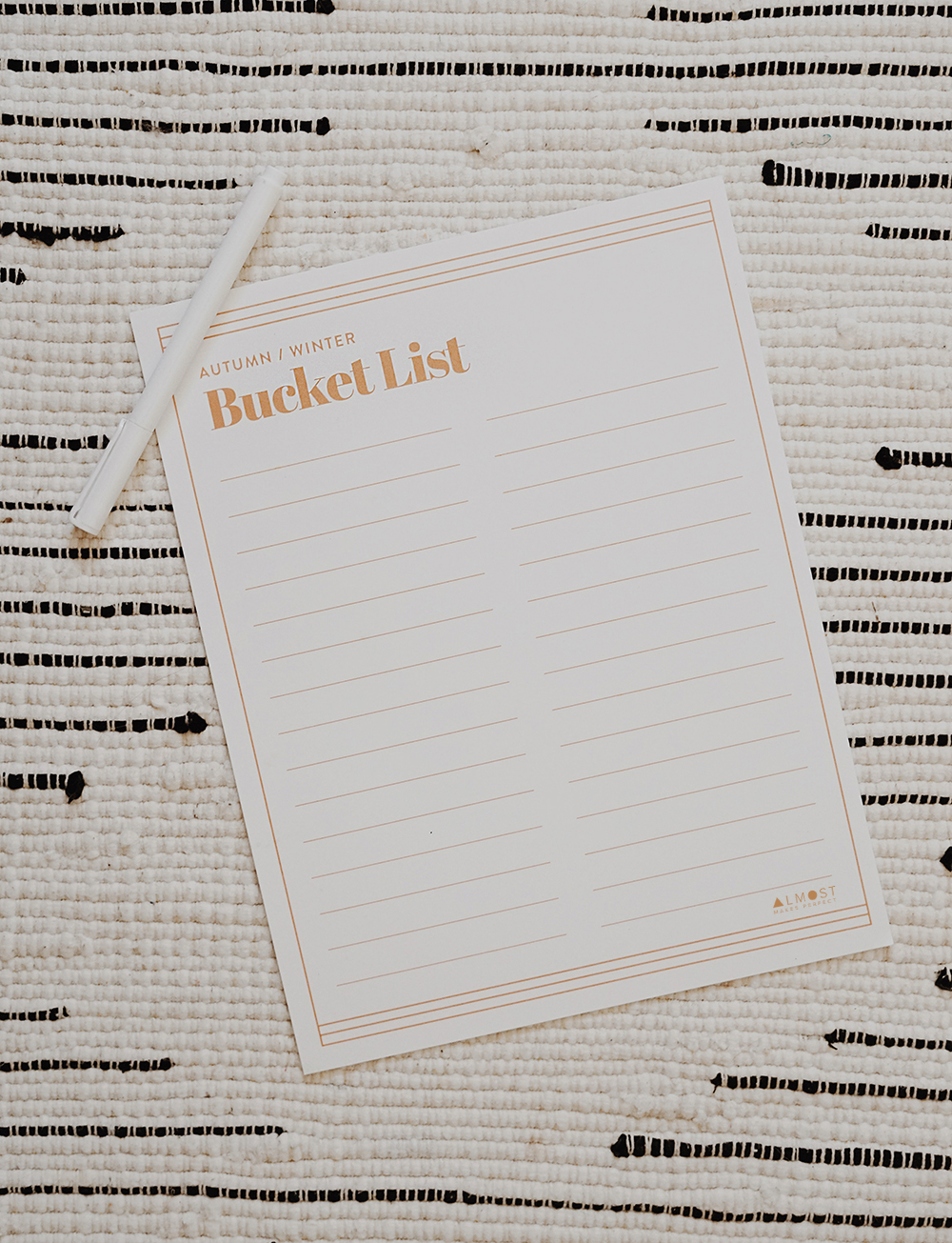 (i recommend printing on thick cardstock)
i'm going to try to come up with some more activities and projects for the list but i wanted to share with you guys as soon as i could. would love to see them in use so i can steal your ideas!!