diy printable mothers day wreath gift cards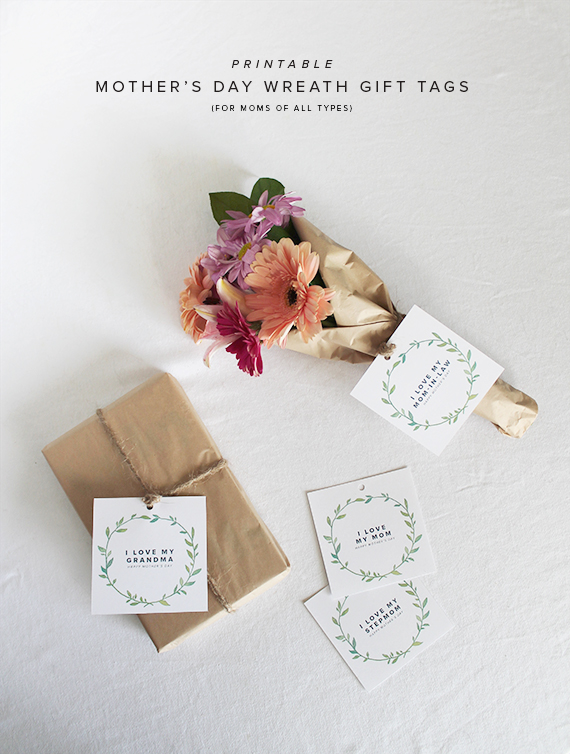 in my big extended family, there are a lot of moms. i have my mom, but also a step mom and a future mother-in-law and a future step mother-in-law. and every year, i've had a hard time finding cards for anything but MOM. not that i don't just usually buy my stepmom a regular mother's day card, but i thought everyone ought to be included in the holiday! alternative titles and all.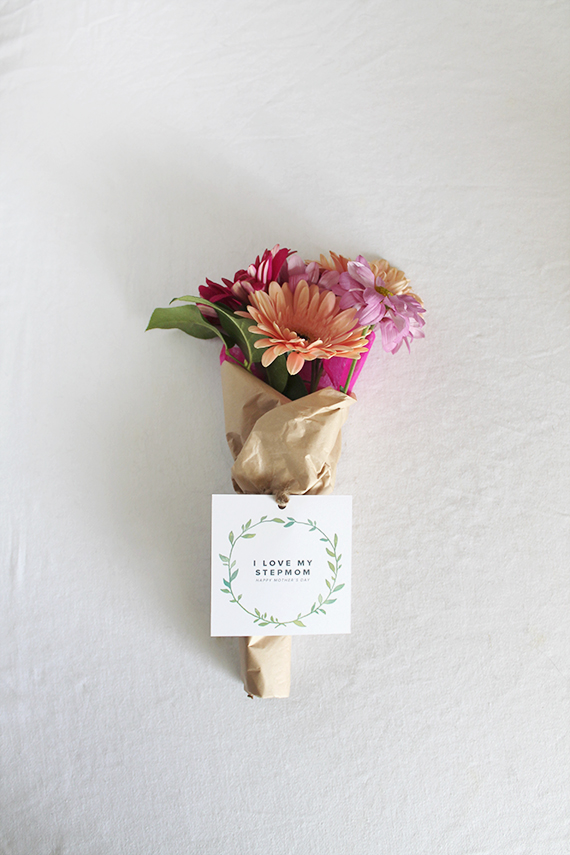 these tags were a collaboration with the fiance gideon, who i should get to illustrate for the blog way more than i do now. (he is drawing our amazing map for our wedding invites and favors) aren't the wreaths pretty?! thanks boo.
to use, all you have to do is print the tags onto standard 8.5 x 11″ cardstock, cut them out, and if you'd like, punch a hole in the top to tie it to a gift or bouquet. the back is blank so you can write a personalized message there.