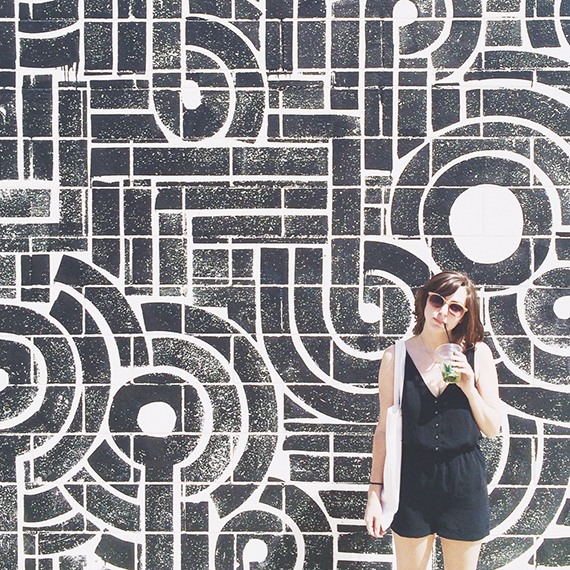 well we're back from palm springs once again! we had an amazing two days, with a ton of wedding tasks to do, but i spread everything out enough that we had plenty of time to actually chill and feel like we were on a much needed getaway.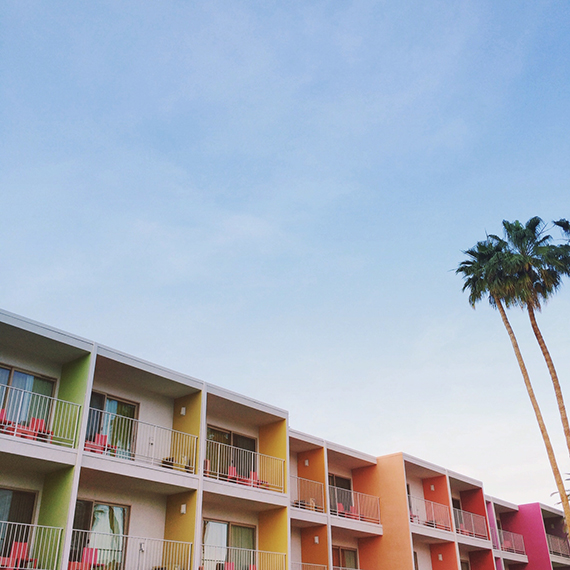 our first day we stayed at the saguaro, it's the hotel where we're having all of our wedding guests stay because it's less than five minutes from our venue. we're also strongly considering hosting our sunday brunch at the hotel for everyone before they leave, so we had to test the place out! they took amazing care of us, we had a great room and a delicious chef's tasting at their lovely restaurant tinto.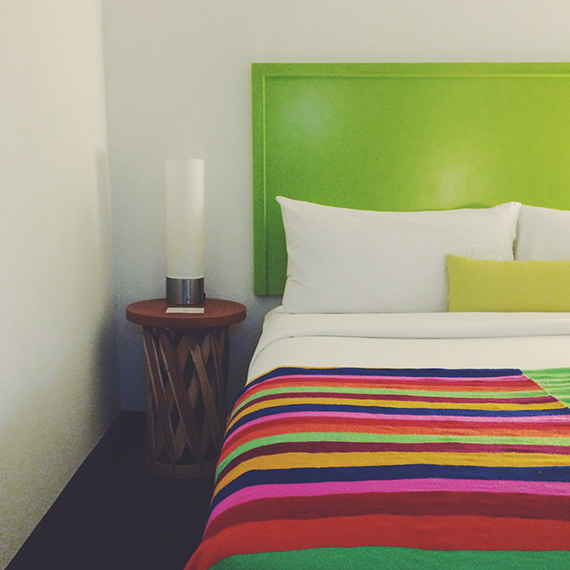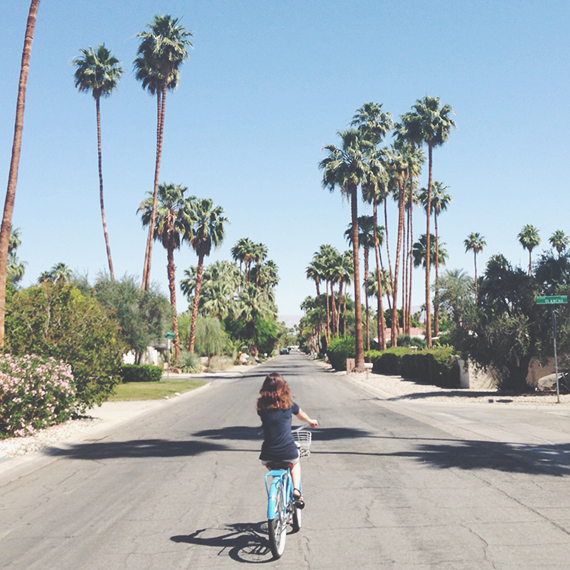 the next day, we rode their free bikes to one of our favorite palm springs breakfast diners, elmers. it's kind of like a german dennys, they have these huge german pancakes loaded with lemon.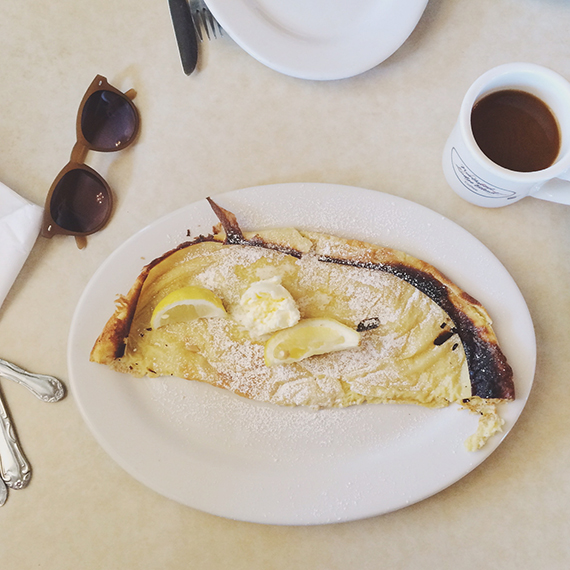 after a lot of outfit decision making (yes we didn't plan very well ahead of time) we headed to the ace where we'd be staying for the night and taking our engagement photos. so we had 30 minutes to go quickly eat our favorite thing at king's highway – the potted pig. it's a jar of pork along with mustard, homemade pickles and soft pita. and it's the best thing ever. i need to make this at home.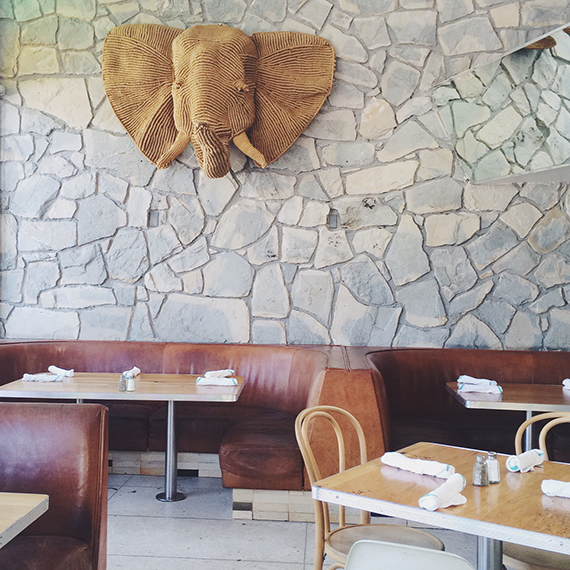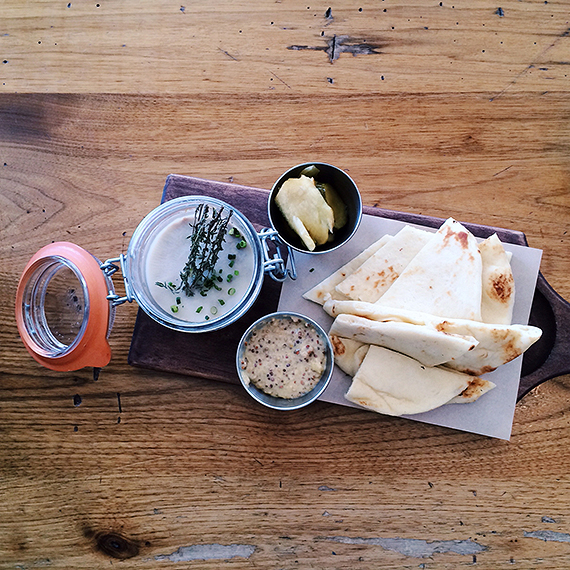 we then met up with our photographer, color me rad and walked around the hotel taking photos. at first it was really nerve-racking and embarrassing, but it ended up being pretty fun, i felt like a model for the day, which can't really be bad. after the ace, we headed out to the windmills to take the rest of the photos, which i'll be sharing in a couple weeks! what i can share is if you're taking engagement pictures at the windmills, keep in mind it's windy. like so much windier than you expect. so maybe put your hair up because mine was cray.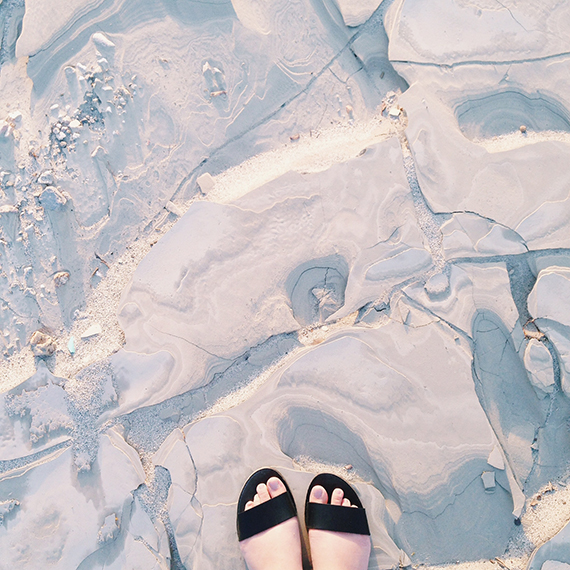 that night we had another amazing dinner at workshop kitchen + bar. we'll be having our rehearsal dinner for family and wedding party at the restaurant, as well as welcome drinks for all of our guests afterwards. it was so fun to do all these tastings, not only did we get to pig out but we felt like VIPs and i realized how fun getting married is. well this part anyway.
i highly recommend the octopus carpaccio, the duck fat fries (maybe the best fries i've ever had), and the lemon tart with beet sorbet was fantastic.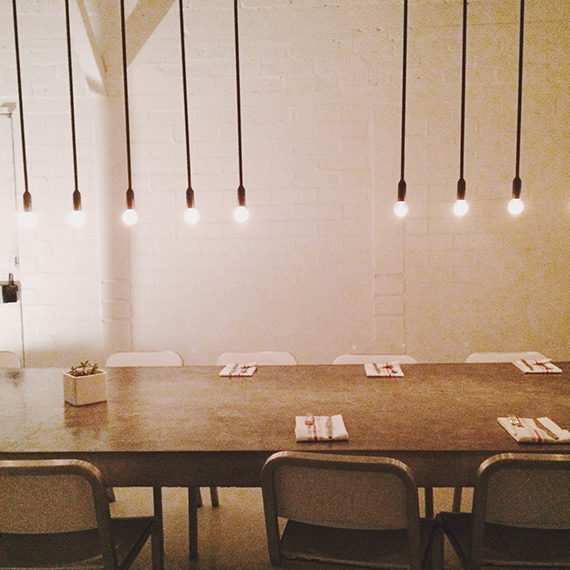 after a meeting with a wedding florist, we had our last lunch at fisherman's market & grill, which i believe is shanghai reds at night with a supposedly insane happy hour that i've never had. the baja fish tacos and the ahi poke were both amazing.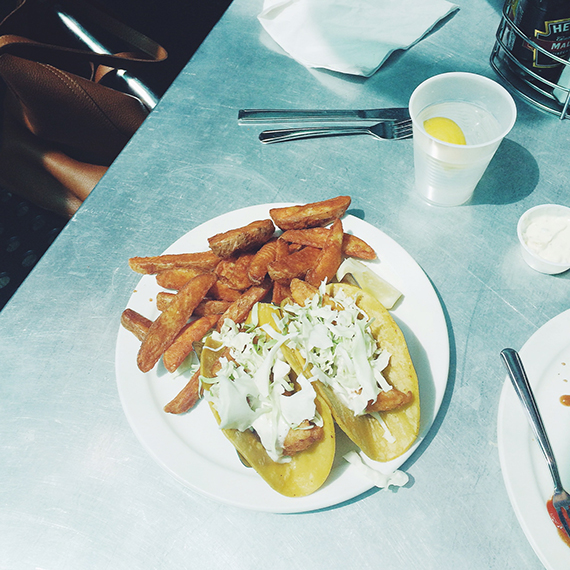 fortunately, with all the tastings and photo session and meetings, we managed to still squeeze in some pool time all three days. and i was very sad to go home.
if you're ever planning on visiting palm springs for the first time, use the food tips from all my posts, but my biggest tip for the best trip to palm springs is to try to go during the week when the hotels are cheaper and the pools are emptier. i swear it is such a difference.