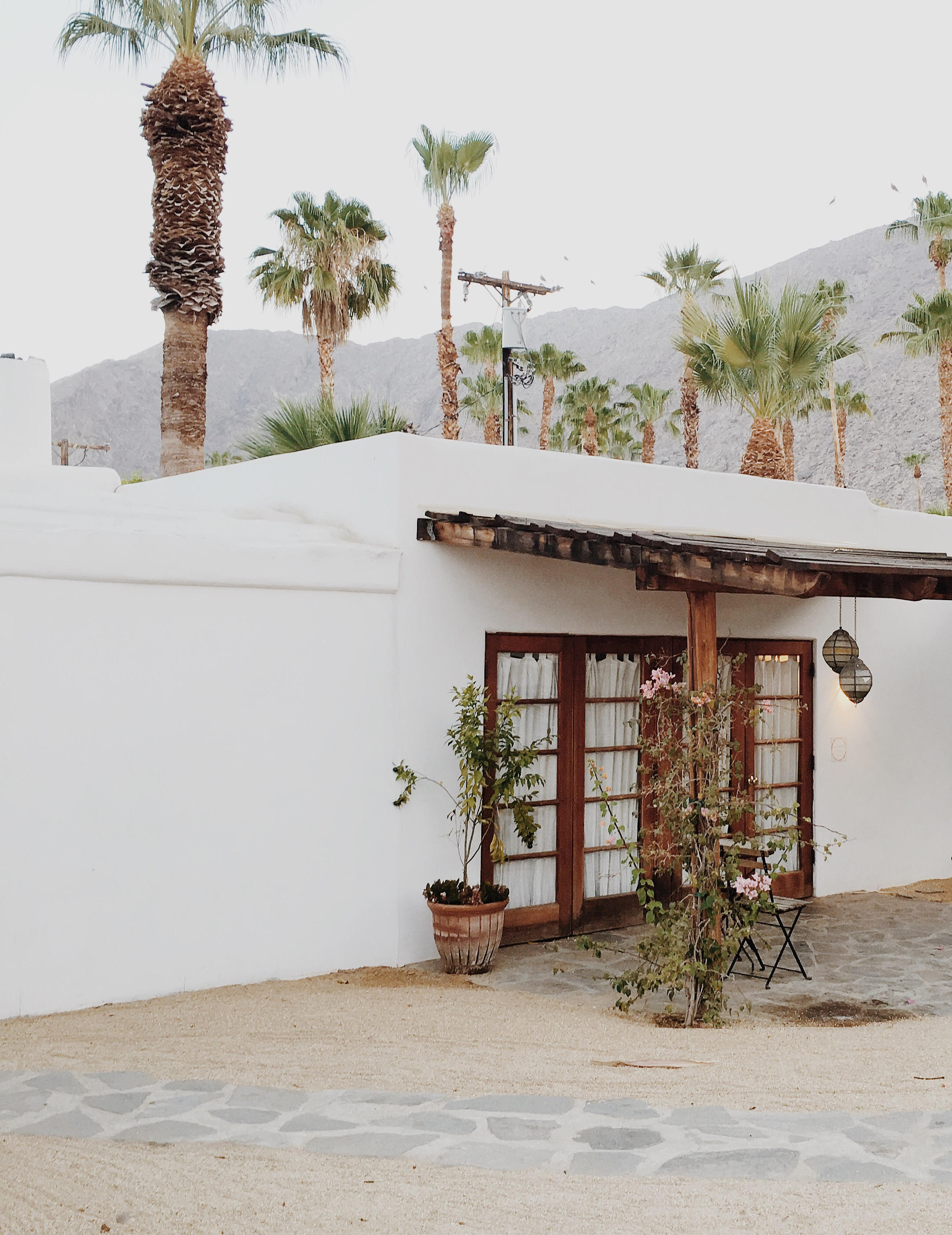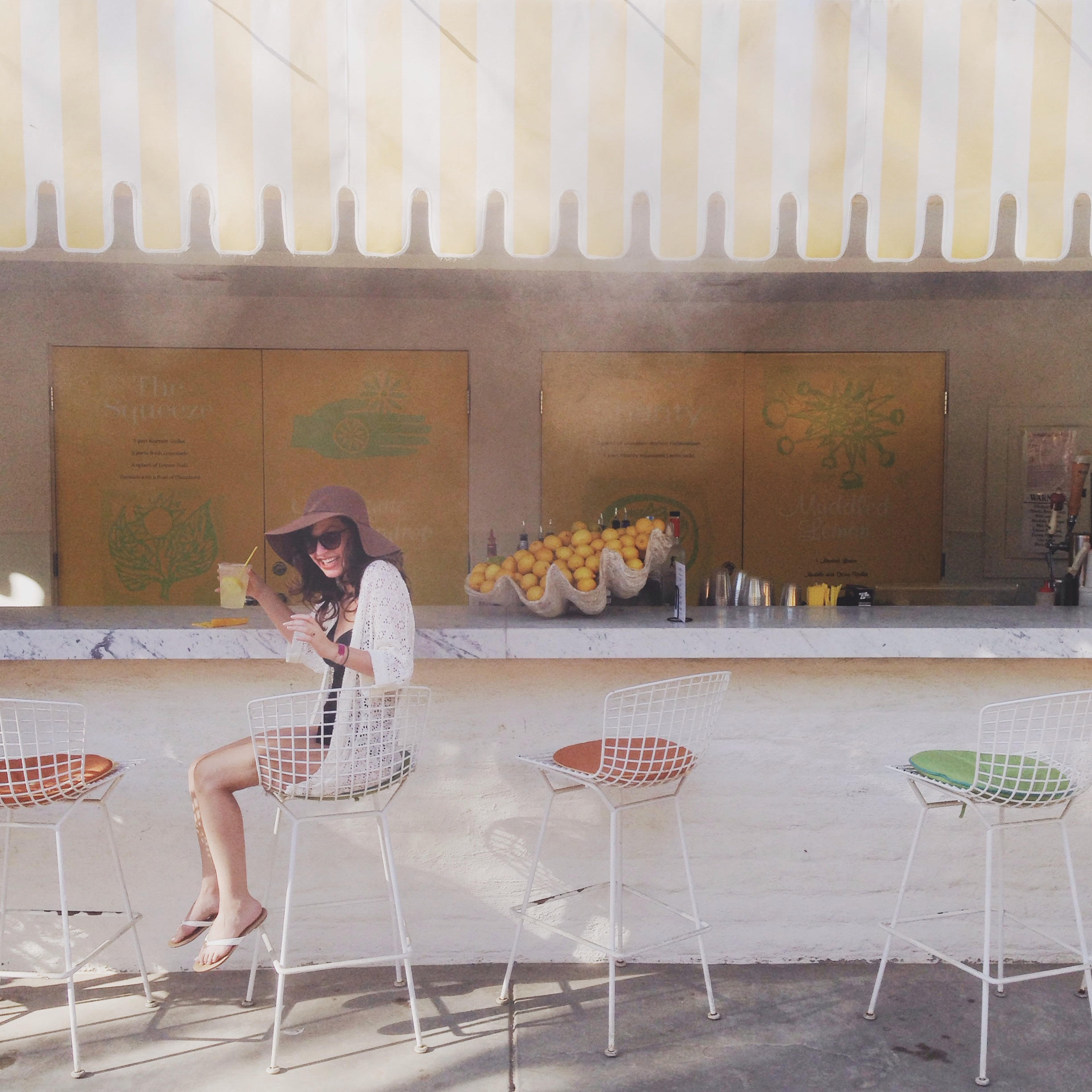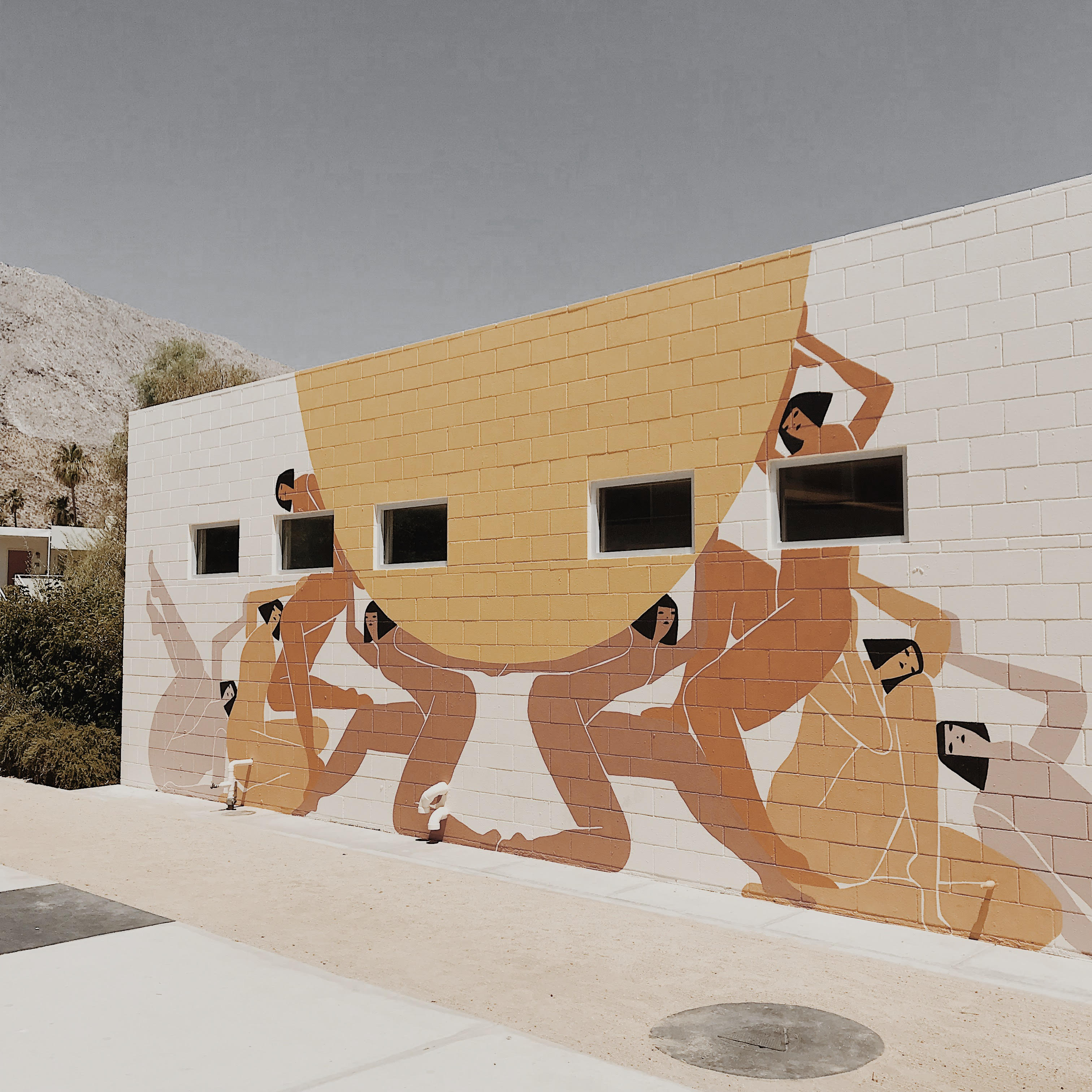 i realized on our recent trip to palm springs that i have been there a zillion times yet haven't done an updated guide since the ones i posted many many years ago. so i wanted to make one!
obviously i have a real soft spot for palm springs because we got married there, and years before that it was our first weekend trip together. we've been together a ton of times and pretty much do all the same things, but it's sort of our place now. we honestly don't do a lot when we're there because i'm not big into exploring too much when it's 108 degrees out, so we usually just lay low, eat some delicious meals, and relax. here are our faves…
stay
in terms of choosing a hotel, your trip is very much dictated by where you stay. at least ours always is since we usually hang around our hotel and the pool the most. they are also cracking down on letting guests check out the other hotels, so keep that in mind too.
k aesthetically speaking, this place is obviously insanely good looking. tbh, the energy isn't my favorite these days. it's just so so popular and the pool is so loud and crowded. if you're going on a weekday, or you don't mind that sort of party atmosphere, i do recommend it, but if you are trying to have a low key relaxing getaway, i don't personally think it's the best choice. the room rates are pretty high considering the quality, but aesthetic!! i definitely suggest you spring for the rooms with the outdoor gardens, so worth it.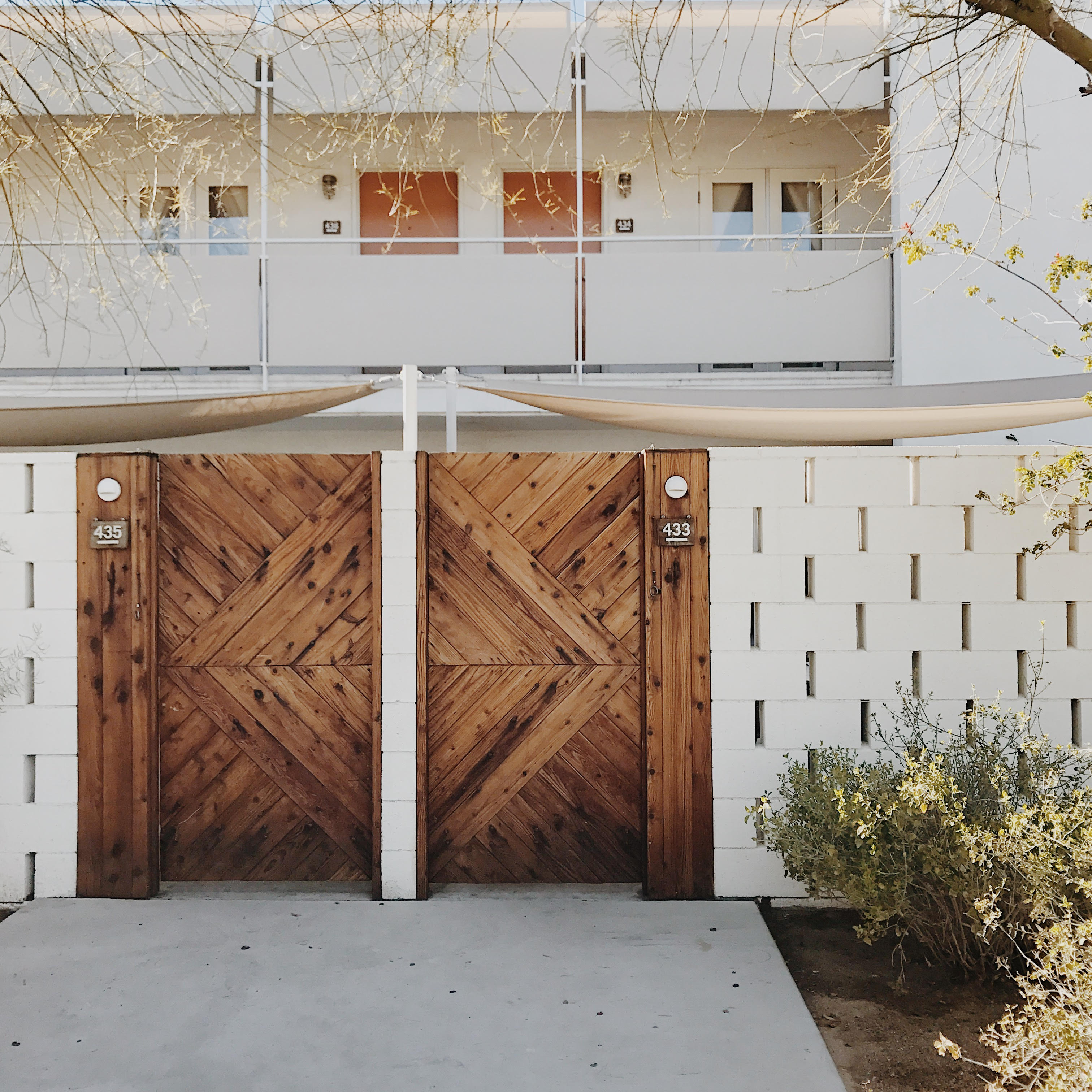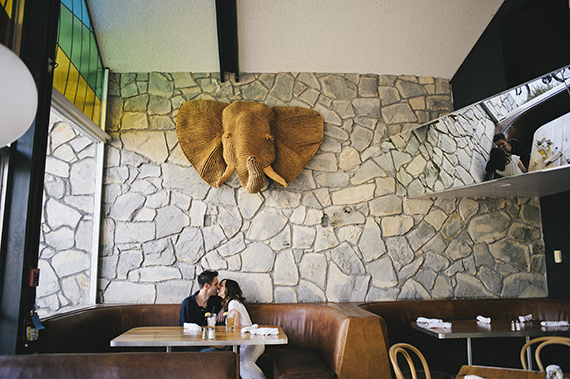 i just had to one of our engagement photos didn't i?
this place is like a european getaway, you honestly feel so far away from home once you're inside. it's so magical. they also give you breakfast daily, which is even more european. honestly we would probably stay here every time if it weren't for one little thing we are obsessed with… TV. yes in order to feel like you're in a magical european getaway, the rooms don't have TVs… so come prepared. bring your TV.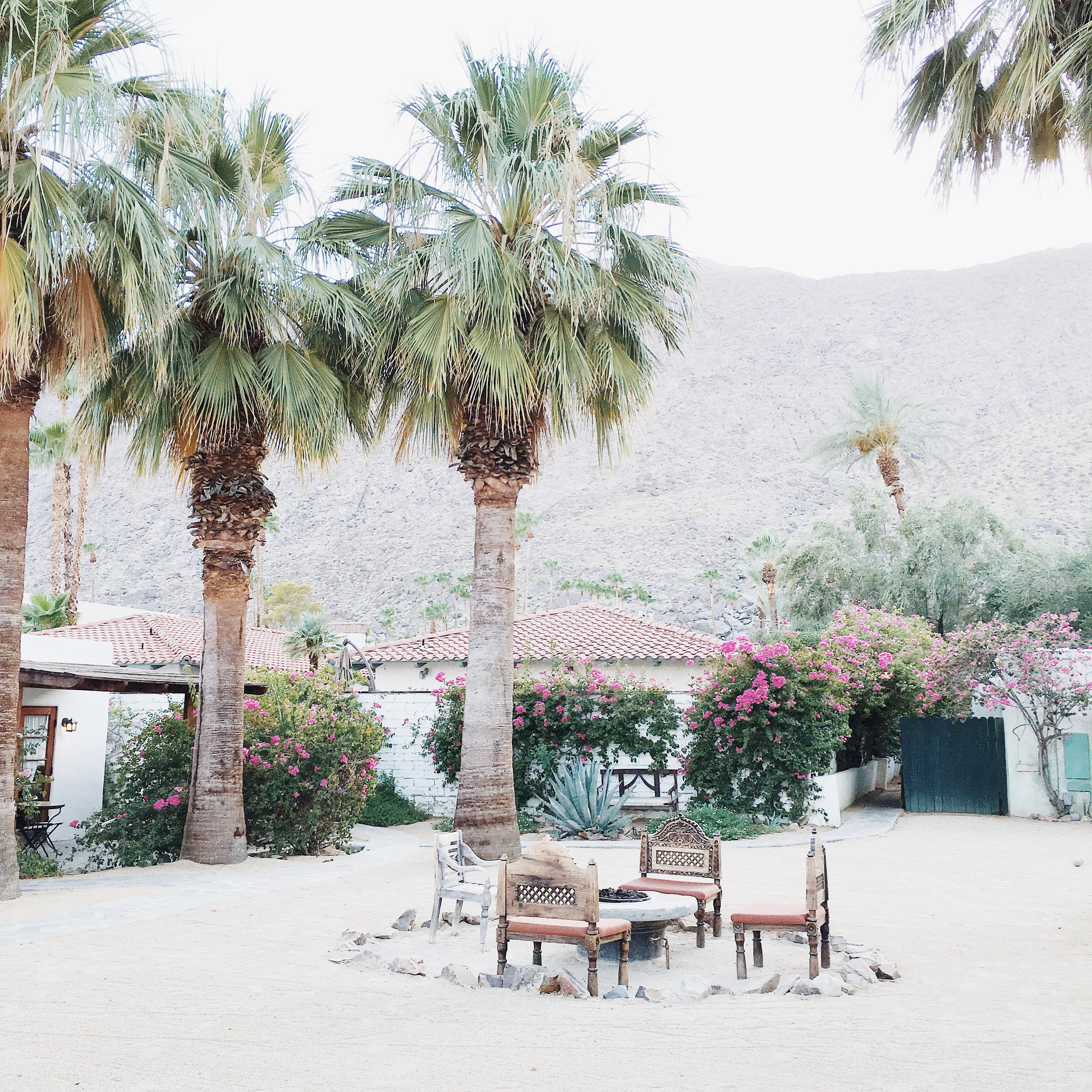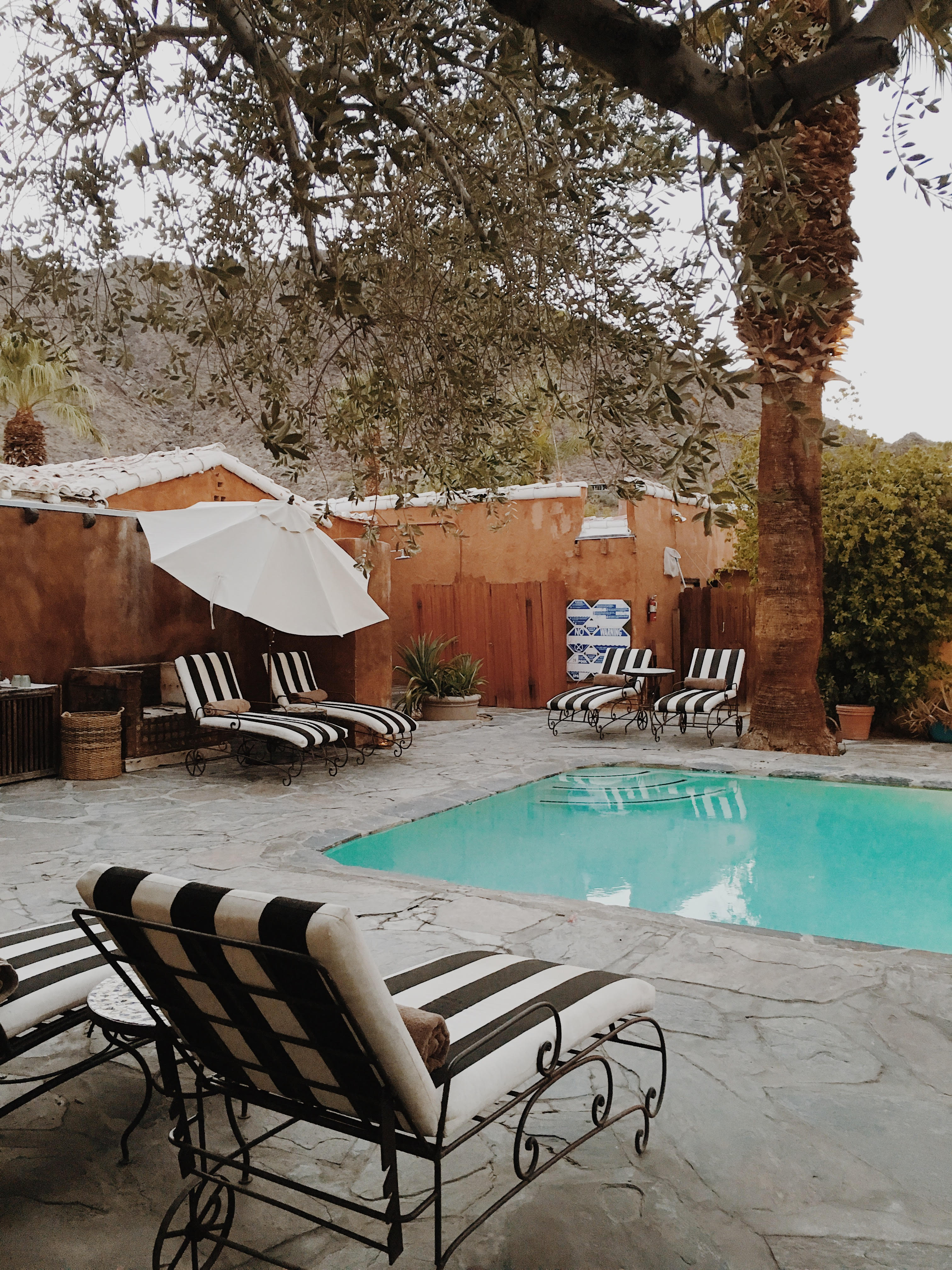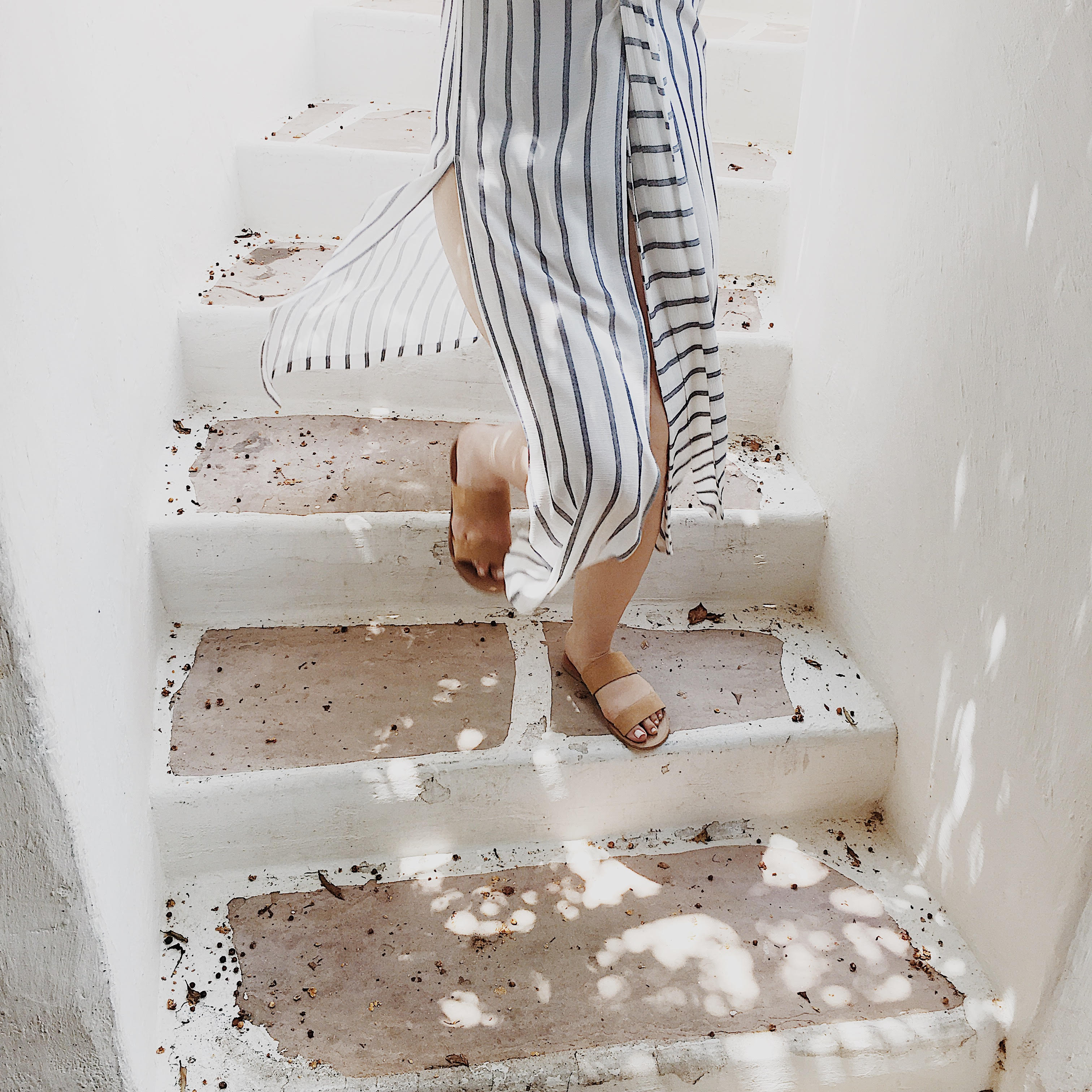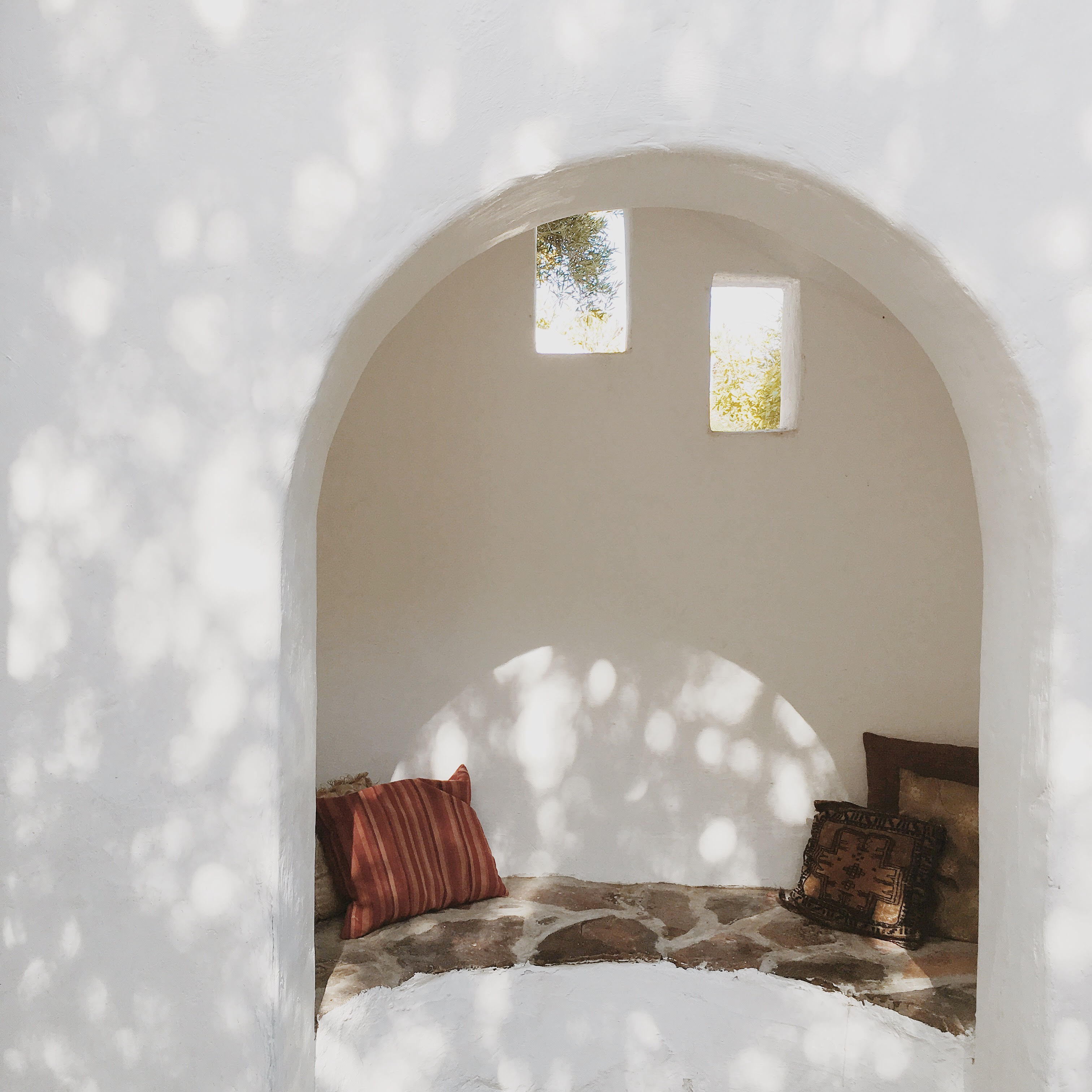 by far the most expensive, but another happy place for us. it's designed by jonathan adler and not to sound like a douche but i've been coming here since the rooms were the price of the ace lolol. all i'm saying with that comment is that i have a lot of affection for this place. the grounds are maze-like and so beautiful and heavily inspired our backyard. they have two restaurants, one for breakfast and lunch and one for [the fanciest] dinner. they are both pretty good but insanely expensive, so we actually tend to eat out mostly. they have two pools and they're both very quiet, especially if you've been to the ace. we only like the rooms with four poster beds in the north building, ideally on the ground floor, which means so much more money, but worth it.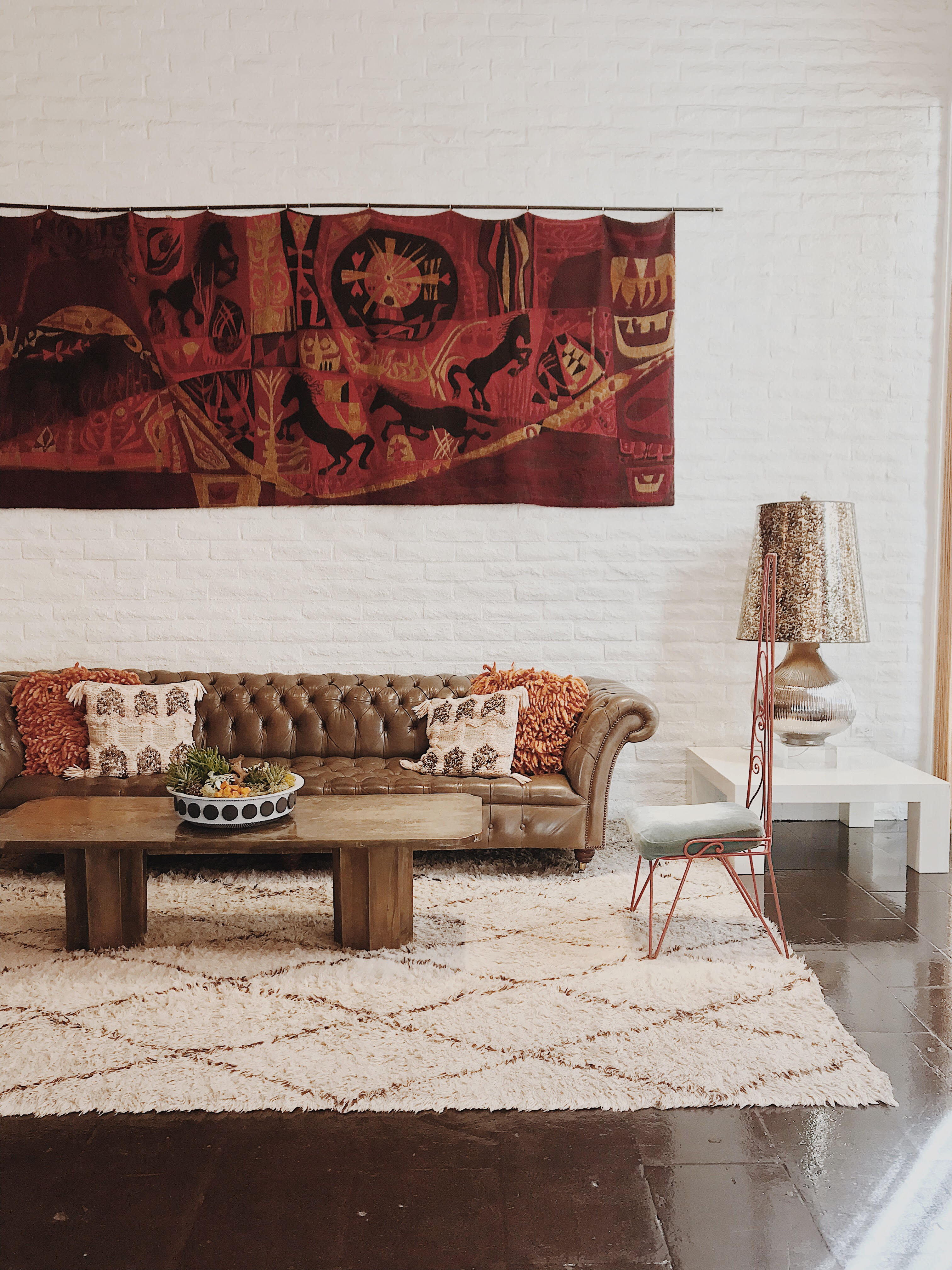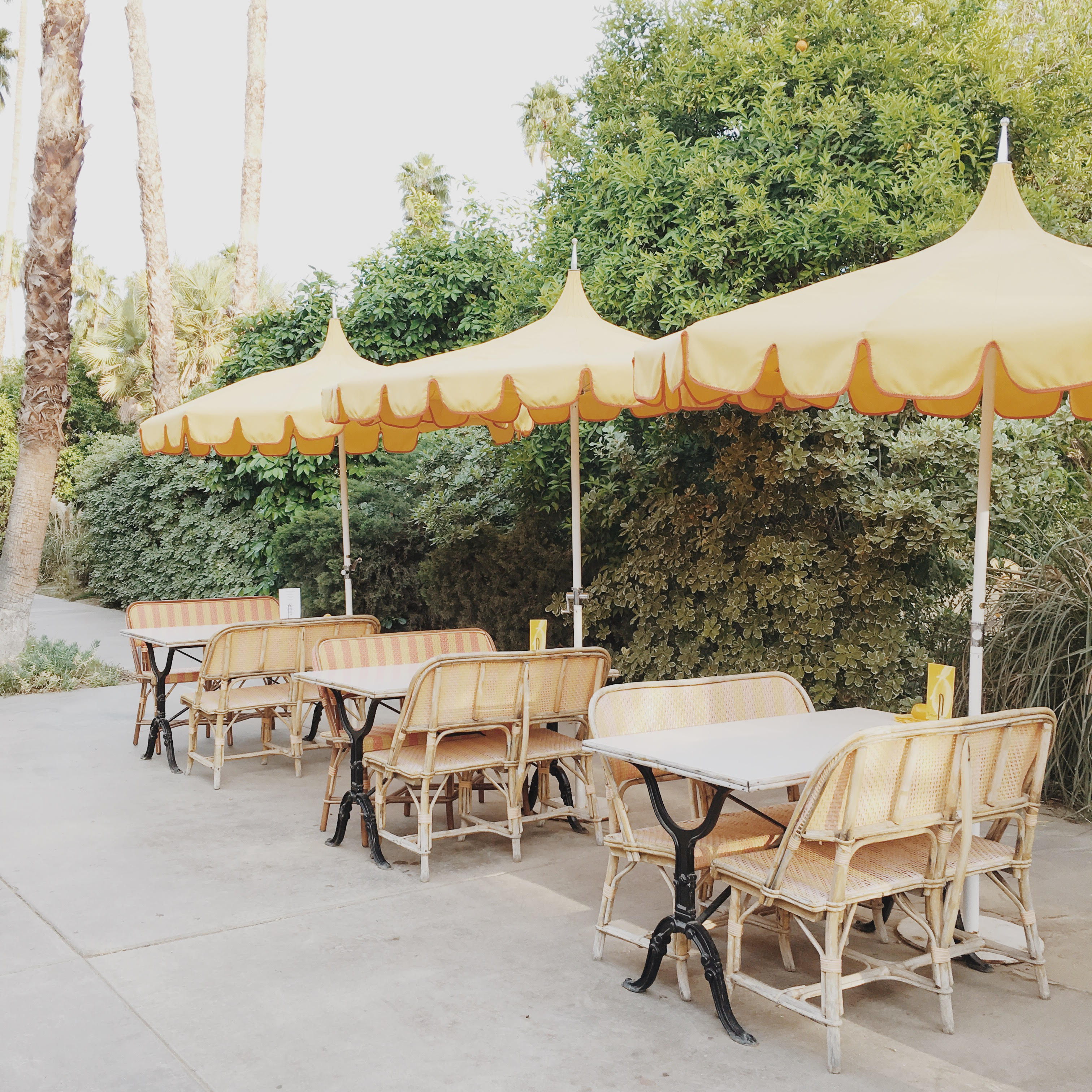 rental houses
i also love renting houses when i'm with a group.
we rented one for my bachelorette and then stayed there again for my dads 70th birthday (photo below), we rented this one for my best friends bachelorette which i actually liked even more. i have a running list of cute rental houses on airbnb! use my referral link and you'll get $40 off your first booking.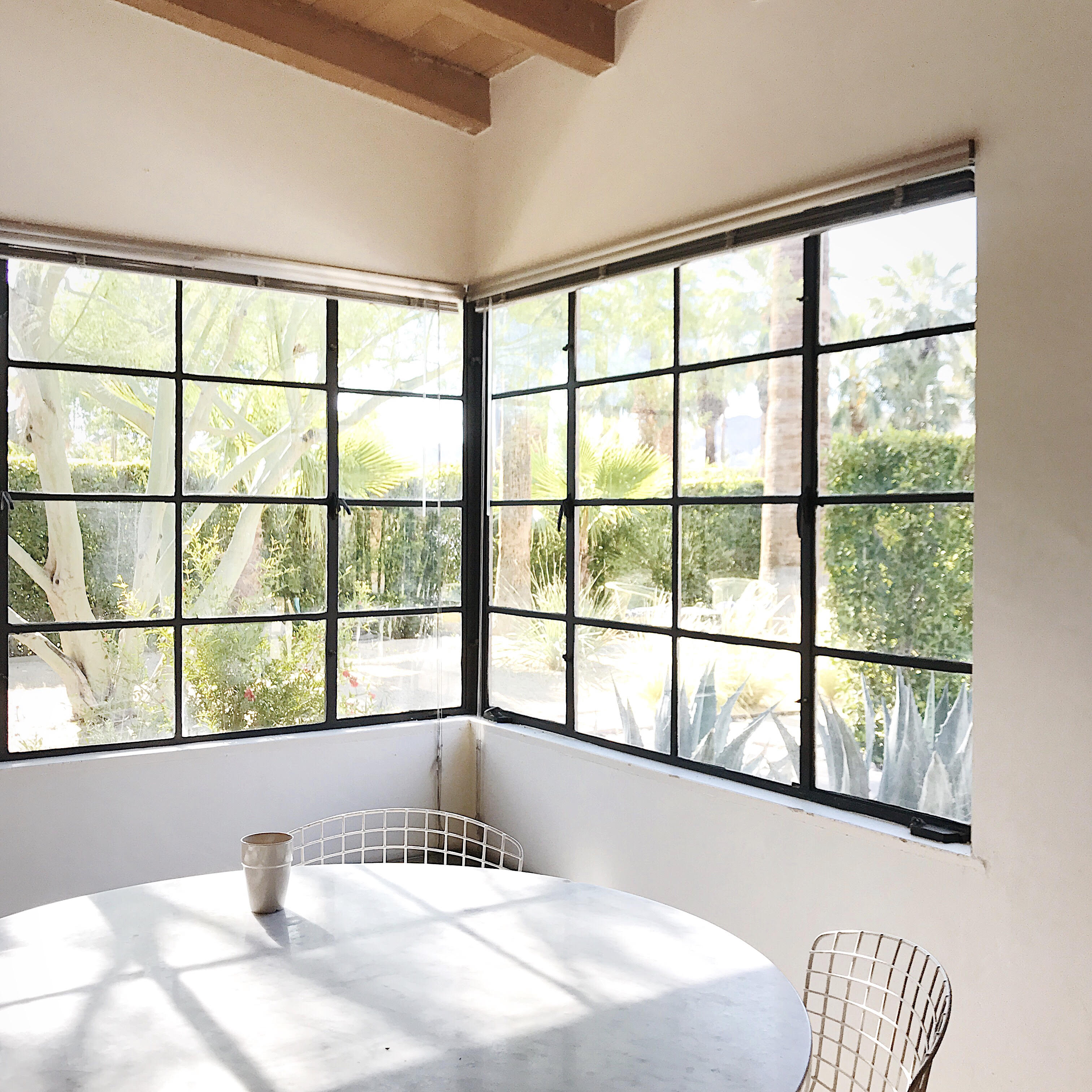 a few other hotels
we are creatures of habit, so i haven't stayed at any of these, but wanted to add some of the ones i like the best. sparrow's lodge has always been on my list, alcazar is really cute and attached to cheeky's, and l'horizon seems very chill. i have stayed at the saguaro a couple of times and honestly that's enough for me — not my cup of tea.
eat | breakfast & lunch
one of my favorite breakfast spots in palm springs, but same with everyone else. there is usually a line so try to either go early or on a weekday. i love their bacon flight and their bloody mary's.
the restaurant at the ace, honestly i only go because it's cute. the food is… fine, but it's not great. it used to be one of my favorites but the chef has changed. we were OBSESSED with this pork in a jar with pickle thing they had and i am still very angry they no longer have it. but it's cute, and if you're not staying at the ace, it gives you a chance to cruise around, use the photobooth and see the current mural.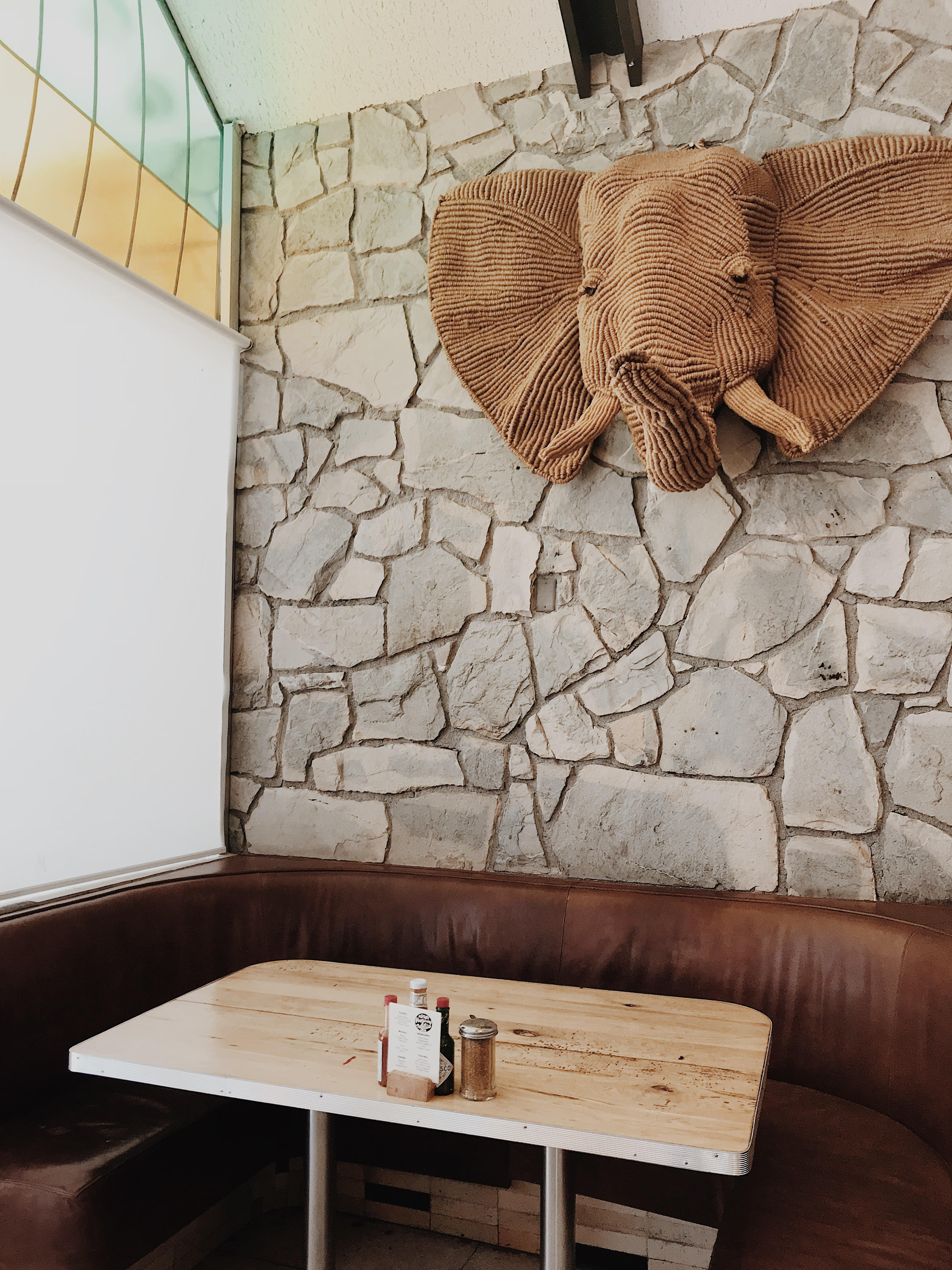 ok the food isn't amazing here, but we love the atmosphere and have come for years. sometimes they have live music, and i am always happy when i have a margarita with endless chips and salsa.
eat | dinner
we had our rehearsal dinner here, we love it so much. it sort of looks like the setting of an episode of hannibal (you'll see what i mean when you go). the food is always so good and special, we've always left very very happy! i think they are also open for brunch on weekends but i've never been.

my new favorite spot. sushi in the desert? sounds gross right? i thought so too, but i planned to go during my bf's bachelorette and had to go back. they plate their sushi so beautifully and i'm obsessed with the giant bowl of sashimi.
a decent, easy spot for dinner when you don't feel like spending a billion dollars one night. it's pizzas and salads, pretty good, it's got a nice vibe on the outdoor patio (same owners as cheeky's but only open at night).
this place is always surprisingly good! it's not as cute as the others but the food is delicious and the service is always good. we really have always had good meals here.
do
an insane cactus mecca, it's so cool to walk around here. and so photogenic. it's a few bucks to get in, and only open for half the day, so check the calendar before you visit because it's different depending on the season. try to go when it's the least sweltering or it won't be enjoyable.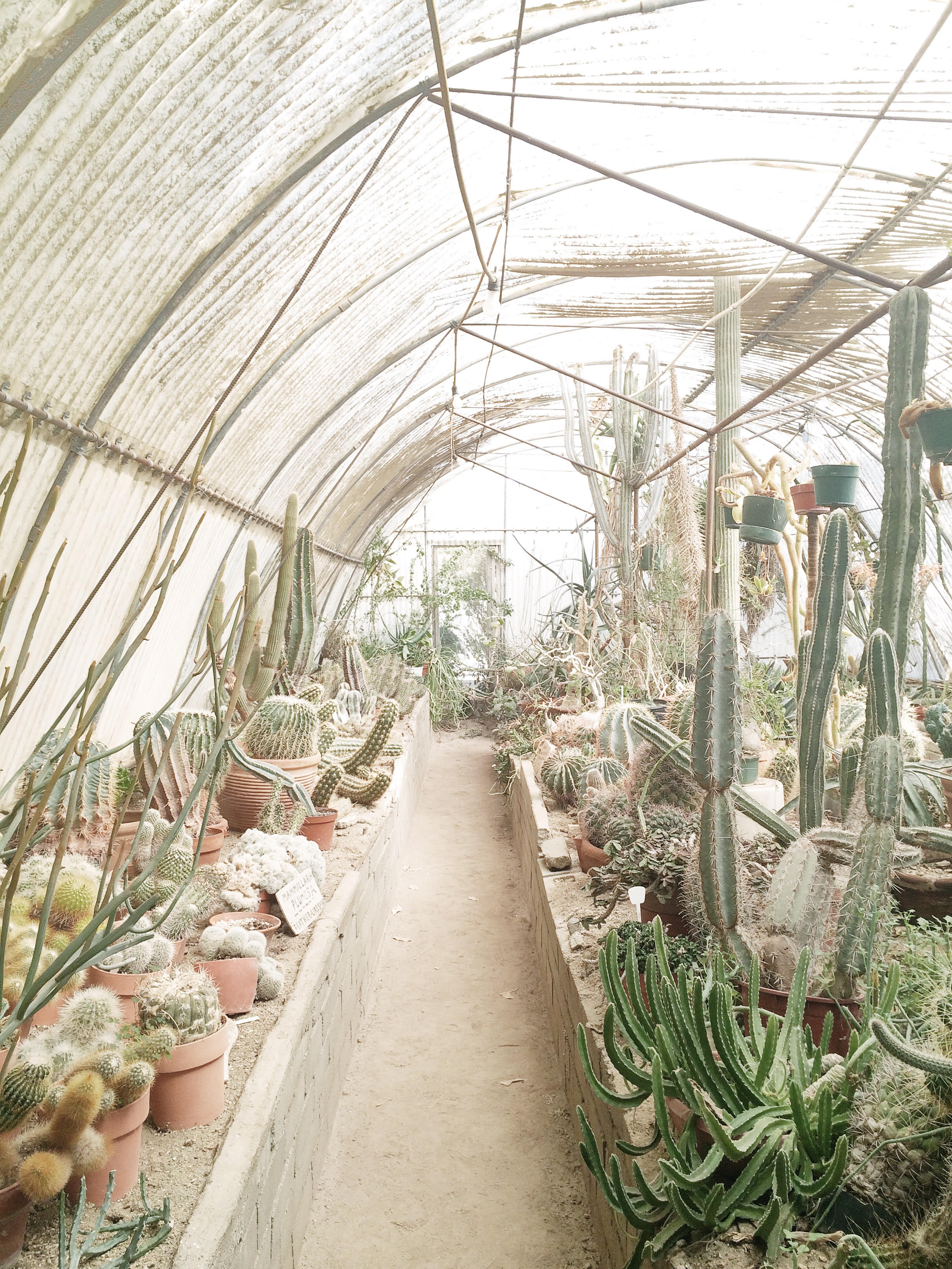 it's a trek, but i especially recommend doing the drive if you are from out of state and have had this place on your bucket list. it is INSANE!!! unlike anything you've ever seen before. i have only been once, we've planned to go a bunch of times but the drive time is always so daunting on a hot day, i would definitely like to go back someday. we went years ago to take photos with mary costa.

photo by mary costa
i have to admit we have never actually done this, but we've always recommended it to people lol. you go up so high that it's actually cold up there, so you need a sweatshirt and a non-phobia of heights.
k we haven't actually gone here either, but we are totally going when we bring arlo to palm springs someday.
vintage shopping
there are loads of good vintage shops all over the city, but again, i don't personally care about shopping much when i'm hot. don't i sound like a real stick in the mud? i am so not an expert, so read this if you are interested in shopping!
we always stop on our way back to LA at hadley's to pick up a date shake and some dope snacks (i am obsessed with their wasabi peas!)
---
hope this guide helps if you're going to palm springs for the first time! now here is me, in my element, being a stick in the mud…