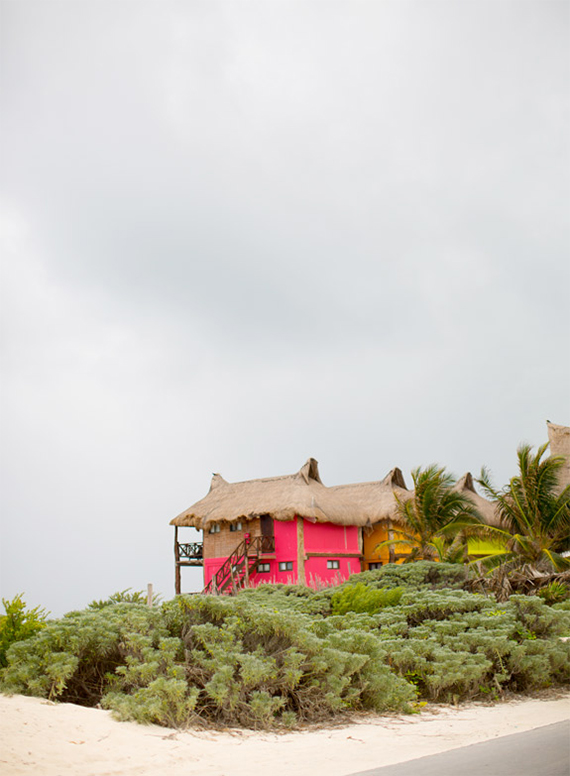 well, after our HUGE list of places we wanted to go for our honeymoon, we finally decided on the yucutan peninsula in mexico. it turns out october is a really challenging month for travel : southeast asia has monsoon season, europe just isn't warm enough for us, a lot of places in the caribbean are closed for their hurricane season, costa rica is in rainy season… et cetera. we tried for south america for a good couple of weeks but couldn't find the right trip for us. oh and remember i said i want to go to fiji? yeah that shit is 'spensive.
so while my mom suggested we just postpone on the honeymoon for a couple of months, we've decided going to mexico will be not only amazing and something we've been wanting to do — but it'll be easy, good weather and low key. we don't have to plan a whole itinerary before we get there which is the last thing we want to worry about doing right now. and since everyone and their mother is going to tulum right now, it must be for a reason right?

BUT – we are trying to figure out hotels and portioning out the trip. right now we're thinking for a 11 day trip, we'd stay in riviera maya for half the time and tulum the other half. we're not sure about what hotel in tulum, there are so many cute ones, but we definitely want one that includes breakfast. (we love be tulum, but they're having a wedding the same week… ahau is so pretty but they don't include breakfast, the beach hotel does, papaya playa sounds like it's a little too rustic, i know coqui coqui is supposed to be unreal but i might prefer just a spa day there)
we also want to do a lot of activities and excursions : xcaret, the cenotes, the monkey sanctuary, maybe some boating/snorkeling trips. we also want to eat lots of good food and i am so buying a hammock.
so if anyone has stayed in both, or just one, or anything — we're desperately trying to figure out what's more convenient and if we should stay in one place longer than the other?! or if anyone has any great tips in general — please share, i would love to hear!