jumbo white chocolate chip cookies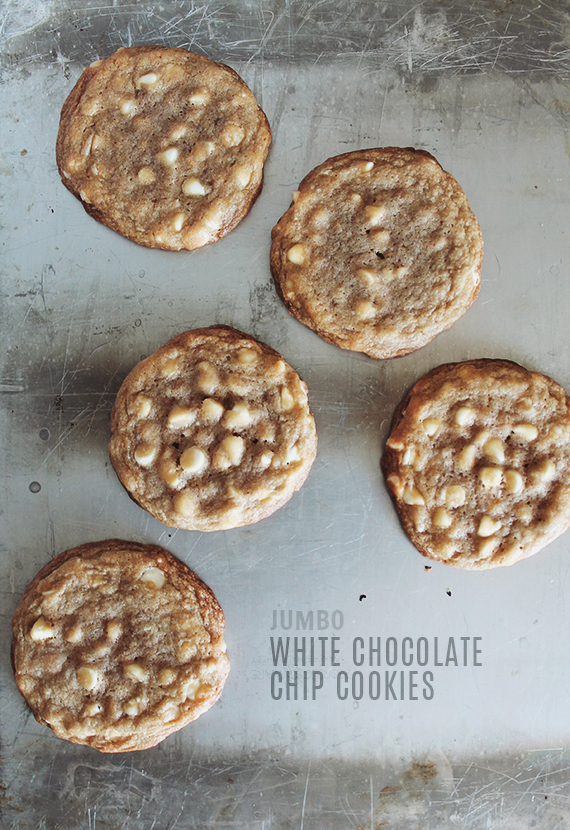 no question – my favorite cookie ever is a white chocolate macadamia nut, but while it's my favorite, the thing i like most about it is just the white chocolate chips. so i decided to forgo the nuts and just make this super rich, super buttery, super chocolately and super sized cookie because gideon is trying to gain weight for the wedding so why not eat 60 cookies?
i used my favorite cookie recipe, which has a crispy edge but really gooey inside (i mean… perfect cookie right?) and it's also an EASY one.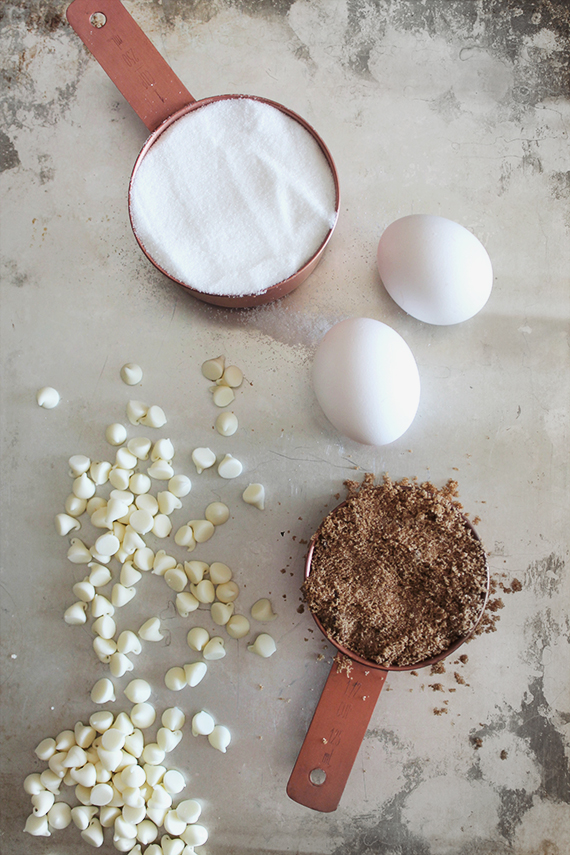 jumbo white chocolate chip cookies
(adapted from all recipes)
1 cup butter, softened
1 cup white sugar
1 cup packed brown sugar
2 eggs
2 teaspoons vanilla extract
3 cups all-purpose flour
1 teaspoon baking soda
2 teaspoons hot water
1/2 teaspoon salt
2 cups white chocolate chips
preheat oven to 350 degrees F.
cream together the butter, white sugar, and brown sugar until smooth. beat in the eggs one at a time, then stir in the vanilla. dissolve baking soda in hot water. add to batter along with salt. stir in flour, chocolate chips, and nuts. drop by extra large spoonfuls onto ungreased pans.
bake for about 10 minutes in the preheated oven, or until edges are nicely browned.