an indoor picnic dinner party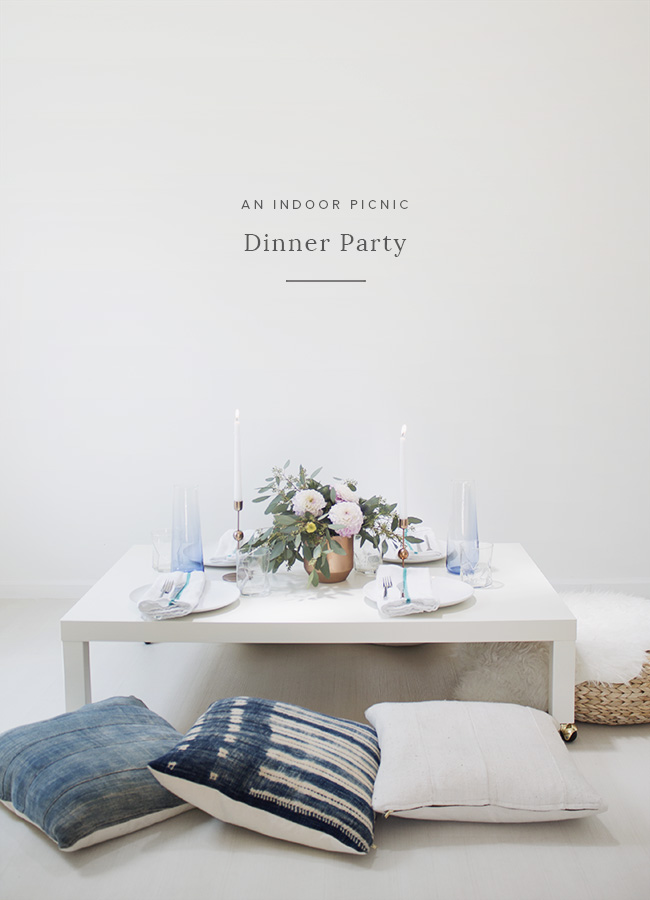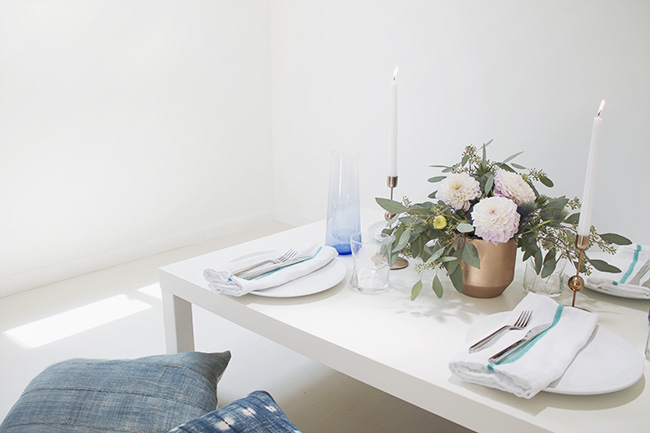 there's something so casual, cozy and romantic about sitting on the floor to eat — i've always loved sitting around the coffee table for a meal. maybe because we did it as kids and we got to watch tv while we ate chinese food, so it was awesome.
anyway — i thought it would be a fun idea for a themed dinner party to take that up a notch, and make it feel like a picnic.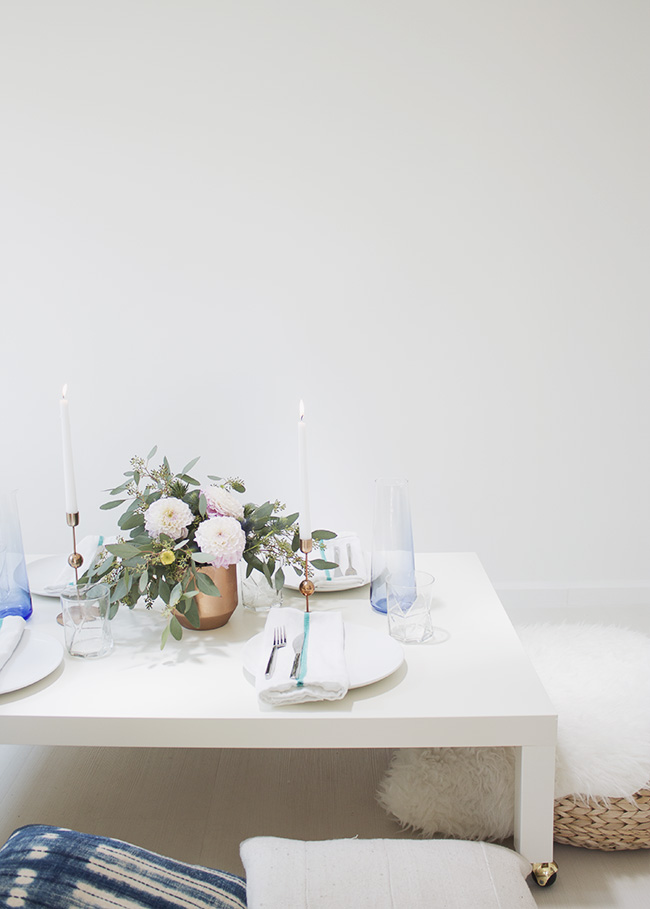 i focused on a blue and copper color palette with neutral textures mixed in. i used all our sofa pillows and made a very loose and wild little flower arrangement, which ended up being really affordable because it's mostly just greens with a couple of dahlias and thistle.
if you own any sheepskins, throw those down too because they really help create the actually willing to sit on the floor because it's cozy vibe.
for food, i decided to go full picnic theme — coleslaw, a big caprese salad and grilled salmon.
oh and how dope are those carafes?! i got them at ikea but i don't see them on their website yet.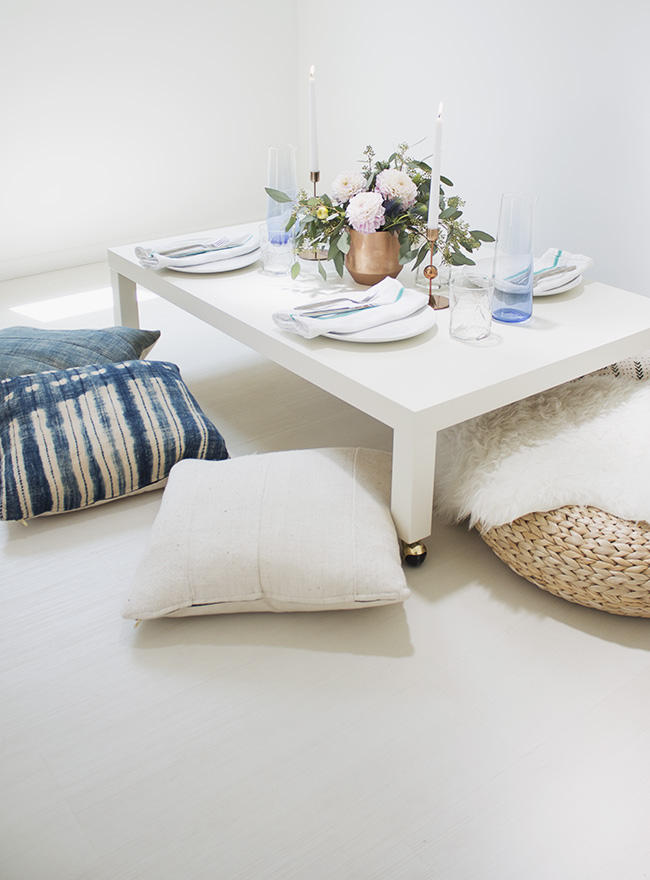 you know i'm a cat person, so you can probably guess the only issue about having your dinner on the floor — the drawback is how accessible your table suddenly is to your cute little friends. there's really only one solution for that issue, feed them dinner at the same time and they'll leave you alone. literally works every time we entertain.
if your cats are obsessed with wet food dinners likes ours are, then you probably already feed them fancy feast medleys. they recently released four different pate varieties (with accents of real veggies, greens and cheese), and you can get a free sample by visiting discovermedleys.com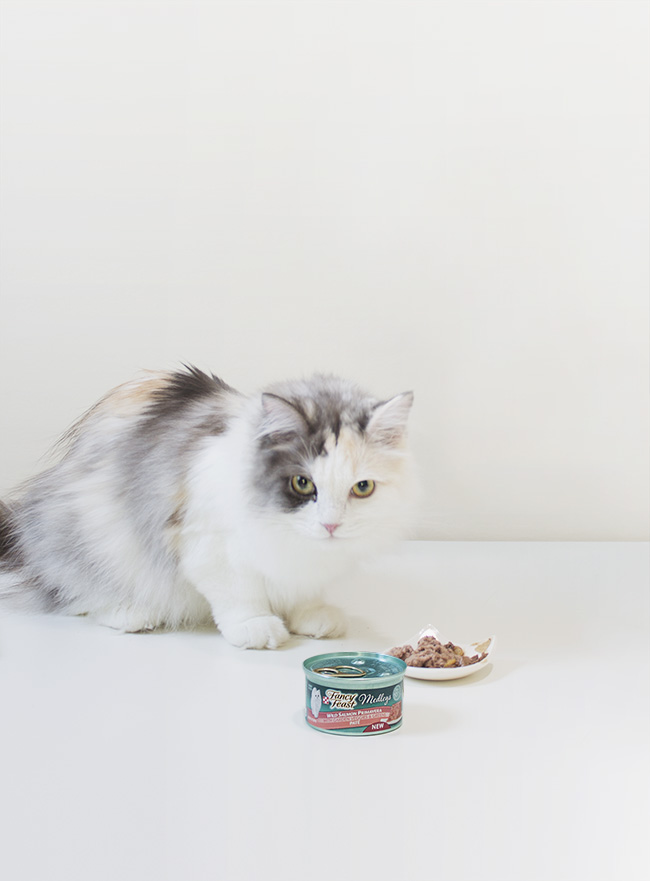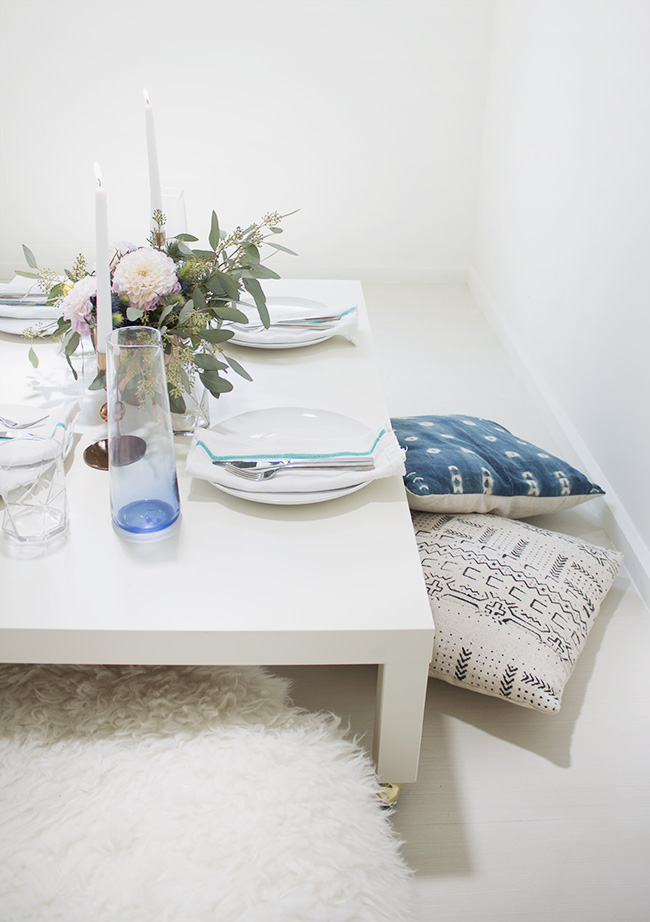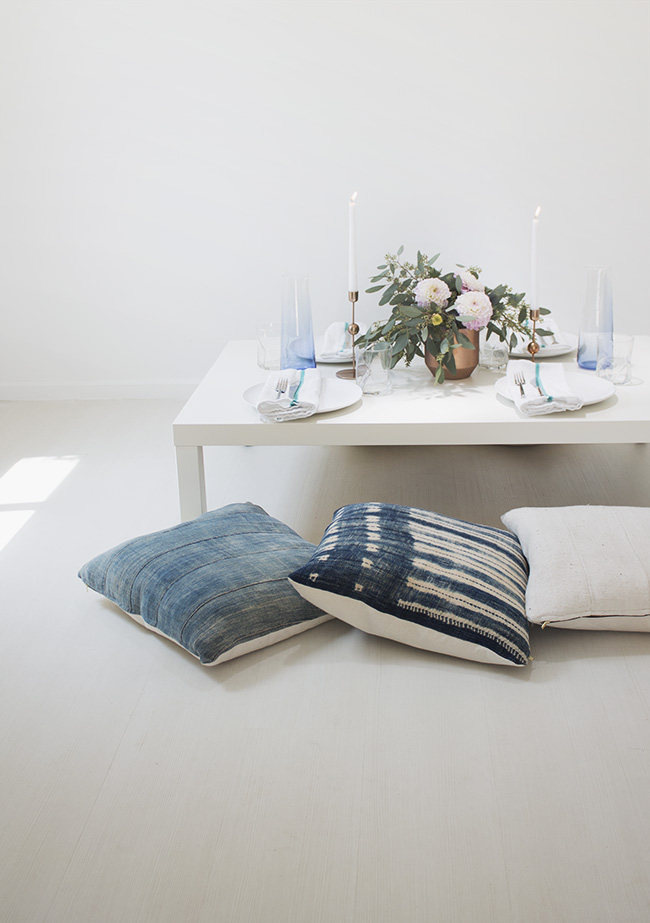 sources
PLANT POT (SIMILAR), LARGE CANDLESTICK, SMALL CANDLESTICK, NAPKINS, GLASSES
---
THIS POST WAS IN PARTNERSHIP WITH FANCY FEAST
ALL OPINIONS ARE 100% MY OWN