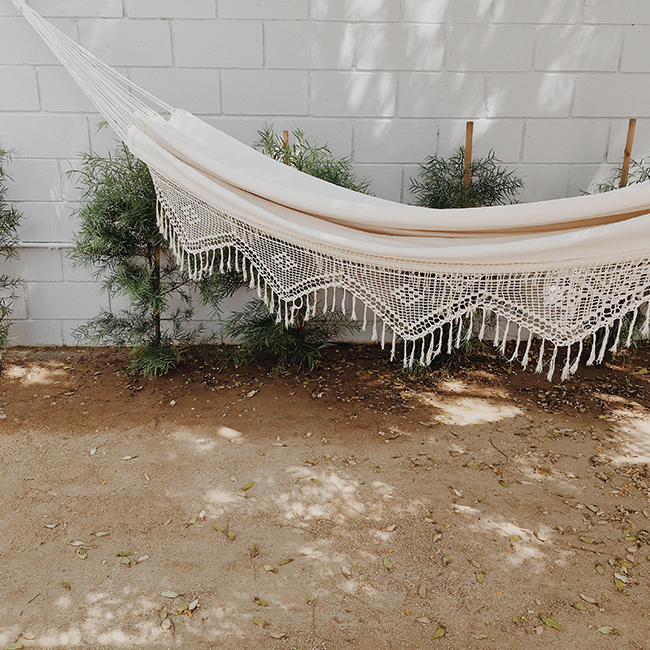 it's a VERY HAPPY WEEKEND FOR US. it's the first weekend we can actually hang out in the backyard! we're not quite finished, a few more things to finish before it's done done, but the furniture is out there and we're going to setup our BBQ and we're so stoked. can't wait to show you guys.
and you may have seen we hung our hammock, it's big enough for both of us and it's like what dreams are made of. i'm so obsessed.
also, if you forgot, wanted to ask you again to please vote for me in the bloglovin' awards. love you.
now for some fun links!
in case you like seafood as much as i do… then who cares
the best fried chicken sandwiches in LA
33 animals with stuffed animal versions of themselves!!
someone figured out how to fry water
this looks so delicious for a summer dessert
really want this planter for the backyard
shazam for fonts!!!! this is amazing