arlo's second birthday party : theme + look!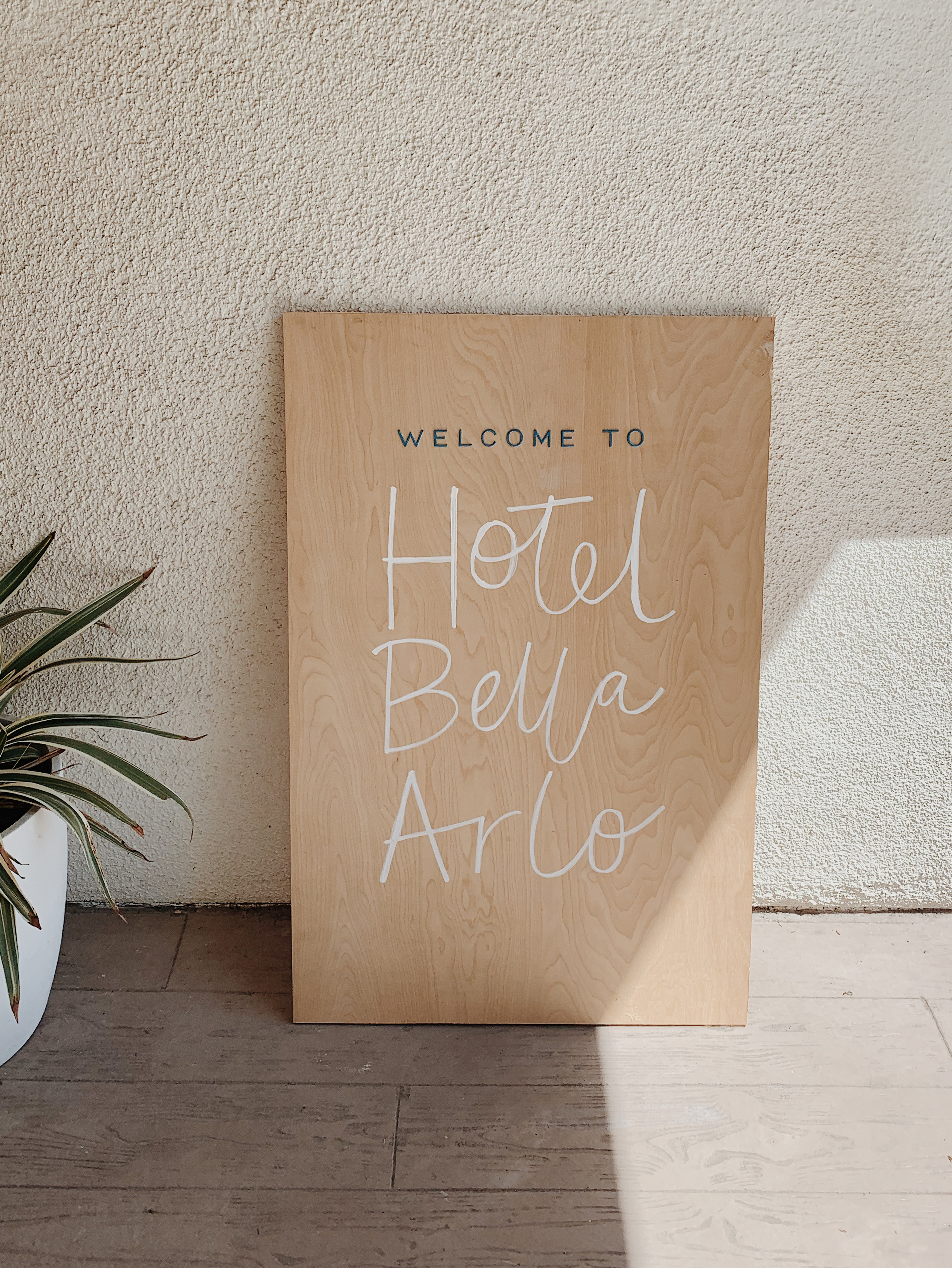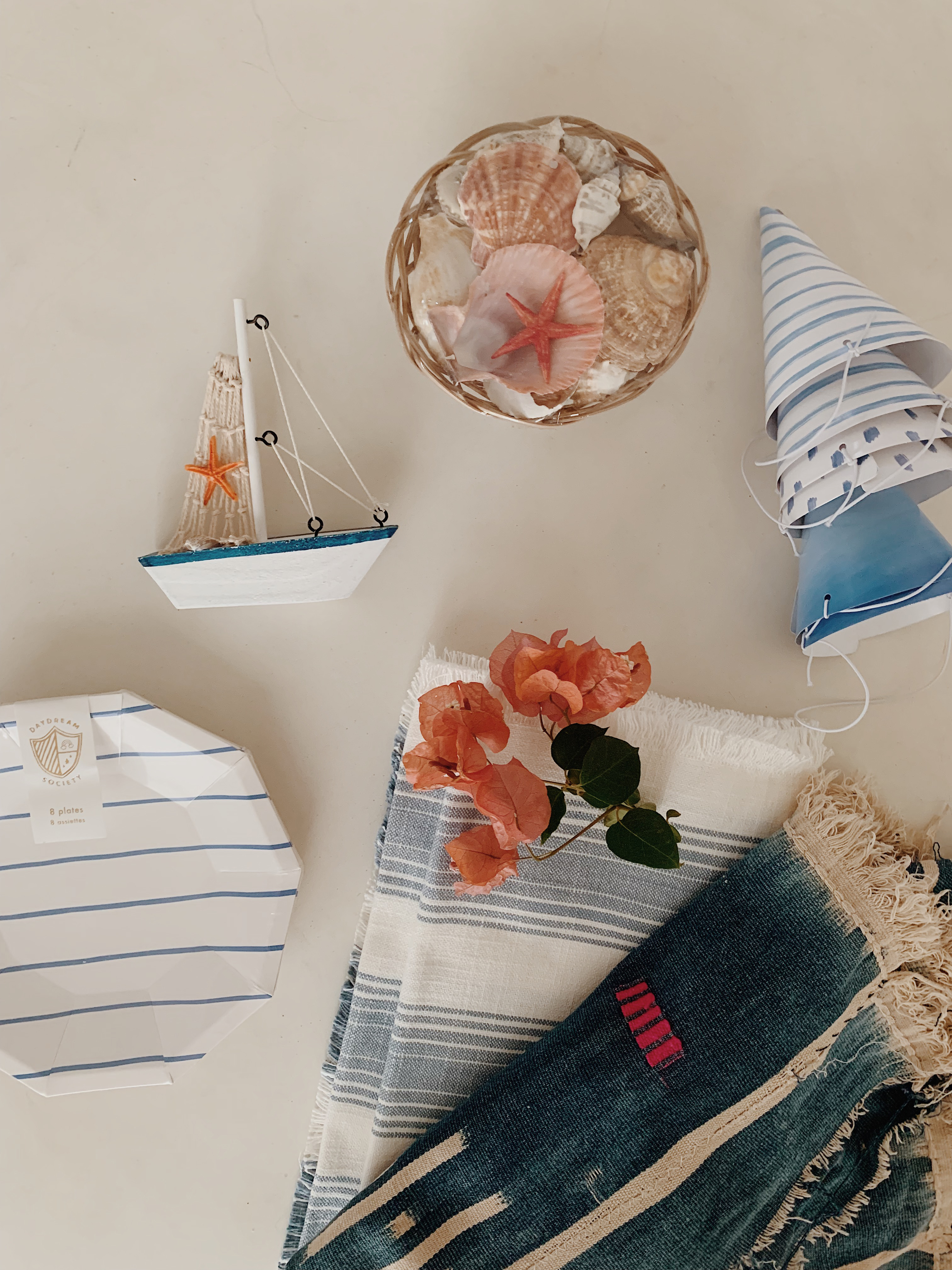 omg his party snuck up on me on this year, i definitely did not spend as much time or energy on planning as i did last year when i basically started a month into his life. i have to say, when you're nursing a baby and laying under him asleep for hours a day you find more time to spend on pinterest! i also considered not even doing a birthday party this year, but since we really don't entertain much, i think it's a fun reason to get everyone together and be creative.
as you probably know if you follow along on instagram stories, arlo's favorite movie has been mamma mia 2 for 32 weeks now (i know this because i have footage of the first time he saw it and sat for an entire movie for the first time ever). lately he has actually preferred the first movie instead, but we have clocked hundreds of hours watching the movies and i pretty much know every line of dialogue by now. it seems only natural that it would be the theme of his party (he also likes elmo but we can do that next year if he still does lol)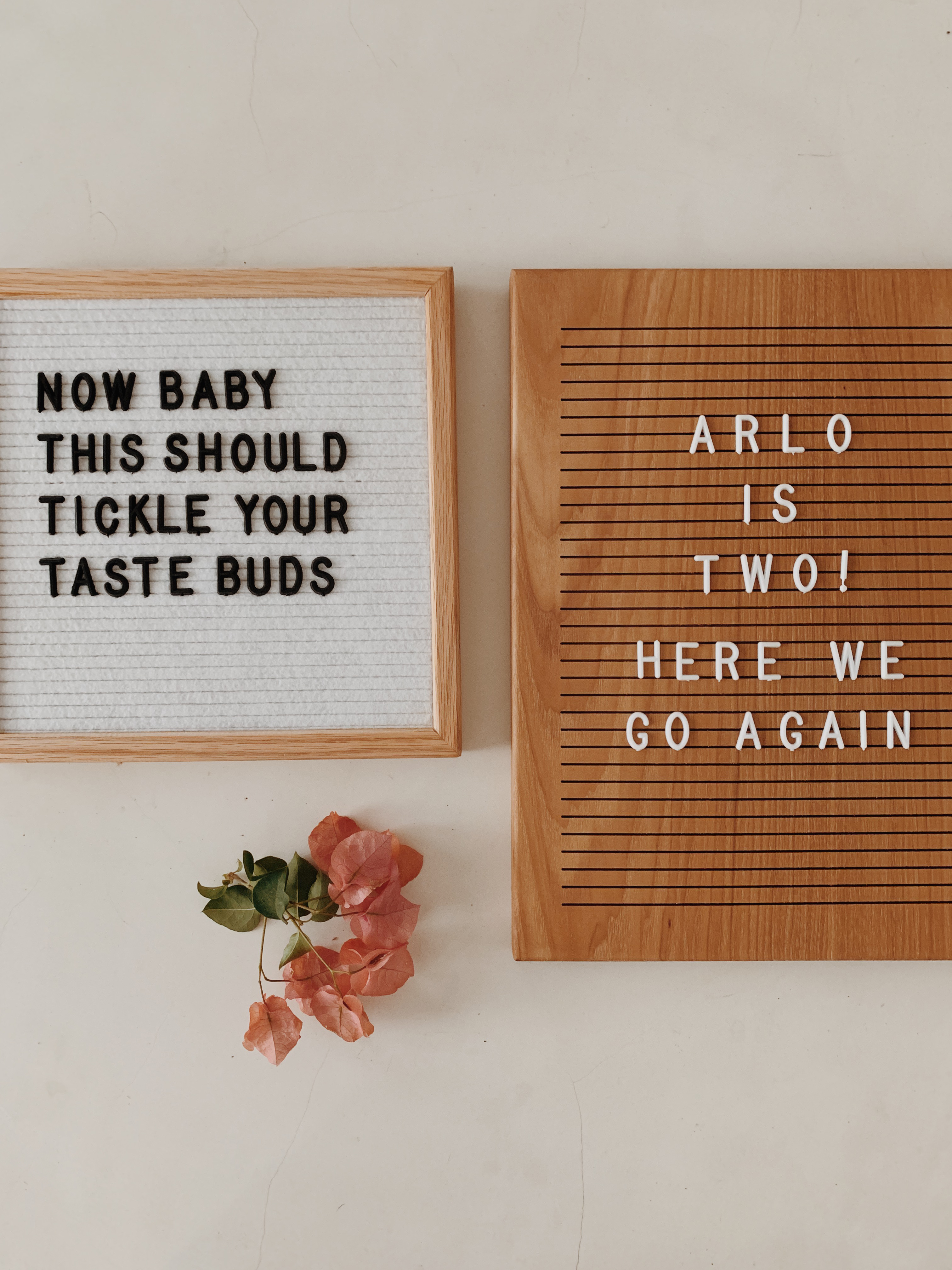 mamma mia theme is so fun and weird because it's easy to just make it all greek, but i've been trying to also incorporate the disco element as well as make a bunch of dumb obscure references to the movies. in the sequel, the hotel is named the hotel bella donna, so i wanted to center the party around it being the hotel bella arlo. (i know it would be bello technically but i don't like the way it sounds)
we're doing the party at my moms house this year, because their patio is much more greek than ours is — plus it'll be nice to have it there and i'll hopefully stress less.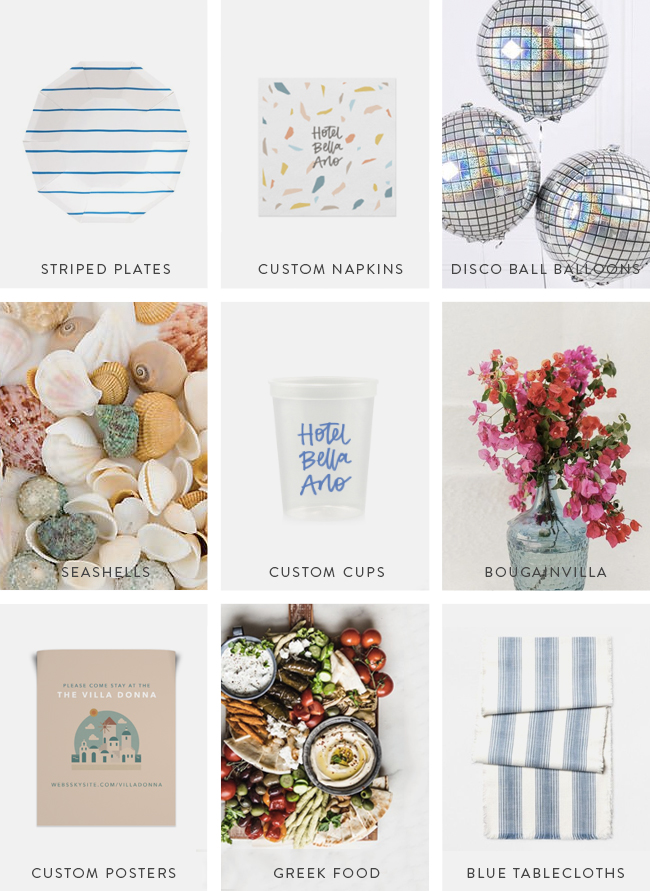 i hand drew the logo and then reused it for custom napkins and cups from for your party, because even though i'm being low key for this party, how could i not get some custom things made lol. i made a handful of posters with references to the movies that only gid and i might understand having seen the movies 100 times but at least they make us laugh.
i'm going to fill vases with foraged olive branches and bougainvilla and i've gathered all the blue and white textiles and dishes i had around. i got the little party hats in the dollar section at target and the shells from the dollar store!
still trying to come up with some kid entertainment, but we're obv just playing abba and serving greek food! and there will be a couple of live performances by the other biggest mamma mia enthusiast, my dad aka poppy, and maybe a couple other special guests hahah.
sources