5 tips for last minute get togethers

This is a sponsored post written by me on behalf of WINC for IZEA
All opinions are 100% mine
the holiday season is here and chances are you are being very social rn, perhaps even more so than you would like. yeah me too — but it's also nice to spend one of month of the year being less of a hermit. so with that in mind, i wanted to share some of my personal advice for impromptu socializing, because come march it's back to binge watching all weekend and keeping all that wine and charcuterie for yourself, in bed. or maybe that's just us.
today i partnered with WINC, which is a very cool wine subscription service — you take a quiz on their website about your taste preferences, and they send you a personalized selection of bottles. perfect if you're one of those people who never knows how to pick a bottle. my personal tip is to just choose based on labels (shocking i know) — but my favorite thing about winc is that they care about the labels too. all their wines are pretty! personally, i find that so important when you're entertaining or bringing a bottle to a friend.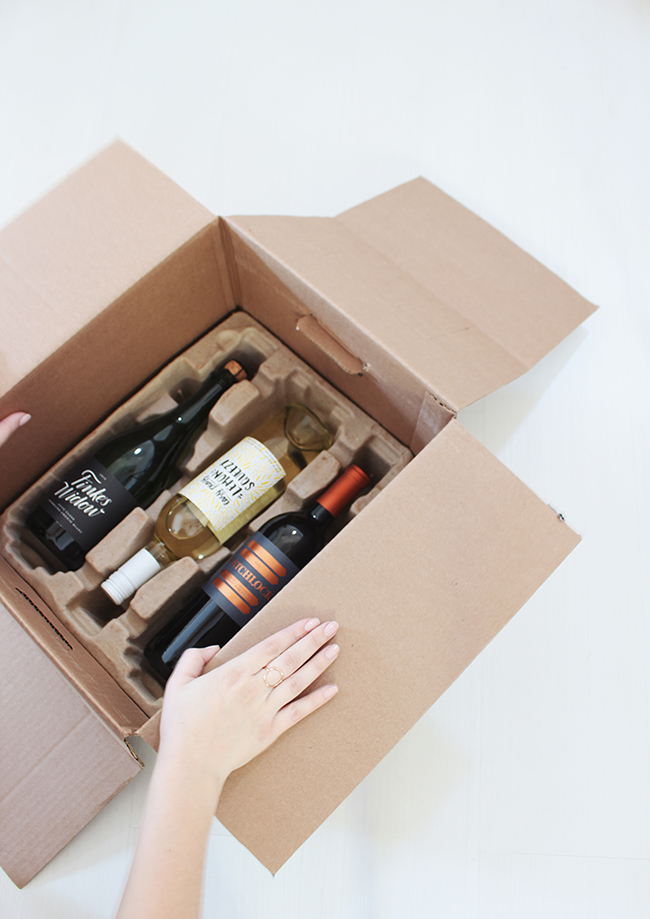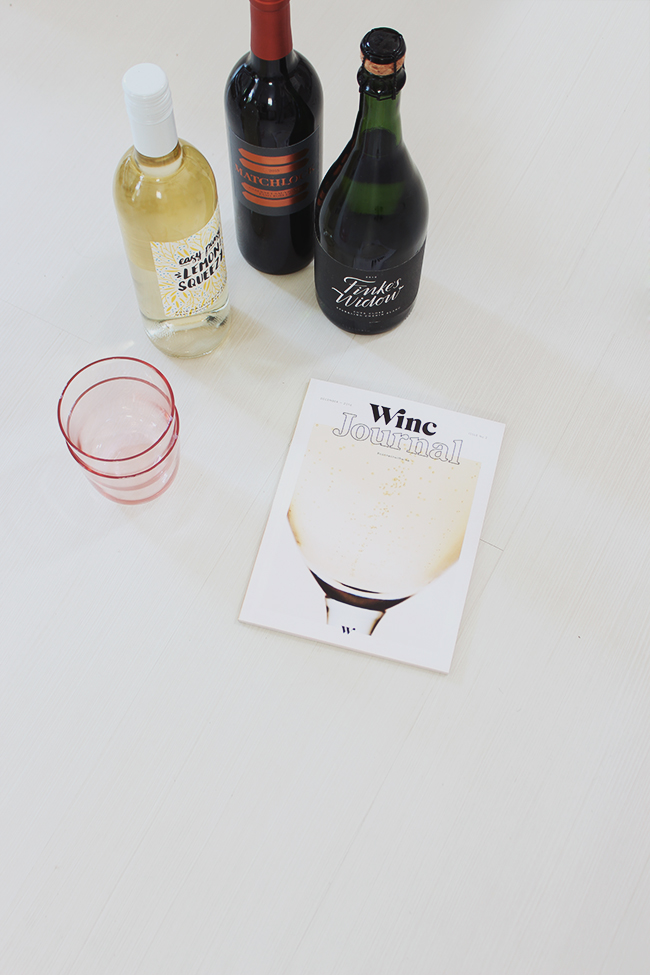 always have wine on hand to serve or to bring
this one is where winc is perfect, because whether you're hosting a game night or just cooking dinner for your husband, i love always having a few good bottles sitting around. this is especially helpful when we're attending a party because i hate having to stop on the way every time. we also like to always have a bottle of sparkling in the fridge in case family or friends drop by for a impromptu happy hour (this was happening more often when it was warm out). 

keep a pile of blank cards and wine bags around
i have a whole drawer of cards, for almost every occasion in my house — and it comes in handy all the time. i very frequently forget to actually buy someone a birthday card along prior to heading to their birthday, so it always comes in handy. having a stash of simple wine bags will make it look like you didn't just grab a bottle at the closest store, but that you actually took some time to thoughtfully choose one — yes a wine bag does that! well, in my opinion.

stock up on pretty paper napkins and plates anytime you see them
anytime i'm out shopping and see some cute napkins, i swoop them, because they will always come in handy for entertaining. if you have the space, consider designating one kitchen drawer just to pretty entertaining essentials like these and anytime someone is on their way over you just pick out a cute combo from the drawer, and you're all set.
try to always keep your house 20 mins away from looking clean
we have three cats, so we have a housekeeper which tremendously helps our house look less disgusting. but i also have to get up and put things away weekly, our kitchen island, our entry bench, everything ends up getting covered in crap — so it makes it much easier for spontaneous entertaining to be that much closer to having your house tidy. before people come over, i always light about 10 candles to create a cozy vibe.

keep snacks in your pantry that are ready to serve
we like to always have some brie and crackers in our kitchen, and it's super easy to throw together some last minute munchies like this little cheese plate i put together in 5 minutes. other ideas are chips and salsa, popcorns, or even just some easy frozen appetizers you can throw in the oven real quick. with every box, winc also includes the winc journal, which has recipe pairing ideas for each bottle, which is super helpful.
---
hope these helped! do you have any tips i should start doing? if you want to try out WINC for yourself, you can use promo code AMP to get $25 off your first order!