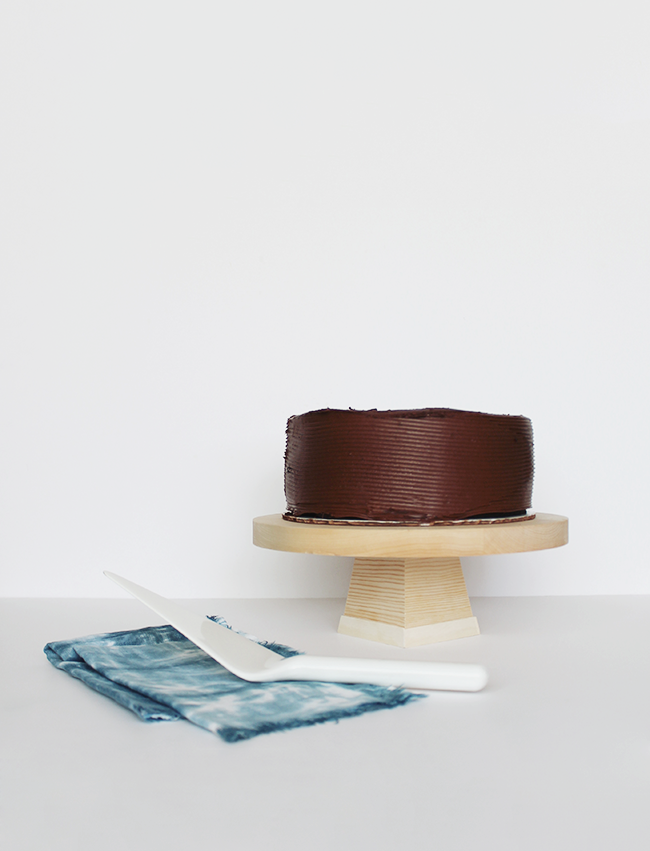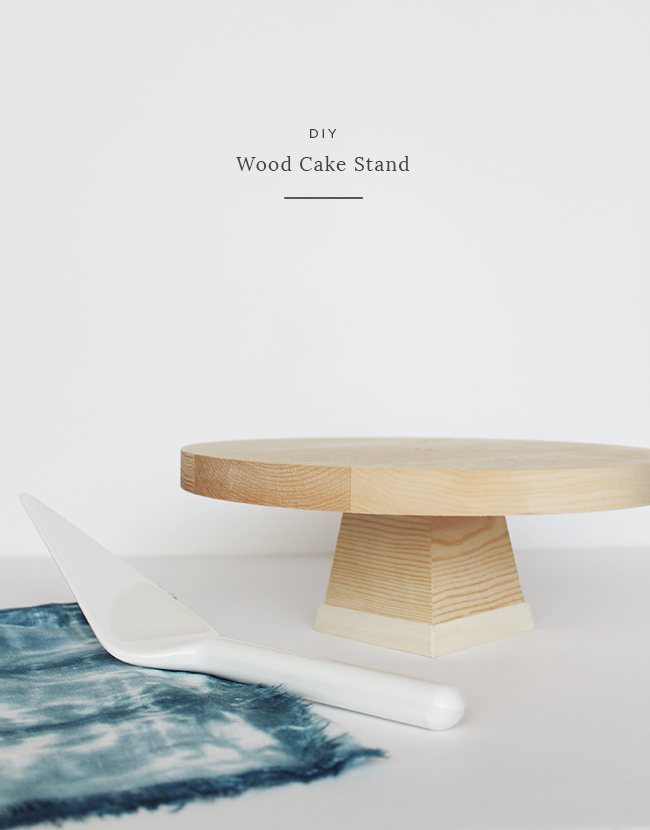 ok you guys — this might be my easiest DIY to date. and it might be one of my favorites. i love simple wood cake stands, so i decided to make this by essentially just gluing wood together. does it still count as a DIY?!
cake stands are one of those things i like to have to feel like a real grownup, but i'm not usually playing hostess while serving various cakes. for those few rare occasions when i do throw a little party, pretty cake stands make everything look cute, you know – like donuts. or toast. whatever.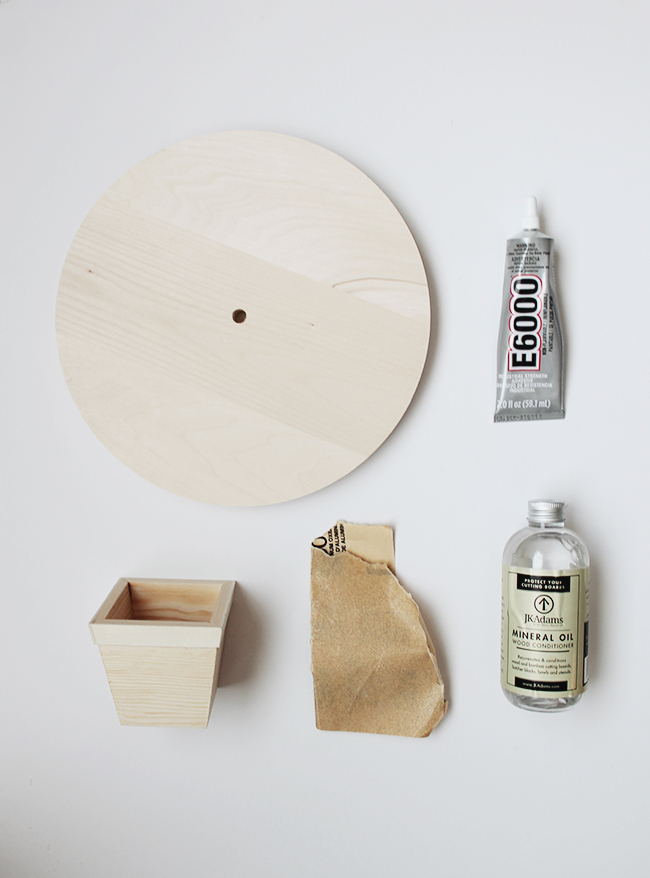 01. sand down both pieces of wood to achieve a smooth surface. wash off sawdust with a damp cloth and a tiny bit of soap.
02. mark where your base will go by measuring the center of your top.
03. add some glue to the base, and if you're using a clock face like mine (with a hole in the middle), only add the glue to the edges so that no glue seeps through the hole. let dry upside down for a few hours with something heavy placed on top to add weight. i used a few heavy coffee table books.
04. once dry, condition your wood with the mineral oil. you can also use walnut or almond oil. you'll see the mineral oil really make the wood a lot richer.
* even though i believe the wood is food safe after being conditioned, all this food safe stuff never seems that clear — so if you're weary of it, just always use some parchment or doilies under your cakes, which i'm gonna do anyway so i keep the wood nice and clean.
well that was insanely easy, right?