12 modern paper napkin options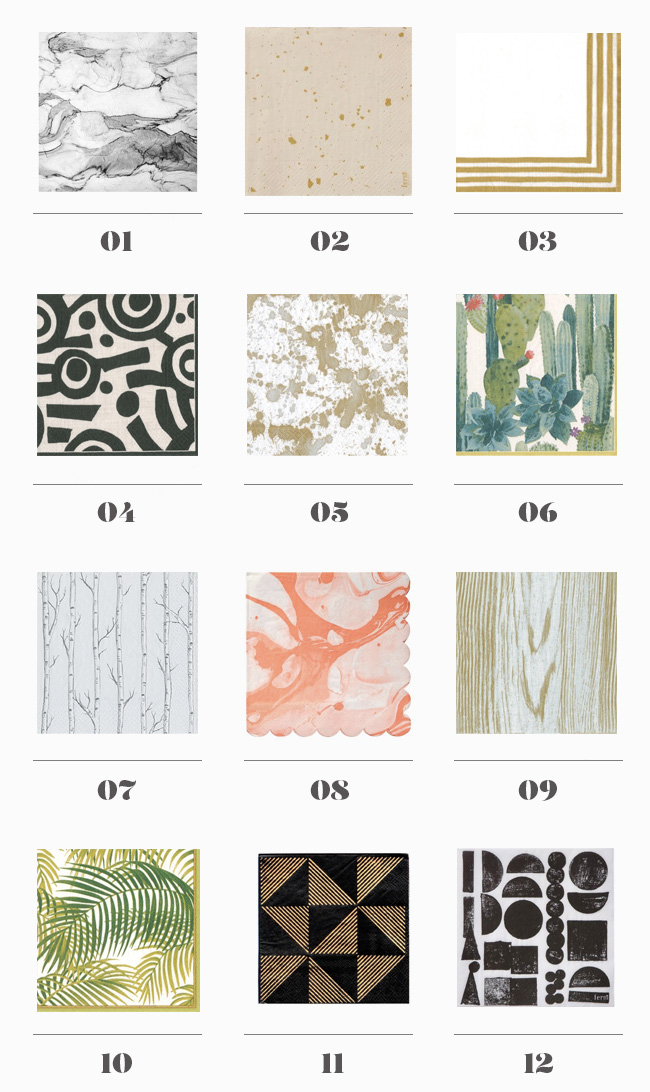 to continue on with the crazy person amount of research for purchasing one thing, i spent a lot of time searching for my favorite paper napkins for our upcoming party, and found lots of cute options. 
i ended up ordering #4 but i was very, very torn. probably way too torn for some paper napkins. what's your fave?
ONE / TWO / THREE / FOUR / FIVE / SIX
SEVEN / EIGHT / NINE / TEN / ELEVEN / TWELVE