a little backyard birthday brunch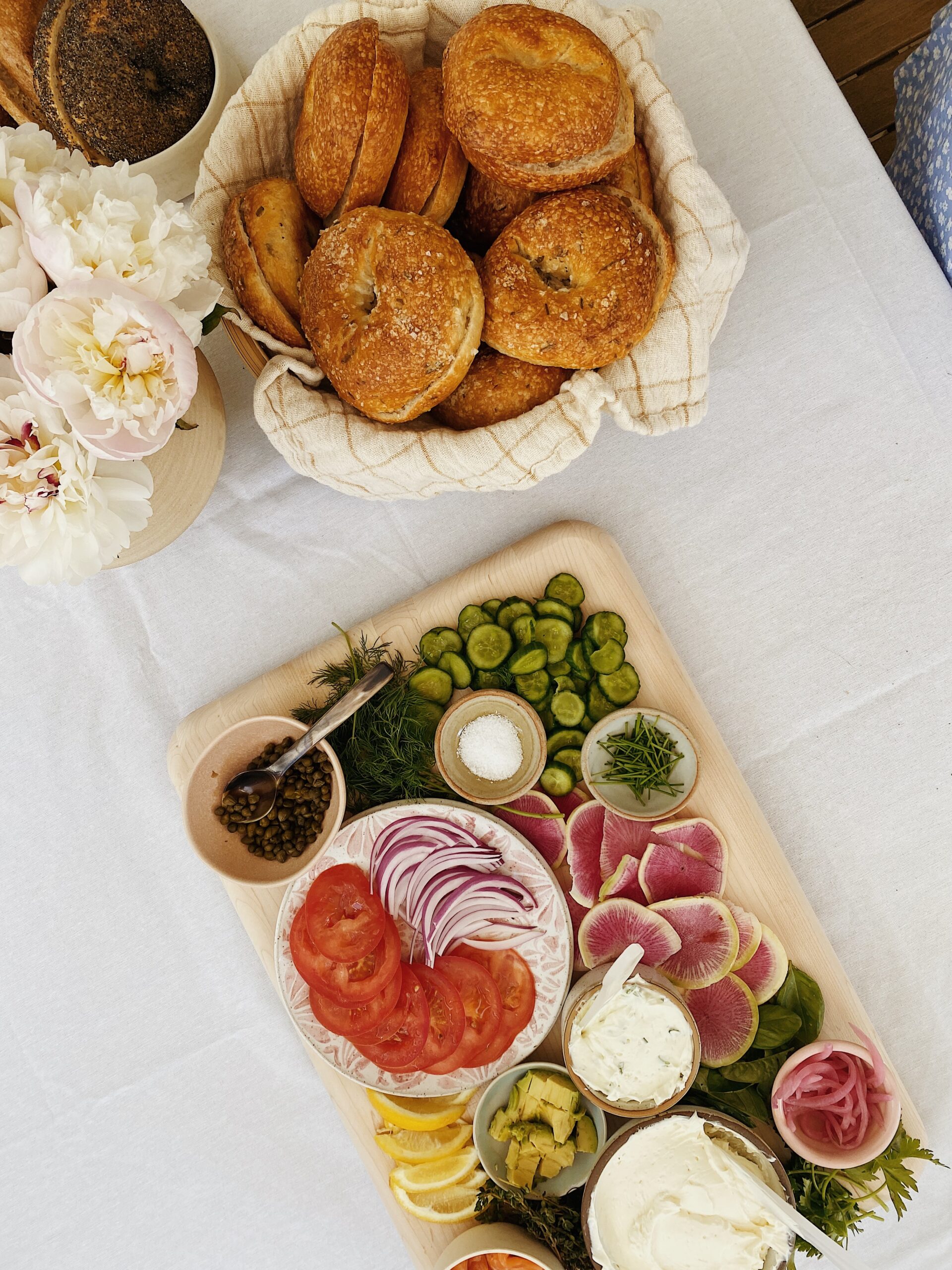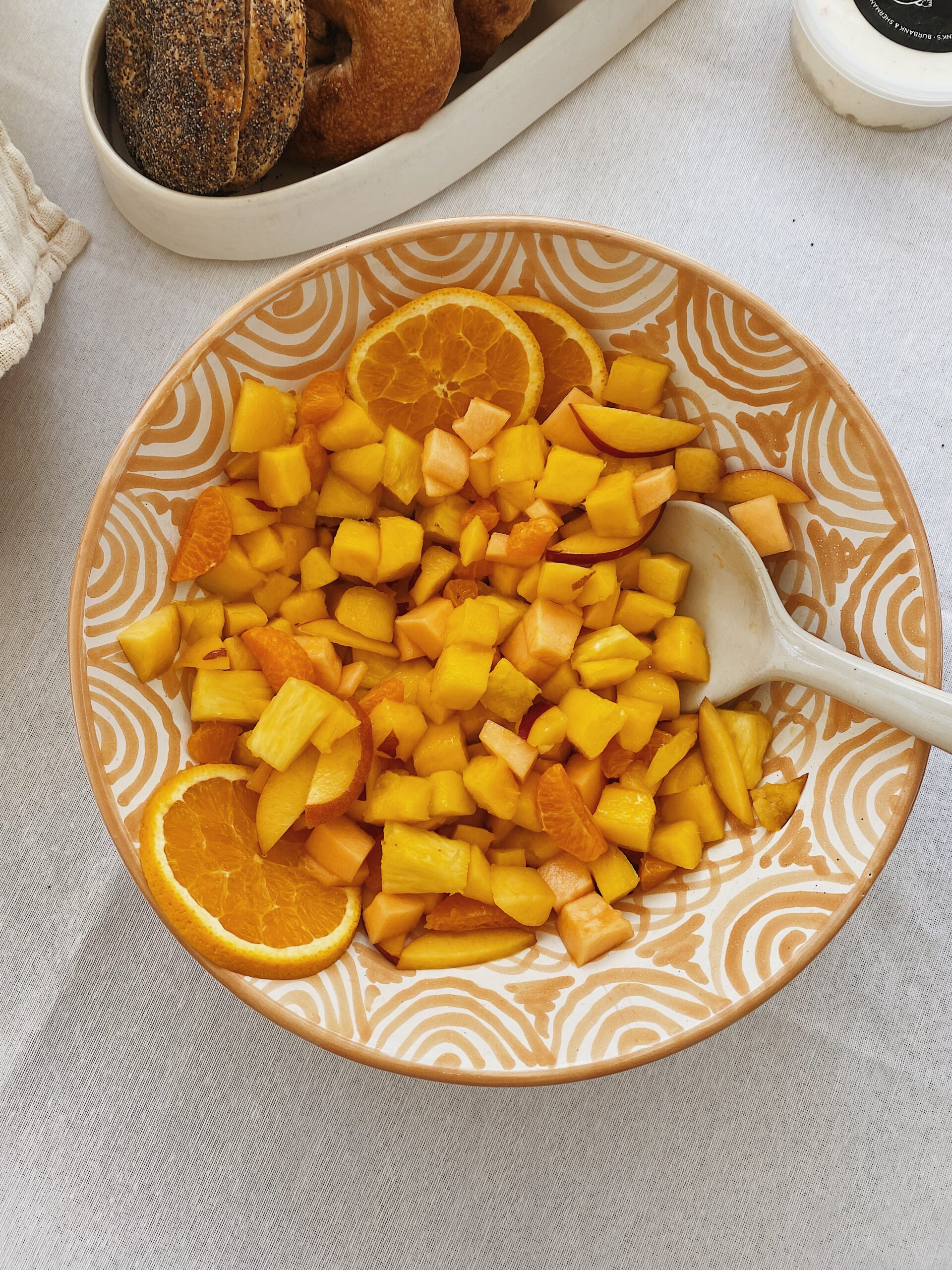 this was the first get together we've had since we redid the backyard (realizing now i need to do a blog post with the updates too!)– but i also decided i'm going to post even the little parties i throw on here.
not sure why i haven't in the past — but i love entertaining more than most things– so i should be sharing them permanently here! so, starting NOW.
ok so for my stepdads birthday in june, we threw a sweet little brunch with all the grandkids and had bagels, cakes and waaaay too many water balloons.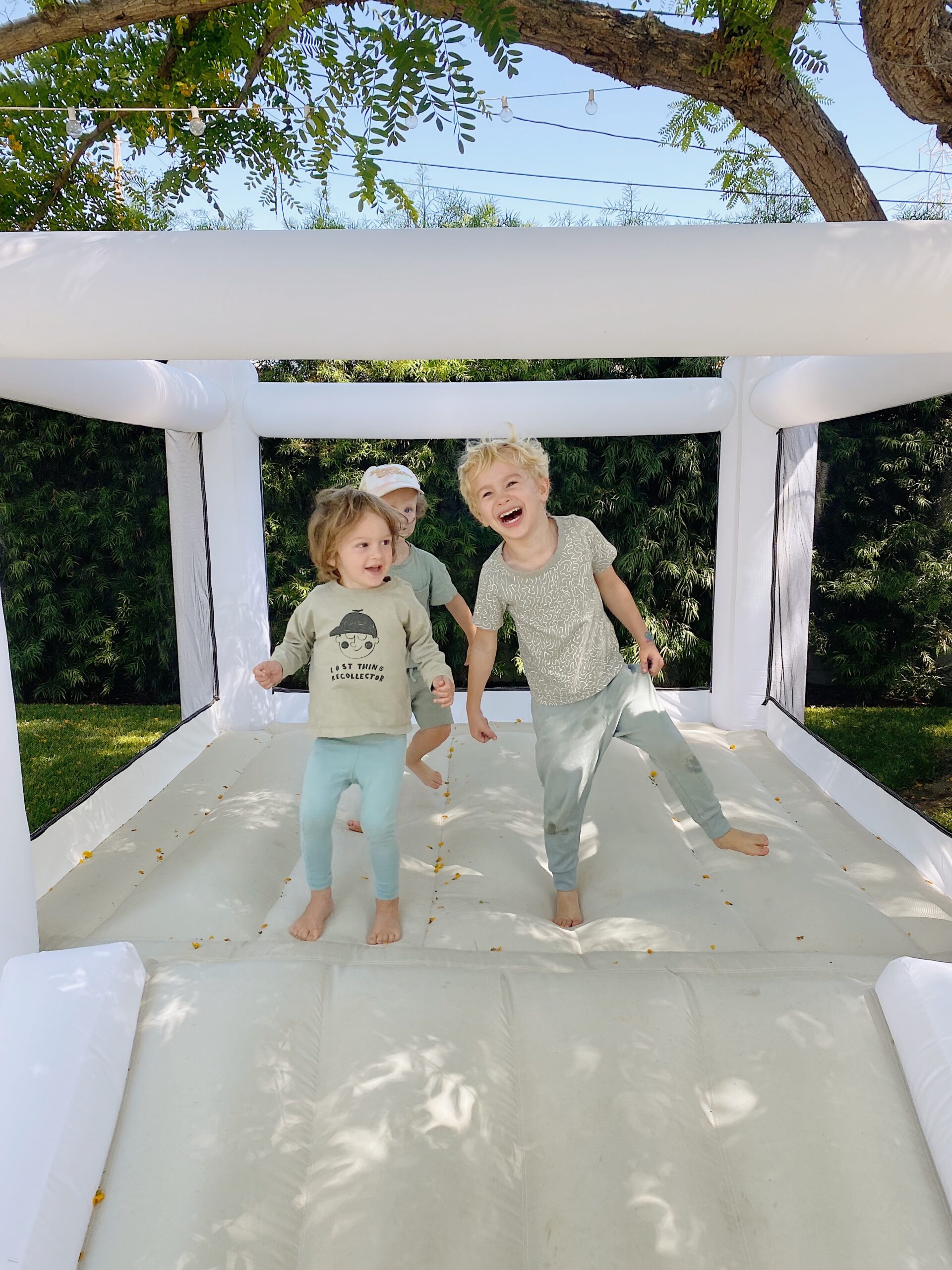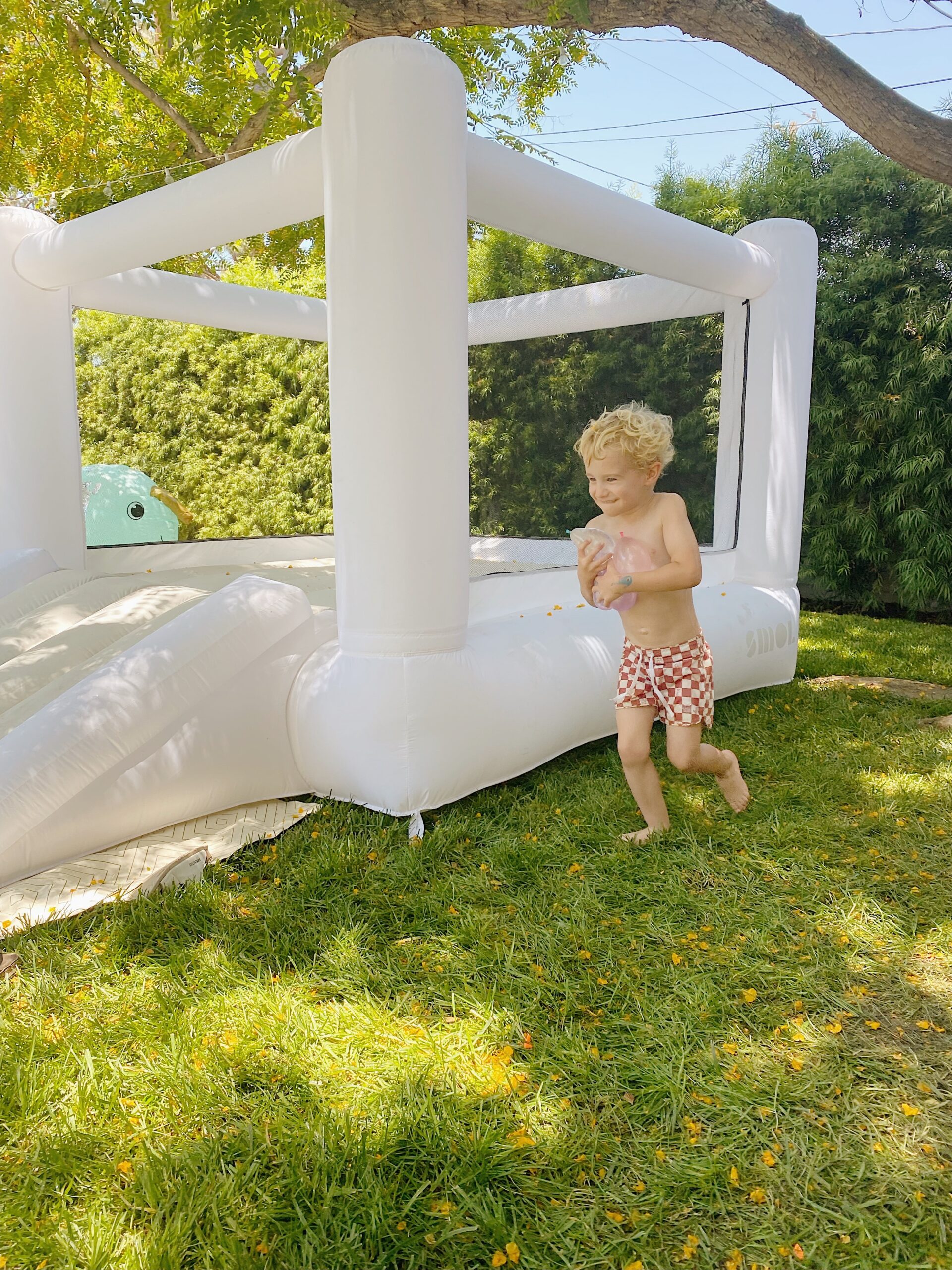 activities for the kids
it was the first time ever that we had a "fun" backyard for all the kids and it brought me so much joy after installing our grass. it's never been a place arlo really enjoyed running around so to see him and all these little kids back there made me feel emotional!!
we setup our moon bounce and got hundreds of water balloons and they were pretty set!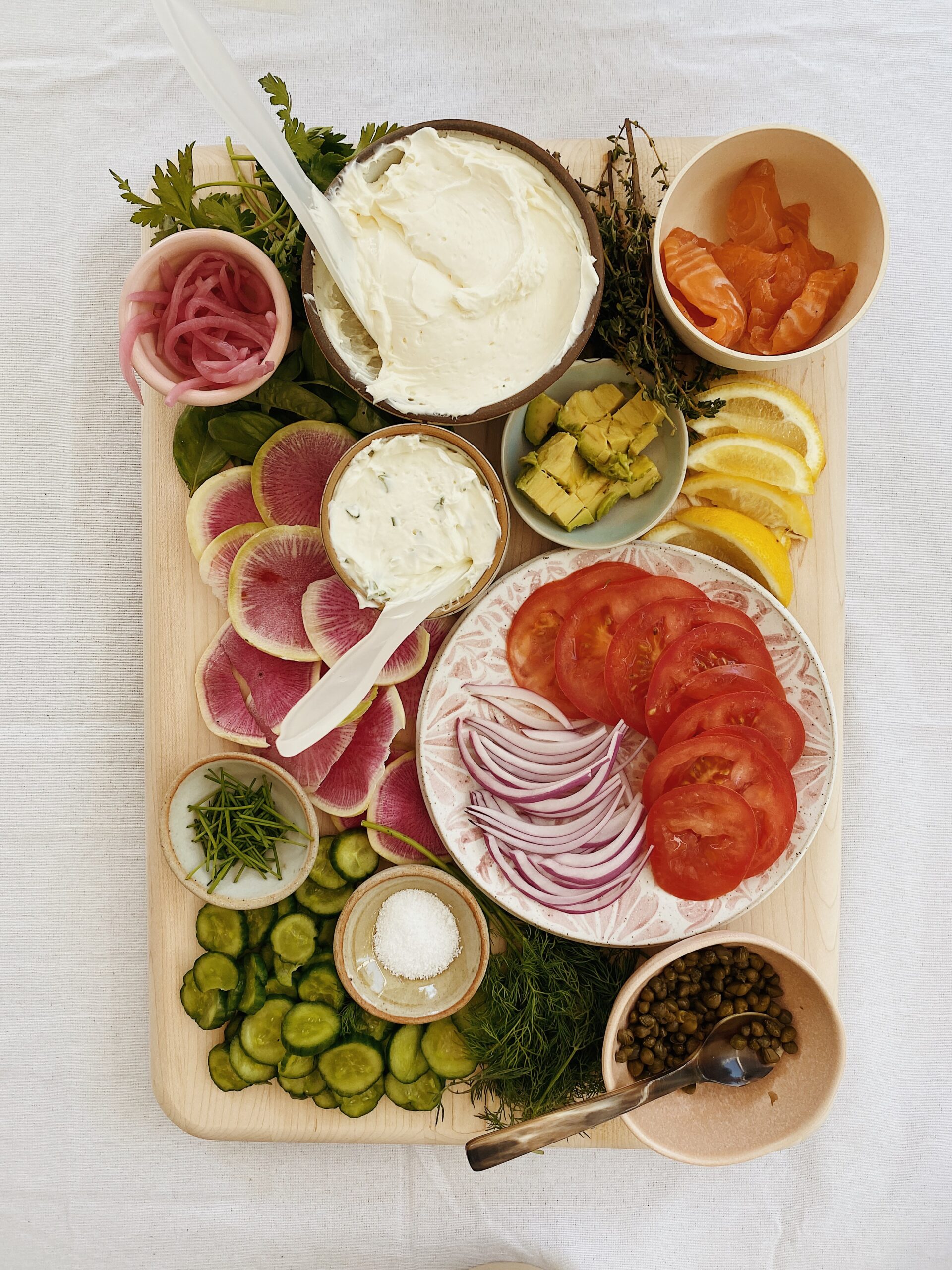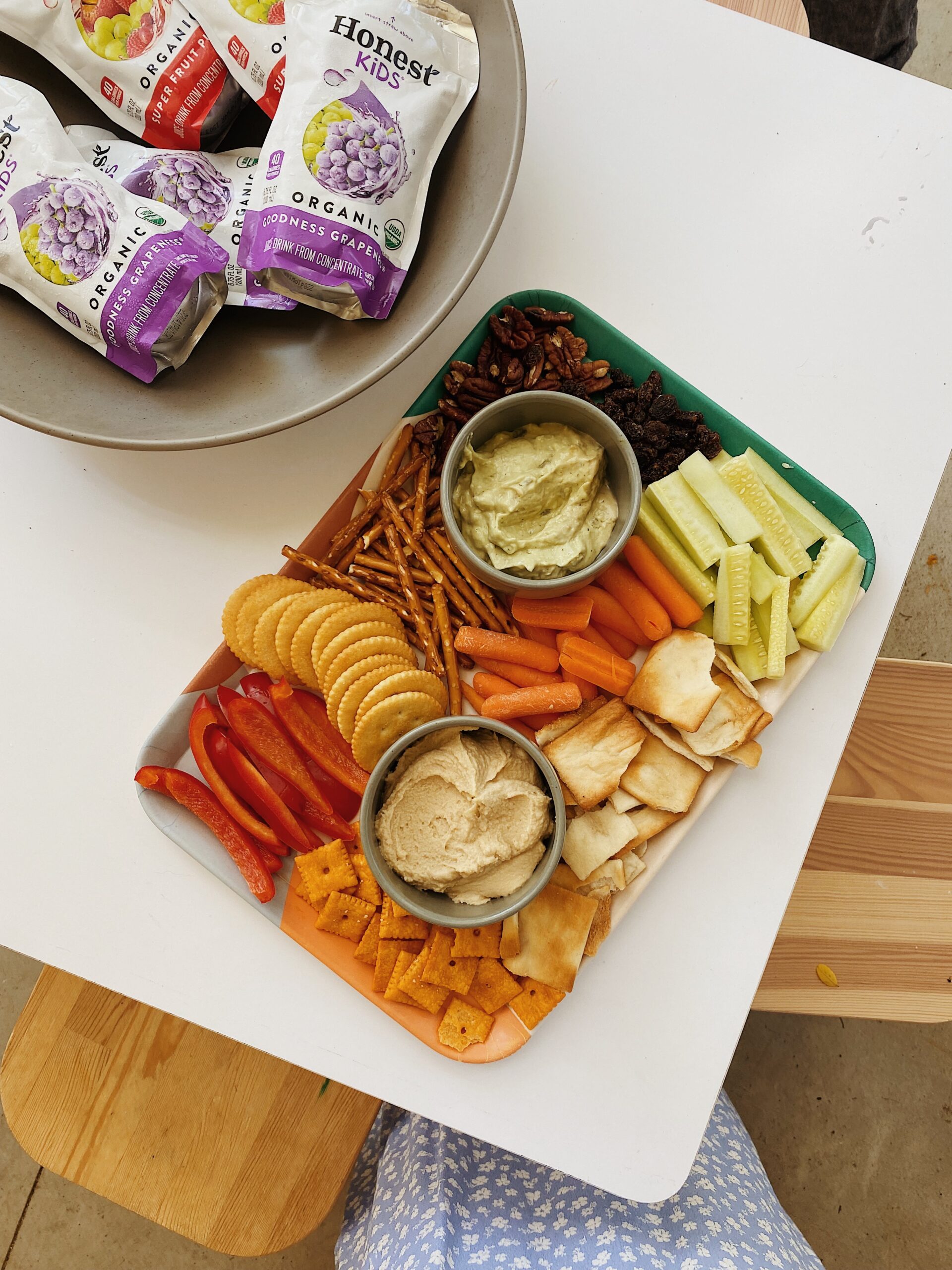 the food
for brunch, i got a big order of bagels from hanks and made a big platter. the platter was actually so big that i had trouble filling it and ended up using fresh herbs no one would actually want to put on their bagels lol– but it looked so cute!!
we also made a giant fruit salad, all yellow fruits! oh man it was so good. we used mango, peaches, nectarines, cantaloupe and cuties. just added some lemon juice and it was perfect.
we put a little kids table outside too with arlos stools, and i made a little grazing board for the kids with nuts, veggies, crackers, raisins, hummus and avocado tzatziki from trader joes. and of course some chilled juice boxes.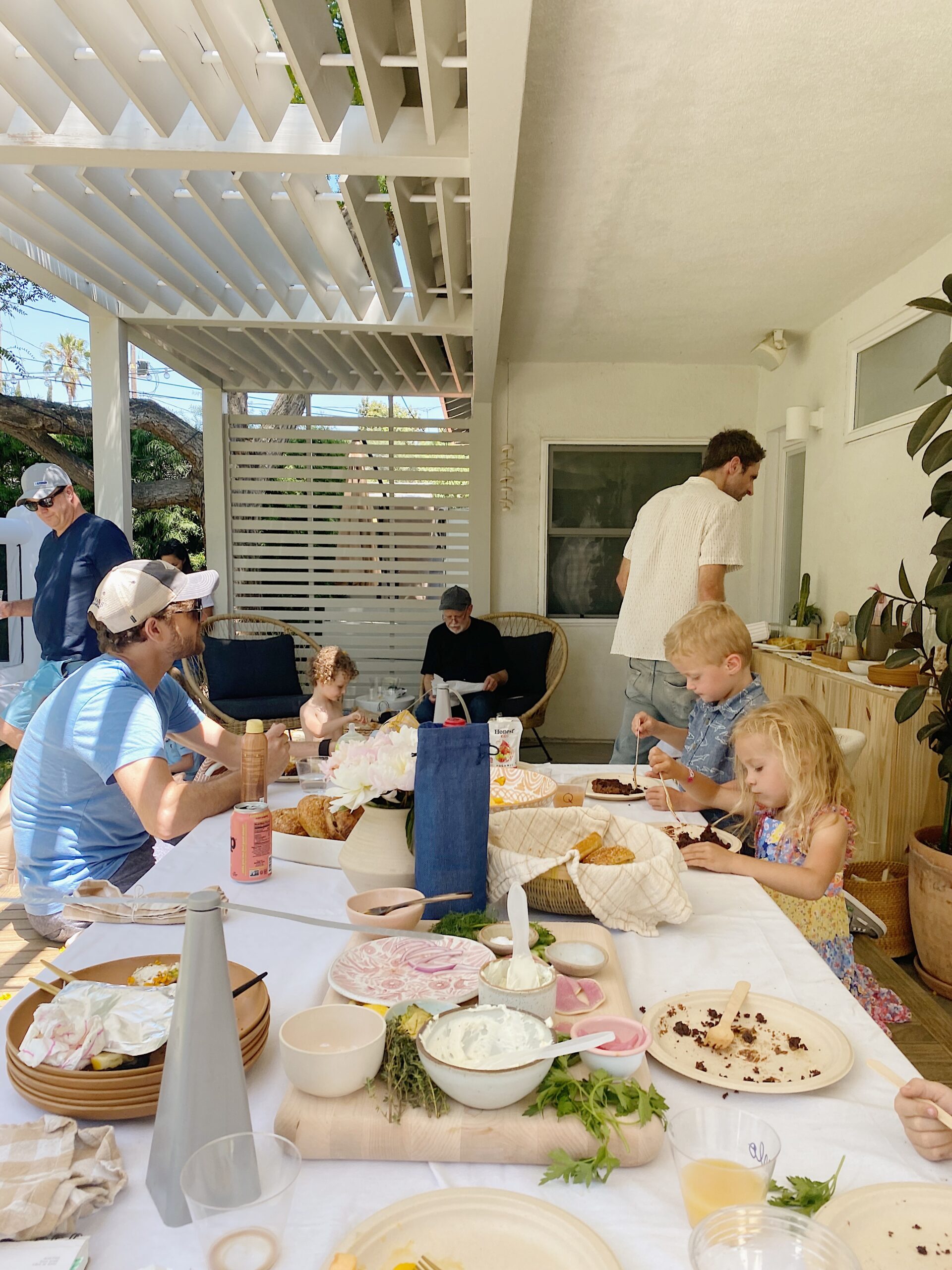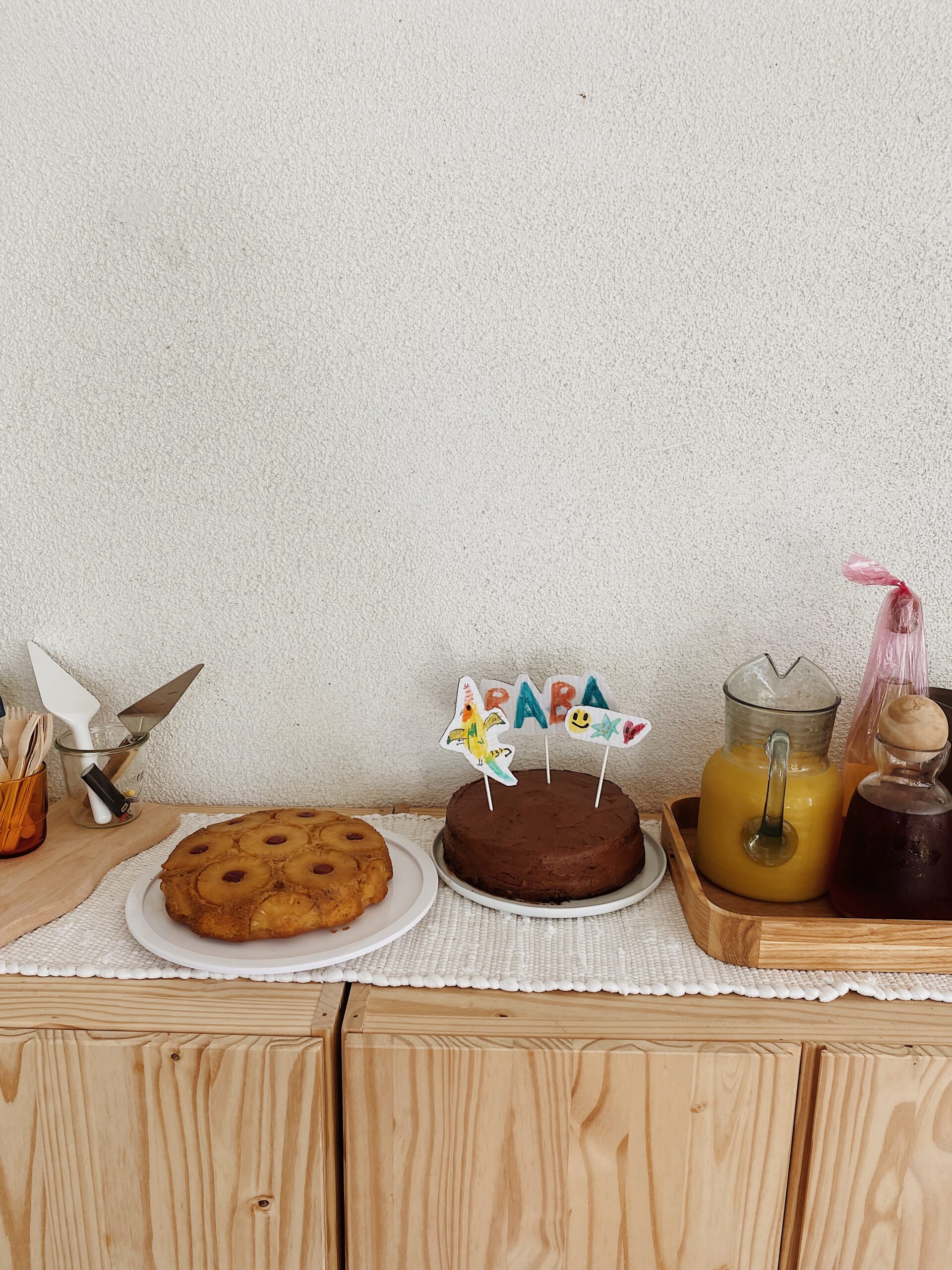 the cake
we had two cakes for "baba" and i had arlo draw some things on white cardboard to make easy cake toppers. his name, some cute symbols and baba's bird with a party hat on. then i cut them out and taped them to lollipop sticks. they came out so cute!! i made a reel here.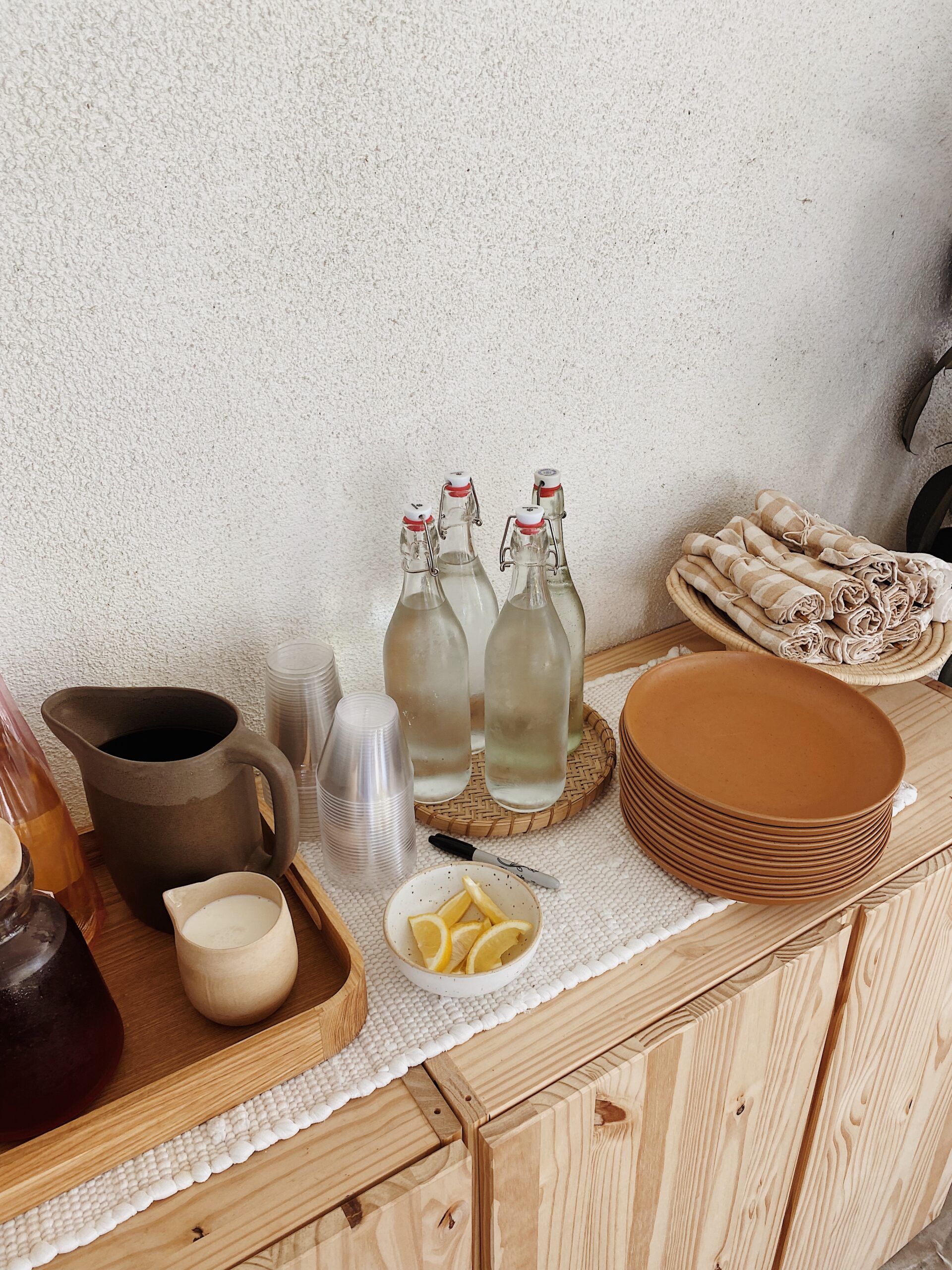 the rest!
this was also the first time we entertained after i put these ikea cabinets outside from the guest room. i wish i had a further away pic but i forgot to take one, but it's been so nice to have outside to use as a buffet!
i just setup table runners to avoid any wood stains and put the drinks on trays. i set out plates and then i tied forks and knives into little napkin rolls with a piece of butchers string. i filled up some bottles with cold flat and sparkling water (i use these for every party! they are so useful!) also served iced coffee, iced tea and orange juice as well. that's it!!
sources