diy gold fringe party hats
hope everyone had a fantastic christmas! you may have seen it on instagram — but something kinda big happened to me this week, i'm now engaged!! i'll write more on that after the new year.
speaking of new year … it's NEW YEARS EVE in just a few short days! and who doesn't like wearing festive hats all night?!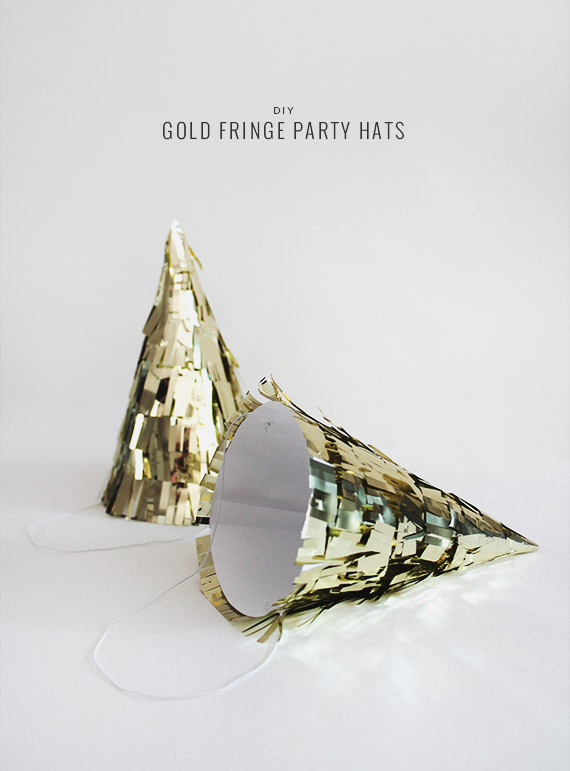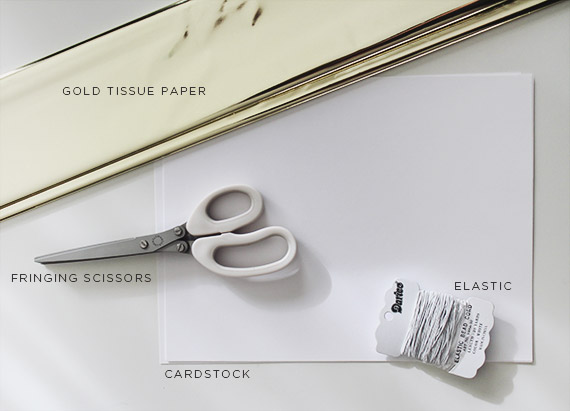 materials
gold metallic tissue paper (i got mine from the party store)
cardstock
fringing scissors
elastic
glue or tape (it's up to you)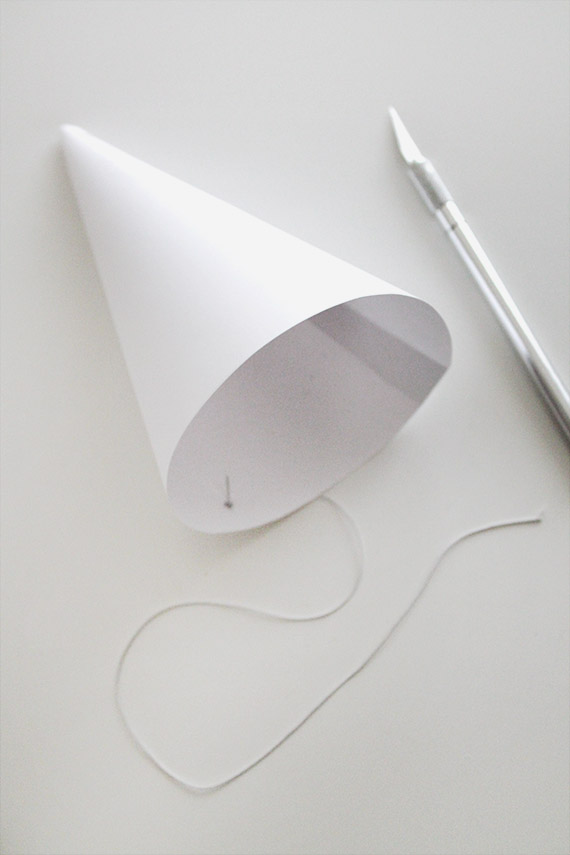 make your party hats using the printable i've provided. after download, print onto cardstock, cut out the shape and fold together!
cut two slits in either side of the hat and tie elastic through. knot on the insides.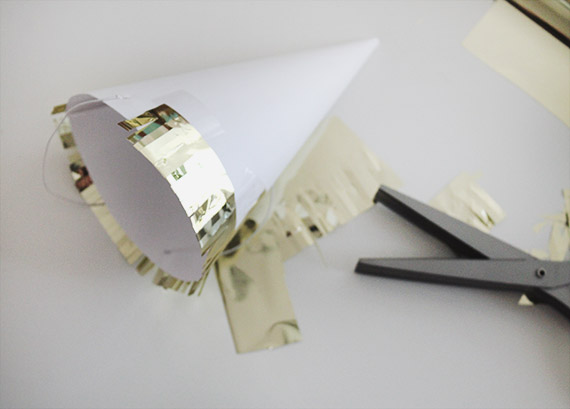 using your fringe scissors, start cutting your tissue paper. this certain type of metallic paper is pretty finicky, so i found that very quick cuts worked best.
attach short strips so that they can fit comfortably around the circular shape of the hat. start at the bottom of the hat and go around the hat. i attached my fringe with tape because i figured it'd be less messy – but you can definitely use craft glue also. above that first layer, attach another a layer and work your way all the way up!
there's a LOT of room for error, so don't worry about bad fringe or overlapping!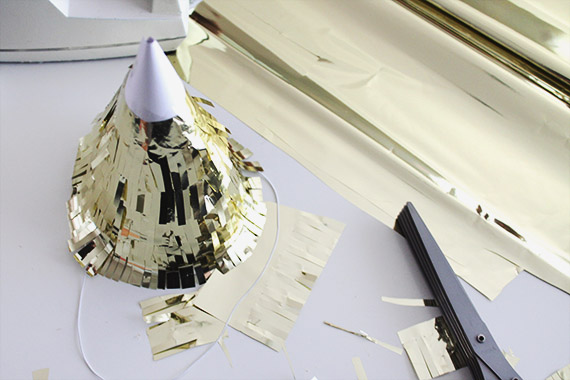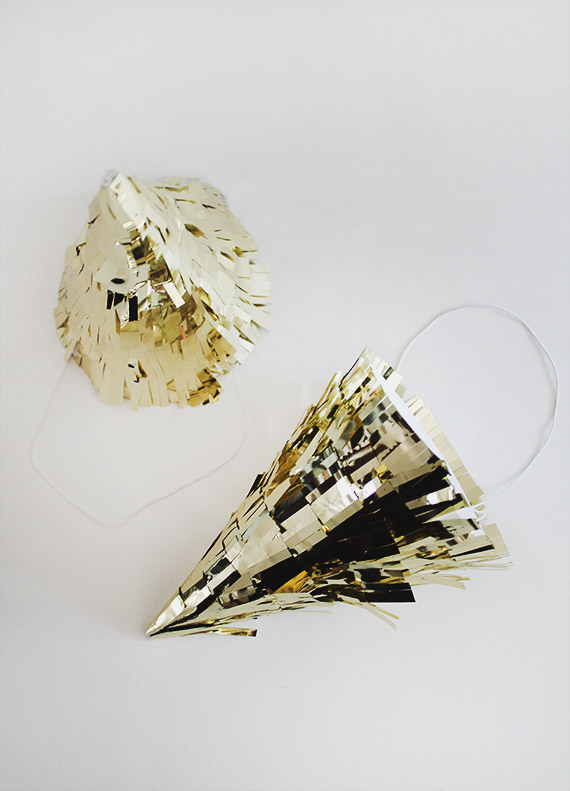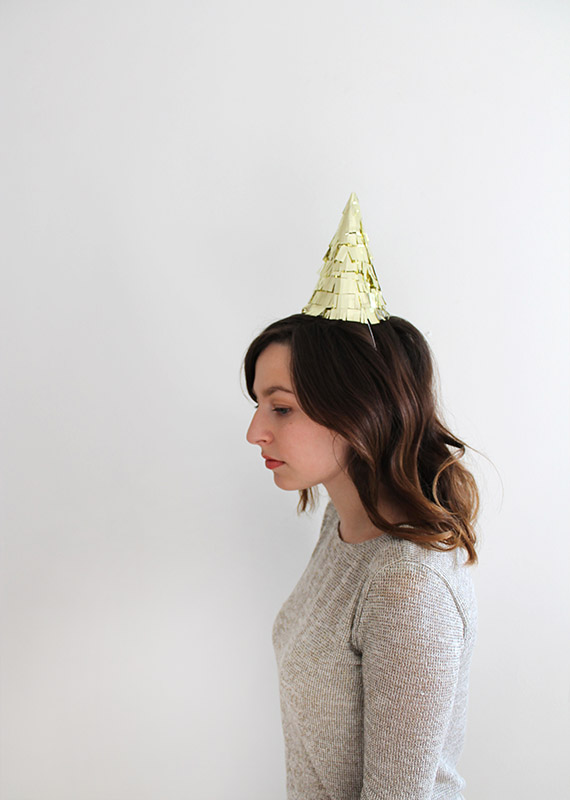 i don't usually show my face too much around the blog — but i figured i should show you what the hat looks like on. no i don't know why i look so sad either!
HAPPY NEW YEAR!
see you back here in 2014!