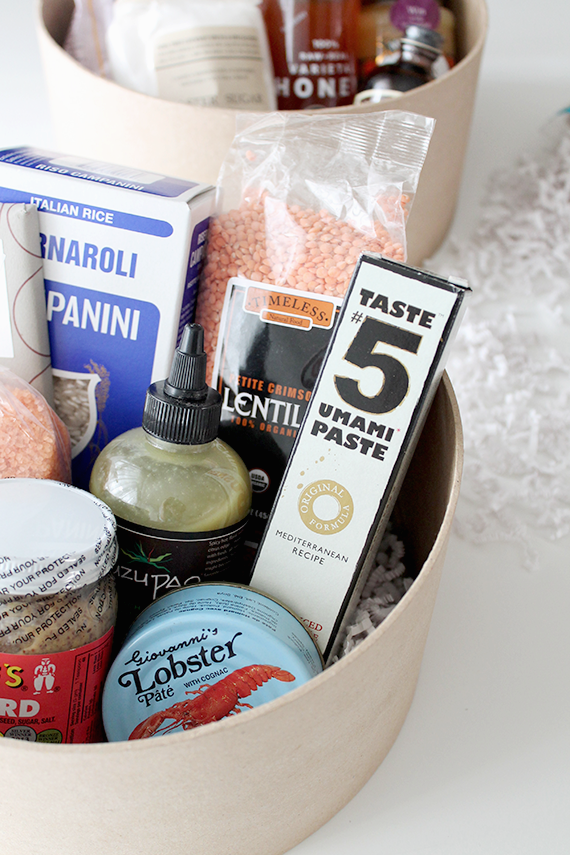 you may have someone in your life that's hard to buy for – especially when they don't just send out a list of what they want. i have a strong love for making gift boxes, so i decided to gift a few relatives (that don't read the blog) with some this year. if they cook or bake, here are some ideas for how to make your own gift box for that lucky person.
i did all of the shopping in three stores : two small local boutiques with dope pantry sections, and the rest at world market.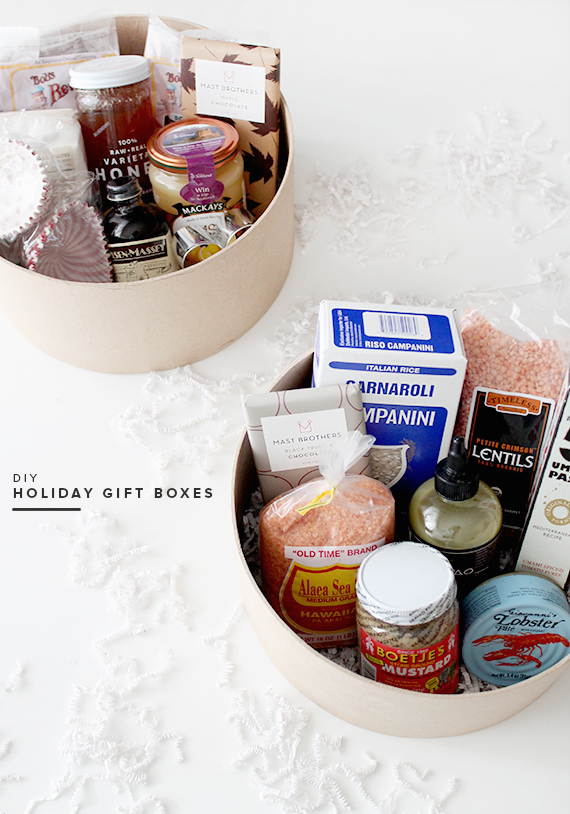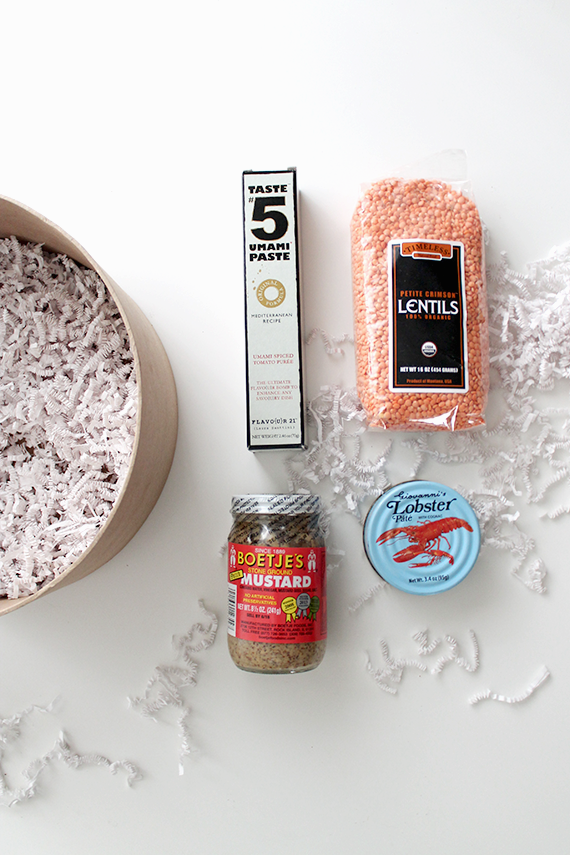 DIY GIFT BOX :: FOR THE COOK
for the cook i'm gifting, i focused on staples that i know he uses in the kitchen and then added in a few novelty items to make it fun.
STAPLE ITEM IDEAS
lentils

maldon sea salt flakes (this stuff makes EVERYTHING better, including sweets)
mustard powder

italian rice (good for risottos)
hawaiian sea salt
a pretty new whisk
SPECIALTY ITEM IDEAS
umami paste

lobster pâté
yuzu pao sauce
fancy pickles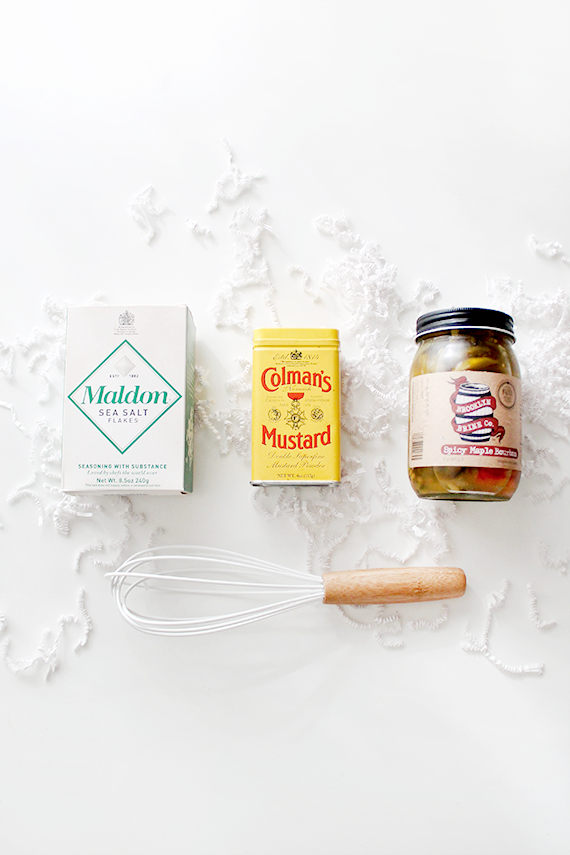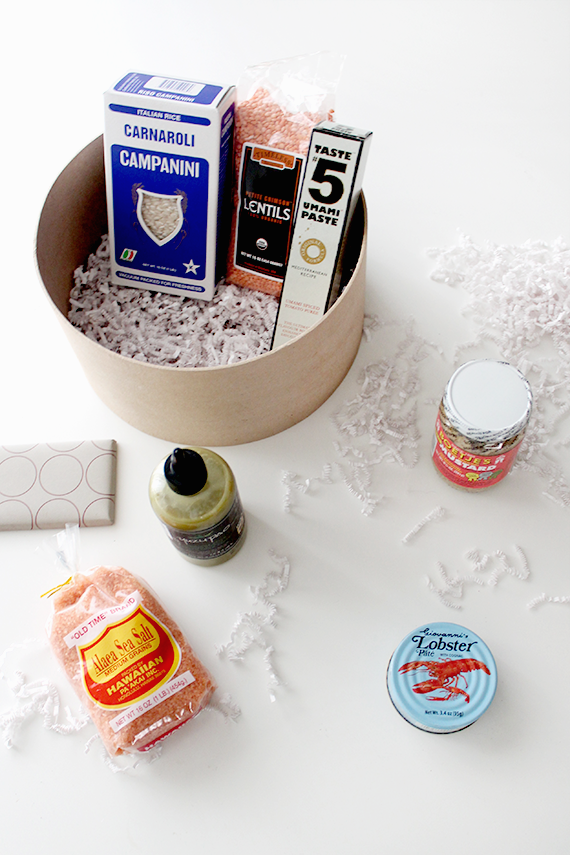 the boxes were bought at joanns and the shredded paper filler is from world market.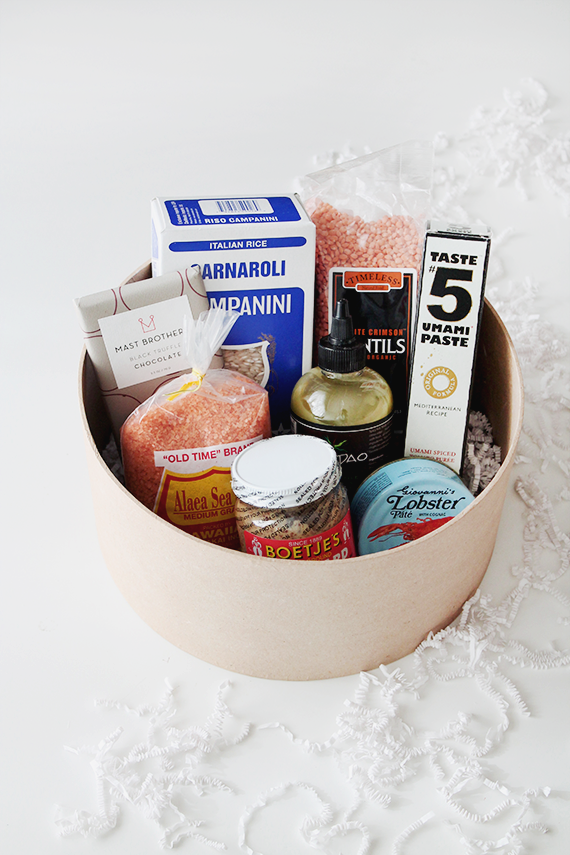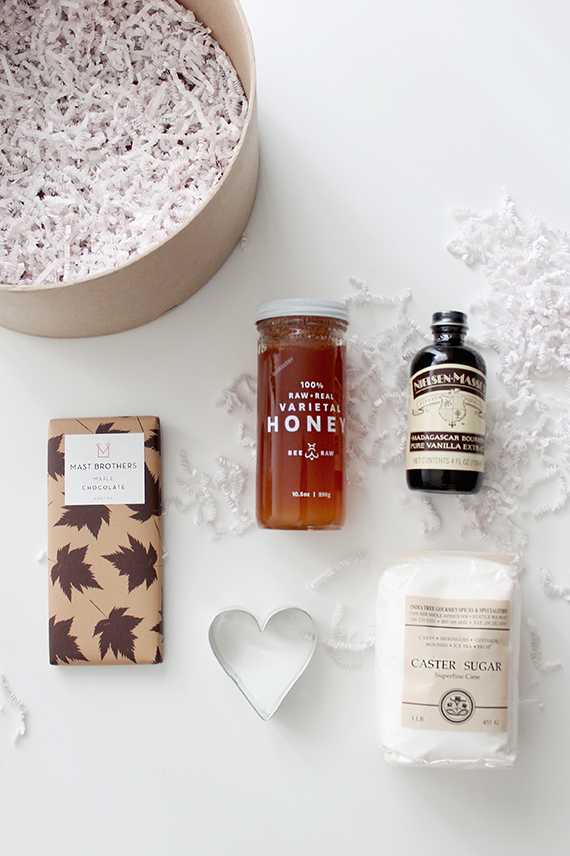 DIY GIFT BOX :: FOR THE BAKER
for the baker, we tried to fill with baking staples that we know she'll end up using – and just added a couple fun things to spice it up.
STAPLE ITEM IDEAS
raw honey

vanilla extract

baking soda

baking powder

caster sugar
SPECIALTY ITEM IDEAS
some pretty mast brothers chocolate
lemon curd

cupcake liners

cookie cutters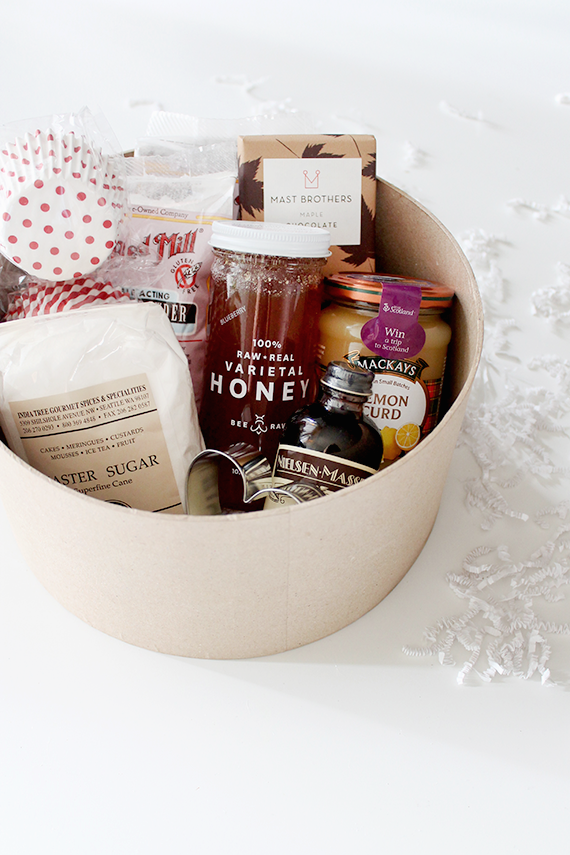 and then i was so into the gift box idea — that i made one for my husband too (he promised not to look at the blog today). he is obsessed with incense and getting rid of the cat litter smell, so i made him his own little scent gift box.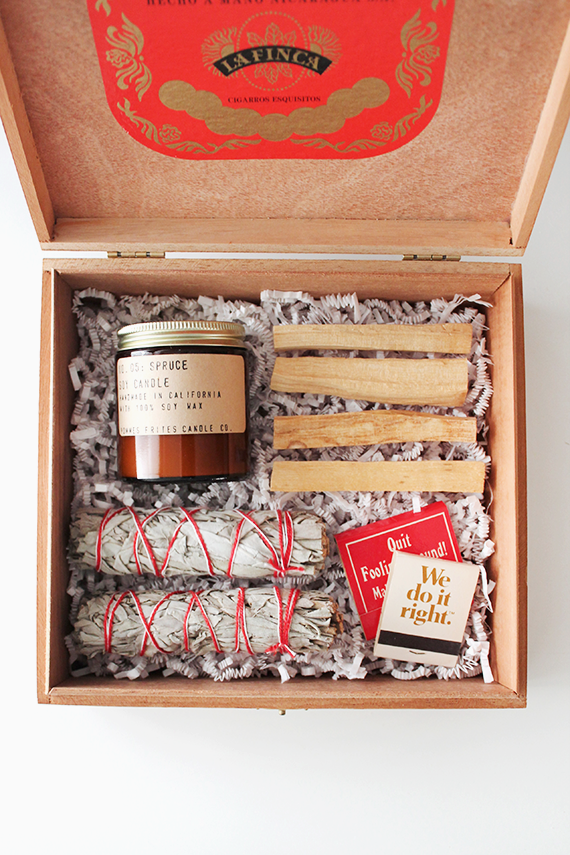 DIY GIFT BOX :: FOR THE SCENT LOVER
ITEMS
palo santo sticks

a couple of sage bundles

vintage matchbooks
our favorite PF candle
i put all of the items into a vintage cigar box.
soooo anyway – if you're stuck on what to gift someone this year, you can probably tell i suggest making them a gift box. if you're shopping in person, you can throw one together in a few hours. and if the recipient tucks it away in a closet, then you can periodically go in and steal items back one at a time and still win!