printable 2017 oscar ballot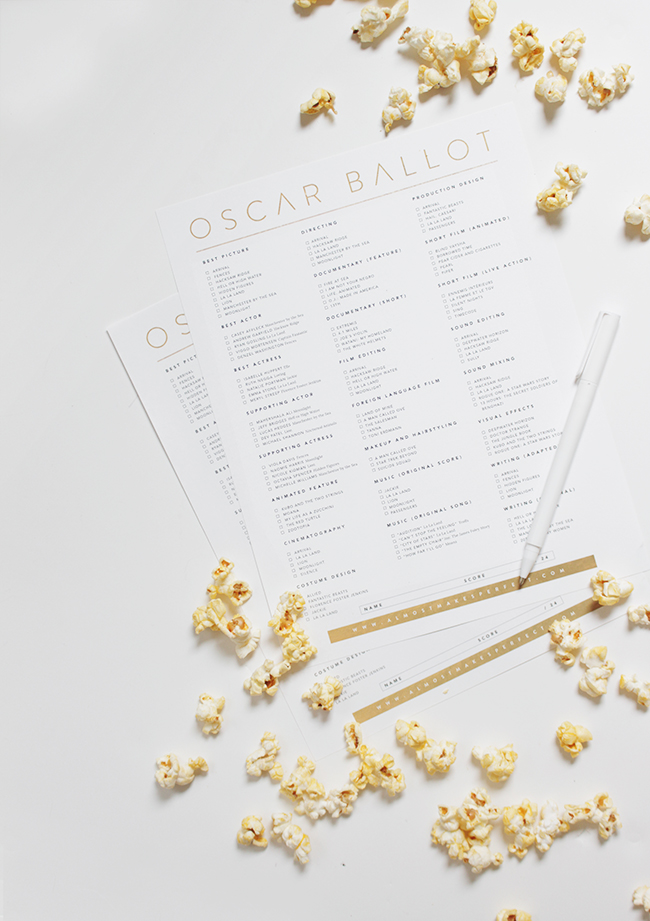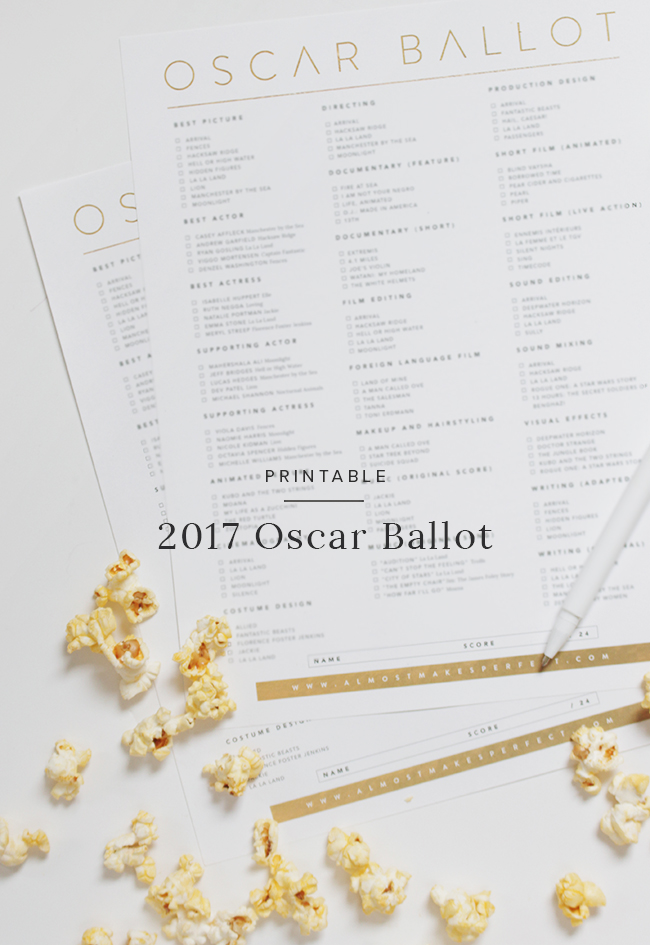 the oscars just came out of nowhere and now they're on sunday! as usual, i had to make an oscar ballot because you guys usually seem to actually use and like them. 
am i being a negative nancy or did the movies this year overall kinda suck… like some were ok but overall this wasn't an AAAAAMAZING year right? we watched most of them over the long weekend and lion is our fave for sure. what'd you like? what'd you hate?