diy woven snowflake ornaments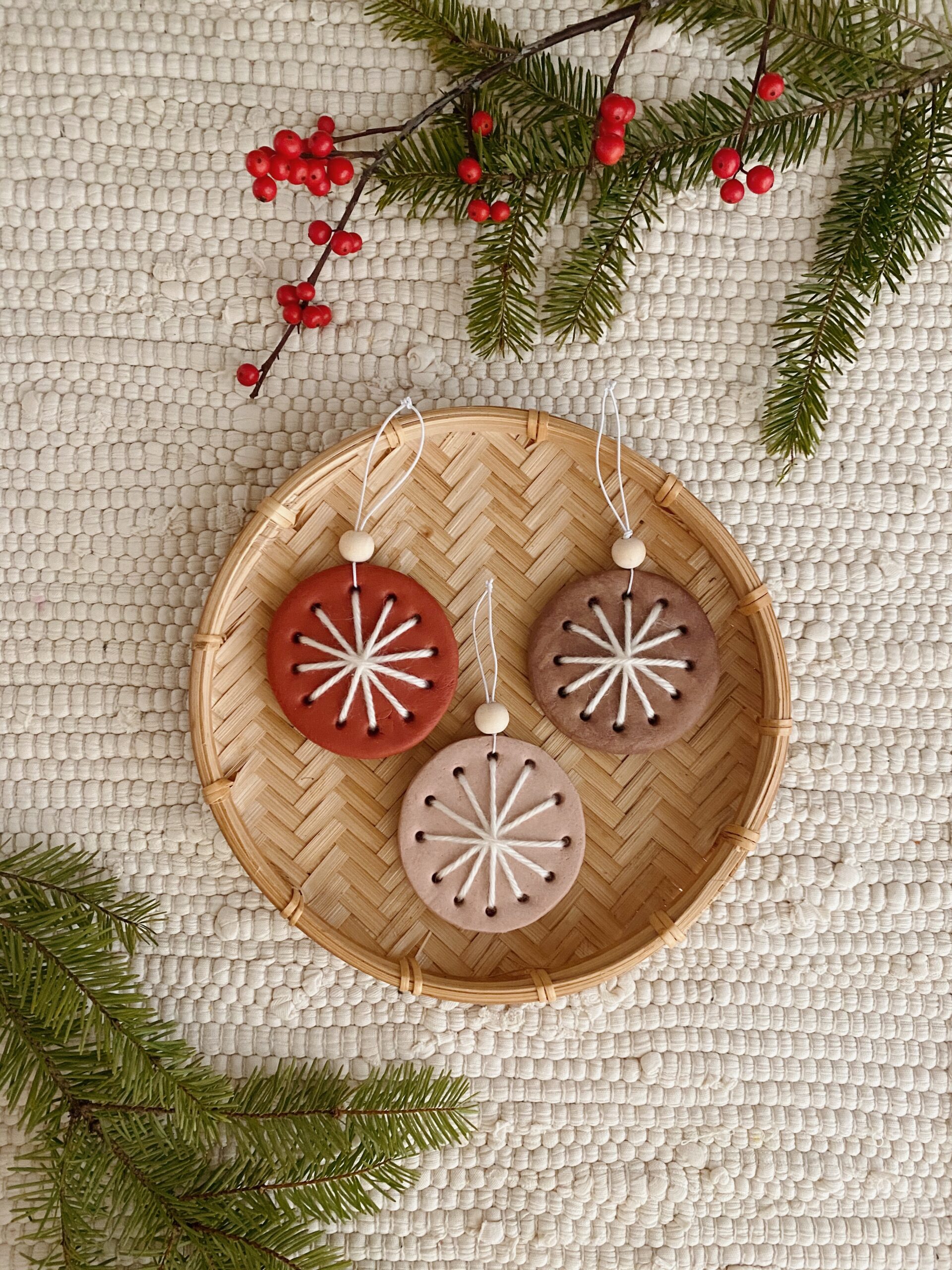 i made these a couple of years ago but i still love them so much and realized i never shared here on the blog! this is such an easy project and it's super forgiving too!
materials
directions
01. knead and condition your clay, then roll into a ball in your hands. roll out flat into a circular shape and you can use a round cutter if you have it.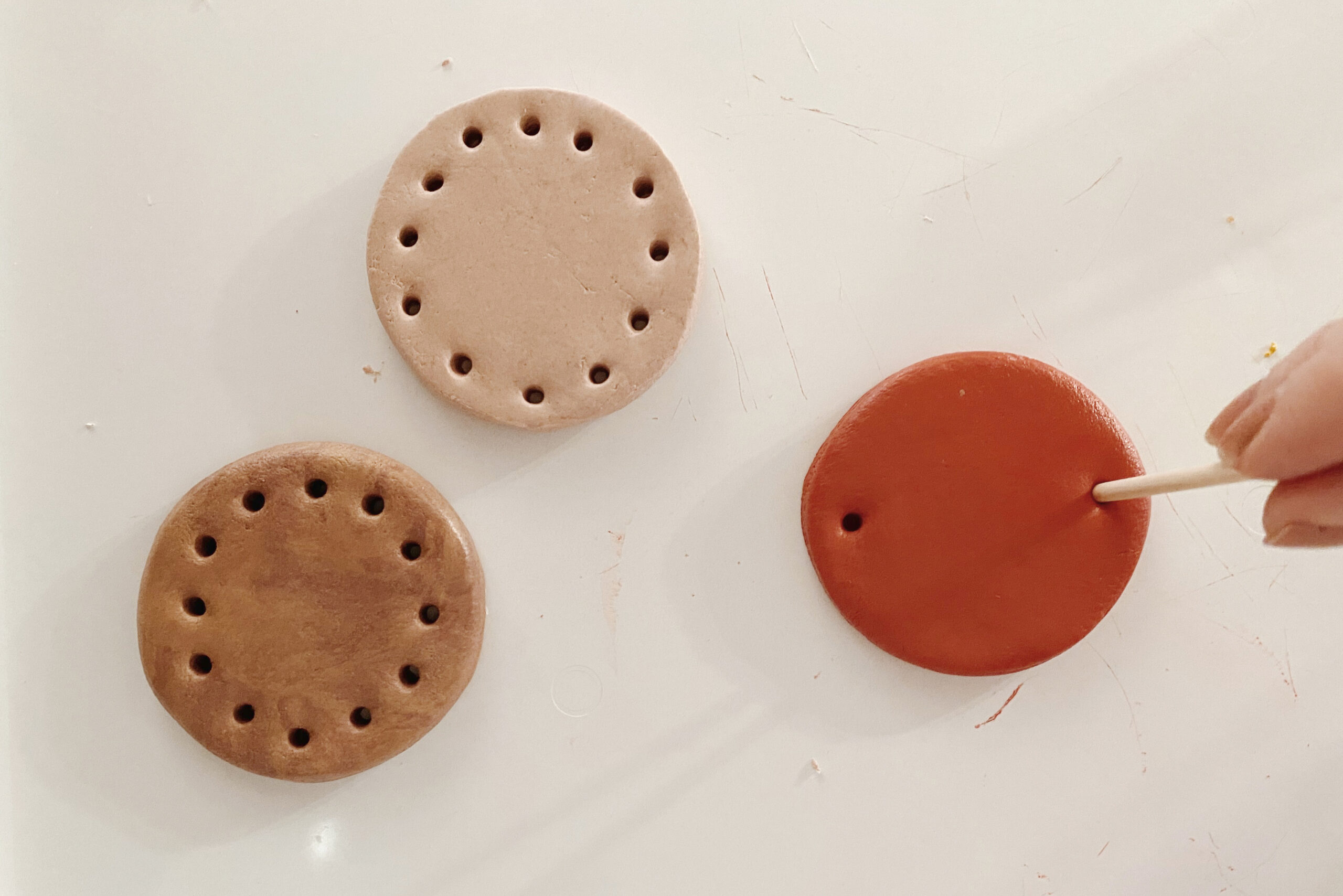 02. poke large holes around the diameter of the circle. to achieve the most symmetrical holes i could without being too precious about it, i poked a hole on one side– then directly across from that, and so on. it's ok if it's not too perfect!
03. bake the clay according to package directions and let cool.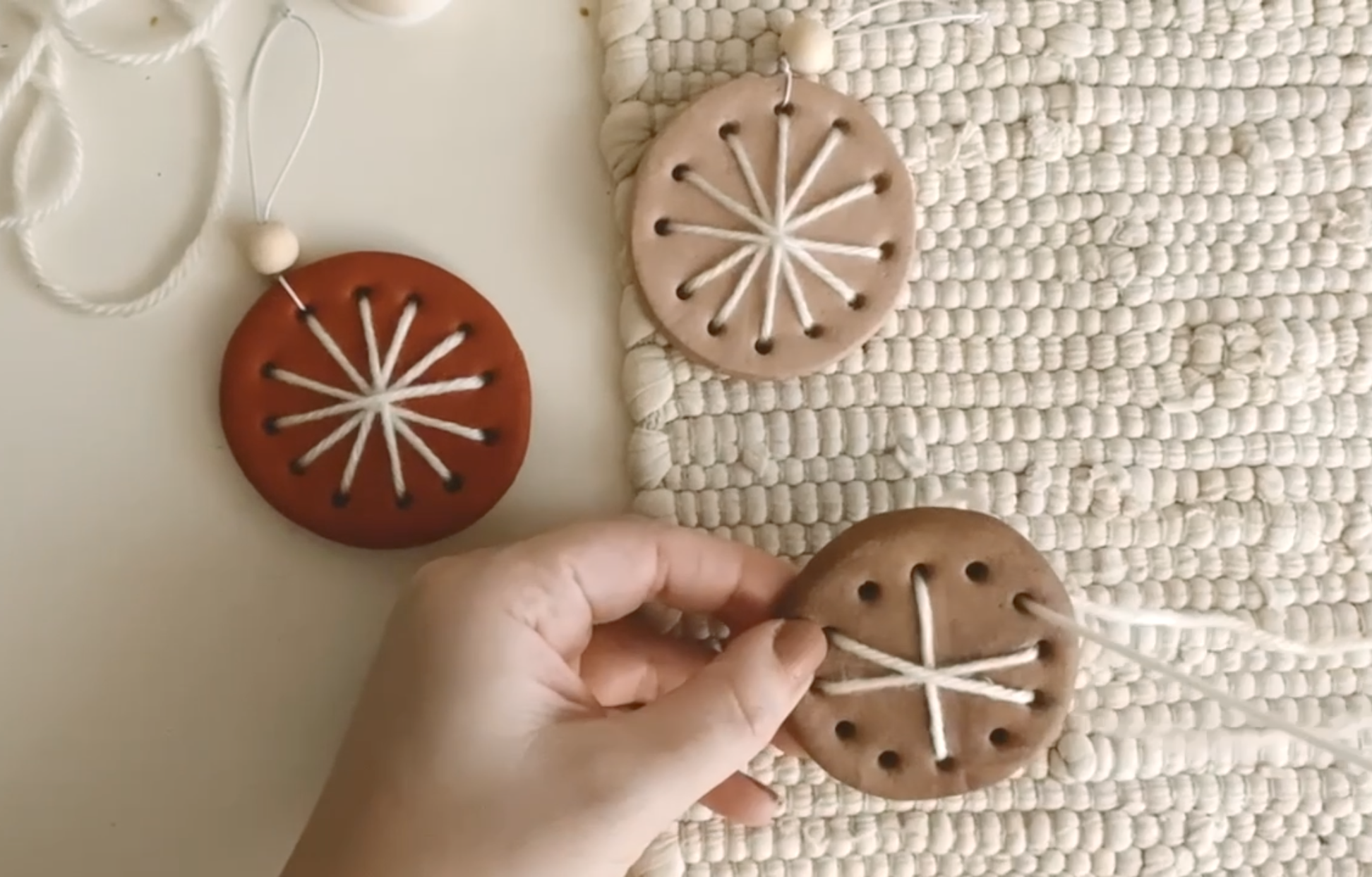 04. sew a piece of yarn from one side to the opposite. then across from that and and across from that until every hole is filled. tie a big knot in the back. don't worry about the back, it doesn't need to look pretty!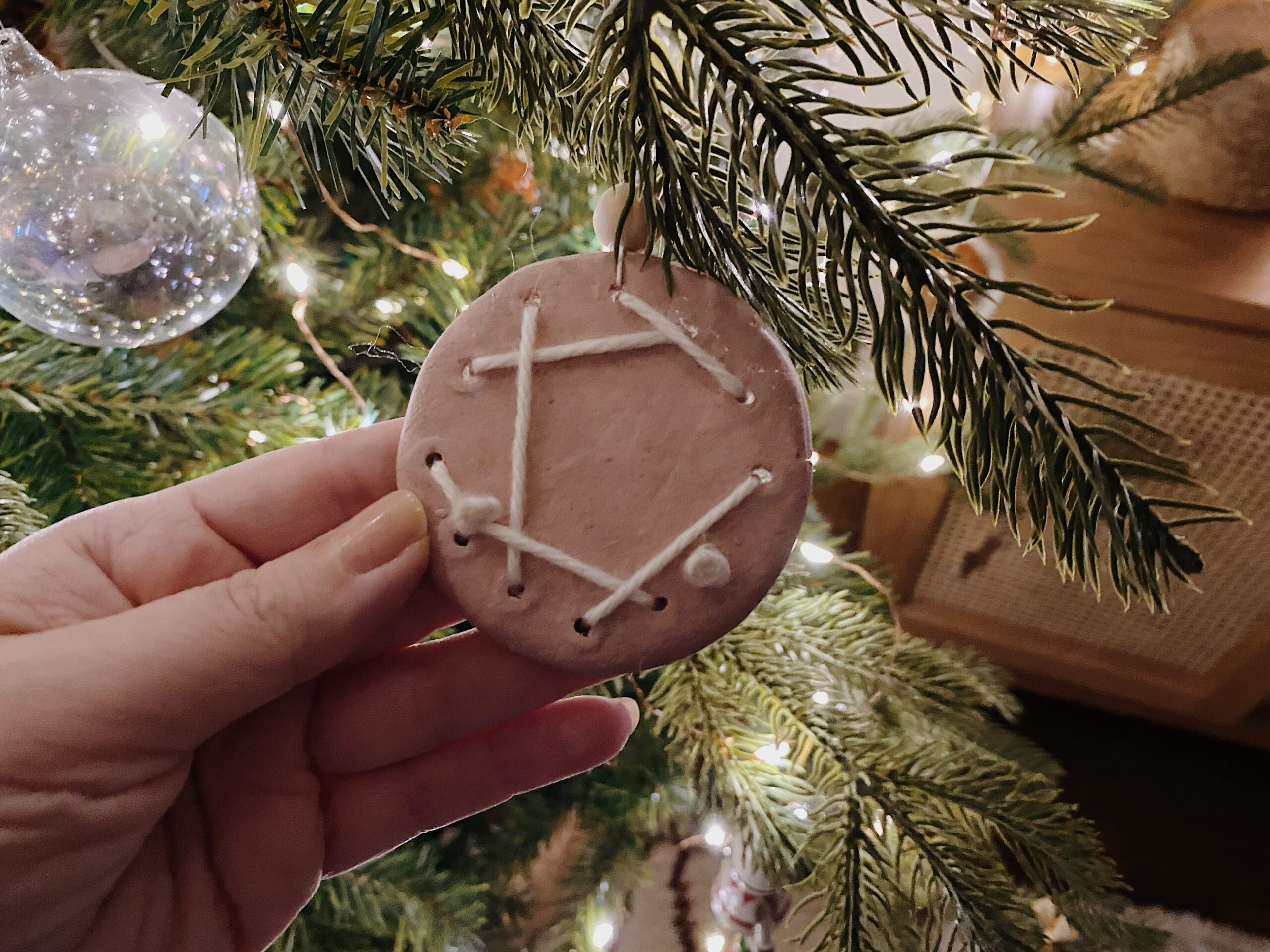 05. finish with a loop for hanging — i really like elastic string. if you want to top off with a little wood bead i think it makes for a nice little finishing touch!