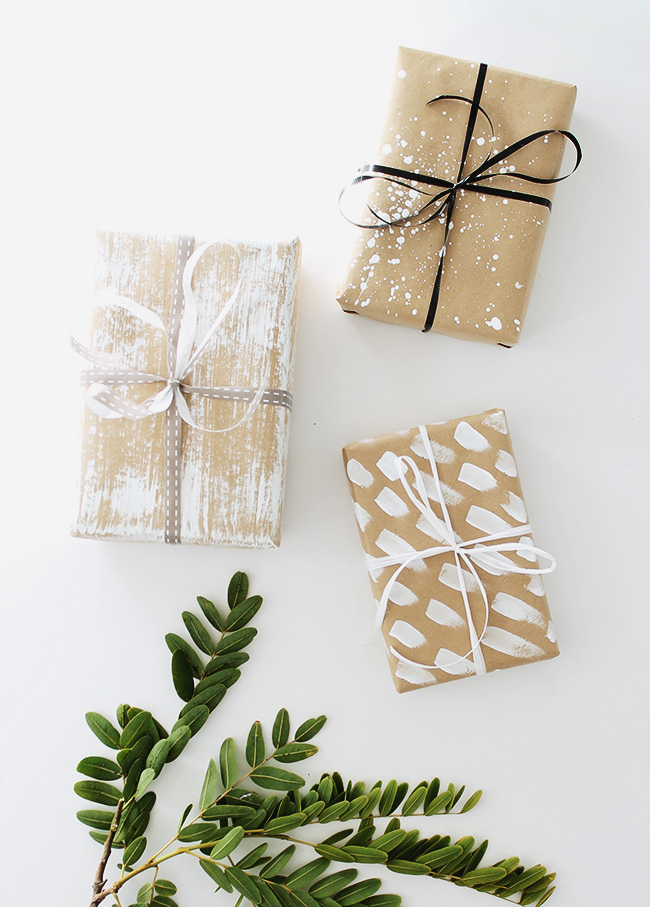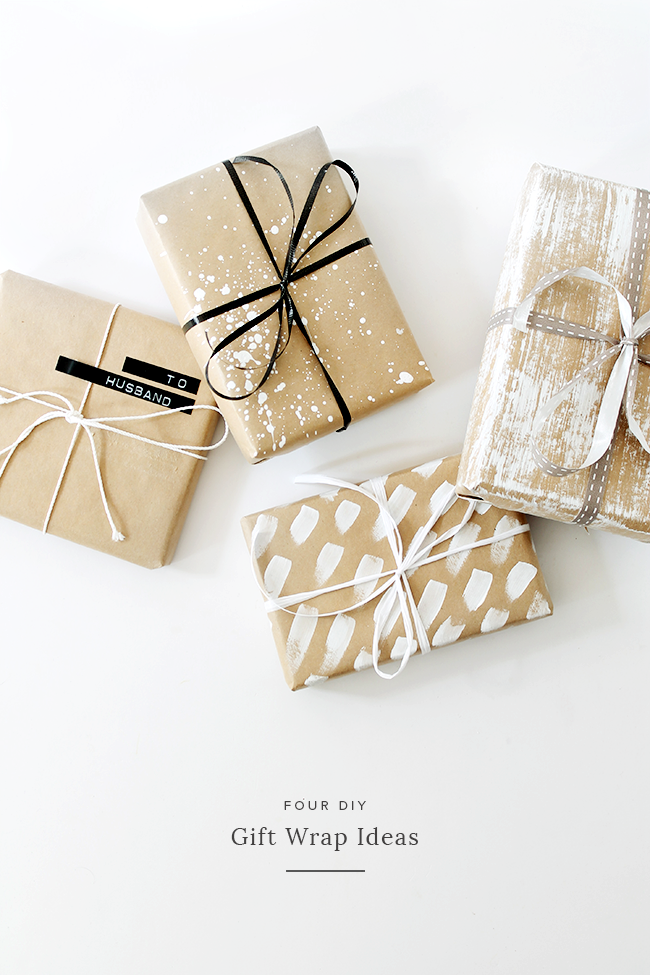 i love simple gift wrap, and i love a simple kraft paper gift wrap — but i wanted to give you four simple DIY ideas to spruce up your plain wrapping paper. these are all so incredibly easy and will make your presents so special, so i personally think it's worth the extra 2 minutes during wrapping crunch time. (especially if you turn on scrooged or love actually or home alone or die hard while you do it) i did all of these on individually wrapped gifts, but you can save yourself time by doing the whole roll at once.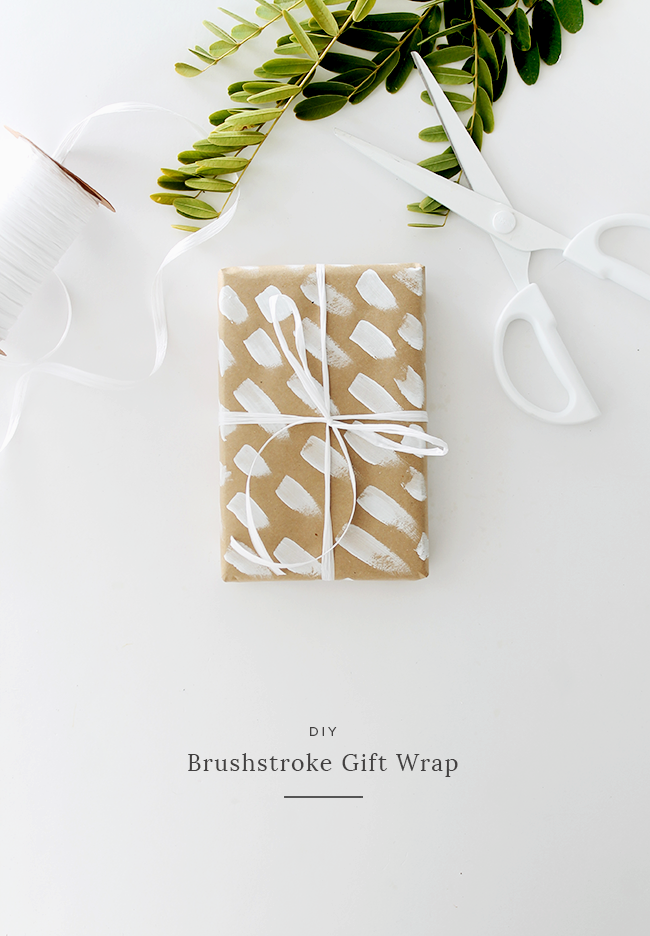 DIY BRUSHSTROKE GIFT WRAP
using a square edge paint brush, simply paint varying strokes and let dry!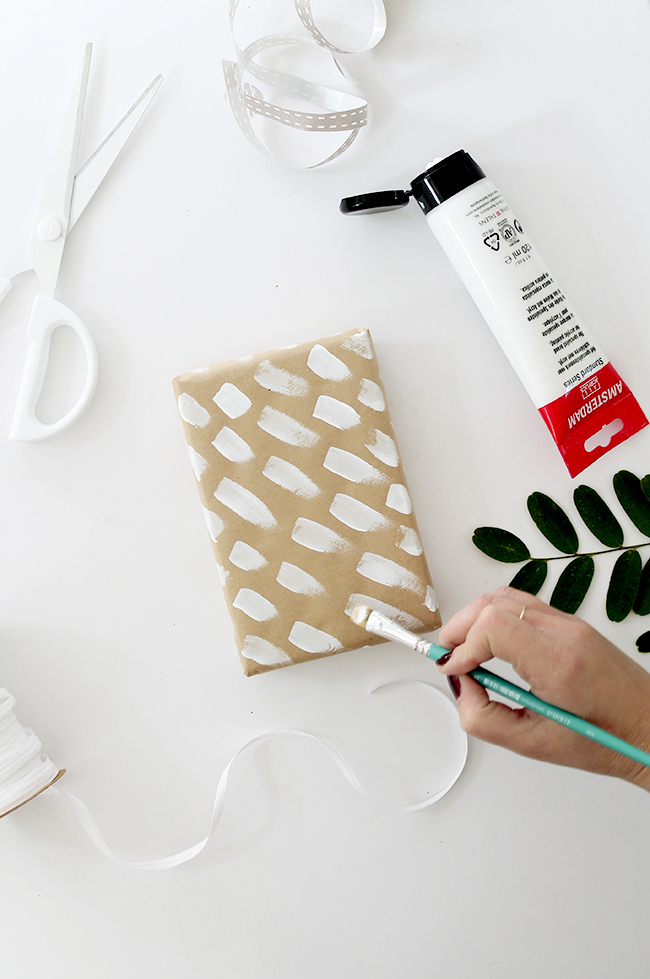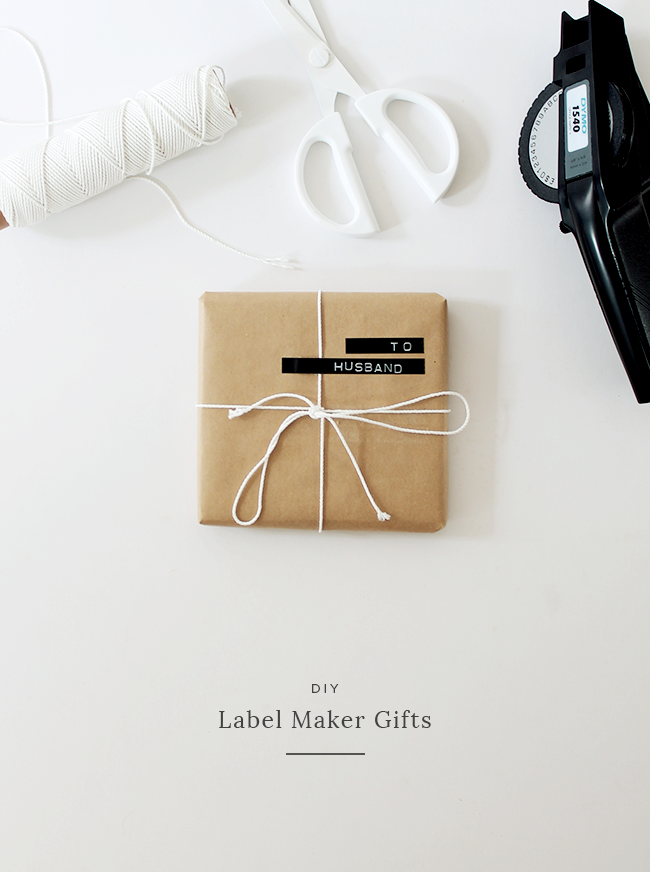 DIY LABEL MAKER GIFT WRAP
because my label maker is like my favorite thing in the world, i love it for labeling gifts. simply wrap and tie some string around your gift, and type out your "to" and "from". a beautiful little minimal gift.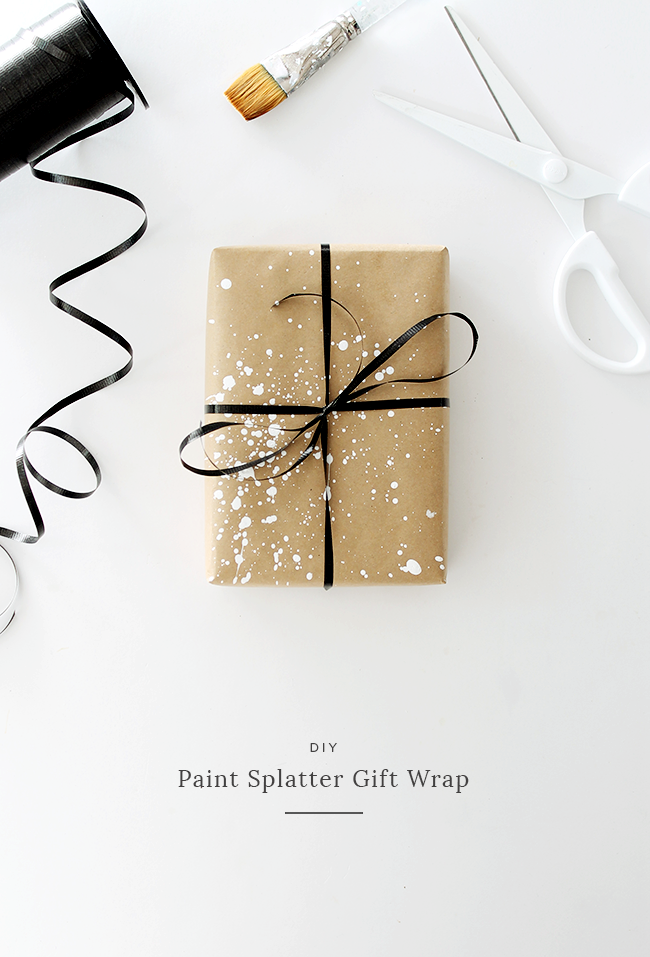 DIY PAINT SPLATTER GIFT
make yourself a paint mixture that's half acrylic paint/half water, mix it together until it looks like melted ice cream (add more paint or more water depending on how its mixing). take your gift wrap outside and lay it on a safe surface to get dirty. saturate your brush with the paint and simply flick your brush onto the paper! let dry outside.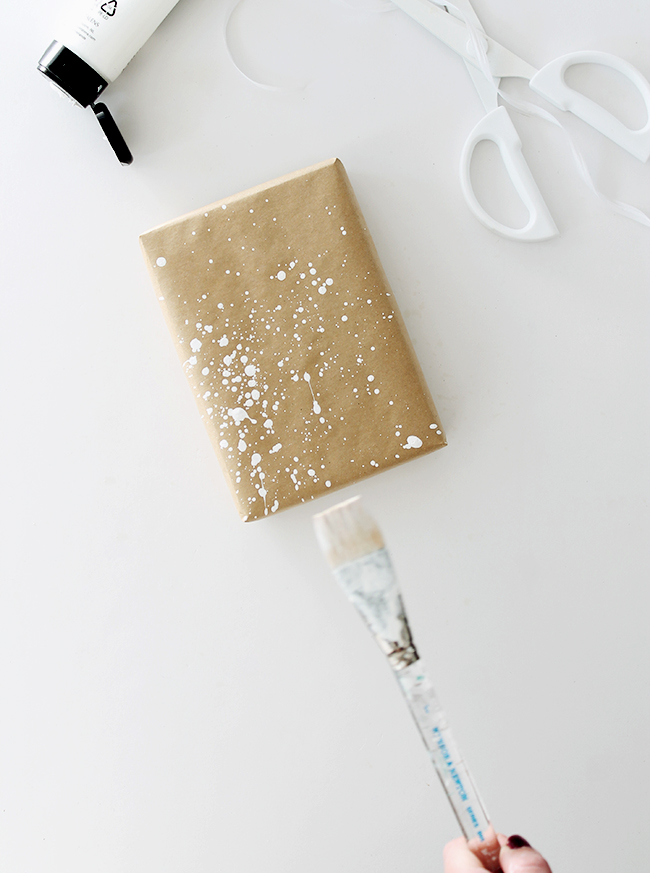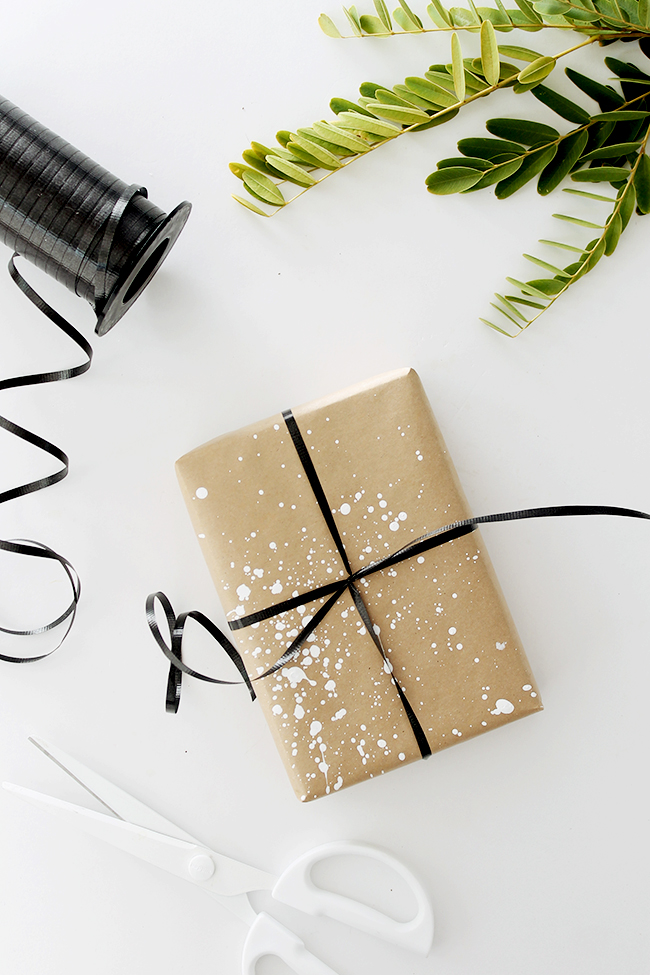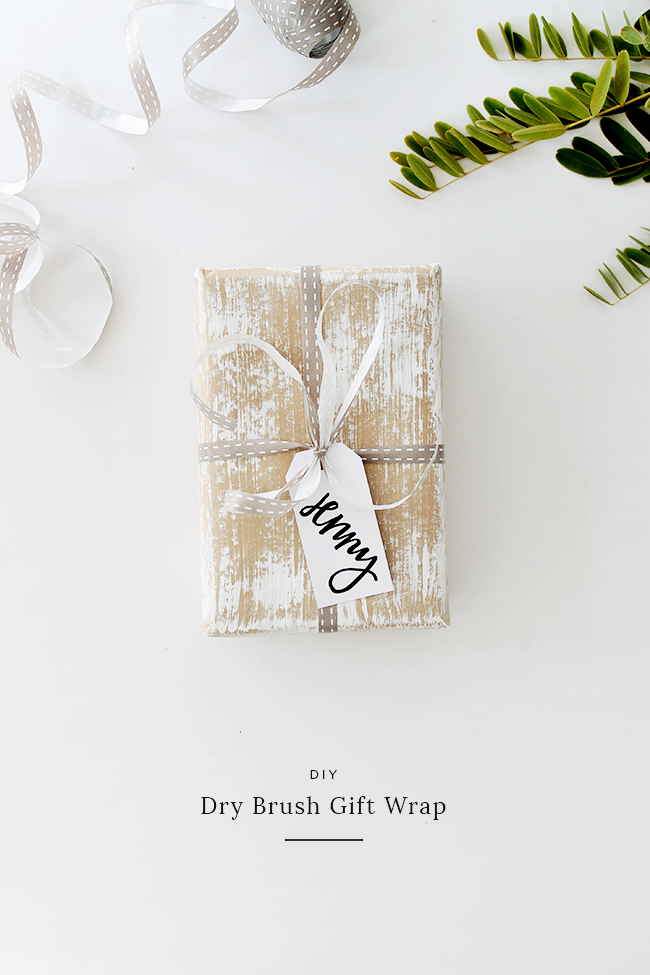 DIY DRY BRUSH GIFT WRAP
using a thicker old paint brush, get just a little bit of paint onto it but let it be mostly dry. simply do a long stroke in one direction and it creates a really cool texture on the paper that sort of looks like faux bois.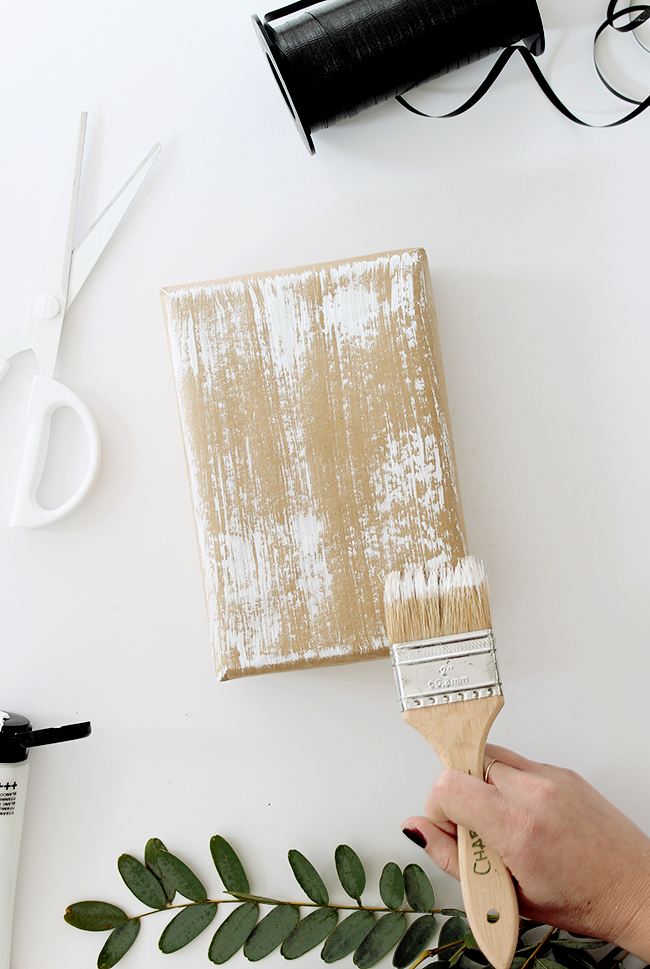 and there you have it! 4 fun easy ideas to get your gifts looking super gorgeous and unique.