diy simple wood coat rack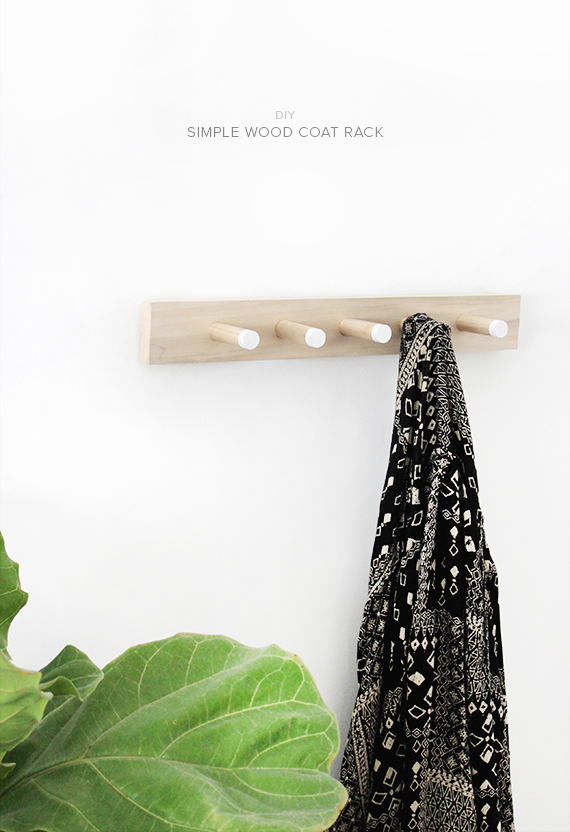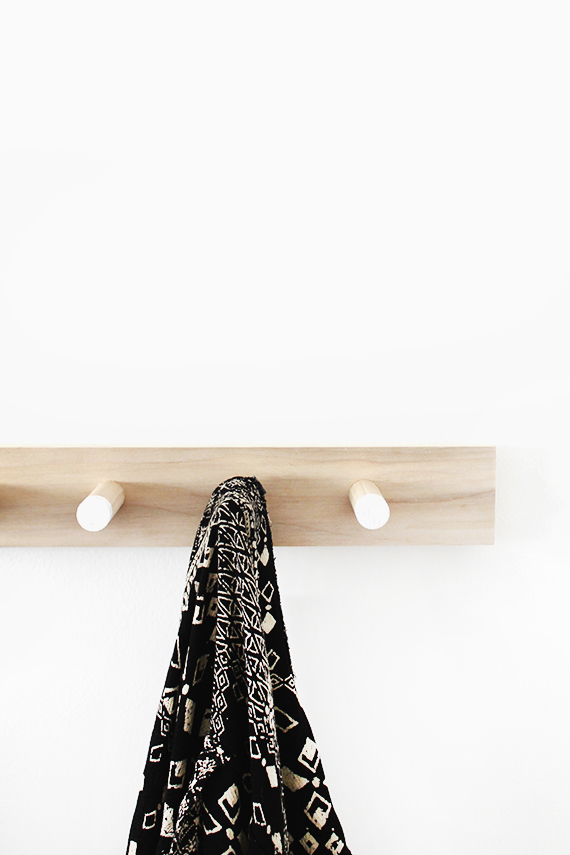 i've been wanting to make a new coat rack for a few months to hold our laundry bags. yes we use laundry bags. it's only because we mostly take our laundry over to my moms house to do it. yes we do our laundry at my moms house.
using just a few items from the hardware store, this DIY only took a few hours (plus drying time!)
the hardest part was picking out my favorite coordinating poplar and dowels! i decided that i liked the natural wood, but i'm sure it would also look dope in a nice stain.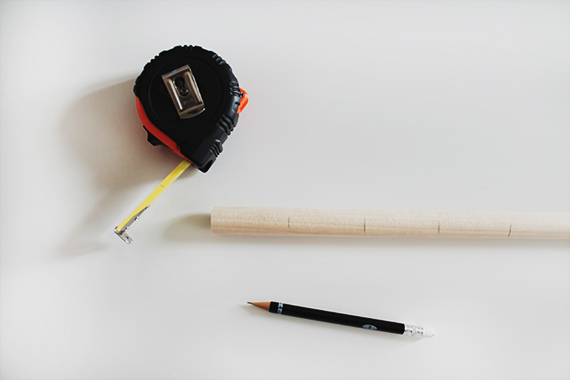 materials
one long wooden dowel
one piece of poplar wood
a saw or miter box
a drill with a 3/4″ paddle bit
wood glue
painters tape
paint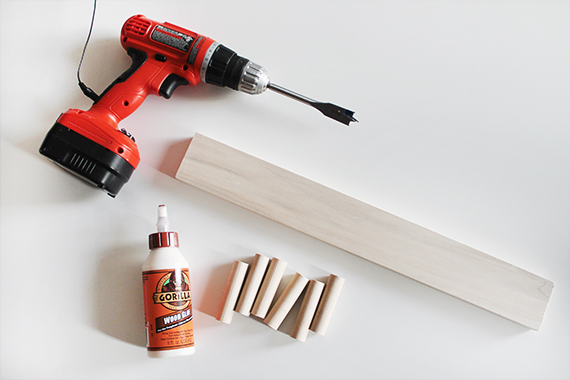 directions
1. measure how long you'd like each dowel. cut them down using a saw or miter box. sand the edges. we settled on 5 dowels at about 2.5″ (there are 6 dowels in the photo. i wasn't sure yet)
2. after sanding your poplar (and trimming if you'd like), measure out where your dowels will go using a ruler and pencil. to figure out the center of the wood, place your ruler diagonally from one corner to the other and mark. do it to the other side and mark. you'll be left with an X in the center (art school)
3. using your paddle bit, drill into each hole, make sure they're deep enough for the dowels to fit.
4. tape off and paint your dowels. we used a piece of scrap poplar to hold my dowels for drying.
5. once dry, liberally apply wood glue to the holes in the poplar and do a light coat on the bottom of each dowel. place in the hole tightly and make sure a little glue comes out so you know you've used enough. wipe away excess and let dry.
6. for hanging, we used mounting hardware on the back, which unfortunately doesn't flush with the wall. we've decided that we're going to drill it straight into the wall later so that it can actually support the weight of two laundry bags belonging to people who barely do their laundry because they go to their moms house to do laundry.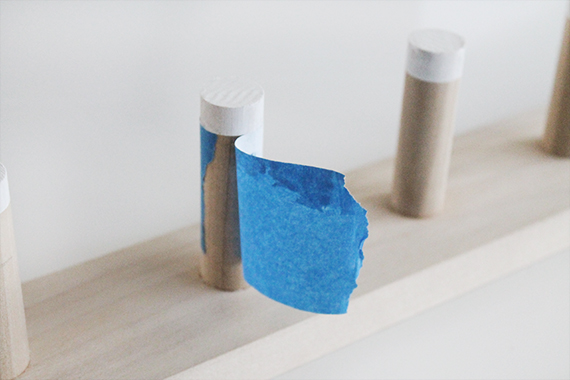 now you have yourself a simple and modern coat rack that i would totally buy in a store!