diy copper + wood paper towel holder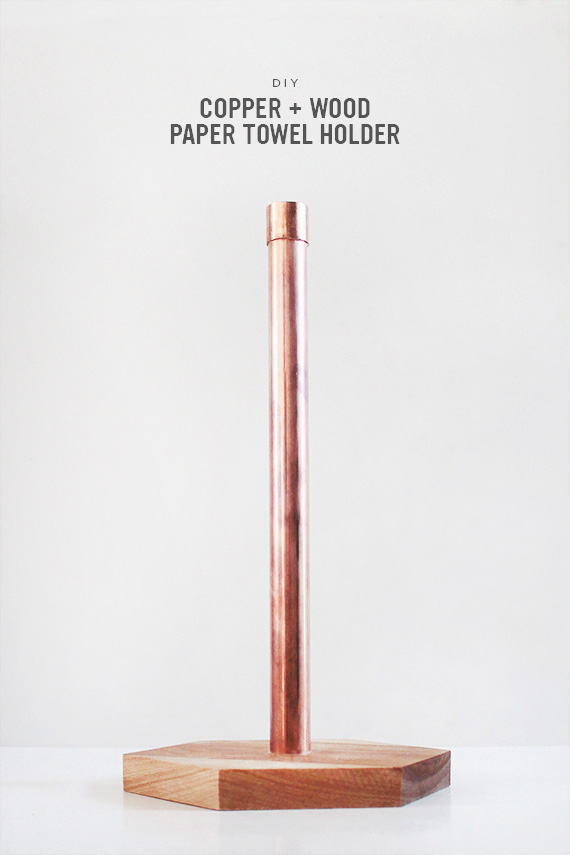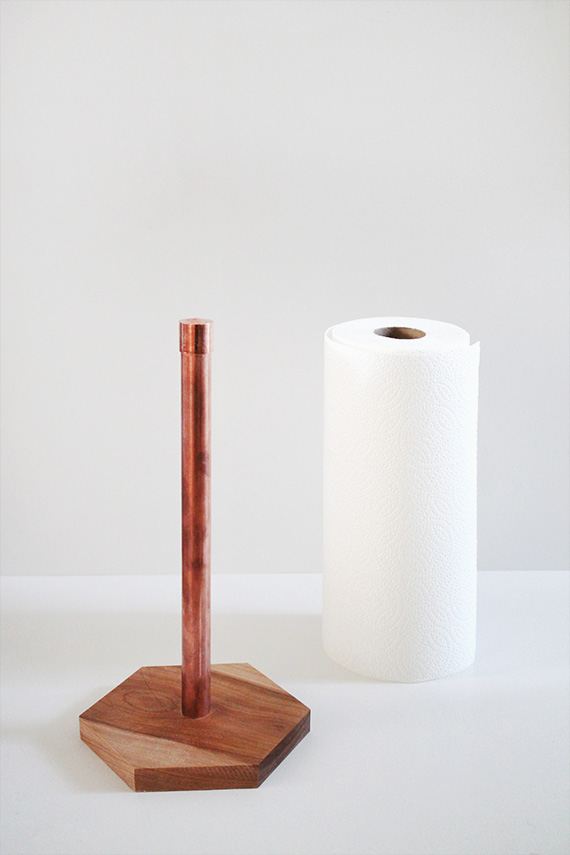 a paper towel holder is always an afterthought for me. case in point – i've been wanting to DIY one for a year now. but the other day when i deep cleaned the kitchen for the first time in months, i noticed how gross and rusty ours was – i headed out to the hardware store that day.
this project is SUPER easy to make, but you need some good tools and some arm strength or some boyfriend.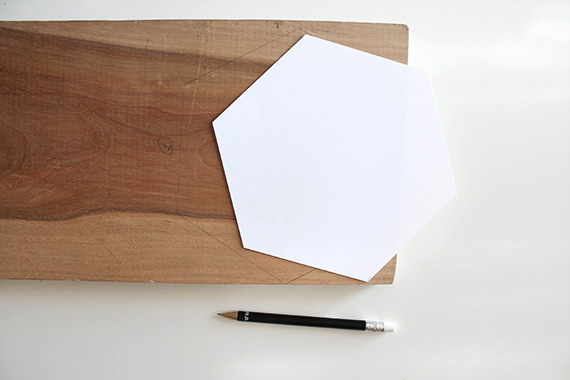 MATERIALS
a piece of wood (we got this birch in the precut section of the hardware store)
copper pipe
copper cap
industrial strength glue
drill spade bit (we used 7/8″)
miter box
hacksaw
wood conditioner (optional)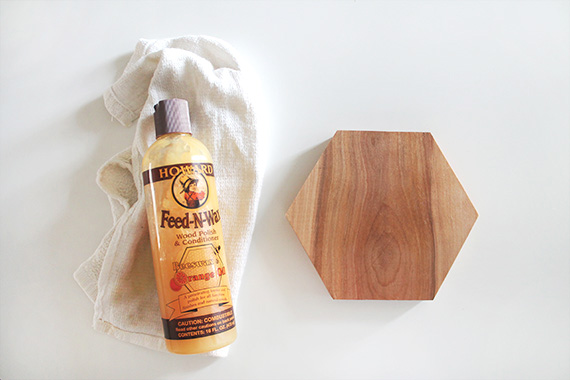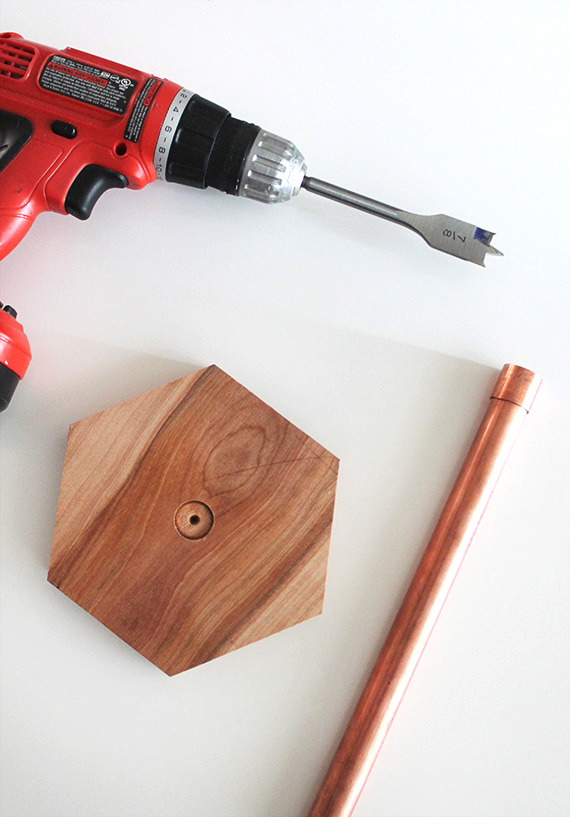 DIRECTIONS
ONE // determine your shape and size. i simply used the hexagon shape tool in photoshop and printed it onto cardstock at around 7″ wide. you can also just draw it. carefully cut out your shape and trace it onto your wood with a pencil.
TWO // saw your shape, we used a miter box which helped a lot, and if you have some sort of jigsaw you'll have a way easier time. once your base is cut, sand the edges without rounding them, and then if you'd like to, condition the wood. i used feed-n-wax which gave it a much richer color.
THREE // measure the exact center of your base. with your spade bit attached, drill a hole into the base. go as deep as you want to for how much of the pipe you want to show on top.
FOUR // using a paper towel roll as your measurement, cut down your copper pipe with your hacksaw. cap it off.
FIVE // make sure your copper pipe fits snugly in the hole, apply glue and let dry for a few hours!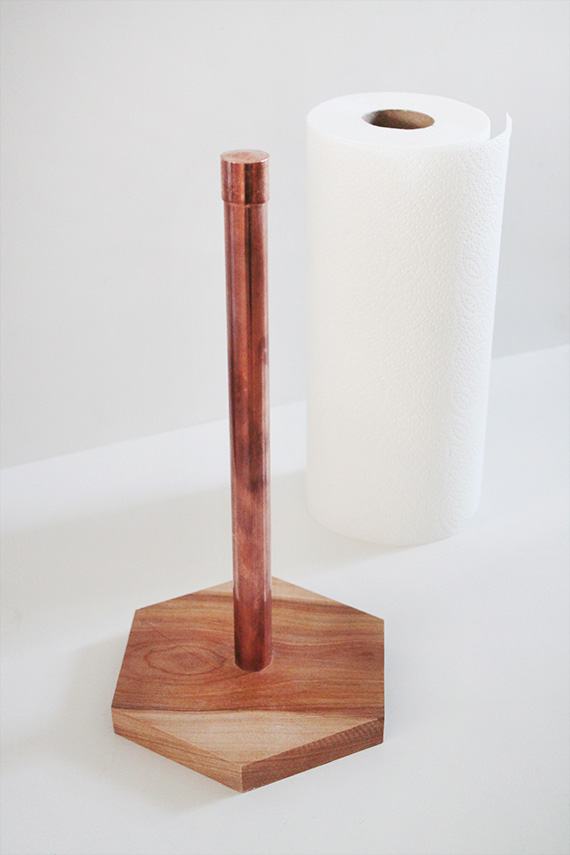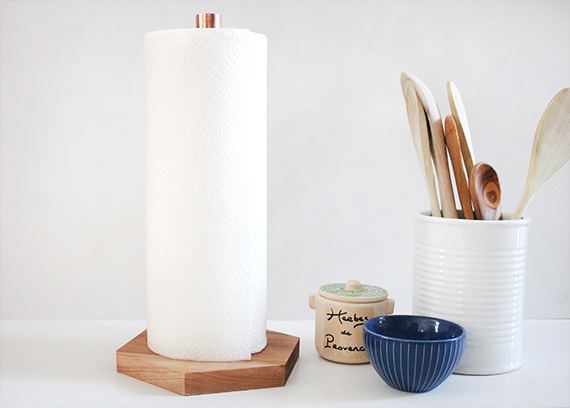 i am so so happy with the final result. and it makes such a difference when i am looking at our sink now!