simple natural holiday table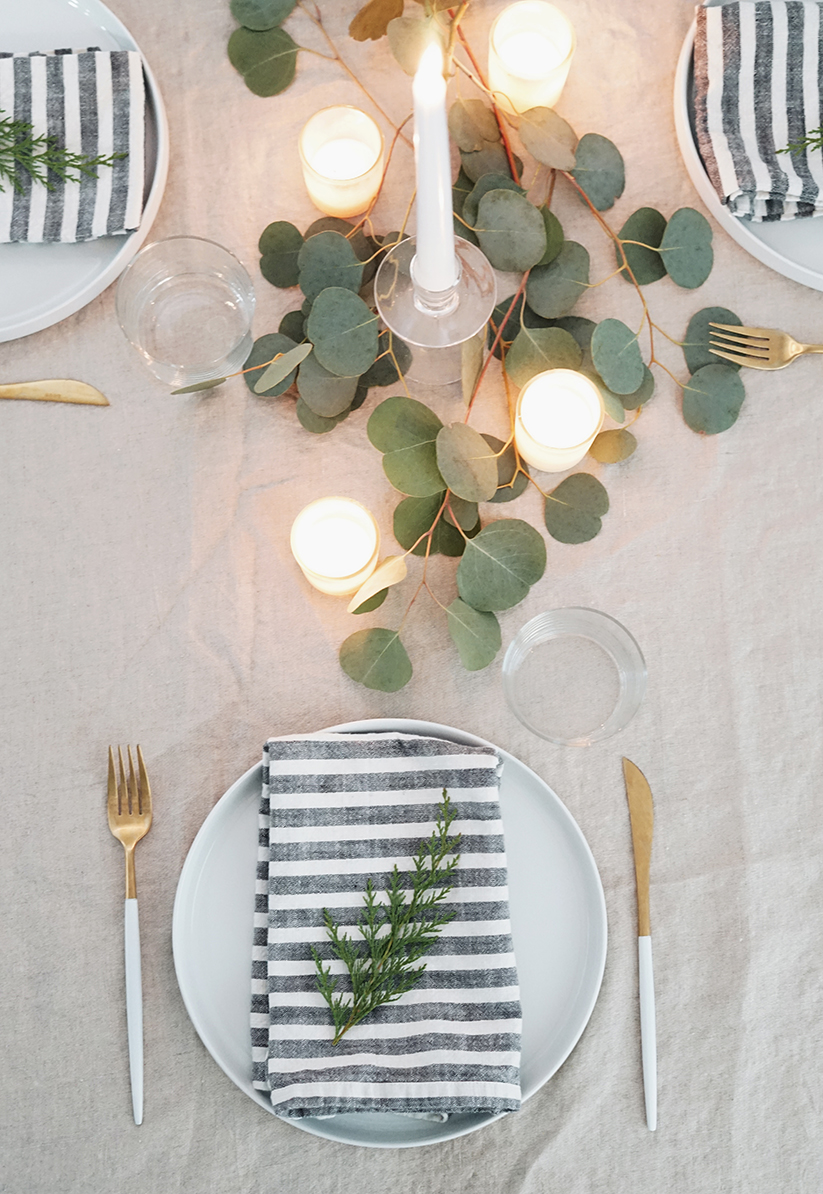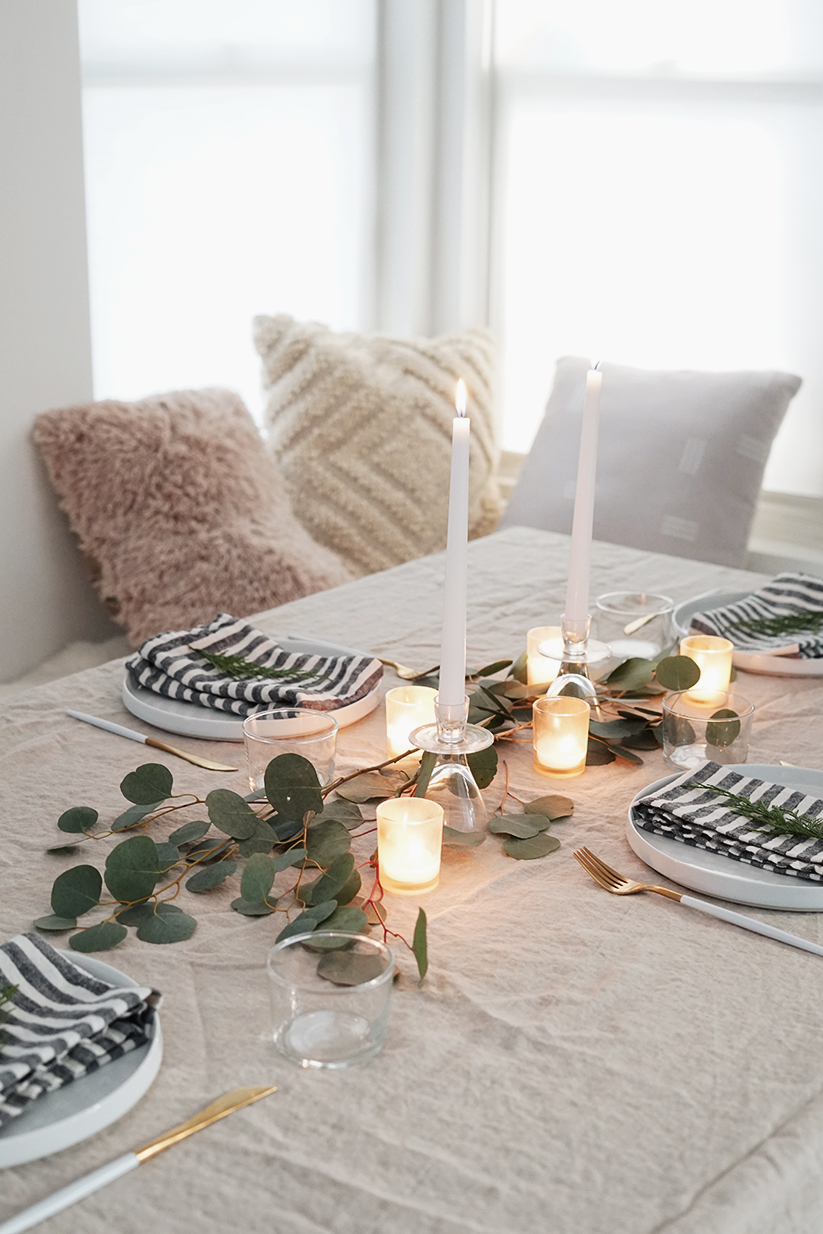 we normally don't host anything holiday related because our parents do it all, but this year we're doing a simple little dinner on christmas eve with family. i'm keeping it v low-key because of the baby, but i'm going to cook a nice, easy dinner and i set a nice, easy table for it. 
i love natural linen, and i'm even a fan of the wrinkles on a table. i'm sure some of you can't stand the look, but crisp linens can sometimes feel stuffy to me. i also left the napkins un-ironed — remember this is supposed to be practically effortless.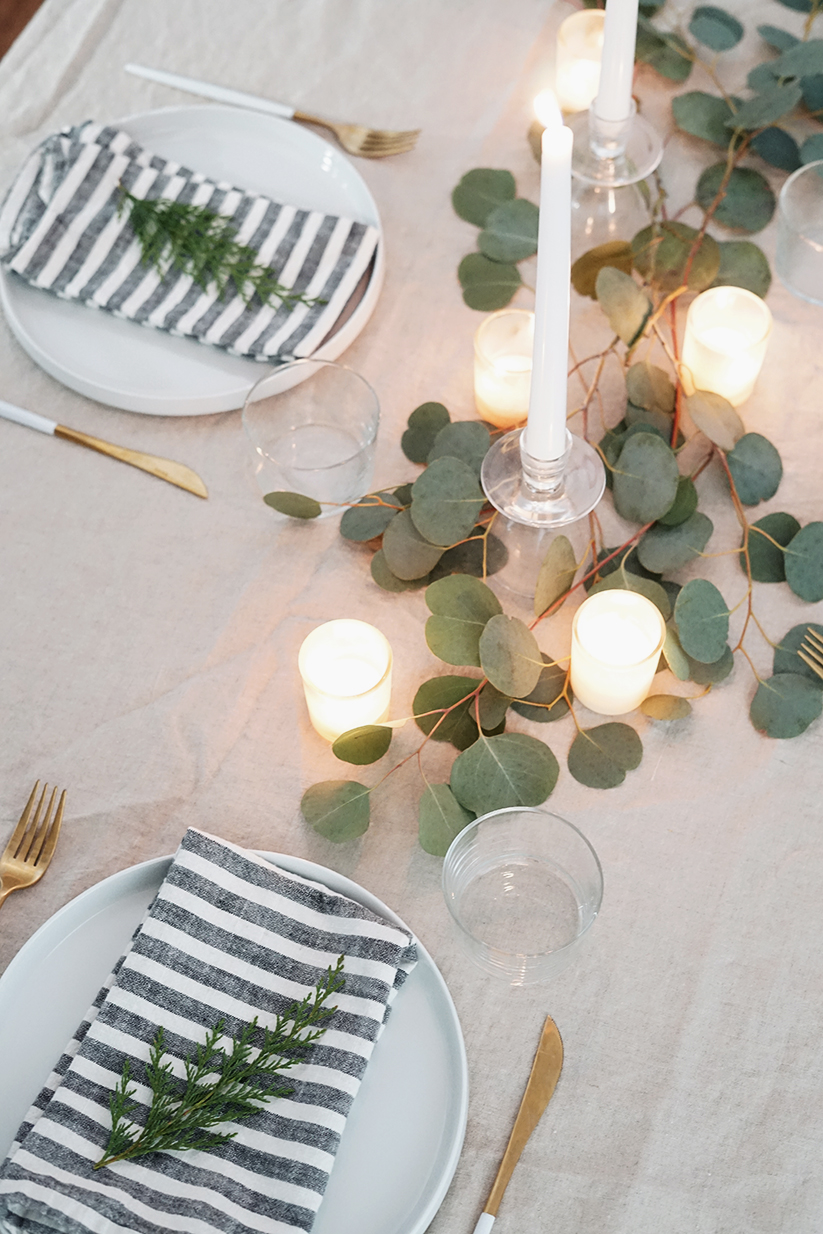 i got these plates on sale on black friday and i am so into them. the little ridge makes them feel so special to me, and our everyday flatware is so pretty it's totally appropriate for holiday too.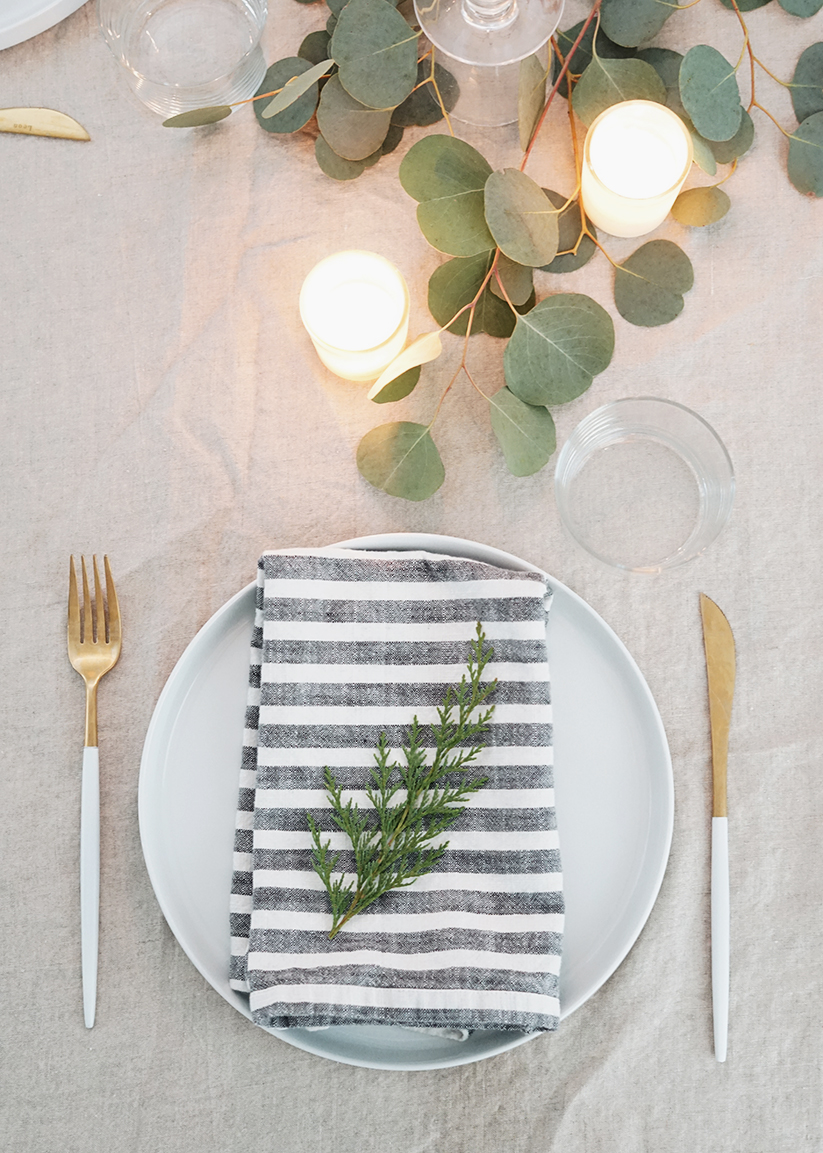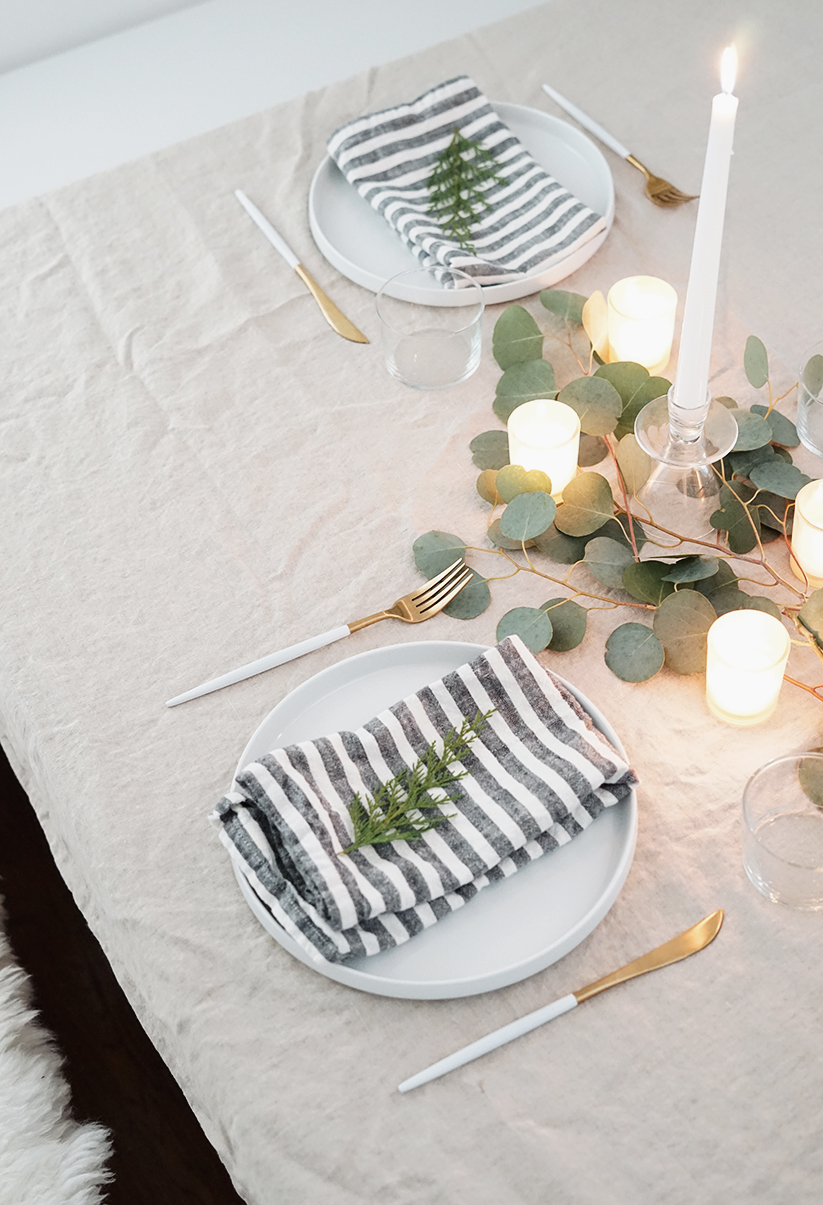 i added two pillar candles and then just scattered a few votives for extra light and warmth.
and in lieu of flowers, i got one bundle of silver leaf eucalyptus from trader joes for $2.50, and just scattered branches individually down onto the table. i layered them one by one in different spots, filling in blank areas and keeping it fairly minimal so the table feels light still.
for each place setting, i trimmed a small piece of garland and placed on top of each napkin. an easy little accent, and adds an extra christmas scent.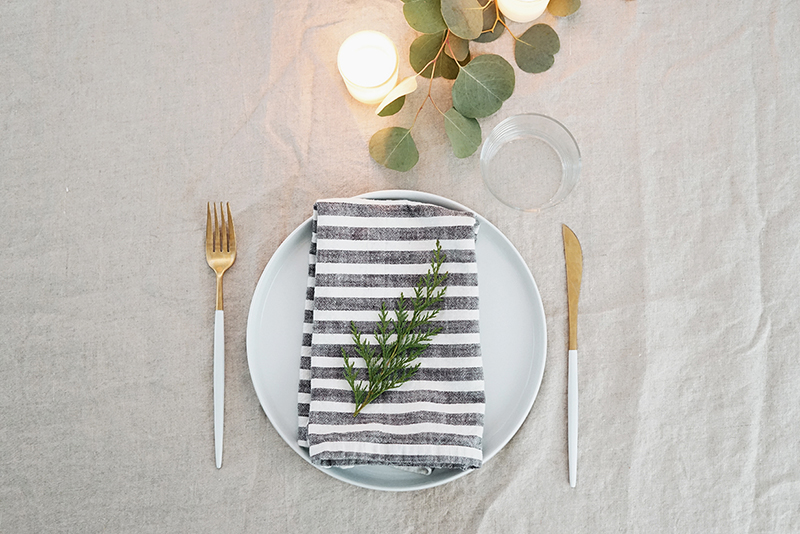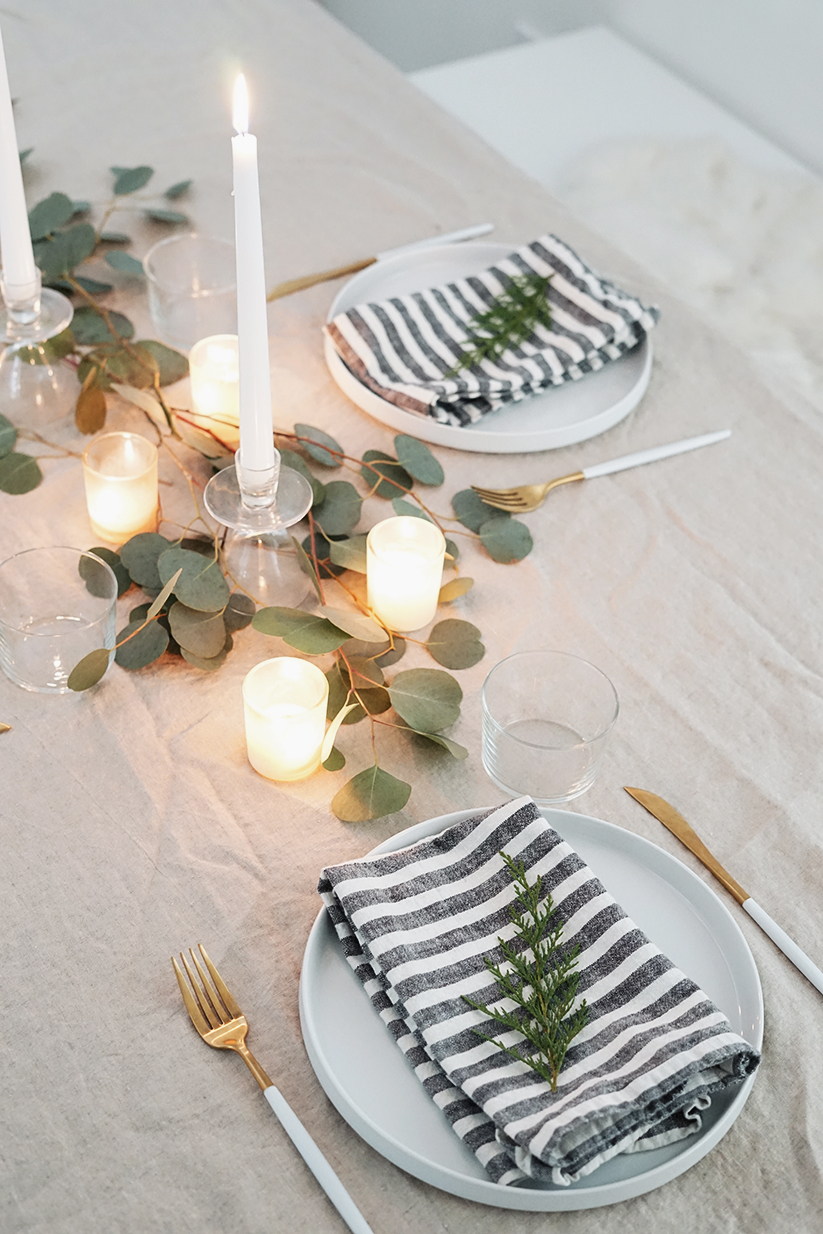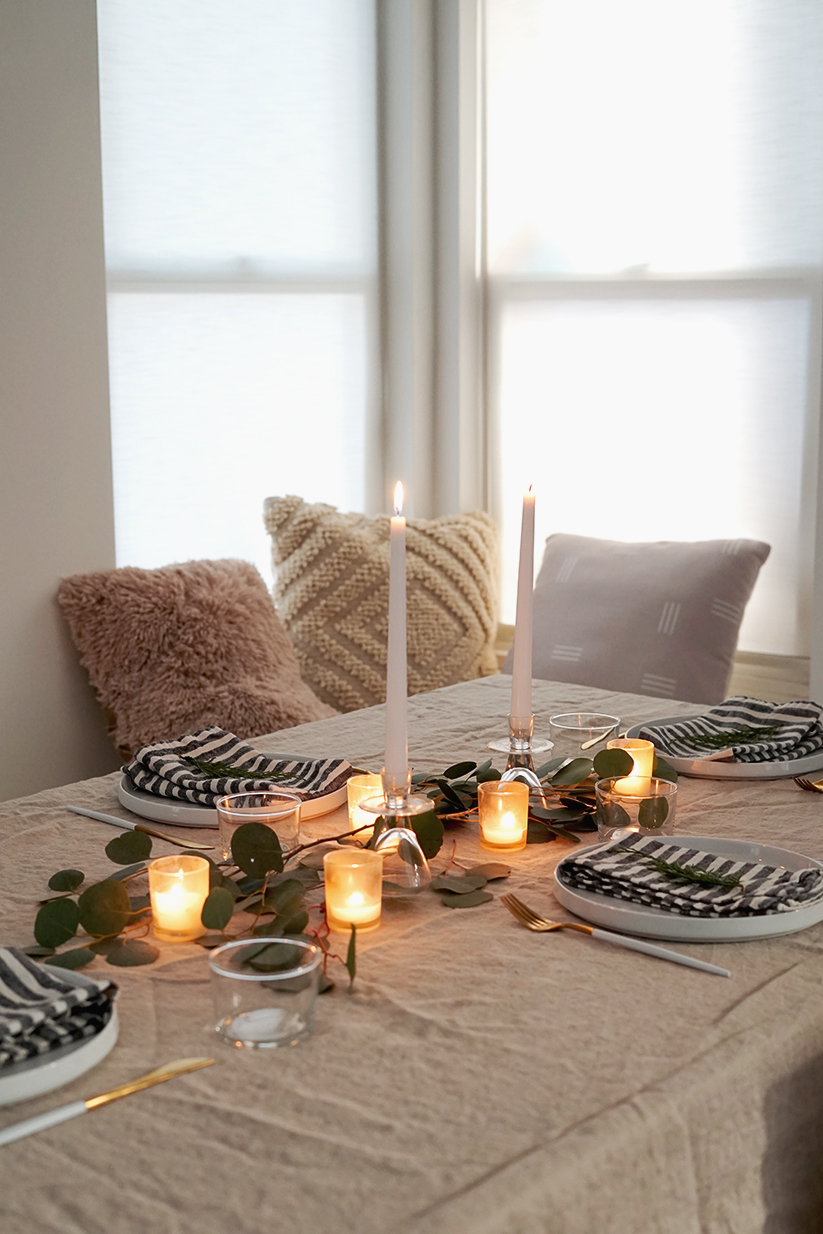 sources
plates / tablecloth / napkins / flatware / glasses / EUCALYPTUS