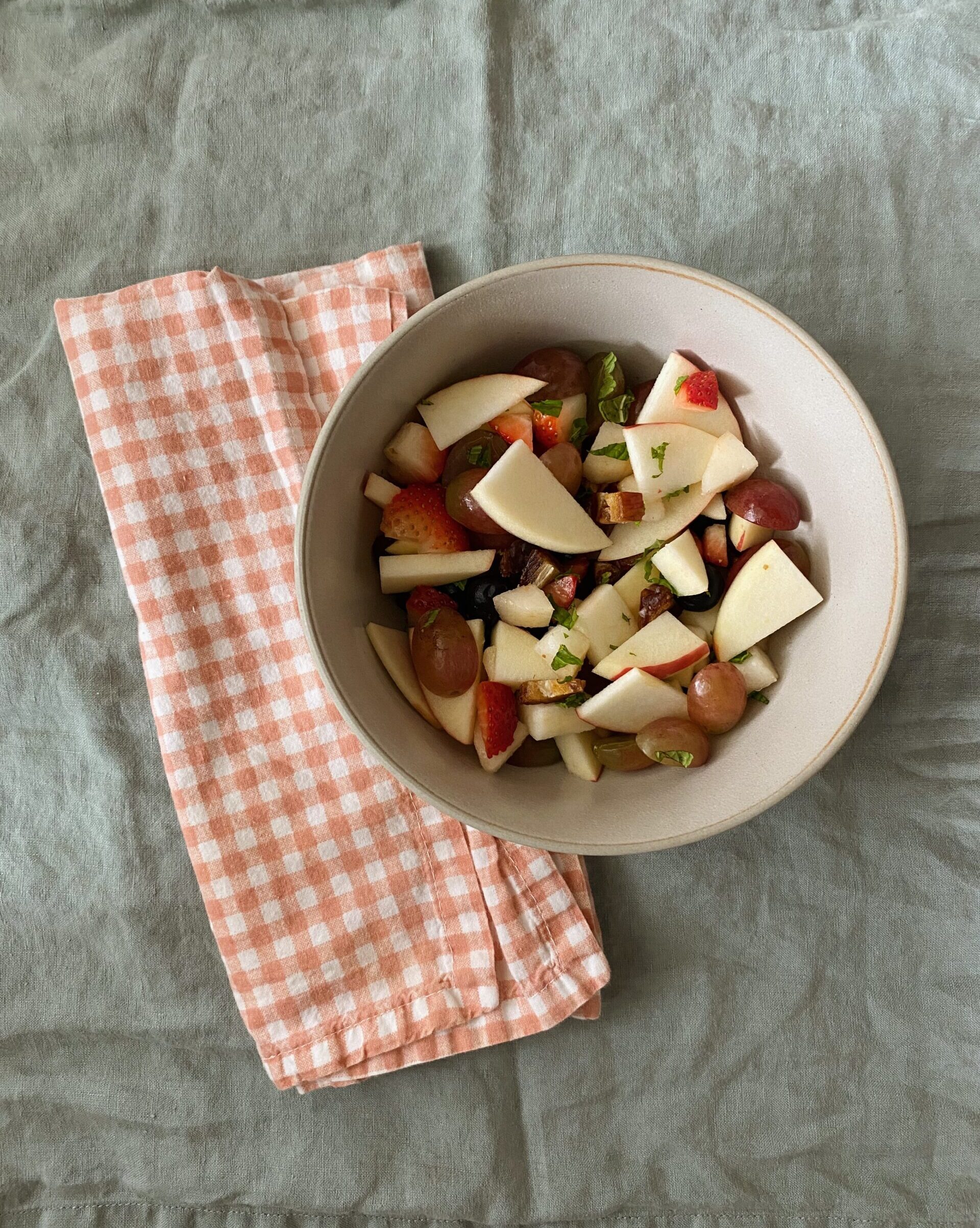 if you follow on IG you probably know we're a big fruit salad family because poppy gives us no other choice– but all poppy ever does is chop up his fruit and mix it together. this fruit salad is not only chopped up fruit mixed together– it has additional non fruit ingredients AS WELL!!!!
i'm calling it a festive fruit salad because 1. i used red and green colors to make it festive, 2. it would be perfect for xmas morning and it actually tastes even better if you let it marinate for a day and 3. because arlo ate it the other day and said "it tasted like christmas" –totally unprompted!!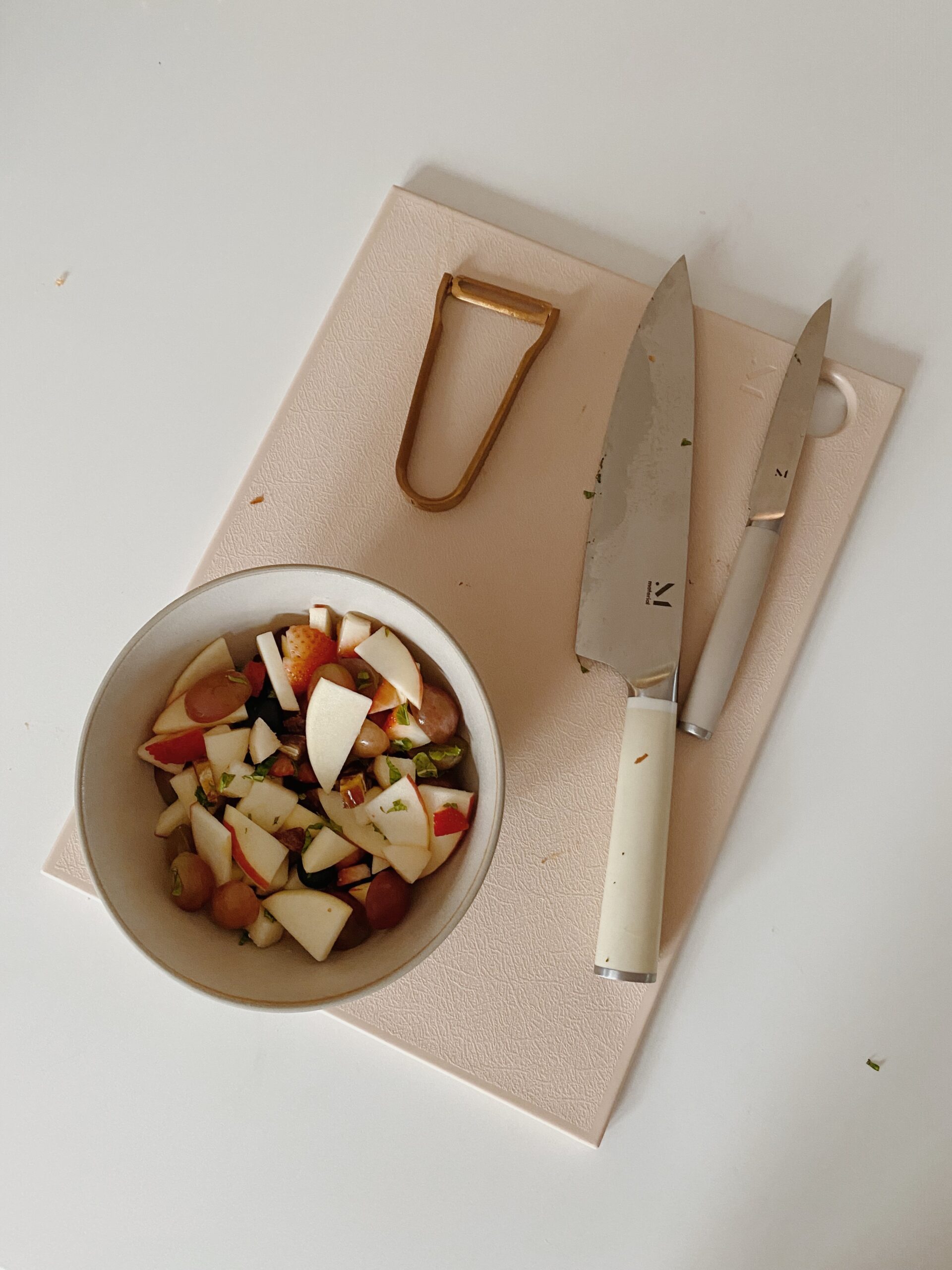 festive fruit salad
ingredients:
apples
pear
grapes
strawberries
blueberries
fresh mint leaves
dates
you can use any fruits of your choice! chop up your fruit to your liking. for some additional red color i only half peeled my pink lady apple. i also like to chop grapes in half and i prefer little petite pieces of strawberry in my bites!
mince up your dates and chop a few mint leaves and add to salad. if you want to make in advance, refrigerate for a day and all the minty datey fruityness gets even better!
i am not in the fruit salad dressing camp, but if you want to add some lemon or lime juice or honey i think they would all work fine!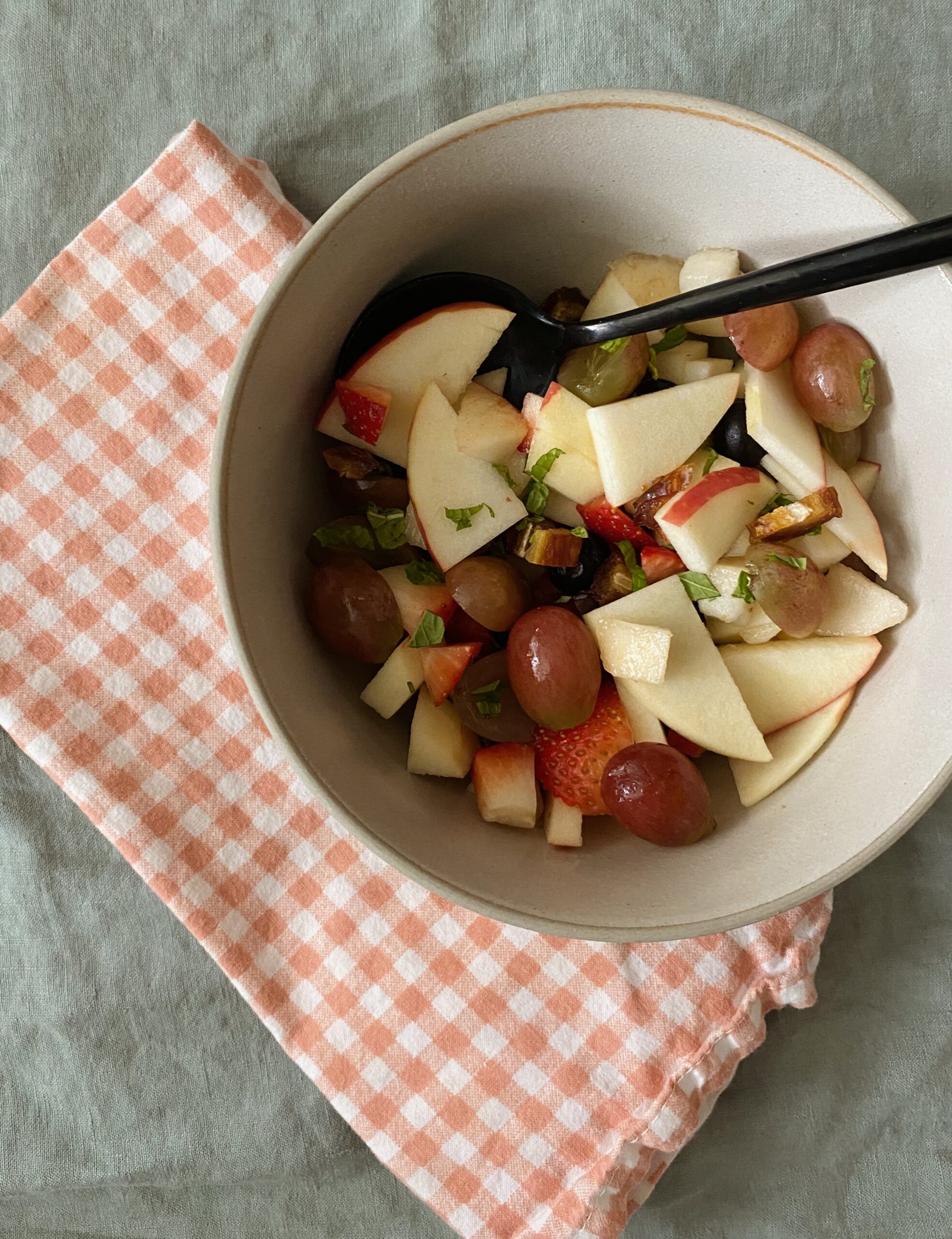 sources
* and use code PERFECT20 at checkout!! *