things i ordered from amazon in may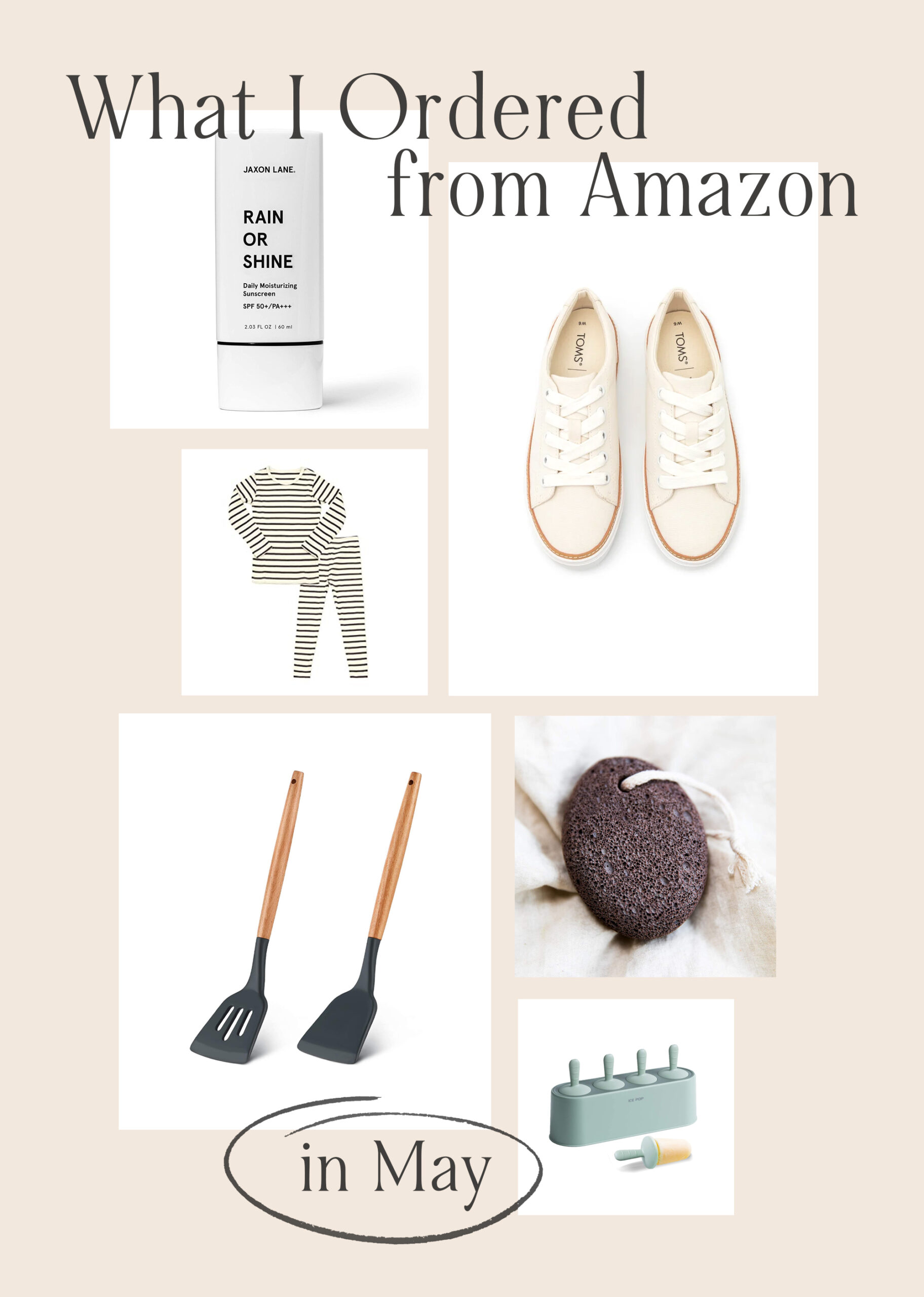 a new monthly post — i thought it would be fun to share what i'm ordering every month, i'm always updating my storefront so i thought i should start sharing more of the everyday essentials and cute finds here on the blog.
ps these are all my honest opinions and things i ordered with my own money:
i had to stock up on more of these brush markers i use for addressing my baby on board magnets. i love them!
our favorite nespresso pods. we've tried nespresso brand and small shop brands and we like these the best.
one step closer to arlo in his big boy bed, we turned his day bed around and added this bumper to keep him from falling. it's a good size for his twin mattress
figured it was a good time to get one of these touchless thermometers so we can take arlos temperature without having to put one in his ear
got this popsicle mold to make yogurt fruit pops with arlo — it's so so cute
the cutest striped pajamas for arlo, he's growing out of all his old pairs and now i only want the striped ones, they are so soft! i always size up because i'd prefer for arlo to grow into them (but they always last a few years)
really needed some new turner spatulas and i love this two pack, these are now our all time favorites for sure.
i preordered this childrens book by kenesha sneed (of tactile matter). it's beautiful, but you should know it's about loss!
its hard to find sunblock that is spf 50+ and doesn't look white all over your face, really liking this
got this heavy duty canvas tote because it has pockets and a zipper, i really like it!
been having major cracking heels issues so ordered this natural pumice stone to try to remedy. my friend suggested it over the light grey kind i already had, and while my heels aren't perfect all of a sudden, they are SO MUCH BETTER. it's actually pretty crazy.