an easy (but SUPER FANCY looking) apple tart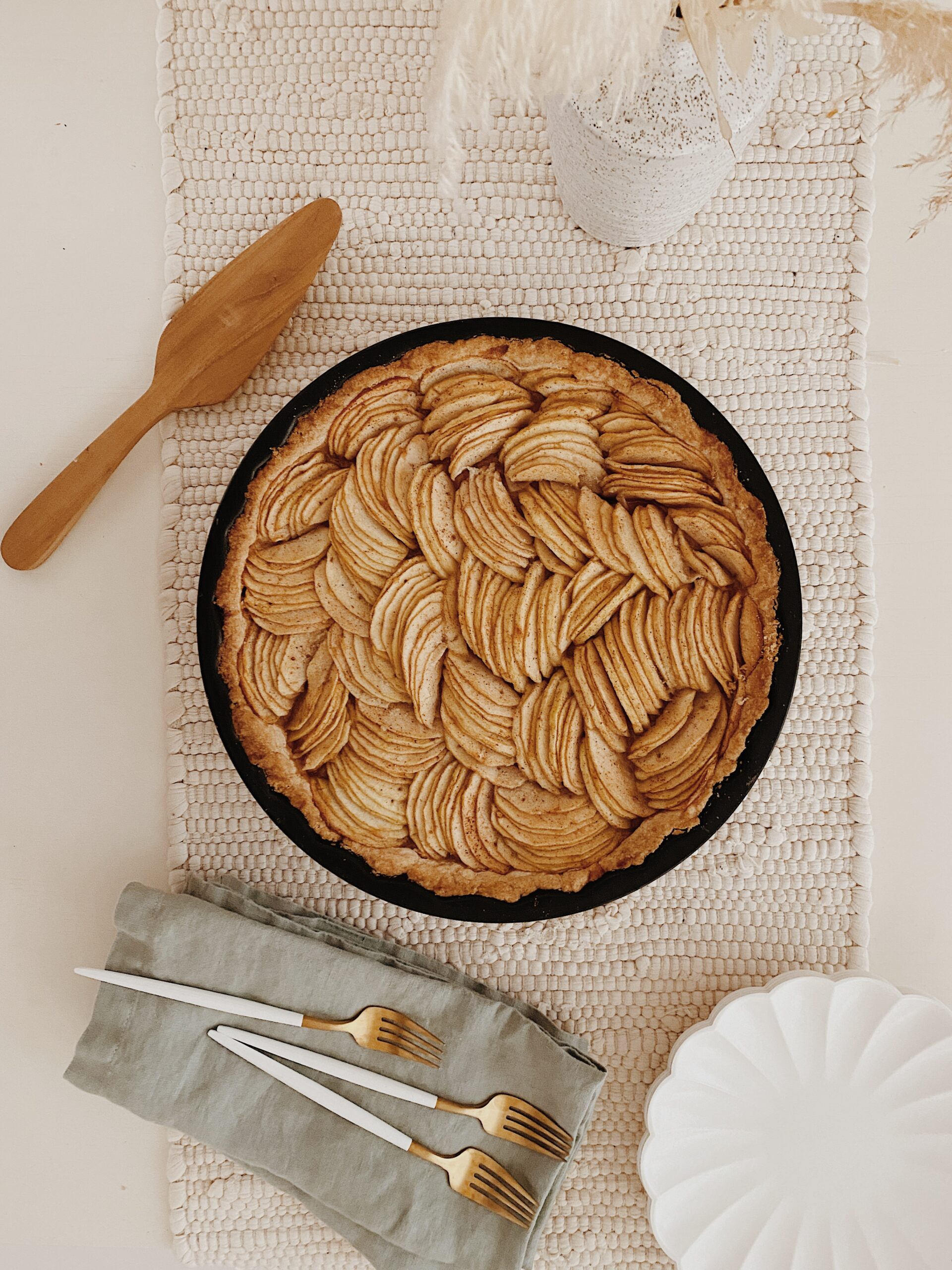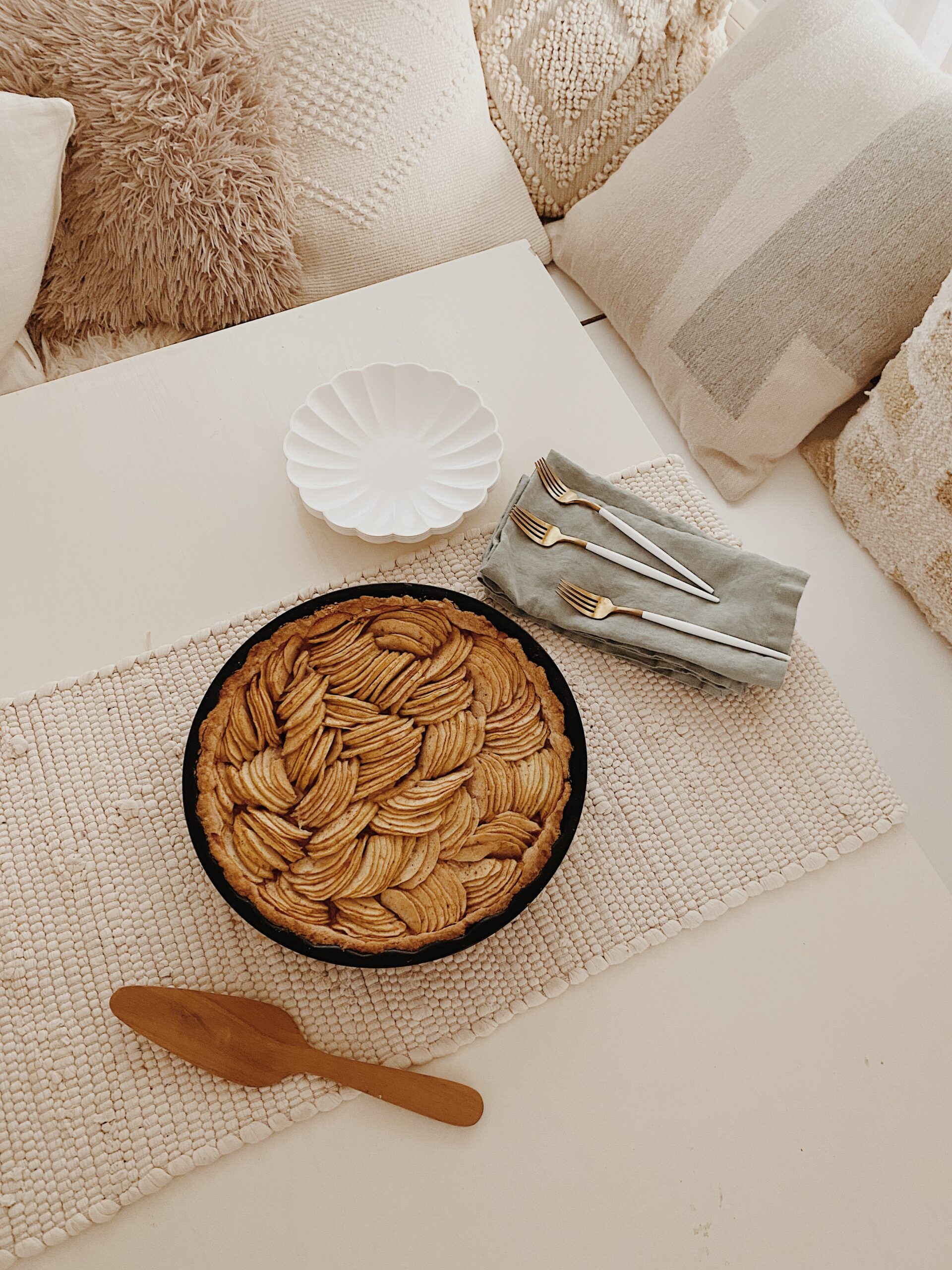 a few weeks ago i ordered a bag of bananas to make banana bread and they delivered a bag of apples instead. yeah– i didn't know bags of either were really a thing but online grocery shopping is full of adventures! we are an apple family actually, but they were granny smith and we are not granny smith people, SOOOO i decided to bake something with them instead!
and i wanted to share this because i thought it would be a perfect rosh hashanah dessert!

i am all about galettes/tarts because they are easier than a real life pie — which i'm honestly nervous to even try. but this is in my wheelhouse! usually i even opt for store bought dough, but this crust was so simple AND SO PERFECT. it's like a mix between shortbread and graham cracker and man it's good.
normally we don't end up finishing a fruity dessert i baked, but we finished this and then some. lol.
the hardest part of this was definitely the slicing of the apples, we used a mandolin to make them thin– i was upset about how thin gid was cutting them but they look great. i would probably go 1/8″ thick-ish, if they're too thin they're a little less sturdy to line up.
INGREDIENTS
FOR THE FILLING
5
apples, peeled, cored, and sliced
1/3 cup
packed brown sugar
juice of 1/2 lemon
1 tsp ground cinnamon
1 tsp pure vanilla extract
FOR THE CRUST
1/4 cup
packed brown sugar
1 tb granulated sugar
2 tb
butter, cut into small cubes
DIRECTIONS
01. preheat oven to 350°. in a large bowl, toss apples, brown sugar, lemon juice, cinnamon, vanilla, and salt together.
02. in a large bowl, whisk together flour, sugar, salt, and cinnamon. add the melted butter and stir until dough forms. press mixture into a 10" or 11" tart pan with a removable bottom*, pressing until dough is smooth.*
03. arrange the apples over crust, this part looks complicated but i swear it was not only relaxing, it was also sort of fun and satisfying. just keep layering the apples and working in new sections.
04. sprinkle with granulated sugar and dot the top with butter. bake until crust is golden and apples are tender, about 1 hour.
*if you don't have a tart pan with a removable bottom, you'll just keep it in the tart pan like i did! NBD.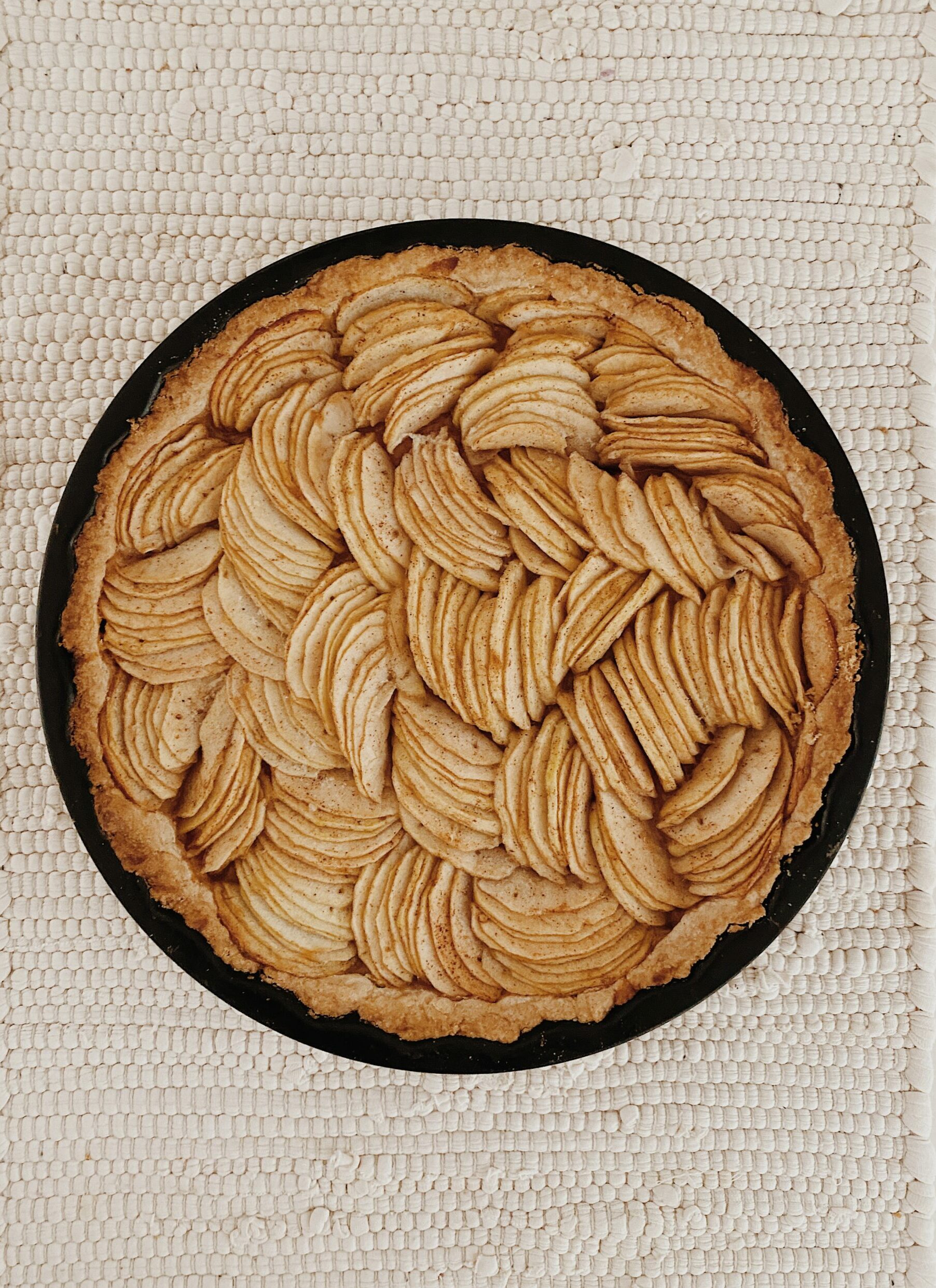 sources
mandolin / table runner / linen napkins / paper plates / tart pan (the one i bought afterwards)