vanessas bedroom — before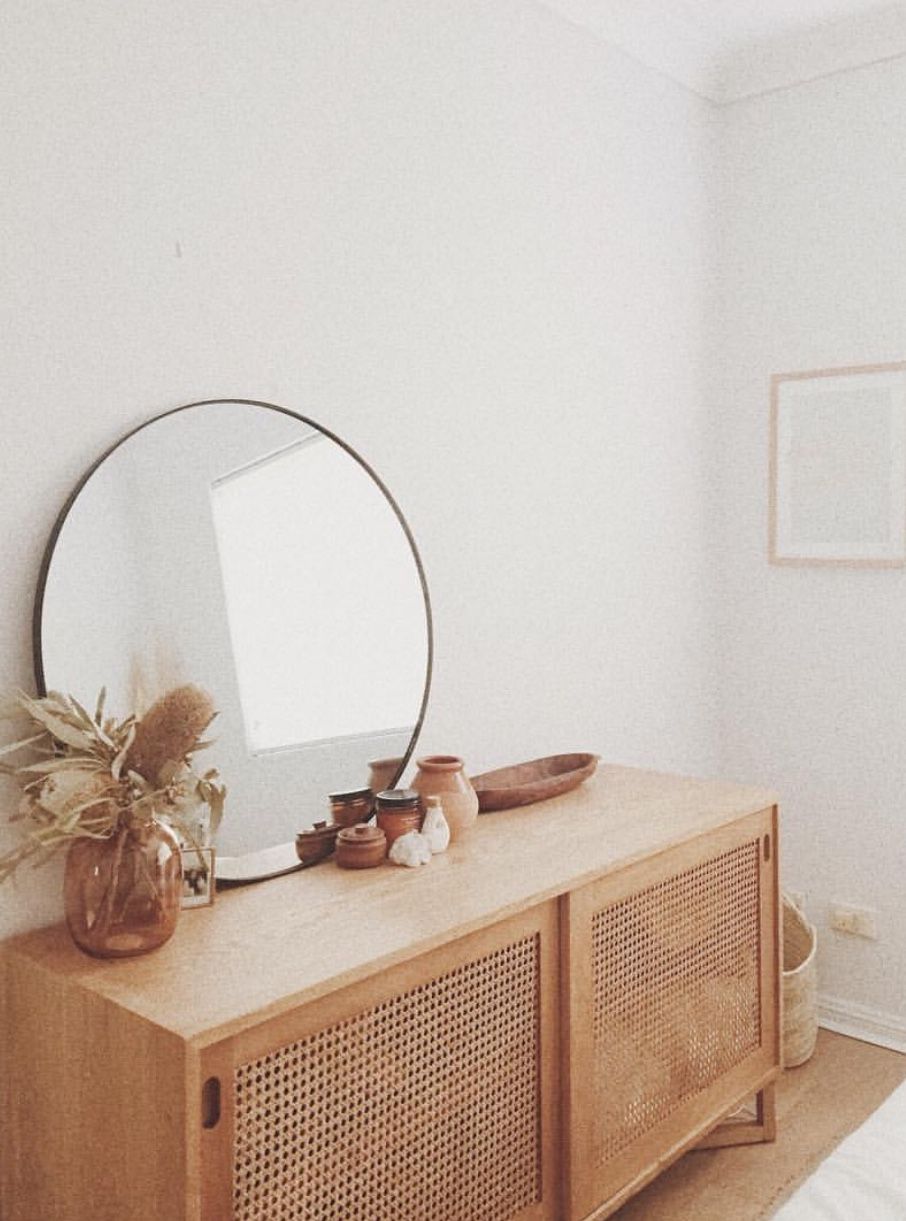 for years and years i've wanted to introduce other spaces besides only my own on here but never have — but finally doing it today! my friend vanessa told me she was struggling with making her bedroom cute and asked me to help out. i thought it would be super fun to design her room virtually (because she lives in san diego), so we did everything via email and text and i'm so happy with how it turned out.
sharing the before photos and the inspiration today, and tomorrow, i'll reveal the final room!
vanessa loves trends lol — so i knew immediately i wanted the room to feel modern and hip, we started with linen bedding in a pretty peachy color. her room wasn't bad before, just sort of meh. it was a couple of cute items put together, but overall it didn't really have much of a vibe. so i wanted to follow her style (and lets face it obv mine too) and do a bohemian desert inspired design.
we bought some new pieces– but kept the nightstands (changed out knobs), window shades and left the room painted the grey as is. honestly i wasn't so sure about the color at first, but now i love it, it's the perfect soft neutral to go with the cozy vibe in there.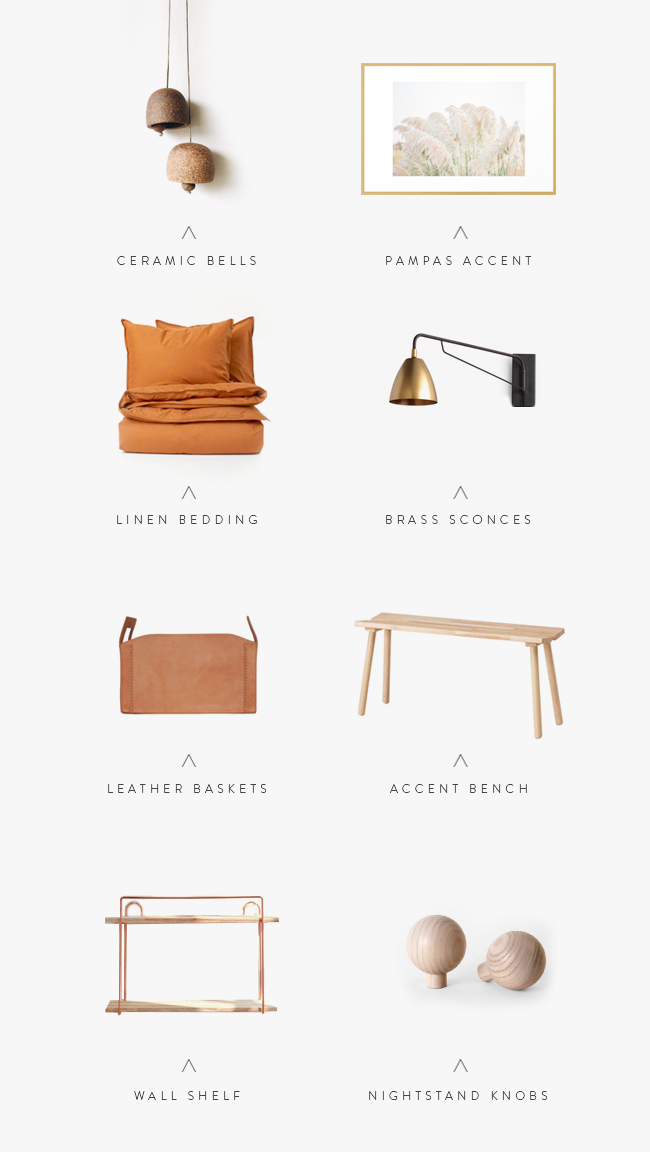 before we look at the before photos, here's some pretty inspiration.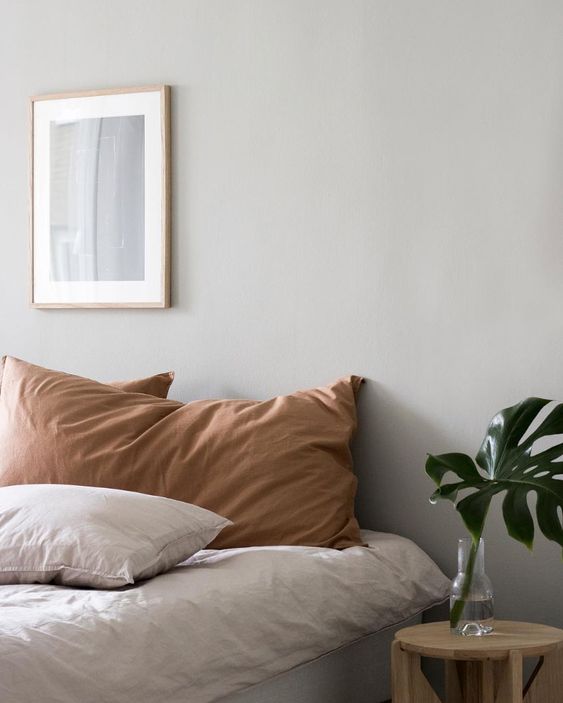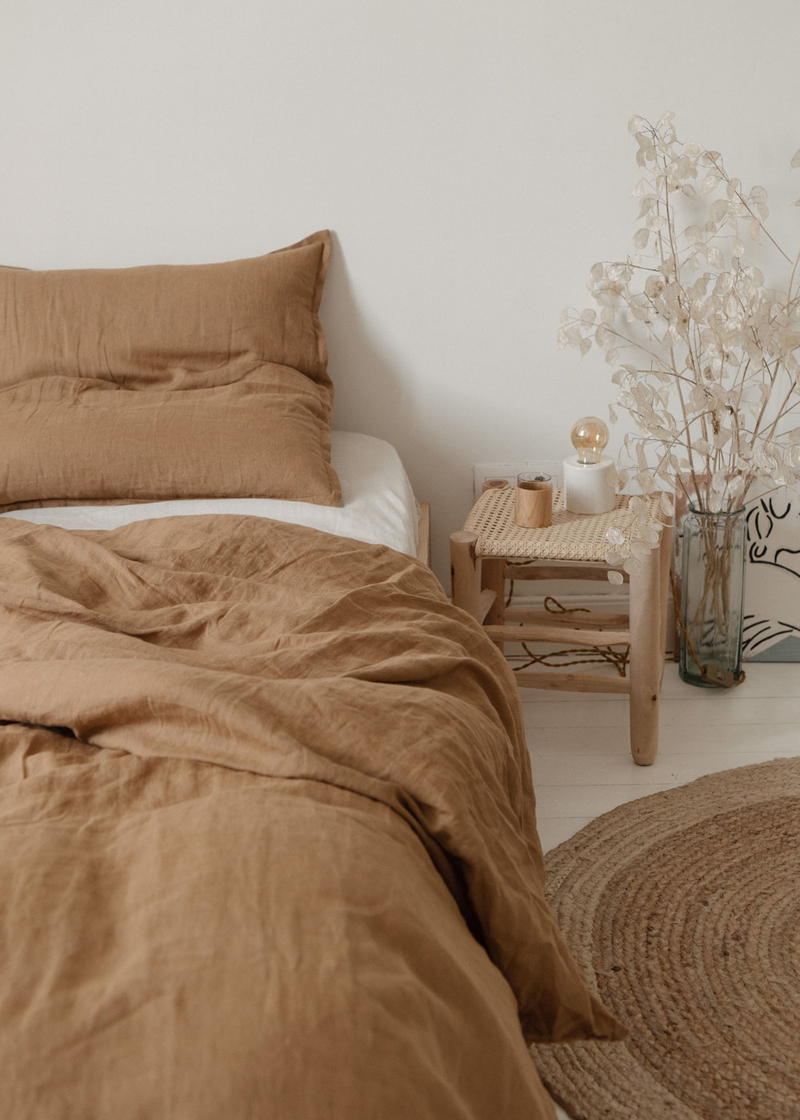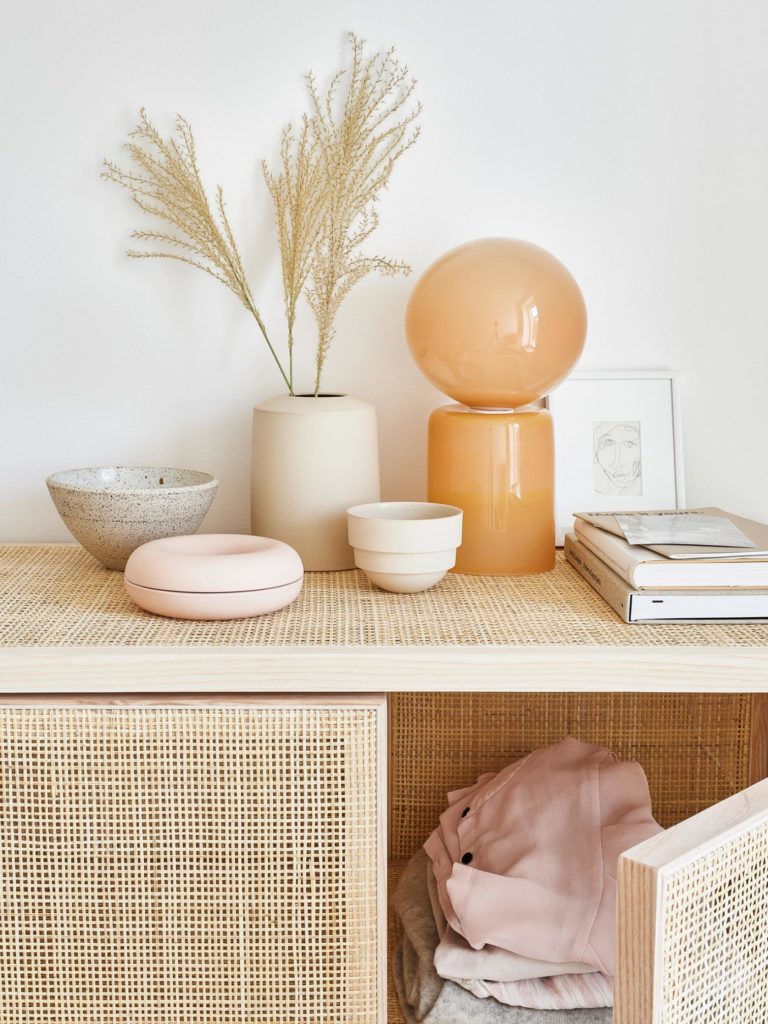 image sources : unknown / two / three / four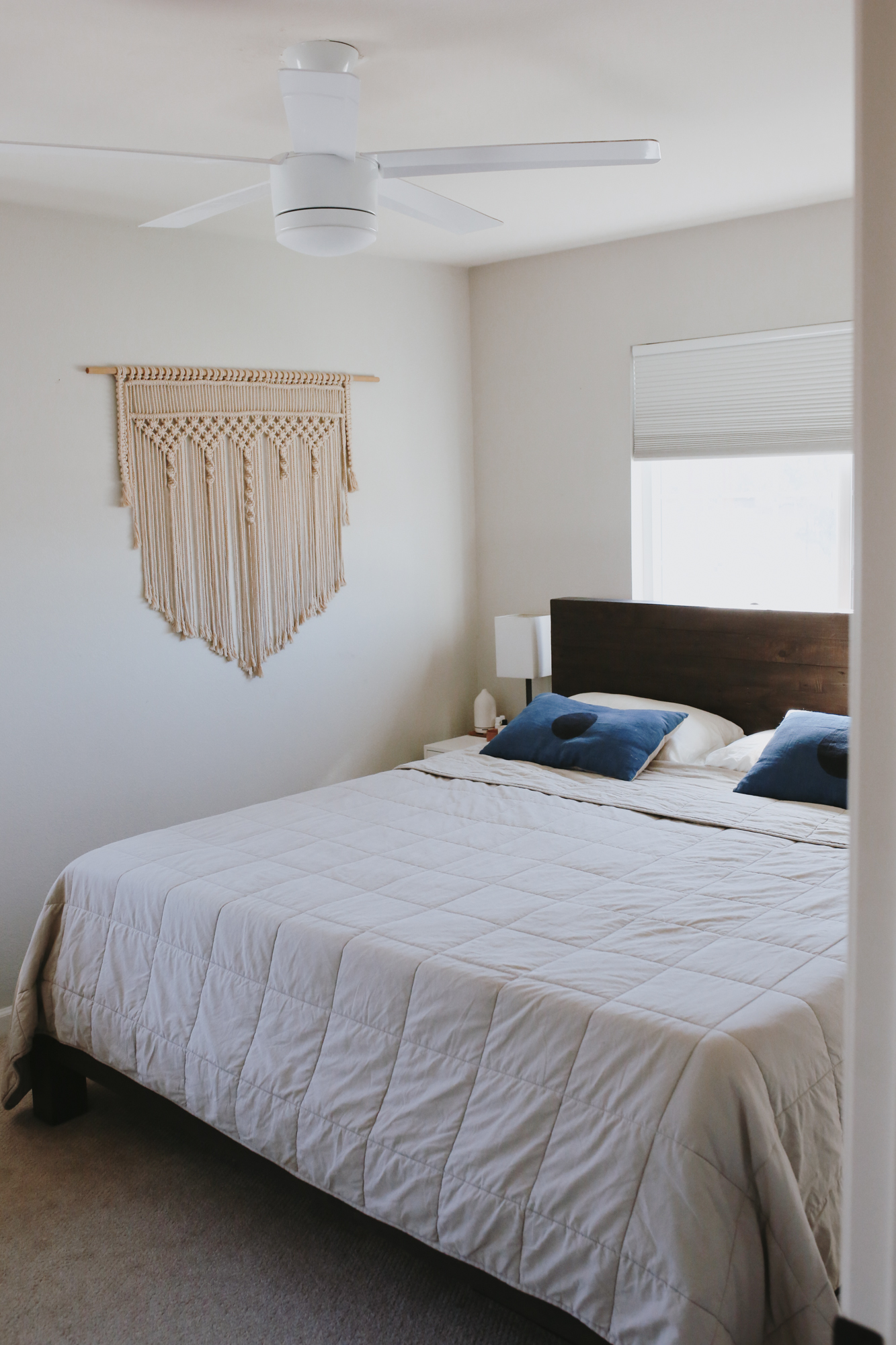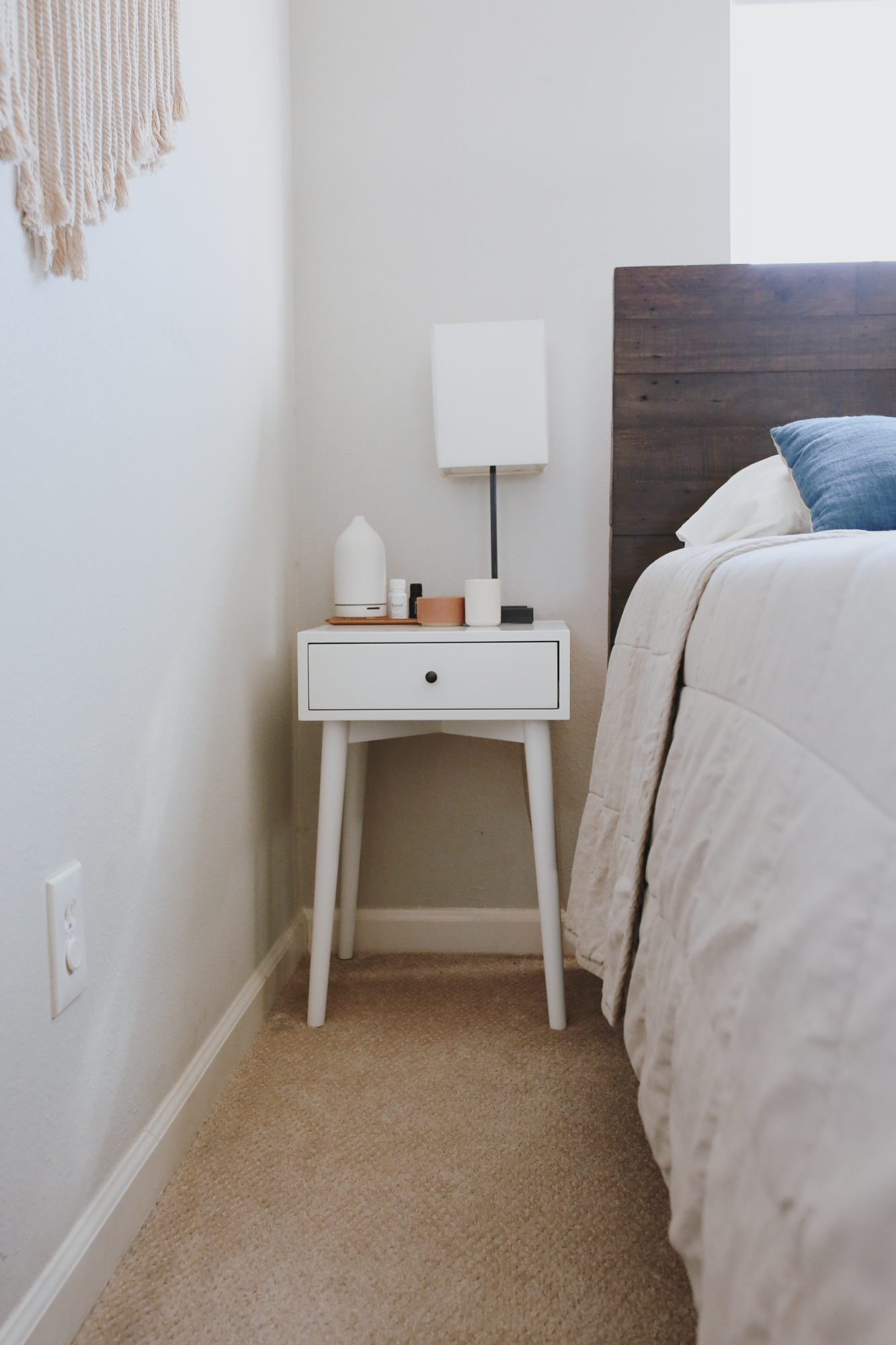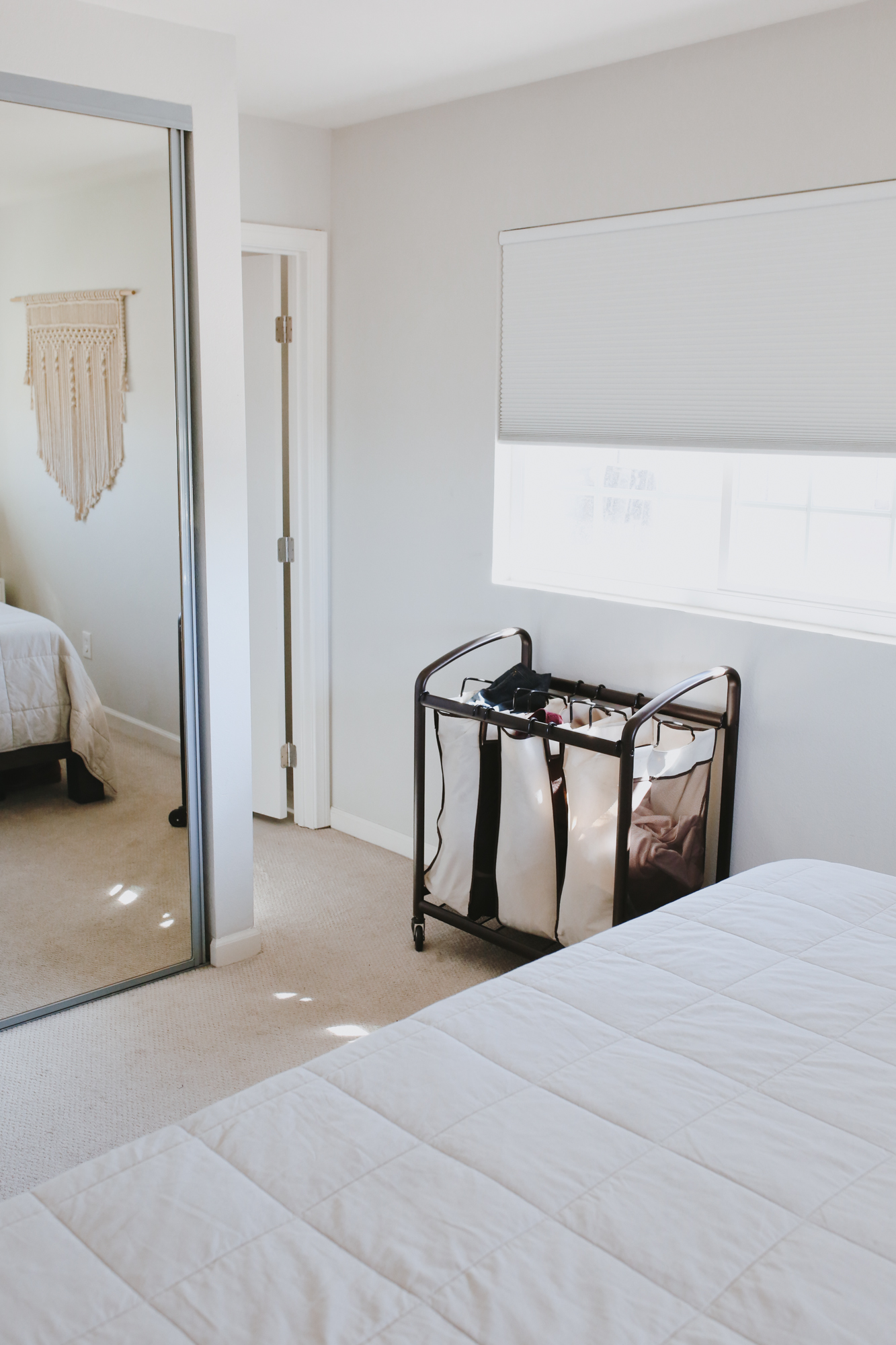 so as you can see, it definitely could use some updates and some serious hamper removal. thank god she has me or she might still have that thing in her room. come back tomorrow to see how it turned out!