diy schoolhouse ceiling fan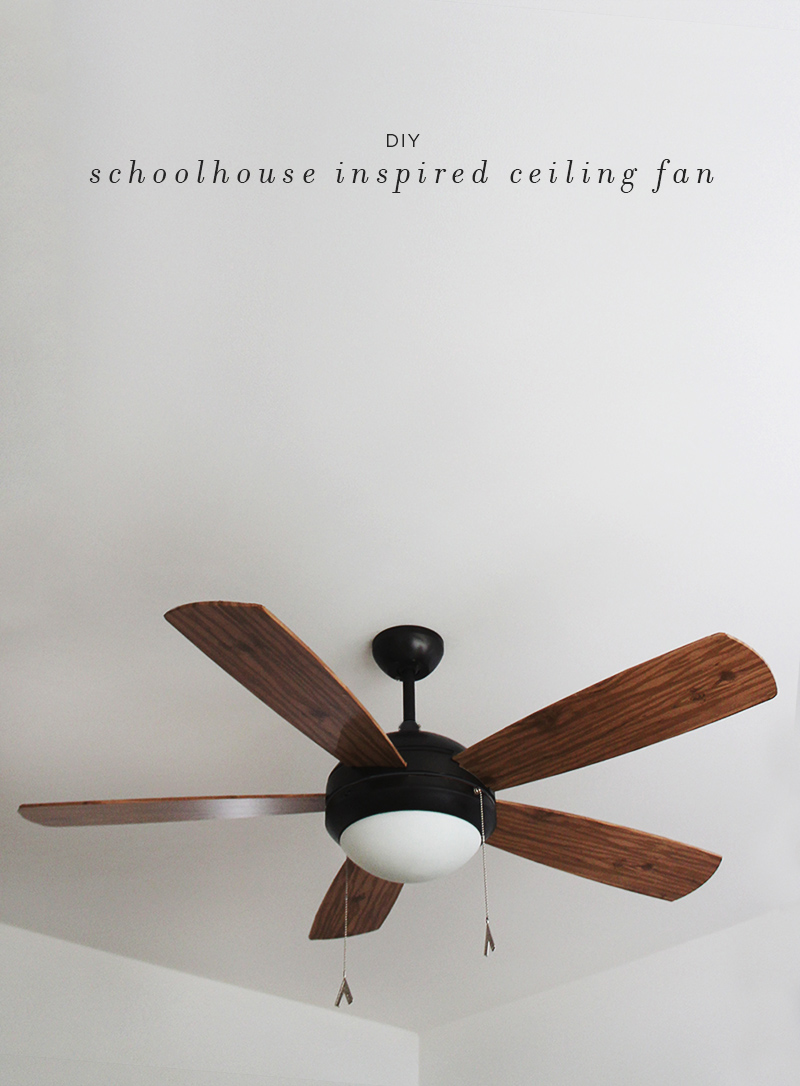 like i said a few weeks ago – we bought a simple ceiling fan that i wanted to DIY up somehow. while most people spray paint their ugly old ceiling fans white so they don't stand out – i bought a white one and perhaps i uglied it right up. after doing this fan roundup, i was enamored with the retro schoolhouse fan.
i was freaking out during the whole process about ruining the fan – but now that it's up, i'm happy with the look. i just don't know if having your ceiling fan STAND OUT is a good thing.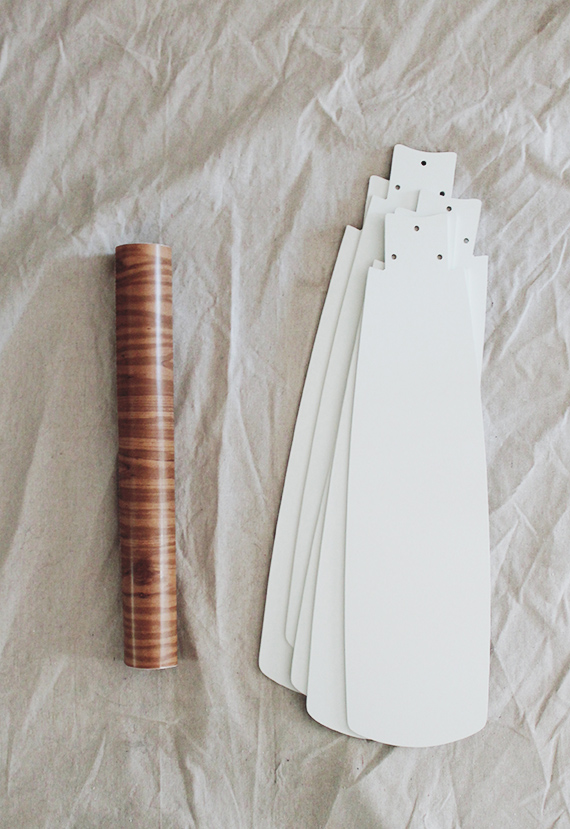 SUPPLIES
ceiling fan (here's the exact one i used)
wood grained contact paper
scissors
oil rubbed bronze spray paint
INSTRUCTIONS
step one . cover each fan blade in contact paper. obviously you only have to worry about the side that's visible. i'd love to say i figured out a way to do this perfectly – but frankly, it sucked. by the third blade, i basically cut out around the shape of the blade, and cut slits for every curve and then tucked them over. go from one end to the other slowly, using a ruler or a book to remove air bubbles. (i still had a lot of air bubbles but they seem to be pretty invisible now that the fan is up.
step two . tape off all the important stuff and spray paint all the hardware besides the light. as you can see, i taped off the entire top of the fan because it wouldn't be visible and i didn't want to break it.
step three. hopefully you can hire someone to install it.
see that? that's my regulated body temperature.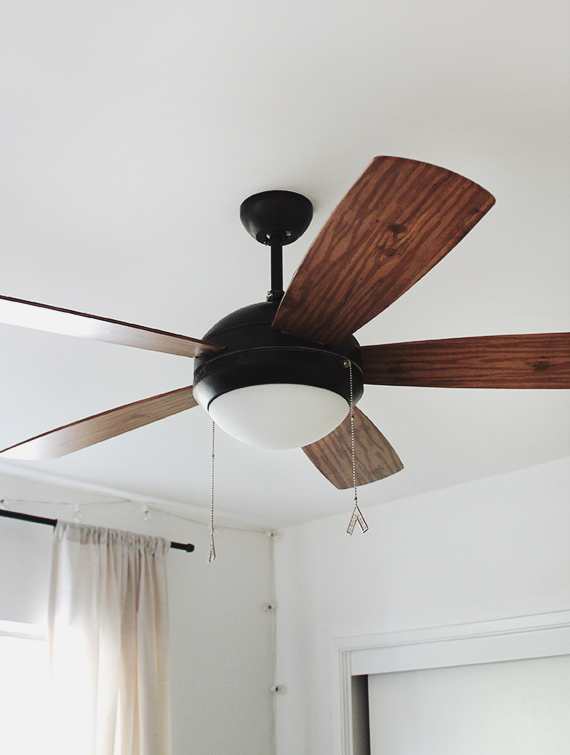 also – i can't decide if i like those weird triangular chain pulls that came with it or not.