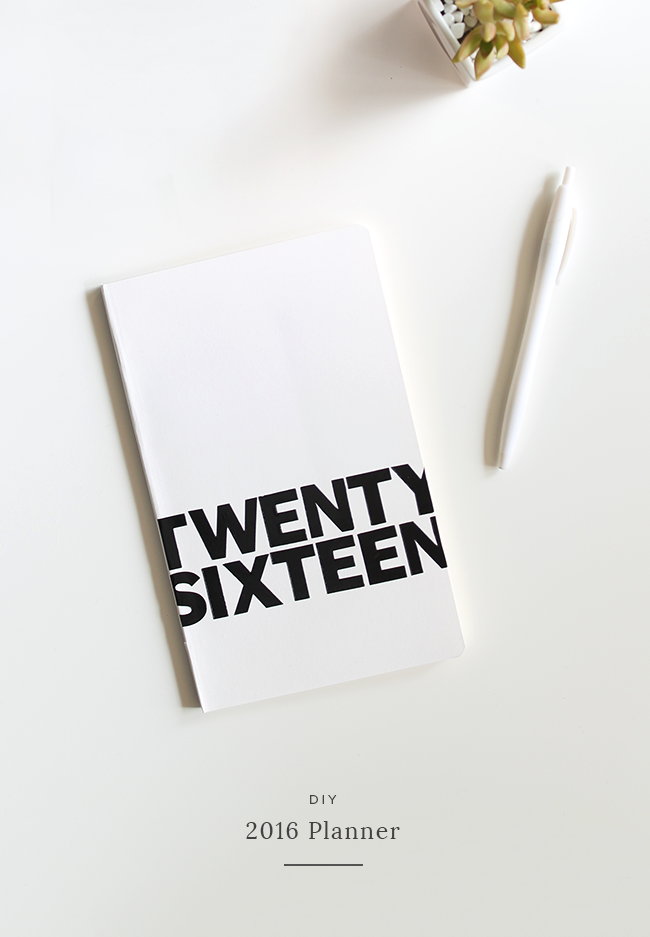 i've got such an easy DIY for you guys today! another january resolution is to obviously be organized and get all your shit done. so what better than to write all those tasks down in a cute little notebook?!
i actually made this a notebook versus a day planner, because i have a big planner to keep track of my schedule, so i used these cute little lined notebooks that you can rip the pages out of, which makes it perfect for my daily to-do lists. maybe my resolution should be to check everything off to the point of actually ripping out the page…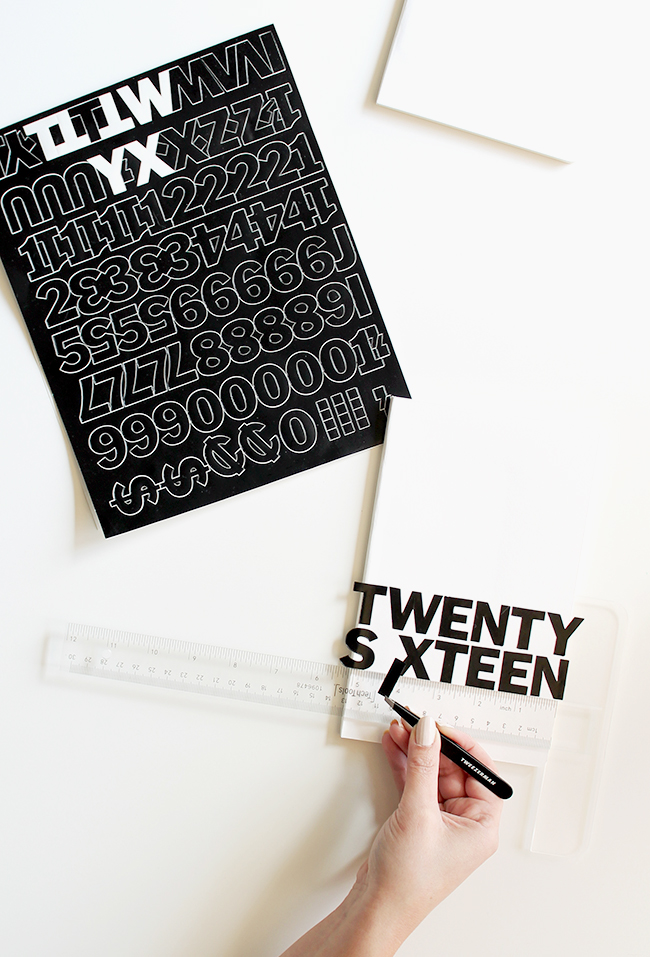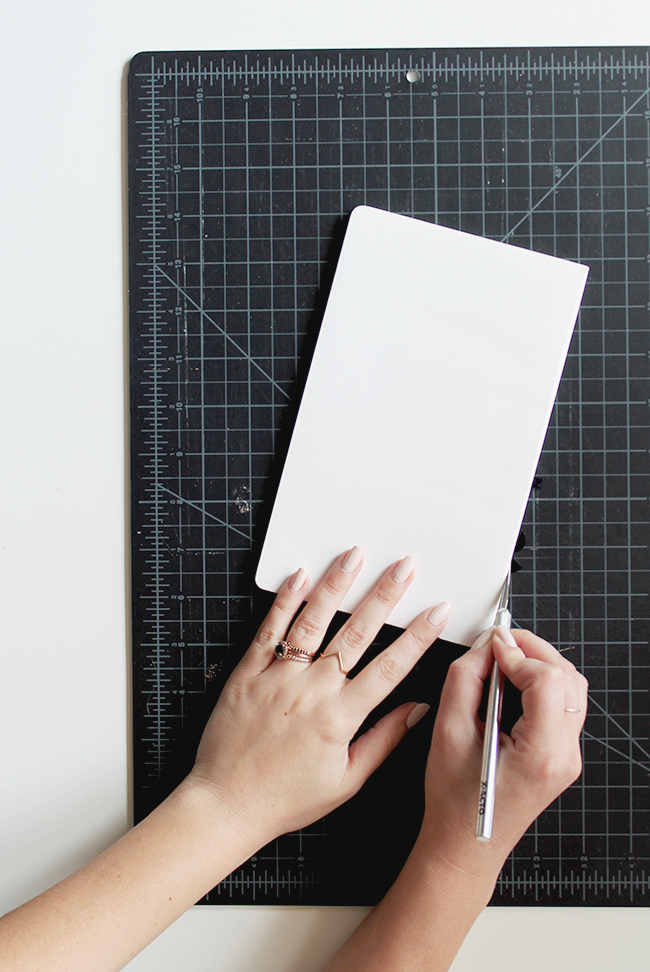 01. if you don't have a t-square ruler, you can also use my tape method, or just a regular ruler even — but the t-square makes it super easy to know you're accurate. start by placing your outside letters first (T + Y, S + N). this will ensure all your letters fit better than trying to eyeball. place your letters with a tweezer, and don't rub them down yet!
02. carefully place the rest of your letters, you can play around with kerning depending on what fits and what you're spelling out.
03. once you've arranged all your letters, peel them up a little to apply a dab of glue on the corners, especially your outside letters. if you're not planning on lugging this around in your purse and you're gonna be super careful, you can skip this step. rub 'em down real tight now.
04. turn your notebook over, and slice off the excess of the edge letters over your cutting mat.