home tour : allegra rose berger's little beach bungalow


i have to admit i'm sort of allegra's super fan, she's one of those people on instagram that i always click on when i see her stories on my feed. i just really like her simple beachy style and she's also a very cute person!
she recently moved into the cutest little beachy bungalow and it looked effortless and perfectly styled within what felt like weeks, so i begged her for a house tour and here we are! i hope you enjoy it too.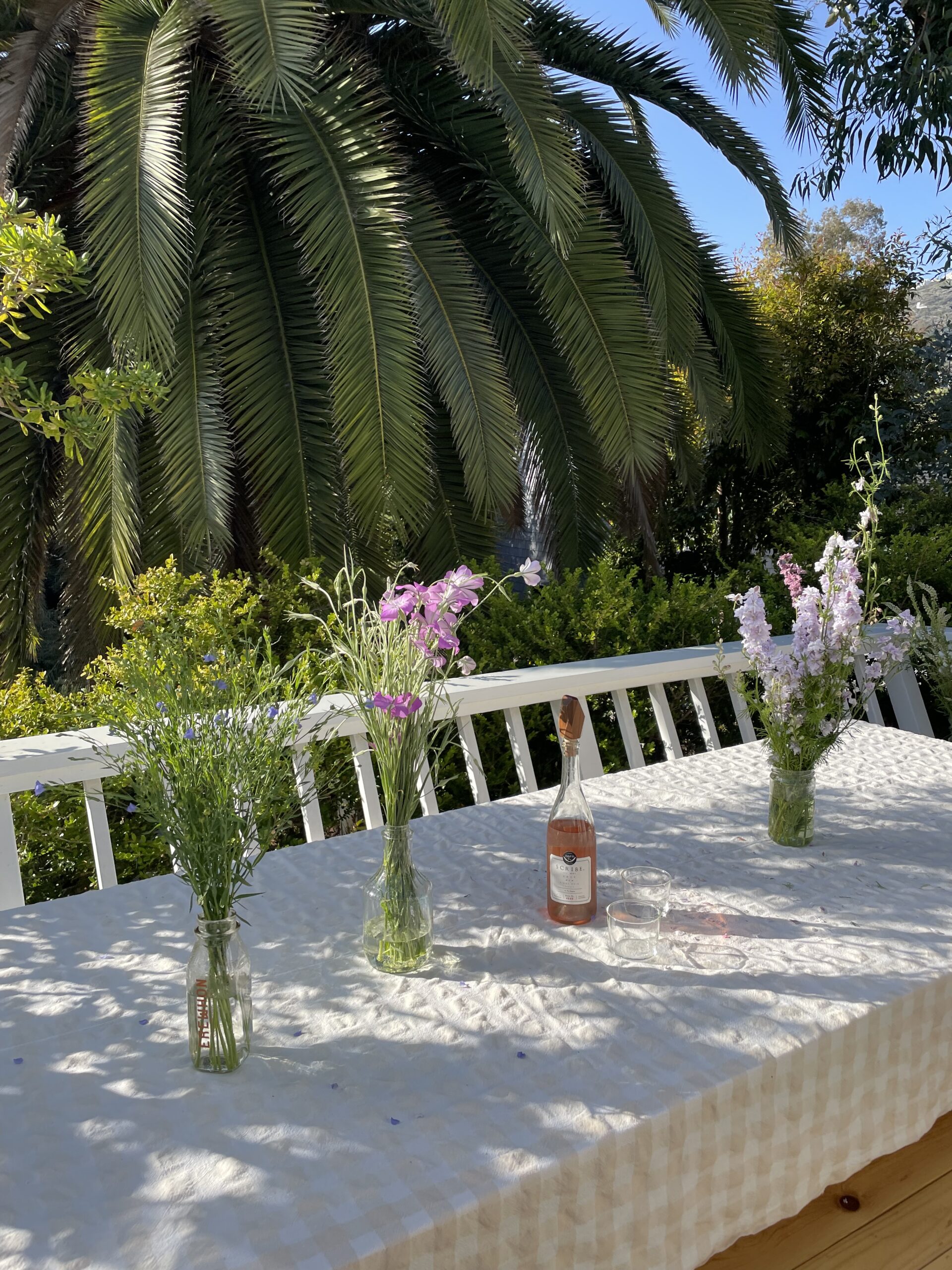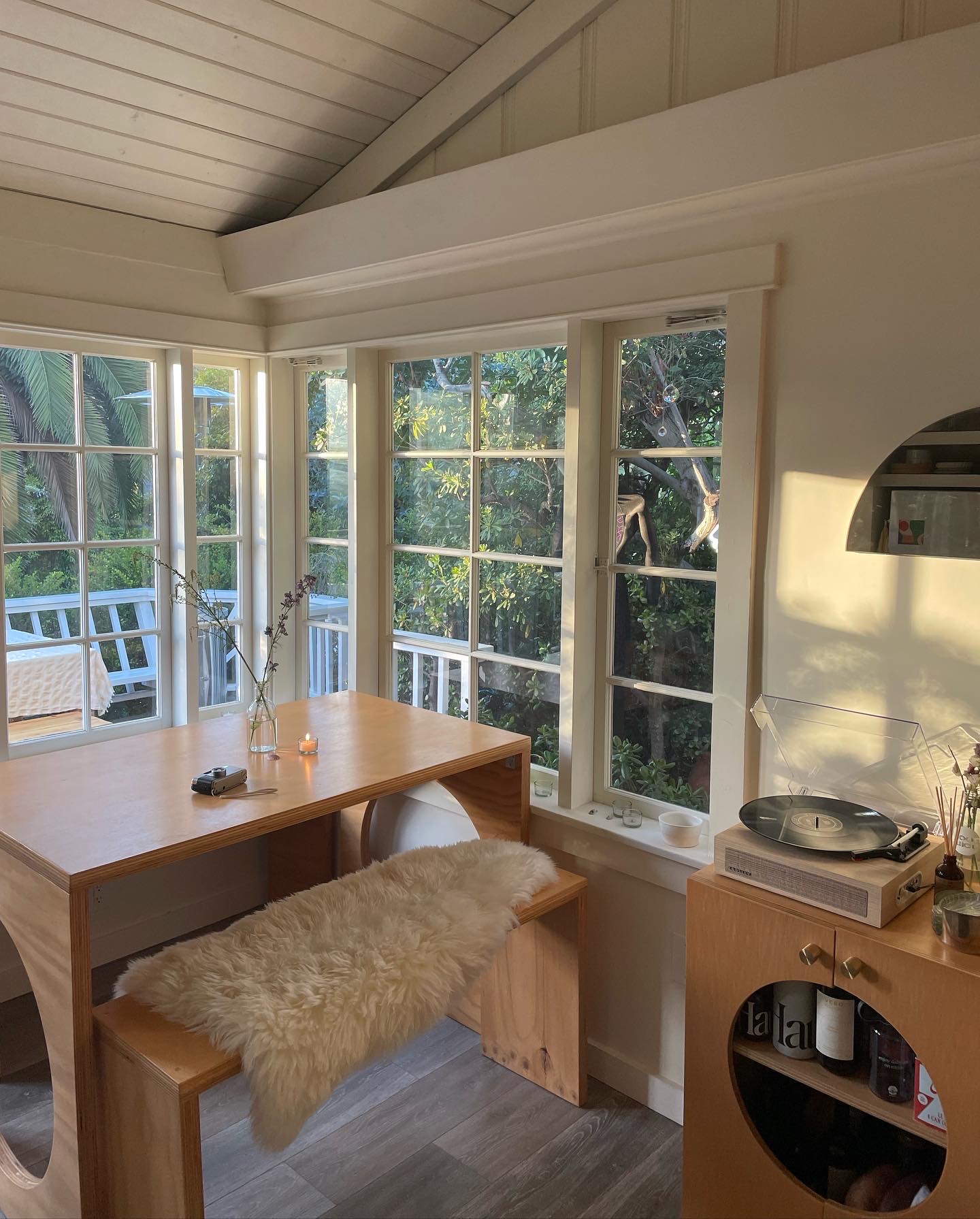 Tell us about you and what you do!
Hi! I'm Allegra. I'm 26 and grew up in Minnesota! I moved to California a month after graduating from college, spending my last semester learning Italian and sketching in Florence, Italy. I studied fine arts and graphic design, and decided to move to LA in 2018 to pursue my creative career. Since moving, I have found my niche in wellness, clean beauty, exploring the west coast, and romanticizing life!!
How long have you lived in your home?
I just moved to my cottage in Laguna in January of this year, so it's been about 5 months. It's my first time living alone and I am loving it so far!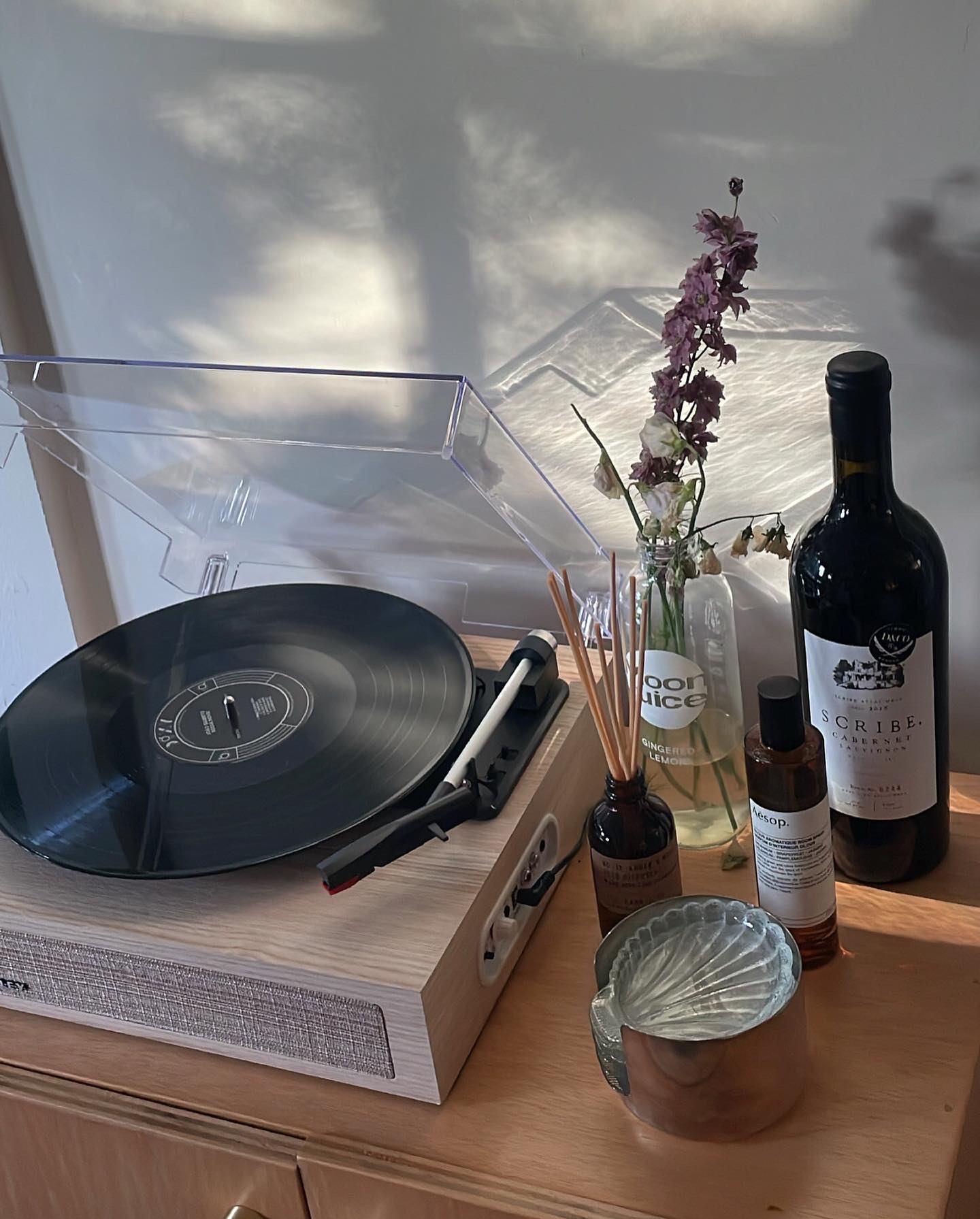 How did you decorate so quickly and so well? Lol
This is my fourth place I've lived in California, but the first place I really have felt at home. Since moving around, I've had the chance to collect some really special pieces. By the time I moved in here, I had almost all my furniture already, including a custom dining table, bed and bar cart all built by my friend Dylan (aka @alf.aesthetics) in Silverlake!
How many sq feet is your home?
My 1 bedroom, 1 bathroom cottage is 575 square feet, but is almost doubled by the deck and outdoor space I get to enjoy!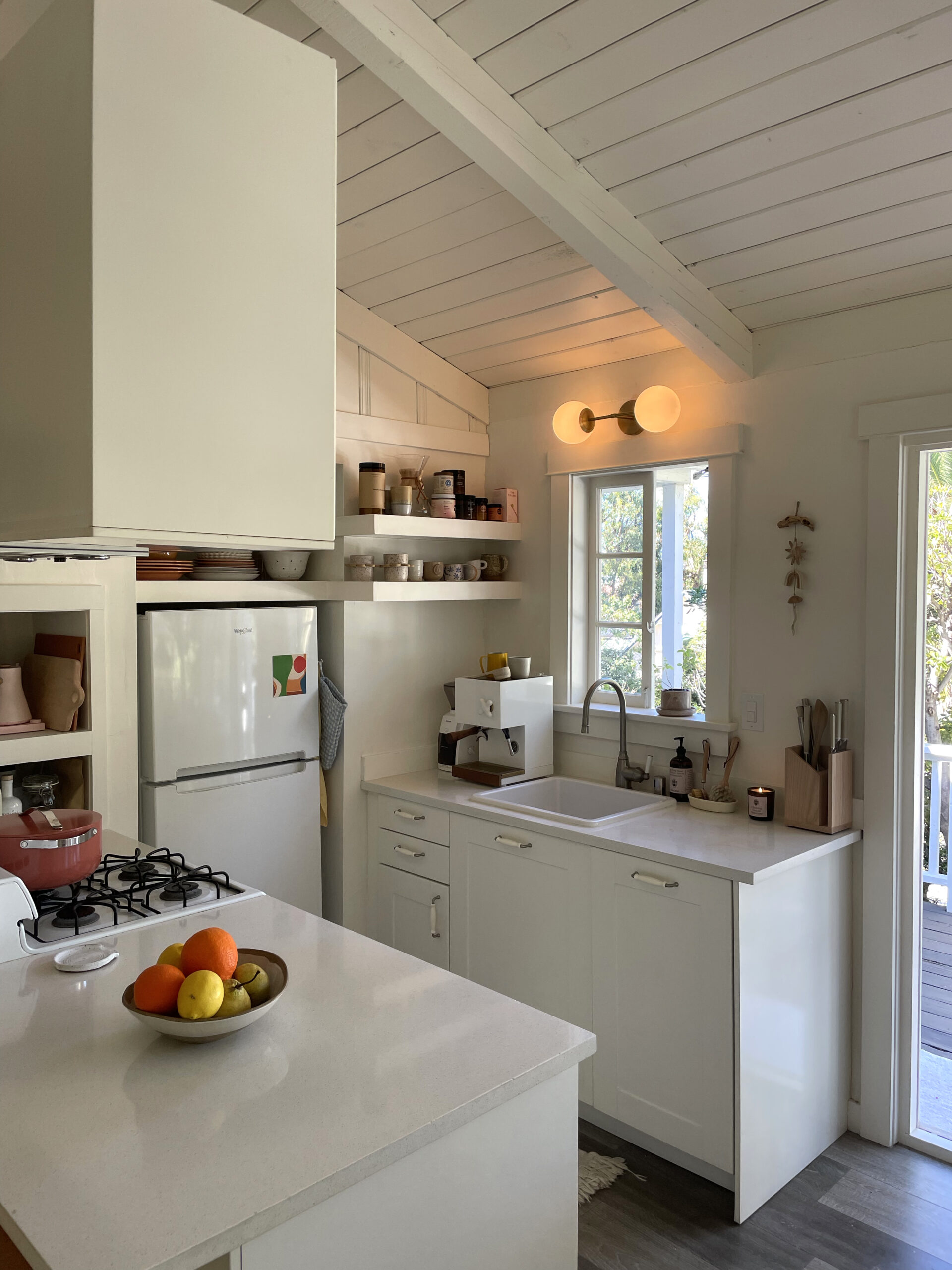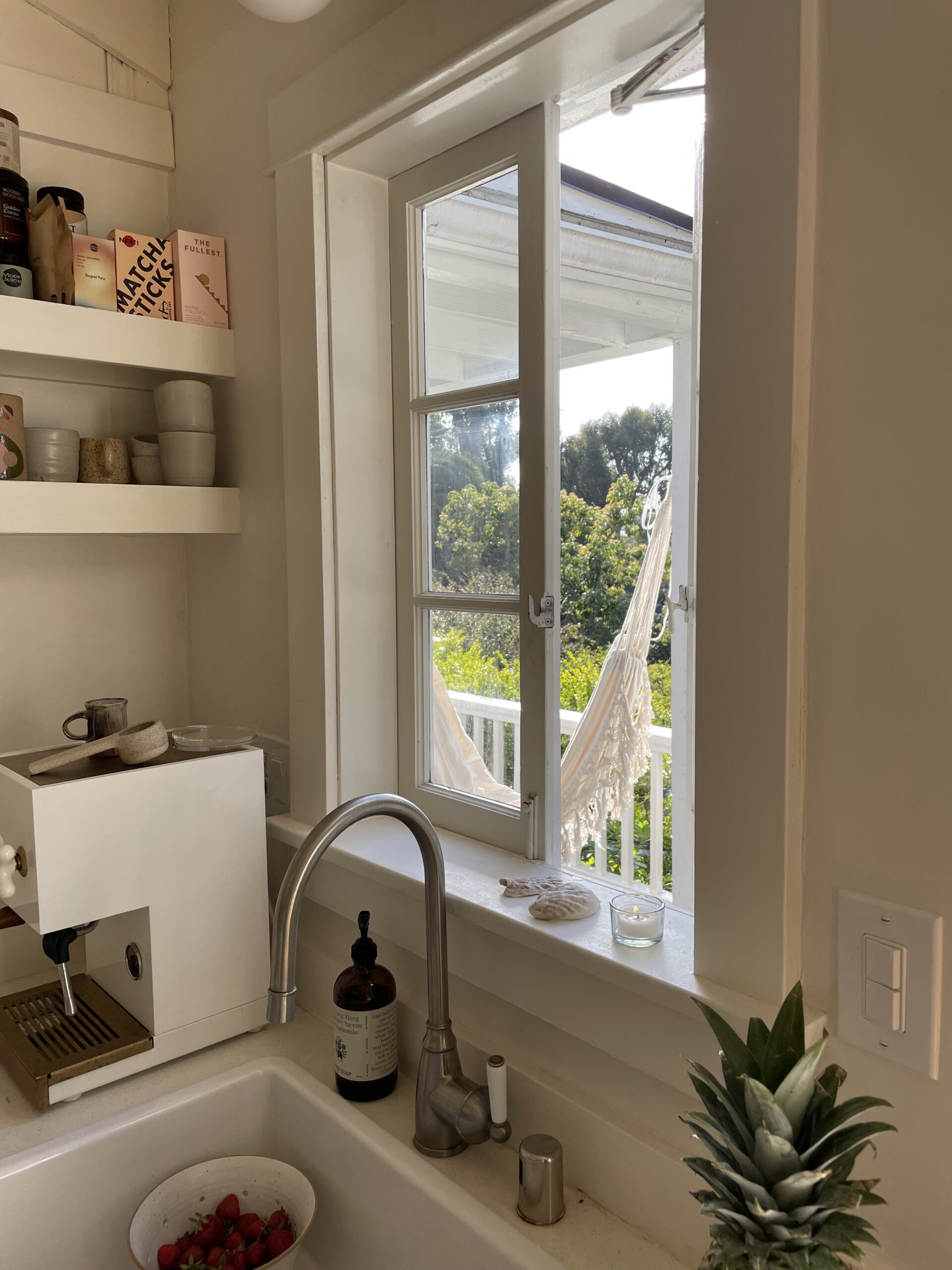 What would you call your style?
I refer to this space as my "mermaid cove." For this space I wanted it to feel beachy, whimsical, artistic, and warm. I like light wood, linens, and colorful glassware.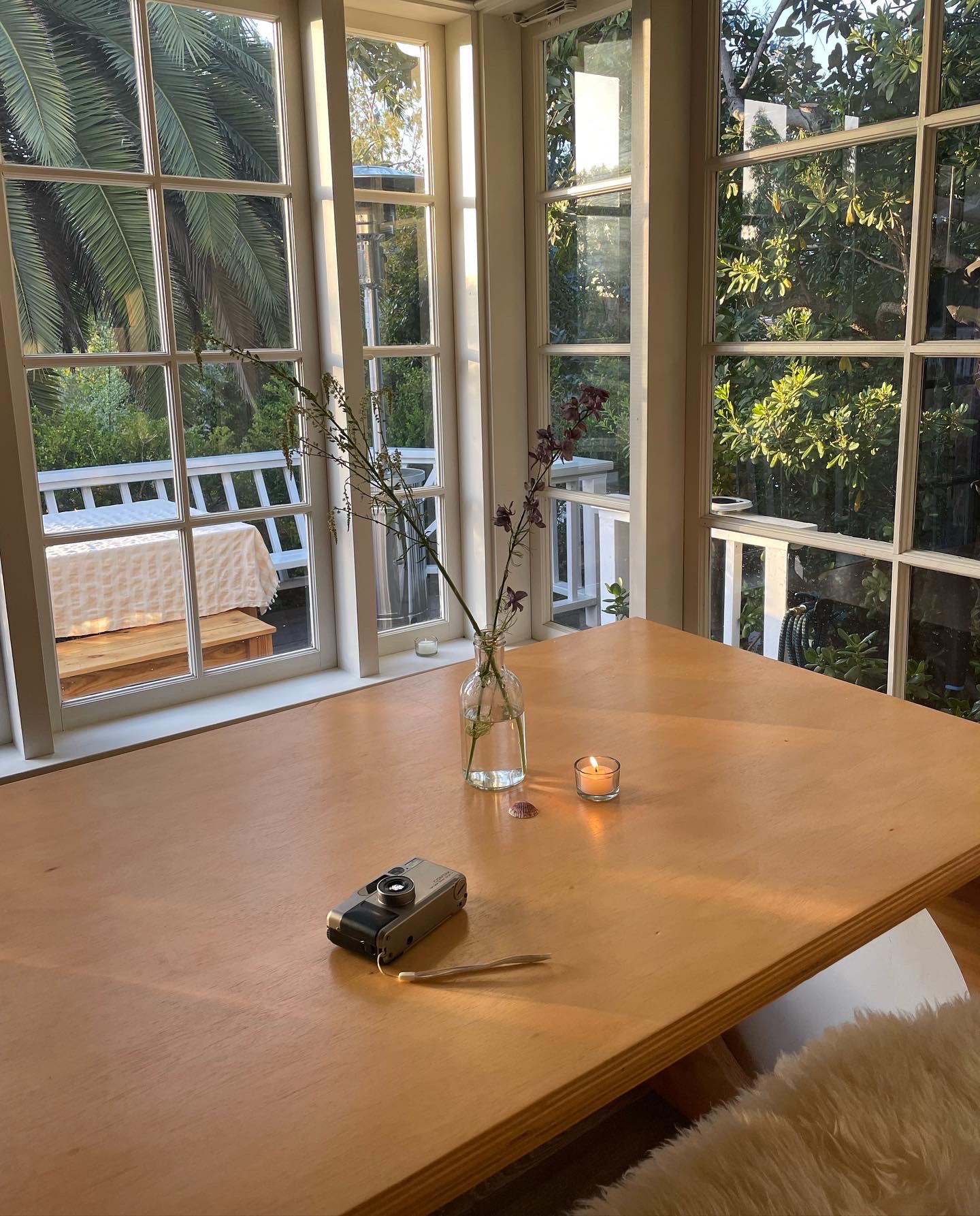 What's your favorite spot in the house?
My favorite spot has to be the corner of windows where my dining table lives. Every day I am greeted by the giant palm tree that comes up eye level at my deck.
What's your favorite thing to do at your place?
I love hanging out here. One of my favorite things to do in my space is play piano! About 30 years ago my dad lived in Hawaii for a little while, and bought a white Young Chang piano from a local piano shop. This piano was in my childhood home growing up, and my parents asked if I would like to have it when I moved into this space. They drove it out for me to have here and it ended up fitting perfectly. My dad is a talented musician and I grew up listening to him play songs on the piano for me and my family. Every time I practice it makes me feel close to my family even when they are far away. Luckily they come to visit frequently.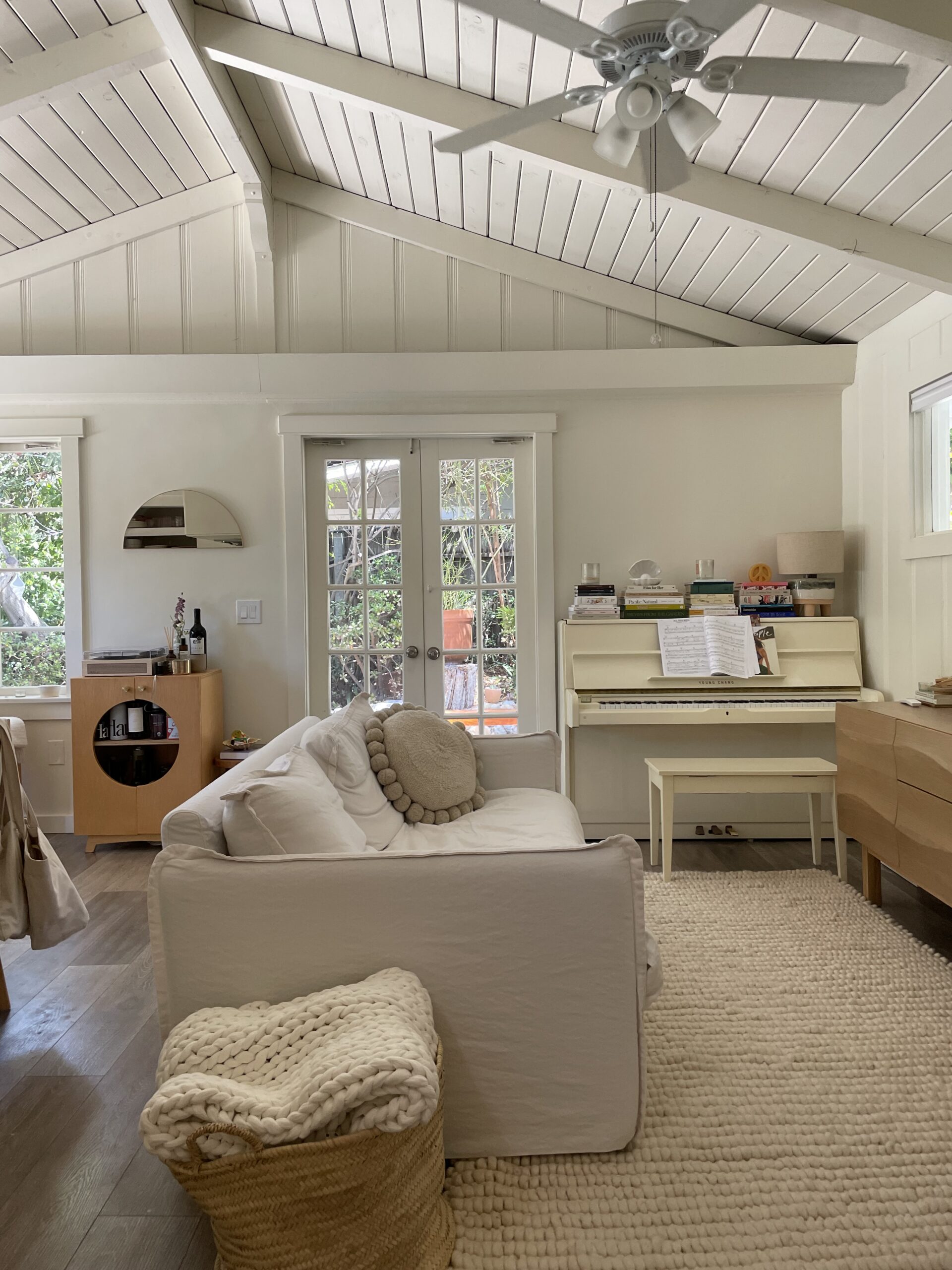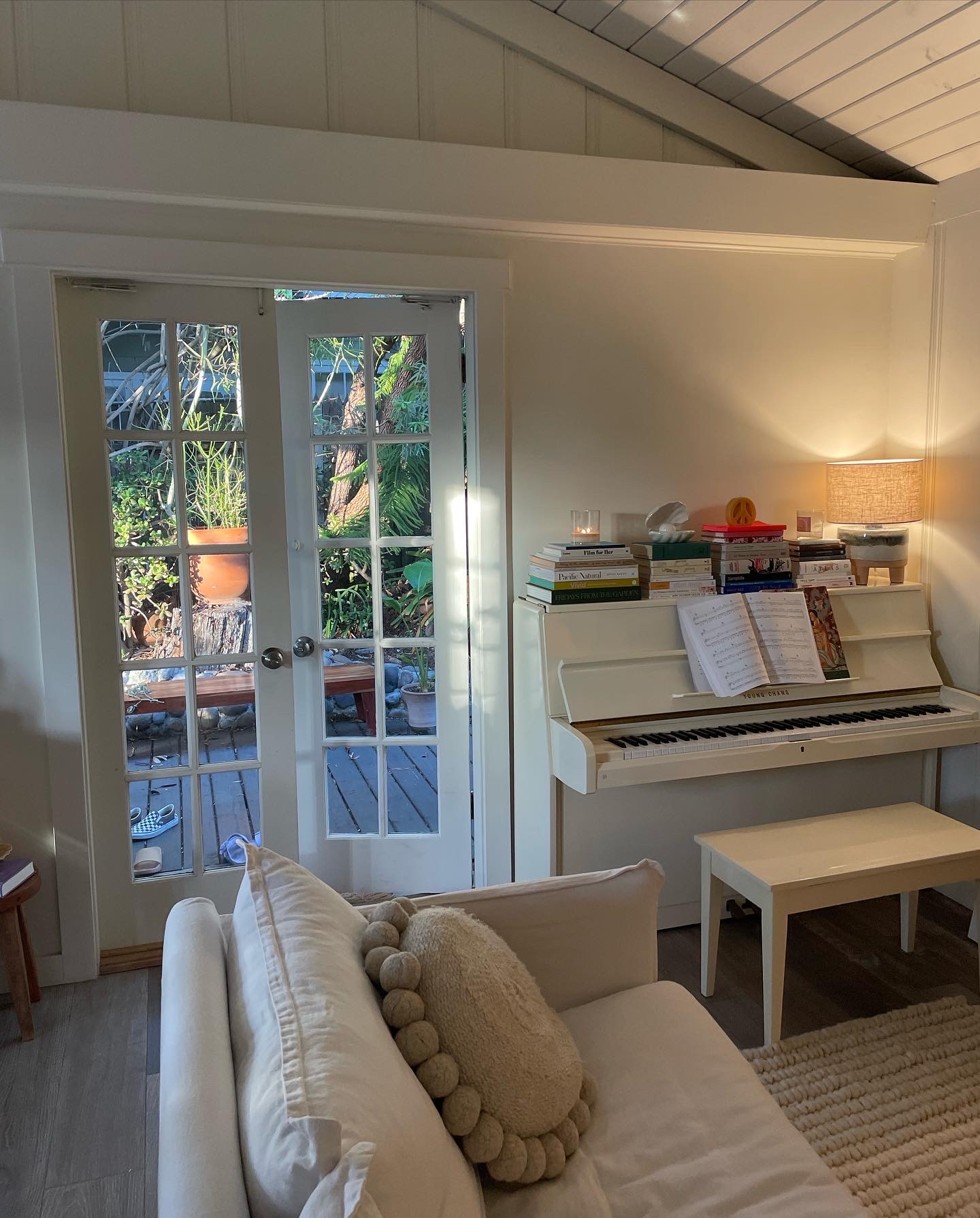 Your home and style feel so intentional, share your secrets!
I like to think of this space as the culmination of all the inspiration I have gathered since moving to the west coast. This place is everything I have ever dreamed of, and the space itself inspires me so much creatively. From years of mood boards and daydreams grew the vision I had for the space. I think my secret to having an intentionally designed space is to commit to the things you love. I think a space is so much more interesting when you have a random assortment of things that spark joy – for me it's being surrounded by my book collection, art supplies, records, and ceramics. Whenever I look around my space, I can visually see everything that I just love so much!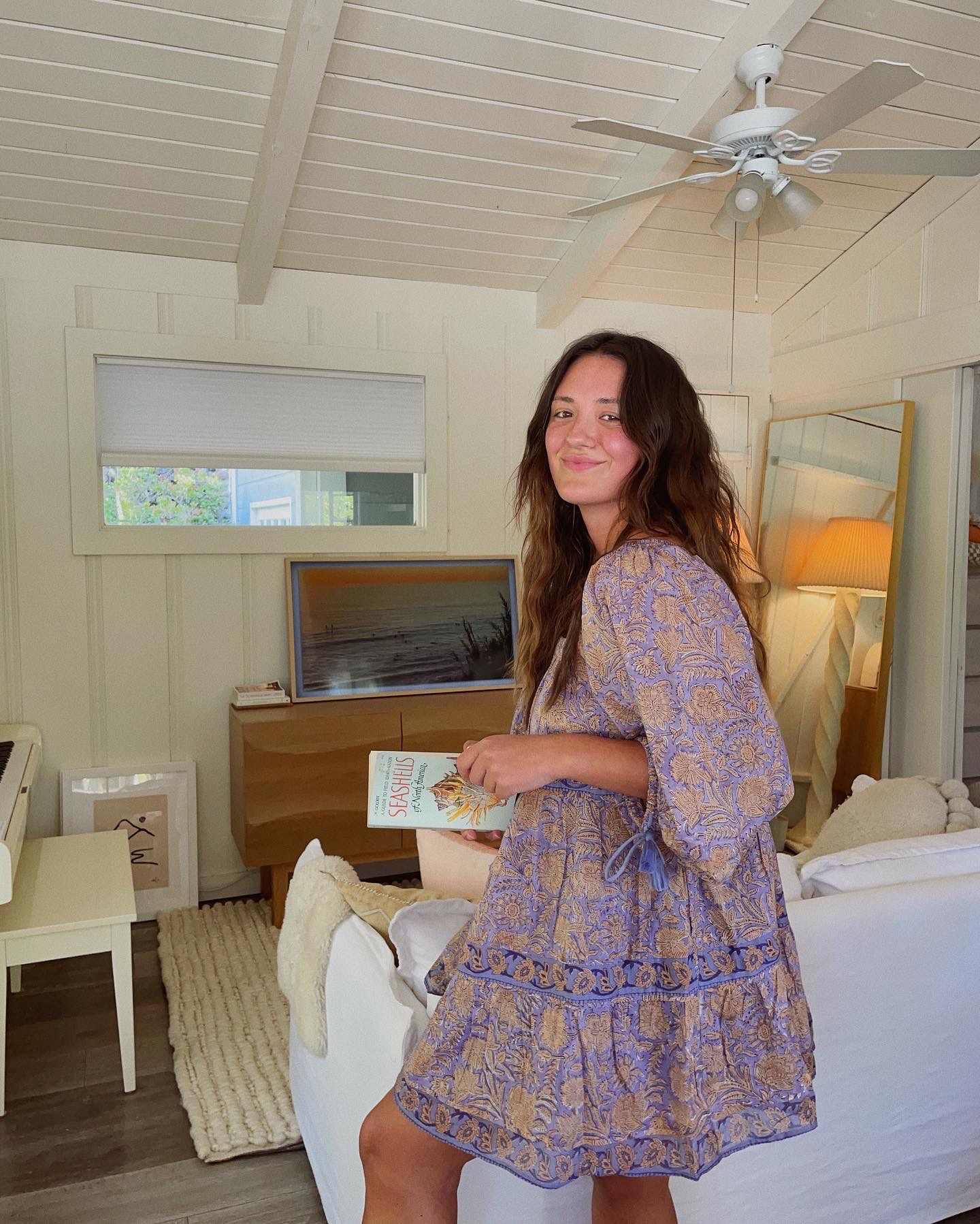 What was the biggest splurge?
Definitely my white oak sideboard from Crate & Barrel! It's one of my favorite pieces in my space. When I started looking for a credenza I found this one and immediately ordered it. The color, shape and texture of it achieved the beachy vibe I was going for. I love that the wood on the front imitates ocean waves.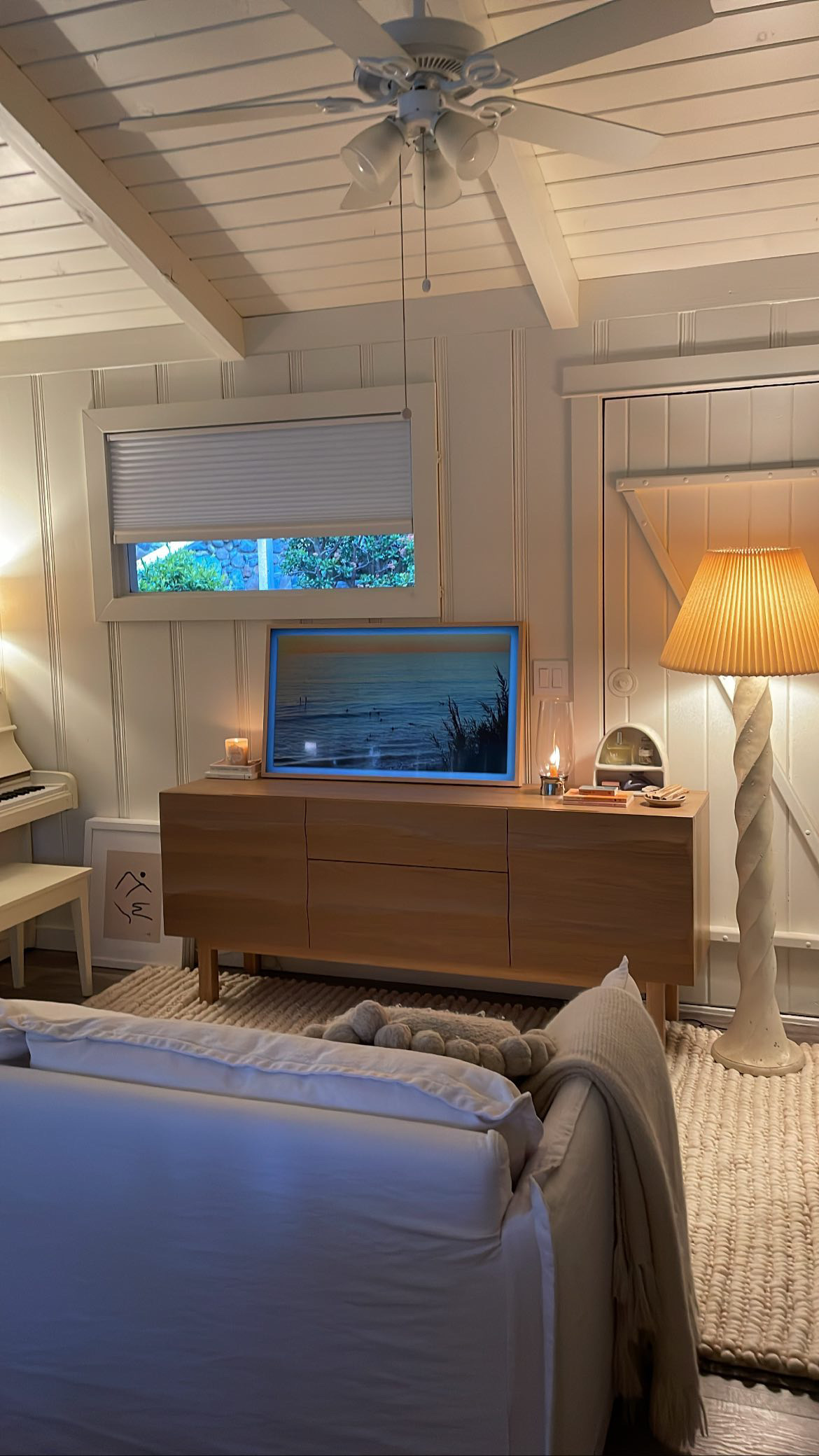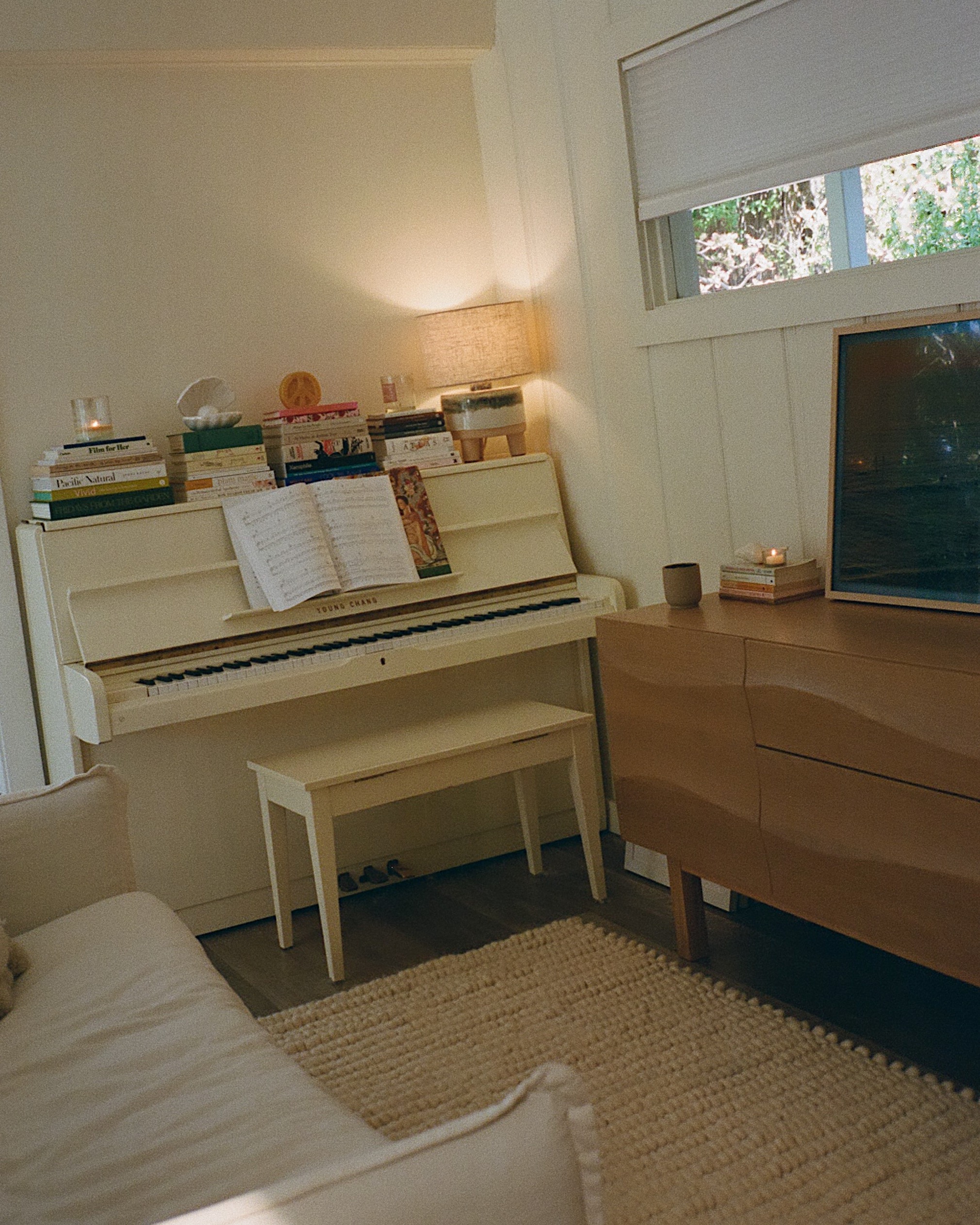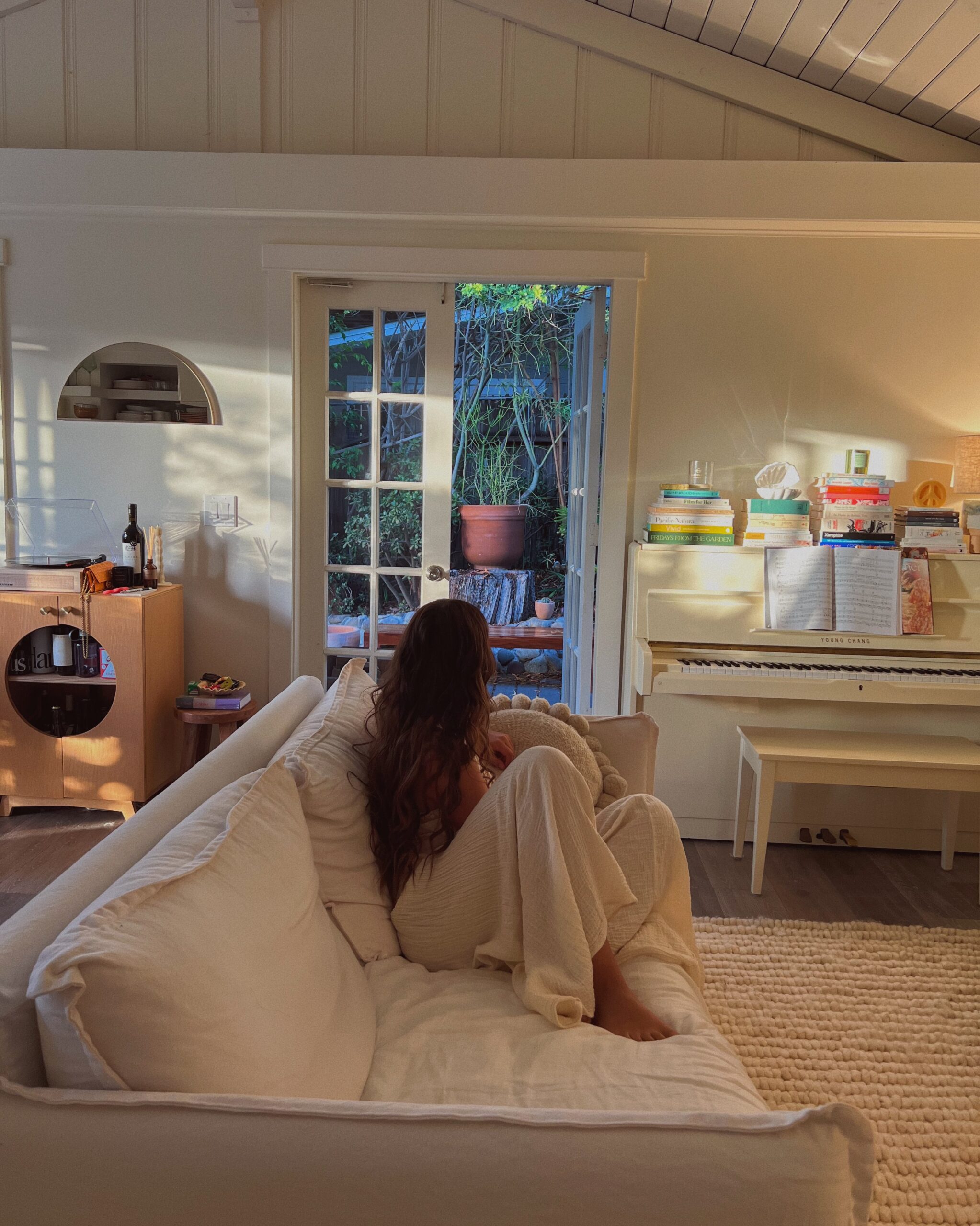 What's something you want to change but haven't gotten to?
When I moved in I replaced the light fixture in the kitchen and I want to do the same in the bathroom! I am also planning to replace some of the doorknobs on the closet doors with more modern, brass ones.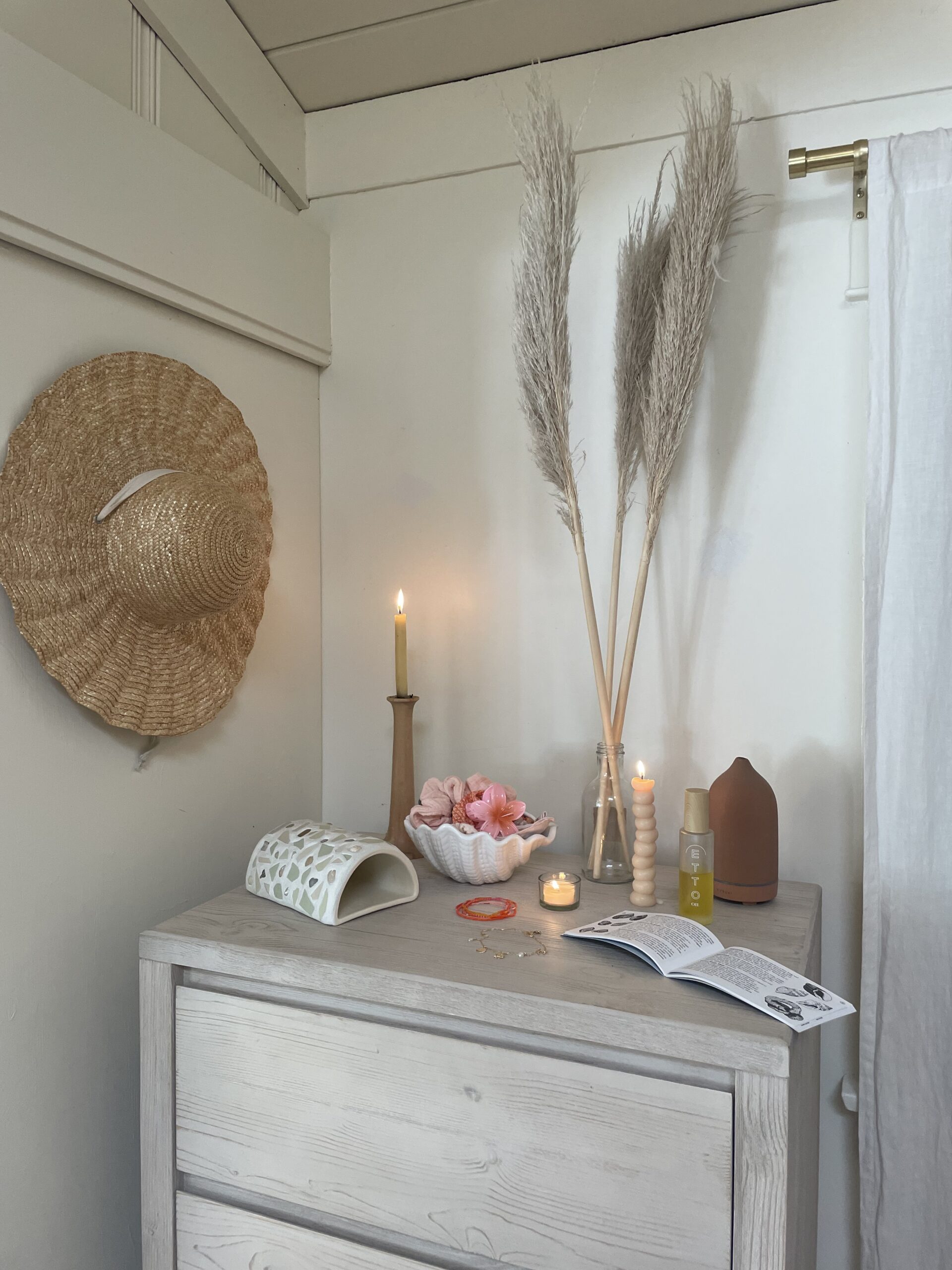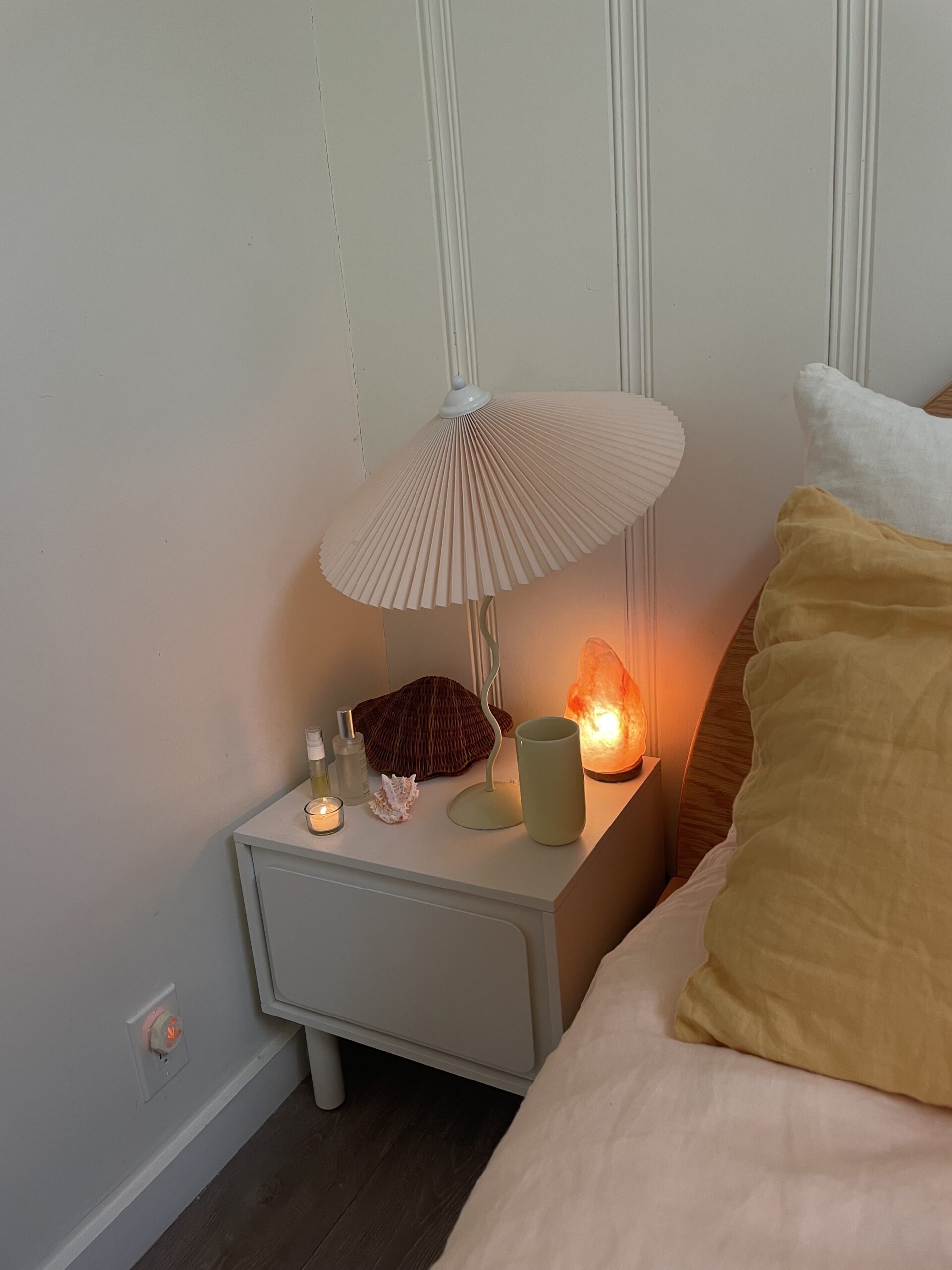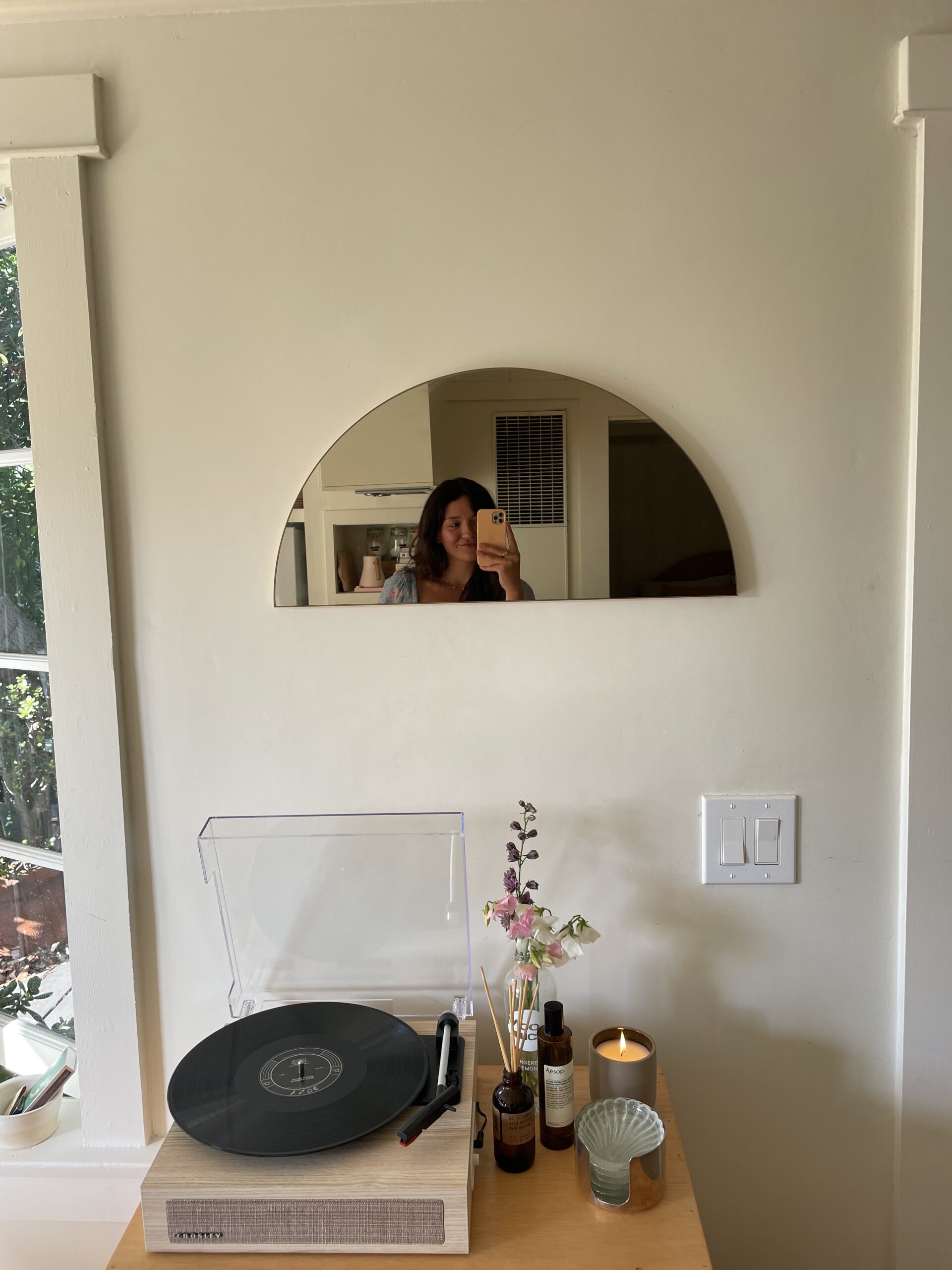 How do you keep your house feeling tidy and minimal but still so full of pretty things?
The key to this for me was having a place for everything to "go away." It was important to me when I was moving in, that everything could be put away if I wanted to. When I styled my space, it took some back and forth to see what felt messy when it was "out." I finally found a sweet spot of having books, candles, and knick knacks out and about around my space.
What's your best design advice?
Pick out some words that you want your space to feel like, and something physical that you want to inspire your design. For me, the three things I wanted my space to feel like were soft, glowy, and natural. The physical thing I chose was seashells, to inspire colors and actual pieces in my home. For me, deciding my space was going to be a coastal mermaid cove was what informed most of my design decisions.
What's your favorite thing about your home?
There are so many things I love, but the top three would definitely have to be how quiet it is but can always hear birds chirping, how I can walk to the beach in just a few minutes, and how this space enables me to simultaneously feel inspired and relaxed.
What are you watching/reading/eating/listening to?
Watching – Aquamarine
Reading – Braiding Sweetgrass
Eating – Caprese salad
Listening to – Fleetwood Mac
Who are your favorite follows on IG?
taylranne, emily rose klein and krrstn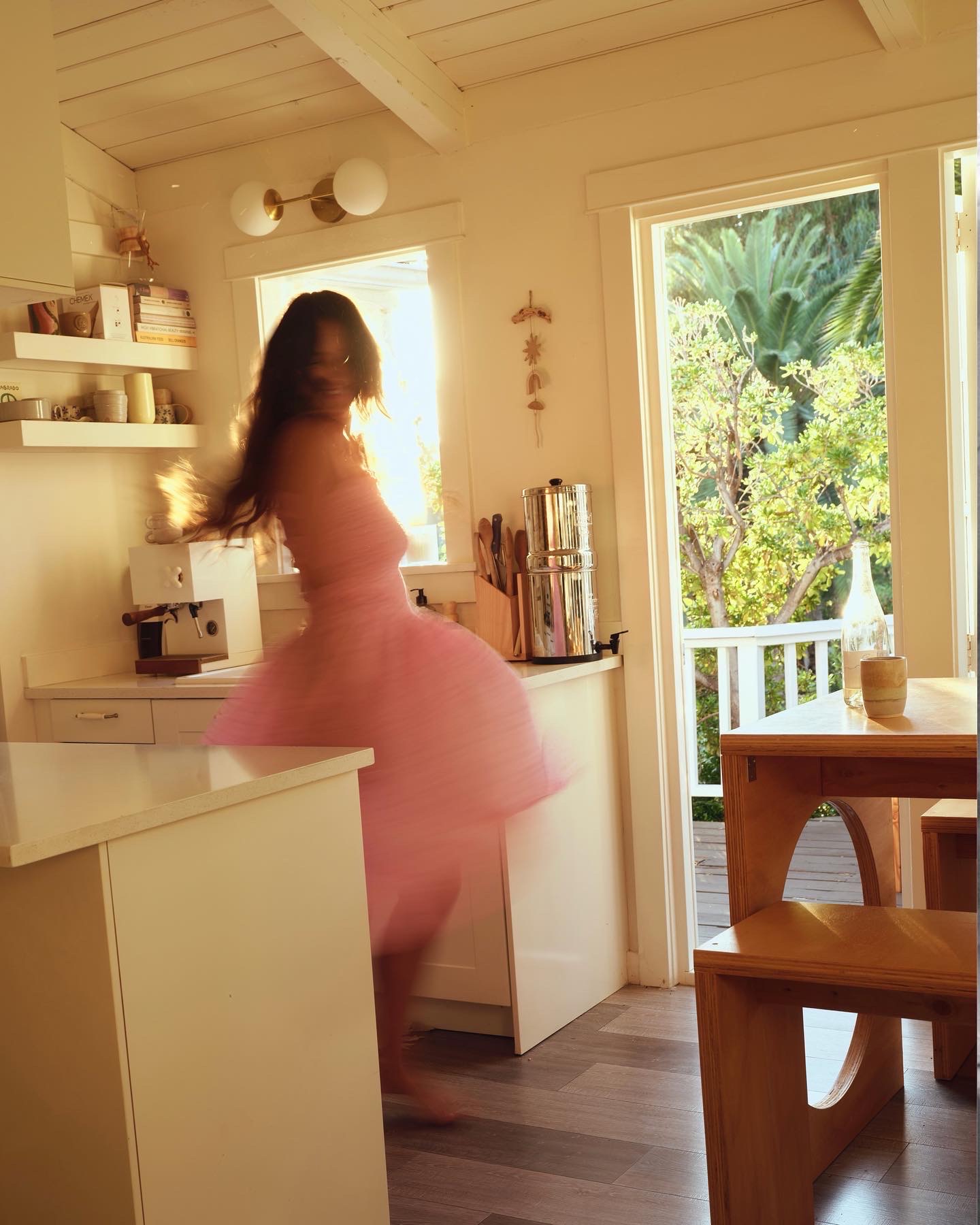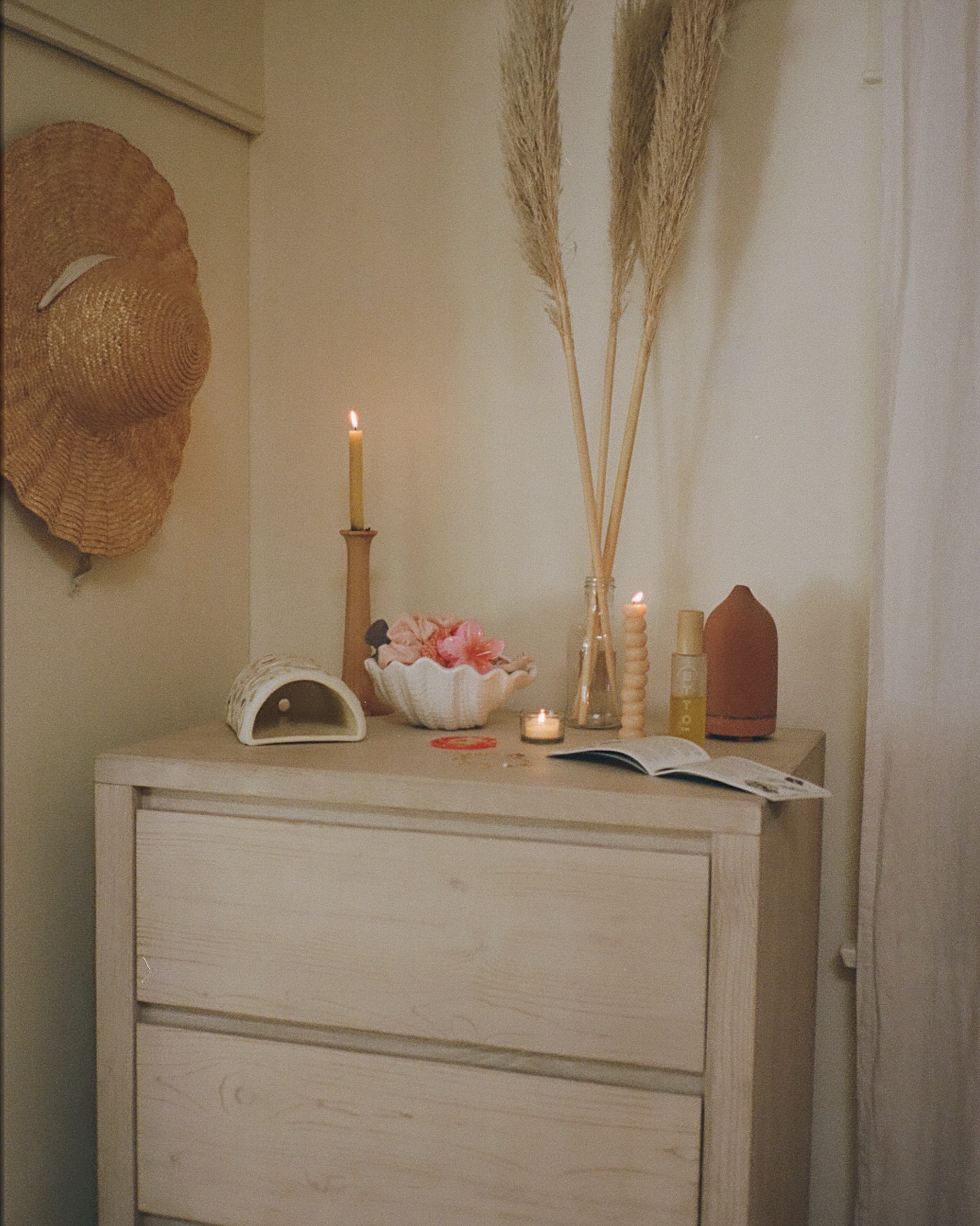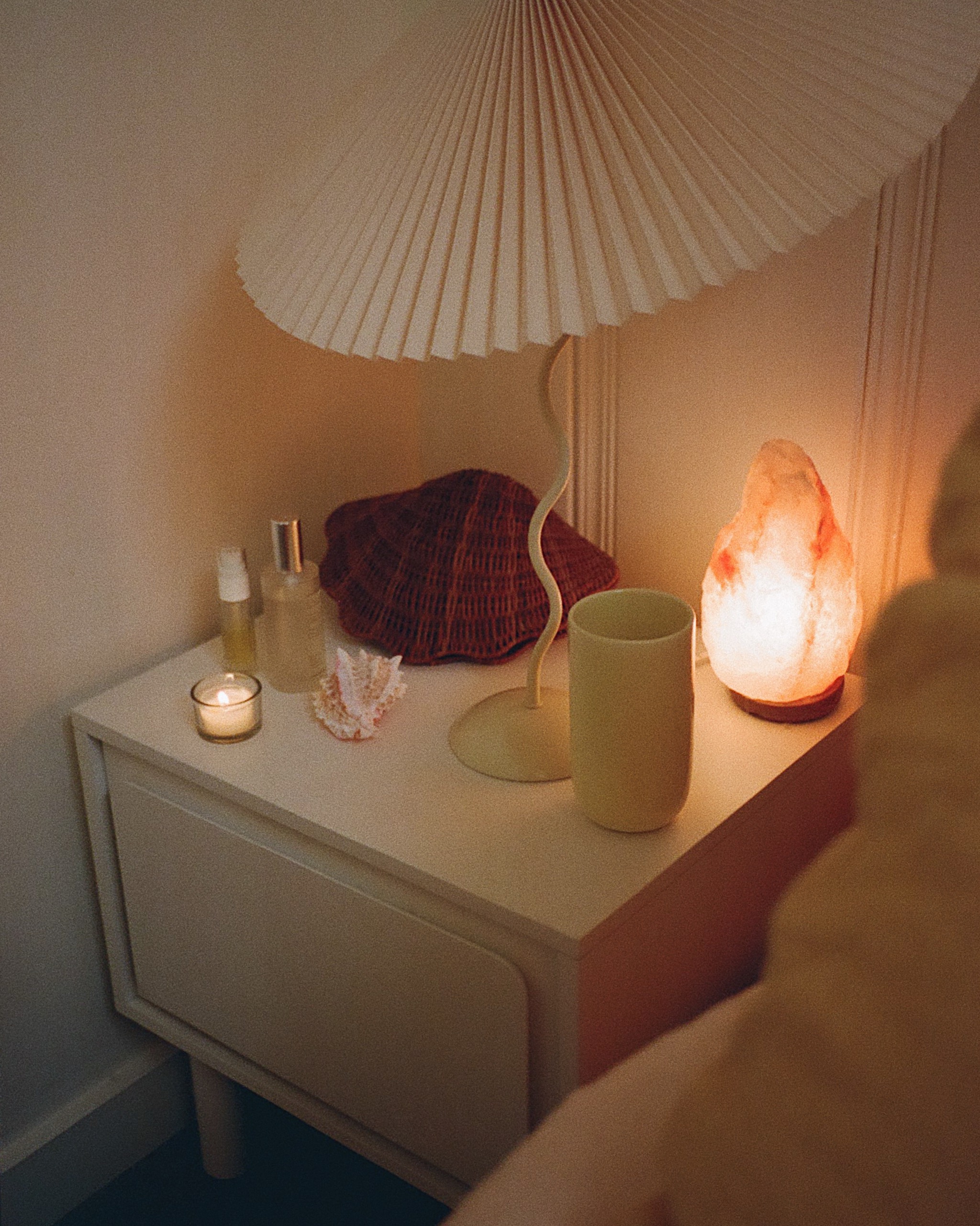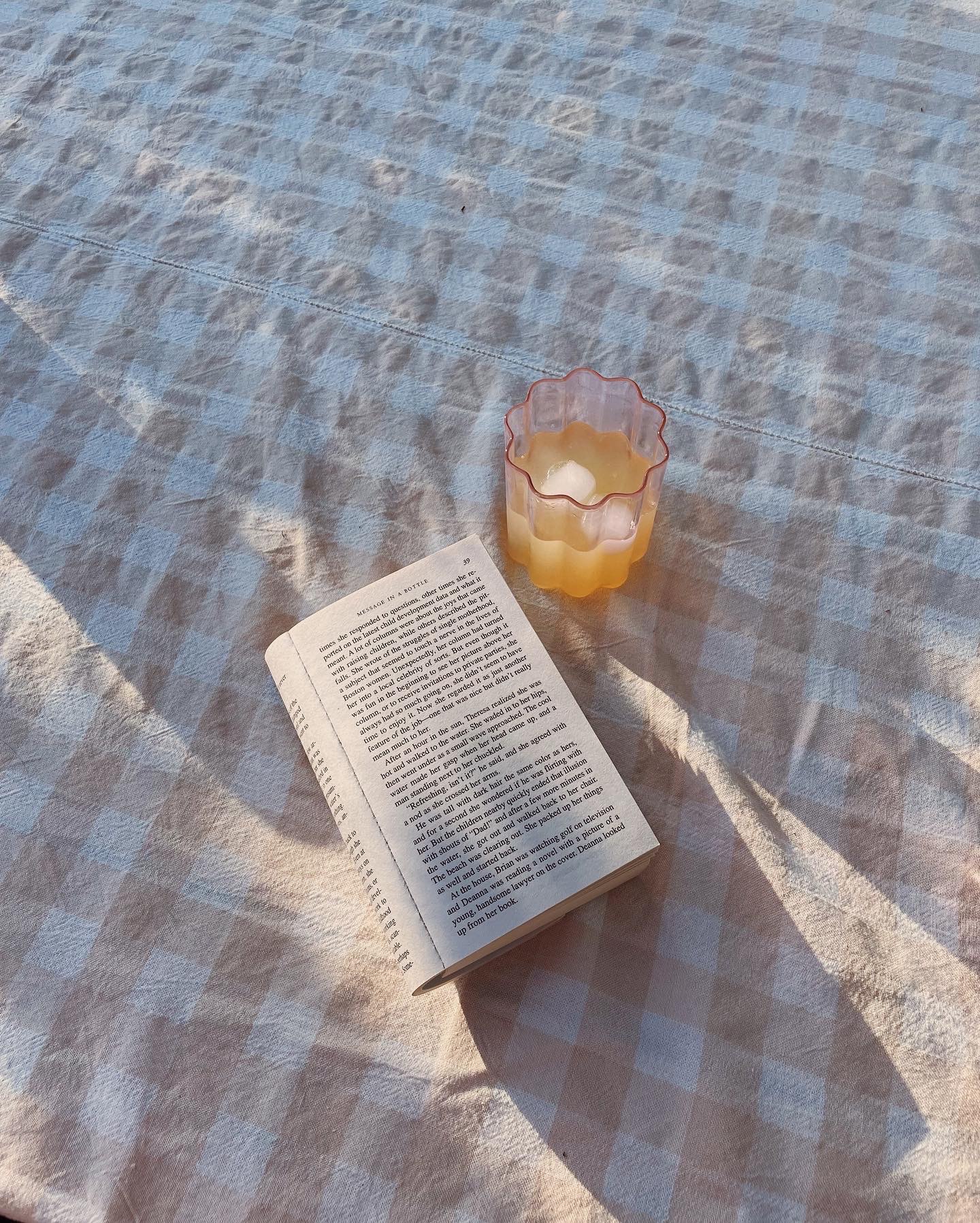 sources
outdoor table — locally made solid wood table from fb marketplace!
seashell phone holder