Basically all of the storage space we have in our kitchen is what you see here, on this large wall of open shelving. You move into a place with a wall of open shelving and think it's fantastic, but when you're trying to store everything in the open, it really is hard. Besides this wall, we have two large drawers which we use for food and tupperware. What our house has in charm, it lacks in storage.
We painted our kitchen this sage color and decided to not paint the shelving since it would be such a nightmare. I'm still considering painting it.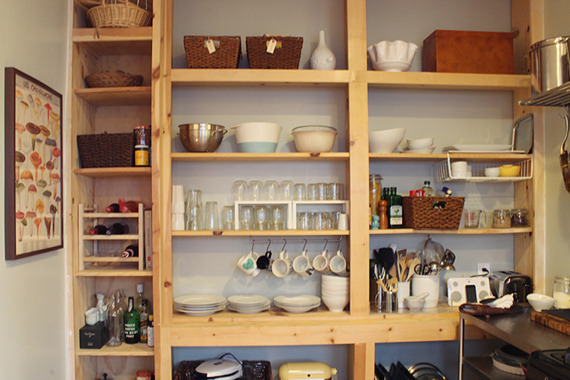 My plan is to take everything out, rearrange, re-accessorize, and make it look like the kitchen shelving I dreamt about prior to having it. The problem is when your storage isn't just staged or styled, but it's all you have.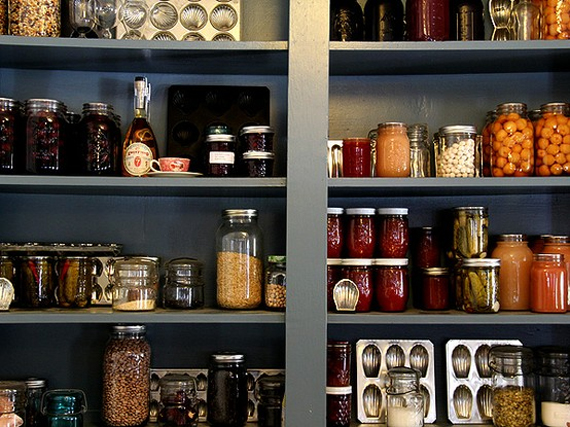 JARRRRRRS. (via)
Should I fill jars with things? Just put EVERYTHING we have in A MILLION JARS? (left image) (right image)
Examples of cluttered white. Working. White shelving. Ugh. (left image) (right image)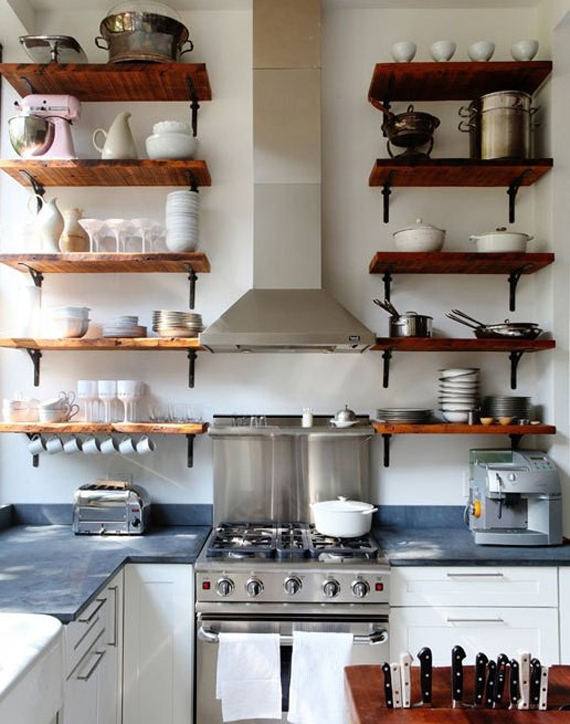 Or maybe we should stain ours darker?! UGH! (via)
Oh, and this is awesome.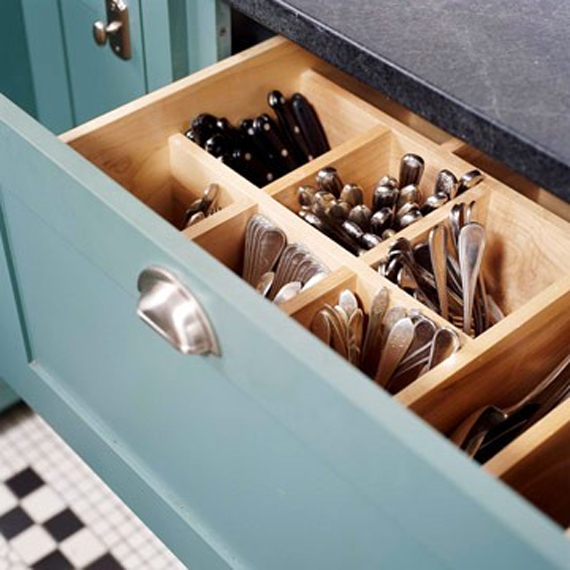 (via)
Ok. So the next post about my kitchen shelving will be a before and after. The after looking like these. Yeah, totally.