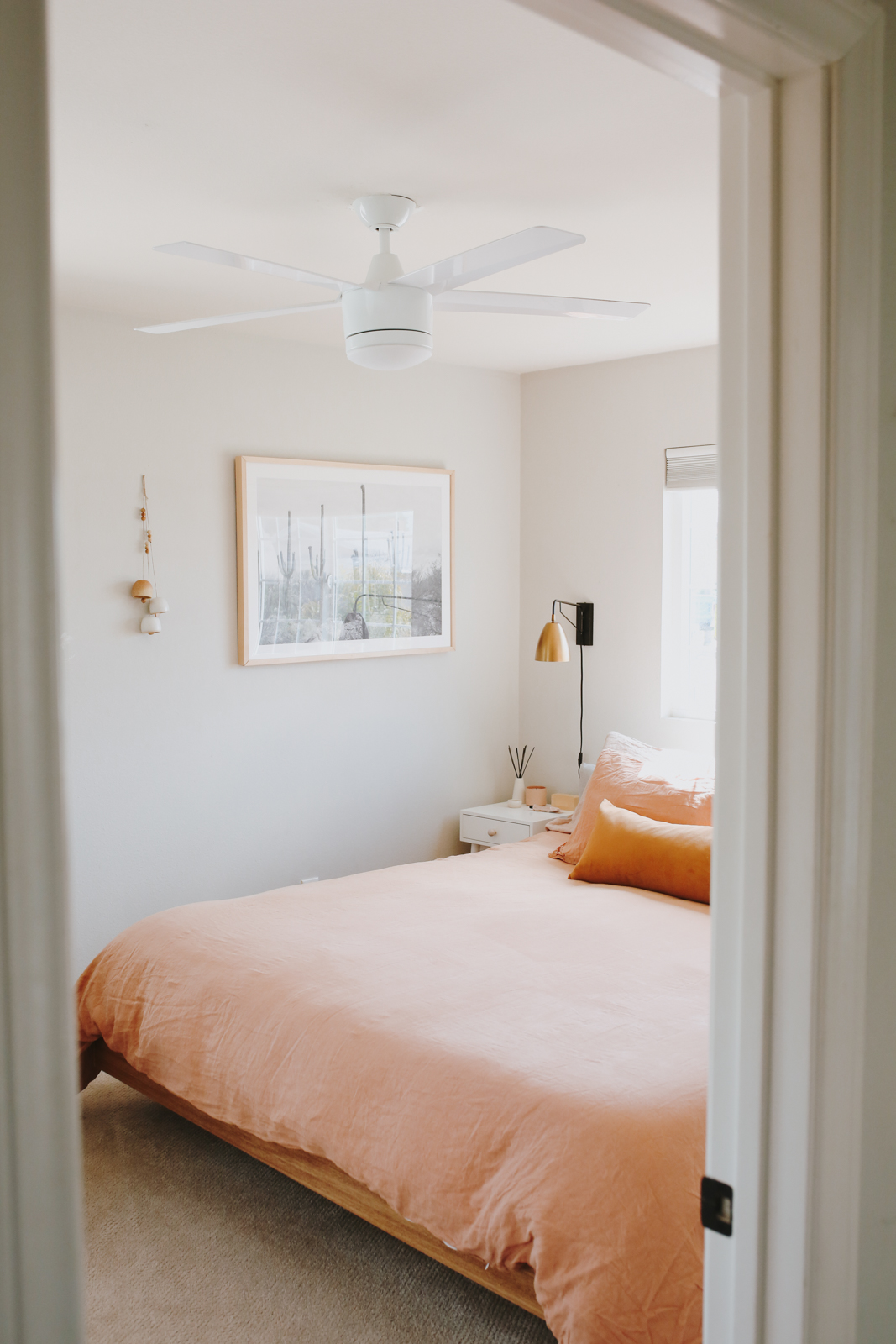 yay! i e-designed a space! in case you missed the before yesterday, i virtually designed my friend vanessa's bedroom via email, text and facetime. and i am so happy with how much better it looks. i'm now helping her with her new studio space too!
now let's remember the before…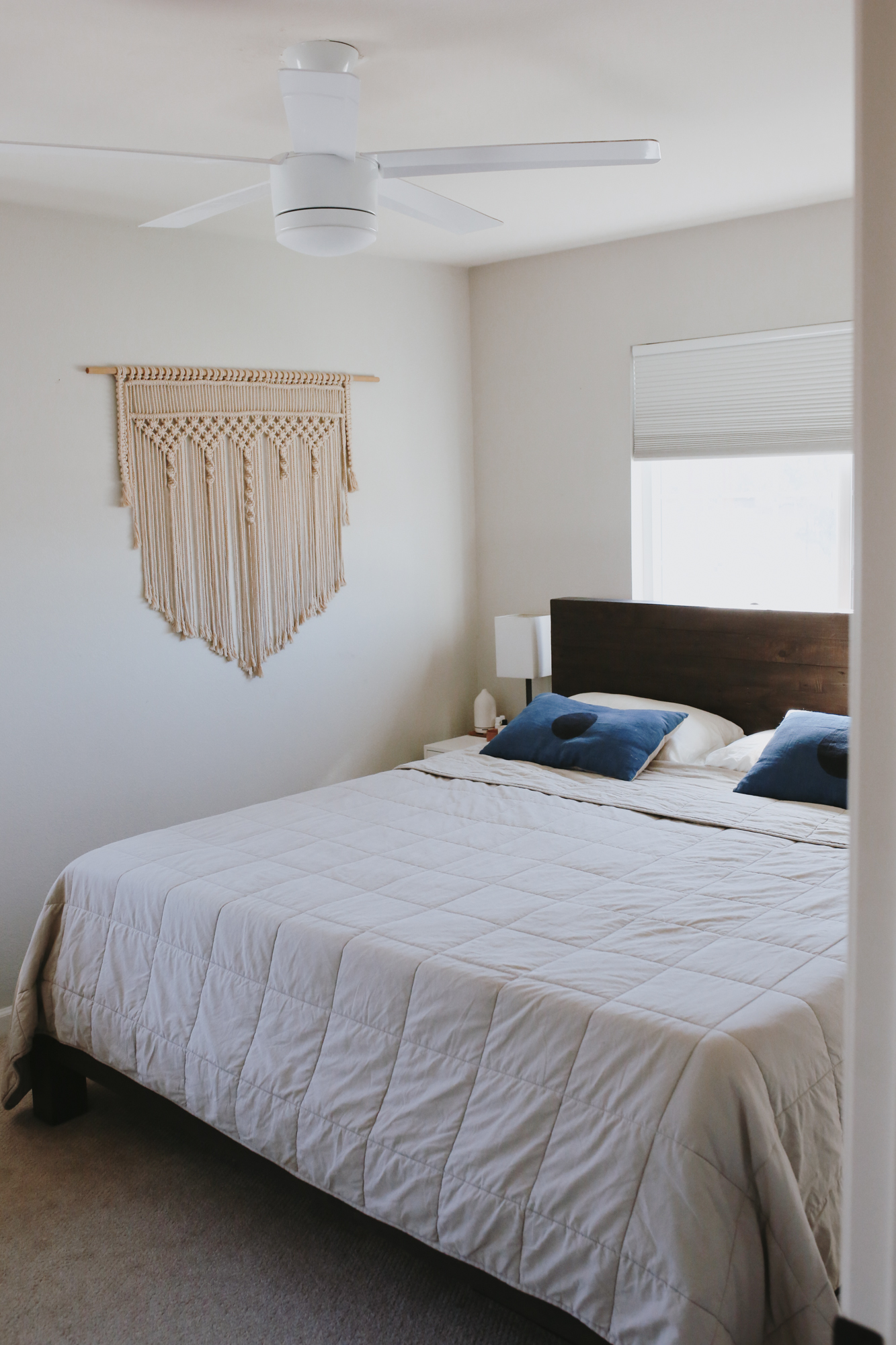 um WAY BETTER!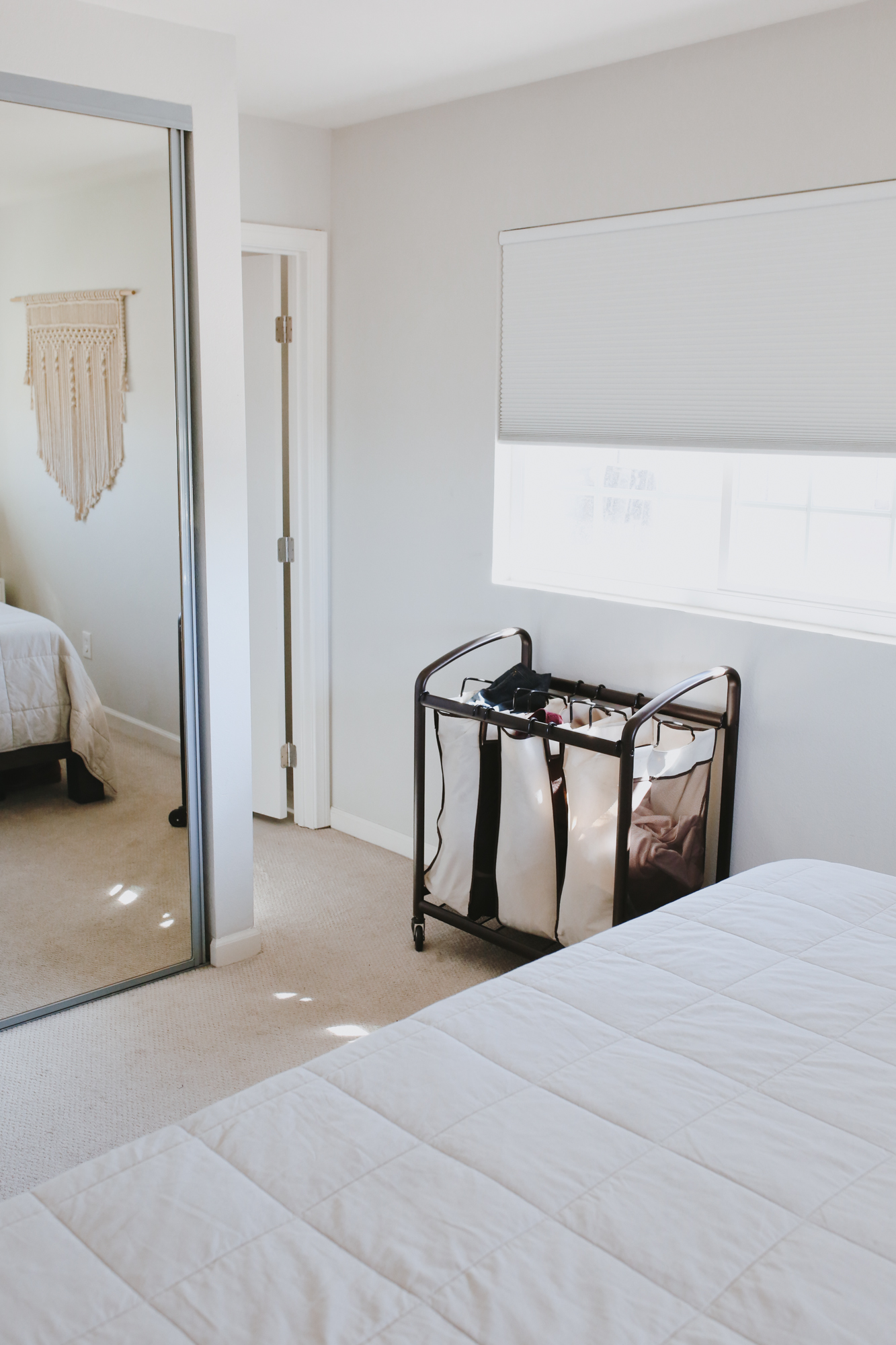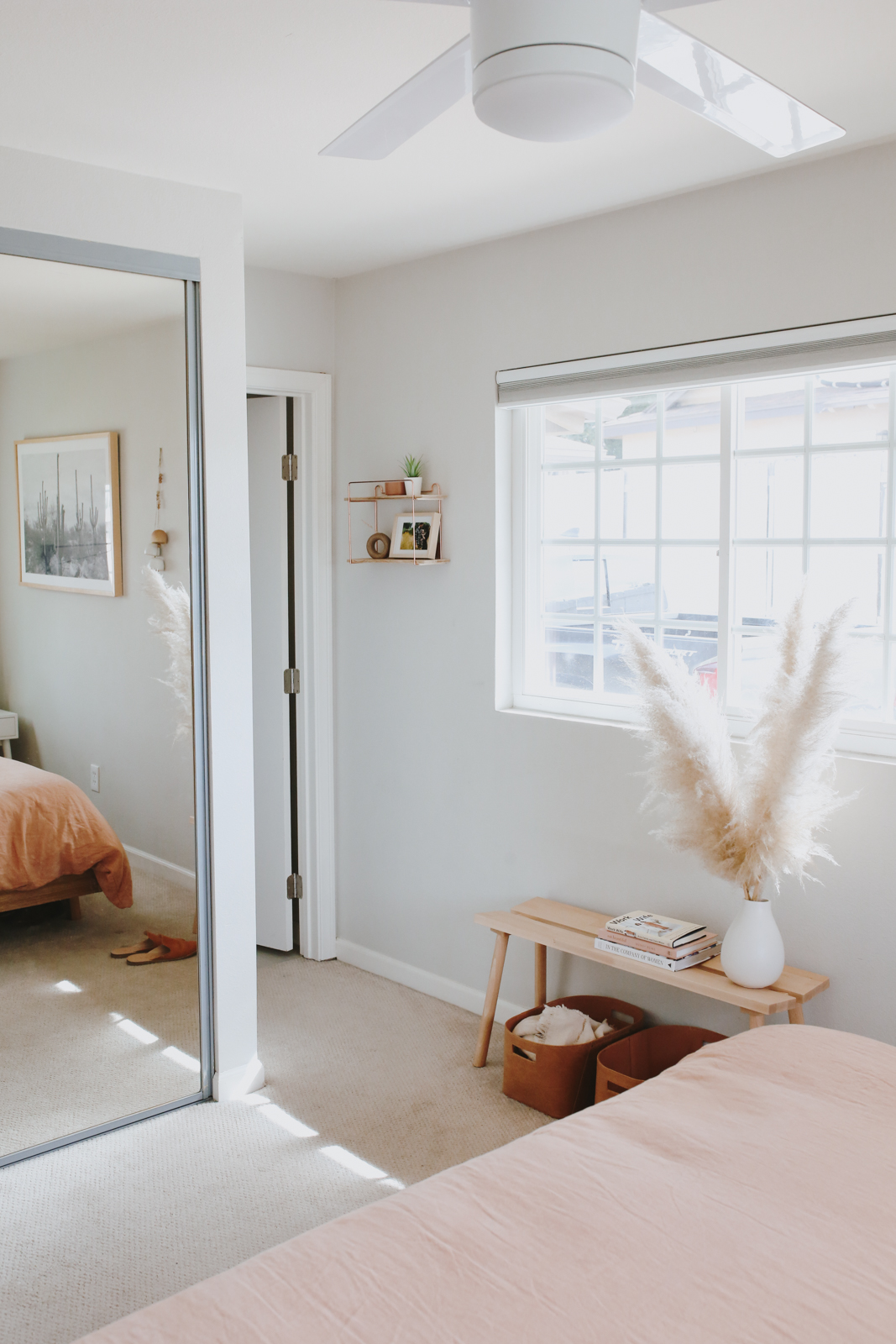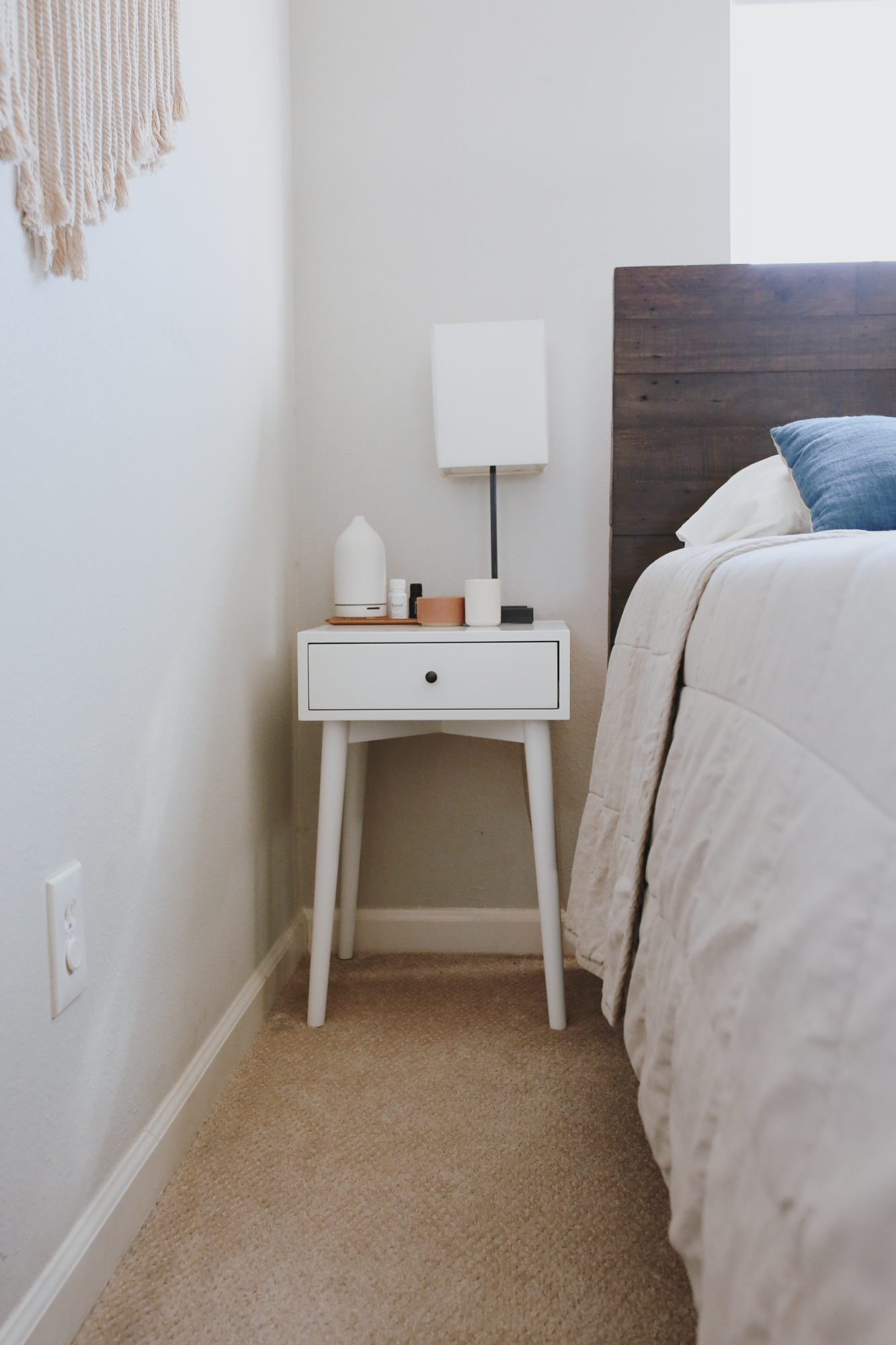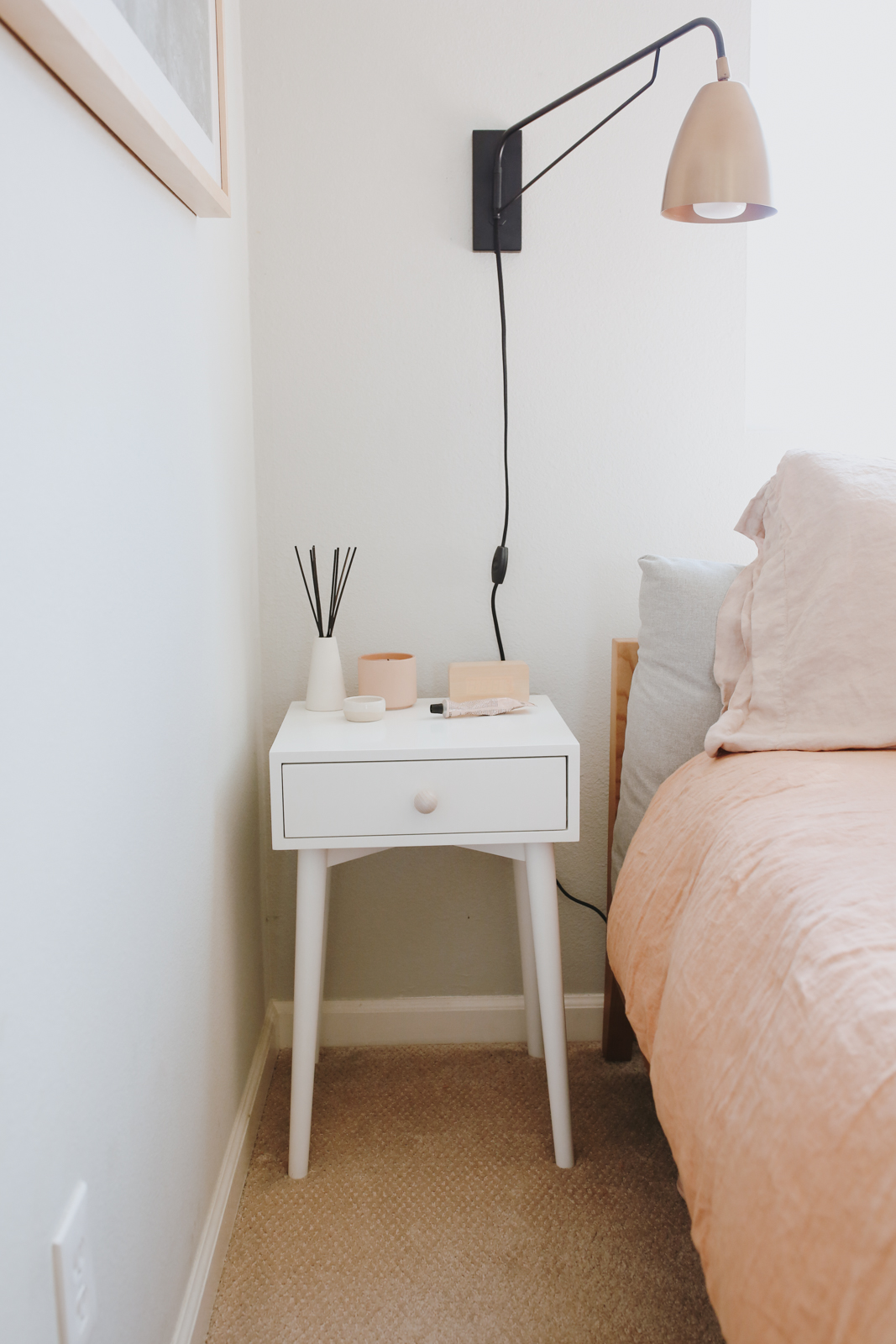 we didn't spend a ton but she was able to purchase a new bed, we got new linen bedding, we swapped out the knobs to keep her existing nightstands and i even sold her some things from my yard sale lol (the wood clock and the cactus art print).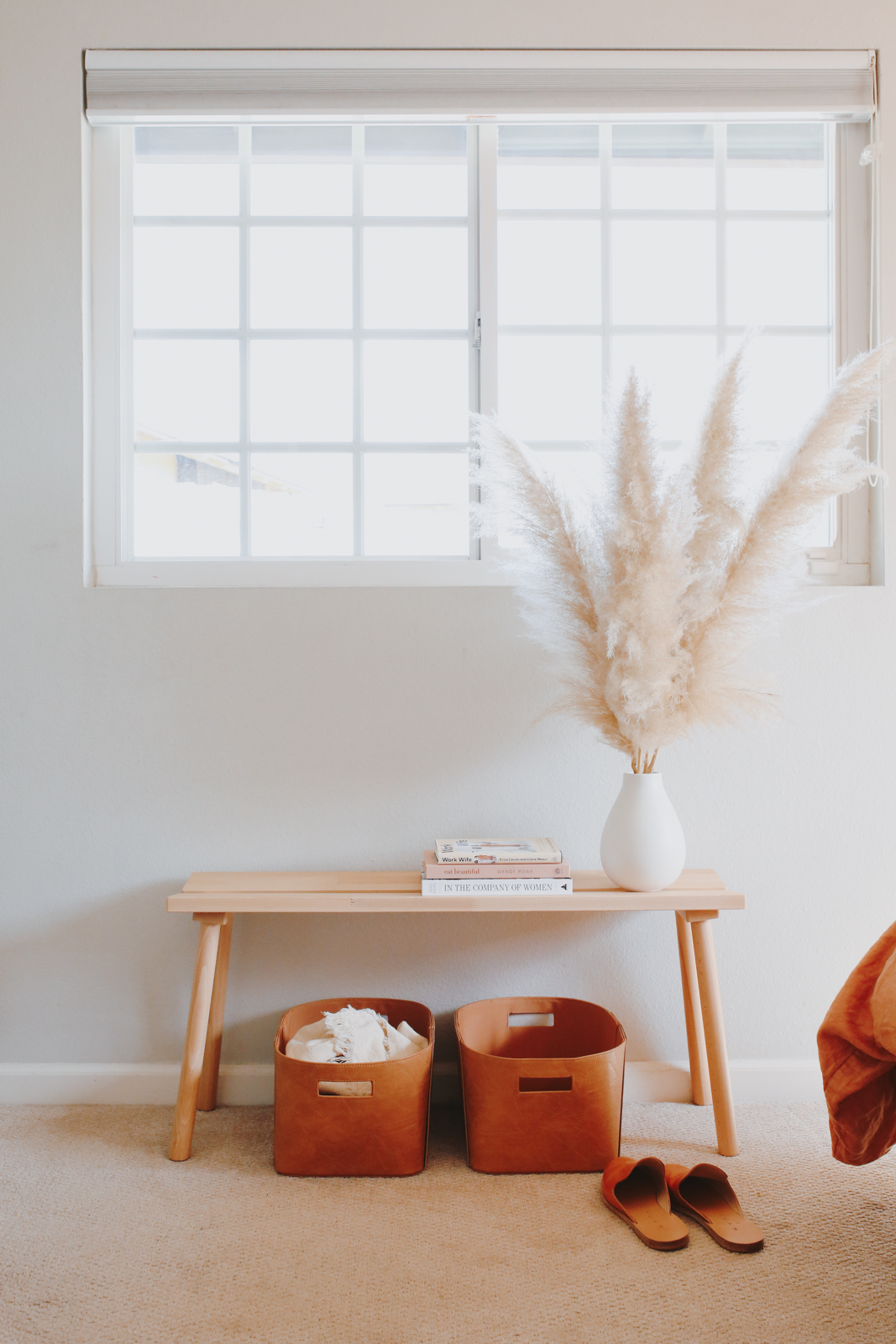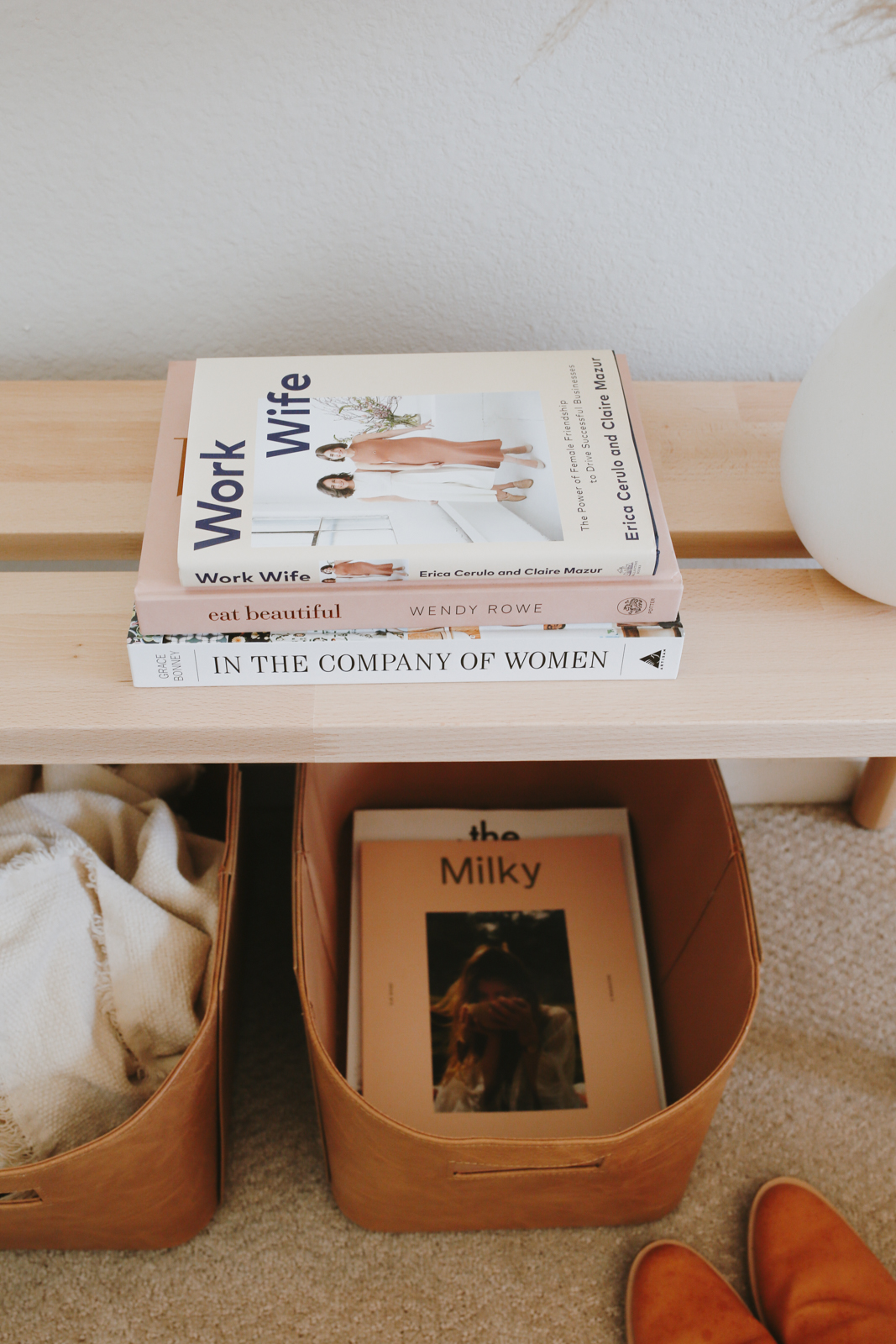 to replace that dorm room hamper, we put a cute little wood bench along the wall and it looks sooo much better!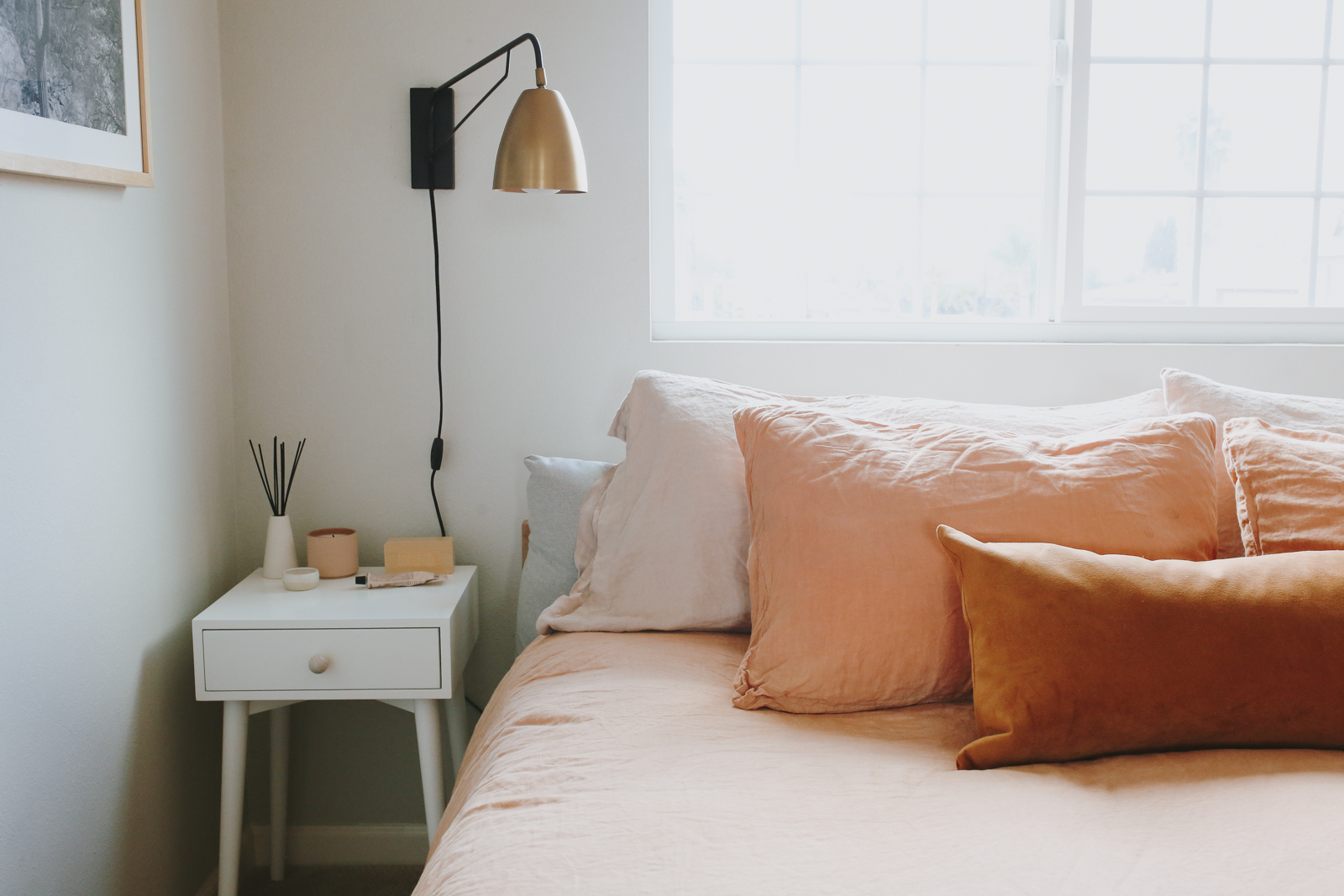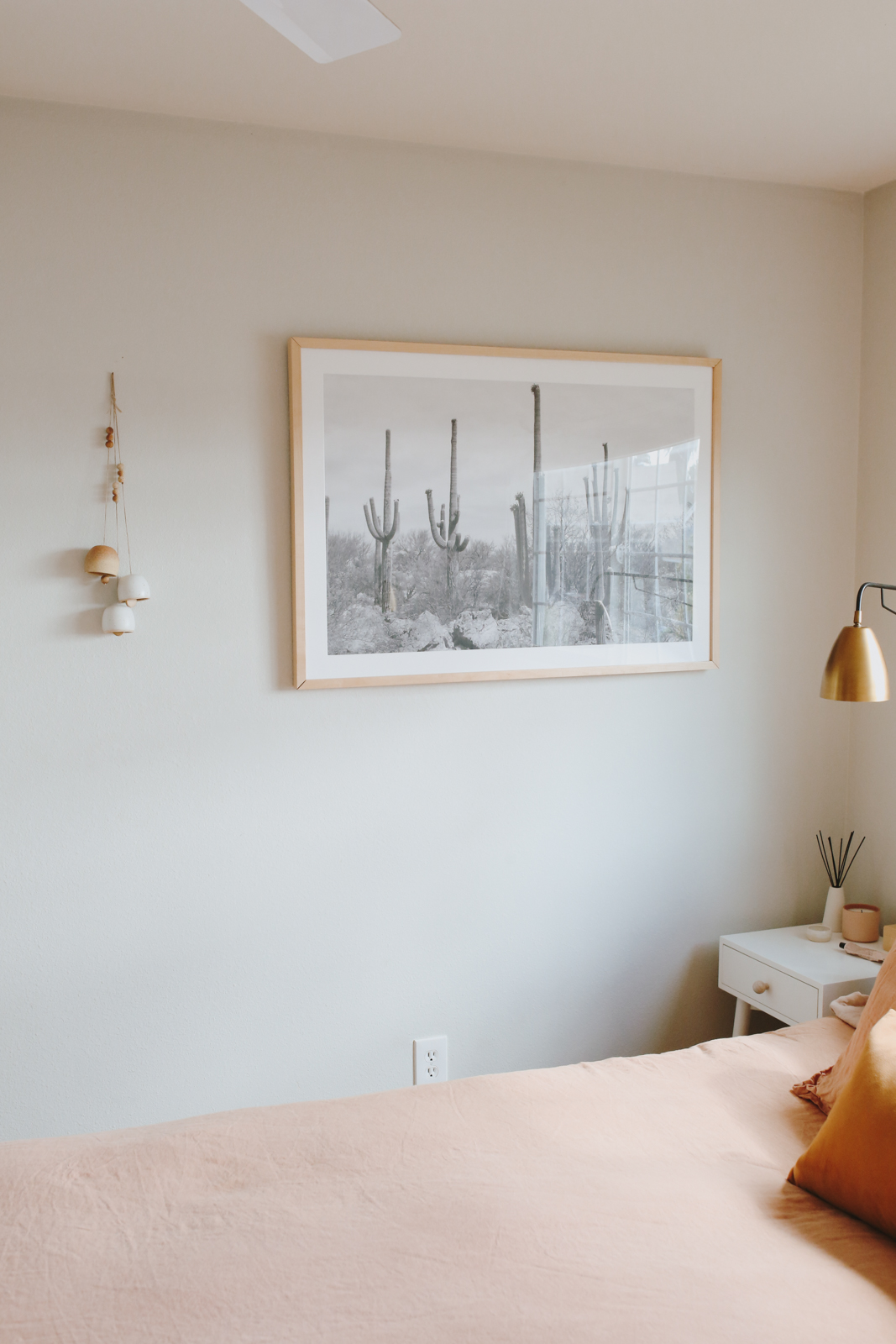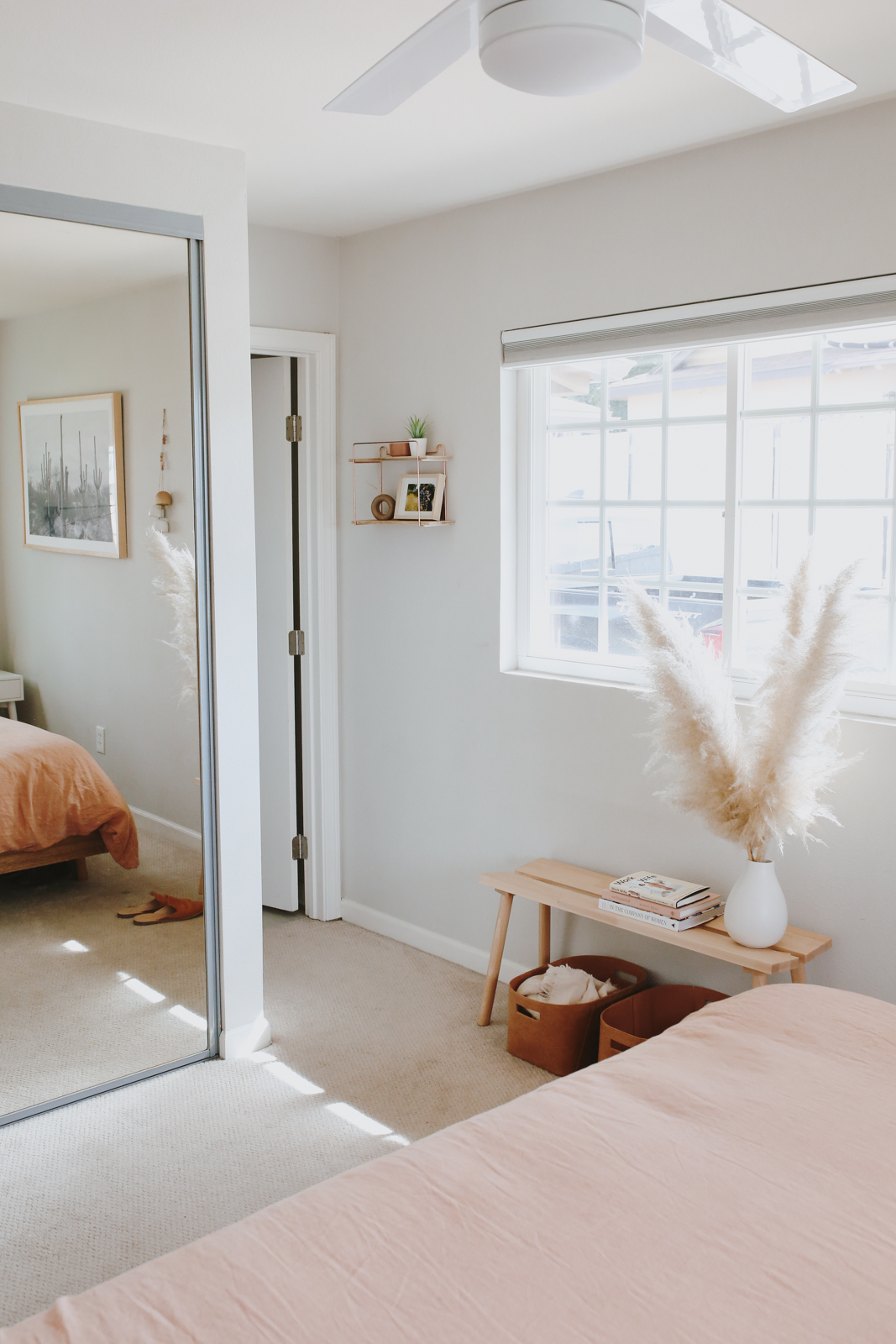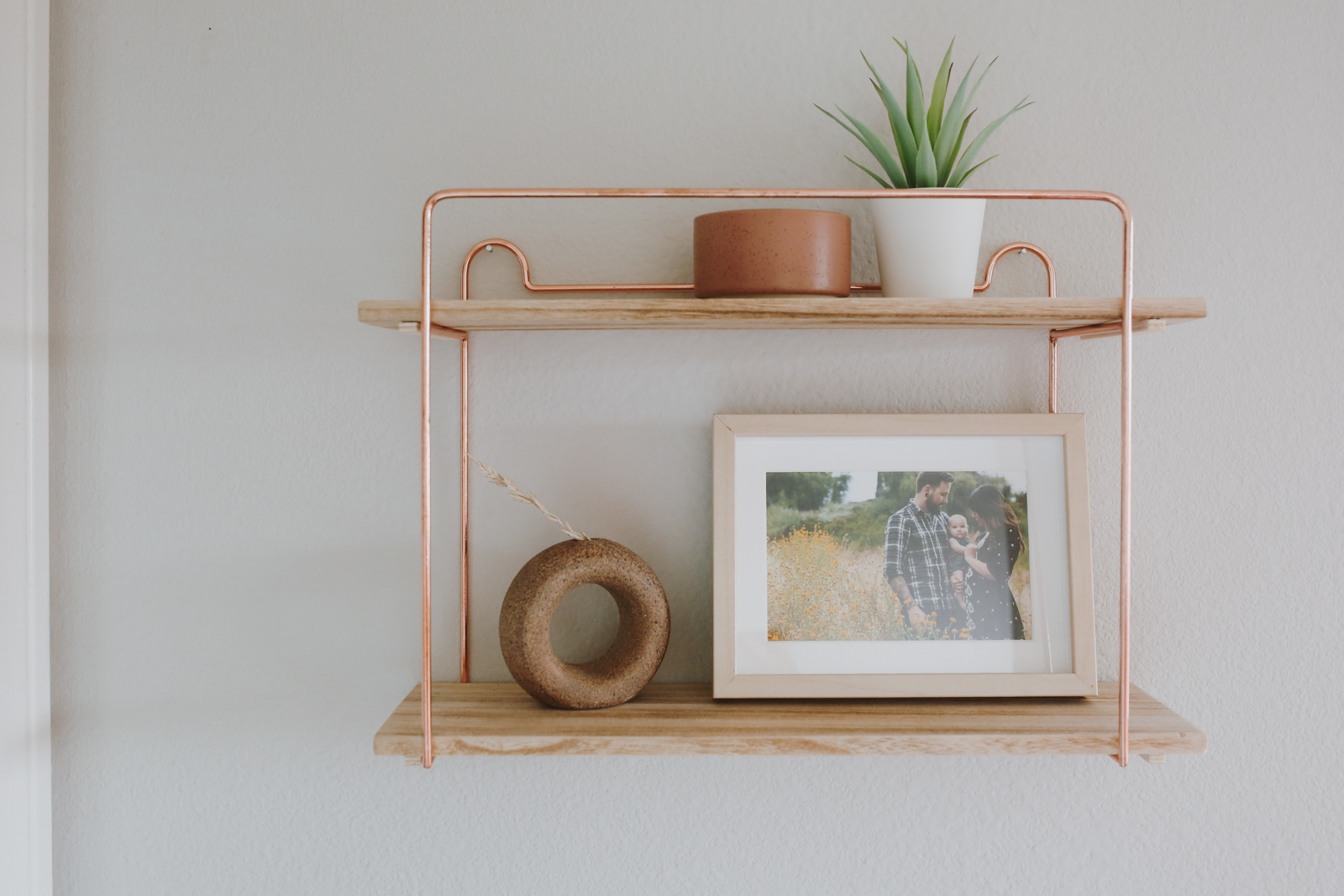 this little tiny wall between the window and the bathroom needed something, but the wall is tiny! so glad i found this sweet little shelf to create a cute vignette.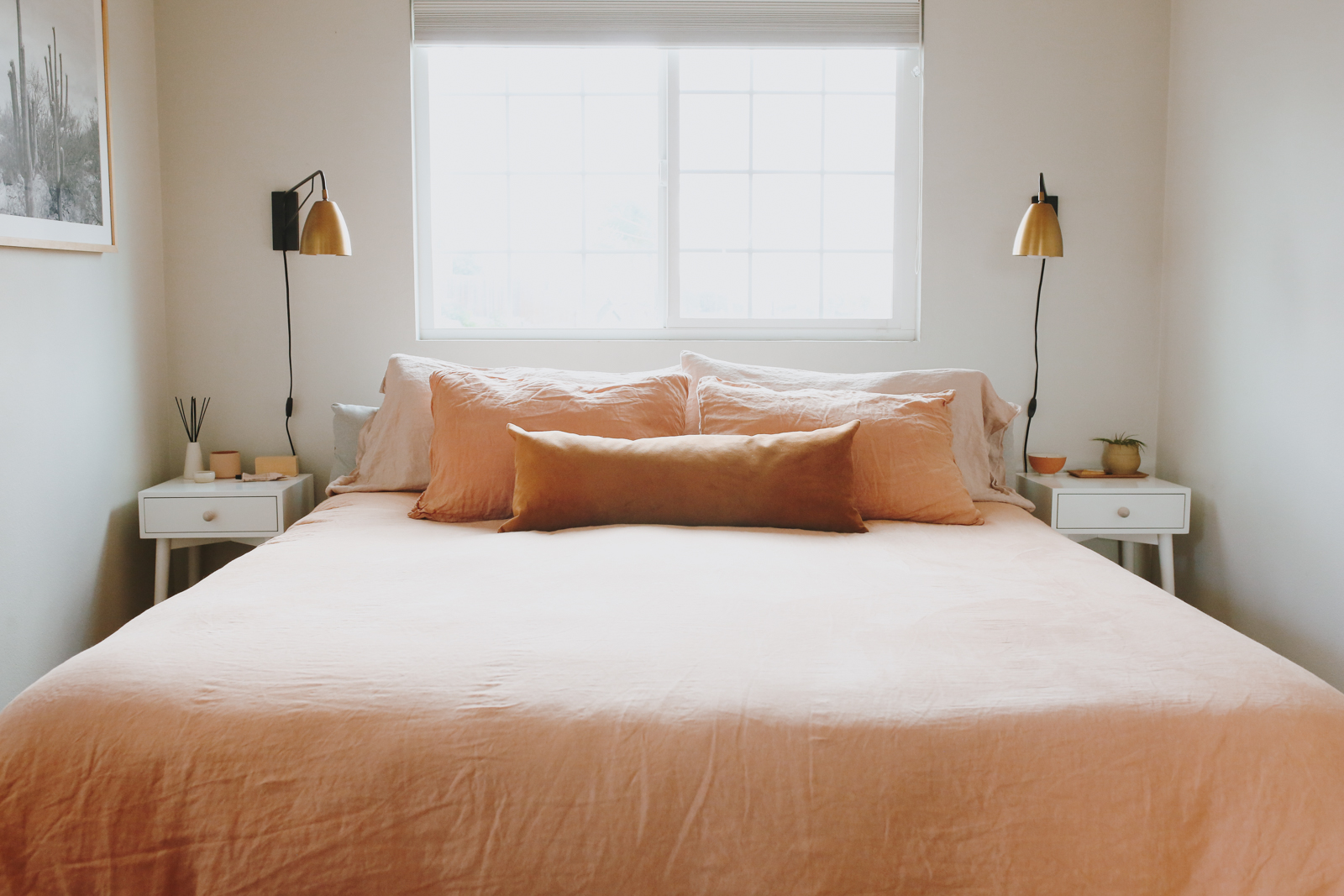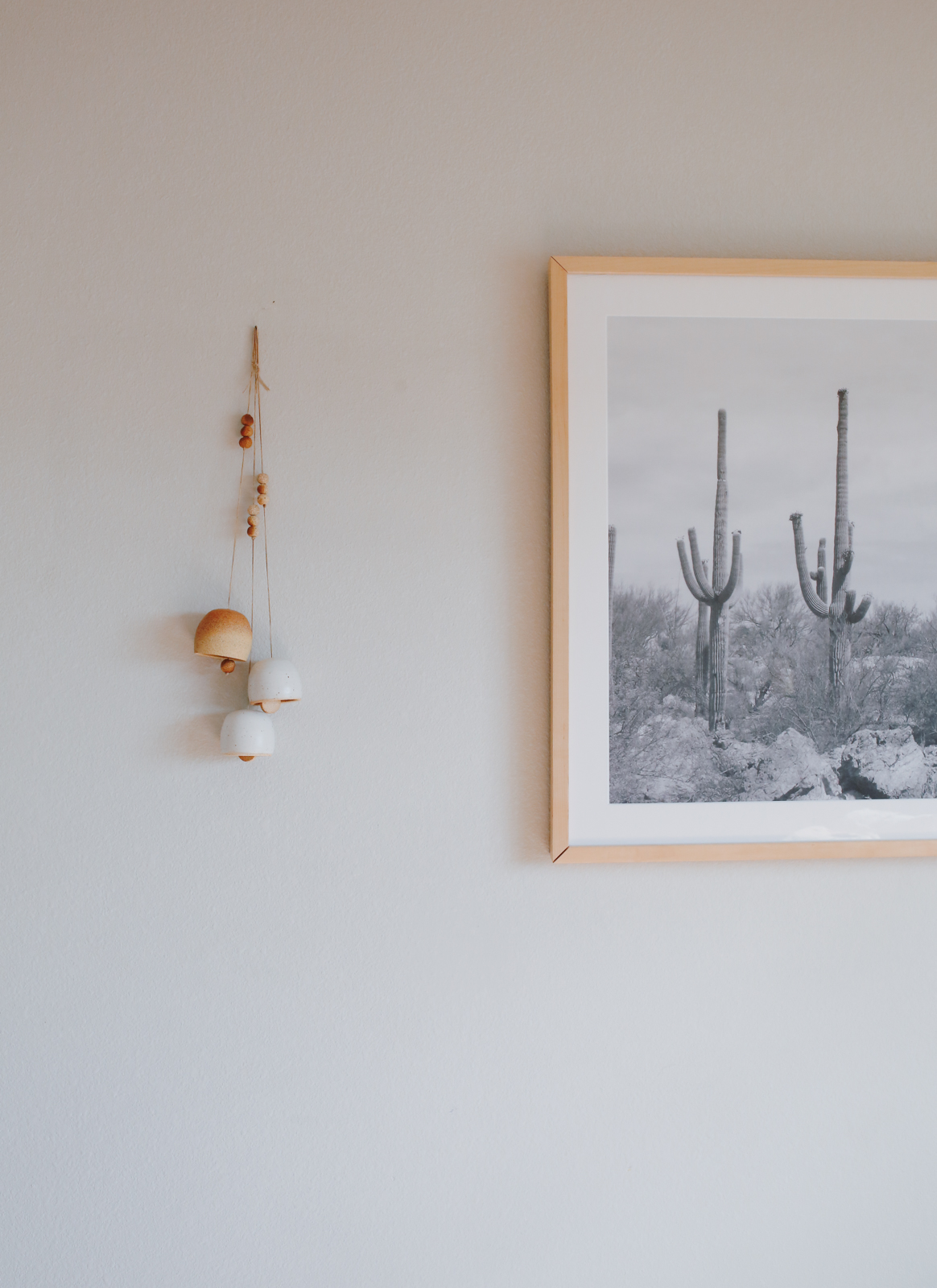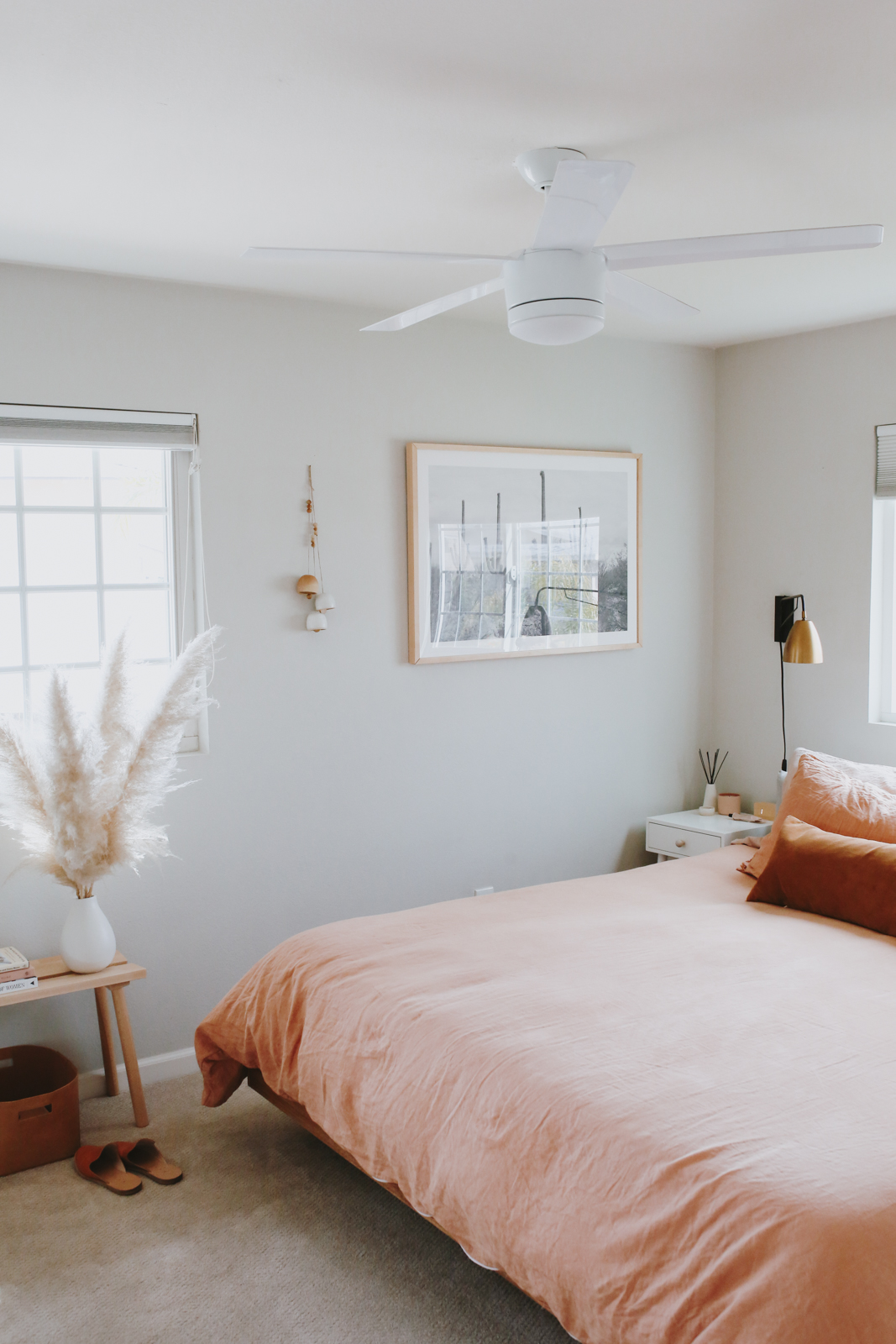 ps i would totally take on more e-design clients hint hint…
sources